Organic quality - at home and on vacation
Organic quality - at home and on vacation
More and more consumers value a sustainable, healthy lifestyle. When buying, organic food as well as climate-friendly and environmentally friendly products are often used. Many eat consciously vegetarian or vegan. Basically, the topic of organic quality plays a major role. But what actually is organic?
Organic food stands for organic farming, species-appropriate animal husbandry and less environmental pollution. Animal feed and additives in end products are also strictly regulated. Mineral fertilizers, chemical-synthetic pesticides and the use of genetic engineering are prohibited in organic farming. One of the problems with conventional products is that residues of pesticides can still be found on and in fruit and vegetables even after harvesting.
Organic products are those products that are continuously checked throughout the chain. The cultivation, production and processing of organic food are precisely regulated in the EU basic organic regulation. Foodstuffs can only bear the European organic seal if they meet the ecological quality requirements. For you as a consumer, organic seals are the most reliable guide when buying organic quality products.
Our BIO HOTELS with organic quality:
Why organic quality?
By choosing organic products, you are doing something good for your health and the environment. By buying certified organic products, you can rest assured that your body is not being fed any harmful substances. In conventional cultivation and production, synthetic ingredients are used to deter pests and increase the shelf life or yield of products. Conventional farming has an impact on the environment and food.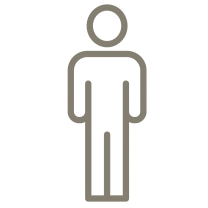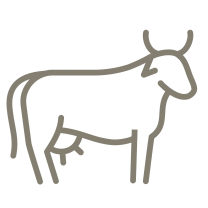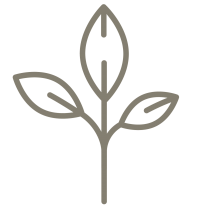 Organic quality products support biodiversity - they ensure species diversity in plants and animals. Growing and manufacturing these products is also better for the soil. The floor is built up and protected. Since no mineral fertilizer is used, less CO2 is produced during production. All these factors have a positive impact on the environment and climate. We BIO HOTELS see it as our task to set clear signals. Each of our hotels uses certified organic products in the kitchen and in cosmetics.


How do you recognize organic quality?
When is a product organic? The terms "organic" and "organic" are legally protected due to the EU directives. However, the terms "natural" or "controlled" do not automatically stand for organic products. The following designations on food may only be used for organic products:
biological or ecological
Controlled biologically/ecologically
organic/organic farming
The designation "climate-neutral product" is also an important orientation for many when shopping. Here, the CO2 footprint of the product is analyzed and then compensated for by countervailing measures. However, this says nothing about the (organic) quality of the product.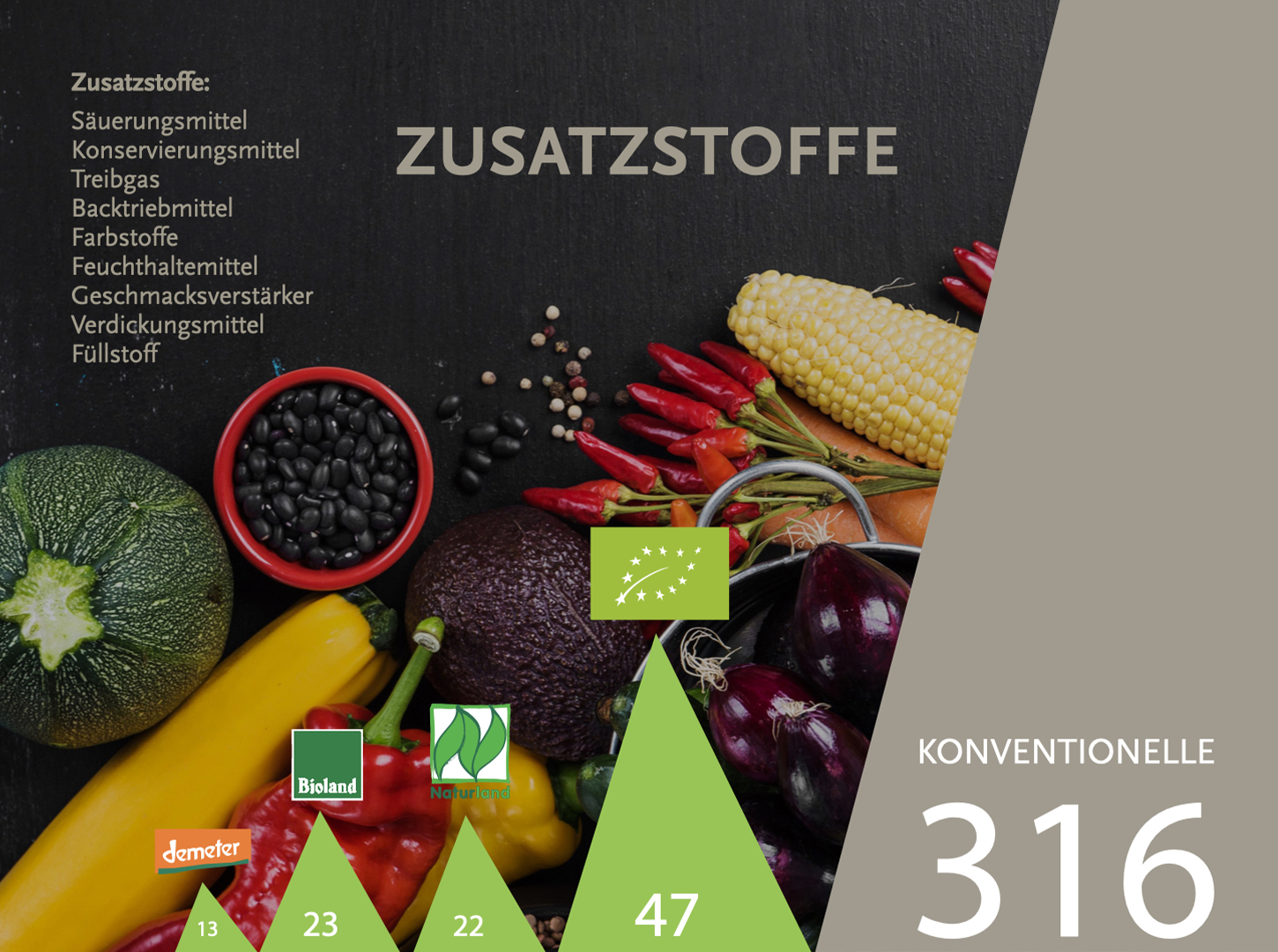 Certified organic products can be recognized e.g. B. the green EU organic seal. In addition to the EU organic seal, there are many others, e.g. the organic seals of the various countries, but also those of associations. These have even stricter criteria than EU directives, especially when it comes to animal husbandry.
For example, several hundred food additives are permitted for conventional production in the EU. With the EU organic seal, only just under 50 and with the strict Demeter seal, a maximum of 13 additives may be processed. It is therefore important to know what the individual organic seals stand for.


When shopping, pay attention to the organic seal and the institution awarding the seal. Also check the origin and determine whether the product e.g. B. comes from German agriculture, EU agriculture or non-EU agriculture. After all, the transport route also contributes to the ecological balance of the food.
You should pay attention to these seals:
EU organic seal
State organic seal in Germany
Austrian AMA organic seal
BIO Suisse
BIO Austria
organic land
natural land
demeter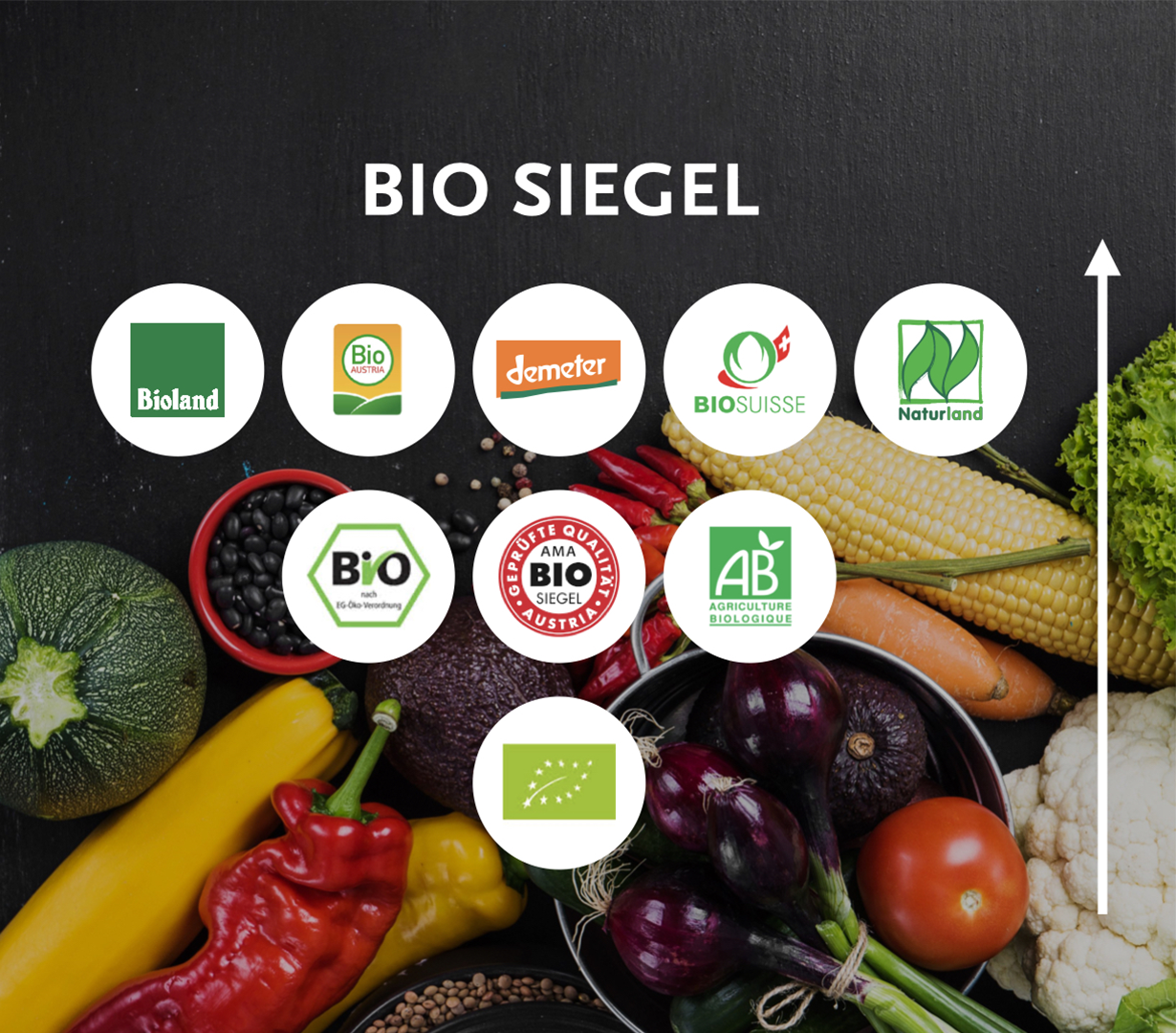 Trustworthy information portals such as www.siegelklarheit.de or www.label-online.de also offer you important help, where you can find understandable explanations of all the seals of the cultivation associations and organic brands under the "Nutrition" category.
Organic quality in gastronomy
If you want to find out more about the various organic seals before you go grocery shopping, you can get an overview pretty quickly. This provides clarity and helps you to implement your ecological lifestyle more easily in your own household. When traveling and on vacation, however, things are different. Finding certified organic quality in hotels is difficult. Travelers who want to be sure have to use a magnifying glass to find further information on the "green" offer and on the subject of sustainability - the communication is too superficial. Our BIO HOTELS certificate, which you can rely on 100%, ensures clarity, transparency and reliability.
Since it was founded in 2001, numerous sustainably oriented hotels have joined our BIO HOTELS association. 100% certified organic quality is the basis of our certified houses. Since we have a common vision, we are also happy to support interested companies in converting to organic quality. Sustainable standards also apply to our members in the non-food sector, including controlled organic and natural cosmetics, green electricity and sustainable resource management. Our standards and guidelines are mandatory for all our BIO HOTELS.
As pioneers of eco-tourism in Europe, we ensure that organic quality in gastronomy plays an increasingly important role. Protecting our environment and preserving the livelihood of future generations is what drives us. That's why we offer our guests sustainable hotel experiences - the most sustainable on the market. We have the highest and most transparent sustainability standards in the hotel industry: BIO HOTELS.
Organic quality in our BIO HOTELS
The food and drinks used in our BIO HOTELS come from certified, organic farming. Every BIO HOTEL is checked twice a year by an independent control body and only in this way does it receive the certificate. A maximum of three exceptions are allowed. We make these exceptions clearly visible to guests. Wild-collected foods such as E.g. wild-caught mushrooms and wild-caught fish. You can read more about this in our standards and guidelines.
We attach particular importance to regional-seasonal products and the shortest possible delivery routes. Culinary highlights are created in our kitchens through practiced craftsmanship and fresh preparation. Microwaves, additives and flavor enhancers are completely dispensed with. Many of our organic hoteliers have their own farm or vegetable or herb gardens, which ensure fresh and healthy food. "From farm to fork" is lived here. Regional purchasing is a matter of course for us to ensure freshness and short transport routes. In addition, we have the pioneers of organic gastronomy in our ranks, who know exactly what is important in sophisticated organic kitchens. Thanks to our extensive network and long-standing partnerships with traditional partner companies in the sustainability sector, organic wholesalers and the Bioland cultivation association, we have many valuable supporters on board.
Book 100% certified BIO HOTELS now