Highlights
Restaurant for hotel guests
Vegetarian menu
Vegan dishes
Allergy-free kitchen
Services around Organic cuisine
Vital kitchen
Whole food
Buffet meals
Menu selection
Highlights
Hotel with charging station for e-cars
Services around Sustainability
Certified BIO HOTELS member since July 2002
Organically built building
Environmentally friendly and self-sufficient energy concept
Inspected by LACON
2,89 kg CO2e/night
83 tons CO2e/year
Highlights
Nature hotel
Hotel with limited wifi
Electrosmog Reduced hotel
Hotel for allergy sufferers
Services around Vacation
Free WIFI
Non smoking hotel
Free parking
Pick-up service from train stations included
Summer sports activities such as hiking, cycling, golfing
Winter sports activities such as Skiing, tobogganing, snowshoeing
Highlights
Hotel with day spa
Hotel with swimming pool
Hotel with sauna
Services around Wellness
Massage offers
Cosmetic treatments
Steam bath
Whirlpool / jacuzzi
Outdoor pool
Swimming pond
Relaxation area
Feel-good garden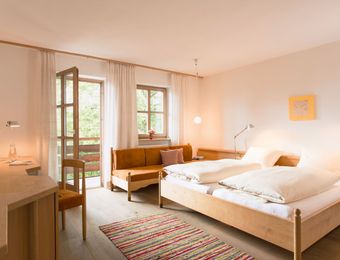 Comfort double room in the main building
Review date 10. August 2023
Außergewöhnliche Wohlfühloase!
Review date 06. July 2023
Der Schwimmteich hat Spaß gemacht.
Review date 28. June 2023
Wir haben unsere Zeit im Pausnhof sehr genossen. Die Architektur und die Innenausstattung von der Schreinerei Hafner mit außergewöhnlichen Holzarbeiten tragen zur angenehmen Atmosphäre bei. Hervorzuheben ist das leckere Essen, alles selbstgemacht und mit saisonalen bzw. regionalen Zutaten zubereitet. Familie Simmet hat mit dem Pausnhof einen wunderbaren Ort für eine Auszeit geschaffen, an dem keine Wünsche offen bleiben. Zum Wandern ist es perfekt, die meisten Wege sind in max. 30min mit dem Auto zu erreichen. Wir kommen gerne wieder!
Review date 13. June 2023
Bio und Nachhaltigkeit in Vollendung. Die Zimmer, die Gartenanlage, ganz besonders das Essen (HP)… unglaublich schön. Es ist ein sehr ruhiger, geschmackvoller Ort.
Review date 29. March 2023
Sehr schönes Hotel, geführt von einer super Familienbetrieb. Das Essen Ist nur zum empfehlen, vor allem wenn die junge Köchin kocht. Sehr schön eingerichtet und alles Bio.
Review date 08. March 2023
Das Biohotel Pausnhof ist ein wunderbarer Ort zum runterkommen. Sobald man das Hotel betritt fühlt man sich geerdet, man entflieht dem hektischen Alltag und kann vollkommen abschalten. Familie Simmet und Ihr Team kümmert sich immer herzlich um Ihre Gäste. Ich freue mich schon auf meinen nächsten Besuch. Herzliche Grüße Michael Fritz
Review date 12. January 2023
Ein wunderschönes Hotel, super sauber, das Zirbenholz überall riecht wunderbar, der Naturpool und Whirlpool sind toll. Genauso ist das Personal super freundlich, die Anwendungen und das Essen waren wunderbar...
Review date 04. January 2023
Vor drei Jahren war ich für drei Tage im Pausnhof und ich war rundum begeistert. Es war eine wunderschöne, erholsame Zeit. Besonders toll fanden wir, dass man super schöne Wanderwege leicht zu Fuß erreichen kann. Der Wellnessbereich ist super schön. Es herrscht eine sehr ruhige und familiäre Atmosphäre. Von dem Essen träume ich noch heute. Ich muss unbedingt wiederkommen. danke an das tolle Team vom Pausnhof für diese unvergessliche Zeit.
Review date 01. November 2022
Wir haben unseren Besuch im Biohotel Pausnhof sehr genossen. Das ganze Haus hat eine spürbar hohe Qualität - von den Vollholz Möbeln bis zu den biologischen Zutaten in der Küche. Neben dem leckeren Abend-Menü kann man sich besonders auf das Frühstücksbüffet freuen! Familie Simmer & Team schenken ihren Gästen einen ausgesprochen guten, diskreten & aufmerksamen Service.
Review date 27. October 2022
Ein paar Tage raus aus dem Alltag, wandern, ruhen, gut und lecker essen: Das alles bietet das Biohotel Pausnhof. Wir bedanken uns bei dem ganzen Team und haben uns bei Euch sehr wohl gefühlt!
Review date 16. October 2022
100 % Weiterempfehlung Wir haben uns rundum wohl gefühlt. Das Personal war sehr freundlich und herzlich, das Essen großartig und von hoher Qualität, die Zimmer gemütlich und der Wellnessbereich sehr schön gestaltet. Ein wunderbarer Ort zum abschalten und genießen.
Review date 27. July 2022
A Pausn vom Alltag. Entschleunigung. Wohlfühlen. Verwöhnt werden. Raumgestaltung und Architektur, die von Klarheit, Wärme und Offenheit zeugen, sowohl im Innen- als auch im Außenbereich. Herzliche Gastgeber, unaufdringlicher und zuvorkommender Service, nicht aufgesetzt, sondern ehrlich und authentisch - gelebte Herzlichkeit. Ayuvredische Behandlung und Gesichtsbehandlung waren einfach wundervoll - einfühlsam, persönlich, kein "0815-Programm". Und das Essen... Eine Wohltat vom Frühstücksbuffet über selbstgebackene Kuchen hin zum vorzüglichen Abendmenü! Genau richtig, in sich stimmig, nicht überladen, perfekt abgestimmt, frisch, Bio, regional/vom Hof. Gepflegter Wellnessbereich und Schwimmteich, der eine wundervolle Erfrischung bietet. Danke für die wundervolle Auszeit, die Pausn, die Entschleunigung und den Genuß!
Review date 23. July 2022
Heerlijk ontbijt, prachtig interieur, pure verwennerij…
Review date 18. July 2022
Essen ist mega Zimmer sind schön und in Ordnung Service im Restaurant ist sehr nett Hotelanlage usw. alles sehr schön Würde ich nochmals hingehen: Nö weil das was man hier liest leider stimmt und das ist für ein Urlaub Gift. Wir waren 2020 da. Wenn da ein Herr netter wäre bekommt das Hotel 5 Sterne. Man fühlt sich wie ein Störfaktor. Leider. Warum so schlecht drauf? Schade eigentlich
Review date 18. July 2022
Sehr ansprechende Architektur, schöne Zimmer, toller Aussenbereich. Es ist sehr ruhig, man kann/sollte die Zeit vor Ort vor allem zum Ausspannen nützen, früh schlafen, Ruhe genießen.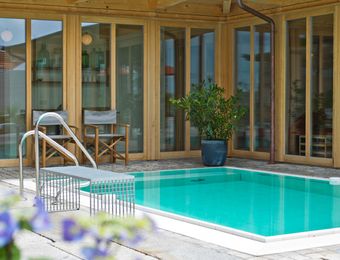 Pampering days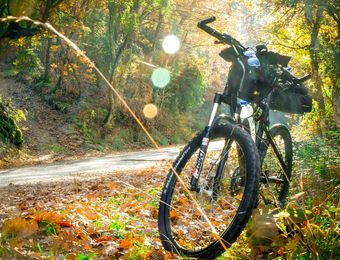 Mountainbiking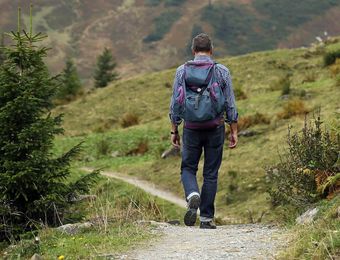 Forest week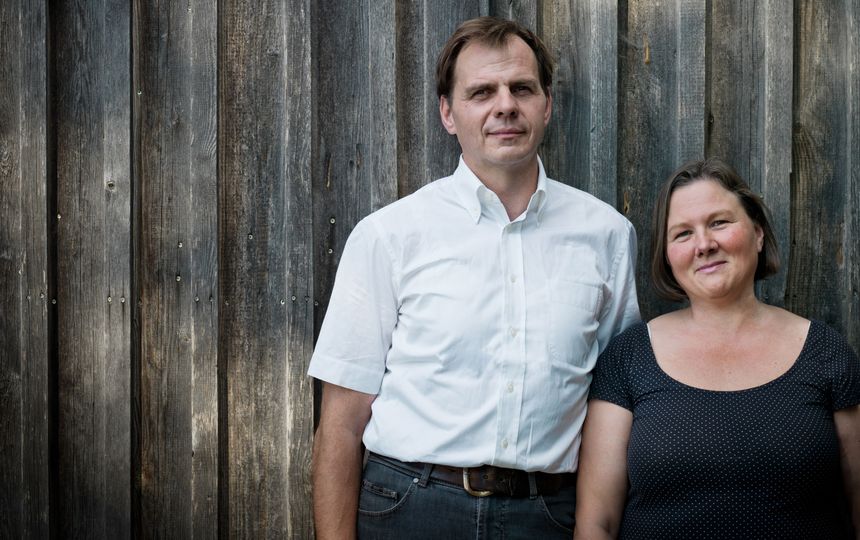 Hosts
The generational business now looks back on a family history of over 600 years. To economize in harmony with nature, always respecting future generations, has always been the credo at the BIO HOTEL Pausnhof.
 
Today the business is run by Sabine, Johann, Katharina and Johanna Simmet - a family with an understanding of values, a healthy awareness of tradition and a curious open-mindedness for what is to come.
 
Get to know these special hosts and spend unforgettable days at the BIO HOTEL Pausnhof! The Simmet family is looking forward to meeting you.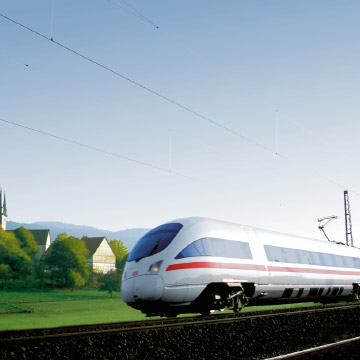 Arriving by train
© Deutsche Bahn AG / Gert Wagner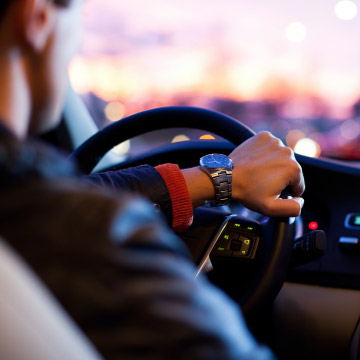 Get here by car