Guidelines & standards
Transparency and holism
We want you to be sure with us. That is why we offer you the best organic quality and maximum transparency. Our quality assurance through independent organic inspection bodies creates the necessary security for you. The holistic approach is also important to us: our high standards are actively implemented in our BIO HOTELS in all areas - from organic food to the non-food area.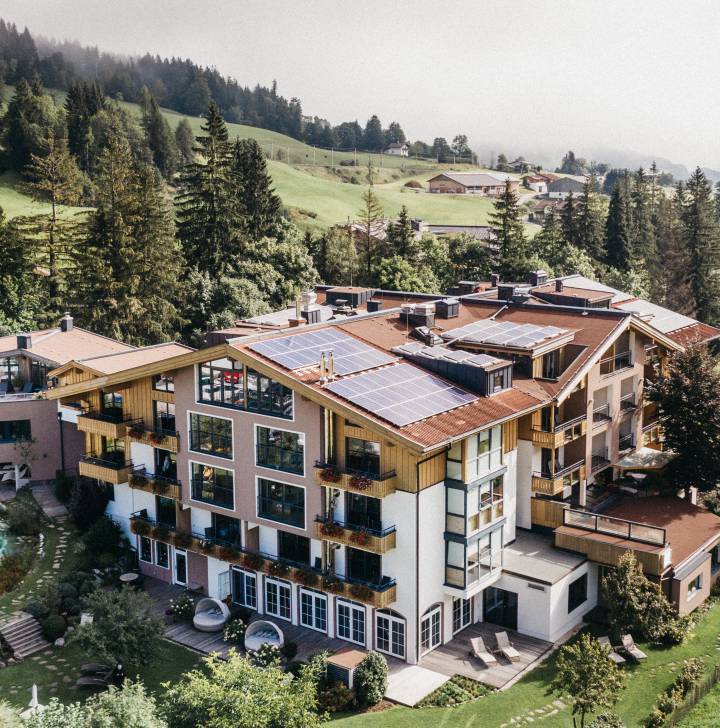 Organic cuisine
The food and drinks we use come from certified organic agriculture. The processing from production to consumption is subject to complete control by state-authorized organic inspection bodies. A few exceptions - for example regional characteristics or certain drinks - are possible after approval by the association's board. These conventional special cases are made clearly visible to guests. We attach particular importance to regional-seasonal products and the shortest possible delivery routes. In our kitchens, visual and, above all, culinary highlights are created through lived craftsmanship and natural preparation.
Natural body care
Since the best is just good enough for our guests, we only use certified organic and natural cosmetics (COSMOS standard) in our BIO HOTELS. We are particularly proud of our own line of organic cosmetics, miila mi. Only in the case of so-called "decorative cosmetics" is the range in our factories still partially in the process of being converted.
Holistic sustainability
Efficient resource and energy management are particularly important to us. That is why we are constantly optimizing these areas in particular: 100% green electricity, controlled consumption of resources, recycled paper, plastic reduction and consistent CO2 optimization are the focus of our approach. The CO2 footprint of our member companies is recorded every two years in order to enable continuous optimization. The large number of our BIO HOTELS is meanwhile already climate-neutral or climate-positive.