Highlights
Restaurant for hotel guests
Vegetarian menu
Vegan dishes
Allergy-free kitchen
Services around Organic cuisine
Vital kitchen
Whole food
Buffet meals
Menu selection
Hotel bar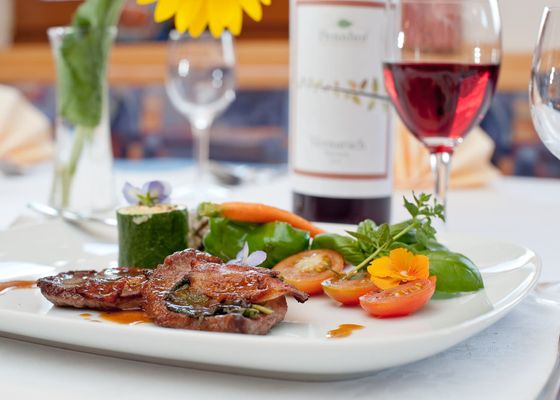 100% certified: 

Do you eat a vegan diet and don't want to miss out on special moments of pleasure during your holiday in South Tyrol? Or would you simply like to try out the vegan world? Then our BIO HOTEL is the right place for you: we have delicacies for every taste! Vegetables, fruit and herbs from our own cultivation or from South Tyrolean farmers - our organic philosophy can be perfectly combined with vegan cuisine. The result is a very special combination of flavours: organic, authentic, natural - allowing you to enjoy your holiday without any worries!
Highlights
Hotel with charging station for e-cars
Services around Sustainability
Certified BIO HOTELS member since December 2011
Organically built building
Environmentally friendly and self-sufficient energy concept
Inspected by ABCERT
5,07 kg CO2e/night
50,5 tons CO2e/year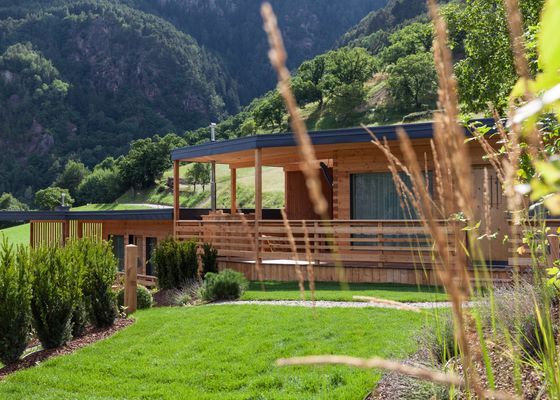 Our contribution to the future:

At Pennhof we are particularly proud to be one of the certified BIO HOTELS in South Tyrol. We have been awarded this distinction for three years now. We see it as a matter of the heart to work with the best of our knowledge and conscience for a comprehensive commitment to ecology and sustainability.

When you hear the name "organic products", the first thing that comes to your mind is organic food. However, we go one step further and also attach great importance to the naturalness and compatibility of the materials when furnishing our rooms. Thus, elements made of loam, stone pine and larch play a particularly important role in our BIO HOTEL. We also want to help protect the environment and keep our ecological footprint as small as possible when it comes to energy supply.
Highlights
Nature hotel
Accessible hotel
Hotel with limited wifi
Hotel with sauna
Hotel for allergy sufferers
Electrosmog Reduced hotel
Hotel with swimming pool
Vacation with animals
Services around Vacation
Holidays on a Farm
Free WIFI
Non smoking hotel
Free parking
Summer sports activities such as hiking, cycling, golfing
Winter sports activities such as Skiing, tobogganing, snowshoeing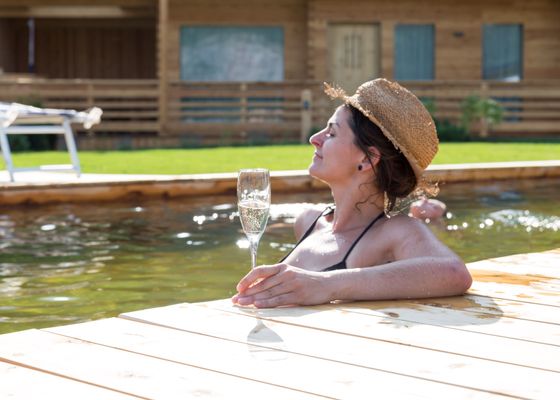 Sustainable hotel experiences:

South Tyrol is a popular holiday destination for hiking enthusiasts from all over the world. With its central location, the Pennhof is an ideal starting point for extensive excursions. Numerous trails start right outside our door and stretch through rustic forests, lush alpine pastures as well as majestic mountains and wide valleys.
Services around Romance
Romantic ambience in the room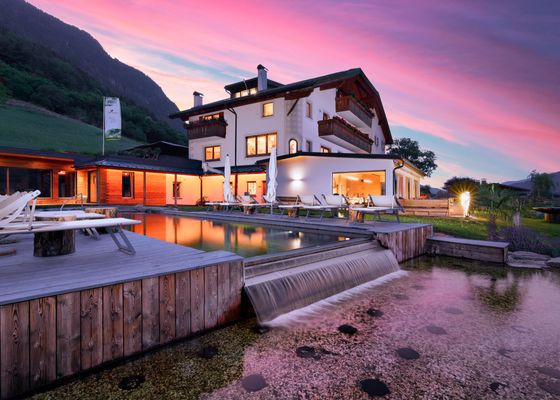 Enjoy romantic ambience:

Immerse yourself in the enchanting world of the BIO HOTEL Pennhof! Whether it's a romantic dinner, intimate hours in the fine rooms or wellness with top-class views - at the Pennhof, romantic hearts beat faster! The hotel is also happy to offer cuddle days with an hour's sauna experience exclusively for you!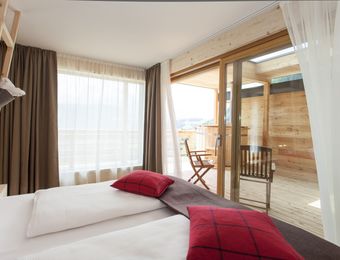 Chalet Castanea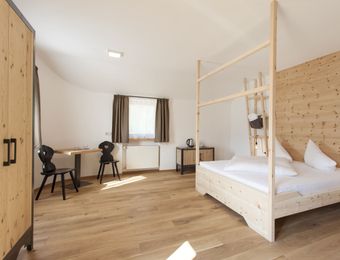 Double room Laureus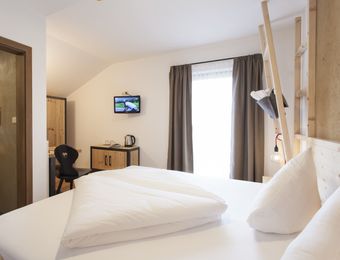 Double room Rubis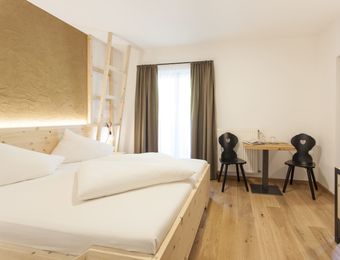 Double Room Venustus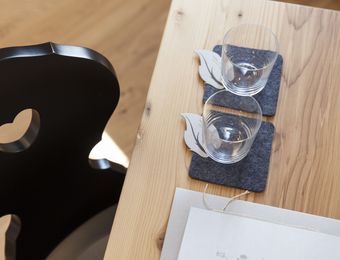 Double Room Montis
Review date 24. May 2023
المكان جميل جداً ومهتمين فيه يناسب الي ودهم يسترخون و يكونون في مكان هادي و جميل
Review date 15. May 2023
Schönes Schlafzimmer mit angrenzenden Raum , Sofa und Fernseher und einem kleinen Bad, im Chalet. Vom Schlafzimmer aus ist mittels Schiebetür die Terrasse mit eigenem, selbst anzuheizenden, Badezuber zu erreichen. Die kleine, feine Sauna und eine Infrarotkabine sind gut für die Entspannung am Nachmittag. Für den Natur Gartenpool, mit Liegen , war es leider zu kalt. Sehr schöne Gegend zum Wandern und Radeln , allerdings auch anstrengend, durch große Höhen und Tiefen. Das Essen war ganz gut, vor allem das Frühstück, mit selbst zu pressendem Saft und Buffet, alles in Selbstbedienung. Eier können bestellt werden. Beim Abendessen gibt es auch ein sehr leckeres Buffet mit Vor- und Nachspeise und Suppe.(leider etwas wenig gewürzt,salzarm) Die Hauptspeise bietet leider nicht viel Auswahl, Vegan oder mit Fleisch, je ein Gericht. Am ersten Abend gab es sehr leckere Spinatspätzle entweder mit Schinken-Rahm oder Tomatensauce (vegan) oder Kalbsbraten mit Kartoffelgratin. Am zweiten Abend war die Auswahl zwischen Rote Beete Knödel(vegan) oder Rindergulasch (5 Stück Fleisch) mit Reis ...kein Gemüse und auch hier etwas salzarm. Salat kann man am Buffet holen . Nach dem Abendessen (von 17 - 20 Uhr) ist nicht mehr viel geboten und man nimmt sich am besten was mit aufs Zimmer . Alles in allem war es aber ein sehr schöner Aufenthalt. Der Zuber ist schon etwas besonderes und ist nur in den Chalets.
Review date 14. May 2023
Sehr gepflegt, sehr familiäres Miteinander, eine gute, fröhliche Atmosphäre, ein sehr gutes Konzept
Review date 12. April 2023
Wunderschöner Ort grandioser Ausblick, alles geschmackvoll und mit tollem Konzept renoviert. Herrliche Sauna mit InfinityPool und atemberaubender Ausblick. Essen gut und qualitativ hochwertig. Nur das ist uns noch nie passiert: wir haben uns trotzdem nur eingeschränkt wohlgefühlt, weil der Service gar so schlecht war. Und noch schlimmer: wir wollten uns nicht mal beschweren, weil alle so nett und bemüht waren. Wir haben zwei Zöliakie-betroffene Kinder, die streng glutenfrei essen müssen. Wir sind es gewohnt, damit überall auf Unverständnis zu stoßen, und dachten, dass in einem Hotel, das damit wirbt, endlich ein bisschen unbeschwerter Genuss möglich ist. Aber leider war nichts am Buffet markiert (wurde auf Nachfrage nachgeholt). Der Kellner hat einfach den Unterschied zwischen vegan und glutenfrei nicht kapiert. Jede Info war mühsam mit Nachfrage an die Küche- das ist man irgendwann Leid, wenn jede Nachfrage 15Min dauert. Was aber richtig genervt hat war, dass das Geschirr vor dem Folgegang nie richtig abgeräumt wurde. War mir gar nicht so bewusst, wieviel der Service mit dem Wohlfühlfaktor zu tun hat. Ich wünsche diesem Hotel viel Glück bei der Personalsuche!
Review date 05. April 2023
Wir konnten in einem Chalet übernachten, welche sehr schön ausgestattet sind (viel Holz). Die Gegend ist ruhig, super Ausblick auf die Dolomiten und das Eisacktal. Wanderungen sind in der Umgebung möglich (Barbianer Wasserfälle). Frühstück und Abendessen waren lecker, saisonal, bio, frisch. Absolut zum Empfehlen!
Review date 05. February 2023
Ottima location, personale cordiale, vista spettacolare, super consigliato.
Review date 02. February 2023
Amazing views, amazing facilities
Review date 05. January 2023
Posto bellissimo!! Davvero rilassante! Panorama da sogno! Camera davvero carina e pulitissa! Ottima colazione, soprattutto salata, ma davvero tutto molto buono! Personale molto gentile e disponibile!
Review date 03. December 2022
Best hotel ever, super crew, nice spot and super clean ❤️ (Übersetzt von Google) Bestes Hotel aller Zeiten, super Crew, schöner Ort und super sauber ❤️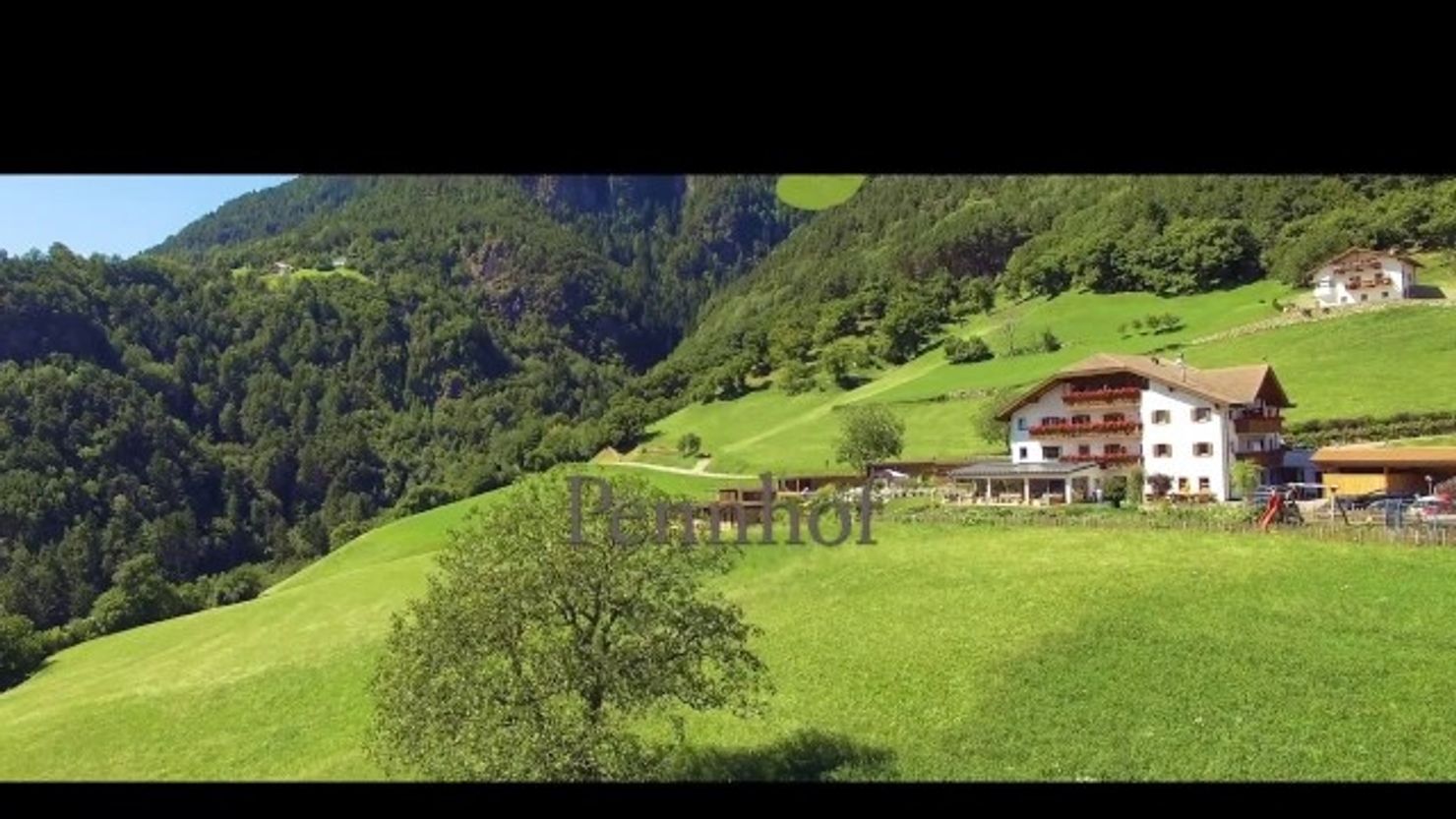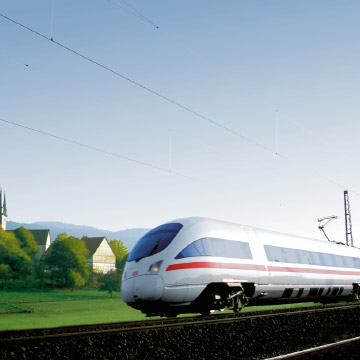 Arriving by train
© Deutsche Bahn AG / Gert Wagner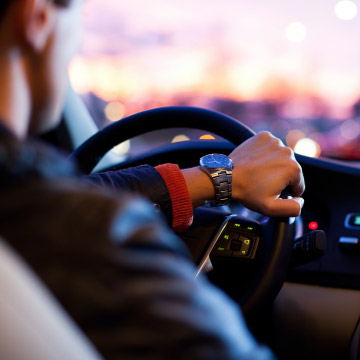 Get here by car