Highlights
Restaurant for hotel guests
Vegetarian menu
Vegan dishes
Allergy-free kitchen
Services around Organic cuisine
Vital kitchen
Whole food
Diet kitchen
Menu selection
Hotel bar
Highlights
Hotel with charging station for e-cars
Climate-neutral hotel
Services around Sustainability
Certified BIO HOTELS member since November 2015
Environmentally friendly and self-sufficient energy concept
Inspected by ABCERT
2,77 kg Co2-equivalents/night
23,3 tons Co2-equivalents/year
Highlights
Nature hotel
Hotel with limited wifi
Electrosmog Reduced hotel
Fasting leave
Hotel for allergy sufferers
Services around Vacation
Free WIFI
Non smoking hotel
Free parking
Summer sports activities such as hiking, cycling, golfing
Highlights
Vacation with animals
Services around Family
Outdoor playground
Family rooms / apartments
Highlights
Hotel with day spa
Hotel with sauna
Hotel with yoga
Services around Wellness
Massage offers
Cosmetic treatments
Energetic treatments
Steam bath
Whirlpool / jacuzzi
Relaxation area
Feel-good garden
Infrared cabin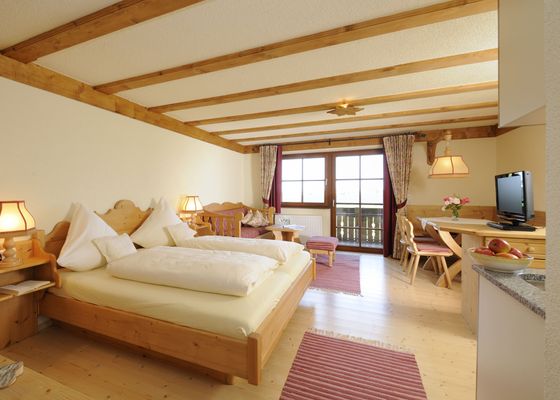 The hygiene concept in our hotel: 
Trained staff who is familiar with safety guidelines of local authorities
Staff wears masks and gloves where necessary
Disinfectants in public areas
Distance rules are observed
Buffet with service
Visits to restaurants by prior arrangement only
Limited number of guests in the restaurant and in the wellness areas, etc.
Varying times for breakfast, lunch and dinner
Special antiviral cleaning agents on an ecological basis
Comprehensive room cleaning by the staff
Guests can indicate that housekeeping is not desired
Room Service
Flexible cancellation terms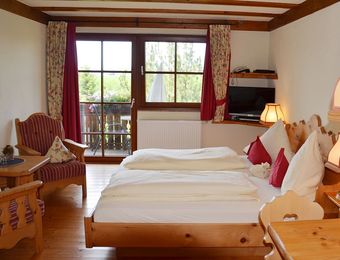 Double room | Organic country hotel garni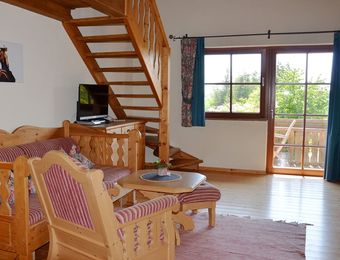 Junior Suite - Gallery | Organic country hotel garni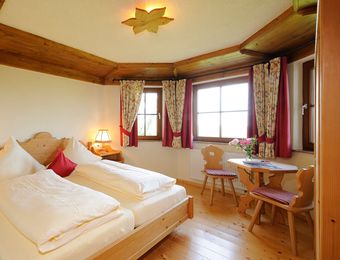 Suite | Organic country hotel garni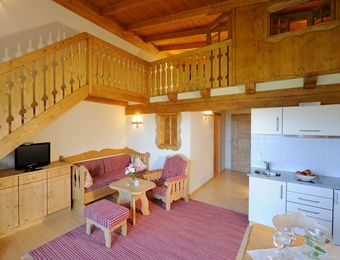 Suite gallery | Organic country hotel garni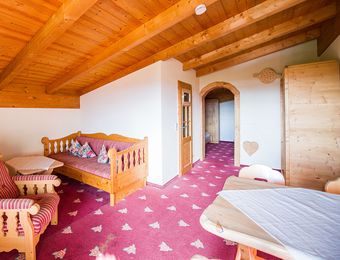 Rose room | Organic country hotel garni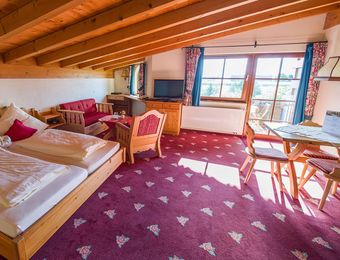 Rose Suite | Organic country hotel garni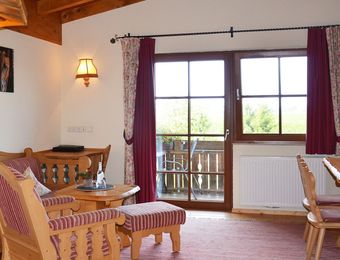 Family apartment | Organic country hotel garni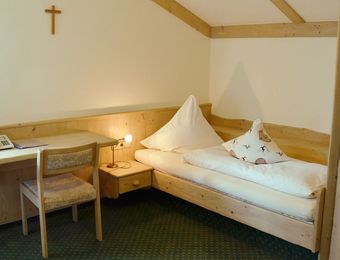 Single room | pension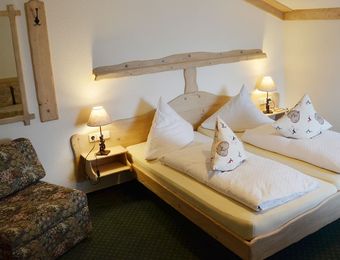 Double room | pension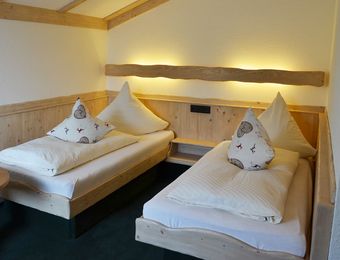 Twin room | pension
Review date 25. August 2021
Habe dort meine Ruhe gefunden, fühlte mich aufgehoben . Das Personal war sehr freundlich und zuvorkommend.
Review date 24. August 2021
Wunderbare Lage , sehr freundlich geführtes Familienhotel, tolles Frühstück,
Review date 17. August 2021
Sehr schönes Hotel, ruhig und ohne Durchgangsverkehr. Super Frühstücksbuffet. Unbedingt probieren, wenn Frau Wagner abends kocht (mehrmals jede Woche, nur nach Voranmeldung).
Review date 05. July 2021
Wunderschöner idyllisch gelegener Familienbetrieb. Perfekt geeignet für meine Woche Basenfasten nach Wacker. Schöne saubere Zimmer mit herrlichem Ausblick in die Natur.
Review date 03. July 2021
Tolles familiengeführtes Hotel,authentische Leute mit schönen Ideen die täglich versuchen diese umzusetzen zum Wohle der Urlauber.Wunderbare Lage, himmlisches Essen, Hotelhandwerk mit Herzblut.
Review date 04. January 2021
Wenn man etwas für seine Gesundheit tun möchte, ist man hier optimal versorgt!!! Das beste basische und bio-zertifizierte Essen, das man sich vorstellen kann.Die Chefin kocht selbst mit sehr viel Liebe! Noch nie habe ich so leicht und lecker abgenommen. Hinzu kommen tiefgreifende Entspannungs-und Meditationsverfahren nach Philippi- also für Körper, Geist und Seele eine wahre Wohltat! Das beste zum Basenfasten, mit sehr schönem Saunabereich.
Review date 18. November 2020
Ein wunderschöner Ort um die Seele baumeln zu lassen und beim Basenfasten dem Körper etwas richtig Gutes zu tun. Kompetente Betreuung und ein sehr schöner SPA-Bereich runden die tolle Erfahrung ab. Wir kommen gerne wieder.
Review date 31. October 2020
Perfekt für eine Wellnessauszeit mit Basenfasten. War meine erste Erfahrung diesbezüglich. Wegen Corona war ich fast alleine dort, obwohl alle Sicherheitsregeln eingehalten wurden. Auch zu normalen Zeiten jederzeit wieder.
Review date 02. October 2020
Sehr schönes Hotel und gemütliche Ferienwohnungen. Gepflegte Außenanlage mit vielen Möglichkeiten es sich draußen gemütlich zu machen und auch zu frühstücken.
Review date 29. August 2020
Liebevoll eingerichtetes Familienhotel, auch für Alleinreisende sehr zu empfehlen. Erholung wird ganz groß geschrieben!
Review date 24. August 2020
Vielen Dank für die erholsame Zeit bei Ihnen. Auch bei unserem Kurzurlaub haben wir uns sehr gut erholt. Könnte nicht besser sein
Review date 09. August 2020
Wunderbar für alle, die mal ausspannen möchten! Das Hotel hat ein leckeres Bio Frühstück und einen sehr schönen Wellnessbereich. Für Kinder sind natürlich die Pferde ganz besonders spannend. Auch für kleinere Abenteurer gibt es viel zu entdecken (Hühner, Wildschweine, ein kleiner Spielplatz und ganz viele Fahrzeuge, mit denen man über den Hof fetzen kann). Der Gerbehof ist eine sehr gute Basis für Ausflüge und Wanderungen in die Umgebung und sehr ruhig gelegen. Der Gerbehof biete Ferienwohnungen, Hotelzimmer und Pension an. Da ist für jeden etwas dabei!
Review date 20. July 2020
Der Reitunterricht war super man lernt sehr viel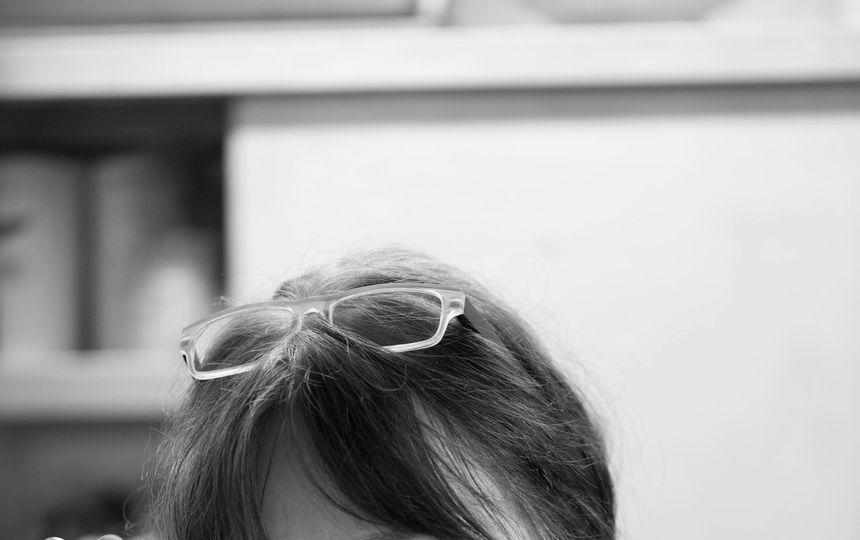 Hosts
Already with the first contact, one notices whether a house is led familiarly. With us greets you a many-headed team, which works hand in hand and lives daily with much passion in the business and spoils guests. We want to offer you an all-round feel-good space.
 
We see ourselves as a family that warmly welcomes you as hosts, personally cares for you and bids you farewell on the day of departure with a "See you soon".
 
Ursula & Bruno Wagner with Priska, Christel and Ralph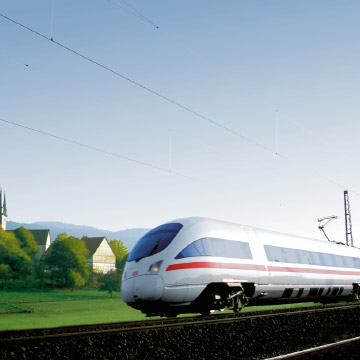 Arriving by train
© Deutsche Bahn AG / Gert Wagner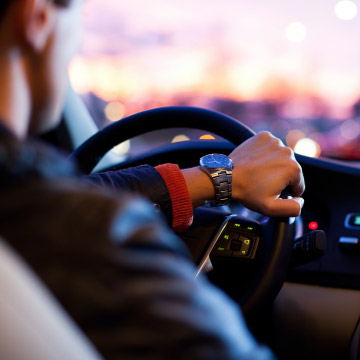 Get here by car