Highlights
Public Restaurant
Vegetarian menu
Vegan dishes
Services around Organic cuisine
Highlights
Hotel with charging station for e-cars
Climate-neutral hotel
Services around Sustainability
Certified BIO HOTELS member since August 2002
Organically built building
Public interest company
Environmentally friendly and self-sufficient energy concept
Inspected by ABCERT
6,99 kg Co2-equivalents/night
110 tons Co2-equivalents/year
Highlights
Nature hotel
Hotel for celebrations
Electrosmog Reduced hotel
Fasting leave
Hotel with limited wifi
Services around Vacation
Elevator
Free WIFI
Non smoking hotel
Free parking
Summer sports activities such as hiking, cycling, golfing
Highlights
Hotel with day spa
Hotel with swimming pool
Hotel with sauna
Services around Wellness
Massage offers
Cosmetic treatments
Energetic treatments
Ayurvedic treatments
Steam bath
Swimming pond
Relaxation area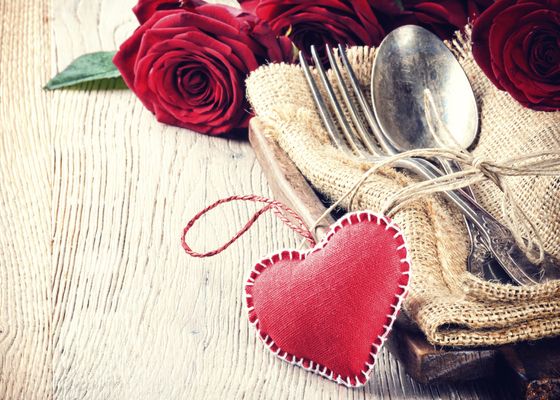 Experience romantic moments:

Relax and explore the surrounding nature in intimate togetherness, then chill out at the natural bathing pond, toast with a glass of sparkling wine and exchange glances in love, at the end you go to the wellness area for a massage with the finest natural cosmetics - there are many ways to spend romantic hours with us.

We would be happy to arrange a romantic experience for you and your favorite people according to your wishes and ideas!
Services around Green Meetings
Meeting room with daylight
Conference equipment
Modern conference technology
Sustainable & recyclable conference materials
Network technology
Break area
Catering / brain food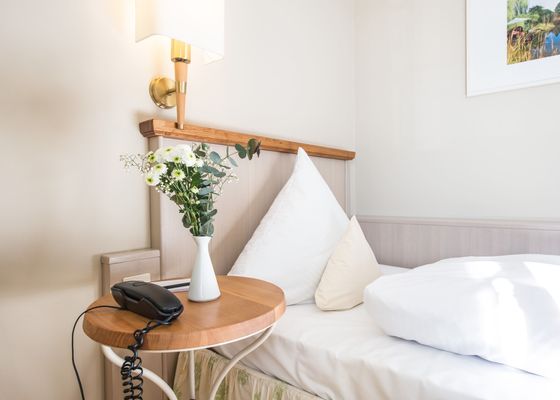 The hygiene concept in our hotel: 
Trained staff who is familiar with safety guidelines of local authorities
Staff wears masks and gloves where necessary
Disinfectants in rooms and public areas
Distance rules are observed
Self-service buffet (gloves available for guests)
Visits to restaurants by prior arrangement only
Limited number of guests in the restaurant and in the wellness areas, etc.
Varying times for breakfast, lunch and dinner
Separate relaxation rooms
Comprehensive room cleaning by the staff
Guests can indicate that housekeeping is not desired
Room Service
Air filter available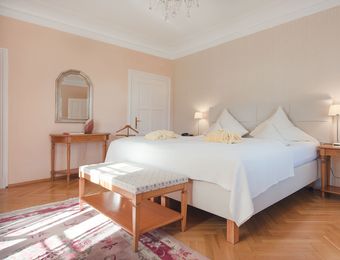 Park Suite with garden view
Wedding-Suite with lake view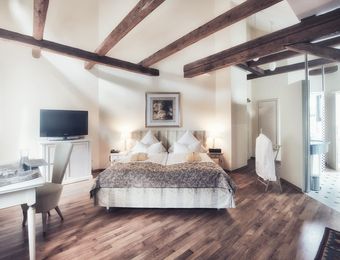 Junior suite Franz Marc with lake view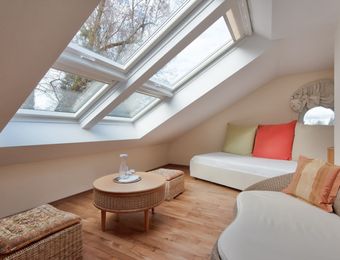 Junior Suite Blauer-Reiter with lake view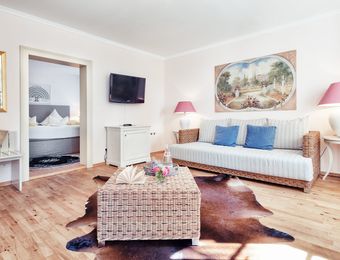 Junior suite Kleydorff with lake view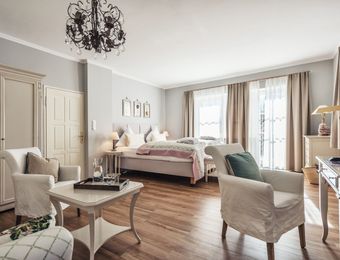 Double room superior with garden view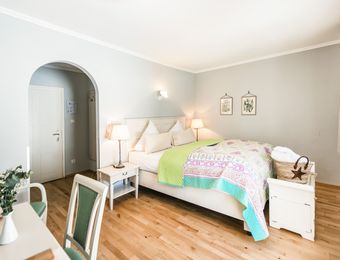 Naturally healthy double room with garden view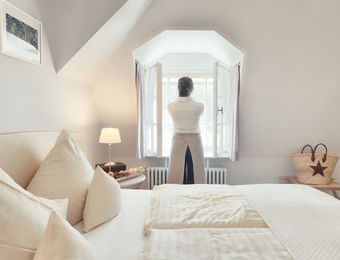 Small double room with garden view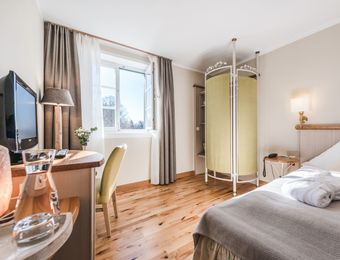 Naturally healthy single room with garden view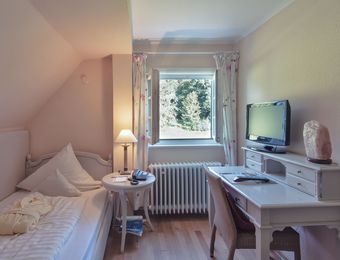 Classic single room small with garden view
Overall rating
1340 rating
Review date 10. January 2022
- unser Zimmer war um 14:00 noch nicht fertig, eigentlich kein Problem, aber zumindest sollte die Dame an der Rezeption darüber Bescheid wissen<br />- der vereinbarte Prosecco wurde dann leider vergessen<br />- schließlich servierte man uns eine bereits geöffnete Flasche !<br />- der Saunabereich ist zu kalt, da helfen auch die provisorischen Strahler nicht<br />- zumindest das Abendessen war hervorragend<br />- die Dame am Frühstücksbuffet versteht und spricht nur wenig deutsch und war schon allein mit der Zubereitung der Omelets überfordert.<br /><br />Ihr Service steht in keiner Relation zu Ihrem Preis!<br /><br />beste Grüße<br />Fam. Mützel
Review date 09. January 2022
NÄHE zum See, Hotel mitten in der Natur
Review date 15. December 2021
We all had a wonderful holiday. It was so good to be able to relax and enjoy a family holiday again.<br />Fantastic food. Staff pleasant and very helpful. It was a very beautiful area too. We didn't hire a car but found it was easy to travel locally.<br /><br />We will be back next year.
Review date 21. November 2021
supergute Lage, sehr gutes Essen und ausgezeichnetes Corona-Management. Das Personal ist äußerst zuvorkommend; und die Atmosphäre ist angenehm entspannt …
Review date 19. November 2021
Sehr gutes Frühstück,Essen sehr kleine Auswahl,<br />Fisch nicht gut und frisch,Suppe ok, Nachtisch und Kuchen gut.<br />Sehr schön das rote Lesezimmer,großes Lob für das Personal!!!<br />Nur das Essen....kein Wienerschnitzel,keine Ente ....
Review date 11. November 2021
Tolle Lage, gutes Frühstück, Personal teilweise gut , eigener Privatstrand was in der Gegend einem den Zugang zum See ermöglicht
Review date 07. November 2021
Die Lage ist traumhaft, zudem sehr ruhig und erholsam
Review date 02. November 2021
das Haus und die Lage
Review date 02. November 2021
Hier fällt uns die Bewertung schwer.<br />Für uns, wir kamen bisher immer gerne wieder, ist es inzwischen unakzeptabel, dass selbst große Hunde, während des normalen Restaurantbetriebes, im Restaurant geduldet werden. Die Unterbringung der Gäste mit Hunden erfolgt, wie man uns versicherte, 'nur' im Gästehaus. Wir hoffen, dass diese Aussage bindend ist. Aber in einem Restaurant haben Hunde nichts zu suchen. Auch im Garten, wo auf Schildern hingewiesen wird, dass Hunde dort nicht gestattet sind, stolzieren Gäste mit ihren Hunden durch. Selbst auf den Liegen, werden Hunde plaziert. Wenn man die Besitzer darauf hinweist, wird man noch dumm angemacht. Hier fehlen eben Ansprache und Durchsetzungsvermögen der Führungspersonen. Mit einem 'Schönreden' lässt sich sowas nicht klären.<br />Unverständlicherweise wird hier im HolidayCheck darauf hingewiesen, dass keine 'Haustiere' erlaubt sind. Wie vereinbart sich das?<br />Ansonsten waren wir bisher dort sehr zufrieden, sonst hätten wir ja nicht schon öfters hier längere Urlaube verbracht. Der gesamte Service, ob Rezeption oder Restaurant oder auch der Wellness-Bereich ist sehr zuvorkommend, kompetent und aufgeschlossen. Auch die Küche ist gut und entspricht unserer Bio-Lebensweise.<br />Leider hat unsere Akzeptanz durch dieses Verhalten in Bezug auf Hunde, ihre Grenze erreicht. Sollte sich da nichts ändern, wird es für uns schwer werden, wiederzukommen.
Review date 01. November 2021
Hervorragende ruhige Lage zum Entspannen. Wanderungen in der Umgebung vom Hotel aus sehr gut möglich. Außenbereiche mit Relaxliegen wunderschön mit Panoramablick in die Alpen. Saunabereich klein und mit Zeitslot buchbar, dadurch angenehm allein. Bademantel, Handtücher und Latschen, ALLES war man braucht steht zur Verfügung.<br />Jederzeit Bio-Tees, Obst, Wasser und Kaffee in der Lobby und auch im Saunabereich. Das Frühstück war überdurchschnittlich gut, sehr großes Angebot und Lecker, alles Bioland.
Review date 01. November 2021
Das Frühstück war super lecker und die Zimmer sauber und gemütlich. Schöne Lage und prima Ausgangspunkt für Ausflüge und Wanderungen.
Review date 01. November 2021
Hier ist alles BIO - von der hauseigenen Demeter-Gemüsehütte, aus der sich Gäste vor Abreise mit frischem Gemüse bedienen können bis zu den elektrosmogfreien und natürlich allergikerfreundlichen Zimmern bis hin zur Küche mit durchaus Hauben-Standard! Egal ob man nur nach dem Spaziergang durch die Wiesen vom Starnberger See herauf hier einen leckeren hausgemachten Kuchen mit Kaffee oder Tee geniesst oder sich als Gast in eines der 40 liebevoll ausgesttatteten Zimmer einquartiert - man wird dieses Haus lieben. Und das nicht nur ob seiner grandiosen Aussicht auf See und Alpenkette. Mittags gibt es nur vegetarisch und vegan, abends kann es durchaus mal kräftiger sein. Wir haben jedenfalls die Kirchweih- Gans inkl. köstlichem Spätburgunder mit allen Sinnen genossen und kommen immer gerne wieder.
Review date 28. October 2021
Wir hatten unseren Teamworkshop bei Ihnen. Im großen und ganzen waren wir sehr zufrieden, aber es gab ein paar Mitarbeiter, die unmotiviert erschienen. Dafür waren andere wiederum sehr bemüht.
Review date 27. October 2021
Das Frühstück war hervorragend, warme Hafermilch gab es auch .<br />Eine sehr schöne Sauna ist vorhanden und wir haben gute Anwendungen genossen.
Review date 25. October 2021
Lage ist wirklich schön und ruhig. <br />Man kann direkt im Hotel Fahrräder leihen.<br />Der Schwimmteich ist klein aber sehr schön, großer Aussengarten mit Sitzmöglichkeiten und Liegen!<br />Sehr zufrieden mit Gesichtsbehandlung und Pediküre!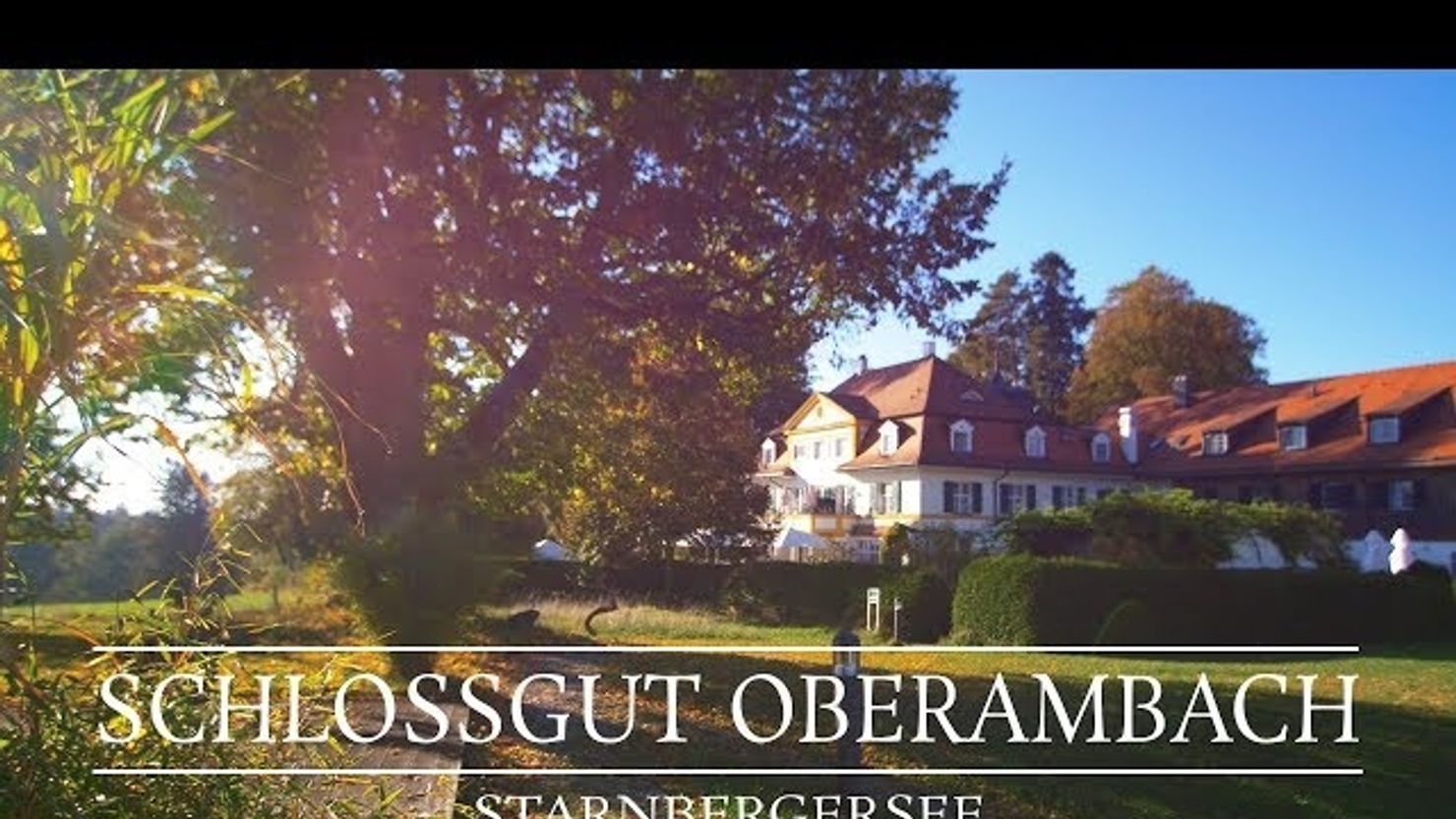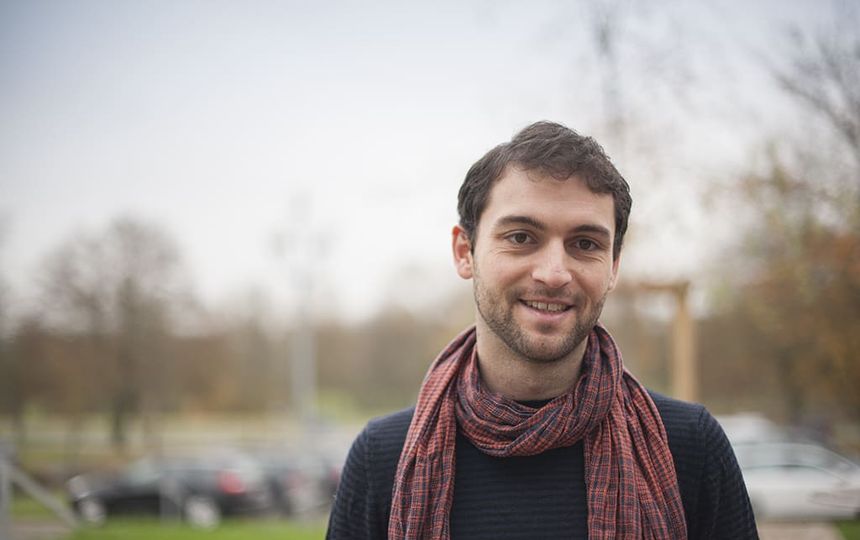 Hosts
A clear vision paired with a lot of heart, soul and passion led to the creation of a picturesque and beautiful place above Lake Starnberg: the BIO HOTEL Schlossgut Oberambach.
 
With charm and charisma, the Schwabe family demonstrates the advantages that a healthy, harmonious life based on the rules of nature can offer. Schlossgut Oberambach is a place of power for inner and outer contemplation, a place between heaven and earth.
 
Your hosts will be happy to share this very special place with you!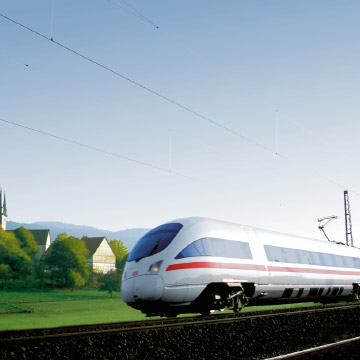 Arriving by train
© Deutsche Bahn AG / Gert Wagner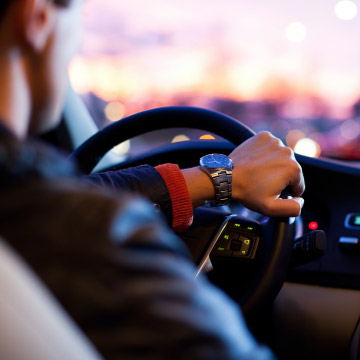 Get here by car