Highlights
Restaurant for hotel guests
Vegetarian menu
Vegan dishes
Allergy-free kitchen
Services around Organic cuisine
Highlights
Climate-neutral hotel
Services around Sustainability
Certified BIO HOTELS member since July 2011
Organically built building
Environmentally friendly and self-sufficient energy concept
Inspected by ABCERT
8,81 kg CO2e/night
41 tons CO2e/year
Highlights
Nature hotel
Vacation with your dog
Hotel with limited wifi
Electrosmog Reduced hotel
Hotel for allergy sufferers
Fasting leave
Services around Vacation
Free WIFI
Non smoking hotel
Free parking
Summer sports activities such as hiking, cycling, golfing
Winter sports activities such as Skiing, tobogganing, snowshoeing
Highlights
Hotel with sauna
Hotel with yoga
Services around Wellness
Massage offers
Cosmetic treatments
Energetic treatments
Ayurvedic treatments
Swimming pond
Relaxation area
Feel-good garden
Infrared cabin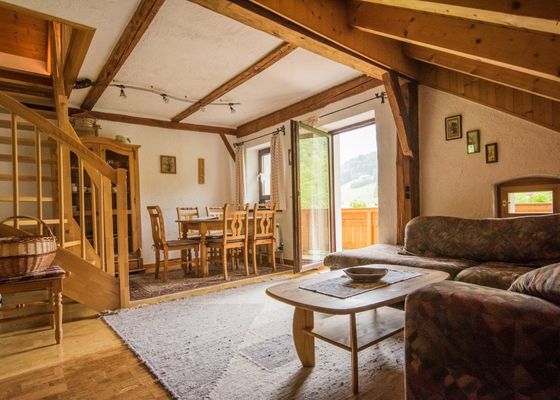 The hygiene concept in our hotel: 
Staff wears masks and gloves where necessary
Disinfectants in rooms and public areas
Distance rules are observed
Limited number of guests in the restaurant and in the wellness areas, etc.
Varying times for breakfast, lunch and dinner
Comprehensive room cleaning by the staff
Guests can indicate that housekeeping is not desired
Flexible cancellation terms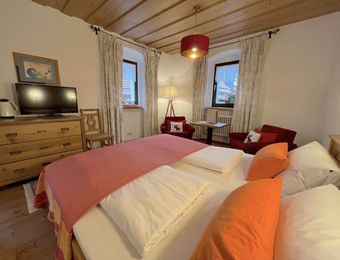 Standard double room
Bookable only with 

package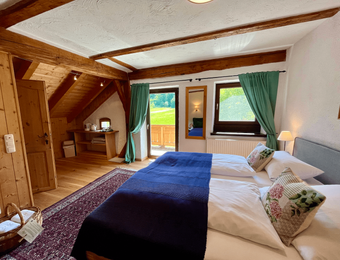 Double room comfort
Bookable only with 

package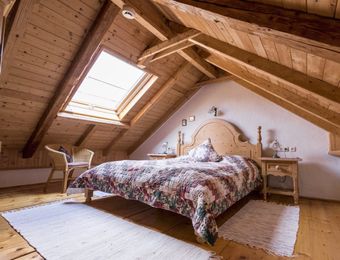 Country house apartment
Bookable only with 

package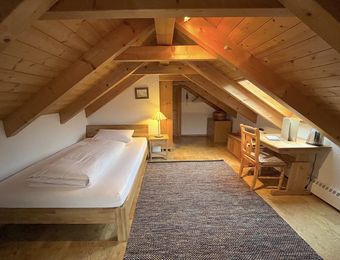 Single room
Bookable only with 

package
Review date 24. May 2022
die Zimmer sind liebevoll eingerichtet
Review date 28. March 2022
Zum 3. Mal dort gewesen. Tolles Personal + Chefs, Tolle Betreuung über die Woche, super leckeres UND gesundes Essen. Man findet zu sich in einer ruhigen und entspannten Atmosphäre und kann wirklich runterfahren. Nur zu empfehlen!
Review date 14. June 2021
Ich hatte eine wunderschöne, entspannte Fastenwoche im BioLandgut Tiefleiten. Das gesamte Personal ist unglaublich freundlich und hilfsbereit und auch bei dem Wochenprogramm ist für jeden etwas dabei. Ich hatte lange nicht mehr eine so erholsame Zeit. Lieben Dank an das gesamte Team!
Review date 09. September 2020
Basenfastenerfahrung sehr gut! Schmackhafte, köstliche Gerichte, erfahrene Leitung und sehr schöne Umgebung. Höchst empfehlenswert!
Review date 03. August 2020
Urlaubsreise mit einer Woche Genussbasenfasten- problemlose und pünktliche Abholung- Ich habe mich von Anfang bis Ende wohlgefühlt. Da hat alles gepasst.
Review date 25. July 2020
Einmalig. Tolles Haus,tolles Team. Erholung pur und einige Aha-Effekte. Ich komme wieder!
Review date 24. July 2020
Der Himmel darf warten, denn hier habe ich ein Paradies gefunden ...<br />Tolle Atmosphäre, schönes Umgebung, geniales Essen, sehr freundliches Team, perfekte Beratung, alles in einem Klasse.<br />Herzlichen Dank und Gruß Torsten
Review date 04. July 2020
Ich kann das Biolandgut Tiefleiten bestens empfehlen. Als Fastenneuling war es für mich in jeder Hinsicht ein nachhaltiges Erlebnis. Vielen Dank an dieser Stelle an das ganze Team. Ihr seid super!!!! Und ich komme gerne wieder.
Review date 29. September 2019
Ich habe hier eine wunderbare Woche erlebt in der ich angekommen, runterkommen und genießen konnte. Trotz dem "fehlenden Essen" beim Heilfasten konnte ich die optischen Highlights des Essens durch die Basenfaster*innen genießen. Ein familiäres und ungezwungenes Miteinander zwischen dem Personal und Gästen. Die eigenen Wünsche werden gehört und erfüllt, alle möglichen Fragen werden geduldig beantwortet und die Leidenschaft und Gutmütigkeit der Familie und der Angestellten ist einfach zu spüren. <br />Ich empfehle mit dem Auto zu kommen, um etwas flexibler zu sein (falls einem mal die Decke auf den Kopf fallen sollte). Ansonsten fahren auch Busse. <br /><br />Die Zeit hat mir sehr gut getan und ich bedanke mich für die wunderbare Zeit!
Review date 18. September 2019
Genau so stelle ich mir (Smoothie)-Fasten vor! Eine wunderschöne Umgebung zum ENTSPANNEN PUR, ein persönlich geführtes, herrlich gelegenes Landgut (inkl. Schwimmteich) mit hervorragend basischer Küche, alles BIO und ökologisch, einfach super! Familie Kohlmünzer steht IMMER mit Rat und Tat zur Seite und Frau Kohlmünzer hat ein wirklich umfagreiches sowie breites Wissen, was ich so noch nicht erlebt habe! HUT AB! Ich bin schon zweimal hier gewesen und werde auf jeden Fall noch einige Male kommen! Vielen Dank unbedingt auch an das wirklich herzliche Team; hier stimmt die Atmosphäre.
Review date 26. August 2019
Es ist viel mehr als eine Woche Heilfasten mit dem obligatorischen Saft und jeder Menge Kräutertee, die man als Gast in Tiefleiten erleben darf. Familie Kohlmünzer macht den ohnehin schon besonderen Ort der Ruhe und Entspannung noch einmal ganz besonders und gibt ihre Erfahrungen und ihr Wissen rund um Fasten, Ernährung und Bewegung an die Teilnehmenden weiter. Man bekommt richtig Lust darauf, das, was man erfährt, auch in den eigenen Alltag mitzunehmen und umzusetzen. Es ist wirklich ganz einfach. Ich kann einen Aufenthalt in Tiefleiten wirklich nur wärmstens empfehlen, übrigens nicht nur für Fastende!
Review date 18. August 2019
Wahrhaft ein Ruhepol in hektischen Zeiten! Das weit abgelegene BioLandgut Tiefleiten eignet sich hervorragend als Ort für eine wohltuende und liebevolle Auszeit, ob zum Heil- oder Basenfasten oder einfach mit basenreicher vegetarischer Ernährung neue Vitalität zu spüren. Die Gerichte aus der Küche von Frau Kohlmünzer sind ein wahres Farb- und Genusskonzert mit frischen naturbelassenen Zutaten aus rein biologischem Anbau und von höchster Vital-Qualität.<br />Wir hatten 1 Woche Basenfasten gebucht und wurden von Familie Kohlmünzer und dem Team hervorragend betreut und fachlich sehr gut durch die "säurefreie" Zeit begleitet. Mit der Unterkunft (hier: Appartment) waren wir zufrieden, auch wenn die Zimmerausstattung etwas in die Jahre gekommen ist.<br />Die Gegend am Fuße des Bayerischen Waldes rund um das Landgut lädt zum Wandern ein. Der hauseigene Natur-Badeteich bietet die richtige Erfrischung nach einem Saunagang.<br />Ein wirklich nahrhaftes und exklusives Rundum-Sorglos-Paket wurde uns in dieser Woche überreicht. Wir waren sehr zufrieden und kommen gerne wieder!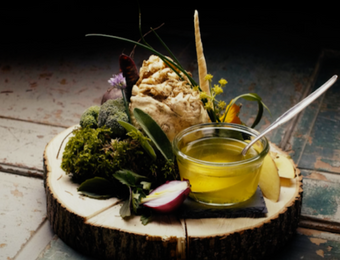 Therapeutic fasting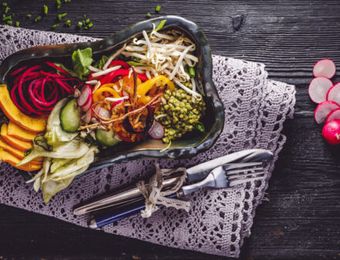 Organic Bases Fasting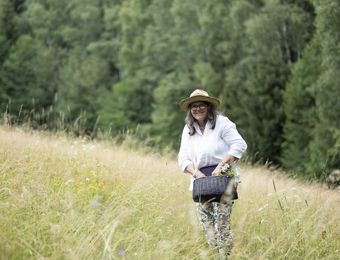 Fasting hike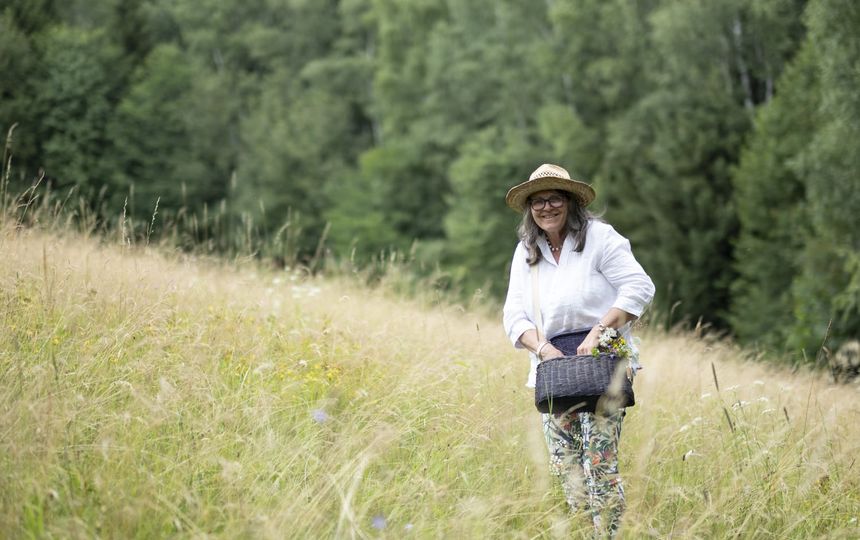 Hosts
Because we love it ... and live it.
 
For the environment and animals, in 2018 we decided to run the organic farm Tiefleiten as a vegetarian-vegan house. The desire to enjoy healthy and natural has the highest priority in our kitchen. Wholesome foods, as nature provides them to us, are always our first choice. We emphasize regional, wholesome cuisine, specializing in a basic diet.
 
Your hosts Hedwig Hemmerlein-Kohlmünzer and Johanna Kohlmünzer are your fasting guides and will take care of you personally and individually. Mrs. Hemmerlein-Kohlmünzer is also a trained nutritionist, herbalist and has a variety of other qualifications. In a personal conversation we will find the right "mix" for your well-being.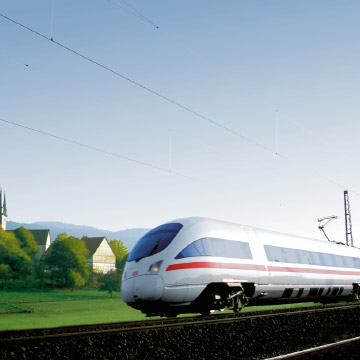 Arriving by train
© Deutsche Bahn AG / Gert Wagner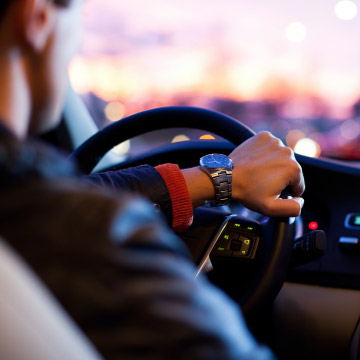 Get here by car