Highlights
Restaurant for hotel guests
100% vegetarian cuisine
Vegan dishes
Allergy-free kitchen
Services around Organic cuisine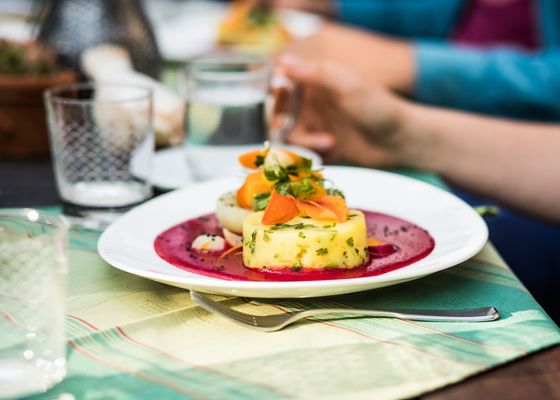 100% certified: 

Smell. Taste. Enjoy.
And it smells ... Hmmmm ... Everywhere you will encounter the scent of rustic wood, dried herbs, fresh bread or organic delights from the kitchen.

Our focus is on alkaline vegan food in the context of a fasting cure. For all organic guests, we create balanced meals to enjoyable dishes - in the proportion of about 70 % alkaline-forming to 30 % acid-forming foods. Whole foods in organic quality, as provided by nature, are without exception our first choice. Freshly prepared, regional and seasonal is our credo. We are attuned to food intolerances. Just let us know before your arrival.
Highlights
Climate-neutral hotel
Services around Sustainability
Certified BIO HOTELS member since July 2011
Organically built building
Environmentally friendly and self-sufficient energy concept
Inspected by ABCERT
8,81 kg CO2e/night
41 tons CO2e/year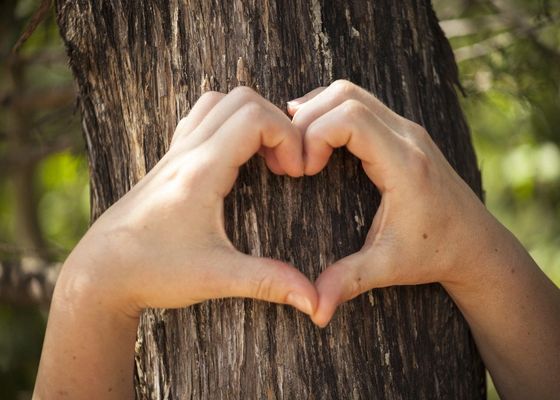 Our contribution to the future:
Our values for the love of nature:
100 % organic vital cuisine from organic farming
own herb and vegetable garden
ECO-rooms for healthy living
Electrosmog reduction in the rooms
Hot water solar panels
Combined heat and power plant with biogas
Photovoltaics on the roofs
100 % certified green electricity from Naturstrom
Economical use of biodegradable cleaning and washing products
In-house mountain spring water flows through the entire house
Own, fully biological sewage treatment plant and waste separation
Support for environmentally friendly travel
Advertising materials are printed climate-neutrally and FSC-certified
Highlights
Nature hotel
Vacation with your dog
Hotel with limited wifi
Electrosmog Reduced hotel
Hotel for allergy sufferers
Fasting leave
Services around Vacation
Free WIFI
Non smoking hotel
Free parking
Summer sports activities such as hiking, cycling, golfing
Winter sports activities such as Skiing, tobogganing, snowshoeing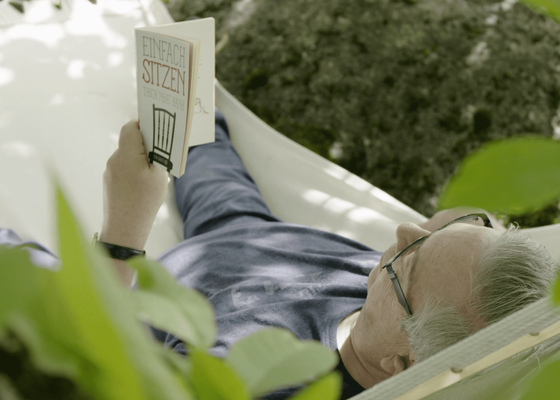 Sustainable hotel experiences: 

New body awareness. Release your strength.

A select programme of high-quality health and wellness offers awaits you at the BIO HOTEL Tiefleiten. Experience conscious fasting as a time-out for your body. You will feel it.

With therapeutic fasting you strengthen your soul and do something good for your body. The same applies to alkaline fasting, where the diet is 100 % alkaline - but guaranteed to be enjoyable. Intensive, individual nutritional advice completes the health care programme.
Highlights
Hotel with sauna
Hotel with yoga
Services around Wellness
Massage offers
Cosmetic treatments
Energetic treatments
Ayurvedic treatments
Swimming pond
Relaxation area
Feel-good garden
Infrared cabin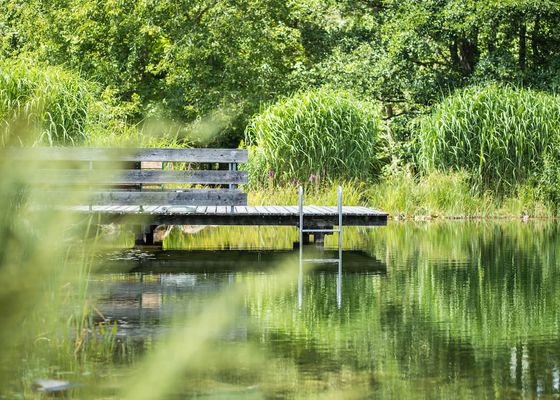 Sustainable wellness experiences:

In accordance to our motto "What I can't eat, doesn't get on my skin", we use only organic oils, supplemented with healing herbs from our own garden as well as exfoliating alkaline salt and certified alkaline natural cosmetics.

Vitalising baths, healthy sweating in the sauna - Finnish or soft - or infrared deep heat strengthen the immune system and are a relaxation for body, soul and spirit. We are happy to offer you health and nutritional advice in connection with fasting. We will find the right concept for everyone!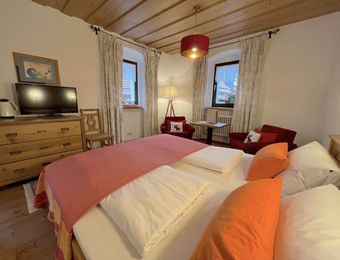 Standard double room
Bookable only with 

package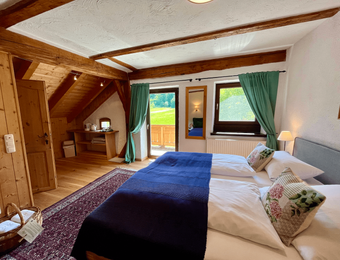 Double room comfort
Bookable only with 

package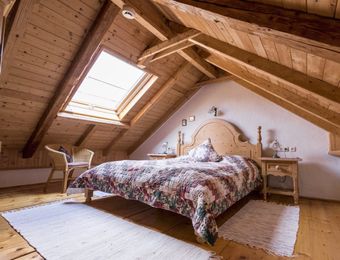 Country house apartment
Bookable only with 

package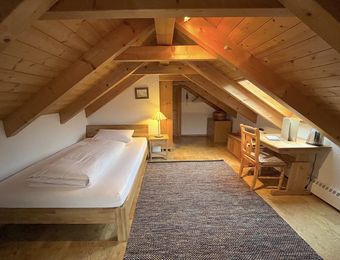 Single room
Bookable only with 

package
Review date 11. May 2023
Ich danke dem gesamten Personal für die hervorragende Betreuung! Herzlich, freundlich und doch professionell!!! Ich komme wieder!!
Review date 29. January 2023
Wir waren für einen Kurzurlaub von Donnerstag bis Sonntag im Tiefleiten. Als wir ankamen hat uns die Chefin persönlich empfangen allerdings eher etwas gelangweilt und unmotiviert. Sie meinte unser Zimmer wäre ganz oben und nach kurzem Überlegen meinte sie, sie kann ja mitkommen. Dann wurde uns das Zimmer gezeigt und der Schlüssel übergeben und das war's. Wir hatten offiziell eine "vegane Auszeit" mit basischer Ernährung gebucht. Es lagen keine Informationen darüber auf dem Zimmer. Somit mussten wir uns alles erfragen. Essenzeiten, Angebote, wo ist die Sauna, was kann man sonst noch machen etc? Fehlanzeige! Auf Nachfrage nach Informationen abends bei der Chefin kam dann der Hammer. Sie meinte nur ihre Gäste wären in der Regel mindestens eine Woche da. OK da wussten wir, dass wir anscheinend keine Gäste sind. Obwohl die vier Tage nun wirklich kein Schnäppchen waren für das was wir bekommen haben. Wir wollen auch kein Schnäppchen und zahlen gerne wenn die Leistungen und vor allem die Freundlichkeit und der Dienstleistungsgedanke rüber kommt. Das war hier leider nicht der Fall. Die 3 Sterne gibt es weil das Essen eine gute Qualität hat. Wir werden so eine Art Auszeit sicher wieder machen aber nicht im Tiefleiten
Review date 28. October 2022
Tiefleiten ist einfach ein zauberhafter Ort, um sich persönlich etwas Gutes zu tun und sich zu regenerieren. Ein Ort der Kraft, ein wundervolles und kompetentes Team und liebe Mitreisende erwarten Euch! Viele der angebotenen Aktivitäten habe ich in meinen Alltag integrieren können und es tut einfach nur gut. Ich bin begeistert und freue mich schon sehr auf den nächsten Aufenthalt!
Review date 24. May 2022
die Zimmer sind liebevoll eingerichtet
Review date 28. March 2022
Zum 3. Mal dort gewesen. Tolles Personal + Chefs, Tolle Betreuung über die Woche, super leckeres UND gesundes Essen. Man findet zu sich in einer ruhigen und entspannten Atmosphäre und kann wirklich runterfahren. Nur zu empfehlen!
Review date 14. June 2021
Ich hatte eine wunderschöne, entspannte Fastenwoche im BioLandgut Tiefleiten. Das gesamte Personal ist unglaublich freundlich und hilfsbereit und auch bei dem Wochenprogramm ist für jeden etwas dabei. Ich hatte lange nicht mehr eine so erholsame Zeit. Lieben Dank an das gesamte Team!
Review date 09. September 2020
Basenfastenerfahrung sehr gut! Schmackhafte, köstliche Gerichte, erfahrene Leitung und sehr schöne Umgebung. Höchst empfehlenswert!
Review date 03. August 2020
Urlaubsreise mit einer Woche Genussbasenfasten- problemlose und pünktliche Abholung- Ich habe mich von Anfang bis Ende wohlgefühlt. Da hat alles gepasst.
Review date 25. July 2020
Einmalig. Tolles Haus,tolles Team. Erholung pur und einige Aha-Effekte. Ich komme wieder!
Review date 24. July 2020
Der Himmel darf warten, denn hier habe ich ein Paradies gefunden ... Tolle Atmosphäre, schönes Umgebung, geniales Essen, sehr freundliches Team, perfekte Beratung, alles in einem Klasse. Herzlichen Dank und Gruß Torsten
Review date 04. July 2020
Ich kann das Biolandgut Tiefleiten bestens empfehlen. Als Fastenneuling war es für mich in jeder Hinsicht ein nachhaltiges Erlebnis. Vielen Dank an dieser Stelle an das ganze Team. Ihr seid super!!!! Und ich komme gerne wieder.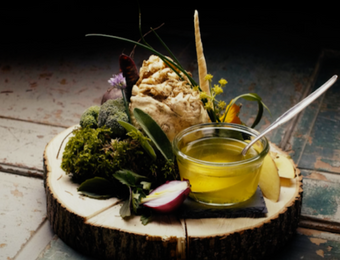 Therapeutic fasting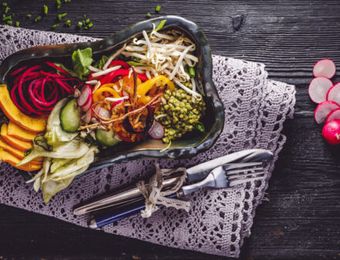 Organic Bases Fasting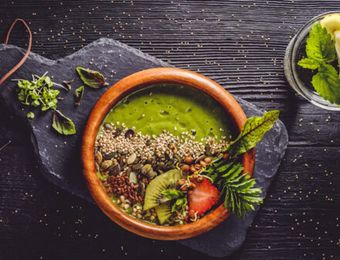 Green Smoothie Detox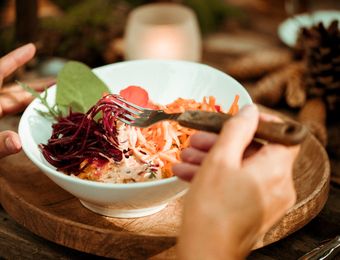 Vegan timeout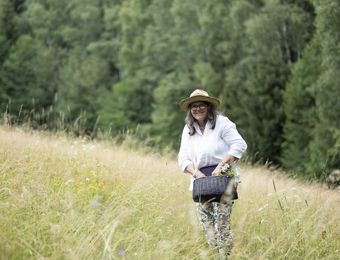 Fasting hike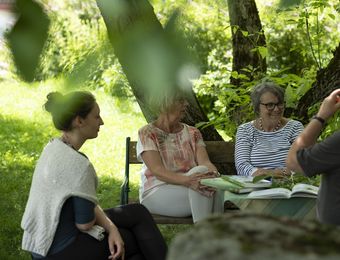 Therapeutic fasting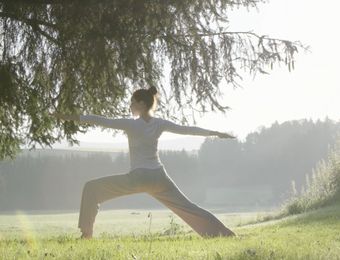 Therapeutic fasting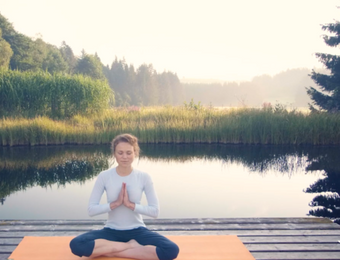 Therapeutic fasting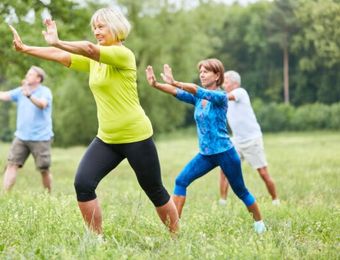 Therapeutic fasting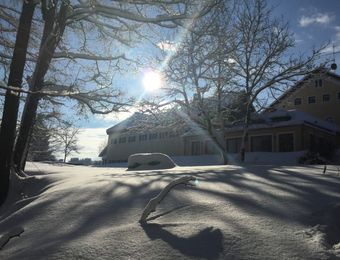 Fasting hike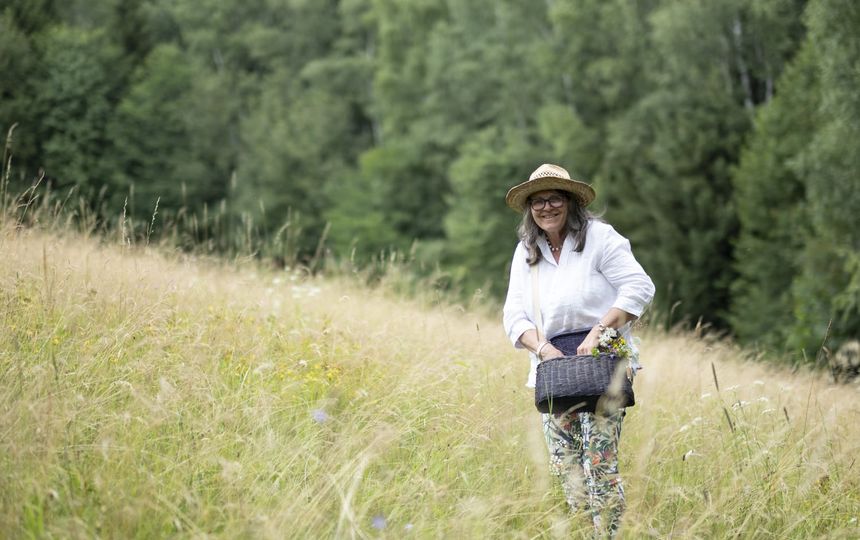 Hosts
Because we love it ... and live it.
 
For the environment and animals, in 2018 we decided to run the organic farm Tiefleiten as a vegetarian-vegan house. The desire to enjoy healthy and natural has the highest priority in our kitchen. Wholesome foods, as nature provides them to us, are always our first choice. We emphasize regional, wholesome cuisine, specializing in a basic diet.
 
Your hosts Hedwig Hemmerlein-Kohlmünzer and Johanna Kohlmünzer are your fasting guides and will take care of you personally and individually. Mrs. Hemmerlein-Kohlmünzer is also a trained nutritionist, herbalist and has a variety of other qualifications. In a personal conversation we will find the right "mix" for your well-being.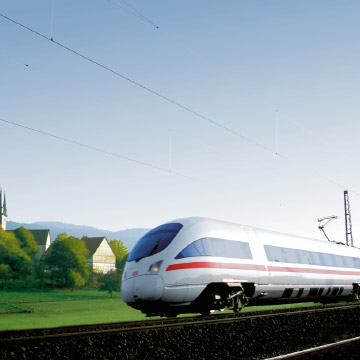 Arriving by train
© Deutsche Bahn AG / Gert Wagner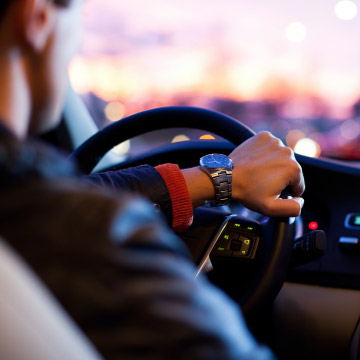 Get here by car