Services around Organic cuisine
Public Restaurant
Vegetarian menu
Vegan dishes
Allergy-free kitchen & intolerances
Award-winning cuisine: Gault Millau awards
Menu selection
Buffet meals
A la carte meals
Vital kitchen
Whole food
Hotel bar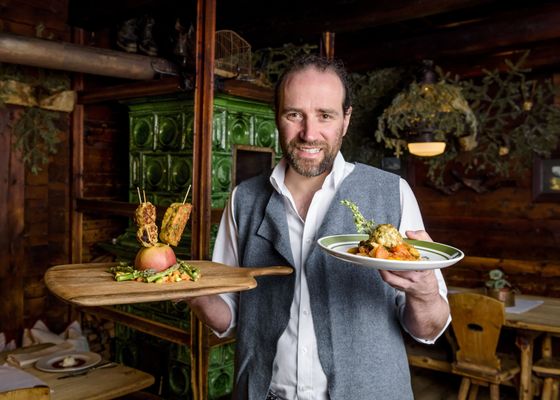 100% certicified: 

The Grafenast convinces withvaried, innovative organic-natural cuisine, traditional hospitality as well as nature and freedom in the organic restaurant.

Our cuisine is predominantly regional, but it always offers internationally inspired surprises. The credo "From the garden to the plate" is very important to us. Our house has been awarded the "Grüne Haube" (Austrian quality mark for vegetarian and vegan cuisine) for over 25 years. Of course we pay attention to intolerances. Vegetarian dishes are a self-evident part of our menu - as well as vegan meals on request.
Services around Sustainability
Hotel with charging station for e-cars
Certified BIO HOTELS member since November 2001
Inspected by Austria Bio Garantie
Climate balanced hotel
5,0 kg CO2e/night
102 tons CO2e/year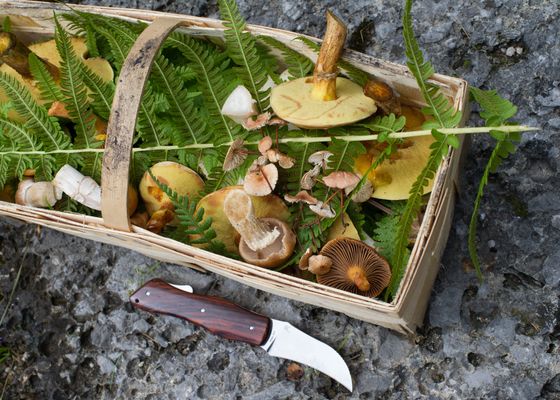 Our contribution to the future: 

Sustainable business management is a core topic for us at Biohotel Grafenast. The founding family Unterlechner has been running the hotel for four generations. Since 2019, the Grafenast is a "Gemeinwohl-Ökonomie balancing company". The Gemeinwohl-Ökonomie is an alternative economic system based on the same values that make human relationships succeed. It focuses on principles beyond the financial balance sheet. The human being is the focus here.
HolidayA retreat in the mountains. An oasis in the middle of the city. A refuge by the sea. As different as these destinations are, they share one similarity: the warmth with which hotel staff interacts with you the guests. Anyone seeking for a warm and relaxed atmosphere is welcome at the BIO HOTELS.You can expect the following:A fine cuisine with no compromises on the quality of food and beverages – BIO HOTELS stand for 100 % organic products and 100 % responsibility. Lots of freetime activities. A healthy indoor climate which allows for well-being and relaxation. Encounters with inspiring individuals.
Free WIFI
Non smoking hotel
Free parking
Pick-up service from train stations included
Hotel for allergy sufferers
Electrosmog Reduced hotel
Fasting leave
Hotel with limited wifi
Vacation with your dog
Nature hotel
Summer sports activities such as hiking, cycling, golfing
Winter sports activities such as Skiing, tobogganing, snowshoeing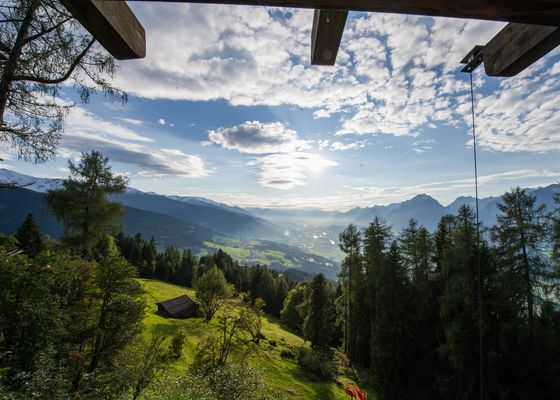 Sustainable hotel experiences:

Varied. Active. Extraordinary. Nature and its immediate beauty combined with space for you and your needs, makes time at Grafenast especially valuable. Pleasure on all levels. Active vacationers also get their money's worth. 400 km of hiking trails and 1,000 km of mountain bike routes await you in the Karwendel Silver Region!

In winter, skiing, tobogganing, winter hiking await you - all from your doorstep. Simply escape the hustle and bustle of everyday life, come to rest and be for yourself - But never have to be alone if you do not want to.
Fun for young and old:


The Grafenast offers a grandiose natural backdrop as well as a beautiful, familiar and unconventional atmosphere.
A great exercise area with a bouldering wall, play area and youth area is available.
In July and August there is a supervised children's program with lots of activities in nature.
In winter, the included children's ski course for four- to twelve-year-old kids will delight you.
From Sunday to Friday there is a 2-hour ski course at the family-friendly Kellerjoch ski area - only 150 m from the Grafenast!
Grafenast opens children's eyes to the wonders of nature.
They make new friends, go on a journey of discovery together and playfully experience the uniqueness of nature.
Wellness:A delicious extensive breakfast.  A walk over meadows and along green lanes. Sweat bathing in the sauna and a jump in the pond. Our BIO HOTELS wellness specialists invite you to take a breath and relax. 100 % certified and natural cosmetic products is a must-have. Furthermore, resource-saving operation is a quintessential providing you with relaxation on a whole new level of environmental certainty.You can expect the following:Hours of bathing joy in luxurious swimming pools and ponds. A great variety of saunas and steam baths. A nice offering of certified natural cosmetics. Fitness, Yoga, and meditation rooms. Massages, energetic treatments, revitalizations, and many other beauty applications. A well trained and qualified staff.
Hotel with swimming pool
Hotel with sauna
Hotel with day spa
Hotel with gym
Hotel with yoga
Ayurvedic treatments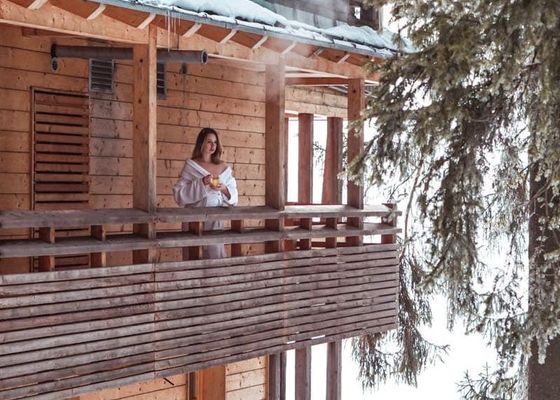 Sustainable wellness experiences:

Relaxation with the best view: One of Grafenaster's strengths is certainly offering you space to relax. And where better to do that than in the cozy loungers of the sauna yurt or in the sauna with a view?

On two floors, circular made of clay and wood, with panoramic windows, the forest yurt sauna gives an incredible feeling of security. Take off the ballast, enjoy the warmth and sip a tea with pleasure. Let yourself be pampered - you deserve it!
Services around Romance
Special offers for couples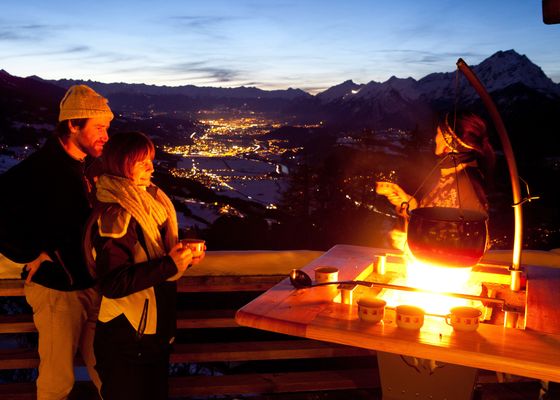 Enjoy romantic ambience:

The Grafenast is the ideal place for those seeking time out together. In an indescribable location, couples experience magical feelings of happiness. A place of energy for honeymooners, marriage proposers or also ideal for celebrations such as weddings, baptisms, birthdays, etc.

Private forest sauna use, fire pit romance, garden house use, forest bathing and many more romantic ideas and experiences await you!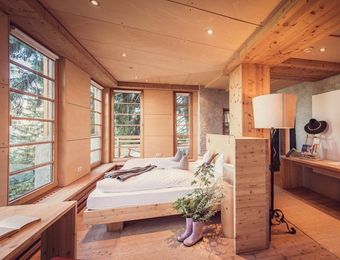 Atelier room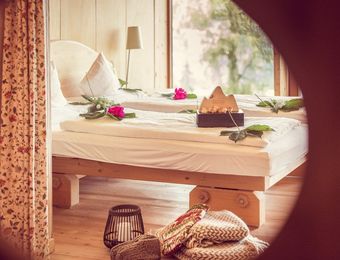 Doublebed room panoramaview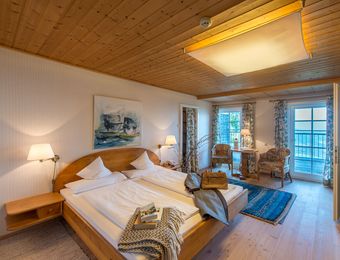 Doublebed room vally view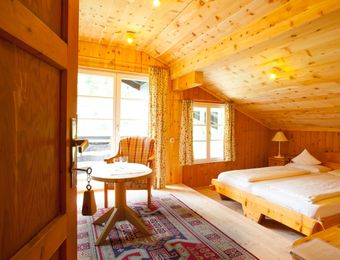 Family room garnde view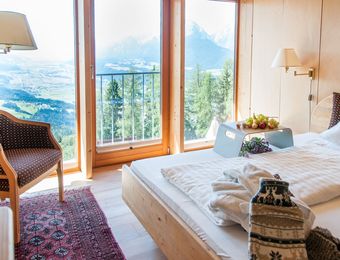 Single room panoramaview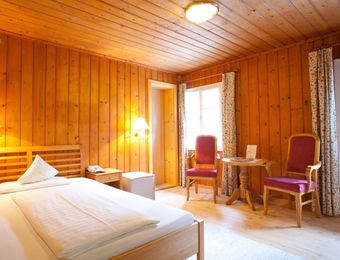 Single room garnde view
Review date 20. October 2023
Traumhafte Lage, aufmerksames Service, sehr gutes Essen, Nachhaltigkeit ein großes Thema
Review date 19. October 2023
Ein Biohotel mit einem fantastischen Blick über das Tiroler Inntal. Perfekt um als Familie mit Kindern einige schöne Tage zu erleben. Besonders die Kinder E-Bikes haben es unseren Kids angetan. Damit machen die Tiroler Berge noch mehr Spaß. Wir kommen gerne wieder.
Review date 19. October 2023
Einzigartige Lage, gewachsenes Haus mit besonderer Atmosphäre, für Wanderer jedes Levels guter Ausgangspunkt.
Review date 13. October 2023
Het Tiny house was fantastisch! Het is met heel veel zorg ingericht (net als het hotel) Het Stond op een mooie beschutte plek in de tuin met rondom talloze bijzondere zit plekjes. Staat op een plek met veel privacy maar toch dicht bij het Hotel. In het hotel konden wij alle faciliteiten gebruiken die andere gasten ook kunnen gebruiken zoals de fantastische Spa, de bibliotheek, de thee ruimte, het terras met adembenemend uitzicht. Personeel is zeer vriendelijk en behulpzaam. De eigenaars zijn mensen met hun hart op de goede plek. Deze plek wordt met Zoveel zorg, aandacht en liefde gerund dat het ontroerend is.
Review date 08. October 2023
Ich fühle mich nach nur 5 Übernachtungen so entspannt wie nie zuvor, der Ausblick, die Ruhe, das Essen einfach wunderbar (am liebsten hätte ich den Koch gekidnappt) unglaublich gut. Der Malkurs hat viel Spaß gemacht. Vielen Dank für die schöne Zeit.
Review date 26. September 2023
Sehr schöne Lage, nur sehr aufwendige Anreise. Service und Speisen sind von ausgezeichneter Qualitä
Review date 25. September 2023
Als wir nachmittags ankamen, wurden wir freundlich an der Rezeption begrüßt - uns das Hotel mit Einrichtungen erklärt und gezeigt - und anschließend in unser Zimmer geführt. Der Ausblick von der sehr großen Terrasse dieses Zimmers ein Traum - man überblickt das Inntal bis Innsbruck. Das Zimmer selbst alt - aber im Grunde sauber - natürlich ein wenig abgewohnt - aber nicht unansehnlich. Wir setzten uns mit auf die Restaurantterrasse und wurden rasch bedient. Das Abendessen ist, der Hotelidee entsprechend eher vegetarisch ausgelegt, was aber für uns "Flexitarier" nicht störend empfunden wurde - im Gegenteil, wir konnte zum Teil Speisen konsumieren, die wir so vorher nicht kannten. Der Wellnessbereich ist klein, aber gut ausgestattet und teils gemütlich - für mehr als 6 - 8 Personen aber nicht geeignet! Das Personal der Küche, der Rezeption, der Zimmerreinigung, des Restaurants und der Chef persönlich nicht überschwänglich oder übertrieben freundlich aber sehr nett - leider muss ich mich einigen vorangehenden Bewertungen anschließen - die Chefin des Hauses sollte eher im Hintergrund agieren!!!
Review date 18. September 2023
Das Hotel liegt am Ende der Straße, hoch über dem Inntal, wird von der Familie Unterlechner in der 4. Generation geführt und ist mit ca. 20 Zimmern gemütlich und großzügig zugleich.
Review date 13. September 2023
The reception staff was excellent and very personable.
Review date 07. September 2023
Sehr schönes, besonderes Haus mit interessanter Geschichte, liebevoll eingerichtet. Top Lage / Panorama. Für die Größe des Hotels toller Wellnessbereich. Leider scheint der Begriff Gastfreundschaft offensichtlich ein Fremdwort für einige Mitarbeiter zu sein. Hierzu gehören insbesondere der während unseres Aufenthalts Dienst habende Kellner sowie die Hotelchefin, welche beide mit ihrer unfreundlichen Art dazu beigetragen haben dass wir uns nie wirklich willkommen gefühlt haben. Was den Umgang der "Gastgeberin" mit den Gästen betrifft kann ich die negativen Kommentare (siehe andere Bewertungen) leider nur bestätigen. So etwas habe ich noch nicht erlebt. Wirklich schade für das Haus, die Gäste, sowie diejenigen Mitarbeiter denen das Wohlbefinden der Gäste wirklich am Herzen liegt. Die gibt es zum Glück auch. So schön das Hotel an sich auch sein mag, aufgrund der negativen Stimmung würde ich es nicht weiter empfehlen.
Review date 25. August 2023
-Les installations (sauna avec vue dans les arbres, hammam, piscine, salles de repos, coin jeux pour les enfants), -le confort et le calme de la chambre, la grandeur et la vue de la terrasse, -la beauté du bâtiment et de sa décoration intérieure, -la qualité et diversité des plats servis. Ils font de très bons cocktails. -C'est idéale pour les familles avec enfants qui veulent se poser une semaine sans rien avoir à faire.
Review date 22. August 2023
Bewertung für ein Abendessen (keine Übernachtung im Hotel) Dieses Restaurant hält, was es verspricht. Und für mich wurden alle Erwartungen, die durch die Versprechen auf der Website entstanden sind, erfüllt. Es hat sich wirklich wie ein Ankommen angefühlt durch die Ruhe und angenehme Lage mit Bäumen und großem Grundstück mit interessanten verwinkelten Plätzen. Tolle Aussicht, die Terrasse ein Traum, schöne, alte Holzstube, großes Schwimmbad. Auch die Seife auf der Toilette ist mir positiv aufgefallen, aus Österreich und angenehmer Duft. Sowie im Garten gibt es auch im Eingangsbereich überall kleine, spannende Details. Für mich sehr stilvoll und liebevoll eingerichtet.
Review date 22. August 2023
Die Lage ist aussergewöhlich gut, super Gegend / super Aussicht.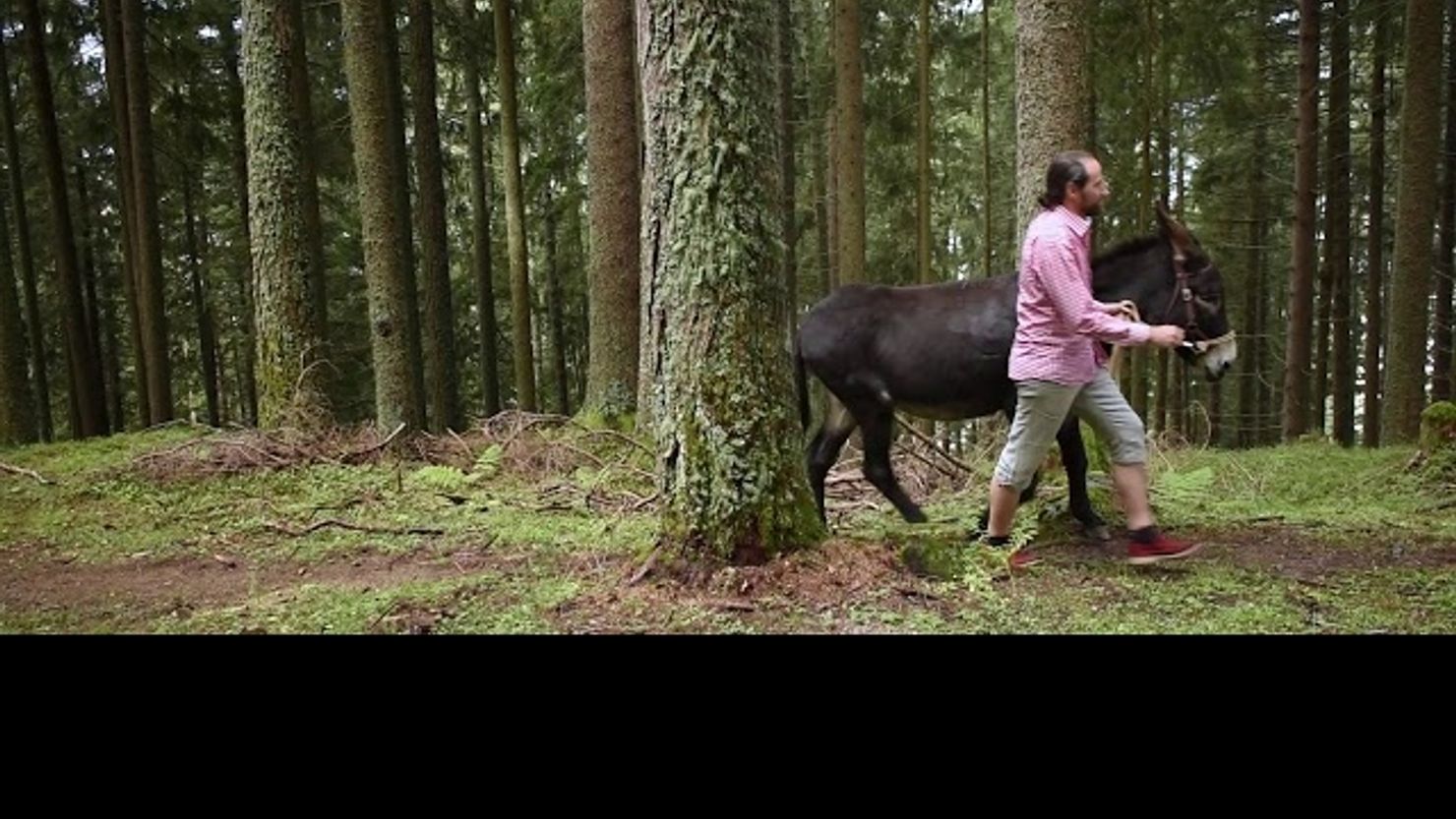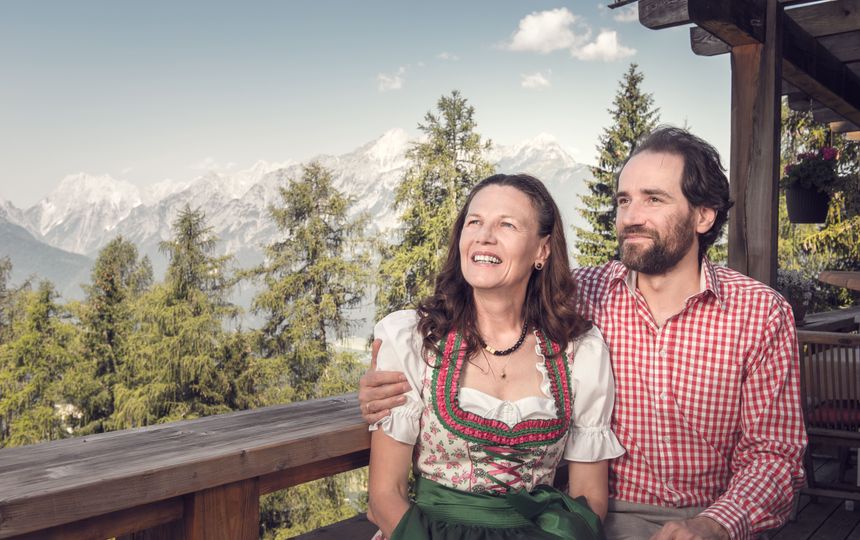 Hosts
The fourth generation with Waltraud and Peter Unterlechner now manages the fate of the total work of art Grafenast. Its combination of valuable substance and contemporary comfort convinces.
 
Pioneering spirit because the Grafenast is a grown family business. The founder, Toni Unterlechner, created as an alpinist and pioneer already in 1907 the foundation. The orientation as an organic hotel, introduced in the mid-80s by Marianne and Hansjörg Unterlechner (as the third generation), also proved this unbroken pioneering spirit.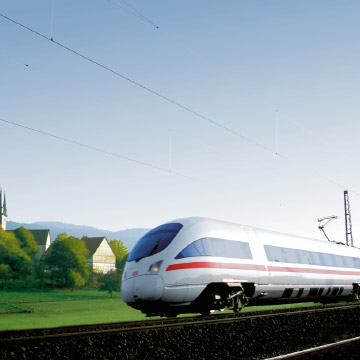 Arriving by train
© Deutsche Bahn AG / Gert Wagner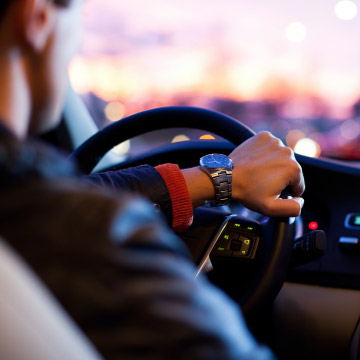 Get here by car