Highlights
Public Restaurant
Vegetarian menu
Vegan dishes
Allergy-free kitchen
Services around Organic cuisine
Award-winning cuisine
A la carte meals
Highlights
Climate-neutral hotel
Services around Sustainability
Certified BIO HOTELS member since June 2004
Organically built building
Public interest company
Inspected by ABCERT
37,8 kg Co2-equivalents/night
176,6 tons Co2-equivalents/year
Highlights
Nature hotel
Vacation with your dog
Hotel with sauna
Hotel for allergy sufferers
Services around Vacation
Free WIFI
Non smoking hotel
Free parking
Pick-up service from train stations included
Summer sports activities such as hiking, cycling, golfing
Winter sports activities such as Skiing, tobogganing, snowshoeing
Services around Green Meetings
Meeting room with daylight
Conference equipment
Modern conference technology
Sustainable & recyclable conference materials
Network technology
Break area
Catering / brain food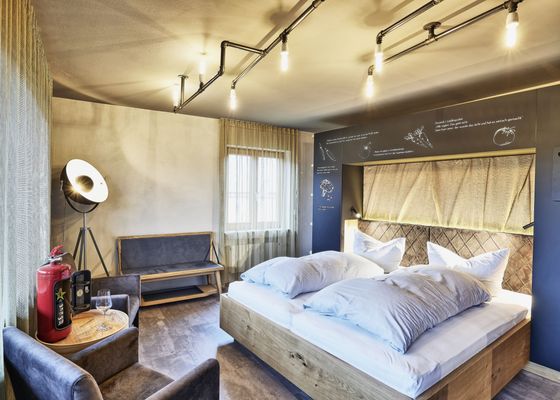 The hygiene concept in our hotel: 
Trained staff who is familiar with safety guidelines of local authorities
Staff wears masks and gloves where necessary
Disinfectants in rooms and public areas
Distance rules are observed
Self-service buffet (gloves available for guests)
Visits to restaurants by prior arrangement only
Limited number of guests in the restaurant and in the wellness areas, etc.
Comprehensive room cleaning by the staff
Room Service
Flexible cancellation terms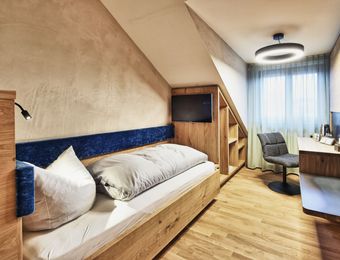 Single room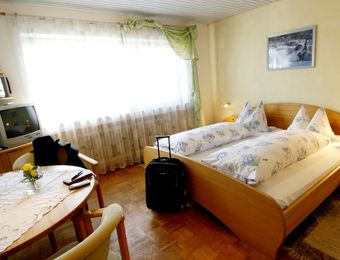 Standard room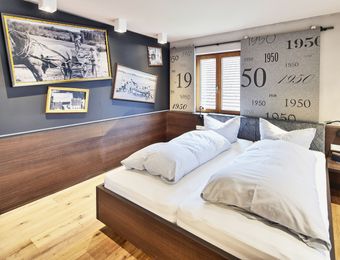 Junior suite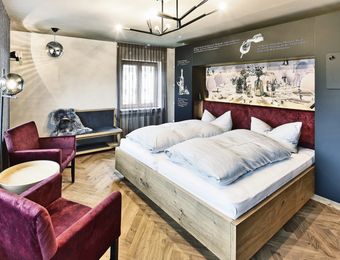 Themed room
Review date 08. October 2021
Nach zwei Jahren Pause fuhr ich gezielt hin, um mich kulinarisch verwöhnen zu lassen. Die Küche ist unverändert für jede Überraschung gut. Die Mahlzeiten werden sorgfältig und mit Liebe gefertigt, kommen wohlschmeckend und angenehm temperiert auf den Tisch. Der Service ist bodenständig und deskret zugleich. Die Rose ist stets einen Besuch wert. Ich komme gerne wieder.
Review date 28. September 2021
Durchgängig wird hier auf Bio geachtet. Sehr freundliche Gastgeber.
Review date 27. September 2021
Sehr gutes Konzept. Aufmerksame und nette Gastgeber. Service durch Mitarbeiter war leider nicht ganz passend. Hauptgericht wurde ohne Beilagen serviert. Nach einigen Minuten durch Gastgeber festgestellt und korrigiert. Essen war gut und liebevoll angerichtet.
Review date 19. September 2021
Sehr leckeres Essen, aber vor allem exzellenter Service vom Chef und Spitzenkoch Simon Tress selbst. Ein herzliches Dankeschön vom heutigen sehr lustigen Tisch 20.
Review date 14. September 2021
Wir waren spontan hier und sind begeistert gewesen. Empfang von super freundlichen Personal. Die Speisekarte ist saisonal, was ich sehr positiv bei einem Bio-Konzept finde. Das Essen war sehr lecker und entgegen unserer Erwartung auch reichlich. Ich habe leider keinen Nachtisch mehr geschafft. Ich hoffe das nächste Mal. Komme auf jeden Fall sehr gerne wieder vorbei. Ich würde eine Reservierung empfehlen, denn wir hatten Glück, dass an einem sonnigen Tag alle draußen reserviert hatten, sodass sich noch ein Platz drinnen finden ließ.
Review date 11. September 2021
Very good service!!<br />Nice ambient<br />Could still be improved with the elimination of flies (inside seating), I understand that itis difficult with the senarby farming and everything, but it is defintely achievable;)<br />Reasonable price for europe<br /><br />I suggest you get the lamb for main dish<br />It was the best out of all three main meat dishes they had to offer at this time<br /><br />The complimentary bread with "farmer's bread" was sooo gooood. If you are lucky, you might get to try this one.
Review date 08. September 2021
Schönes Ambiente, sehr leckeres veganes Essen, super Service. Wir kommen auf jeden Fall wieder.
Review date 06. September 2021
Very clean room and friendly staff. Restaurant is Michelin 2021.
Review date 28. August 2021
Essen sehr gut, aber leider ziemlich lange Wartezeiten auf den Service.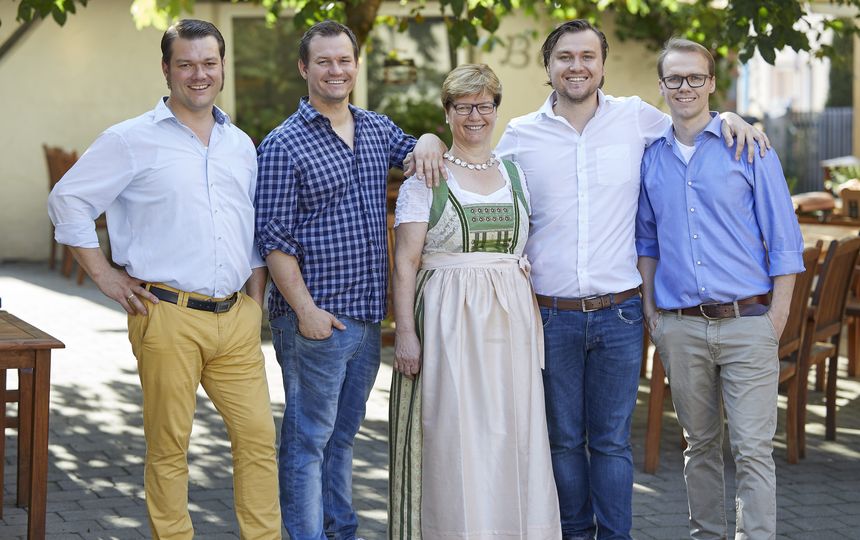 Hosts
Acting and living in harmony with our fellow human beings and nature is our top priority. We are not perfect, but we work consistently and passionated every day to operate in an even more sustainable and climate-friendly way. For this purpose, we have developed our own ROSE principle. Basically, we stand for 100% organic and 100% sustainability.
 
The slogan of the Tress family is: Together for human and nature.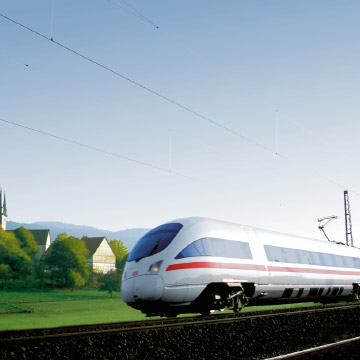 Arriving by train
© Deutsche Bahn AG / Gert Wagner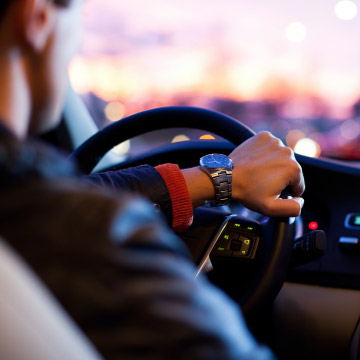 Get here by car