Highlights
Public Restaurant
Vegetarian menu
Vegan dishes
Allergy-free kitchen
Services around Organic cuisine
Award-winning cuisine
A la carte meals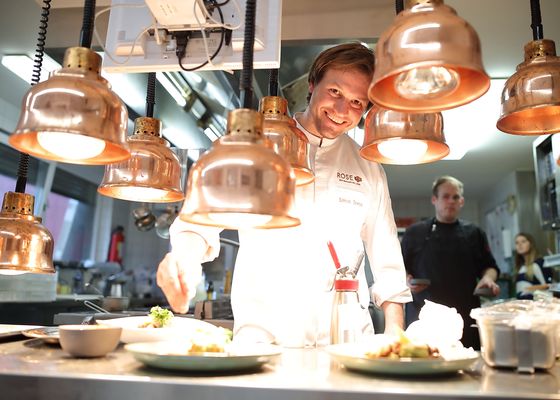 100% certified: 

Organic Restaurant Rose:
In addition to creative meat dishes made from the best regional organic quality, innovative vegetarian and vegan cuisine is our strength.

Organic Fine Dining Restaurant 1950:
The world's first CO2 menu! For each dish, the guest is informed of all the ingredients - from the main ingredient to the salt - as well as their origin, including information on CO2 emissions and how many kilometres they have travelled from the producer to the restaurant.
Services around Sustainability
Certified BIO HOTELS member since June 2004
Organically built building
Public interest company
Inspected by ABCERT
23,8 kg CO2e/night
79 tons CO2e/year
Our contribution to the future:

Our Rose Principle is our daily thread of action in all our business activities. Basically, we stand for 100% organic and sustainability.

Furthermore, we have four organic restaurants where sustainability is a top priority. One of them is our new organic fine dining restaurant 1950, where we offer the world's first CO2 menu.

In addition to our restaurants, we also produce sustainable organic convenience products for the retail trade.

Of course, we also focus on sustainability when it comes to cleaning and only use organic cleaning products that are gentle on the environment. We obtain the hotel's energy through eco-electricity.
Highlights
Nature hotel
Vacation with your dog
Hotel with sauna
Hotel for allergy sufferers
Services around Vacation
Free WIFI
Non smoking hotel
Free parking
Pick-up service from train stations included
Summer sports activities such as hiking, cycling, golfing
Winter sports activities such as Skiing, tobogganing, snowshoeing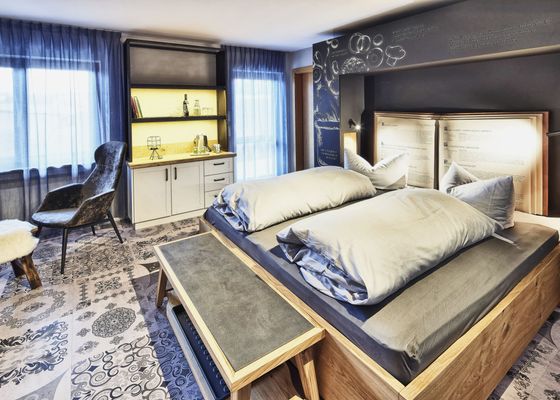 Sustainable hotel experiences:

Spend an unforgettable holiday at the Bio-Hotel ROSE. You can experience a lot with us in the Swabian Alb. One highlight is a visit to our Wimsen cave. It is the only water cave in Germany that can be entered by boat and is an unforgettable experience for young and old.
Services around Green Meetings
Meeting room with daylight
Conference equipment
Modern conference technology
Sustainable & recyclable conference materials
Network technology
Break area
Catering / brain food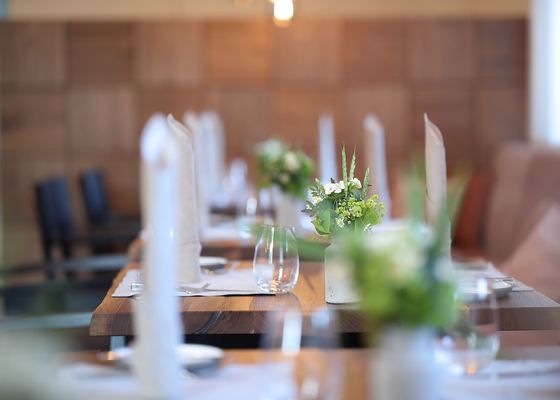 Make your events green:

The ROSE is your reliable partner for business events such as conferences, workshops, incentives, seminars, presentations, anniversaries or company celebrations in the Swabian Alb, close to Stuttgart, Ulm and the Lake Constance region.

All conference rooms are bright and friendly and are equipped according to the occasion. The "all-round carefree package" for your conference, training or workshop also includes the necessary technology such as screens, beamers, pinboards and flipcharts. The best organic cuisine and a varied supporting programme spread good humour and bring your team into balance.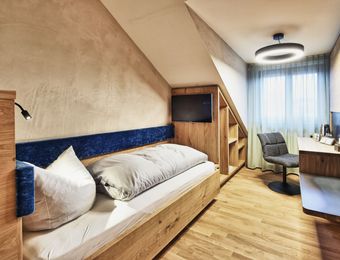 Single room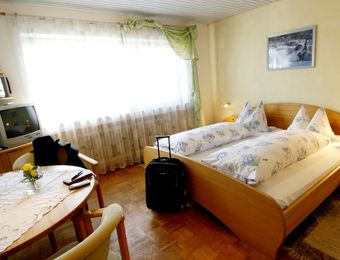 Standard room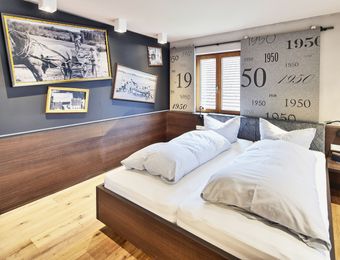 Junior suite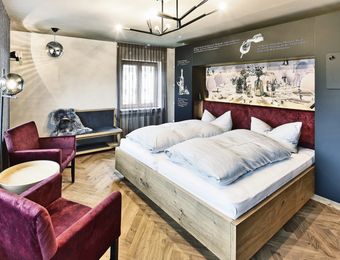 Themed room
Review date 03. March 2023
Hervorragendes Bio zertifiziertes Essen! Ganz cooles Konzept der Speisekarte. Vorher noch nie so gesehen. Alles sehr nachhaltig. Neu renoviert, schick, jung, innovativ. Service mega freundlich und nicht zu aufdringlich. Wir kommen wieder!
Review date 18. February 2023
Zimmer im Haupthaus gut ausgestattet. Neue Dusche.. Fenster sind nicht sehr schallisoliert. Matratzen und Kissen gut. Essen sehr gut. Service sehr freundlich.
Review date 27. December 2022
Wir waren das 2. Mal zum Probeessen da. Es war super lecker! Wir haben uns für ein veganes Menü für unsere Hochzeit entschieden. Leider gab es ein kleines Missverständnis. Wir hätten vorher noch einmal klar sagen sollen, wer vegan isst und wer vegetarisch (waren zu 4. vor Ort). So kams leider, dass wir 2 veganerinnen nicht vegan gegessen haben. Das war etwas ärgerlich, weil ich an einer starken Lactose Intoleranz leide und danach Probleme hatte. Irgendwie dachten wir, dass alles vegan ist. Auf Nachfrage konnten wir dann aber sogar noch mehr vegane Sachen probieren, die die Küche uns schnell gezaubert hat. War einfach ein Kommunikationsproblem und nicht schlimm, deswegen definitiv 5 Sterne :)
Review date 10. December 2022
Besser geht's nicht. Phantastisches Essen, tolle Idee mit der Beilage.
Review date 07. December 2022
Ein absolut gelungener Abend mit einem extrem leckeren und schön servierten Essen. Wenn man sich bei allem immer vor Augen führt, dass die Lebensmittel im Umkreis von 25 Km kommen, dann finde ich es wahnsinnig interessant, was eigentlich möglich ist. Man kann über die Preise geteilte Meinung sein oder sich bewusst machen, was eigentlich Lebensmittel und ihre Verarbeitung kosten. Wie gesagt, nicht günstig aber irgendwo die Kosten für eine nachhaltige und lokale Lebensmittelverarbeitung. Fühlten uns sehr wohl und super freundlich bedient. War sicher nicht das letzte mal, dass wir uns auf den Weg auf die Alb zum Essen machen.
Review date 03. December 2022
Das Essen war hervorragend, aber man muss Stammgast sein, um hier ordentlich bedient zu werden. Zunächst stand ich pünktlich zum reservierten Termin ganze 6 Minuten am Empfang, bis eine Servicekraft den Gastraum betrat. Diese begrüßte jedoch zuerst ein in dem Moment den Raum betretendes Paar, das offensichtlich bekannt war und auch vor uns seine Bestellungen aufgeben durfte. Wir wurden eigentlich den ganzen Abend ignoriert, mussten auf alles solange warten, bis jeder andere Gast im Raum bedient worden war und mussten auch unseren Wunsch zu bezahlen mehrfach äußern. Sehr schade !
Review date 25. November 2022
wir hatten am geburtstag meiner mama einen wunderschönen abend mit besonders leckerem essen. als vegetarier und veganer bekommt man sehr viel geboten, ein hohes lob für das essen. ebenfalls einer der besten und persönlichsten services, die wir je hatten
Review date 23. November 2022
Das Essen war sehr lecker und besonders, aussergewöhnliche Gerichte - Frühstück reichlich und lecker, sehr angenehme Atmosphäre&Ambiente, sehr freundliches Personal, gute Lage für Ausflüge und Wandern etc., alles sauber, bequeme Betten, rundum zum wohlfühlen!
Review date 29. October 2022
Das Personal war zunächst sehr freundlich und das Ambiente ist toll. Das Essen war an sich lecker, aber überhaupt nichts Besonderes und dem Preis absolut nicht angemessen - Bio Qualität hin oder her. Da habe ich in viel günstigeren Restaurants schon deutlich besser gegessen. Ich finde es schade, so eine Rezension geben zu müssen, weil ich das Konzept toll finde. Trotzdem ist hier entweder geschmacklich noch deutlich Luft nach oben oder der Preis müsste deutlich niedriger sein.
Review date 17. October 2022
geschmacklich sehr gutes, jedoch nicht günstiges Essen. Perfekt zubereitet und angenehm sättigend. Ein Probessen ist es allemal wert. Wir kommen gerne wieder. Das Personal schafft eine sympathisch, angenehme Atmosphäre.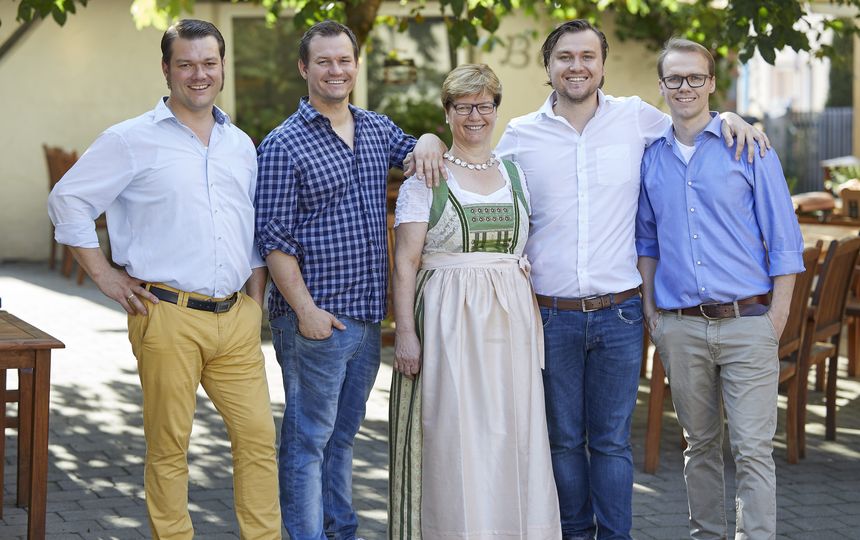 Hosts
Acting and living in harmony with our fellow human beings and nature is our top priority. We are not perfect, but we work consistently and passionated every day to operate in an even more sustainable and climate-friendly way. For this purpose, we have developed our own ROSE principle. Basically, we stand for 100% organic and 100% sustainability.
 
The slogan of the Tress family is: Together for human and nature.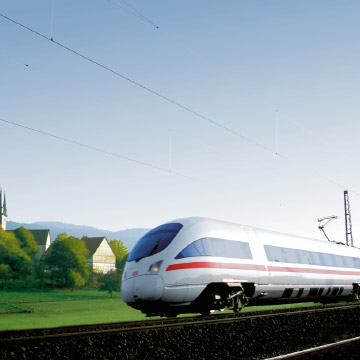 Arriving by train
© Deutsche Bahn AG / Gert Wagner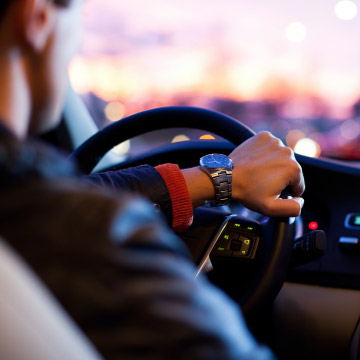 Get here by car