Highlights
Public Restaurant
Vegetarian menu
Vegan dishes
Allergy-free kitchen
Services around Organic cuisine
Award-winning cuisine
Vital kitchen
Whole food
Diet kitchen
Ayurvedic cuisine
Buffet meals
Menu selection
A la carte meals
Hotel bar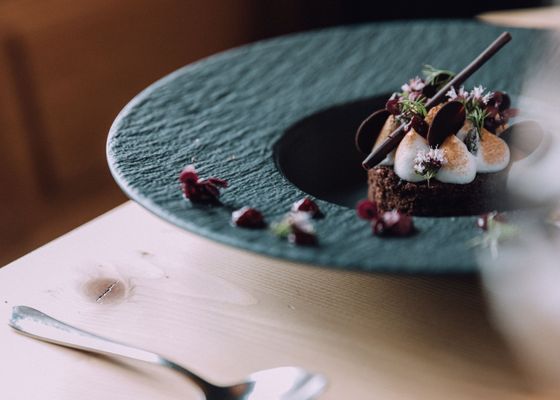 100 % certified:

"If excellent organic products had the choice, then they would become a delight menu at the Naturhotel Chesa Valisa", Magdalena Kessler, host with passion.Convenience products and microwaves are not part of the game. And those who have allergies and food intolerances are not confronted with uncomprehending looks at the Chesa Valisa. The chef, Bernhard Schneider, personally takes care of putting together an appropriate menu for special requests. The salad and starter buffet is exceptionally varied and lavish - some of it also from our own permaculture garden at lunchtime and in the evening.
Included for you:
Rich breakfast buffet
Lunchtime: large raw vegetable and salad buffet as well as soup of the day
Evening: 5-course gourmet menu
Highlights
Hotel with charging station for e-cars
Services around Sustainability
Certified BIO HOTELS member since June 2007
Organically built building
Environmentally friendly and self-sufficient energy concept
Climate balanced hotel
Inspected by Austria Bio Garantie
2,6 kg CO2e/night
257,7 tons CO2e/year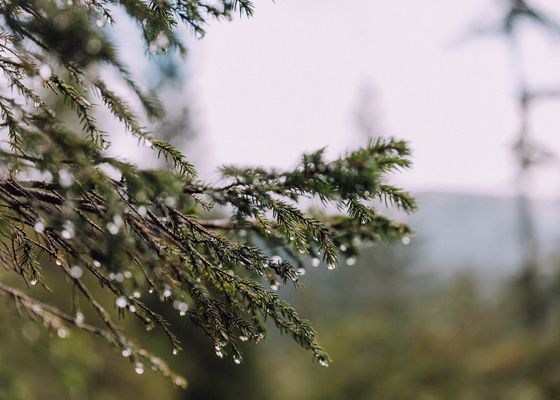 Our contribution to the future:

Hot water comes from our own photovoltaic systems, heating is provided by the Kleinwalsertal district heating plant. Guests enjoy our own spring water and our unique Vorarlberg wooden architecture with naturally weathered silver fir. Tamped loam walls ensure an optimal living climate in the rooms.
Highlights
Nature hotel
Vacation with your dog
Hotel with limited wifi
Hotel for allergy sufferers
Electrosmog Reduced hotel
Services around Vacation
Elevator
Free WIFI
Non smoking hotel
Free parking
Summer sports activities such as hiking, cycling, golfing
Winter sports activities such as Skiing, tobogganing, snowshoeing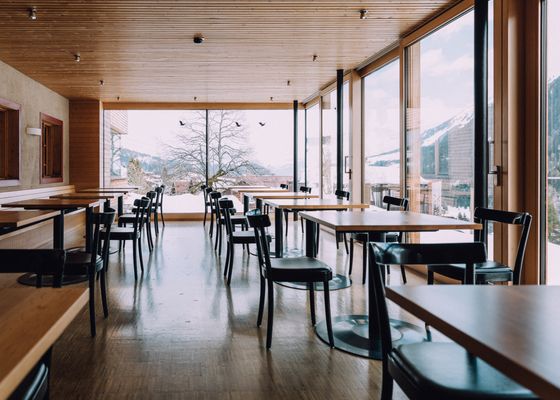 Sustainable hotel experiences:

We need both: tension and relaxation. Thus, the Naturhotel Chesa Valisa offers the balance with a varied activity programme. Daily 2 x yoga, Qi-Gong courses, herbal workshops, permaculture tours through the garden, guided hikes with the mountain school, live music and much more inspire our guests.
Highlights
Hotel with swimming pool
Hotel with sauna
Hotel with yoga
Services around Wellness
Massage offers
Cosmetic treatments
Energetic treatments
Ayurvedic treatments
Steam bath
Outdoor pool
Relaxation area
Infrared cabin
Feel-good garden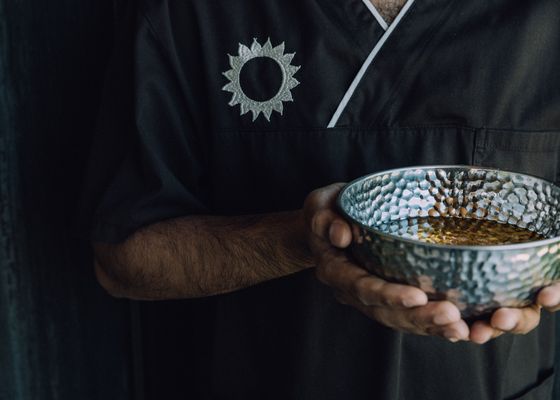 Sustainable wellness experiences:

2,000 m² AlpinSPA and 20,000 m² of open space - the cosy atmosphere can be felt in every corner of the Chesa Valisa. Enjoy the view of the mountain ranges shrouded in sunset in the outdoor pool, which is heated all year round and filled with our own spring water.
Afterwards, there is also a view in the sauna, which is not called "panorama sauna" for no reason. A brine steam bath, indoor and outdoor Kneipp pools and infrared cabins round off the wide range of facilities.

In addition to the wide range of massages, the hotel's own AlpinSPA focuses on Ayurvedic treatments. Facial treatments are carried out with the vegan cosmetics brand Pharmos Natur with fresh aloe vera leaves. No two treatments are the same. Because at Chesa Valisa it is all about recognising and pampering each individual guest with their individual needs.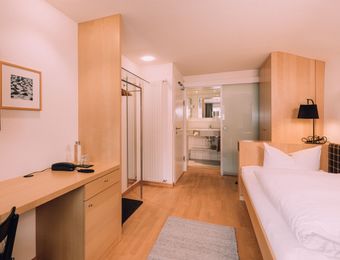 Small & Cosy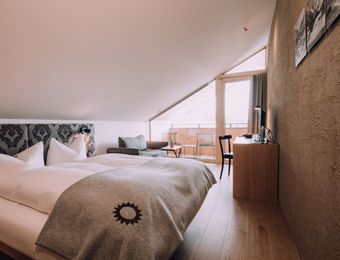 Double Room Standard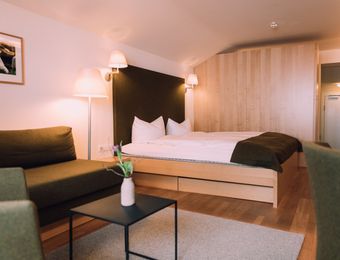 Double Room Standard Plus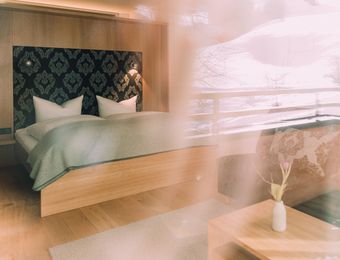 Double Room Comfort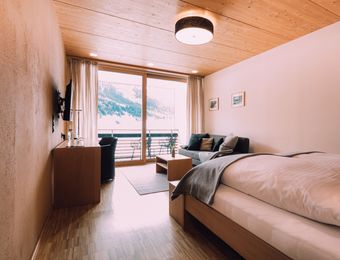 Double Room Superior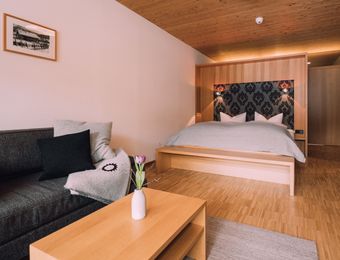 Junior Suite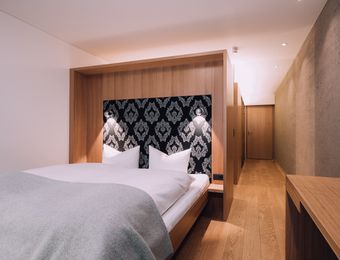 Suite
Family Room Standard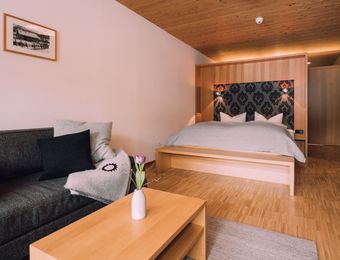 Family Room Comfort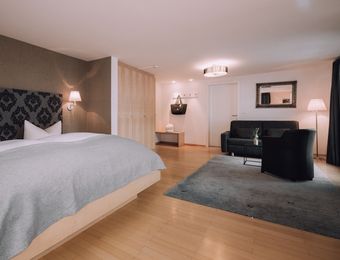 Family Room Superior
Overall rating
1269 rating
Review date 28. September 2023
Wunderschön ruhiges Hotel in bester Lage umgeben von imposanten Bergen. Schöne Zimmer, toller Spabereich mit grosszügigen Ruheräumen und sehr zuvorkommendes Personal. Die Wellness-Anwendungen und Yoga-Lektionen sind ebenfalls sehr empfehlenswert. Besonders hervorzuheben ist das fantastische Essen – das Abendmenü war immer ein Traum. Auch als jüngeres Paar haben wir uns sehr wohl, herzlich willkommen und ernstgenommen gefühlt. Wir werden ganz bestimmt wieder kommen. PS: Ganz viel Liebe für Fabian vom Restaurant-Personal. Absoluter Ehrenmann. :)
Review date 27. September 2023
Wie schon bei vielen Besuchen zuvor haben wir uns wieder sehr wohl gefühlt im Naturhotel. Schönes Zimmer, morgens um 7.00 schwimmen im Außenpool (ohne Chlor!!!), wunderbares Essen (immer weniger Fleisch - das gefällt uns persönlich sehr gut!). Sehr freundliches Personal. Busse und Bergbahnen inkl. mit der Walsercard - d.h. das Auto haben wir tatsächlich nicht bewegt während der Zeit. Wir kommen sicher wieder!
Review date 26. September 2023
Umgeben von Bergen liegt dieses entzückende Hotel.Aussergewöhnlich die unglaubliche Freundlichkeit aller Mitarbeiter.Besonders hervorheben muss man natürlich die Hotelleitung die dir jeden Wunsch förmlich von den Augen abliest.Also Leute.ihr wisst wo euer nächster Urlaub hingehen sollte.
Review date 26. September 2023
Wundervolle Lage mitten in den Bergen. Toller Ausblick, schöne Natur und eine herzliches Inhaber geführtes Hotel. Der Wellness Innen- und außen-Bereich sind schön gestaltet. Das Hotel ist ein toller mix aus modernem und traditionellem Stil. Man fühlt sich direkt wohl. Das Essen ist hochwertig, sehr lecker und es wird stark auf Nachhaltigkeit geachtet. Wir hatten einen tollen Aufenthalt und die Betreuung durch das Personal war wunderbar.
Review date 23. September 2023
Idyllisch gelegenes Natur-Wellnesshotel mit vielfältigen Angeboten an Behandlungen, tollen und sehr hygienischem SPA Bereich und enorm hilfsbereiten und freundlichem Personal. Hier merkt man, dass mehrere Generationen Erfahrung dahinterstehen und ein Gesamtkonzept mit dem Fokus auf Natur, Gesundheit und Erholung mühevoll umgesetzt wurde!
Review date 22. September 2023
Von der ersten Begrüßung bis zur Verabschiedung am letzten Tag ein rundum gelungener Aufenthalt. Das Zimmer war komfortabel eingerichtet und sehr sauber. Ein durchweg sehr freundliches und aufmerksames Hotelteam. Ein leckeres und reichhaltiges Bio-Frühstücksbuffet. Auch das Mittagsangebot und das Abendessen (natürlich auch bio) im hoteleigenen Restaurant waren ausgezeichnet. Ein Schwimmbad und verschiedene Saunen haben zusätzlich dazu geführt, dass wir eine fantastische Wohlfühlwoche genießen konnten. Vielen Dank für die tolle Zeit.
Review date 19. September 2023
Die schönste Sackgasse der Welt – wie wahr! Leider hat die Sackgasse einen Wendehammer und wir mussten nach einer traumhaft schönen Woche wieder die Heimreise antreten. Zum Glück ist es keine Einbahnstraße. So können wir wiederkommen. Und das werden wir! Die Familie Kessler hat mit Chesa Valisa eine Oase erschaffen, die sie gerne mit ihren Gästen teilt. Man kann sich einfach fallen lassen und wird sanft aufgefangen. Perfekter Urlaub 24/7.
Review date 18. September 2023
Ein unwahrscheinlich kraftvoller Ort in einer besonderen Landschaft! Achtsam und mit viel Gespür, liebevoll geführt. Wertschätzend, sympathisch, qualitativ hochwertig, sowohl kulinarisch als auch architektonisch stimmig. Danke für die schöne Zeit hier!
Review date 17. September 2023
Wahnsinns Hotel! War alleine unterwegs und finde den Gesellschaftstisch klasse. Das team ist der Hammer - selten so tollen Service erlebt. Familie Kessler lebt es vor und hat verstanden was Nachhaltigkeit tatsächlich heißt. Die Küche war überragend! Werde auf jeden Fall wieder kommen und bin happy diesen Platz gefunden zu haben.
Review date 13. September 2023
Sehr schönes Hotel, auch als allein Reisender mit Hund habe ich mich sehr wohl gefühlt. Traumhafte Umgebung, lädt direkt ein zum wandern gehen.
Review date 08. September 2023
Wir sind Wiederholungstäter und genießen die angenehme Atmosphäre von der 1. Sekunde bis zur letzten mit dem Wohl besten Kaiserschmarrn Die Zimmer sind super und das Essen ist sehr abwechslungsreich und überrascht immer wieder mit etwas Neuem Vielen Dank dem ganzen Team und wir kommen bestimmt wieder
Review date 04. September 2023
Wir sind seit 2008 immer wieder Gäste im Chesa Valisa und unsere Begeisterung ist ungebrochen. Ja, das Hotel mit allen seinen Mitarbeitern und Angeboten verändert sich im Laufe der Jahre. Aber nie zum Negativen, nur etwas anders. Wir finden hier wunderschöne Zimmer, eingebettet in die wunderbare Landschaft des Kleinen Walsertals. Essen, welches uns glücklich macht und immer einen netten und engagierten Service. Klaus Kesslers Morgenrunde ist legendär :-) Wir werden immer wieder ins Ches zurückkehren, uns auf Neues einlassen und in den Erinnerungen schwelgen.
Review date 04. September 2023
Das Naturhotel Chesa Valisa ist eine Oase des Wohlfühlens. Das Team sehr freundlich, nett und zuvorkommend. Das Angebot an Wellness und Buffet lässt keine Wünsche offen. Für uns auf alle Fälle auch in Zukunft ein Hotel welches wir wieder gerne für unsere "Auszeit" buchen werden.
Review date 29. August 2023
Ich habe mich nach einem erholsamen Kurzurlaub gesehnt und hatte das Glück hier zu landen! Die Räumlichkeiten des Hotels und der Garten sind wunderschön gestaltet und gelegen. Der Spa Bereich ist nicht riesig, bietet aber alles zum Abschalten und ist geschmackvoll und modern. Herausragend fand ich den Service und das Essen. Alles hat wirklich toll geschmeckt, war liebevoll angerichtet und sehr abwechslungsreich. Es gab ein tolles vegetarisches/veganes Angebot und wirklich gute Gerichte, von denen ich jeden Bissen genießen konnte. Am liebsten hätte ich die Teller abgeschleckt so gut hat es mir geschmeckt;) Ich war alleine unterwegs und das hat sehr gut gepasst! Ich habe mir Ruhe und Zeit für mich gewünscht und genau das bekommen. Es gibt aber auch viele Angebote die man nutzen kann, wenn man Gesellschaft möchte, nach Wunsch wird man beim Abendessen mit anderen Alleinreisenden platziert-eine super Sache wenn man mal nicht alleine essen möchte! Auch die Stimmung zwischen den Mitarbeiter*innen habe ich als gut und freundschaftlich empfunden, das ist immer ein gutes Zeichen! Die Familie Kessler ist immer wieder vorort und man merkt, dass viel Herzblut im Hotel steckt. Vielen Danke für den schönen Aufenthalt! :)
Review date 28. August 2023
Natürlich und in der Natur; mit Öffis super erreichbar, sauber, zugewandt, sehr nette Menschen, hohe Ästhetik, nachts total ruhig, hervorragende Angebote für Wellness und Spa. Perfekter Ort zum Entschleunigebn und zu sich Kommen. Alles großzügig und schön, bei Sonne und Regen.
Review date 27. August 2023
Nette, zugewandte Menschen; hervorragendes Essen für jeden Geschmack (vegan, vegetarisch, fleischhaltig); große, sehr saubere Zimmer; umfassendesnZeitschriftenangebot; viele mögliche Aufenthaltsorte; SPA, ergänzende Behandlungen, Yogaangebote in schönen Räumen; zentral an den Wanderwegen und zum Bus….sehr gut auch mit Öffis erreichbar; alles sehr ästhetisch. Echt super!!! Schon teuer, aber das passt. Empfehle ich sehr!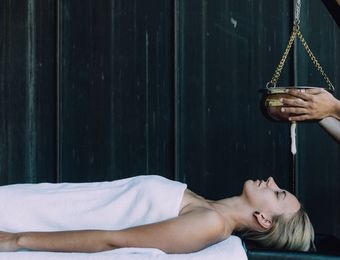 Panchakarma Treatment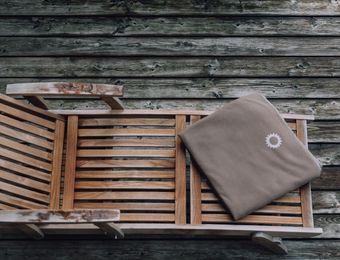 BabyMoon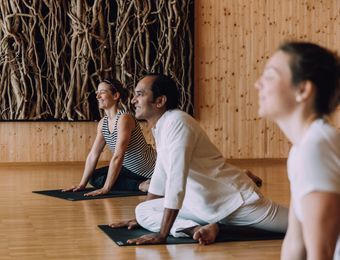 Time for Us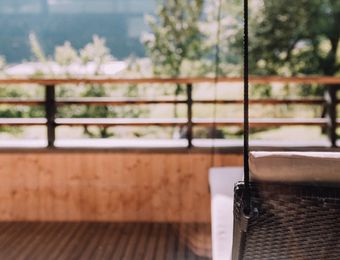 Tension & Relaxation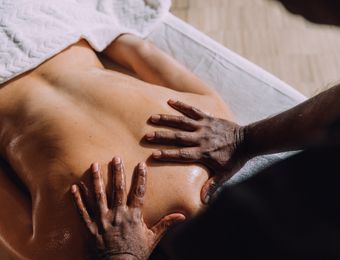 Ayurveda Trial Days in Summer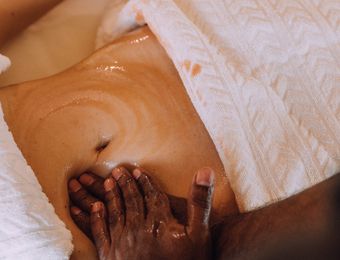 Ayurveda Time Out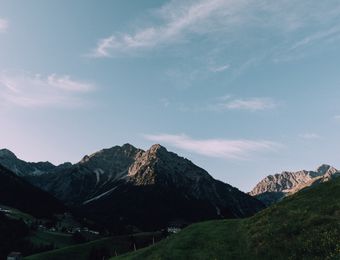 Mountain Experience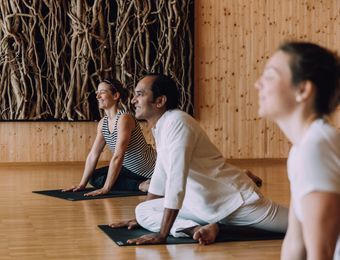 Intensive Yoga-Week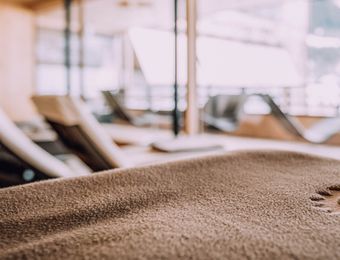 Long-term epicurean special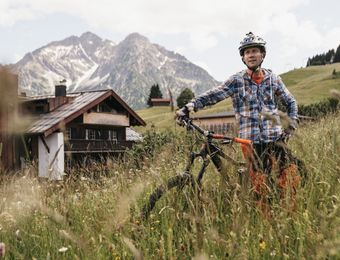 E-Bike Week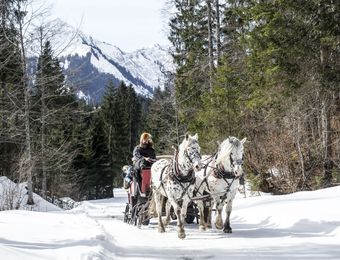 Romantic winter in the mountains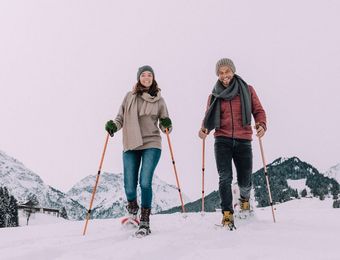 Winter active time-out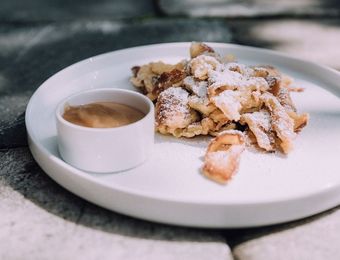 Hot-Cold Days for Connoisseurs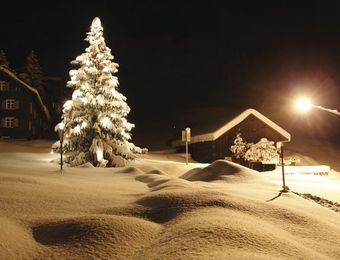 Christmas magic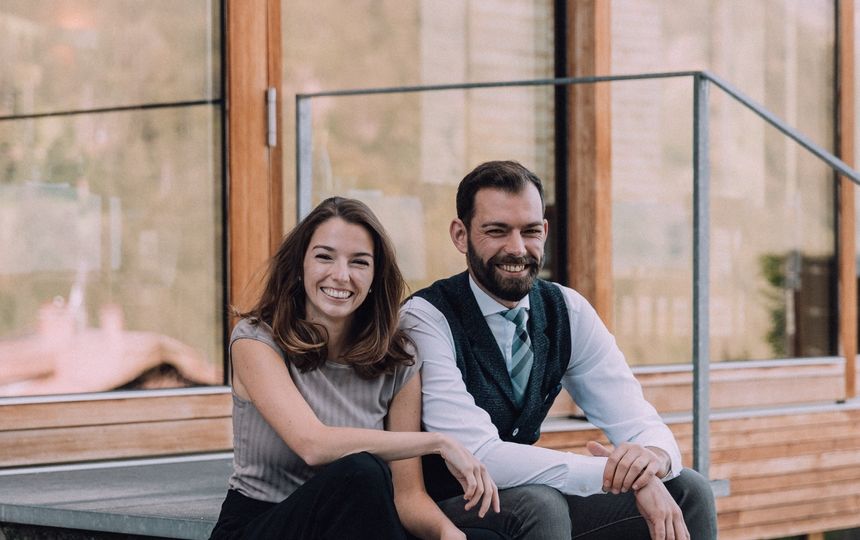 Hosts
The 510-year-old parent house developed over several generations into the current Naturhotel Chesa Valisa. In the meantime, the siblings Magdalena and David Kessler manage the BIO HOTEL in the 14th generation - with a clear vision, innovative ideas and a lot of passion. 
Our philosophy: Economy and ecology are not necessarily opposites. In our understanding, ecology has nothing to do with asceticism and sacrificing comfort, but much more with conscious living and healthy enjoyment. 
Our idea nature hotel rests on 5 pillars:
The intact nature around the house
Healthy living
Conscious nutrition
Programs for vitality, fitness and health
Art, culture and social projects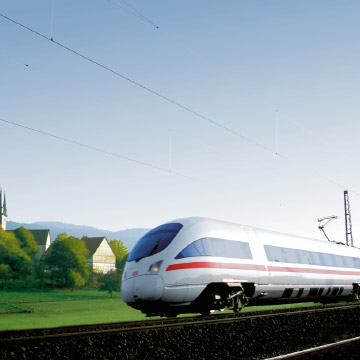 Arriving by train
© Deutsche Bahn AG / Gert Wagner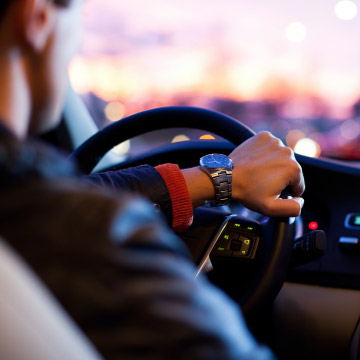 Get here by car