Highlights
Public Restaurant
Vegetarian menu
Vegan dishes
Allergy-free kitchen
Services around Organic cuisine
Award-winning cuisine
Vital kitchen
Whole food
Diet kitchen
Ayurvedic cuisine
Buffet meals
Menu selection
A la carte meals
Hotel bar
Highlights
Hotel with charging station for e-cars
Climate-neutral hotel
Services around Sustainability
Certified BIO HOTELS member since June 2007
Organically built building
Environmentally friendly and self-sufficient energy concept
Inspected by Austria Bio Garantie
3,45 kg CO2e/night
257,7 tons CO2e/year
Highlights
Nature hotel
Vacation with your dog
Hotel with limited wifi
Hotel for allergy sufferers
Electrosmog Reduced hotel
Services around Vacation
Elevator
Free WIFI
Non smoking hotel
Free parking
Summer sports activities such as hiking, cycling, golfing
Winter sports activities such as Skiing, tobogganing, snowshoeing
Highlights
Hotel with swimming pool
Hotel with sauna
Hotel with yoga
Services around Wellness
Massage offers
Cosmetic treatments
Energetic treatments
Ayurvedic treatments
Steam bath
Outdoor pool
Relaxation area
Infrared cabin
Feel-good garden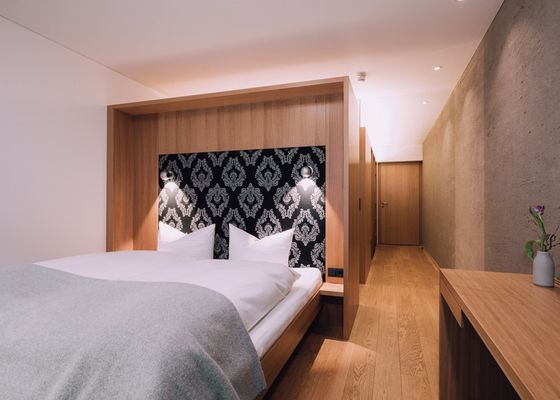 The hygiene concept in our hotel: 

Trained staff who is familiar with safety guidelines of local authorities
Staff wears masks and gloves where necessary
Disinfectants in rooms and public areas
Distance rules are observed
Self-service buffet (gloves available for guests)
Buffet with service
Limited number of guests in the restaurant and in the wellness areas, etc.
Varying times for breakfast, lunch and dinner
Special antiviral cleaning agents on an ecological basis
Comprehensive room cleaning by the staff
Guests can indicate that housekeeping is not desired
Flexible cancellation terms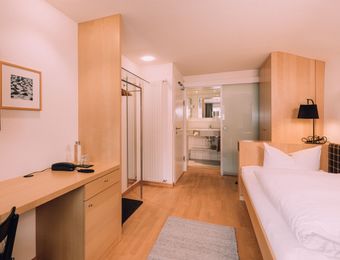 Single Room Himmelschlüssel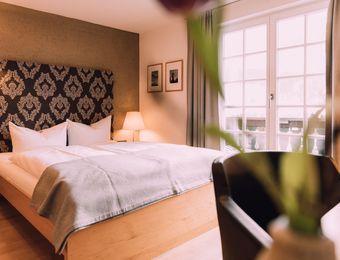 Double Room Himmelschlüssel Comfort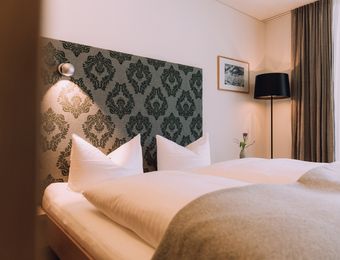 Double Room Arnika Comfort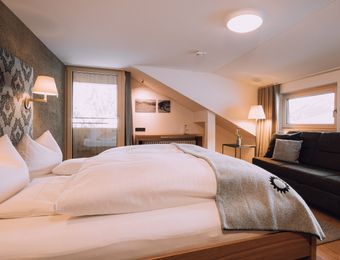 Double Room Ringelblume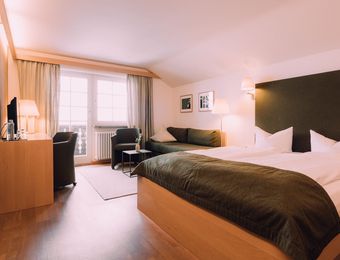 Double Room Margarite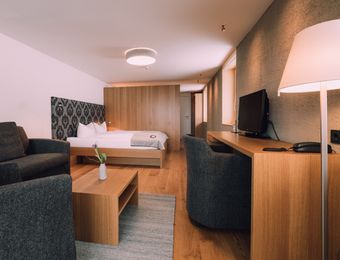 Junior Suite Ringelblume Comfort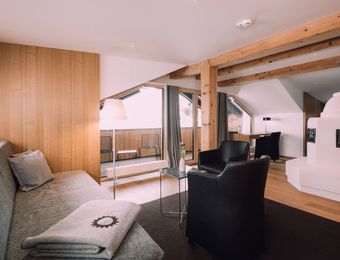 Junior Suite Orchidee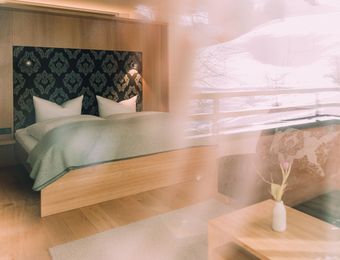 Junior Suite Ifen Comfort
Junior Suite Königskerze Comfort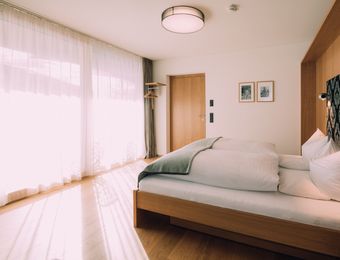 Ifen Superior Suite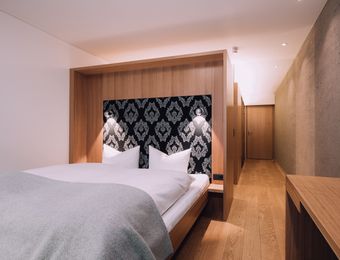 Heuberg Suite Comfort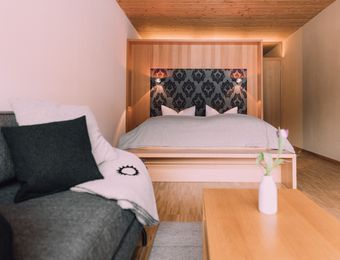 Family Suite Königskerze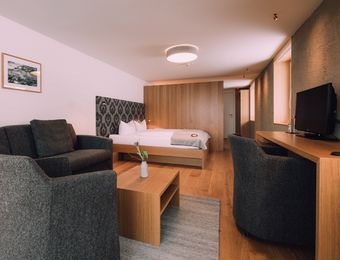 Suite Ringelblume Superior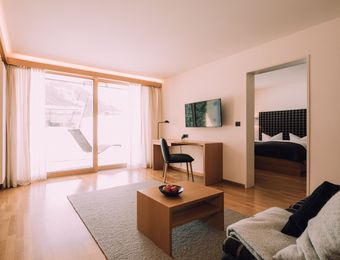 Suite Widderstein Comfort 61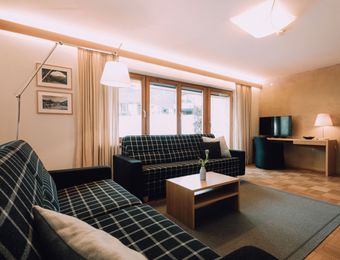 Suite Widderstein Comfort 120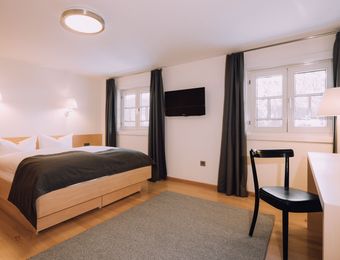 Family Suite Silbermäntele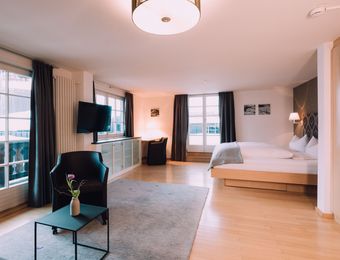 Family Suite Schlössle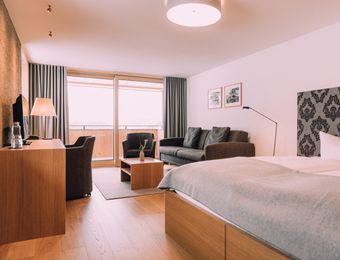 Family Suite Silbermäntele Comfort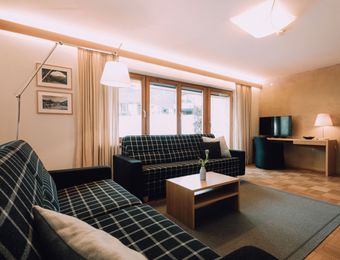 Family Apartment Enzian
Overall rating
1135 rating
Review date 11. November 2022
Es war eine wahre Freude im Chesa Valisa Gast zu sein. Wir haben uns unglaublich erholt. Wir haben alle sorgen vor der Tür gelassen. Das Essen war einfach lecker, der SPA so schön und alle waren unglaublich freundlich. Ich habe mich noch nie so wohlgefühlt in einem Hotel. Es war wie 4 Wochen Erholung in 1 Woche gepackt. Wir waren danach wie auf Wolken unterwegs!<br />Bitte auf keinen Fall entgehen lassen. Ist seinen Preis auf jeden Fall wert!
Review date 08. November 2022
Tolle Zimmer, Gastgeber, Essen und Spa Bereich! Die yoga Stunden waren ein Highlight, so wie das Frühstücksbuffet. Sehr freundliches Personal und schöne gemeinschaftsräume (billiard, Tischtennis). Wir kommen gerne wieder.
Review date 05. November 2022
Sehr freundliches Personal, schöne Zimmer, wunderbares Essen, tolle Saunalandschaft und alles eingebettet in wunderschöner Naturkulisse.
Review date 04. November 2022
schönes, stilvolles Biohotel mit freundlicher Atmosphäre. Tolles vegetarisches und veganes Essen in top Qualität. Sehr gute Massagen, schöner Spabereich mit Außenliegen mit Bergblick und Yoga Angebot. Auch für Kinder geeignet.
Review date 02. November 2022
Tolles Bio -Hotel mit ausgezeichnetem Frühstücksbuffet. Sehr hochwertige Betten und moderne Einrichtung der Zimmer. Das Personal ist sehr freundlich und zugewandt.
Review date 02. November 2022
Zum zweiten mal konnten wir das schöne Ambiente im Hotel sowie im Kleinwalsertal genießen. Sehr nettes Personal und sehr angenehme Massagen/Anwendungen.<br />Ein Hotel in dem man sich sehr wohlfühlen und super vom Alltag abschalten kann.
Review date 28. October 2022
Das Essen war hervorragend. Service und Zimmer ebenfalls super. Die aktiven Angebote wie Yoga, Vorträge oder E-Bike mieten waren grossartig.
Review date 27. October 2022
Wir hatten einen tollen Aufenthalt, Personal und Geschäftsführer/innen super freundlich und gehen auf alle Wünsche ein. Yoga 2 mal am Tag mit unterschiedlichen Lehrern, super Essen. Tolles Konzept und Umweltgedanken in allen Bereichen. Jederzeit wieder, ob Sommer, Herbst oder Winter.
Review date 26. October 2022
der Standort ist ideal! In Kombination mit der Walserkarte (für Bus und Bergbahnen) kann man das Auto im Prinzip stehen lassen und alles bequem zu Fuss und mit Walser karte erleben! Die Zimmer im "Chalet" sind sehr schön (modern und großzügig)! Kulinarisch gibt es spannende Gerichte am Abend. Für Weinfreunde wird eine tolle Auswahl an Weinen aus Östereich dazu geboten.
Review date 26. October 2022
Die Zimmer sind sehr modern und schön eingerichtet. Sie sind sehr ruhig. Hervorragendes gesundes Essen. Leichte Küche, aber sehr schmackhaft. Jeden Abend grosses Salatbuffet. <br />Das Personal ist sehr freundlich und hilfsbereit. Wir haben sehr erholsame Tage verbracht.
Review date 24. October 2022
Sehr angenehme Atmosphäre sehr stimmiges Konzept sehr sehr leckeres ausgewogenes Essen und nettes Personal und natürlich Gäste
Review date 23. October 2022
Ich hatte eine wunderbare Woche alleine im Hotel, tolle Lage sehr ruhig Inhabergeführt..sehr schöne Zimmer tolle Angebote von wandern über Yoga Sauna Schwimmen wunderschöner Garten..man kann direkt vom Hotel loswandern und hat mit der Walserkarte kostenlos die Möglichkeit die Seilbahnen zu nutzen und die Busse.<br />Das Personal ist sehr nett und freundlich..nicht aufgesetzt.<br />Das Essen ist genial..mittags gibts auch Suppe und Salate und man kann sich morgends Brotzeit mitnehmen...die massagen sind sehr zu empfehlen..besser gehts nicht.
Review date 21. October 2022
Alles hat mir gefallen. Und dieses Alles lässt sich in Stichworten so beschreiben:<br />Freundlichkeit, absolut top Qualität in der Ausstattung, dem Essen, der Zusammenarbeit im und um das Hotel herum mit all den Zulieferern, Weitsichtig Handelnd, Authentisch, herrliches Verwöhnprogramm und schöne Anlage, seeehr bequeme Betten, herrliches WASSER und Bachrauschen, gut durchdachte Systeme, schauen gut zum Personal und.... es ist der Preis absolut WERT.<br />Wir kommen wieder.
Review date 19. October 2022
Die ökologische Philosophie zieht sich durch jedes Detail des Hotels, ohne dass irgendwo am Genuss Abstriche gemacht werden müsste.<br />Ganz im Gegenteil: Von Architektur innen und aussen, über Kulinarik und Freizeitangebote ist alles äusserst liebevoll und inspirierend gestaltet.
Review date 18. October 2022
Jeden Tag eine neue Auswahl an Menüs. Ein wunderbares Salatbuffet und beim Frühstück alles was das Herz begehrt. <br />Wunderbares Personal (das Hotel nennt sie Natur Talente), sowohl im Service, im Spa Bereich incl. Massagen. Sehr professionelle und nahbare Geschäftsleitung.<br />Die Zimmer sind sehr schön, mit Naturfarben und Naturmaterialien gebaut. Das Hotel steht an einer sehr guten Lage mit einer tollen Aussicht in die Berge.
Review date 13. October 2022
Freundlichkeit und Aufmerksamkeit den Gästen gegenüber. <br />Das gilt für das gesamte Personal und selbstverständlich auch für die Gastgeberfamilie Kessler.<br />Exklusive Auskünfte über Wetter und Aktivitäten im Tal und in den Bergen erhält man<br />vom Seniorchef persönlich mit Wissenschaftlichem und kulturellem Hintergrund wenn es jemand genau wissen will. <br />Die Familie Kessler gibt einem das Gefühl willkommen sein.<br />Alles weitere verrät die Homepage
Review date 13. October 2022
Im Chesa Valisa bin ich zur Ruhe gekommen und habe, von Natur umgeben, neue Kraft getankt. Bis ins kleinste Detail mit viel Liebe baubiologisch und modern eingerichtete Zimmer und Speisesäle, Rundumversorgung mit biologischem Essen und eigenem Quellwasser, Wellnessbereich mit schönen Ruheräumen, überall im Gartenbereich Plätzchen zum Entspannen und Aussichtgenießen, Bergbahnticket zu tollen Ausflugszielen,...ich habe mich sorglos wohlgefühlt und werde gerne wiederkommen! Besonders erwähnen möchte ich noch den Sinn für Nachhaltigkeit ( Speisekarten aus Apfelpapier, auffüllbare Glasflasche für das Quellwasser,...), das kulturelle und das soziale Engagement der Familie Kessler ( Ein-Dollar-Brille-Spendenaktion).
Review date 12. October 2022
Ein super Hotel mit einer weitsichtigen Philosophie, die der heutigen Zeit, weit voraus ist <br />Man nimmt viel mit und kann ab der ersten Sekunde den Urlaub genießen <br />Tolles Personal und Geschäftsleitung <br />Immer wieder gerne
Review date 05. October 2022
Quality in every aspect: Room, food , staff. Cleanliness everywhere and only biological products for the food. Everyone of the personnel was there always smiling, kind and effective. Being there you can feel and breath the nature by relaxing in one of the facilities or just by sitting in the balcony of your room. The musical event with the local orchestra was exceptional and everyone enjoyed it very much. There was dance too! It happens every week as I have been told!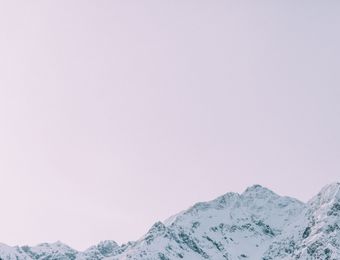 Winter Detox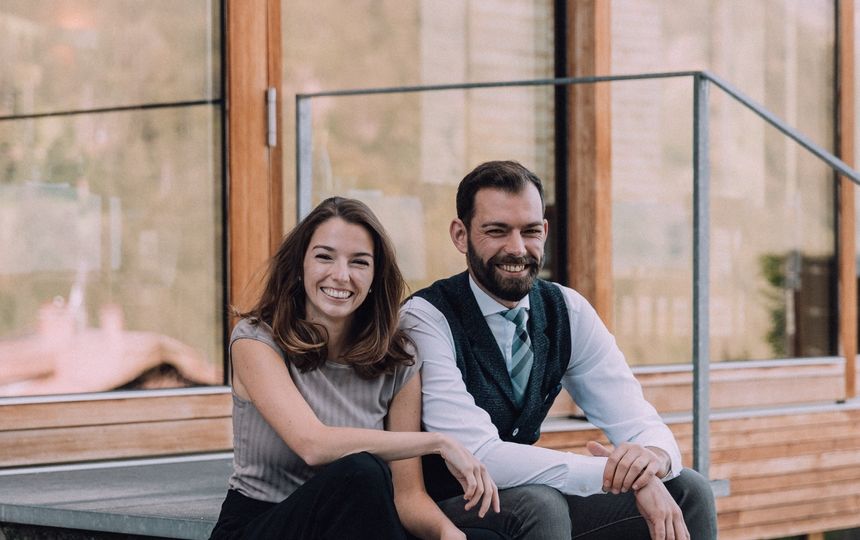 Hosts
The 510-year-old parent house developed over several generations into the current Naturhotel Chesa Valisa. In the meantime, the siblings Magdalena and David Kessler manage the BIO HOTEL in the 14th generation - with a clear vision, innovative ideas and a lot of passion. 
Our philosophy: Economy and ecology are not necessarily opposites. In our understanding, ecology has nothing to do with asceticism and sacrificing comfort, but much more with conscious living and healthy enjoyment. 
Our idea nature hotel rests on 5 pillars:
The intact nature around the house
Healthy living
Conscious nutrition
Programs for vitality, fitness and health
Art, culture and social projects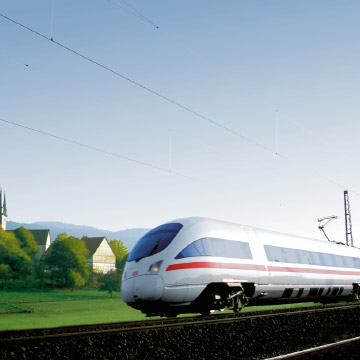 Arriving by train
© Deutsche Bahn AG / Gert Wagner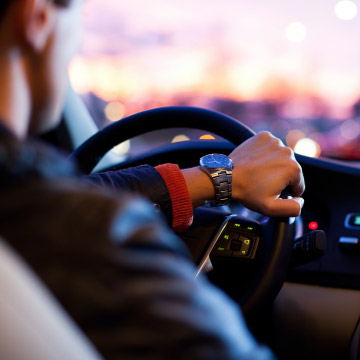 Get here by car