Wellness hotels
Our most beautiful wellness hotels for your wellness vacation
More wellness. That is the promise of our top wellness hotels. But what exactly do we mean by that? Quite simply: With us, wellness doesn't begin and end in the SPA area or with a soothing massage. Rather, our wellness hotels have dedicated themselves to a holistic - and above all sustainable - wellness concept: With us you should relax completely.

Wellness, of course - but with the wellness specialists at BIO HOTELS in Germany, Austria and South Tyrol, your relaxing stay will be a very special experience. Because only with us you will find food and drinks in top organic quality only certified natural cosmetics, without chemicals.
For us, wellness primarily means giving body and soul a break from the often hectic everyday life. And since we want to cater to your needs as well as possible, you will find many ways to relax on your wellness holiday with us. Be it on a romantic wellness weekend for two, enjoying regional culinary delights or a heavenly sleeping experience in our natural beds. Discover the "more" of wellness in our BIO HOTELS!
This is what awaits you in our wellness hotels
Whether sweating in the organic sauna, bathing in the natural pond or switching off with a facial treatment with certified natural cosmetics - in our BIO HOTELS you can enjoy wellness in a completely natural way. In our certified houses you can switch off completely and treat yourself to a special break.
Wellness vacation in the wellness temple with over 1,000 m² facility? Or would you prefer to go to the idyllic country hotel with a private SPA area? It's your choice! Because although our wellness hotels are committed to the same high standards, they couldn't be more individual. Look forward to these and many other moments of wellbeing:
Bathing pleasure in swimming pools or bathing ponds
Massages, energetic treatments, revitalizations and much more
100% certified natural cosmetics
Sweating in a wide variety of saunas and steam baths
Rooms for fitness, yoga and meditation
Competent and individual advice from our qualified specialist staff
Regardless of which wellness experience you choose, enjoyable relaxation from head to toe awaits you with us! Convince yourself of our diverse wellness offers and experience moments of well-being with a sustainable character. We look forward to you!
Wellness vacation with the finest natural cosmetics
Organic, all-natural products are of course part of our holistic wellness concept. That is why you can enjoy applications and treatments with exclusive natural cosmetics in our wellness hotels. 100% certified. No ifs and buts!

High quality products flatter your skin and provide natural moments of wellbeing. The natural cosmetics that are used in our organic wellness hotels are characterized by biological components and a particularly high level of purity in processing. With miila mi - the gentle natural cosmetics line from our BIO HOTELS - you can also expect a unique quality product; made in Austria and certified by Natrue, miila mi pampers you with the heavenly scent of alpine herbs. Experience more wellness through the power of nature!
Massages & treatments in our wellness hotels 
A lack of exercise and sedentary activities are the order of the day for many people today. The consequences are often back pain and tension. A massage or treatment by the qualified staff of our wellness hotels can give you new momentum and a higher quality of life. A massage is also the ideal way to relax, to completely forget the time around you and to know that you are literally in good hands. Our masseurs and therapists will be happy to pamper you with the following treatments:
Wellness vacation with the finest natural cosmetics.
Beauty treatments
Anti-stress and relaxation massages
Various baths (rose petals, ...)

Ayurveda
Shiatsu

Foot reflexology treatment
Wellness offers: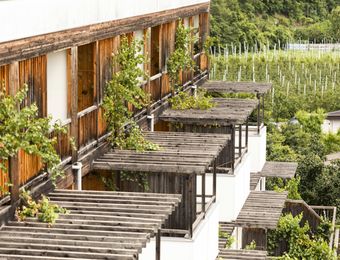 Gargazon, Meran Umgebung, Trentino-Alto Adige, IT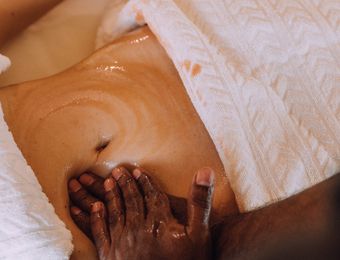 Hirschegg/Kleinwalsertal, Vorarlberg, AT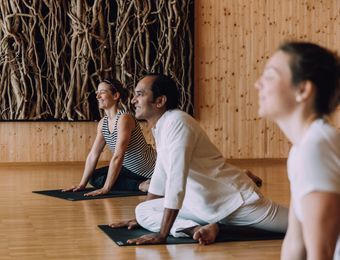 Hirschegg/Kleinwalsertal, Vorarlberg, AT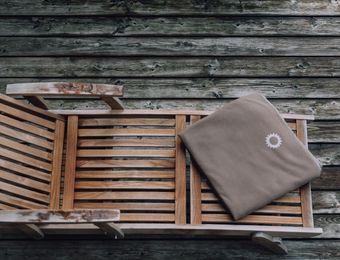 Hirschegg/Kleinwalsertal, Vorarlberg, AT
4 stars

superior

Das Naturhotel Chesa Valisa****s
BabyMoon
Place of strength.Enjoy the tranquillity and togetherness with your partner before your little darling enriches your life. With us you will experience a pregnancy holiday full of romance, 100% BIO enjoyment and relaxation. Recharge your batteries for the birth.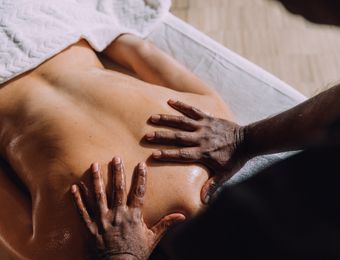 Hirschegg/Kleinwalsertal, Vorarlberg, AT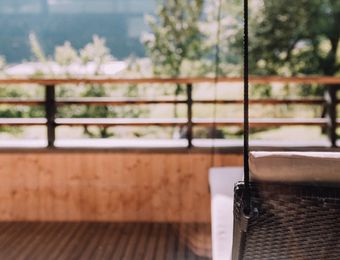 Hirschegg/Kleinwalsertal, Vorarlberg, AT