Services around Organic cuisine
Highlights
Hotel with charging station for e-cars
Climate-positive hotel
Services around Sustainability
Certified BIO HOTELS member since June 2015
Organically built building
Environmentally friendly and self-sufficient energy concept
Inspected by ABCERT
6,6 kg C02e/night
19,2 tons CO2e/year
Highlights
Nature hotel
Vacation with your dog
Hotel with limited wifi
Hotel for celebrations
Hotel with sauna
Electrosmog Reduced hotel
Fasting leave
Hotel with yoga
Vacation with animals
Services around Vacation
Holidays on a Farm
Elevator
Free WIFI
Non smoking hotel
Free parking
Summer sports activities such as hiking, cycling, golfing
Winter sports activities such as Skiing, tobogganing, snowshoeing
Services around Green Meetings
Meeting room with daylight
Conference equipment
Modern conference technology
Sustainable & recyclable conference materials
Network technology
Break area
Catering / brain food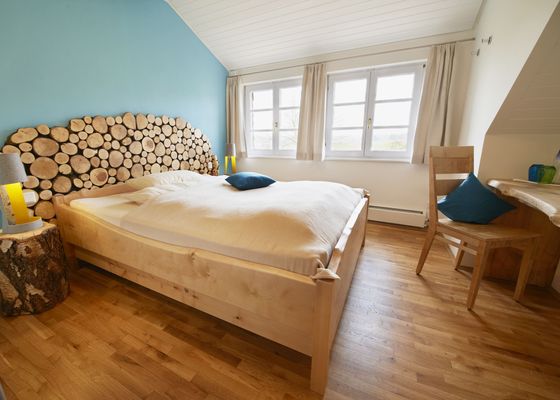 The hygiene concept in our hotel: 
Trained staff who is familiar with safety guidelines of local authorities
Staff wears masks and gloves where necessary
Disinfectants in rooms and public areas
Contactless (online) check-in possible
Distance rules are observed
Self-service buffet (gloves available for guests)
Limited number of guests in the restaurant and in the wellness areas, etc.
Special antiviral cleaning agents on an ecological basis
Guests can indicate that housekeeping is not desired
Flexible cancellation terms
Ventilation devices in meeting rooms
Fever thermometer and rapid tests available
We maintain privacy and do not enter the rooms during the stay. It will be cleaned at the express request.
Ventilation and consumption outdoors possible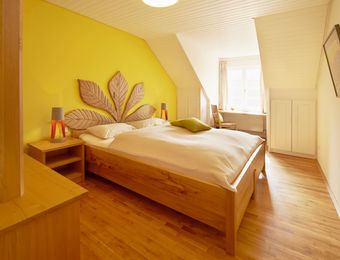 Double room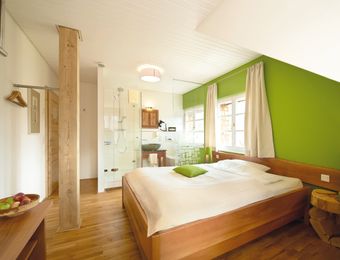 Double room with integrated bathroom
Review date 08. May 2022
Sehr sympathische Unterkunft, in der man sich auf Anhieb wohlfühlt!
Review date 16. April 2022
War geschäftlich mit Hund in Fulda. Das Hotel ist fantastisch. Mein Zimmer war wunderschön und es ist sehr ruhig! Die Lage ist auch fantastisch und alle Mitarbeiter sehr nett! Das Frühstück ist die Wucht! Am Morgen sieht man die Sonne aufgehen. Auch die Sauna ist sehr schön gemacht und das Lesezimmer finde ich richtig toll! Die Bücher auf meinem Zimmer waren auch gut ausgewählte! Und das Bad - ein Gedicht! In die Bettdecke habe ich mich total verliebt und mein Bett war wahnsinnig groß und gemütlich!<br /><br />Tatsächlich hat mir für eine Dienstreise der Fernseher auf dem Zimmer gefehlt, privat hätte mich das nicht gestört. So konnte ich jeden Abend schon um spätestens neun schlafen, ist ja auch mal schön! Die Info, das man auf dem Balkon nicht rauchen darf, hätte ich gerne früher gehabt.<br /><br />Insgesamt kann ich aber sagen, dass ich nach einer Dienstreise über 3 Nächte noch nie so erholt wieder zuhause angekommen bin - eine tolle Erfahrung!
Review date 25. January 2022
Es gibt viele gute Bio- und Hofläden.<br />Dieser hier ist rundum sehr gut.
Review date 09. December 2021
Das Personal ist sehr zuvorkommend, freundlich. Hier wird Bio auch wirklich gelebt und nicht nur vertreten. Die Zimmer sind mit viel Liebe zum Detail eingerichtet und nach Themen sortiert, allgemein die vielen kleinen, dekorativen Ideen in der Einrichtung sind ein echter Hingucker! Außergewöhnlich gut möchte ich das Frühstück bewerten, es war qualitativ sehr hochwertig und einfach 100% lecker ! Viele vegetarische und vegane Varianten machen das Buffet zu etwas ganz Besonderem, ebenso wie die überaus perfekten und selbstgebackenen Brötchen. Der Saunabereich ist so schön und gemütlich eingerichtet und lädt richtig zum wohlfühlen ein. Auch sehr gut gefallen hat uns, dass unser kleinstes Familienmitglied in der Einrichtung willkommen ist, unser Hund :)
Review date 18. November 2021
… die Zimmereinrichtung
Review date 16. November 2021
Unkonventionell und unprätentiös im Gegensatz zur regulären Hotellandschaft. Naturverbunden und sehr gastlich, man kann sich auch selbst mit Getränken und Essen versorgen. Das Frühstück ist gut und mit guter Auswahl zur Selbstbedienung.<br />Die Sauna zur Selbstbedienung ist auch ein schönes Angebot und trägt zur Entspannung bei. Wir haben das Wochenende gut zur Erholung nutzen können.
Review date 15. November 2021
Unkomplizierte Anreise nach 21.00 Uhr, super Frühstück
Review date 01. November 2021
Sehr schönes Ambiente. Preis Leistung?
Review date 30. September 2021
Sehr schönes Wohlfühlhotel, sehr freundliches Personal! Super saubere Zimmer und Bad. Tolles Frühstück. Da ich ohne Auto angereist bin, durfte ich abends mit dem Elektroauto der Inhaberin zum Restaurant fahren. Das fand ich sehr nett. Zum Abschied gab es noch ein sehr leckeres Brot geschenkt.
Review date 26. September 2021
Sehr ruhig, easy Check-in, schöne Zimmer
Review date 19. September 2021
Tolles Konzept, nettes Team, liebevoll gestaltete Zimmer, super leckeres Frühstück.
Review date 12. September 2021
Ein tolles, nachhaltiges Konzept, freundliches Personal, sehr schön eingerichtete und saubere Zimmer und idealer Ausgangspunkt für die Entdeckung der wunderschönen Rhön :) Das Frühstück, bei dem in der großen Küche gleichzeitig das reichhaltige Buffett angerichtet als auch frisch zubereitet wurde, war unser Highlight vor der Abreise. Wir kommen wieder!
Review date 11. September 2021
Tolles Frühstück in familiärer Atmosphäre. Zimmer liebevoll gestaltet. Erholsame Lage.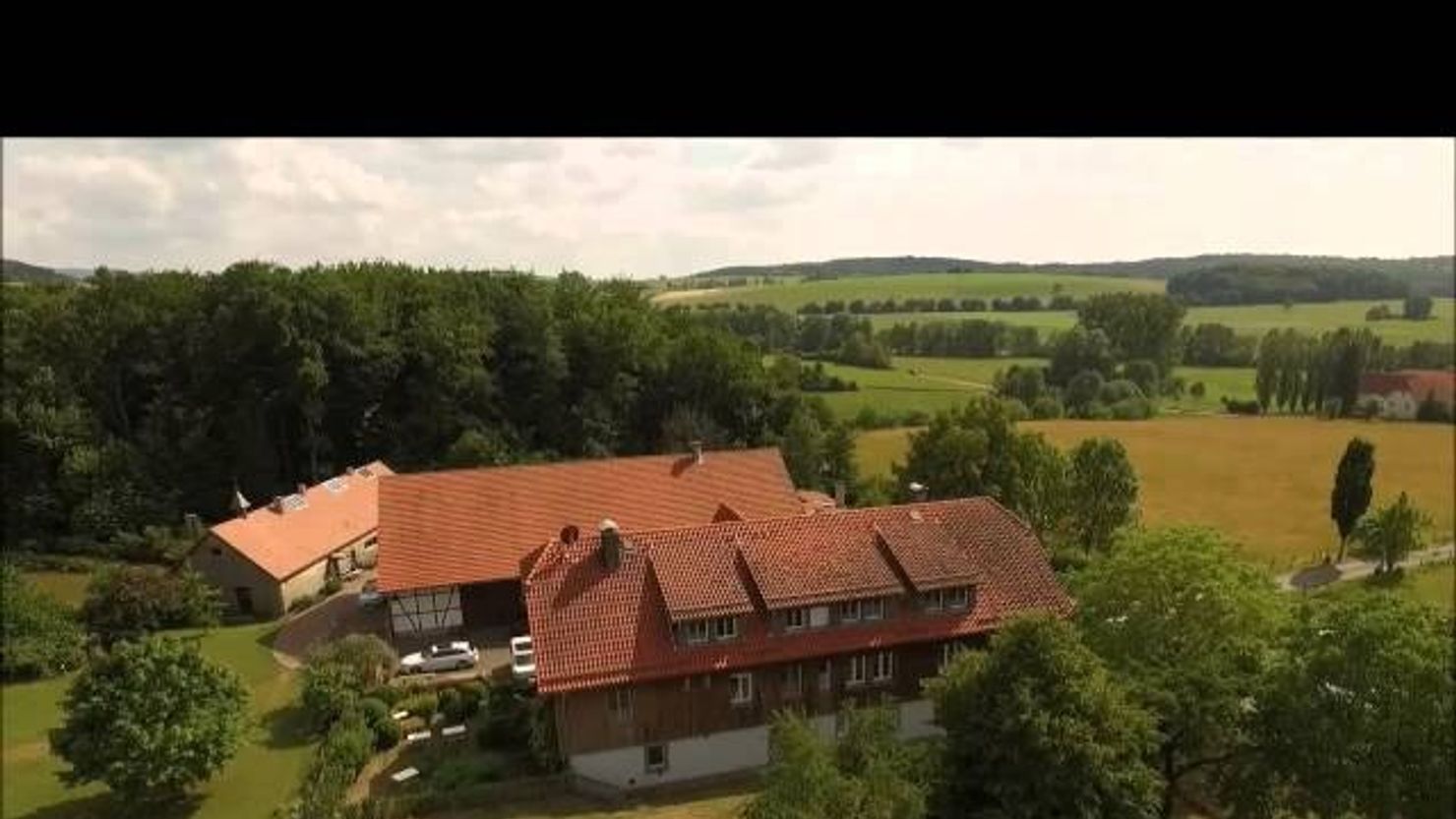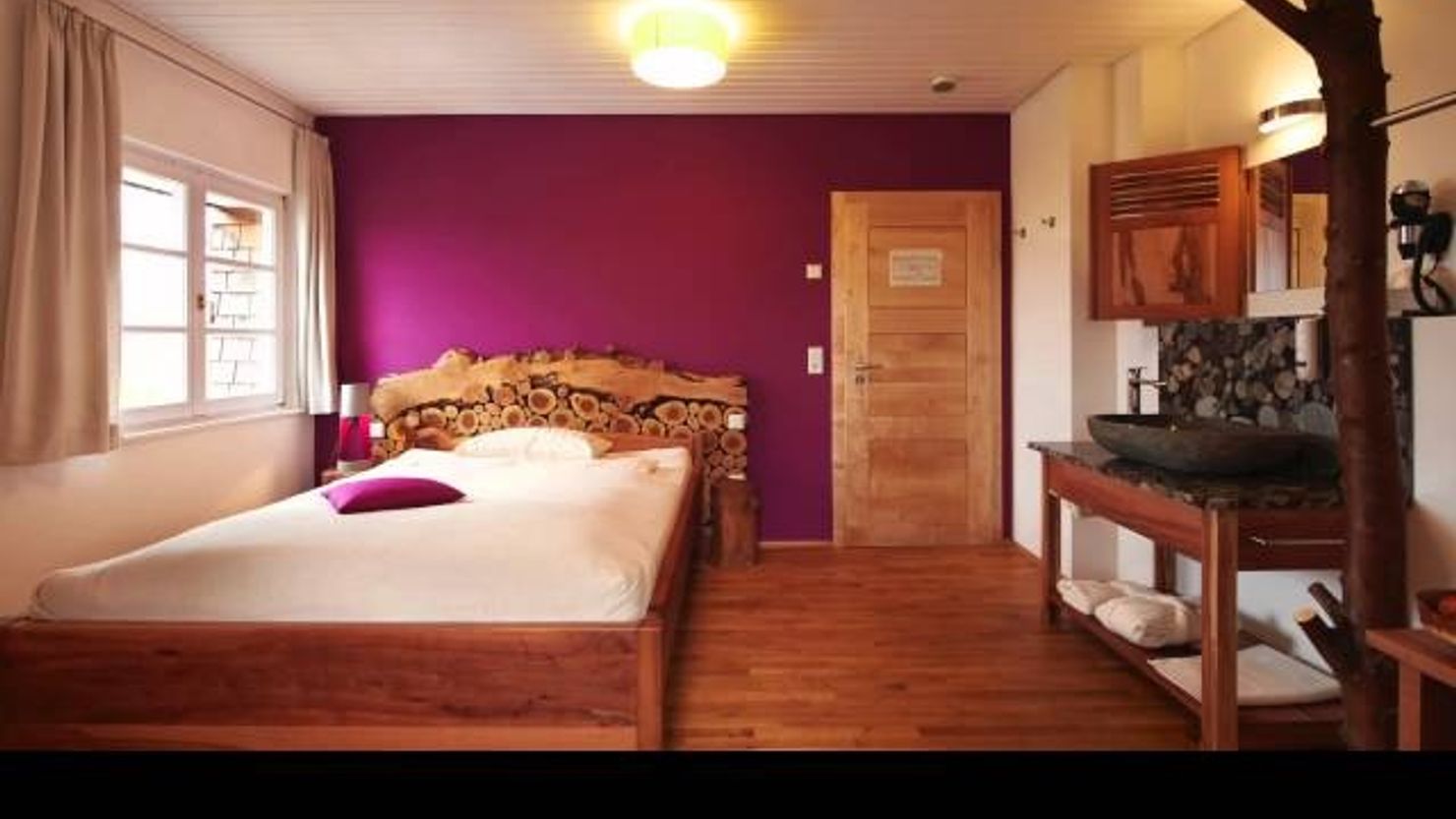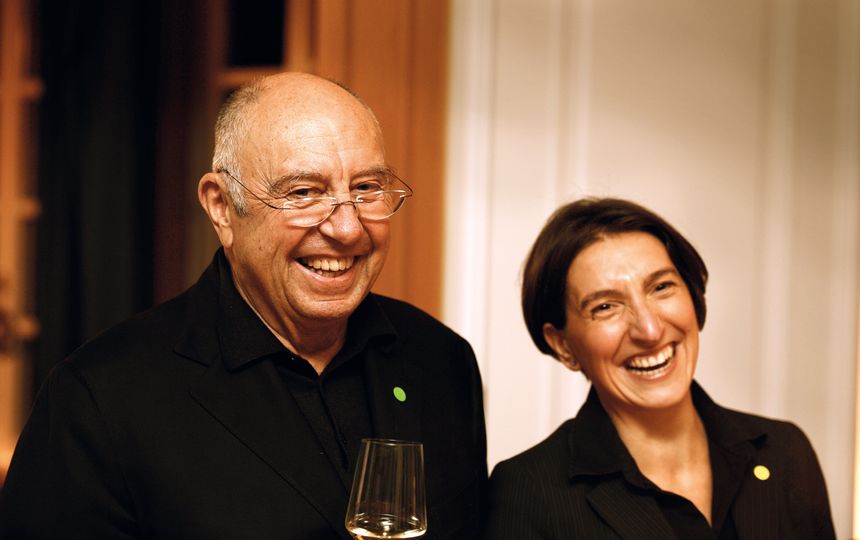 Hosts
At the BIO HOTEL LindenGut Anja Lindner and Wolfgang Gutberlet are your hosts with passion and welcome you warmly! Since the beginning of the 80s Wolfang has dedicated himself to the topic of organic food and healthy nutrition. In addition to the LindenGut with its Demeter-certified farm and the Morgensternhaus in Fulda, Anja runs numerous other sustainable projects and ventures with great dedication.
 
"Organic is not just a certificate, but the living connection to the origin of everything.", Anja Lindner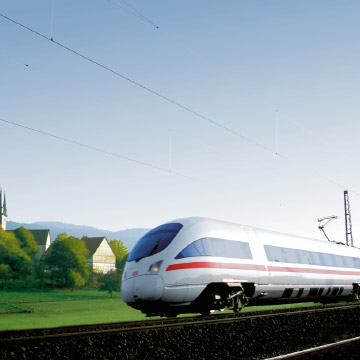 Arriving by train
© Deutsche Bahn AG / Gert Wagner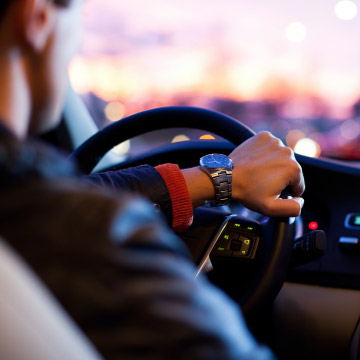 Get here by car