Services around Organic cuisine
Highlights
Hotel with charging station for e-cars
Climate-positive hotel
Services around Sustainability
Certified BIO HOTELS member since January 2021
Organically built building
Environmentally friendly and self-sufficient energy concept
0,63 kg Co2e/night
8,8 tons CO2e/year
Highlights
Nature hotel
Vacation with your dog
Services around Vacation
Summer sports activities such as hiking, cycling, golfing
Winter sports activities such as Skiing, tobogganing, snowshoeing
Highlights
Hotel with swimming pool
Hotel with sauna
Services around Wellness
Infrared cabin
Cosmetic treatments
Relaxation area
Massage offers
Indoor swimming pool
Feel-good garden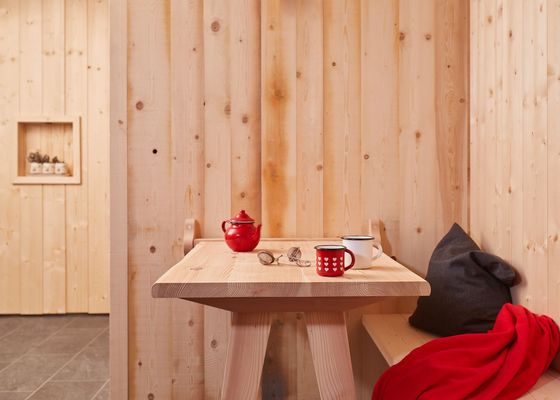 The hygiene concept in our hotel: 
Trained staff who is familiar with safety guidelines of local authorities
Staff wears masks and gloves where necessary
Disinfectants in rooms and public areas
Contactless (online) check-in possible
Distance rules are observed
Self-service buffet (gloves available for guests)
Visits to restaurants by prior arrangement only
Limited number of guests in the restaurant and in the wellness areas, etc.
Special antiviral cleaning agents on an ecological basis
Comprehensive room cleaning by the staff
Guests can indicate that housekeeping is not desired
Flexible cancellation terms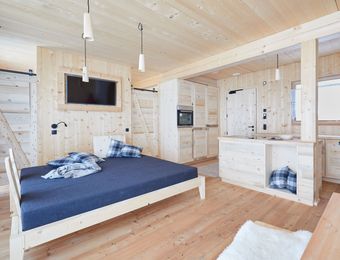 Groudo Michl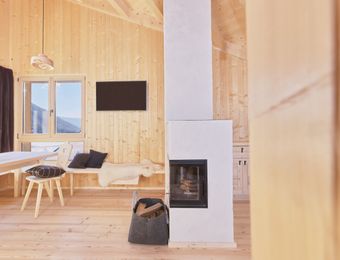 Blasla Sterngugga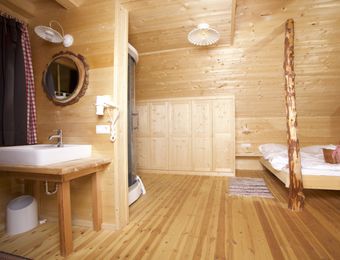 Almsuite Almwissile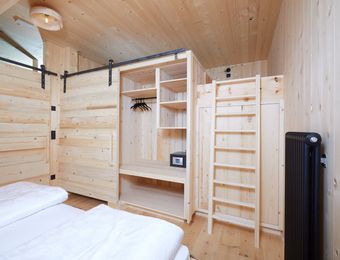 Blasla Olbe (for 2-3 people)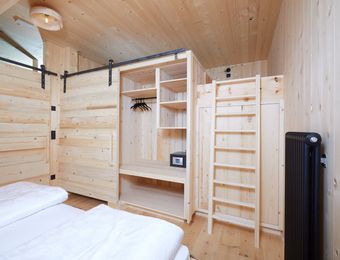 Blasla Olbe (for 3-4 people)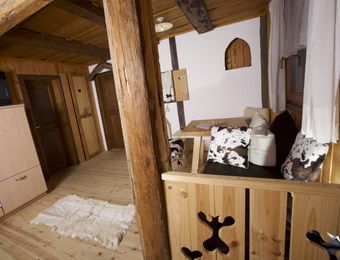 Heidi & Peter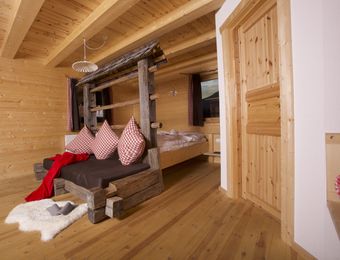 Almsuite Laniga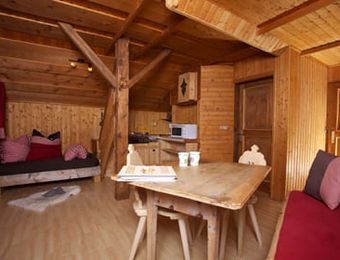 Kornkostn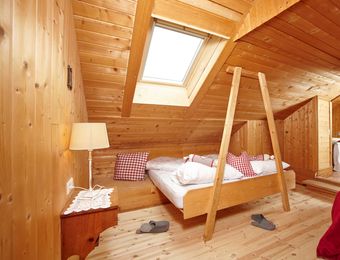 Schiesse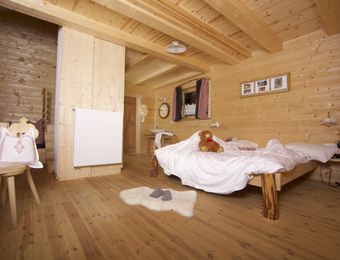 Almsuite Gallfall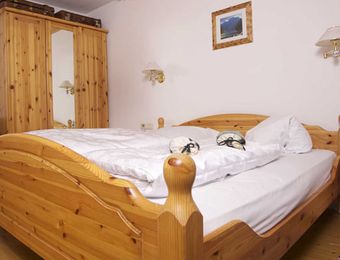 Hörneckele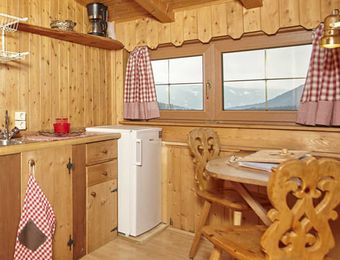 Gitschnkommo
Gruimatdille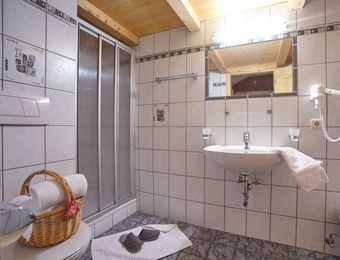 Dolomitenblick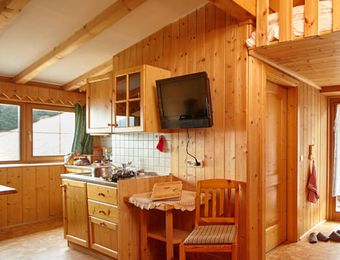 Schrienbach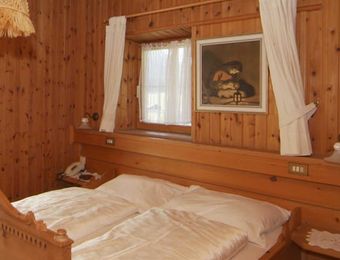 Hochzeiterzimmer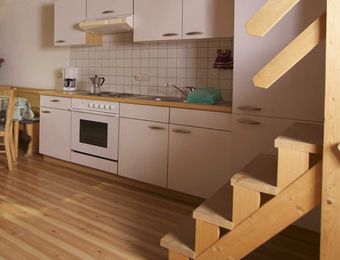 Untostan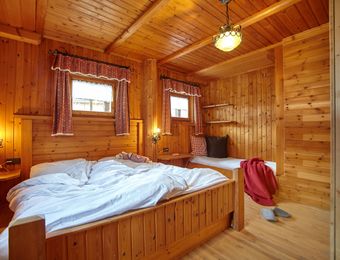 Heustodl
Review date 06. November 2022
Super staff/owner family, very friendly and attentive to their guests. Top on site activities like the Sauna and the pool, amazing breakfast with very fresh products. We took a chalet, very comfortable, great for large families. The area doesn't have direct sky lifts, but it allowed it to keep an original feeling. We went in autumn, and/but would love to try the summer experience.<br /><br />(Übersetzt von Google)<br />Super Personal/Eigentümerfamilie, sehr freundlich und aufmerksam um ihre Gäste. Top-Aktivitäten vor Ort wie die Sauna und der Pool, tolles Frühstück mit sehr frischen Produkten. Wir nahmen ein Chalet, sehr komfortabel, ideal für große Familien. Das Gebiet hat keine direkten Skylifts, aber es hat ihm ermöglicht, ein ursprüngliches Gefühl zu bewahren. Wir waren im Herbst und würden gerne das Sommererlebnis ausprobieren.
Review date 05. November 2022
Das familiäre Ambiente, die tolle Atmosphäre und die Gastfreundschaft der Inhaber.
Review date 02. November 2022
Tutto,ambiente accogliente,gli appartamenti e i servizi top,la zona molto rilassante ma vicina a tutto!!
Review date 31. October 2022
I pro: gestori cordialissimi è disponibili. Appartamenti curati totalmente in legno con diverse soluzioni d'architettura per separare gli spazi come ad esempio porte scorrevoli. Bella la stufa economica per cucinare. Le unità abitative si trovano intorno a un corpo centrale ove si può fare colazione o mangiare. Diverse attrazioni per bambini all'insegna del Bio. Bella piscina e zona sauna. Ci si può avvicinare per scaricare ma poi occorre parcheggiare a breve distanza. Certamente attrezzature di livello alto.
Review date 29. October 2022
wunderschöne Chalet Häuser ideal für Kinder / Familien herzliche Gastgeber
Review date 10. October 2022
Tolle Lage, sehr nettes Personal schöner Spa-Bereich
Review date 30. September 2022
Wunderschöne Holz-Chalets , sehr gutes Bio Frühstück und sehr freundliche Gastgeber :-)<br />Für Familien top und auch der Spa Bereich hat uns super gefallen
Review date 25. September 2022
Sehr freundliches, sauberes und gemütliches Hotel mit sehr netter familiärer Führung durch die Familie Blasla. Hervorzuheben sind die gesamte Holzbauweise des Hotels, das Frühstück und der große Wellnessbereich. Die Lage des Hotels ist ruhig und ein idealer Ausgangspunkt für die vielen Wandermöglichkeiten des Gsieser Tals.
Review date 25. September 2022
La posizione e gli spazi comuni
Review date 24. September 2022
Ein sehr schöner Ort für Jung und Alt. Immer offene und freundliche Gastgeber und ein sehr schöner Spa-Bereich. Auch die Lage im schönen Gsieser Tal ist herrlich.
Review date 23. September 2022
het prachtige huisje, de rust, de sauna, de toegankelijke en vriendelijke hosts Iris en Martin. wat een schitterende plek om tot rust te komen en heerlijk in de bergen te wandelen
Review date 16. September 2022
Super schöner Bauernhöfe mit tollen Appartements aus Holz. Sehr nette Vermieter, die tolles Frühstück machen mit Pfannkuchen, Kaiserschmarrn,... Alles regional und Bio.<br />Die Appartements super sauber, ebenso Handtücher, Bettwäsche und Küche. Es ist ein tolles Gefühl, da barfuß zu laufen. Küche ist perfekt ausgestattet und es gibt genügend Handtücher - man bekommt auch noch mehr.<br />Sehr schönes Schwimmbad, alles sauber und neu und stylisch. Ebenso die Sauna.<br />Das Spielzimmer ist direkt neben dem Frühstücksraum, super toll und geschickt, wenn man als Eltern noch gemütlich frühstücken will. Auch außen tolle Spielplätze, Bach und Spielgeräten.<br />Es werden auch Bauernmenüs, Traktorfahrten und Yoga angeboten.<br />Lage ist schön, im ruhigen Gsieser Tal fast ganz hinten.<br />Für einen Urlaub, auch mit kleinen Kindern, oder als Paar super geeignet.
Review date 15. September 2022
Alles war absolut super. Die Erwartungen wurden nicht nur erfüllt sondern sogar übertroffen, kommen gerne wieder. Vielen Dank für alles.
Review date 13. September 2022
la natura a nostra disposizione
Review date 03. September 2022
Albergo in posizione stupenda. Aree comuni eccellenti: piscina e spa molto suggestive, area giochi fantastica, zona ristorante decisamente bella e panoramica. Proprietari gentili e disponibili. Presenza di area esterna molto bella, con giochi e animali, all'imbocco di diversi sentieri. Colazione ottima.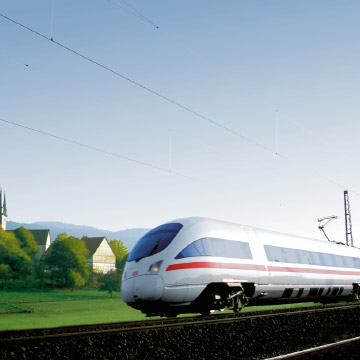 Arriving by train
© Deutsche Bahn AG / Gert Wagner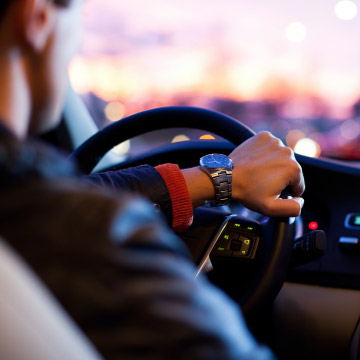 Get here by car