Services around Organic cuisine
Restaurant for hotel guests
Vegetarian menu
Vegan dishes
Allergy-free kitchen & intolerances
Menu selection
Vital kitchen
Hotel bar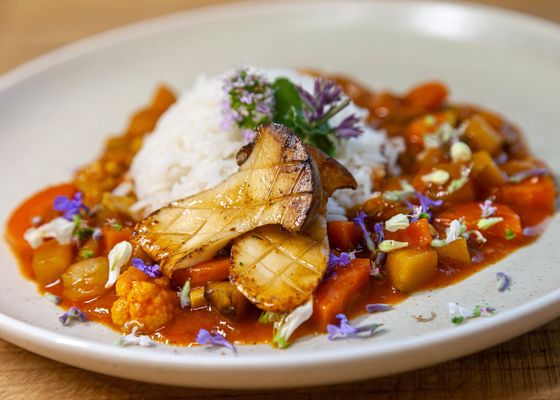 100% certified:

The Steineggerhof cuisine is creative, fresh, modern, in love with herbs, seasonal, close to nature, colorful and healthy. The focus is on vegetarian-vegan dishes and South Tyrolean dishes.

We grow more than 50 different herbs and vegetables in our own permaculture garden, and we obtain meat from our organic farm.

We ferment, make juices, preserve, make our own jams, bake bread, make vinegar and above all: experiment a lot.
Services around Sustainability
Hotel with charging station for e-cars
Certified BIO HOTELS member since November 2018
Inspected by ABCERT
Climate balanced hotel
3,63 kg Co2e/night
30,1 tons CO2e/year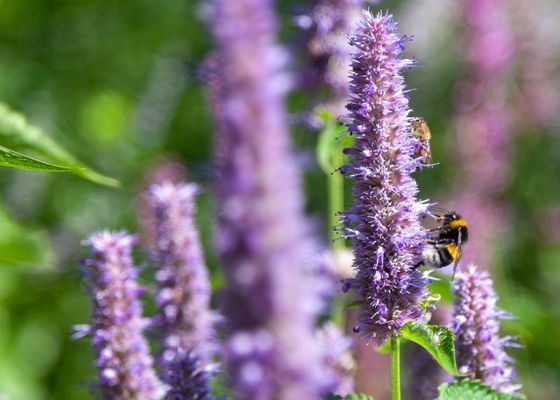 Our contribution to the future:

Sustainability is a very important topic for us as a family. In 2017 we became a climate neutral hotel, in 2019 we became the first climate positive hotel in South Tyrol. We consume 4.4 kg of CO2 per overnight stay. Solar and photovoltaic systems provide environmentally friendly energy, electricity is generated with hydropower. Once a week there is a veggie day. Bulk packaging saves a lot of waste. Sparkling water comes from our dispensing system. We also use ecological cleaning products throughout the hotel.
HolidayA retreat in the mountains. An oasis in the middle of the city. A refuge by the sea. As different as these destinations are, they share one similarity: the warmth with which hotel staff interacts with you the guests. Anyone seeking for a warm and relaxed atmosphere is welcome at the BIO HOTELS.You can expect the following:A fine cuisine with no compromises on the quality of food and beverages – BIO HOTELS stand for 100 % organic products and 100 % responsibility. Lots of freetime activities. A healthy indoor climate which allows for well-being and relaxation. Encounters with inspiring individuals.
Elevator
Free WIFI
Non smoking hotel
Free parking
Pick-up service from train stations included
Nature hotel
Summer sports activities such as hiking, cycling, golfing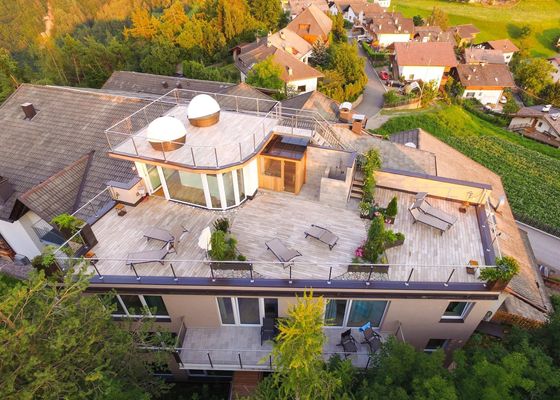 Sustainable hotel experiences:

The Steineggerhof is a founding member of the Bikehotels South Tyrol. Five times a week our bike guides show you crisp single trails and the best views. Hikers looking for peace and relaxation, mountain huts with delicious dishes and a unique panorama are at their best with us.

Surrounded by the Dolomite mountains, you can plunge into a new hiking adventure every day! During the relaxing yoga classes with Sigrid on the panoramic roof terrace the motto is "stress off, relaxation and recreation on".
Wellness:A delicious extensive breakfast.  A walk over meadows and along green lanes. Sweat bathing in the sauna and a jump in the pond. Our BIO HOTELS wellness specialists invite you to take a breath and relax. 100 % certified and natural cosmetic products is a must-have. Furthermore, resource-saving operation is a quintessential providing you with relaxation on a whole new level of environmental certainty.You can expect the following:Hours of bathing joy in luxurious swimming pools and ponds. A great variety of saunas and steam baths. A nice offering of certified natural cosmetics. Fitness, Yoga, and meditation rooms. Massages, energetic treatments, revitalizations, and many other beauty applications. A well trained and qualified staff.
Hotel with swimming pool
Indoor swimming pool
Whirlpool / jacuzzi
Hotel with sauna
Steam bath
Hotel with gym
Hotel with yoga
Massage offers
Relaxation area
Feel-good garden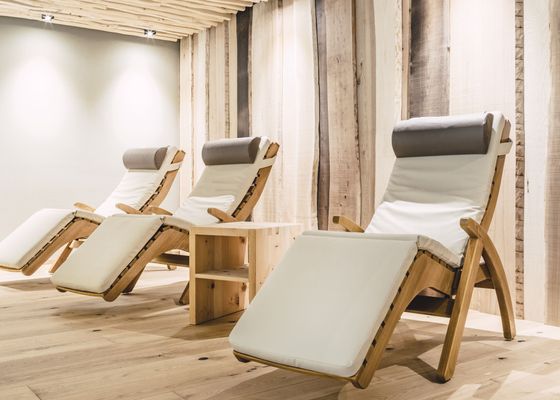 Sustainable wellness experiences:

Treat your body and mind to a few hours of downtime! Unwind in our relaxation room "Terra", sweat healthy in the Finnish sauna, relax in the comfortably warm whirlpool or dive into new worlds in the reading room - all this is possible with us.

An exceptional place for those seeking relaxation is the star terrace with Finnish sauna: listening to the birds singing and the wind rustling in the treetops, following the clouds drifting overhead - all these sensory impressions are priceless.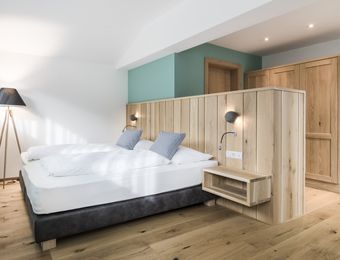 New Planet Room Mercury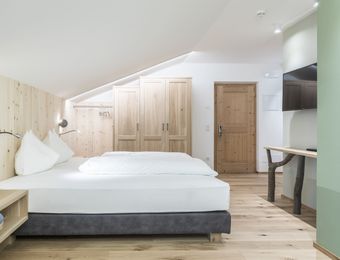 New planetary suite Jupiter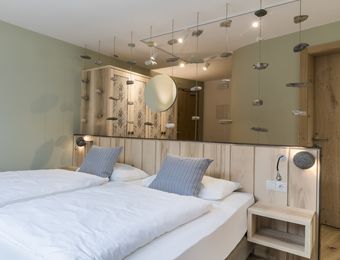 New planetary suite Venus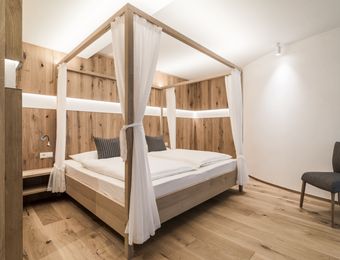 Planetary Suite Saturn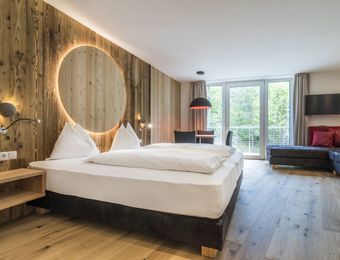 New planetary suite Mars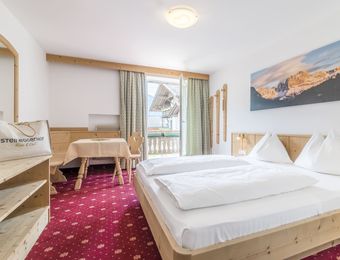 Double room Standard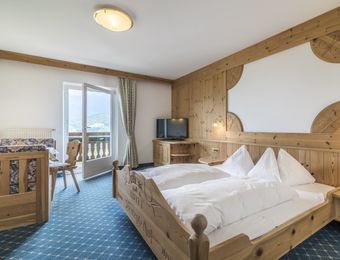 Double room Comfort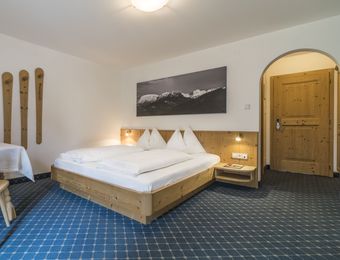 Double room Superior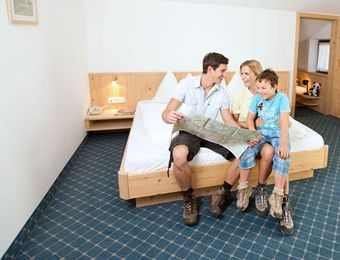 Double room Superior Family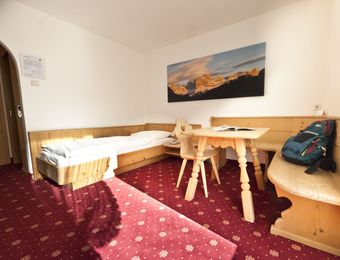 Single room
Review date 26. October 2023
Ein ruhiger Urlaubsort
Review date 20. October 2023
Best Cill & Ride Place ever
Review date 20. October 2023
Die Philosophie des Hauses hat meinen Traum von Geburtstagsfest mit Familien-u. Freundeskreis wahr gemacht. Das vegane mehrgängige Festessen und den veganen Geburtstagskuchen mit viel Liebe dekoriert, stilvoll serviert und zudem noch aufmerksam umsorgt, genossen ich und meine Gäste die lukullischen Überraschungen sehr. In der großen gemütlichen Gaststube verbrachten wir bei Musik und Gesang wunderschöne Stunden. Sonja und Kurt und allen, die zum Gelingen meines Geburtstagsfestes beigetragen haben ein großes Kompliment. Wir kommen wieder!
Review date 14. October 2023
Das beste Hotel, in dem wir jemals Urlaub gemacht haben. Wir haben uns von Sekunde eins an wohlgefühlt. Es ist blitzsauber, das Personal ist authentisch und immer freundlich, man merkt das gute Klima im Team. Das Essen war hervorragend - jeden Abend 5 Gänge sind eine Herausforderung. Alles vegan (wenn man möchte), alles bio, nachhaltig, bewusst. Genau das, was wir gesucht haben. Und was uns aufgefallen ist: auch die anderen Gäste waren sehr angenehm, es gab keine "Müll- oder Essensresteberge" auf den Tischen, es war immer eine super ruhige Atmosphäre beim Essen. Manchmal war uns das mit unseren beiden Kindern fast schon unangenehm ruhig. Das Zimmer (Suite) ist hochwertig eingerichtet, WC und Dusche sind voneinander getrennt. Die Küchenzeile konnten wir nach Absprache benutzen. Es sind aber auch viele Kleinigkeiten, die das Hotel ausmachen. Ein defektes Leuchtmittel im WC vom Wellnessbereich wurde umgehend getauscht. Wir fragten ein Mal, ob wir das Hauptgericht für die Kinder eher bekommen könnten und am nächsten Tag wurden WIR gefragt, ob wir es eher bekommen wollen. Aufmerksamkeit gegenüber den Gästen spielt hier ne große Rolle. Wir reisen normalerweise nicht nochmal an denselben Ort, aber hierher kommen wir ganz sicher wieder. Vielen Dank für den tollen Urlaub.
Review date 04. October 2023
Ich denke das tollste Hotel, dass ich je besucht habe. Und ich habe viele Hotels besucht. Das ganze Konzept hatte uns schon nach einem Tipp auf der Homepage überzeugt und wir haben sofort gebucht. Der Besuch dann überraschte uns, dass es die Erwartungen noch übertroffen hat. Zimmer sehr sauber und toll eingerichtet. Die Familie und das ganze Personol unglaublich freundlich. Man fühlt sich direkt richtig wohl. Und dann das Essen; jeden Abend zum Abschluss des Tages ein Höhepunkt in 5 Gängen. Alles biologisch, nachhaltig und das Fleich / vegan oder vegetarisch einfach köstlich. Da ist es schwierig noch den Nussbraten als meinen besonderen Favorite zu bezeichnen. Danke - danke - danke an das ganze Team für diesen unvergesslichen Aufenthalt.
Review date 17. September 2023
Super Essen, sehr nettes Personal und eine wunderbare Dachterrasse.
Review date 17. September 2023
Das Team verwöhnt die Gäste mit Herz und Seele. Das Abendessen übertrifft alle Erwartungen. Für Vegetarier, Veganer sowie für Fleischliebhaber werden keine Wünsche offen gelassen. Auch das Frühstücksangebot ist perfekt. Wir geben diesem Hotel eine 10plus!
Review date 02. September 2023
Alles TipTop
Review date 30. August 2023
Ein super schönes Hotel mit einem tollen Team von der Reinigungskraft bis zur Inhaber Familie. Dazu ein sehr leckeres Essen und eine Traumhafte Landschaft für tolle Bike-Touren. Dazu täglich geführte Toren für jede Leistungsstufe. Die Ruhe bringt einem schon nach wenigen Tagen ein tiefe Entspannung. Wir kommen sicher wieder.
Review date 29. August 2023
Super Hotel!! Ich würde jederzeit wieder kommen. Das Essen war eine Wucht, alles Bio uns so lecker. Das Personal ist richtig herzlich, zuvorkommend und hilfsbereit. Besonders erwähnenswert sind die beiden Bikeguides. Sehr sehr kompetent und freundlich. Es hat einen riesen Spaß dort gemacht. Kann das Hotel uneingeschränkt empfehlen.
Review date 21. August 2023
Gentilezza del personale, qualità e comfort della struttura, menù sempre diverso anche per mia moglie celiaca
Review date 20. August 2023
Bellissimo soggiorno. Camere deliziose e una vista strepitosa. Ottimo per rilassarsi anche grazie alla piscina coperta e sauna. Gli albergatori e il personale sono molto gentili e disponibili e ci hanno fornito tutte le informazioni per escursioni e attività nella zona (che sono varie e fantastiche) Il cibo era ottimo e anche se noi siamo onnivori ci hanno stupito con piatti vegani davvero molto buoni e cucinati con passione. Era comunque possibile avere quasi sempre un secondo di carne a scelta anch'essa di ottima qualità. Da consigliare per chi desidera un vero relax.
Review date 20. August 2023
Bellissima struttura, con una bella piscina coperta (in altre regioni le avrebbero dato 4 stelle). Ristorante di ottimo livello (prevalentemente vegetariano/vegano, ma c'è sempre un piatto di carne come alternativa), sia come quantità che qualità. Anche la colazione è ricca con prodotti genuini molto buoni. Il personale è molto gentile e disponibile. La struttura è in un contesto molto silenzioso e la nostra camera aveva una vista magnifica sul Rosengarten.
Review date 05. August 2023
sehr schönes Hotel mit super freundlichem Personal, leckerem Essen und einem tollen Gesamtkonzept. Die Idee, sich auf veganes Essen zu konzentrieren und Fleisch als Alternative auf ausdrücklichen Wunsch anzubieten finde ich beinahe schon revolutionär und findet hoffentlich viele Nachahmer. Weiterhin viel Erfolg liebe Fam. Resch mit Team!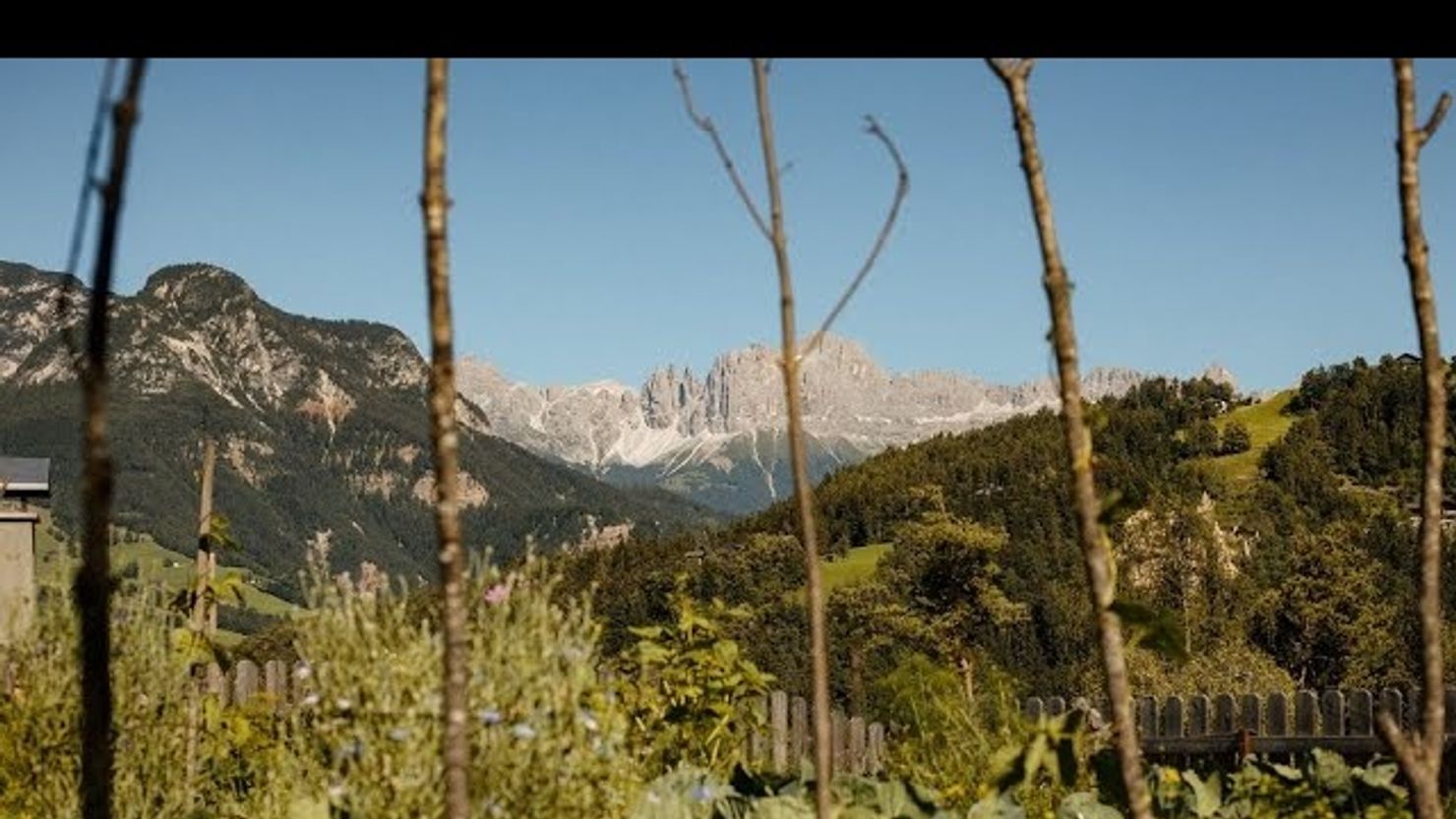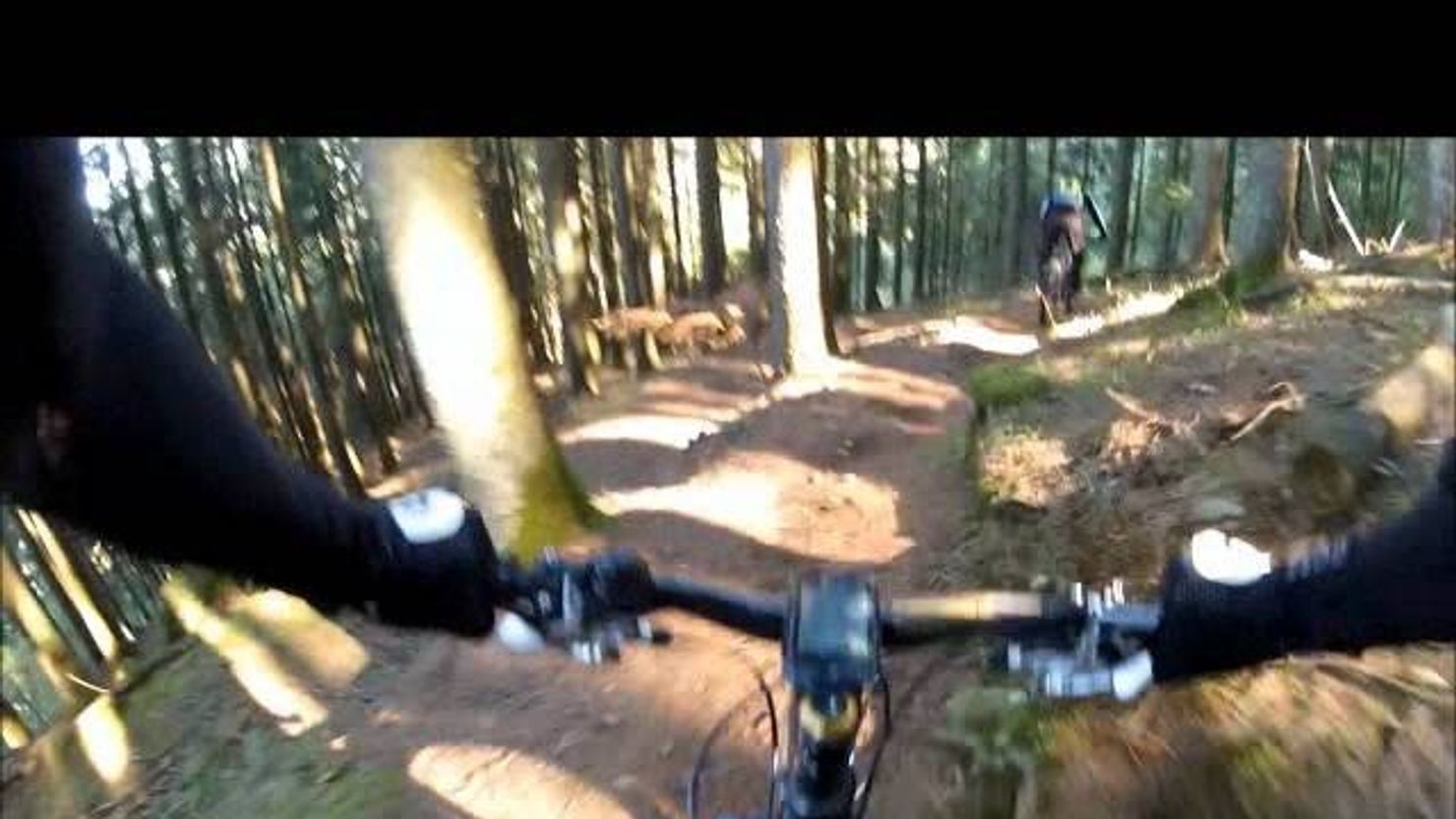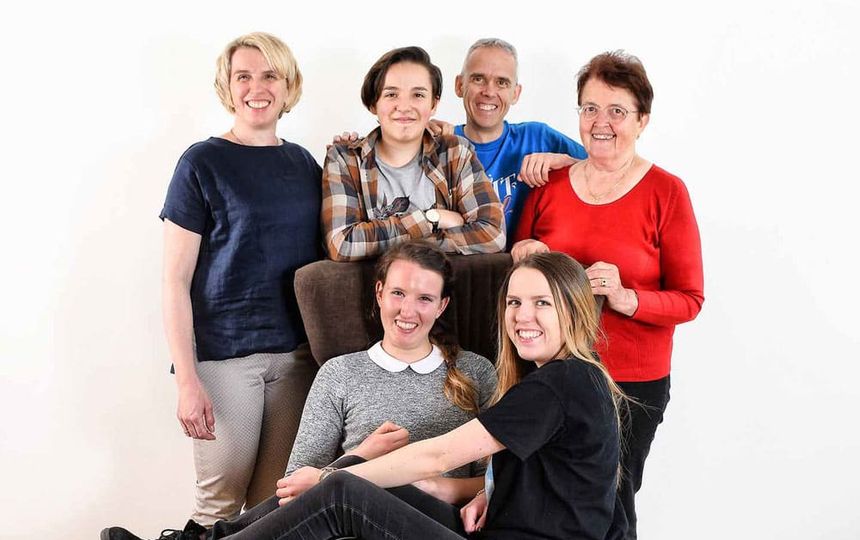 Hosts
In the second generation we run the small family hotel with a lot of passion. Kurt is hotel manager, chef, hobby gardener, mountain bike pioneer, president of Bikehotels Südtirol and specialist for outdoor activities. Sonja is hotel manager, receptionist, service manager, hiking companion, listener and avid reader.
 
Natalie is the eldest daughter, horse lover, farmer, cook, animal whisperer, wife and mom. Lisa is the middle daughter, junior boss, Sonja's right hand, social media caretaker and maid-of-all-work.
 
Tommy is the youngest son, experimental developer of new vegan dishes and food technician in training. Grandma Marianna is senior chef, good soul of the house, keeper of herbs and flowers and perfect tea mixer.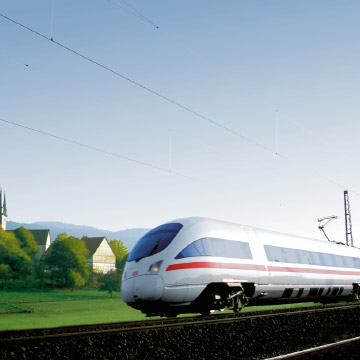 Arriving by train
© Deutsche Bahn AG / Gert Wagner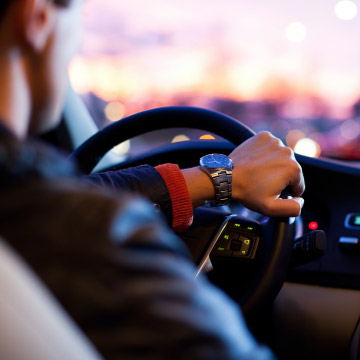 Get here by car