Highlights
Public Restaurant
100% vegetarian cuisine
Vegan dishes
Allergy-free kitchen
Services around Organic cuisine
Menu selection
A la carte meals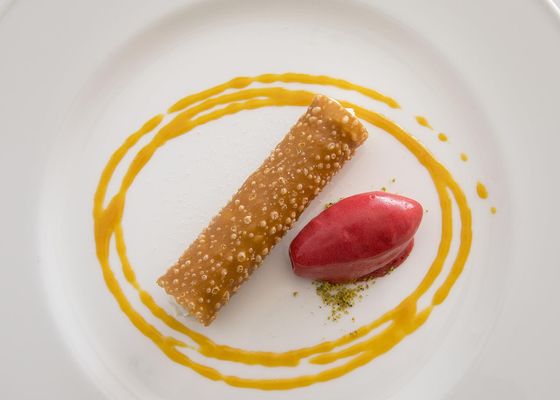 100% certified: 

Our strength? Certainly the choice of our Managing Director Roberto Vannoni to open the doors of the Mater Terrae restaurant solely to organic and seasonal products.

We will  delight your palate with natural seasonal products and unique recipes based on art, creativity and innovation!

Not to mention the fact that our restaurant is green from the "foundations", designed and built with the aim of saving energy and avoiding harmful fumes from building materials.
Services around Sustainability
Certified BIO HOTELS member since May 2013
Inspected by ABCERT
Our contribution to the future:

Each place has a particular character. The seventeenth-century facade of the Bio Hotel Raphaël makes it a green oasis in the heart of the city.
Hotel Raphaël has a green heart, from the ecological and solar architecture, to the choice of ingredients for our dishes, natural, organic and seasonal products.
Highlights
Vacation with your dog
Hotel for celebrations
Hotel with gym
Hotel with child care
Services around Vacation
Elevator
Free WIFI
Non smoking hotel
Pick-up service from train stations included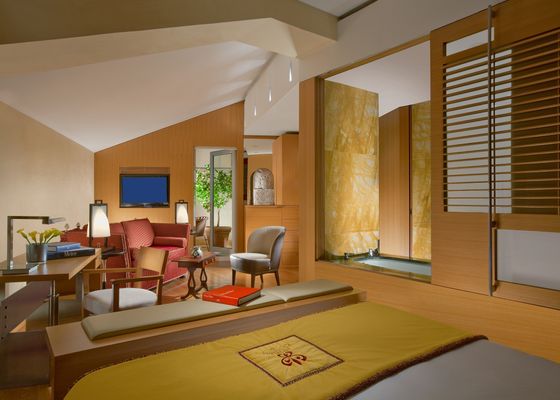 Sustainable hotel experiences:

Feeling at home surrounded by works of art, in the heart of the most splendid Rome: a pleasure reserved only for the most refined travelers, those who choose the charm and discrete luxury of the BIO HOTEL Raphaël 5 * L.
Immerse yourself in a world of charm, just a few steps away from the Pantheon, Spanish Steps and St. Peter's Church: an ideal base to experience the elegance of Rome.
Services around Romance
Special offers for couples in love
Romantic ambience in the room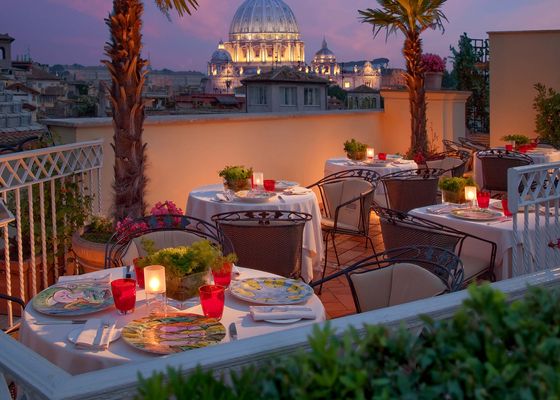 Enjoy romantic ambience:

Whether in a classic double room or one of our exclusive suites: romantics get their money's worth with us. Spend intimate hours as a couple, dine in style on our terrace with heavenly view and create moments for eternity!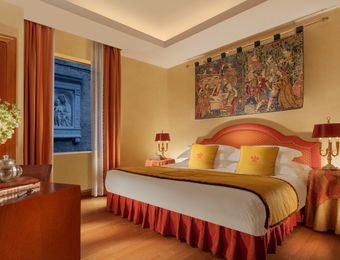 Classic Double Room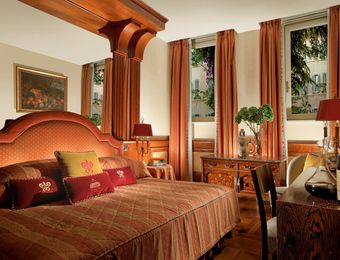 Classic Deluxe Room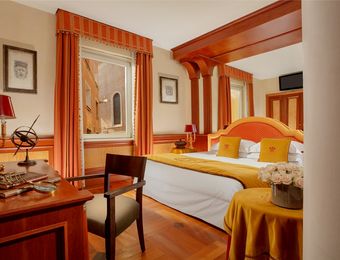 Deluxe room with Terrace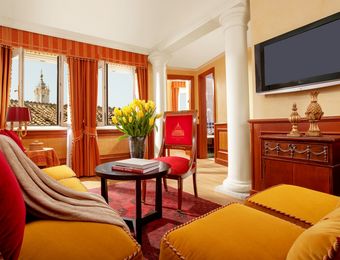 Navona Suite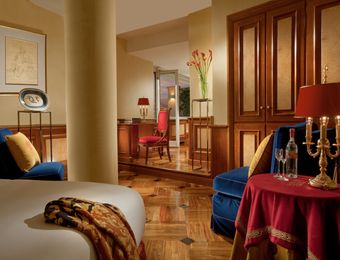 Bramante Suite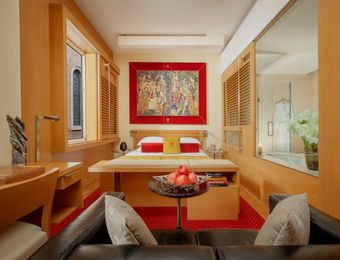 Richard Meier Executive Deluxe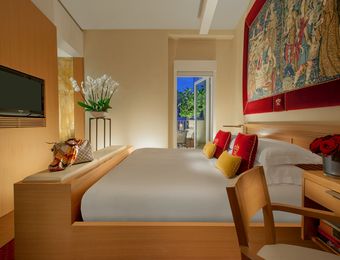 Richard Meier Executive Deluxe with Terrace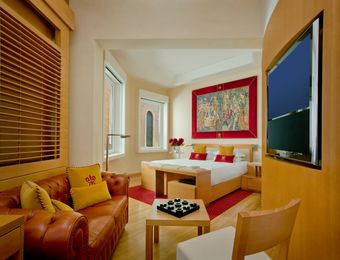 Richard Meier Executive Junior Suite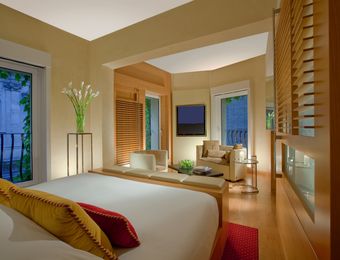 Richard Meier Executive Suite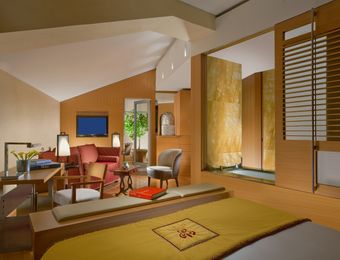 Richard Meier Executive Suite with Terrace
Overall rating
4830 rating
Review date 28. September 2023
Wonderful stay. I love Rome and this was the best of everything- proximity, quiet, quality, and nice desk clerks who made us so comfortable and accommodated. I wish I'd been coming here every time!
Review date 28. September 2023
It is beautifully restored and the room was gorgeous
Review date 27. September 2023
We had a wonderful time at Bio hotel Raphael. Very friendly and polite staff. Beautiful and cozy hotel with very clean and comfortable rooms. The rooms were fully equipped with modern and expensive appliances. Overall great experience. Would definitely recommend this hotel.
Review date 27. September 2023
Location is good but the hotel is average for the price they charge. For GBP 500 a night I expect something different. The hotel is in need of some refurbishment.
Review date 24. September 2023
Nice and courtesy staff, location, etc.
Review date 23. September 2023
A pochi passi da Piazza Navona, un albergo elegante e tranquillo, con un ristorante panoramico all'ultimo piano, il sesto, dove si mangia molto bene in un ambiente comodo e non rumoroso, meritatamente stellato. Ottimo vino e personale competente e molto cortese. Una splendida serata sia con la famiglia che con gli amici. Atmosfera romantica per le giovani coppie. Cucina vegetariana e menù ricchi e fantasiosi, non dimenticando la tradizione.
Review date 20. September 2023
Todo, cómodo, aire acondicionado, baño grande
Review date 19. September 2023
4 звезды - только за вид. И за персонал. Еда - плохая, дорого и без удовольствия.
Review date 19. September 2023
Excellent. !
Review date 18. September 2023
Such a wonderful stay with the loveliest hosts in such a beautiful setting!
Review date 18. September 2023
This hotel is a gem! Love that they have Dyson hair straighteners and blow dryers in the bathroom - normally even super expensive hotels offer annoyingly cheap hair tools. We only stayed here for a night due to a missed flight that stranded us in Rome but thought everything about the hotel was very charming (exteriors, interiors, roof bar, neighborhood, staff) and our room (210) was an unbeatable value given how pricey Rome is. Would definitely come back!
Review date 18. September 2023
The room was beautifully renovated - very modern, elegant and comfortable. The staff were very welcoming and helpful. The location is superb. There is a beautiful terrace restaurant on the top floor.
Review date 16. September 2023
The location is excellent. The staff are great, friendly and helpful. Breakfast is good but vegetarian.
Review date 15. September 2023
Location excellent Beds soooo comfortable!! Service not to be rivaled….like a Four Seasons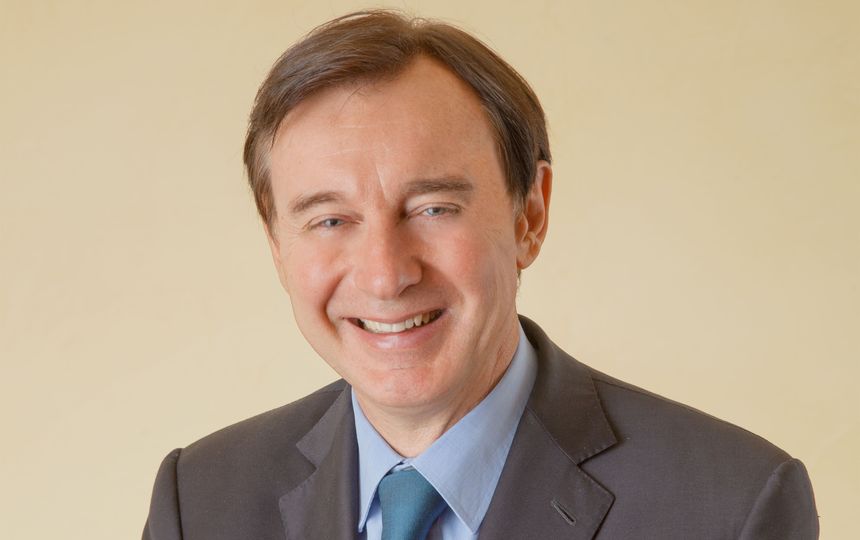 Hosts
Founded in 1963 by Spartaco Vannoni, the Bio Hotel Raphaël is considered an oasis in the center of Rome, but it is more than a magnificent plant architecture or an elegant dress. The Hotel Raphael has a green heart that shows in careful details and great attentions. The Maître de Maison Roberto Vannoni is always taking care of the comfort and health of our guests.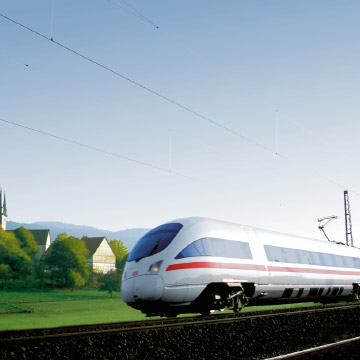 Arriving by train
© Deutsche Bahn AG / Gert Wagner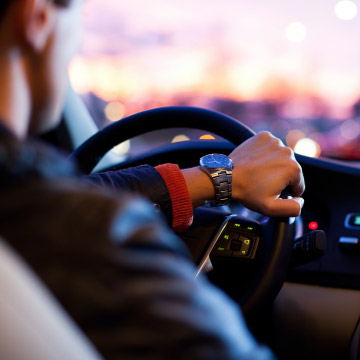 Get here by car