Become a member
Be part of our sustainable community!
Membership in our BIO HOTELS is much more than a "seal". With us you become part of a community of values. This way you benefit from the regular exchange, our large network and exclusive marketing. Our BIO HOTELS brand enjoys trust and credibility among guests and partners. High standards, transparency and annual reviews by independent inspection bodies make us unique in the industry.
Do you like our philosophy? Then you too can become a member of our BIO HOTELS Community!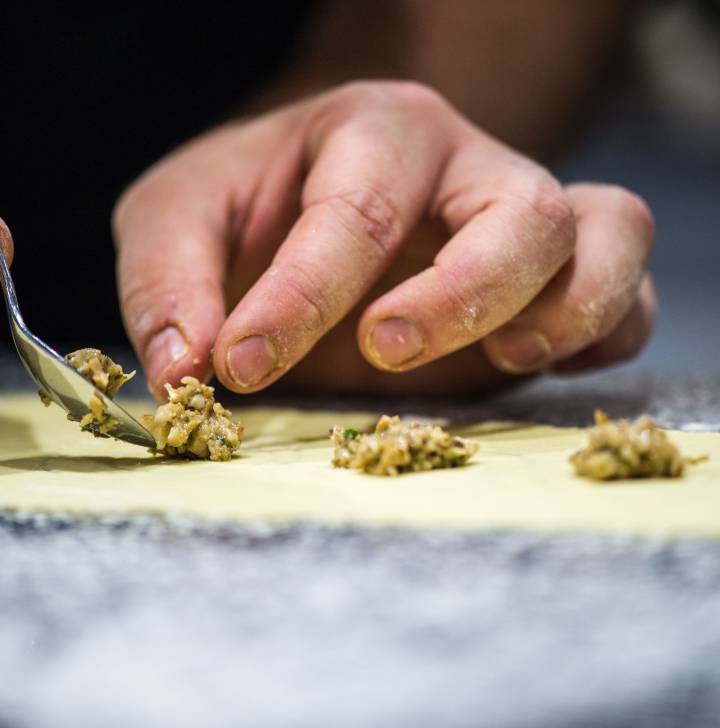 Here you can find some frequently asked questions from interested companies:
What are the benefits of beeing part of the BIO HOTELS association?
We BIO HOTELS see ourselves as a community of values. Together we want to make a lasting difference in sustainability tourism. Through collegial exchange, we strengthen and inspire each other, initiate projects together and expand our network. In addition, we all benefit from our joint marketing concept, reaching target groups and better conditions with our long-term BIO HOTELS partners.

What challenges have to be mastered on the way to becoming a BIO HOTEL?
The desire to run a company differently than usual is one thing, implementation is another. So it's not just about converting the kitchen to organic products, but also motivating employees to reduce concerns and to form regional alliances. Ultimately, it is also crucial to inspire people with it, e.g. B. to address guests who perceive, understand and appreciate exactly this quality of the offer. Together with our partners (e.g. Bioland) we actively support you on your way to the BIO HOTEL.

Which standards apply in our BIO HOTELS?
All of our BIO HOTELS meet the same guidelines and standards. These include various sustainability aspects, ranging from 100% organic food, 100% green electricity, certified organic cosmetics, ecological cleaning agents to the use of recycled consumables. The ecological construction and equipment as well as a regular CO2 balance are a matter of course for our members.

How is compliance with the standards ensured?
Each of our BIO HOTELS establishments is checked twice a year by an independent inspection body. In addition to the organic control in accordance with the EU regulation for catering, our specific BIO HOTELS standards are also checked at the same time.
Do I have to completely convert my business?
Yes. The BIO HOTELS stand for uncompromising, highest quality. For food, this means that the ingredients used come either from organic farming, wild collection, wild-caught or natural hunting. When it comes to drinks, open drinks and hot drinks are only offered in organic quality. For beverages in packaging, there must be clarity about the content. In the case of soft drinks, a maximum of three different types of conventional quality may be offered. The holistic nature of the organic concept applies not only to Food & Beverage but also to all other areas of the hotel.

How long will the changeover take?
How much time the conversion to the BIO HOTEL takes depends very much on the status quo of the business. In particular, the motivation of the decision-makers, the employees and the concept of the change itself are fundamental. Our previous experience ranges from two to 15 months. Above all, it is about the company finding its way around and making optimal use of regional opportunities. The support we and our partners provide during the changeover range from signing the declaration of membership to certification by the organic inspection body. From this point on, the company is part of our BIO HOTELS, can use the trademark and is integrated into our advertising material and strategies.

What does membership cost?
Membership consists of the association fee and the marketing flat rate. The amount of the contribution depends on the number of beds.

How can I present my hotel on the booking portal www.biohotels.info?
With membership in the association - and the associated compliance with our standards - you can also benefit from our diverse advertising opportunities. This also includes your own hotel presentation on our booking platform.