Services around Organic cuisine
Public Restaurant
Vegetarian menu
Vegan dishes
Allergy-free kitchen & intolerances
A la carte meals
Hotel bar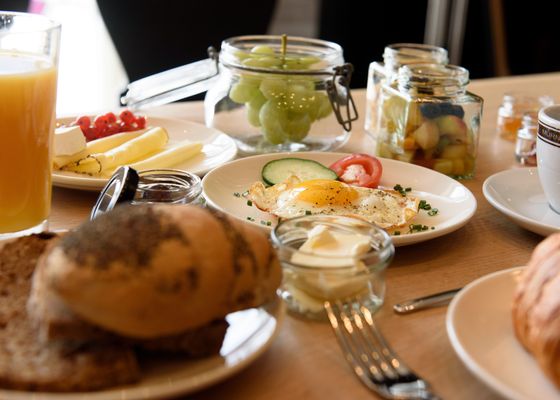 Enjoy with security:

Our own brewery in Garmischer Hof

A brewpub is home. A regional beer identity. We wanted such a place and such a product. That's why we let the idea ferment and then tackled it.

We make artisanal beer. Without hop dosing machine and without fully automatic machines. It is untreated, i.e. not filtered, heated or colored, and flows directly from the tank to the bar. As a so-called cellar or Zwickel beer that you can enjoy fresh and, also in the traditional way, like to examine it earlier.

Because part of our brewery philosophy is also the unobstructed view of the brewhouse and the open tanks. We appreciate innovative steps on traditional parquet. That's why we treat you to fresh, Bavarian cuisine that also has new companions on your plate. Cheers!
Services around Sustainability
Hotel with charging station for e-cars
Certified BIO HOTELS member since May 2015
Inspected by ABCERT
Climate balanced hotel
4,16 kg Co2e/night
183,1 tons CO2e/year
Resource-saving building biology
Public interest company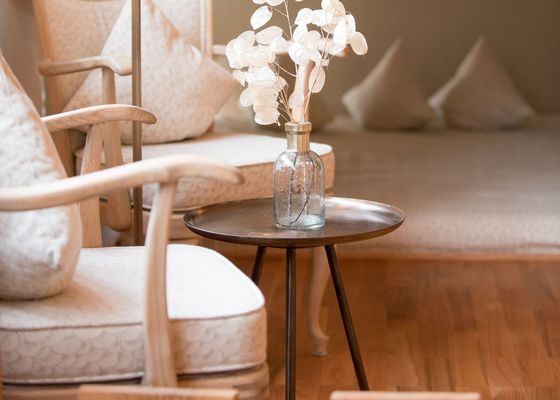 Our contribution to the future:
Economy for the common good in the Biohotel Garmischer Hof
The fact that a "good life for me" becomes a "good life for everyone" is a fundamental idea of the economy for the common good - which we fully share and which we allow to move in as a future-oriented economic model.
Success is no longer only measured in terms of financial profit, but the well-being of people and the environment is declared the primary goal of business.
Entrepreneurial action according to new, societal criteria are taken into account in the balance sheet.
HolidayA retreat in the mountains. An oasis in the middle of the city. A refuge by the sea. As different as these destinations are, they share one similarity: the warmth with which hotel staff interacts with you the guests. Anyone seeking for a warm and relaxed atmosphere is welcome at the BIO HOTELS.You can expect the following:A fine cuisine with no compromises on the quality of food and beverages – BIO HOTELS stand for 100 % organic products and 100 % responsibility. Lots of freetime activities. A healthy indoor climate which allows for well-being and relaxation. Encounters with inspiring individuals.
Electrosmog Reduced hotel
Elevator
Free WIFI
Accessible hotel
Vacation with your dog
Summer sports activities such as hiking, cycling, golfing
Winter sports activities such as Skiing, tobogganing, snowshoeing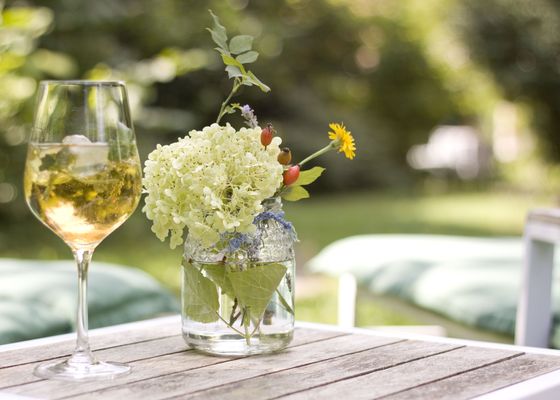 Sustainable hotel experiences:Those who live in the famous Olympic location at the foot of the Zugspitze can consider themselves lucky; And if you are on holiday in Garmisch-Partenkirchen, it is all the more: A place with impressive historical facades and lovingly painted houses with a very special flair. The breathtaking mountain panorama makes this place simply unique!

In summer: hiking, climbing & climbing forest, jogging & Nordic walking, cycling & mountain biking, golf, healthy climate, lakes & bathing fun, Partnach Gorge, paragliding & tandem flights, fishing

In winter: winter hiking, skiing, snowboarding, touring, snowshoeing, ice skating, tobogganing, horse-drawn sleigh rides.
Wellness:A delicious extensive breakfast.  A walk over meadows and along green lanes. Sweat bathing in the sauna and a jump in the pond. Our BIO HOTELS wellness specialists invite you to take a breath and relax. 100 % certified and natural cosmetic products is a must-have. Furthermore, resource-saving operation is a quintessential providing you with relaxation on a whole new level of environmental certainty.You can expect the following:Hours of bathing joy in luxurious swimming pools and ponds. A great variety of saunas and steam baths. A nice offering of certified natural cosmetics. Fitness, Yoga, and meditation rooms. Massages, energetic treatments, revitalizations, and many other beauty applications. A well trained and qualified staff.
Hotel with sauna
Steam bath
Hotel with day spa
Massage offers
Cosmetic treatments
Energetic treatments
Relaxation area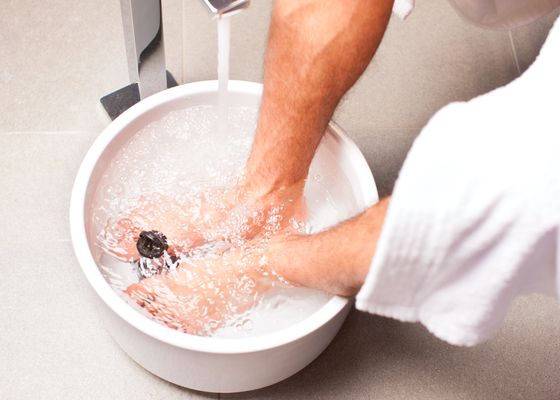 Your sustainable wellness experience:

You will find a very special place under the roof, where our Alpisana Spa extends over 400 m2. The thoughts that come to rest are sociable here, and the head is animated when it lets them fly.

There is also enough space and a wide range of wellness options: Finnish sauna with mountain views, steam bath with a starry sky, open-air balcony with alpine panorama, Kneipp prondel with drinking fountain and oases of calm. In the application area, you can pamper yourself with local herbs and 100% certified natural cosmetics in one of the massage rooms or the whirlpool.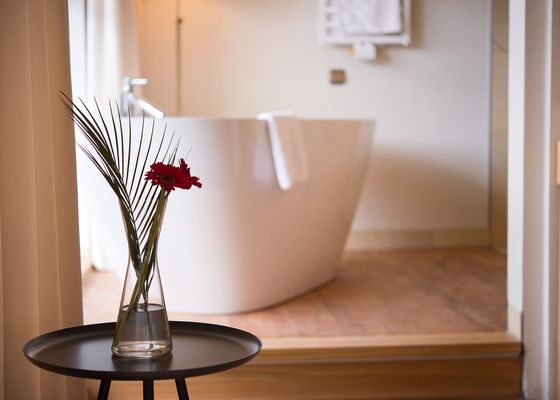 Experience romantic ambience:
Candlelight dinner, relaxing hours for two in our SPA or in your room - at Garmischer Hof there are countless ways to surprise your loved ones and make them happy.
Choose from our attractive arrangements or speak to us so that we can provide you with a romantic experience that fully meets your wishes!
Meetings: Start your meeting with rested mind and clear outlook. Work concentratedly and enjoy vitamin boosts during the break. Experience a healthy mix of intensive teamwork and relaxation programs. Our BIO HOTELS focused on Green Meetings offer great and sustainable conditions for meetings and workshops of all sorts.You can expect the following:Inspiring rooms with great daylight. State-of-the-art equipments. Vitamin-packed breaks. Flexible eating hours. Possibilities to relax and move actively. Receive a Green Meeting certificate on request.
Conference packages
Half-day and full-day packages
Contact
+49 8821 9110
hotel@garmischer-hof.de
Brainfood: Vital break with smoothies, fruit, nuts and much more.
Cold plates
Menu: at noon - vegetarian
À la carte: according to your wishes
Non-alcoholic drinks: Grander water, apple juice, orange juice, coffee, tea
Alcoholic drinks
Restaurant: Wed-Sun 12:00-23:00 (conference catering also outside opening hours
Framework programme:

Sauna
Wellness area
Massage
Treatments
Hiking
Brewery & restoration, beer tasting, brewing courses and much more.
Surroundings:
Zugspitze
Garmisch-Partenkirchen
Linderhof
Mittenwald
Murnau
Eibsee
Seminar
Workshop
Creative processes
Training
smaller events, e.g. with brewery courses
Meeting timesEquipment
Lift
Barrier-free
Hybrid meetings
Location and parking
In the city center
Nearest train station: Garmisch-Partenkirchen (distance approx. 600 m)
Nearest bus stop / cab rank: Garmisch-Partenkirchen (distance approx. 100 m)
In-house parking spaces: approx. 31 (subject to charge)
E-charging stations: 2 (chargeable)
Public parking spaces: chargeable
Maximum meeting capacity
Max. Number of persons: 28
Total event area: 45 m²
Total number of meeting rooms: 1
Maximum overnight capacity
Max. Number of persons: 85
Total number of hotel rooms: 47 (5 single rooms / 38 double rooms / 2 multi-bed rooms / 2 suites)
Check-in 14:00 / Check-out 10:30 (hotel rooms)
Break area
Brewery workshop: 17 people
Terrace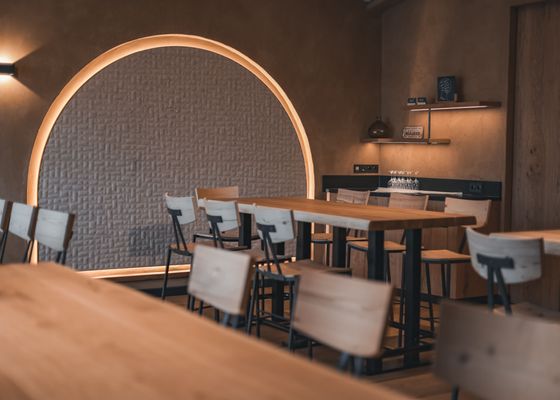 Meeting room with daylight
Conference equipment (seating, screen, flipcharts,...)
Modern conference technology (projector, blackout, ...)
Sustainable & recyclable conference materials (clipboard, pens, ...)
Network technology (Internet, WLAN, ...)
Break area (terrace, lounge, ...)
Catering / Brainfood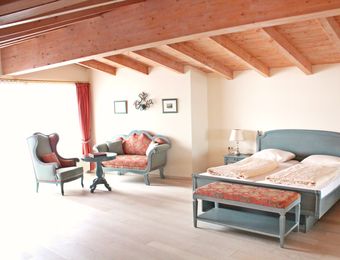 Family Room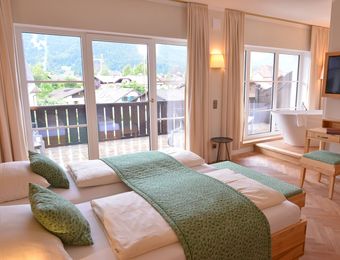 Bio Panorama Deluxe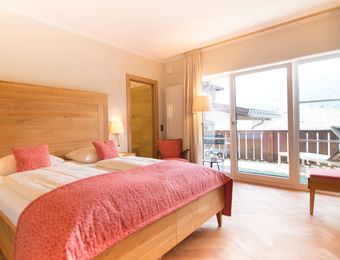 Bio Panorama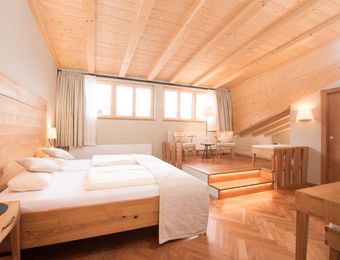 Bio Comfort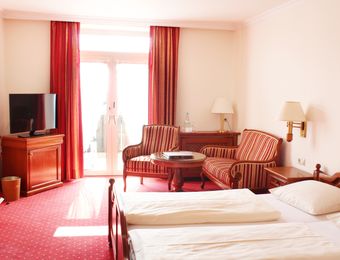 Double Room Superior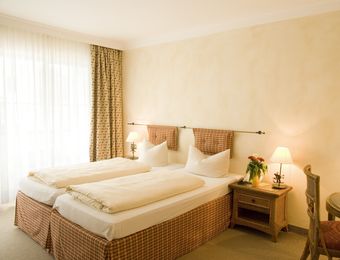 Double Room Comfort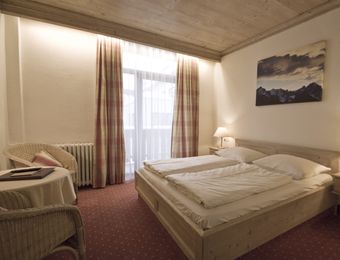 Double Budget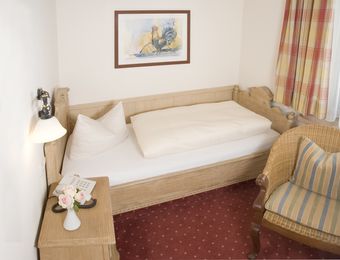 Single Room Comfort
Overall rating
6692 rating
Review date 01. December 2023
The location was perfect for our stay. The staff and service was incredible.
Review date 01. December 2023
Todo el hotel y el personal es genial
Review date 01. December 2023
We hadden een mooie grote kamer met uitzicht op de bergen (Zugspitze). Hotel is schoon en heel vriendelijk personeel. Hotel ligt in het centrum/winkelstraat met eigen parkeerplaats.
Review date 01. December 2023
Nice big spacious rooms breakfast was great staff where really friendly an helpful.
Review date 01. December 2023
Tolles Frühstück Sehr nettes und hilfsbereites Personal Tolle Atmosphäre
Review date 30. November 2023
Das Frühstück und das Hotel-Restaurant waren super und alles war lecker. Das Zimmer war sehr sauber und die Lage ist perfekt, 2 Minuten Fußweg zum Zentrum, der Einkaufsstraße und lokalem Weihnachtsmarkt bzw. Restaurants. Personal sehr freundlich und nett.
Review date 30. November 2023
Sauberkeit, Freundlichkeit des Personales. Dieses Hotel ist nur zu empfehlen, werde dieses Hotel gerne wieder nutzen.
Review date 29. November 2023
Unser Zimmer hat uns gut gefallen. Das Frühstück war echt toll. Wir hatten den Urlaub mit unserem Hund und (es ist das wichtigste!) er fühlte sich in diesem Hotel ganz gut. Ich würde gerne dieses Hotel empfehlen.
Review date 28. November 2023
Mit Herzlichkeit wurden wir im Hotel empfangen. Die Zimmer waren sehr schön, wie auch der Spa-bereich. Das Frühstück war sehr gut, das Personal super freundlich. Danke! Gerne kommen wir wieder und freuen uns jetzt schon darauf.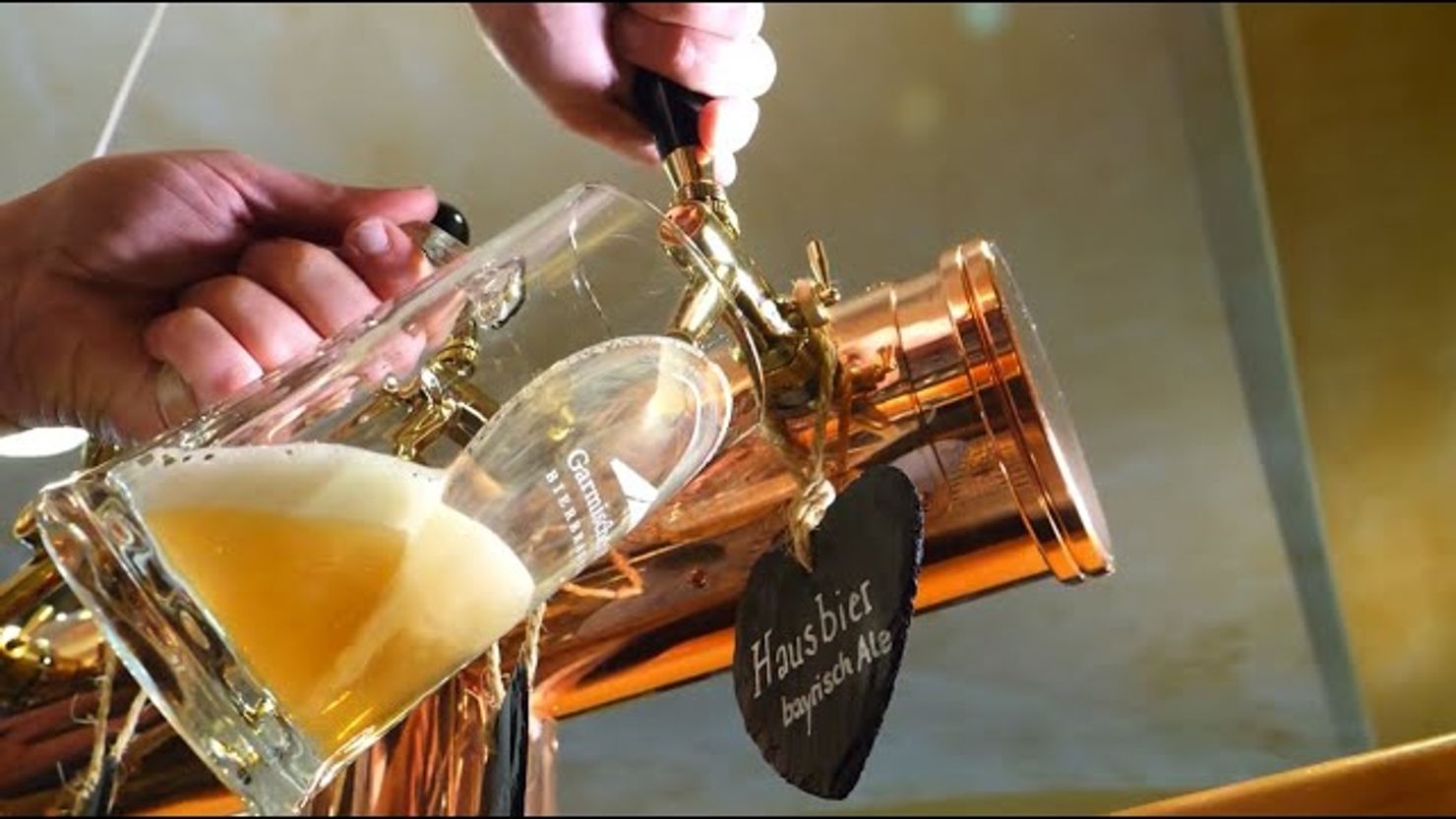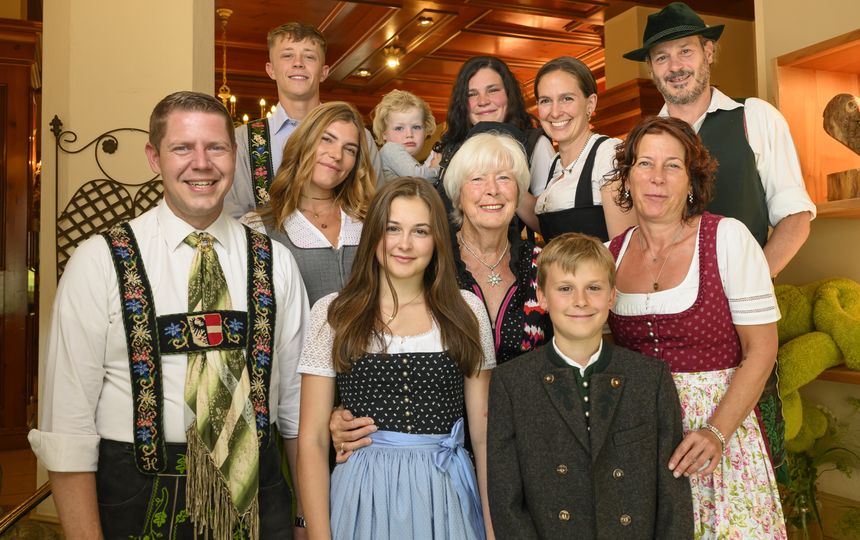 Hosts
Family-oriented, cordial, with a lot of dedication and a good deal of drive - that's who they are, your hosts at the Garmischer Hof: Florian Seiwald and Konstanze Seiwald von-Thurn.
 
Organic is more than just a concept for the passionate organic hoteliers, it's a way of life. And you can feel that with every step!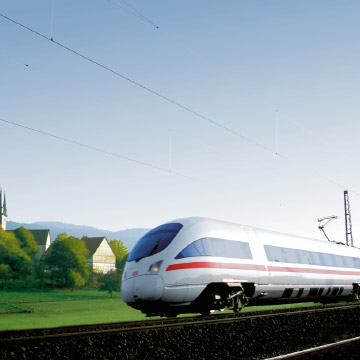 Arriving by train
© Deutsche Bahn AG / Gert Wagner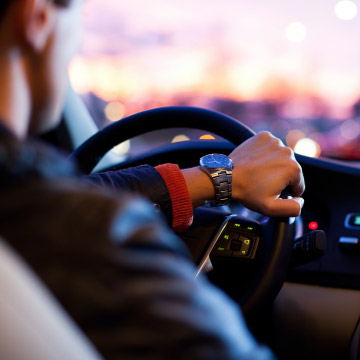 Get here by car