Highlights
Public Restaurant
Vegetarian menu
Vegan dishes
Allergy-free kitchen
Services around Organic cuisine
A la carte meals
Hotel bar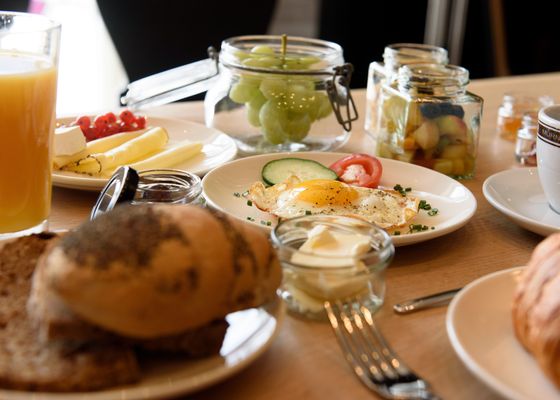 Enjoy with security:

Our own brewery in Garmischer Hof

A brewpub is home. A regional beer identity. We wanted such a place and such a product. That's why we let the idea ferment and then tackled it.

We make artisanal beer. Without hop dosing machine and without fully automatic machines. It is untreated, i.e. not filtered, heated or colored, and flows directly from the tank to the bar. As a so-called cellar or Zwickel beer that you can enjoy fresh and, also in the traditional way, like to examine it earlier.

Because part of our brewery philosophy is also the unobstructed view of the brewhouse and the open tanks. We appreciate innovative steps on traditional parquet. That's why we treat you to fresh, Bavarian cuisine that also has new companions on your plate. Cheers!
Highlights
Hotel with charging station for e-cars
Climate-neutral hotel
Services around Sustainability
Certified BIO HOTELS member since May 2015
Organically built building
Public interest company
Inspected by ABCERT
4,16 kg Co2e/night
183,1 tons CO2e/year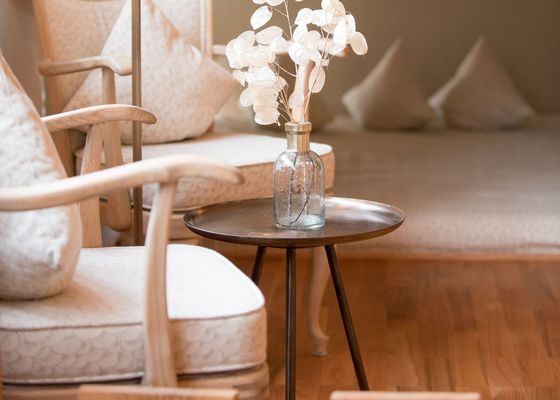 Our contribution to more sustainability:
Economy for the common good in the Biohotel Garmischer Hof
The fact that a "good life for me" becomes a "good life for everyone" is a fundamental idea of the economy for the common good - which we fully share and which we allow to move in as a future-oriented economic model.
Success is no longer only measured in terms of financial profit, but the well-being of people and the environment is declared the primary goal of business.
Entrepreneurial action according to new, societal criteria are taken into account in the balance sheet
Highlights
Vacation with your dog
Accessible hotel
Hotel for celebrations
Electrosmog Reduced hotel
Services around Vacation
Elevator
Free WIFI
Summer sports activities such as hiking, cycling, golfing
Winter sports activities such as Skiing, tobogganing, snowshoeing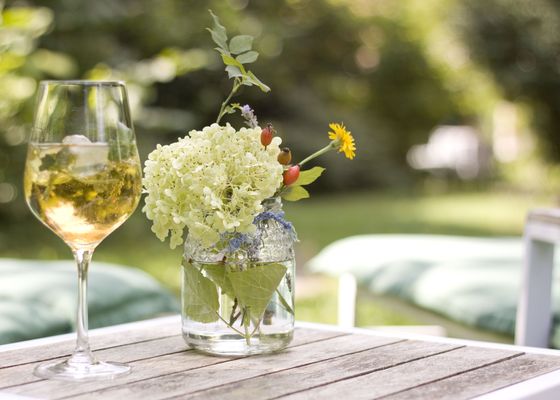 Your sustainable holiday experience:

Those who live in the famous Olympic location at the foot of the Zugspitze can consider themselves lucky; And if you are on holiday in Garmisch-Partenkirchen, it is all the more: A place with impressive historical facades and lovingly painted houses with a very special flair. The breathtaking mountain panorama makes this place simply unique!

In summer: hiking, climbing & climbing forest, jogging & Nordic walking, cycling & mountain biking, golf, healthy climate, lakes & bathing fun, Partnach Gorge, paragliding & tandem flights, fishing

In winter: winter hiking, skiing, snowboarding, touring, snowshoeing, ice skating, tobogganing, horse-drawn sleigh rides.
Highlights
Hotel with day spa
Hotel with sauna
Services around Wellness
Massage offers
Cosmetic treatments
Energetic treatments
Steam bath
Relaxation area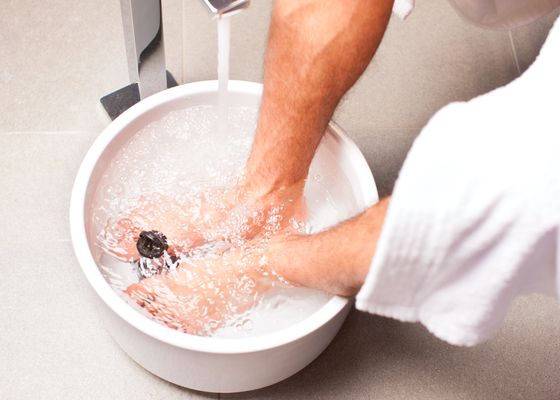 Your sustainable wellness experience:

You will find a very special place under the roof, where our Alpisana Spa extends over 400 m2. The thoughts that come to rest are sociable here, and the head is animated when it lets them fly.

There is also enough space and a wide range of wellness options: Finnish sauna with mountain views, steam bath with a starry sky, open-air balcony with alpine panorama, Kneipp prondel with drinking fountain and oases of calm. In the application area, you can pamper yourself with local herbs and 100% certified natural cosmetics in one of the massage rooms or the whirlpool.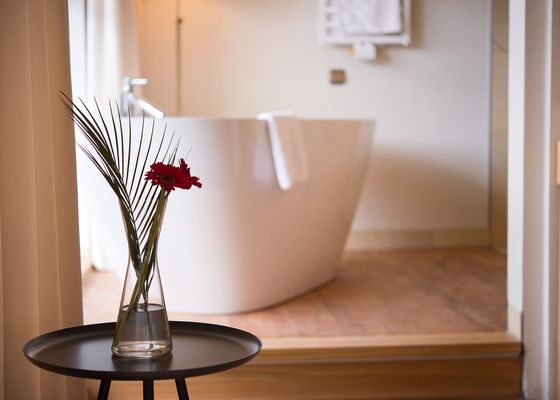 Experience romantic moments:
Candlelight dinner, relaxing hours for two in our SPA or in your room - at Garmischer Hof there are countless ways to surprise your loved ones and make them happy.
Choose from our attractive arrangements or speak to us so that we can provide you with a romantic experience that fully meets your wishes!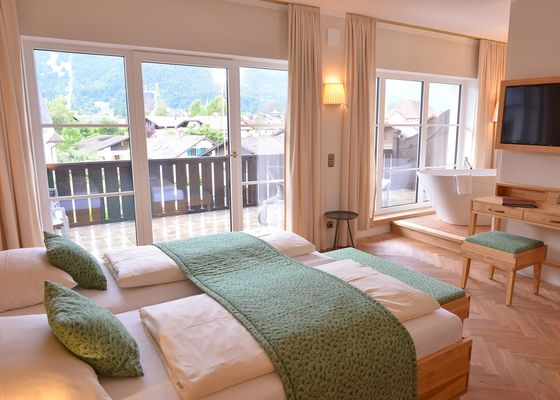 The hygiene concept in our hotel: 
Trained staff who is familiar with safety guidelines of local authorities
Staff wears masks and gloves where necessary
Disinfectants in rooms and public areas
Distance rules are observed
Buffet with service
Visits to restaurants by prior arrangement only
Limited number of guests in the restaurant and in the wellness areas, etc.
Varying times for breakfast, lunch and dinner
Hygiene breaks during catering
Special antiviral cleaning agents on an ecological basis
Comprehensive room cleaning by the staff
Guests can indicate that housekeeping is not desired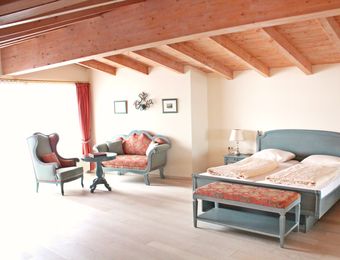 Family Room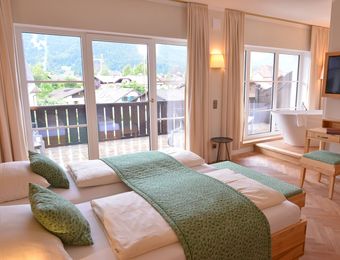 Bio Panorama Deluxe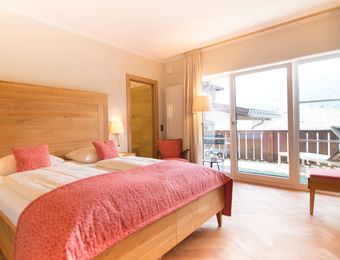 Bio Panorama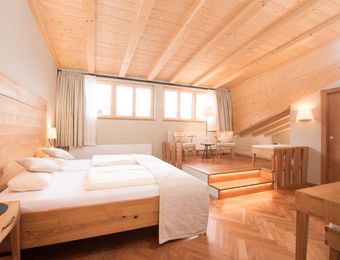 Bio Comfort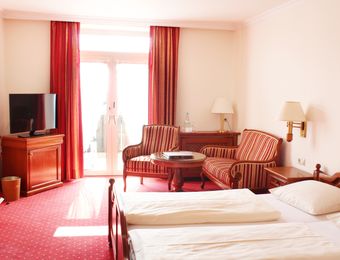 Double Room Superior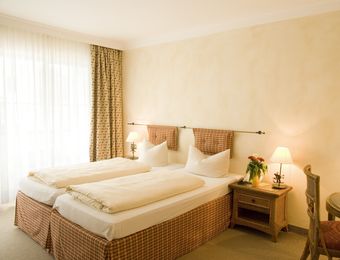 Double Room Comfort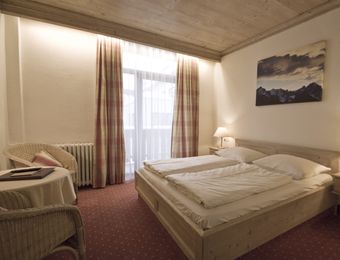 Double Budget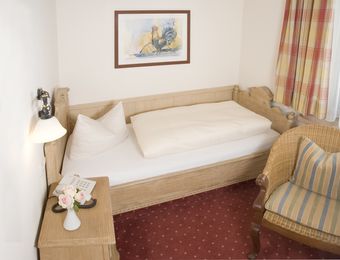 Single Room Comfort
Overall rating
5075 rating
Review date 03. October 2022
Ein sehr schönes Hotel.Das Personal ist super
Review date 02. October 2022
I held 4 rooms in my name for family with their name attached to each room, for them to check theirselves in on the day of. I was charged all 4 rooms, plus an additional $22. And $60 incidental fees when we arrive in cash only
Review date 02. October 2022
Location, parking, restaurant, nice room.
Review date 02. October 2022
Das Zimmer war sehr groß und geräumig , sauber, sehr nettes Personal und zuvorkommend, wir hatten auch einen wunderschönen Blick auf die Berge was sehr toll war und das Hotel ist super zentral
Review date 01. October 2022
very central. Love the bio concept. The sauna was great and having a brewery and restaurant on site of such a high calibre was such a bonus.
Review date 01. October 2022
الموقع قريب من السنتر الموظف كان تعامله جيد يوجد موقف للفندق ولكن برسوم
Review date 01. October 2022
Schönes Hotel mit Parkplatz direkt im Hof, gute Ausgangslage für Ausflüge zu Fuß, mit der Bahn oder mit dem Auto. Frühstück gut, aufgrund der Größe etwas unpersönlich aber Personal insgesamt sehr freundlich.
Review date 30. September 2022
Das Hotel wirkt zugegebenermaßen auf den erstem Blick als wäre es schon etwas in die Jahre gekommen, aber.... Im Inneren verbirgt sich dann ein besonderer Charme der ggf. dem Bio-Charakter geschuldet ist. Alles in allem tut das dem Aufenthalt keinen Abbruch.<br />Das gesamte Personal ist ausnahmslos enorm freundlich und hilfsbereit. Hervorzuheben sind hier aber definitiv Martha und Fr. Mergets - wow! Das war Klasse. Sie haben dafür gesorgt das der Aufenthalt in GAP und der Umgebung zu einem besonderem Erlebnis wurde. Danke auch für die vielen sehr guten Tipps zu den Hotspots in Garmisch-Partenkirchen. Denen folgend hatten wir unbeschreiblich schöne Eindrücke. Alles in allem kann ich meinem Aufenthalt nur 5 Sterne geben, denn letztlich schlafe ich im Hotel nur. Da ist mir ein Höchstmaß an Sauberkeit und ein wenig Komfort wichtig. On top kommt die Bio-Linie die sich durch das ganze Hotel (nicht nur beim Essen) zieht. Für mich absolut bemerkenswert.<br />Ich komme sicher und sehr gern wieder.
Review date 30. September 2022
Die hochwertige Austattung des Zimmers. Schöne Wellnessbereich Sehr freundliche und hilfsbereite Personal. Sehr gute Lage, zentral und trotzdem ruhig
Review date 30. September 2022
موقع الفندق جيد جدا
Review date 30. September 2022
Great location Friendly staff
Review date 30. September 2022
Alles Bio - alles top
Review date 30. September 2022
My daughter and her travel partner stayed here last week and just loved it. The restaurant, which is award-winning, is out of this world wonderful! Yes, she would definitely stay again. Pricey, but worth it.
Review date 29. September 2022
We came for 1 night only so haven't have much time to look around, but in a morning we definitely loved the breakfast! Im vegan and plenty of options were offered. Pure bliss! :) The hotel staff was very nice. It was calm in a night even though the hotel is in a city centrer.
Review date 29. September 2022
Der Balkon ist groß und mit bequemen Liegen ausgestattet, der Blick auf die Berge ist ein Traum. Das Konzept ist ökologisch und nachhaltig. Das Frühstück und die Karte des Restaurants bieten eine leckere Auswahl. Die Badewanne im Zimmer mit Blick aus dem Fenster war wirklich sehr erholsam.
Review date 29. September 2022
das Frühstück war lecker
Review date 29. September 2022
Breakfast was fine, staff are very accommodating Dining area was closed both nights, with no options offered, very disappointing but bar was able to make some apps after we asked about take out food Heard about the bus pass from others, again not offered until we asked. Beautiful view of the mountains.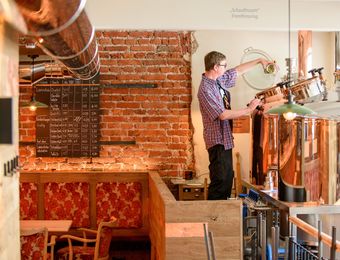 men's meeting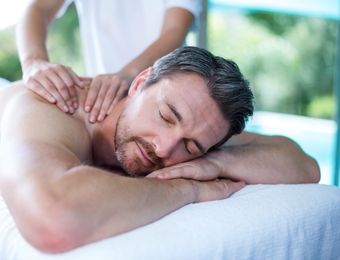 Back & pain therapy
Migraine Therapy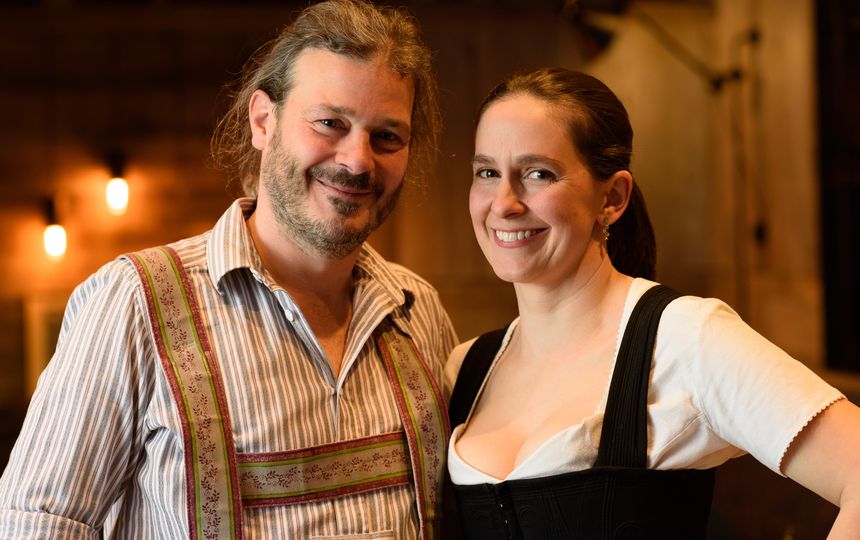 Hosts
Family-oriented, cordial, with a lot of dedication and a good deal of drive - that's who they are, your hosts at the Garmischer Hof: Florian Seiwald and Konstanze Seiwald von-Thurn.
 
Organic is more than just a concept for the passionate organic hoteliers, it's a way of life. And you can feel that with every step!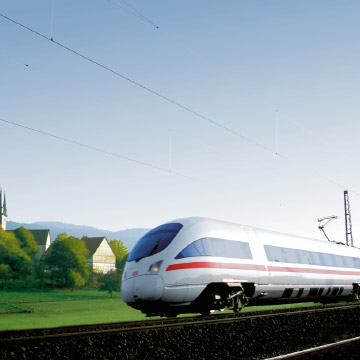 Arriving by train
© Deutsche Bahn AG / Gert Wagner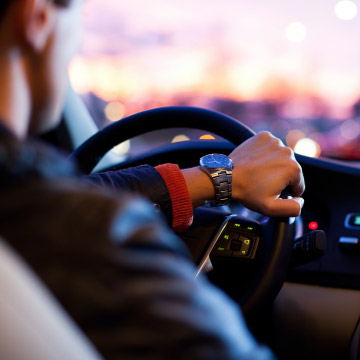 Get here by car