Services around Organic cuisine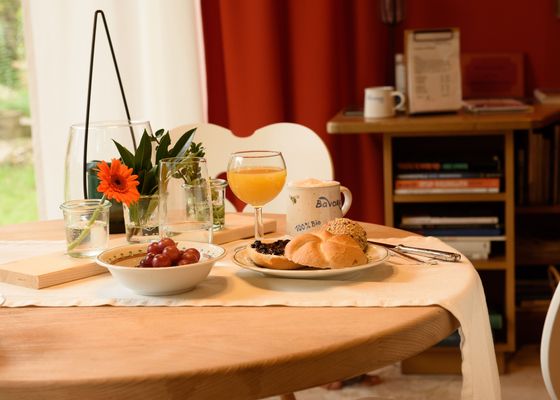 100% certified: 

We serve our varied organic breakfast exclusively for our house guests from 7 to 10 am.

All our organic certified food and drinks come from deliberately selected suppliers or sometimes directly from us: homemade jams from the hotel kitchen, honey from our bees and refreshing iced tea on hot summer days. It can be enjoyed on the terrace, which becomes a popular breakfast spot during the hot season.
Highlights
Hotel with charging station for e-cars
Climate-neutral hotel
Services around Sustainability
Certified BIO HOTELS member since May 2015
Organically built building
Public interest company
Inspected by ABCERT
5,7 kg CO2e/night
71 tons CO2e/year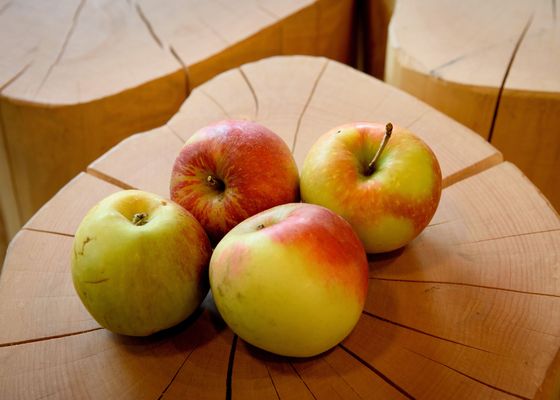 Our contribution to the future:

The basic idea of the common good economy is that a "good life for me" becomes a "good life for all" - an idea that we share without exception and have adopted as a forward-looking economic model.

Success is no longer measured only in terms of financial profit, but the well-being of people and the environment is declared the primary goal of economic activity. Entrepreneurial action according to new, social criteria is taken into account in the balance sheet.
Highlights
Nature hotel
Vacation with your dog
Services around Vacation
Elevator
Free WIFI
Organic Pensions
Summer sports activities such as hiking, cycling, golfing
Winter sports activities such as Skiing, tobogganing, snowshoeing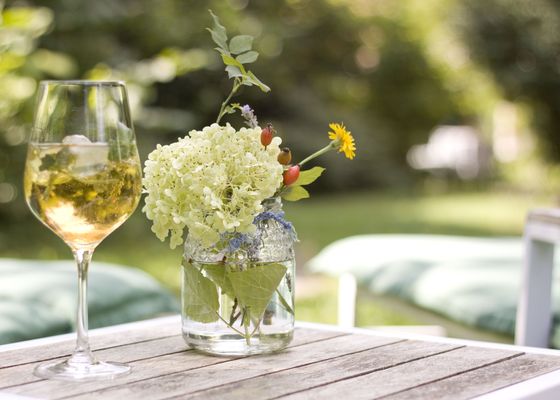 Sustainable hotel experiences:

Garmisch-Partenkirchen: If you live in the famous Olympic town at the foot of the Zugspitze, you can consider yourself lucky; and if you spend your holidays here, even more so! It is a place with impressive historic facades and lovingly painted houses with a very special flair. The breathtaking mountain panorama is unique!

In summer, hiking, climbing, Nordic walking, cycling, lakes and swimming fun, Partnachklamm, paragliding, fishing and much more await you.In winter, it's winter hiking, skiing, snowboarding, touring, snowshoeing, ice skating, tobogganing and horse-drawn sleigh rides.
Services around Family
Outdoor playground
Family rooms / apartments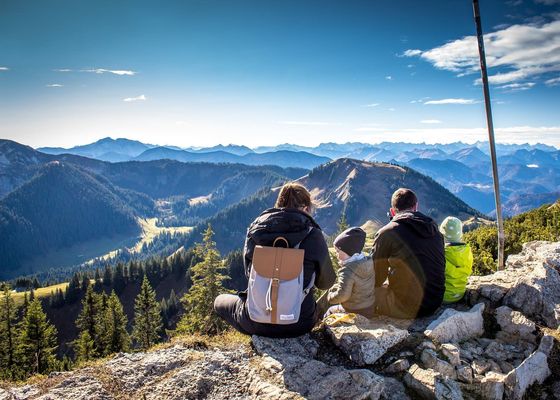 Fun for youngsters and adults:
Even if holiday interests often may differ, here in Garmisch-Partenkirchen you will find a common denominator. Not only the kids, but also parents have fun with a wide range of leisure activities.
Whether it's a cosy playground with a wonderful mountain panorama, an airy climbing forest for adrenaline lovers or water fun in the Partnachklamm - families in particular will find a wide range of activities for all ages here at any time of year.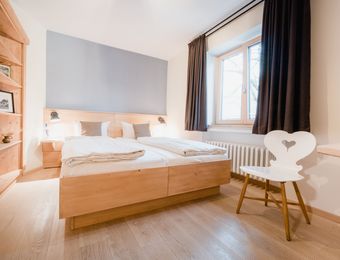 Double Room Budget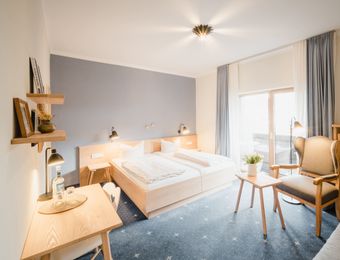 Triple room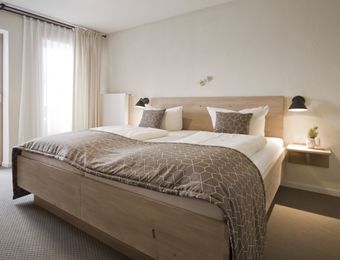 Double Room Comfort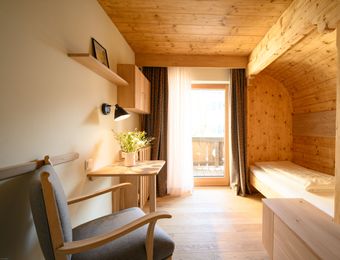 Single Room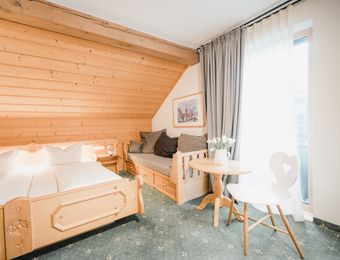 Family Rooms
Overall rating
3553 rating
Review date 29. May 2023
Alles sehr schönes Hotel gekühlte Getränke zum kleinen Preis sehr gutes Frühstück echt lecker
Review date 29. May 2023
Lage ist optimal, man erreicht von dort aus alles zu Fuß. Frühstück war super und wirklich für jeden Geschmack etwas dabei.
Review date 28. May 2023
ein tolles Frühstück, alles was das Herz begehrt sehr nettes Empfangspersonal Hausbar , für jeden Geschmack etwas dabei sehr sauber zentral gelegen Parkplatz vor der Haustür schöner Balkon
Review date 28. May 2023
Herzliche Begrüßung mit Einweisung durchs Hotel . Sauberes Zimmer und Bad . Sehr freundliches Personal beim Frühstück und Rezeption gerne wieder .
Review date 28. May 2023
Ein großes sauberes Zimmer, leckeres Frühstück mit einem nachhaltigen Konzept. Sehr freundliches Personal
Review date 27. May 2023
Super netter Empfang. Das Servicepersonal im Frühszücksraum überaus freundlich. Ein Hotel mit Charme. Wir kommen gerne wieder
Review date 27. May 2023
Sehr günstige Lage und nettes Ambiente. Viel Holz und natürliche Materialien in der Einrichtung.
Review date 27. May 2023
nettes Ambiete
Review date 25. May 2023
Super Hotel, 2 min zu Fuß in das Zentrum von Garmisch. Top Frühstück.
Review date 24. May 2023
Schnuckeliges *** Biohotel in zentraler Lage! Vom Bahnhof bis Zentrum ist alles in nur wenigen Gehminuten erreichbar, perfekt für Gäste, die mit der Bahn anreisen. In der Nähe sind viele gute Restaurants. Mittels Bussen erreicht man in ca. 40 Minuten z.B den Eibsee und Mittelwald an der Grenze. Besonders hervorzuheben ist die geradezu beispiellose Gastfreundschaft. Empfang, Service beim Frühstück und Verabschiedung waren sehr herzlich, hier fühlt man sich tatsächlich sehr willkommen. Dafür ein großes Dankeschön! A la carte Frühstück mit Bio-Produkten ist in guter Qualität. Gute Auswahl an Brötchen, Wurst und Käsespezialitäten, hauptsächlich aus der Region (erklärt u.a. das Fehlen von Lachs, aber Saibling wäre ersatzweise eine Überlegung wert). Honig erste Sahne, Kaffee aus der Region ebenso. Müsli mit Früchten laut Herzensdame auch erhaben. Ein absolutes Geschenk ist die Snack- und Drinkbar im Flur des Hauses, an der man sich jederzeit selbst bedienen kann (Wasser, Biere, Wein, Schorlen u.v.m). Das Hausbier ist spitze, haben gleich mehrere Flaschen als Präsent für den Heimweg gekauft. Preise absolut fair (4.90 EUR für einen Liter handabgefülltes Biobier). Gibt es auch einen Wermutstropfen?! Ja, unser Zimmer (55). Die Matratzen mit dem Härtegrad von Zement (Trockenmasse) sind zweifelsfrei Geschmackssache, wir konnten beide aufgrund von Rückenschmerzen nicht wirklich schlafen (sind erst Ende 30) und wurden beide schon um kurz nach 5 Uhr wach. Bei 2 Nächten aber absolut zu verschmerzen, haben uns auch deshalb nicht bei der Rezeption beklagt. Ansonsten sind die Zimmer klein, geräumig, sauber und recht hellhörig. Ausstattung zwecksmässig und dem Übernachtungspreis angemessen. Unterm Strich bleibt ein sehr gastfreundliches Hotel, das wir uneingeschränkt für einen Kurzurlaub in Garmisch empfehlen können.
Review date 24. May 2023
Gastfreundschaft ist einmalig, hier fühlt man sich herzlich Willkommen. Super zentrale Lage, dennoch ruhig. Leckeres und reichhaltiges Bio-Fruhstück. Exzellentes Hausbier!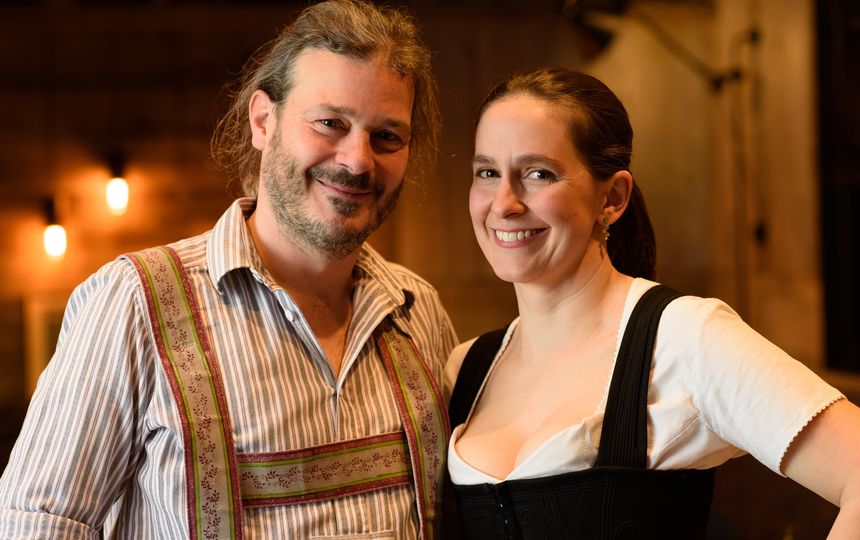 Hosts
The Seiwald-von Thurn family and our staff welcome you warmly to the Biohotel Bavaria in Bavaria. We will make your stay with us as relaxing as possible and to show you the big and small wonders of our dreamlike nature, tradition and culture. With native appreciation in our blood and an open view for people and nature, we are looking forward to welcome you as our guest.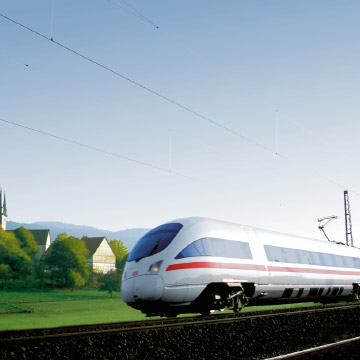 Arriving by train
© Deutsche Bahn AG / Gert Wagner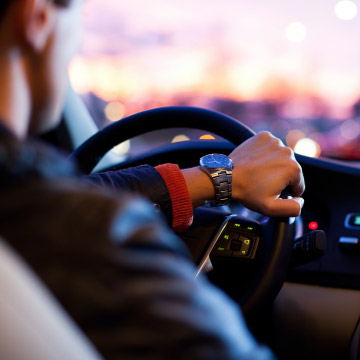 Get here by car