Highlights
Climate-neutral hotel
Services around
Organically built building
Public interest company
Inspected by ABCERT
Highlights
Surrounded by Nature
Pets Welcome
Services around Holidays
Elevator
Free WIFI
Summer sports activities such as hiking, cycling, golfing
Winter sports activities such as Skiing, tobogganing, snowshoeing
Services around Families
Outdoor playground
Family rooms / apartments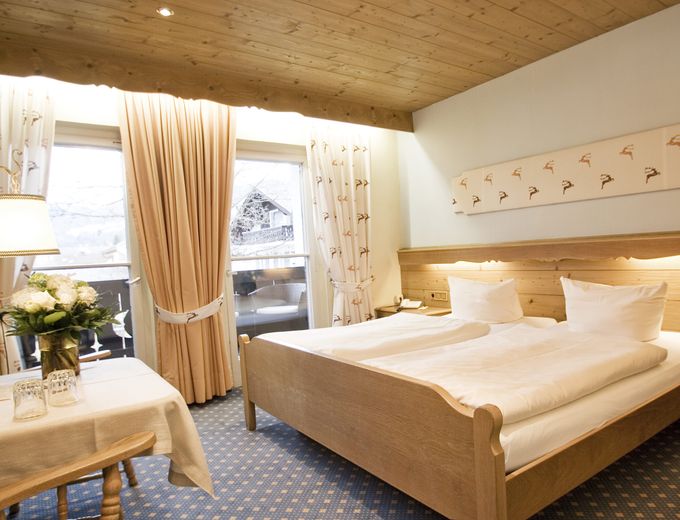 Double Room Classic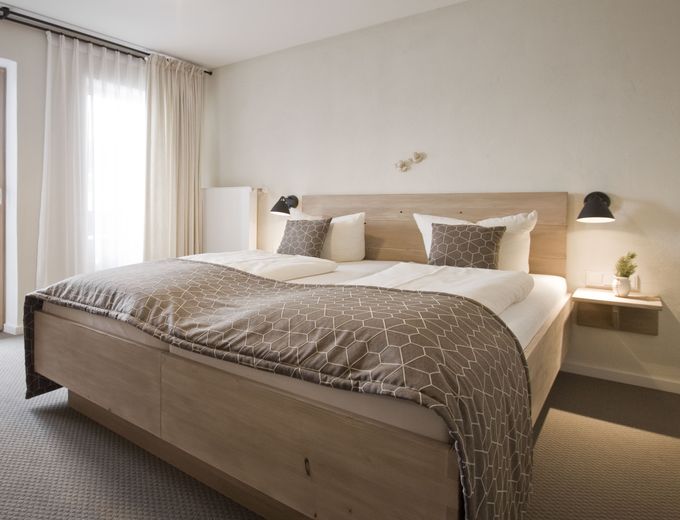 Double Room Comfort
Single Room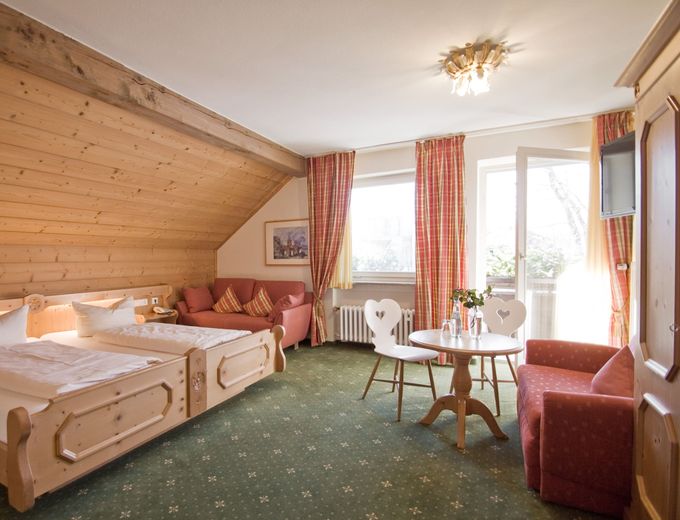 Family Rooms
Overall rating
1648 rating
Review date 27. October 2020
Slechte parkeer gelegenheid
Review date 25. October 2020
Super Frühstück naja nix für Teetrinker... Zentrale, ruhige Lage, nettes Personal.
Review date 24. October 2020
Trotz der momentanen Situation, wurde hier ein tolles Konzept angeboten. Klasse Frühstück ( man musste zwar am Abend vorher die Uhrzeit angeben ) aber so konnte das ganze enzerrt werden und man wurde hervorragend bedient und verwöhnt.
Review date 24. October 2020
Alles super! Wir kommen wieder!
Review date 23. October 2020
Zentral gelegen, sehr freundliches Personal, sehr schönes Zimmer mit Blick auf die Zugspitze. Absolut ruhig. Sehr angenehmer Aufenthalt.
Review date 21. October 2020
The room was lovely and spacious and comfortable. Staff was super friendly. The hotel is central but there are great views on the mountains around. Close to the centre so you can walk to restaurants, shops, park etc.
Review date 17. October 2020
Staff is really nice and the hotel is well located.
Review date 16. October 2020
El trato de Angela, la conserje. Fue muy amable y nos ayudó a conocer un poco más la ciudad recomendando lugares. Además el desayuno era muy bueno, con productos de proximidad y calidad, pudiendo repetir las veces que quisieras (normalmente es bufet, pero con las restricciones del COVID te toman nota y te lo traen).
Review date 15. October 2020
Außergewöhnliches Frühstück mit Bio- und Vollkornprodukten und wenig Verpackungsmüll. Tolles gemütliches Zimmer.
Review date 14. October 2020
Sehr nettes Personal, super Lage, leckeres Frühstück, Zimmer sauber
Get here by car