Highlights
Restaurant for hotel guests
Vegetarian menu
Vegan dishes
Allergy-free kitchen
Services around Organic cuisine
Vital kitchen
Whole food
Diet kitchen
Buffet meals
Menu selection
Hotel bar
Highlights
Hotel with charging station for e-cars
Climate-neutral hotel
Climate-positive hotel
Services around Sustainability
Certified BIO HOTELS member since January 2008
Organically built building
Public interest company
Environmentally friendly and self-sufficient energy concept
Inspected by ABCERT
3,46 kg Co2-equivalents/night
127 tons Co2-equivalents/year
Highlights
Nature hotel
Accessible hotel
Hotel with limited wifi
Hotel for allergy sufferers
Electrosmog Reduced hotel
Services around Vacation
Holidays on a Farm
Elevator
Free WIFI
Non smoking hotel
Free parking
Pick-up service from train stations included
Summer sports activities such as hiking, cycling, golfing
Winter sports activities such as Skiing, tobogganing, snowshoeing
Highlights
Hotel with swimming pool
Hotel with sauna
Hotel with gym
Hotel with yoga
Services around Wellness
Massage offers
Cosmetic treatments
Energetic treatments
Ayurvedic treatments
Steam bath
Whirlpool / jacuzzi
Indoor swimming pool
Outdoor pool
Relaxation area
Feel-good garden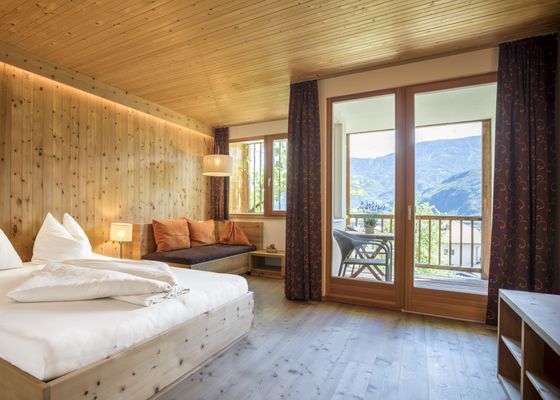 The hygiene concept in our hotel: 
Trained staff who is familiar with safety guidelines of local authorities
Staff wears masks and gloves where necessary
Disinfectants in public areas
Contactless (online) check-in possible
Distance rules are observed
Self-service buffet
Limited number of guests in the wellness areas, etc.
Separate relaxation rooms
Special antiviral cleaning agents on an ecological basis
Comprehensive room cleaning by the staff
Guests can indicate that housekeeping is not desired
Flexible cancellation terms (up to 1 day before arrival free of charge; there is no deposit)
Employees are tested regularly and have already been vaccinated twice.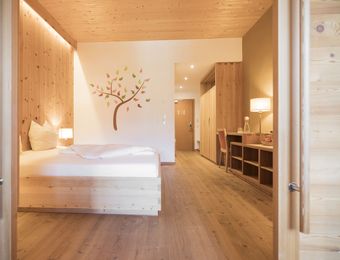 Gartensuite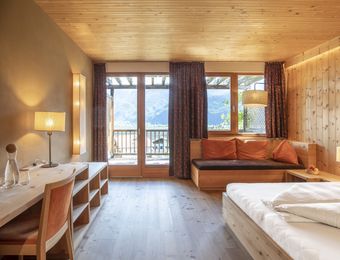 Panorama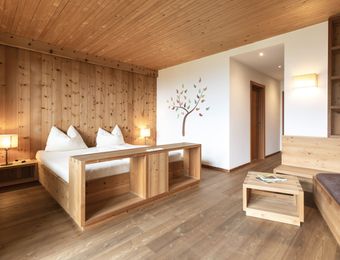 Deluxe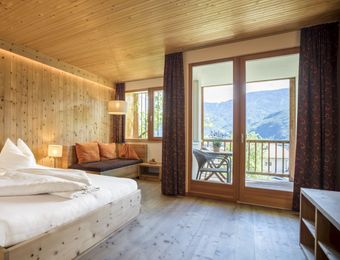 Superior Pergola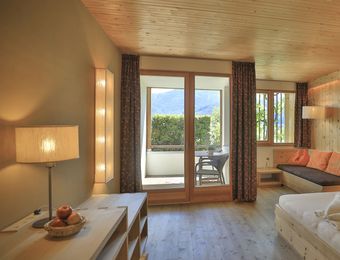 Comfort Aroma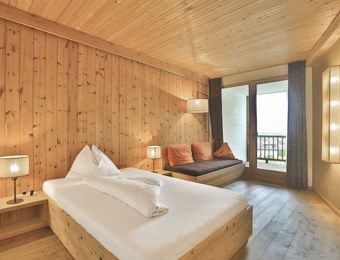 Relax single room
Review date 15. September 2021
Wir waren Ende August/Anfang September eine Woche zu Gast in dieser Oase in Gargazon und waren begeistert. Der Zirbenduft im schönen und großen Zimmer entschleunigt von Minute eins. Wir fanden es toll, dass kein WLAN oder TV im Zimmer war (TV kann man sich aber optional ins Zimmer holen). Der WLAN Hotspot, wenn man ihn denn wirklich braucht, ist im Bereich der Lobby vorhanden. <br />Besonders hervorzuheben ist die Küche. Insbesondere das mehr-gängige und ausgezeichnete Abendessen haben wir genossen. Aber auch Frühstück, Salatbuffet zur Mittagszeit oder das Kuchenbuffet sind sehr gut. <br />Die Angebote für die Gäste sind vielfältig und abwechslungsreich. Wanderungen, E-Bike Touren, Weinproben etc etc. <br />Für Autos gibt es eine Tiefgarage und einen Parkplatz vor dem Hotel.<br />Diese Kurz-Bewertung wäre nicht komplett ohne ein besonderes Lob für das Personal. Ausnahmslos alle waren immer freundlich, aufmerksam und hilfsbereit. Toll!
Review date 10. September 2021
Sehr gut ausgestattes Hotel mit toller Aussicht und schönen Wellnessbereich. Der Service entsprach nicht unseren Erwartungen eines preislich gehobenen Hotels.
Review date 02. September 2021
Biohotel mit konsequentem Ansatz, einer Spitzengastronomie und sehr schönen Zimmern (so gut haben wir in einem Hotel schon lange nicht mehr geschlafen) sowie einem traumhaften Garten. Leider deutliche Defizite beim Servicepersonal.
Review date 31. August 2021
Sehr gutes Essen! Sehr freundliches Personal. Schöner Garten mit wunderschönem Pool.
Review date 28. August 2021
Einfach grandios
Review date 27. August 2021
Sehr freundliches Personal, optimale Lage, sehr schöne Anlage mit Pool im Garten
Review date 24. August 2021
Schöne Anlage, wunderschöner Garten, super zum entspannen. Pool eignet sich ganz gut zum schwimmen (17m Außenpool). Tolles nachhaltiges Konzept (alles Bio, vieles auch regional). Essen ausgezeichnet und reichlich (3/4 Pension). Sehr gut geeignet für Allergiker und für Leute mit Nahrungsmittelunverträglichleiten (Gluten, Laktose, ….), es wurde sehr achtsam damit umgegangen. Toller kleiner Fitnessbereich im Obergeschoss mit schöner Aussicht. Geräumige Zimmer mit Zirbenholz, Lehmwandkühlung und Terasse.
Review date 21. August 2021
- very friendly and helpful staff - great food: very nice dinner for reasonable price - large rooms with balcony - great, relaxing massages - good starting point for many activities
Review date 21. August 2021
Der Pool ist groß und warm und die Gartenanlage ist sehr schön. Ausreichend bequeme Liegen stehen zur Verfügung. Das Essen ist qualitativ sehr gut und die Fleischgerichte ausserordentlich geschmackvoll. Der Service bei Tisch ist ausgezeichnet. Es werden viele Zusatzaktivitäten angeboten (geführte Wanderungen, Yoga...), in die auch das Management eingebunden ist. Die Zimmer sind durch das konsequente Schließen der Vorhänge zur Kühlung etwas dunkel. Tolle Wandheizung/-kühlung durch Lehmwand. Insgesamt bietet das Hotel eine sehr persönliche Atmosphäre.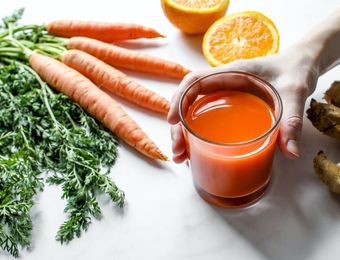 Bio-Detox "detoxify and deacidify the body"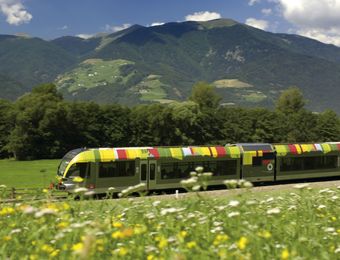 E-Vacation "Vacation without a car"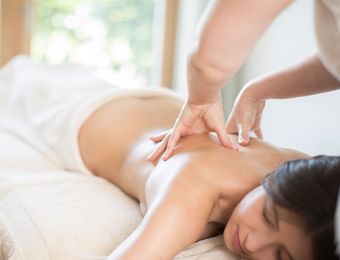 Refuel with bio-energy "Intensive"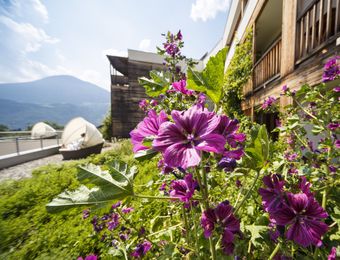 4=3 short Stay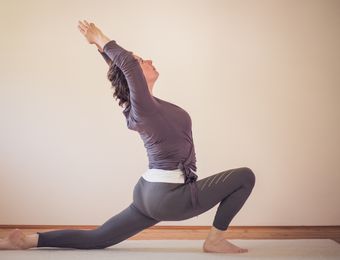 Yoga retreat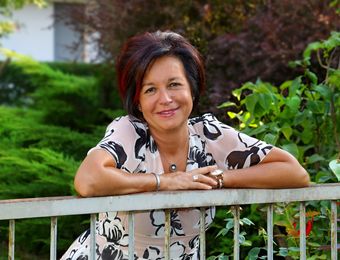 Retreat "Mindfulness and Resilience Training"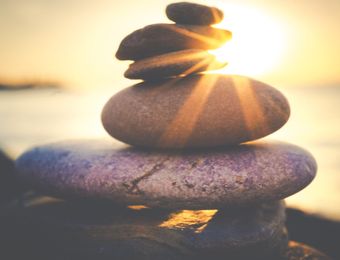 "Meditation and Mindfulness with Sissy Pfeifer"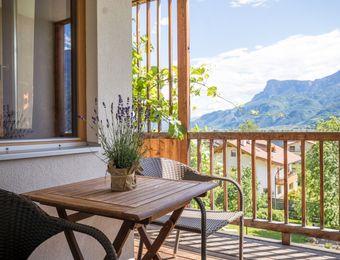 14 = 12 Weeks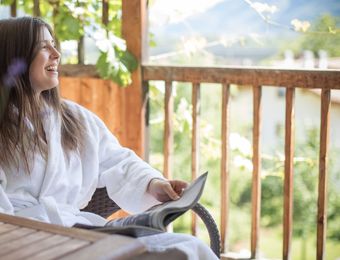 7 = 6 Week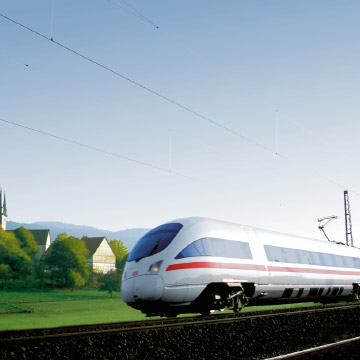 Arriving by train
© Deutsche Bahn AG / Gert Wagner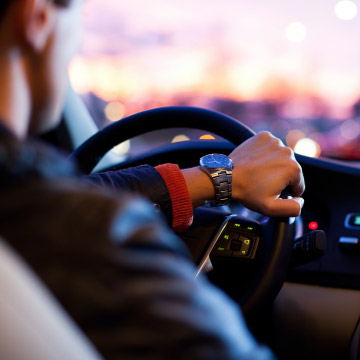 Get here by car