Highlights
Public Restaurant
Vegetarian menu
Allergy-free kitchen
Services around Organic cuisine
Buffet meals
Menu selection
Hotel bar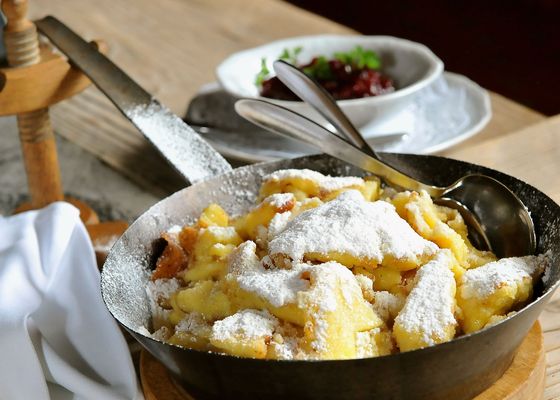 100% certified: 

Pure - genuine - regional
We love our direct marketers, farmers and producers of rural products and are always looking for regional offers.

In our restaurant you can enjoy authentic, simple Carinthian cuisine prepared with love, gently and with natural spices.
A pleasure for young and old!
Highlights
Hotel with charging station for e-cars
Services around Sustainability
Certified BIO HOTELS member since May 2013
Climate balanced hotel
Inspected by Austria Bio Garantie
4,24 kg Co2e/night
38,8 tons CO2e/year
Our contribution to the future: 

Sustainability is lived in all areas of the hotel - from the kitchen to the cleaning agent. All our papers and printed matter are made of recycled paper. In general, we limit paper consumption where possible.
We wash the hotel laundry in our own laundry with ecological and degradable detergents. We pay special attention to waste separation and also offer our guests a waste separation system. Plastic, paper or residual waste is separated with care.
Our guests have the option of waiving daily room cleaning and receive a beverage voucher in return. This saves us resources and energy and makes life easier for our staff - especially on intensive departure days.
Highlights
Nature hotel
Hotel with sauna
Hotel with swimming pool
Services around Vacation
Free WIFI
Non smoking hotel
Free parking
Summer sports activities such as hiking, cycling, golfing
Winter sports activities such as Skiing, tobogganing, snowshoeing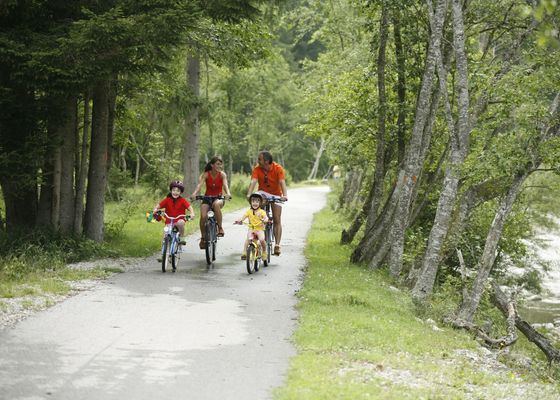 Sustainable hotel experiences:
You want to spend a stress-free, relaxing vacation in nature? Then you are exactly right in our nature & organic family hotel Pirker's in an idyllic secluded location. The wonderful nature, the varied offer and our family indoor swimming pool with sauna provide the perfect conditions for a beautiful, relaxing time in the mountains. Our free guided tours with national park rangers to the summit or to collect herbs are popular. Bicycles, hiking poles and backpacks are available for rent and of course you get a hiking map on top. For climbing enthusiasts there is a bouldering area, a climbing wall and climbing courses nearby. For the very brave, canyoning at the Göß waterfall takes place twice a week. For those who love the cold season and winter sports such as skiing, ski touring, snowshoeing or ice climbing, the region also has a lot to offer. A colorful program awaits young guests and if parents want to go on a hike, childcare is on hand.
Highlights
Vacation with animals
Services around Family
Children's playroom
Outdoor playground
Family rooms / apartments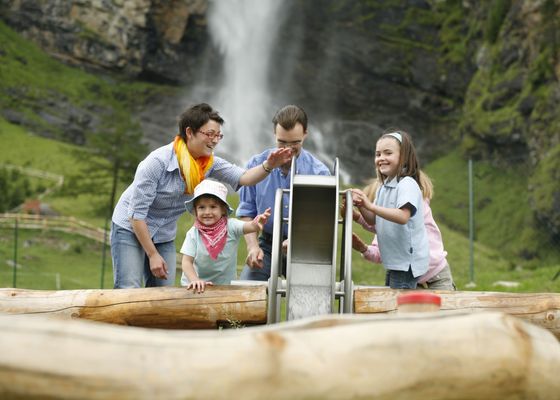 Fun for youngsters and adults:

To save space in the trunk, we have already prepared a baby package for you and your little ones. Our rooms also offer enough space for families with children and all have a balcony, shower and toilet, TV and telephone.
Strollers and back and belly carriers can be rented for a fee. High chairs are available in the restaurant. The children's playroom, the children's club, the soft play area, the playground outside and our animals on the farm are highlights for kids and kiddies.
Five days a week we offer childcare (for children from three years) from 9:00 to 13:30 and in the vacation periods until 20:00! Thus, we offer parents well-deserved freedom and time for activities without the offspring.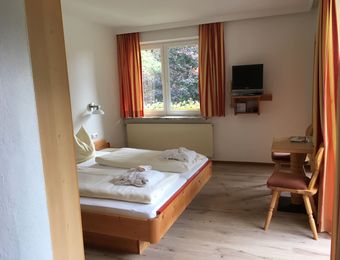 Pirker's Gmiatlich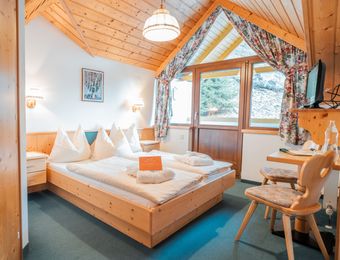 Pirker´s Gmiatlich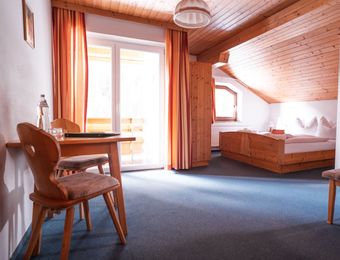 Pirker's Superior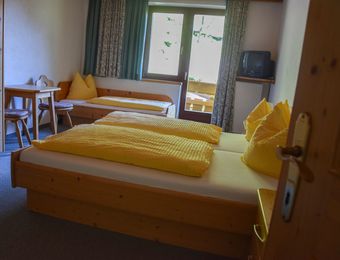 Junior suite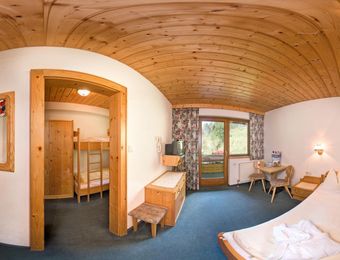 Pirker's Superior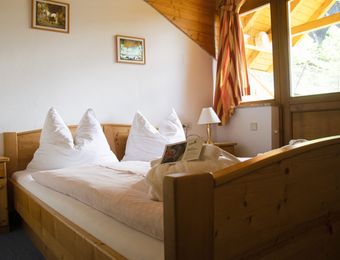 Pirker's Superior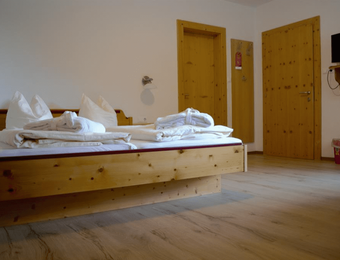 Pirker's junior suite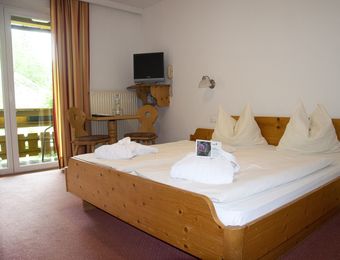 Pirker's junior suite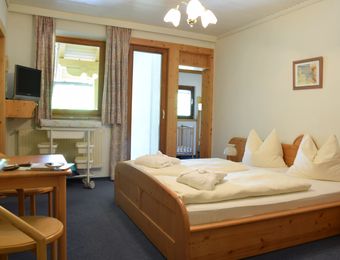 Pirker's room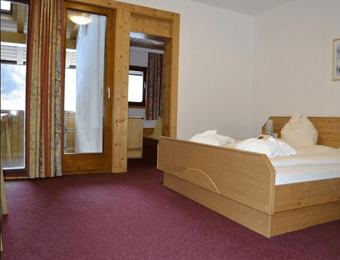 Pirker´s Stube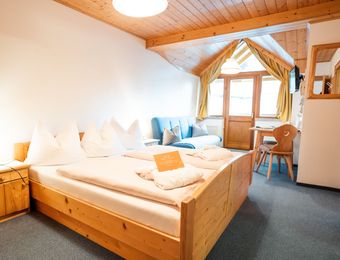 Pirker's Superior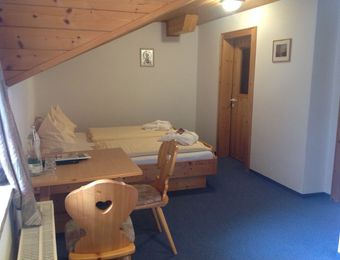 Pirker's room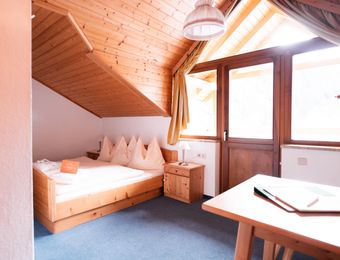 Double room
Review date 26. August 2023
In die Jahre gekommenes Hotel. Kinderzimmer sehr sehr klein. Dafür aber sehr ruhig gelegen. Und perfekter Ausgangspunkt zum Wandern. Beim Essen generell wenig Auswahl. Kein gebratener Speck, etc. bei Frühstück, auch keine Nachfrage ob etwas benötigt wird. Abendessen eine "Vorspeise" vom Buffet, nur eine Suppe vom Buffet . Wahlmöglichkeit von 3 Hauptgängen. Eine Nachspeise vom Buffet. Nur ein Kindermenü, welches aber meisten nur eines der Hauptgerichte der Eltern und eher nicht Kindgerecht. Dafür Softdrinkanlage wo man zu jeder Uhrzeit was holen kann. Spielzeug, Spielbereich sehr alt und auch nicht viel ausgestattet. Besonders am Wochenende, wenn keine Kinderbetreuung ist, ist auch der große Spielraum zugesperrt und das Kind hat bis aufs Bällebad fast keine Spielmöglichkeit. Kinderbetreuung von 8 bis 17 Uhr dafür unter der Woche sehr lange und man kann auch ohne Kinder etwas unternehmen. Alles in allem ist das Hotel ganz ok für einen Urlaub mit der Familie, jedoch viel zu überteuert für die Leistungen die gebracht werden. Preis /Leistung passt halt einfach nicht zusammen.
Review date 25. August 2023
Zum Wandern ohne Auto nicht so ideal, Zimmer sehr klein und einfach . Ideales Kinderhotel , Essen eher einfach.
Review date 25. August 2023
Das Pirker's ist ein tolles Familienhotel. Die Gastgeber und natürlich die Mitarbeiter sind sehr freundlich, hilfsbereit und haben immer ein offenes Ohr. Das Essen ist hervorragend und für die Kinder gibt es ein eigenes Kindermenü. Auch der Spaß im eigenen Hallenbad, Indoorspielplatz und Kinderbetreuung darf natürlich nicht fehlen. Aber natürlich darf man die wunderschöne Landschaft mit ihren Wäldern und Wasserfällen nicht außer acht lassen. Als Ausflugsziele ist für jedermann was dabei, egal ob es Rafting, 3D Bogenschießen, Kletterpark oder für die Kleineren der Eselpark ist und natürlich herrliche Wanderwege. Für die jenigen die gerne Bouldern oder Seilklettern gehen gibt es viele Möglichkeiten. Also mein Fazit ich kann es nur einen jeden empfehlen.
Review date 06. August 2023
We hebben er alleen gegeten en het was ronduit matig.
Review date 29. July 2023
Super Hotel bei dem rundum alles passte. Verpflegung, Freundlichkeit, Lage, Service und der Fokus auf Kinder. Das ganze mit Bio Qualität und Blick auf Nachhaltigkeit. Top!!
Review date 31. May 2023
Wir waren als Familie (Frau ,Kind 4J, ich) aus München für 4 Nächte Mitte Mai im Hotel und wurden angenehm überrascht, schönes Zimmer bekommen, Essen ist reichlich aber fein und abwechslungsreich, die Kinderbetreuung ist spitze, Pool war der Hammer, fast für uns alleine . Die Umgebung ist sehr schön und haben sogar über das Hotel einen freien Eintritt zum Wasserfall + Spielplatz bekommen. Das Auto dürften wir auch elektroladen. Sehr sauber alles und aufmerksames Personal. Wir sind ein wenig spät in die Nacht eingereist und war kein Problem. Wir können es nur empfehlen und kommen wieder. Unsere Freunde aus Maltatal haben uns das Hotel auch im Vorfeld empfohlen. Bis bald
Review date 11. April 2023
Wir waren zum 1. Mal mit unserem bald 4 jährigen Sohn und Babytochter im Pirker's. Die Besitzer sind sehr freundlich, das Essen gut, Bio und frisch (könnte aber etwas mehr Auswahl/Abwechslung sein), guter Service. Der Spielraum mit Softplayanlage/Bällebad, der direkt an den Speisesaal angrenzt, hat unserem Großen sehr gefallen (die Rutsche dort führt in den Raum, wo auch die Kinderbetreuung stattfindet) - die Kinderbetreuung (Elisabeth) war sehr zuvorkommend und freundlich. Am Zimmer wird auf Nachfrage auch gratis alles bereitgestellt, was man für kleine Kids benötigt: Topferl, WC Aufsatz, Wickeltisch, Rausfallschutz usw. Das Hotel ist generell bereits etwas älter, man merkt aber ein Bemühen, da und dort zu verbessern (neu renovierte Bäder, sehr bequeme Betten, E Ladestation für Auto's,...) und es ist überaus sauber. In der Nähe: Malteiner Wasserspiele, Gössfälle, Maltahochalmstraße und Kölnbreindamm, Gmünd, Eselpark, Nadelwald, Radwege,...
Review date 27. February 2023
Hallo liebe Kerstin und Team, mir fallen die Worte schwer - ich bin immer sehr gerne bei euch als Menschen gewesen. wir waren eben im Benny. Mir fehlt irgendwie das Benny....das Gefühl....Wir haben das Gefühlt wollt Ihr mehr auf Modern, Hip und dergleichen machen - wir kamen jedoch mit der Erwartung den Benny wieder zu sehen (ich meine nicht den Plüschigen) ich bin mir nicht sicher ob der neue Benny meinen Vorstellungen so zuspricht- der Service ist toll das Essen auch - nehmt es mir nicht übel ich wollte nur euch versuchen eine faire Rückmeldung zu geben lieben Gruß Eure Langjährigen Stammgäste die Körners
Review date 03. January 2023
Ein ganz tolles liebevolles hotel. Das essen ist ganz toll. Rundum für kinder alles spitze inkl spielzimmer und Betreuung mit programm. Das Service ist angefangen von der Dame die für die Zimmer zuständig ist bis hin zur Küche sehr nett und zuvorkommend. Auf jeden fall zu empfehlen. Das Hallenbad ist sehr warm die Sauna kann den ganzen Tag über aufgewärmt werden. Der kleine rodelberg vor dem Haus bietet den großen und kleinen ein Erlebnis :).
Review date 24. September 2022
Wir haben unseren Sommerurlaub hier verbracht. Bewusst haben wir uns für unsere beiden Töchter für ein Familienhotel entschieden und wurden hier nicht enttäuscht. Das gesamte Personal war nett, zuvorkommend und hilfsbereit. Die Zimmer waren geräumig, sauber und für eine 4 köpfige Familie ausreichend. Essenstechnisch gab es ein ausreichendes Frühstücksbuffet, 3 verschiedene Gerichte zur Auswahl zum Abendbrot und Mittags immer ein Suppen- und Salatbuffet. Für die Kinder gab es, auch mal bei schlechtem Wetter, im Hotel genug zu erleben. Ein Bällebad mit Rutsche, einen Kletterbereich, ein kleines Schwimmbad und im Außenbereich eine Hüpfburg, Spielsachen und Pferde zum streicheln. Die Lage des Hotels ist sehr idyllisch. Kein Lärm, absolut im Grünen, aber alles wichtige bei Bedarf auch schnell mit dem Auto erreichbar. Einzig ein mini kleiner Kritikpunkt bleibt. Dass es kein WLAN für die Zimmer gab. Dies hat mir als kleines I-Tüppfelchen ein wenig gefehlt, um auch in den abendlichen Stunden vielleicht mal abzutauchen, wenn die Kinder im Bett verschwunden sind. Insgesamt eine absolute Weiterempfehlung. Wir kommen sehr gerne wieder.
Review date 09. September 2022
Zum zweiten Mal haben wir eine Urlaubswoche im Pirker's verbracht und uns wiederum ausgezeichnet erholt. Die unglaublich familiäre Atmosphäre (die Chefin gibt sogar den Kindern Schwimmunterricht im hauseigenen Hallenbad), das ausgezeichnete Essen in Bio-Qualität, die wunderbare Kärtner Landschaft mit ihren zahlreichen Ausflugsmöglichkeiten, die penible Sauberkeit des Hauses sowie das tolle Spiel- und Betreuungsangebot für Kinder sind immer wieder begeisternd. Herauszuheben ist die perfekte Berücksichtigung von Lebensmittel-Unverträglichkeiten, in unserem Fall Gluten. Man musste sich um nichts kümmern, keinerlei "Verzichtsnummer" (es gab stets das gleiche Essen wie für die regulär Essenden) und zu keinem Zeitpunkt das Gefühl, irgendjemandem hiermit zur Last zu fallen - traumhaft. Wir werden ganz sicher wieder einmal einen Urlaub im Pirker's verbringen.
Review date 28. August 2022
Ein kleines feines Familienhotel, wo man sich richtig wohl fühlen kann. Familiär geführt, man kommt sich nicht wie eine Nummer vor. Wunderschöne Landschaft, tolles Essen
Review date 11. August 2022
Wir sind zum ersten Mal hier und begeistert, das Essen ist wirklich gut und top Qualität. Es ist für Kinder und Eltern super .
Review date 03. August 2022
Familiengeführtes und überaus kinderfreundliches Hotel, in dem wir seit einigen Jahren (Sommer und Winter), wenn uns die Pandemie und anderes nicht hindert, unterkommen. Es wird für alle Interessen etwas angeboten (Ruhe und Genuss für die Eltern, Kinderclub mit Angeboten, Outdoorbereich und kleines Schwimmbad), von der wunderschönen, vielseitigen Gegend ganz abgesehen. Außerdem ist das Preis-Leistungsverhältnis einfach nicht zu toppen und die Lage am Ende des Maltatales hat einfach seinen Charme. Wir kommen immer wieder gerne, auch unsere Kids (6 und 12 Jahre alt).
Flora & Fauna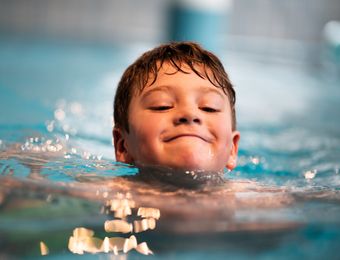 Autumn.Package.Family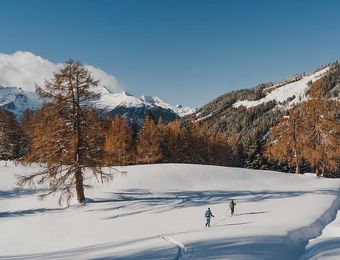 Winter aktive time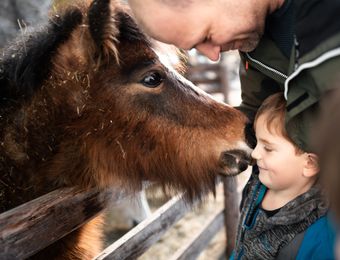 Family.Wintertime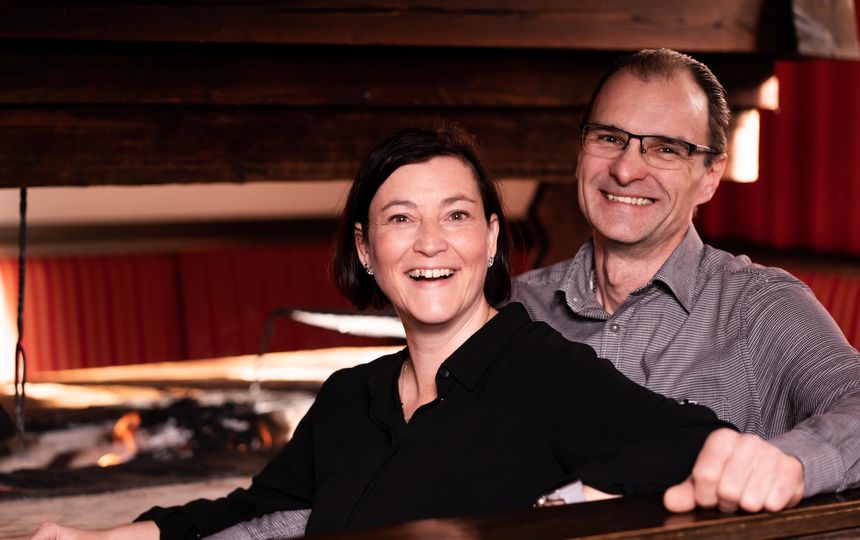 Hosts
Our heart beats CONVINCED
 
We are convinced that a sustainable way of doing business, an ecological orientation in the management and the support of organic agriculture helps to promote a change in thinking and to raise awareness for our nature and its resources.
 
The environmental thought and our very personal service should give our guests a good feeling that organic and sustainability are essential for the future of our generations.
 
We, that is Kerstin and Markus Pirker, are looking forward to give you and your family unforgettable days with us!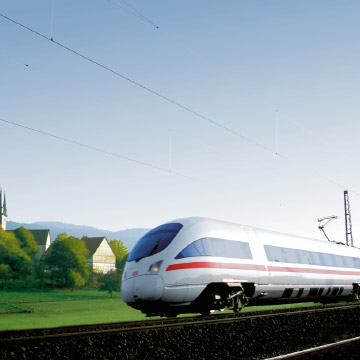 Arriving by train
© Deutsche Bahn AG / Gert Wagner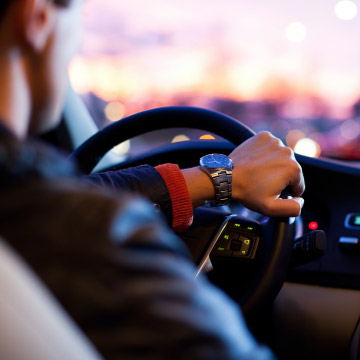 Get here by car