Highlights
Public Restaurant
Vegetarian menu
Allergy-free kitchen
Services around Organic cuisine
Buffet meals
Menu selection
Hotel bar
Highlights
Hotel with charging station for e-cars
Climate-positive hotel
Services around Sustainability
Certified BIO HOTELS member since May 2013
Inspected by Austria Bio Garantie
4,24 kg Co2e/night
38,8 tons CO2e/year
Highlights
Nature hotel
Hotel with sauna
Hotel with swimming pool
Services around Vacation
Free WIFI
Non smoking hotel
Free parking
Summer sports activities such as hiking, cycling, golfing
Winter sports activities such as Skiing, tobogganing, snowshoeing
Highlights
Hotel with child care
Vacation with animals
Services around Family
Children's playroom
Outdoor playground
Family rooms / apartments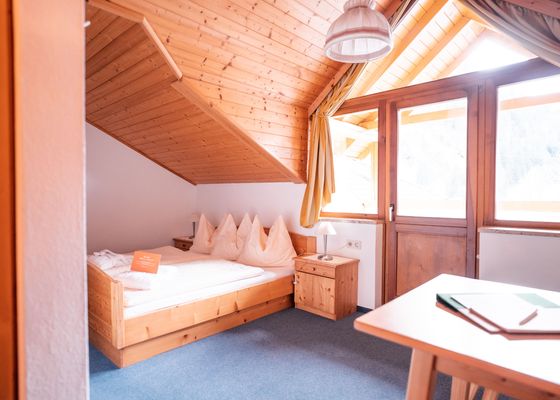 The hygiene concept in our hotel: 
Trained staff who is familiar with safety guidelines of local authorities
Staff wears masks and gloves where necessary
Disinfectants in rooms and public areas
Distance rules are observed
Self-service buffet (gloves available for guests)
Limited number of guests in the restaurant and in the wellness areas, etc.
Varying times for breakfast, lunch and dinner
Hygiene breaks during catering
Special antiviral cleaning agents on an ecological basis
Comprehensive room cleaning by the staff
Guests can indicate that housekeeping is not desired
Flexible cancellation terms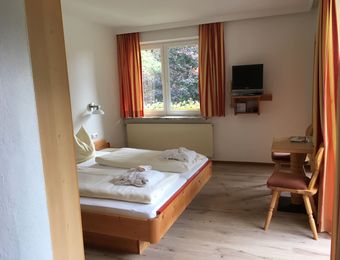 Pirker's Gmiatlich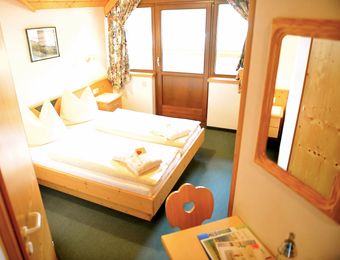 Pirker´s Gmiatlich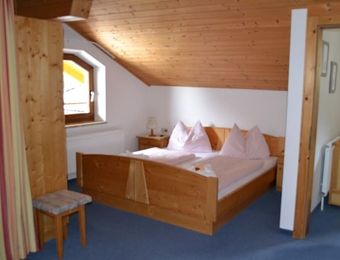 Pirker's Superior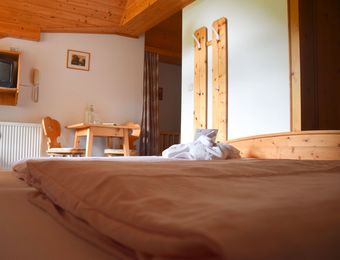 Twin room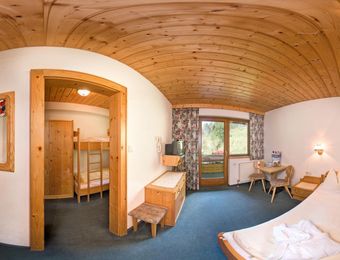 Pirker's Superior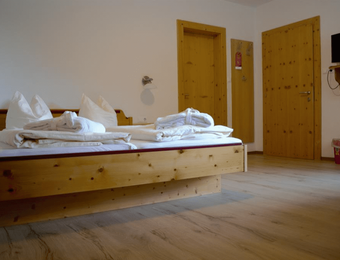 Pirker's junior suite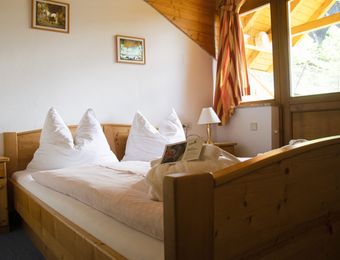 Pirker's Superior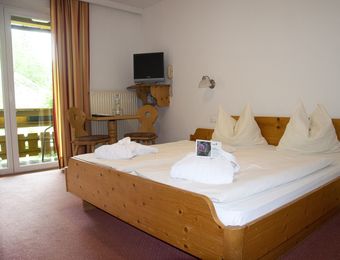 Pirker's junior suite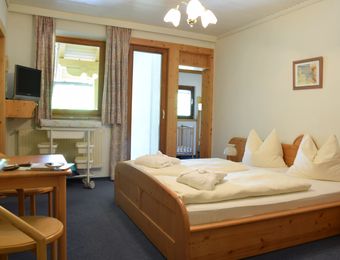 Pirker's room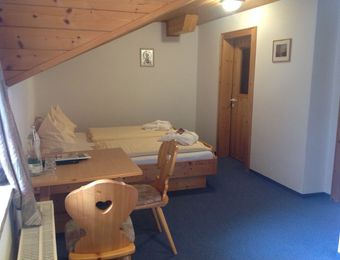 Pirker's room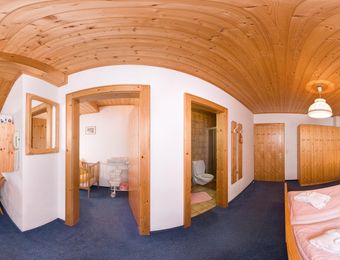 Pirker's Superior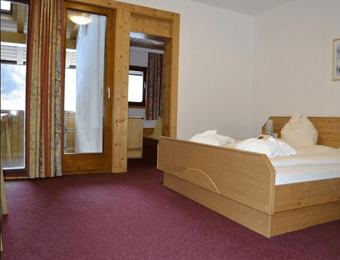 Pirker's room
Review date 24. June 2022
Wir waren Anfang Juni im Pirkers und was soll ich sagen…es war perfekt!<br />Klein aber fein und für alle das passende dabei! Ein sehr sympathisch geführtes Familienhotel und für unseren 3-jährigen Sohn war es auch echt toll! Sandkiste, Tiere, Spielplatz und sogar eine Kinderbetreuung zu einem erschwinglichen Preis!<br />In der Nähe gibt es unzählige Ausflugsziele für jede Altersklasse, einfach an der Rezeption fragen!<br />Was ich noch unbedingt los werden muss: Das Essen ist regional und ausgesprochen gut! Die Käsespätzle waren ja mein Hit, wobei die Forelle aus dem eigenen Fischteich auch ausgezeichnet war!<br /><br />Wir kommen demnächst garantiert wieder!
Review date 20. May 2022
Sehr empfehlenswert, sehr gute küche und die Bar war am besten!!! Sehr schöne Landschaft und eine gute Aussicht vom Fenster sehr schön:)<br />Ich war 5 Tage dort und ich kanns einfach nur weiter empfehlen!!!!!!!!!
Review date 01. November 2021
Wir haben bisher drei Mal Kurzurlaube (4-5 Tage) im Hotel Benjamin in Malta verbracht und finden es wunderbar. Die Umgebung ist sehr schön inmitten von Bergen, Tieren und Wasserfällen. Die Kinder lieben es hier. Betreuung inklusive, diverse Projekte, Spielplatz und Tiere draußen sowie eine Softplay-Anlage innen. Eltern können entspannt fertig essen, während die Kinder in unmittelbarer Nähe ins Bällebad rutschen. Ein kleines Schwimmbad nebst Sauna bietet zusätzliche Indoor-Möglichkeiten an Schlecht-Wetter-Tagen bzw. abends zum Planschen vorm Schlafengehen. Die Zimmer sind liebevoll und kinderfreundlich ausgestattet und das Essen ist gut.
Review date 01. September 2021
Absolut empfehlenswert. Super Essen, alles Bio. Ganztags Betreuung für Kinder wenn nötig. Sehr schöne Location inmitten von Bergen. Super netter Service.
Review date 30. June 2021
Einfach super, man fühlt sich von der ersten Minute an wohl. Schöne Zimmer und sehr gute Verpflegung. Wirklich nette Betreuung.
Review date 06. June 2021
Bellissimo ricordo di ormai 7 anni fa. Spero tanto di poter tornare!<br />Ottimo cibo e zona fantastica.
Review date 02. June 2021
Nur das Restaurant genutzt. Essen war gut. Nichts besonderes. Leider wurde nicht gefragt wie wir das Steak wollten. Normalerweise bekommt man dann Medium. Leider war unser komplett durch und ab und zu fast trocken. Dank der Kwalität vom Fleisch war dies kein großes Problem.<br />Bio Bier war echt gut. Bedienung sehr freundlich. Würde sicher noch mal zurück gehen.
Review date 30. May 2021
Nette Leute, gutes Essen, ideal für Kinder!
Review date 30. May 2021
Sehr schönes Kinderhotel!!<br />Es waren alle super Freundlich.<br />Das Essen war spitze.<br />Und es war alles sauber.<br />Viele Tiere und Freizeitaktivitäten rundherum.<br />Kleiner - Punkt das Babyphone auf dem Zimmer war sehr Old School ( ca. Vom Jahre 1950 ) ob es funktionierte wissen wir nicht. Bei großen Kindern haben wir es nicht gebraucht. Aber deswegen gibt es KEINEN Stern Abzug<br />Absolut empfehlenswert!!!
Review date 24. December 2020
Alles für die Kinder, als wir da waren zu Weihnachten, durften die Kinder mit in die Küche um Plätzchen zu backen. Auch an die Eltern wurde gedacht
Review date 27. October 2020
Sehr nettes Kinderhotel.<br />Wir durften schöne 3 Tage im Benjamin verbringen. Unsere 2 Jungs haben sich sehr wohl gefühlt und auch ausgetobt. <br />Julia im Kinderclub war einfach nur spitze und sehr sehr nett u bemüht. <br /><br />Toller kleiner Wellnessbereich mit warmen Wasser. <br /><br />Das gesamte Personal war sehr bemüht. <br />Tut einem schon Leid, dass aufgrund Corona kaum Gäste in dem Hotel waren. <br />Wir haben uns sehr sicher gefühlt. <br /><br />Danke für den Kurzurlaub bei euch.
Review date 25. October 2020
unser Lieblingshotel für pure Erholung. die Kinder sind liebevoll in der Kinderbetreuung aufgehoben und müssen nicht unsere langweiligen Spaziergänge mitmachen. Wir Erwachse haben Mal Zeit zu zweit, können stundenlang Gespräche führen ohne unterbrochen zu werden. Spitze.<br />Gemeinsame Zeit mit den Kinder ist natürlich auch dabei. Es gibt ein kleines Hallenbad was den Kids natürlich auch Spass macht. Papa kann dann in die Sauna und entspannen. Die Gastgeber sind super nett und sehr hilfsbereit wenn mal was fehlt.<br />a<br />An Weihnachten wird zusammen am Christbaum gesungen und ausgepackt. Super
Review date 23. September 2020
Kühe gucken beim Frühstück, dann ruft das Bällebad. Wer mit Kindern reist, fühlt sich hier wohl. Die Gegend ist herrlich ruhig - und man ist sehr schnell in den Bergen, am 200-Meter-Wasserfall und im Eselpark.
Review date 01. September 2020
Sehr familiär und gemütlich, toller Kinderclub
Review date 10. August 2020
Wir waren das zweite Mal dort und auch dieses Mal fiel es uns schwer abzureisen. Das gesamte Personal ist sehr nett und zuvorkommend!!! Das Essen ist sehr, sehr lecker! Ein Hoch auf den Koch :) Unsere Kinder fühlten sich in der Kinderbetreuung und im Schwimmkurs bestens betreut und waren dort richtig heimelig. Auch mein Mann und ich fühlen uns ihr hier puddelwohl! Danke, für diesen wunderbaren Urlaub! Wir kommen sicher bald wieder!!!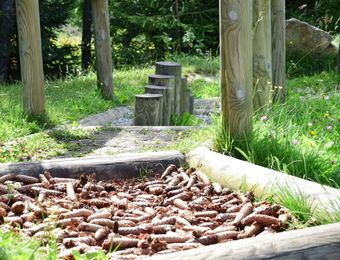 Spring.Package.Family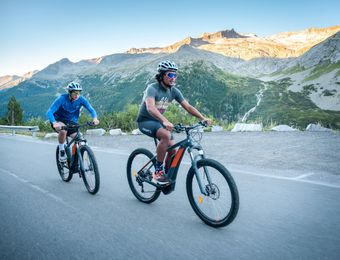 Time out.Mountain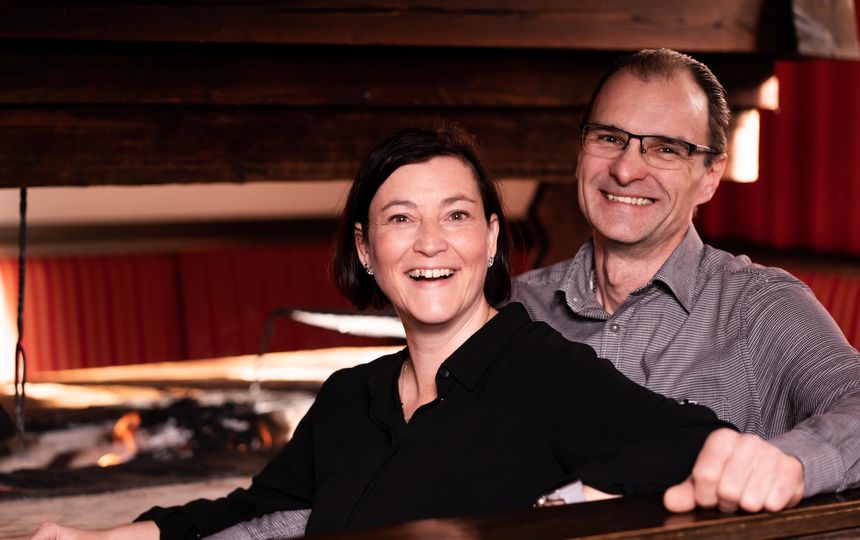 Hosts
Our heart beats CONVINCED
 
We are convinced that a sustainable way of doing business, an ecological orientation in the management and the support of organic agriculture helps to promote a change in thinking and to raise awareness for our nature and its resources.
 
The environmental thought and our very personal service should give our guests a good feeling that organic and sustainability are essential for the future of our generations.
 
We, that is Kerstin and Markus Pirker, are looking forward to give you and your family unforgettable days with us!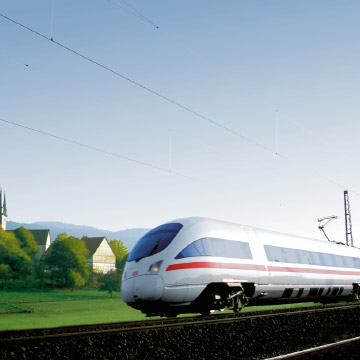 Arriving by train
© Deutsche Bahn AG / Gert Wagner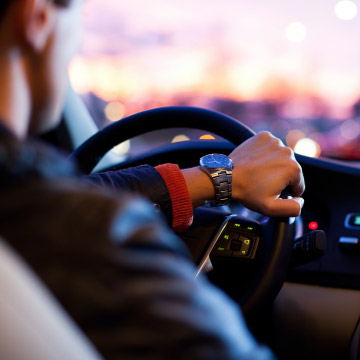 Get here by car