Highlights
100% vegetarian cuisine
Vegan dishes
Services around Organic cuisine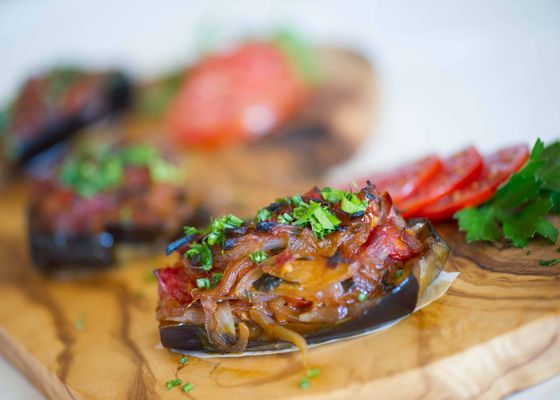 100% certified:

Picture yourself at breakfast, sitting at a blue, typical Greek table. Delicious bread, fresh and green salad leaves, olives, feta cheese, some olive oil and fresh herbs delight you. Your favorite beverage fumes in the morning freshness and you are surrounded by the most wonderful colors, sounds and scents in the morning's ever-renewing, dazzling light... At Mani Sonnenlink, your vacation day begins with a sumptuous organic veggie breakfast buffet. Vegan and gluten-free options are available, of course.

The organic certified ingredients come from suppliers we trust. Some also come directly from our garden or the hotel kitchen - such as fresh herbs and salads, homemade bread, jams and more. The finest olive oil and fresh olive specialties are supplied by our family business Mani Bläuel right from the neighborhood. (Breakfast included from late March to early November.)
Services around Sustainability
Certified BIO HOTELS member since December 2011
Climate balanced hotel
Inspected by ABCERT
9,61 kg Co2e/night
5 tons CO2e/year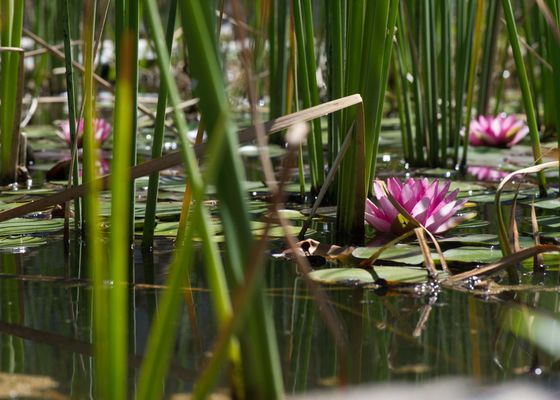 Our contribution to the future:


Since 2012 we are already a certified BIO HOTEL and are proud to offer you the following services in the field of sustainability:
Certified organic quality
Biological detergents and cleaning agents
Exclusive use of recycled paper
Conscious and sustainable use of resources
Biological gardening and farming and much more!
Highlights
Nature hotel
Vacation with your dog
Hotel with yoga
Services around Vacation
Free WIFI
Free parking
Organic Pensions
Summer sports activities such as hiking, cycling, golfing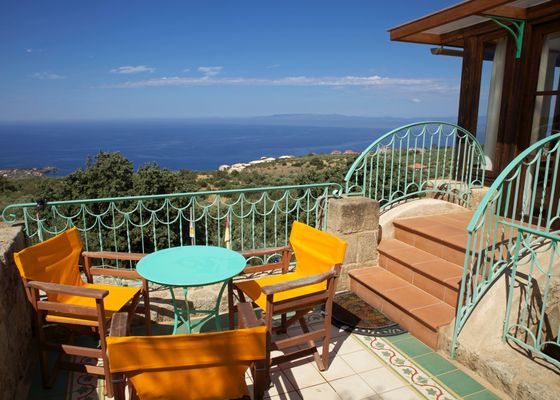 Sustainable hotel experiences:

The landscape of Mani is full of contrasts. At the foothills of the Taygetos Mountains, the deep blue sea with its diverse beaches beckons. Old donkey paths invite to walks and hikes in the varied landscape. Traditional fishing and remote mountain villages tell the history of the region and between the sea and the mountains shine the olive groves, on whose trees the fruits for the coming harvest grow.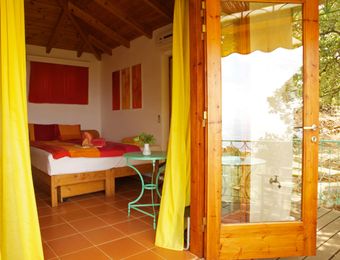 Bungalow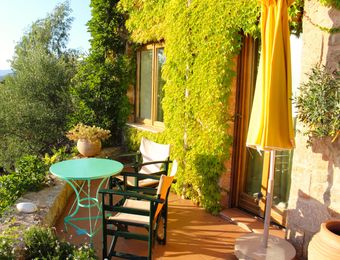 Apartment No.3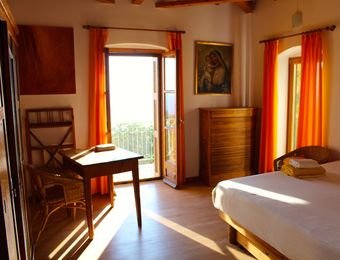 Yellow Apartment
Review date 18. July 2023
Φοβερή τοποθεσία. Πετύχαμε το φεστιβάλ το οποίο ήταν καλό στημένο. Όλα προσεγμένα.
Review date 06. July 2023
Superb music festival concerts in a romantic amphitheatre overlooking the sea. Piano especially tuned to give greater emotional communication to the music so a really wonderful destination for a magical evening experience.
Review date 16. June 2023
Tiefenentspannt....herrlich....alles zu unserer zufriedenheit.....haus geschackvoll und praktisch gebaut und eingerichtet....mich hat die natur berührt....die freundliche nie aufdringliche gastfreundschaft genauso......auf jeden fall ein muss wenn wir wieder in der nähe sind....herzlichen dank....
Review date 14. April 2023
Ein Paradies - nicht nur für Bio-begeisterte Vegetarier. Hier kommt man wirklich als Fremder und geht als Freund. Als Freund der Landschaft, der Olivenbäume, der Natur und des guten Essens.
Review date 27. October 2022
Mani Sonnenlink is paradise. The location is perfect for exploring, the beaches and amazing tavernas. The organic vegetarian breakfast buffet is every day - thank you so much to the kitchen team for their delicious inventiveness. In fact, the whole team are so helpful, warm and friendly it feels like spending time with friends and family, not a hotel. Highly recommended!! (Übersetzt von Google) Mani Sonnenlink ist das Paradies. Die Lage ist perfekt, um die Strände und fantastischen Tavernen zu erkunden. Das vegetarische Bio-Frühstücksbuffet gibt es jeden Tag - vielen Dank an das Küchenteam für seinen leckeren Einfallsreichtum. Tatsächlich ist das gesamte Team so hilfsbereit, herzlich und freundlich, dass es sich anfühlt, als würde man Zeit mit Freunden und der Familie verbringen, nicht wie in einem Hotel. Sehr empfehlenswert!!
Review date 28. September 2022
Wir haben uns im Sonnenlink ab der ersten Minute "zu Hause" gefühlt. Das Team und besonders Dagmar sind alle sehr herzlich und nehmen alle ihre Besucher:innen sofort in ihr Herz und in die Sonnenlink-Familie auf. Das kleine Hotel besticht durch die Lage mit einem wunderbaren Blick auf das Meer, die Ruhe, die liebevoll gestalteten Zimmer und das super leckere Frühstück. Wir werden wiederkommen!
Review date 14. September 2022
Panoramica suggestiva..sono stata x un matrimonio...davvero bella location...
Review date 09. September 2022
Ein wunderbarer Ort, um in Ruhe zu entspannen. Ruhig gelegen mit schöner Aussicht, herrlicher Natur und tollem, zuvorkommendem Service. Jederzeit zu empfehlen. Wir waren 14 Tage im Sonnenlink und sind rundum zufrieden!
Review date 09. September 2022
Ein wunderbarer Ort, um in Ruhe zu entspannen. Ruhig gelegen mit schöner Aussicht, herrlicher Natur und tollem, zuvorkommendem Service. Jederzeit zu empfehlen. Wir waren 14 Tage im Sonnenlink und sind rundum zufrieden!
Review date 27. August 2022
Wonderful place for peaceful vacations in nature ✨️ The energy there is amazing and the staff is so friendly and kind . You'll enjoy a really good vegetarian breakfast and the most exquisite view combining mountain and sea . I am visiting the hotel since 2009 and every time is like coming home .
Review date 16. August 2022
Meine beiden Kinder und ich haben 2 Wochen in einem Bungalow gewohnt. Wir haben die Atmosphäre den Blick und die Naturgeräusche am südlichen Berghang sehr genossen. Während unseres Aufenthaltes sind wir unkompliziert ins Gespräch und in den Austausch mit anderen Gästen gekommen. Mani Sonnenlink war für uns der ideale Ausgangspunkt, um den mittleren Finger Peloponnes zu erkunden.
Review date 13. August 2022
Unique experience with excellent service and friendly hosts. Delicious bio breakfast and extra clean rooms. A place that we will visit again and again.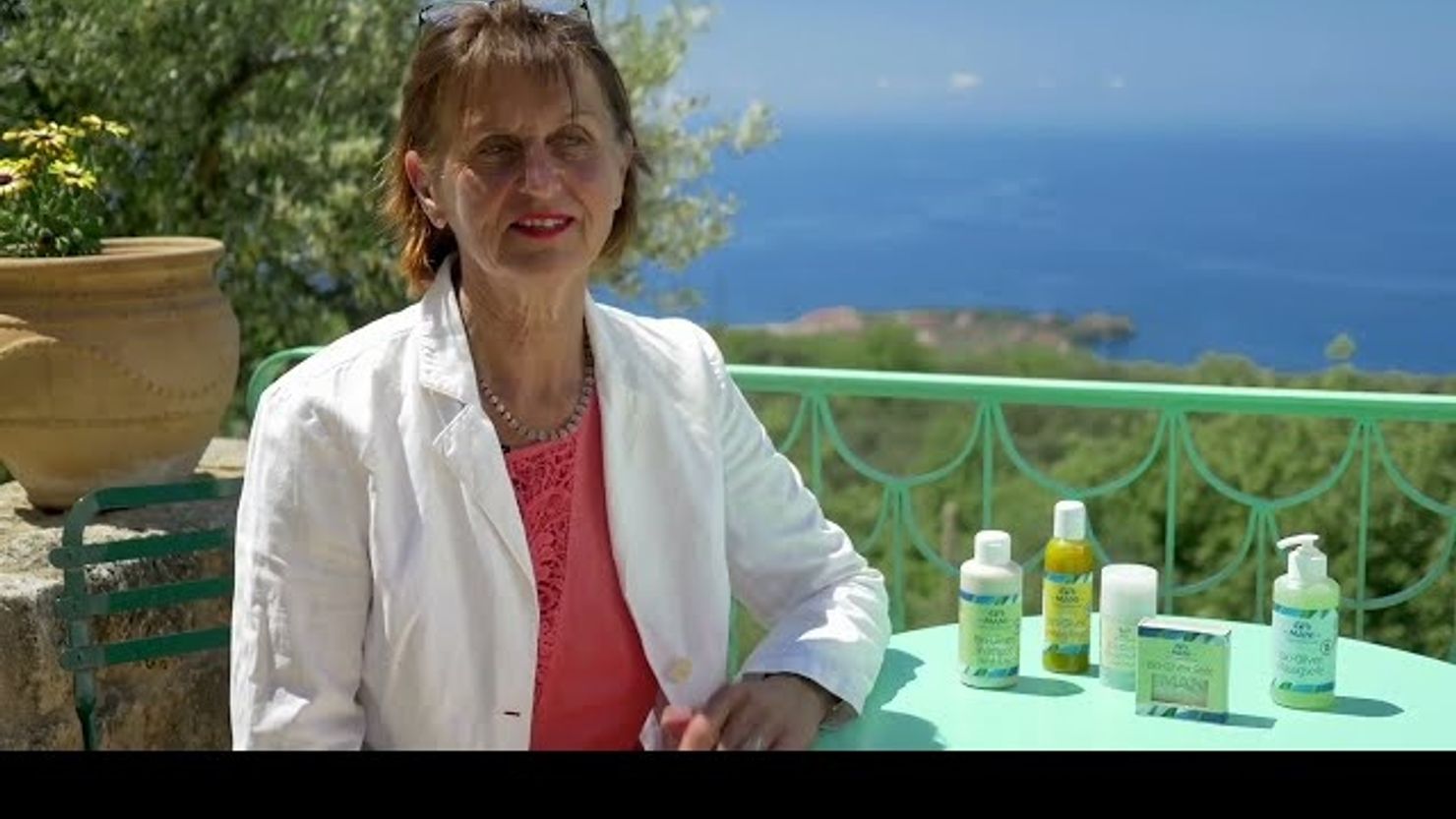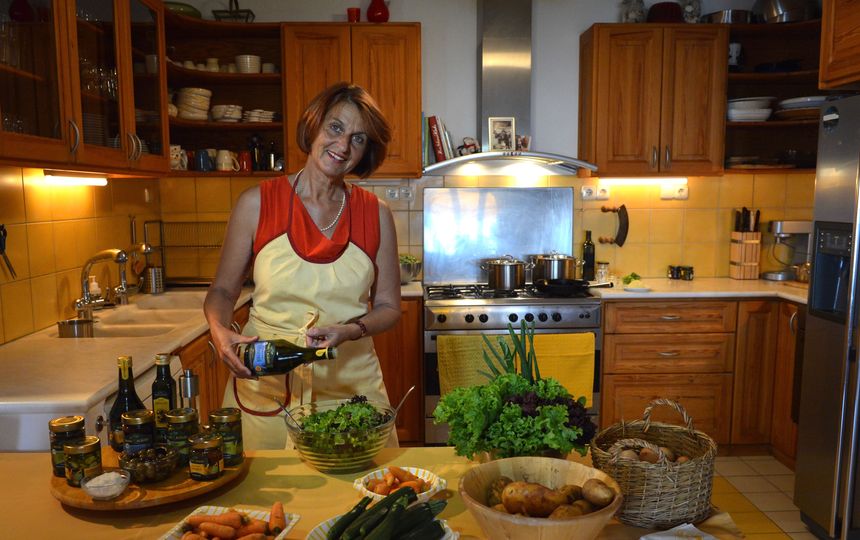 Hosts
Fulfilled - Successful - Happy 
For us, as a traditional organic company with a 40-year history, we do everything at the service of the greater good. This requires loving togetherness, awareness of people and nature, curiosity about life and high-quality, fairly produced products. That's how we can add value on all levels. 
Through our long, wonderful history with our products, our guests and our country of origin, Greece, we can achieve high impact. Every new product, every new customer means expansion of
Health - for country & people
Life - joy of life
Profit - through fair business
Of course, this also applies to the BIO HOTEL and sustainable tourism. 
Your hostess, Burgi Bläuel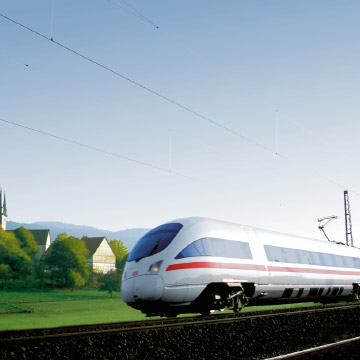 Arriving by train
© Deutsche Bahn AG / Gert Wagner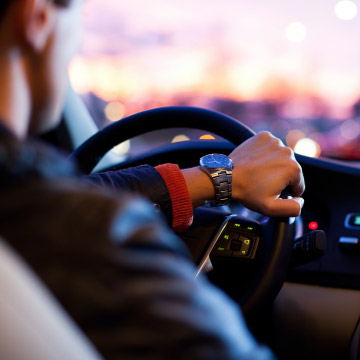 Get here by car