Highlights
100% vegetarian cuisine
Vegan dishes
Services around Organic cuisine
Services around Sustainability
Inspected by ABCERT
17,34 kg Co2-equivalents/night
41 tons Co2-equivalents/year
Highlights
Nature hotel
Vacation with your dog
Hotel with yoga
Services around Vacation
Free WIFI
Free parking
Summer sports activities such as hiking, cycling, golfing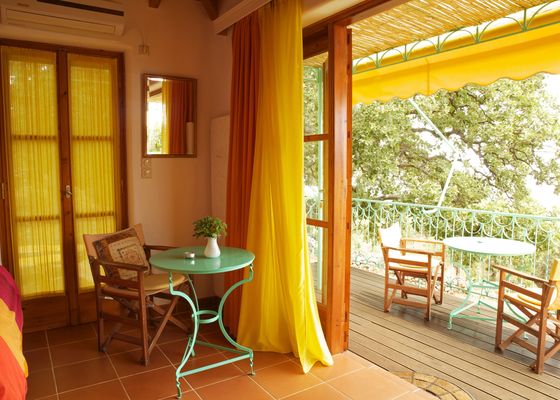 The hygiene concept in our hotel: 
Trained staff who is familiar with safety guidelines of local authorities
Staff wears masks and gloves where necessary
Disinfectants in rooms and public areas
Contactless (online) check-in possible
Distance rules are observed
Self-service buffet (gloves available for guests)
Limited number of guests in the restaurant and in the wellness areas, etc.
Special antiviral cleaning agents on an ecological basis
Comprehensive room cleaning by the staff
Guests can indicate that housekeeping is not desired
Flexible cancellation terms
Our staff is tested twice a week
Manageable number of guests, as only 16 beds
Cashless payment possible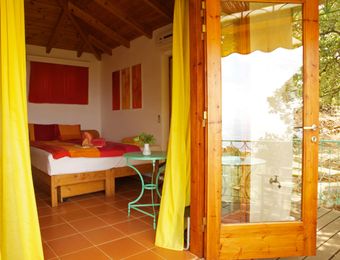 Bungalow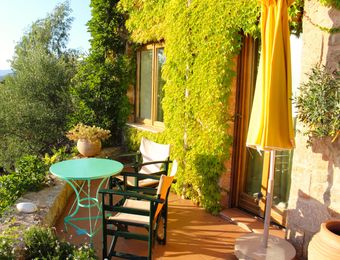 Apartment No.3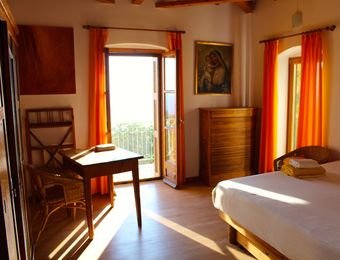 Yellow Apartment
Review date 22. July 2021
Piano concert was amazing<br />Atmosphere is brilliant<br />Thanks to Bourgi for the perfect organisation !
Review date 06. June 2021
Trotz Corona und mehrmaligen Verschiebens der Reise sind wir im Mai 2021 endlich doch in Urlaub geflogen. Und das war eine sooo gute Entscheidung. Jeden Morgen mit Panoramablick auf`s Meer aufstehen, leckeres Schmausen am reichhaltigen Frühstücksbuffet, die schöne naturlage Anlage des Sonnenlinks genießen, die fantastischen Sonnenuntergänge beobachten ... einfach die Seele baumeln lassen und sich Gutes tun. <br />Das Team der Anlage war immer super herzlich und hilfsbereit. Wir würden jederzeit sehr gerne wieder ins Sonnenlink gehen und können es nur jedem, der Ruhe und Erholung in traumhafter Umgebung sucht, empfehlen.
Review date 22. July 2020
The best holiday I had with my family in years! We are in love with Biohotel Mani Sonnenlink. Great room, excellent service and fantastic food. Loved it and will definitely go again.
Review date 30. June 2020
The place to be if musik is your thing!
Review date 18. November 2019
Ort der Ruhe
Review date 30. August 2019
We saw this advertised in Stoupa and having been to the venue 5 years ago thought it was worth a try again. We were not disappointed. The backdrop for the location is stunning, the welcome is great and this time,as before, the entertainment was amazing. A group of greek musicians started with a set of listening music then after a short break moved to greek dance music. The audience were the dancers!! All ages both sexes took part and flooded the dance area with feeling. The event costs 16€ and a taxi was organized at 5€ per person. There was food and drink available at additional cost but very reasonable compared with the resort costs for food. Don't expect burgers here!, wholesome vegetarian food and organic greek wines are the menu! Today was the last of this group of events unfortunately but watch the posters and website for more. This was a tourist event but ran like a family evening together. Burgi is still a point of contact and the website is worth adding to your favourites while you are holidaying in the Peleponnese.<br />A word of caution if you do attend events, reserve a table and overdose with insect repellent. Take a light jumper! That will combat some of the challenges of the evening.
Review date 18. August 2019
Lovely concert in the mountains.<br />Beautiful amphitheatre and great acoustics.<br />You can pay for a coach there and back from Stoupa with various pick up points which is handy.<br />There is food and a bar at the venue ( veggie and vegan) at reasonable prices.
Review date 09. August 2019
Spontan entschieden und mit hoher Erwartungshaltung angereist - alle Erwartungen weit übertroffen - das Richtige für ruhige und innige Momente, herzliche Menschen, TOP Qualität in Allem - überlagert mit traumhaftem Ausblick
Review date 18. July 2019
Wunderbare kleine Anlage mit fantastischem Blick aufs Meer. Lauter nette Menschen und feines Essen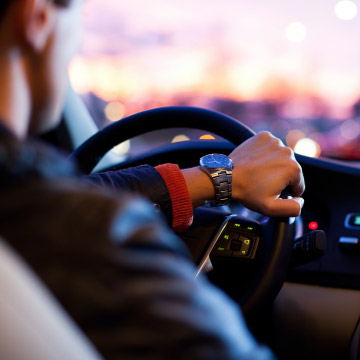 Get here by car