Jobs
Work in one of our BIO HOTELS
Since it was founded in 2001, our BIO HOTELS have been pursuing one mission: to further develop sustainable tourism down to the smallest detail in hotels and restaurants and to offer our guests an unforgettable experience.
Starting with the organic quality in our kitchens, through the natural cosmetics in our spa areas to the recycled paper in our offices. We know every step counts. As hosts, however, we also know that our nature must be preserved. To achieve this, we pull together: from hotel management to housekeeping.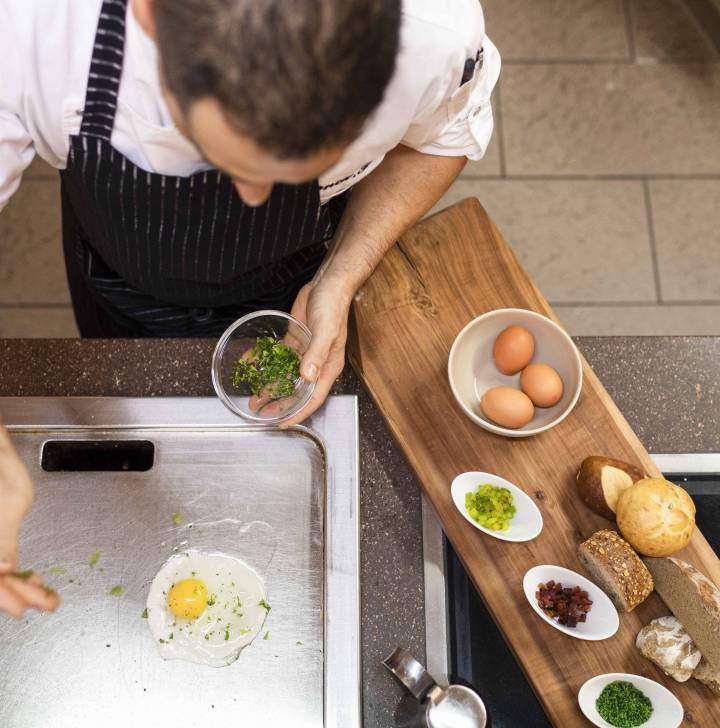 Learning to think and act ecologically: Your training in our BIO HOTELS
Our BIO HOTELS offer young people future-oriented, diverse apprenticeships in various branches of business, from holiday hotels to wellness, children's or business hotels to health resorts and fasting houses. Whether in service, in the kitchen or at the reception - in our BIO HOTELS you can learn the following professions, for example: cook, restaurant specialist, hotel clerk, event clerk or specialist in the hospitality industry. You will experience a motivating togetherness and learn how tourism and sustainability can be combined.
Your training in one of our BIO HOTELS is based on the values of the association. It's about community, health and awareness. An apprentice exchange or an internship in another BIO HOTEL is also possible. With us you will experience a high level of appreciation for our suppliers, guests and colleagues. You will also learn how to use resources in everyday life. In the BIO HOTEL, your sense of regionality, sustainability and environmentally conscious action will be sharpened. Every day anew.
Employee benefits
We live the same values in all companies from Langeoog to Greece. We also offer you:
only ecologically certified, preferably regional products in the F&B
real craft in the kitchen
CO2-reduced work
own training tool
Food tours in hip cities
50% discount in other BIO HOTELSa
Network meetings for executives and excursions with other trainees
Exchange of experiences and job sharing in other BIO HOTELS
Seasonal and annual positions within the club
family-friendly employers
Current job offers
Browse through the current vacancies at our BIO HOTELS and send your detailed application directly to the respective company.