Services around Organic cuisine
Restaurant for hotel guests
Vegan dishes
Allergy-free kitchen & intolerances
Hotel bar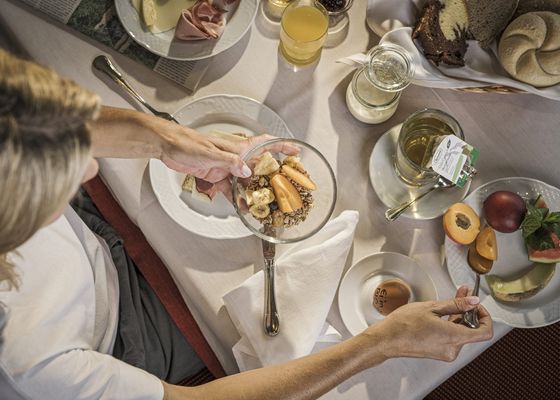 100% certified:

What is a vacation day without a morning refreshment! Enjoy an extensive and healthy organic breakfast to start freshly strengthened and fully motivated in your mountain adventure!
In the afternoon we spoil you in our organic hotel with fragrant pastries from our bakery, Austrian and Italian coffee specialties and fine Ronnefeldt teas. Our wonderful sun terrace as well as our traditional parlors invite you to a sweet break or a cozy aperitif. In the evening we serve you our 4-course menu. The dishes from our organic kitchen present themselves quite varied - sometimes tradition-conscious and close to home, sometimes modern and experimental. We use the best local organic ingredients from regional suppliers and farmers. Discover with us both classic specialties of the Stubai, Tyrolean and Austrian cuisine as well as our modern interpretations.
Services around Sustainability
Hotel with charging station for e-cars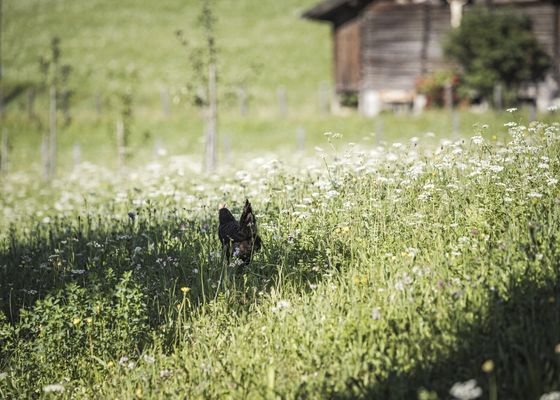 100% certified:

For over 100 years the Rastbichlhof has been managed by our family. Initially as a farm, today as a modern 4-star hotel. True to our ancestors, we want to constantly develop our BIO HOTEL. Since a conscious interaction with nature is important to us, we have decided in 2022 to become the most sustainable hotel in the Stubaital. By joining the sustainable hotel association BIO HOTELS in 2023, we have already taken the first steps towards this goal. We will gladly tell you more about the history of our business, but also about our path to becoming an organic hotel on our homepage.
HolidayA retreat in the mountains. An oasis in the middle of the city. A refuge by the sea. As different as these destinations are, they share one similarity: the warmth with which hotel staff interacts with you the guests. Anyone seeking for a warm and relaxed atmosphere is welcome at the BIO HOTELS.You can expect the following:A fine cuisine with no compromises on the quality of food and beverages – BIO HOTELS stand for 100 % organic products and 100 % responsibility. Lots of freetime activities. A healthy indoor climate which allows for well-being and relaxation. Encounters with inspiring individuals.
Vacation with animals
Elevator
Free WIFI
Non smoking hotel
Free parking
Nature hotel
Summer sports activities such as hiking, cycling, golfing
Winter sports activities such as Skiing, tobogganing, snowshoeing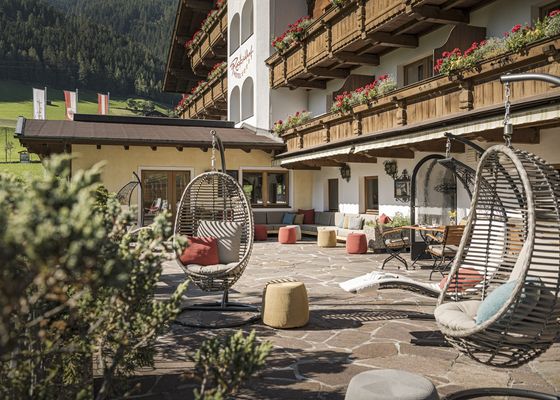 Sustainable hotel experiences:

Surrounded by an impressive mountain panorama, blooming meadows and a lot of peace and quiet - this is how the Rastbichlhof proverbially presents itself on the sunny side of life in the middle of the Stubaital!
The so-called "Rastbichl", which already centuries ago served hikers and pilgrims for a break, has experienced many things over the centuries; but lost nothing of its magic. Today our Rastbichlhof is a haven of peace in the midst of the fast-paced world. In the family-run organic hotel you will find the ideal feel-good place for your time out. Here you can recharge your batteries, find peace and relaxation and create special vacation memories.
FamiliesBuilding a hut with dad. Harvest fragrant herbs with mom for the evening tea. Or feel the warm breath of a calf on your face. Our BIO HOTELS family specialists know exactly the desires of their young and adult guests. Therefore, they offer the perfect possibilities for relaxing as well as exciting holiday experiences.You can expect the following:Spacious apartments and family suites. Free space for action and adventure. Food your kids will love. Well organized and educationally valuable holiday experiences for your youngsters. Quality time for you and your partner. Vegetable gardens which show natural food cycles (fresh from the tree to the table).
Family rooms / apartments
Outdoor playground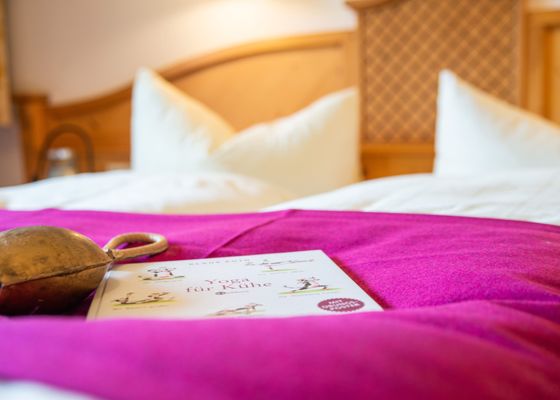 Fun for youngsters and adults:

Nature-loving and active families will find a special place of recreation away from hustle and bustle and street noise at the Rastbichlhof. A still young fall fruit meadow, several hives with busy bees, a curious wandering flock of chickens as well as our three cats delight the hearts of children and parents. A special highlight is feeding the chickens and collecting their eggs. Of course, these are then available for breakfast the next morning for our hard-working little helpers! In the evening the whole family can sit together in one of our parlors and enjoy entertaining board games. We do not offer a separate children's menu, as we are convinced that children should try many things. However, we are happy to accommodate the dining wishes of our younger guests.
Wellness:A delicious extensive breakfast.  A walk over meadows and along green lanes. Sweat bathing in the sauna and a jump in the pond. Our BIO HOTELS wellness specialists invite you to take a breath and relax. 100 % certified and natural cosmetic products is a must-have. Furthermore, resource-saving operation is a quintessential providing you with relaxation on a whole new level of environmental certainty.You can expect the following:Hours of bathing joy in luxurious swimming pools and ponds. A great variety of saunas and steam baths. A nice offering of certified natural cosmetics. Fitness, Yoga, and meditation rooms. Massages, energetic treatments, revitalizations, and many other beauty applications. A well trained and qualified staff.
Hotel with swimming pool
Indoor swimming pool
Hotel with sauna
Steam bath
Infrared cabin
Massage offers
Relaxation area
Feel-good garden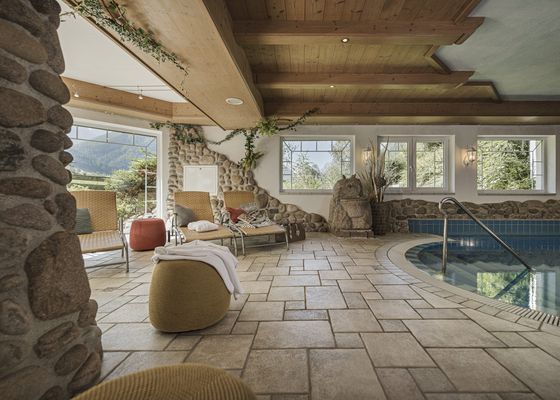 Sustainable wellness experiences:

Relax, take a deep breath & come to rest: If you want to do something good for your body after a day in the mountains, you can retreat to our cozy wellness area for some relaxing moments. In doing so, you crank up your metabolism, loosen up strained muscles and can reflect on the eventful day of your vacation. Are you longing for holistic rest and relaxation? Then you will feel very comfortable with us. In our wellness area you will find everything you need to let the stress of everyday life gently roll off.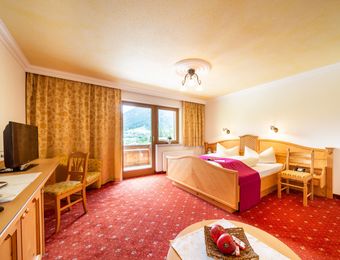 Family Suite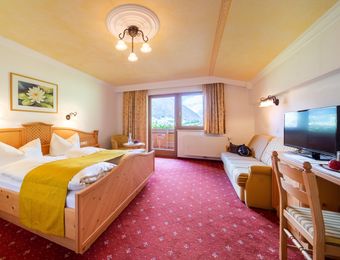 Double room glacier view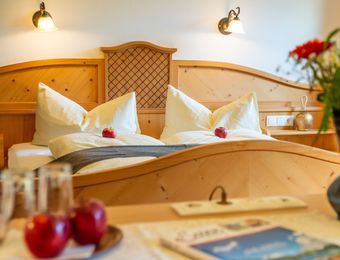 Junior Suite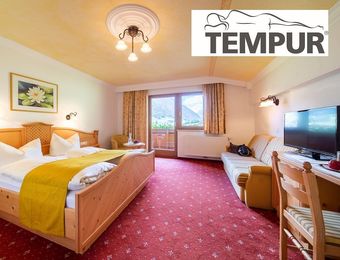 Double room TEMPUR® Superior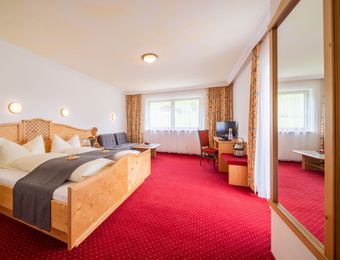 Double room panoramic view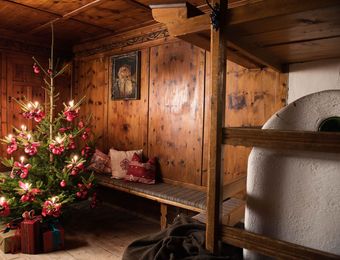 Advent in the mountains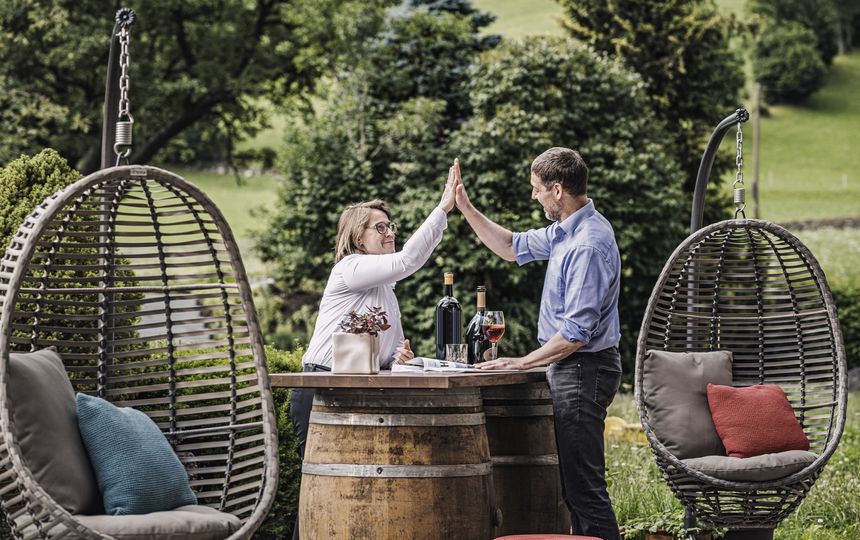 Hosts
The Rastbichlhof has been family-owned for around 100 years. Since 2021, the siblings Andreas and Barbara have been taking care of the fate of the 4-star hotel. Full of zest for action, new plans have already been made and further development steps implemented. Among other things, the decision was also made in 2023 that the Rastbichlhof will become a certified BIO HOTEL. "For us, it is the right step to further develop our business into a certified BIO HOTELS® business," explains the hotelier: "In the future, we want to increasingly incorporate our love of nature into our hotel. This path also leads the Rastbichlhof back to its roots. After all, closeness to nature and agriculture have always belonged to the Rastbichlhof."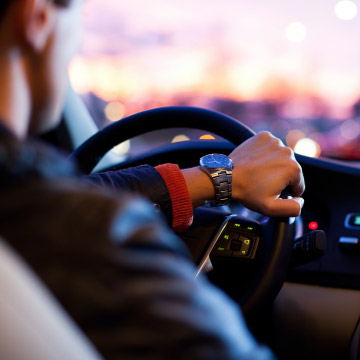 Get here by car