Services around Organic cuisine
Highlights
Hotel with charging station for e-cars
Climate-positive hotel
Services around Sustainability
Certified BIO HOTELS member since December 2011
Public interest company
Inspected by ABCERT
8,97 kg Co2-equivalents/night
10,0 tons Co2-equivalents/year
Highlights
Hotel with sauna
Services around Vacation
Elevator
Free WIFI
Non smoking hotel
Summer sports activities such as hiking, cycling, golfing
Highlights
Fasting leave
Hotel for allergy sufferers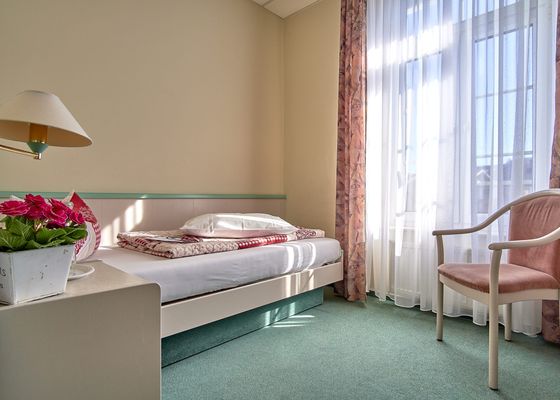 The hygiene concept in our hotel:
Trained staff who is familiar with safety guidelines of local authorities
Staff wears masks and gloves where necessary
Disinfectants in rooms and public areas
Contactless (online) check-in possible
Distance rules are observed
Self-service buffet (gloves available for guests)
Limited number of guests in the restaurant and in the wellness areas, etc.
Varying times for breakfast, lunch and dinner
Comprehensive room cleaning by the staff
Guests can indicate that housekeeping is not desired
Device for air purification in the breakfast room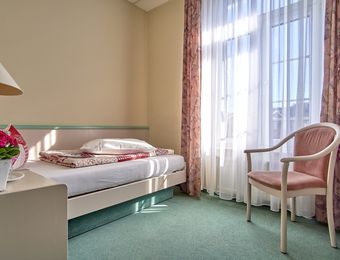 Single room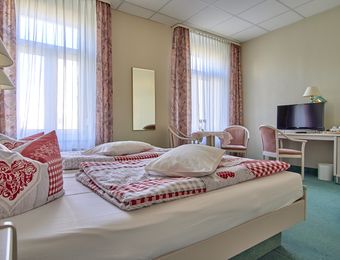 Double room economy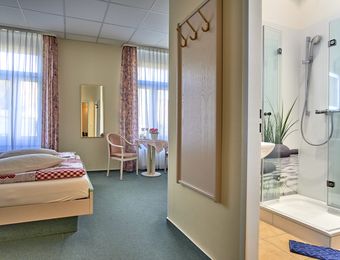 Double room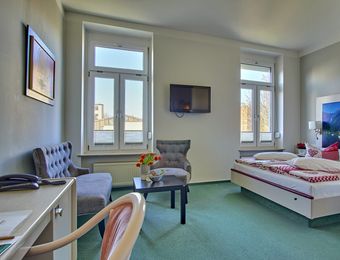 Junior suite
Double room comfort
Review date 02. August 2021
.....nichts desto trotz ist die Lage sehr gut. Man ist schnell in der Stadt und am Schloß. Sehr, sehr nettes, freundliches und aufmerksames Personal. Gerne wieder !
Review date 02. August 2021
Super Lage direkt an der City mit super Parkmöglichkeit direkt am Haus. Inhaber sehr freundlich und zuvorkommend.
Review date 02. August 2021
Die Betten waren sehr gut. Sanitär war sehr sauber.
Review date 01. August 2021
Sehr nettes Personal, top Frühstück im Wintergarten. Perfekt zentral gelegen für einen tollen Städtetrip. In drei Minuten steht man in der Innenstadt. Super sauber mit Minibar und Wasserkocher im Zimmer. Der Besitzer hat auch gute Tipps rund um.die Stadt ohne aufdringlich zu sein. Immer gern wieder!
Review date 31. July 2021
Zum Stadtansehen sehr gut gelegen. Bio - Qualität war super und das Personal sehr freundlich.
Review date 27. July 2021
Kurze Wege zur Innenstadt
Review date 26. July 2021
Personal und Besitzer sehr freundlich und zuvorkommend. Gehen auf die Wünsche der Gäste ein.
Review date 25. July 2021
I'm very late writing this but I just remembered that I must! I stayed here for one night in 2017 and it is easily the best more comfortable hotel stay I have had. It is very close to the main train station, just a short walk away. Town is also a short walk away.<br /><br />The rooms are immaculate and cleaner and more sterile than a hospital. It did not feel like a hotel room - it felt like a home. The interior décor is perfect. I got a single room with ensuite bathroom.<br /><br />The hotel is right by train tracks but this did not bother me - I dont mind the background noise. So this is a very individual thing. If I stay here again I will select a room facing the tracks, I like it!!<br /><br />The owner is fantastic, extremely pleasant and kind and made me feel right at home. The breakfast in the little café is so yummy. It was nice also having a talk with the owner who told me about his days in Austria and how he began the hotel. If the Alpha Festival returns to Schwerin this is where I will stay again! I highly highly recommend this hotel :-)
Review date 20. July 2021
Zentrale Lage, die Größe der Zimmer im liebevoll renovierten Altbau ist leider nicht zu ändern. Aber alles gut !
Review date 20. July 2021
The room was really nice and spacious.
Review date 16. July 2021
Das Zimmer war sehr gut eingerichtet. Die Lage zentral. Das Ehepaar , dass das Hotel betreibt stets präsent, hilfsbereit und gastfreundlich. Hervorragendes Bio-Frühstück. Wir haben uns Wohlgefühlt!
Review date 15. July 2021
Rent och fräscht.
Review date 15. July 2021
Ich habe neuerdings Probleme mit Gluten und Laktose. Mir wurden zum Frühstück extra glutenfreie Brötchen serviert. Da das Hotel an der Bahnlinie liegt, hört man natürlich auch den Zugverkehr, ist durchaus zu ertragen. Aber durch den Luftschacht im Badezimmer kann man dafür auch mal die Vögel zwitschern hören. :-)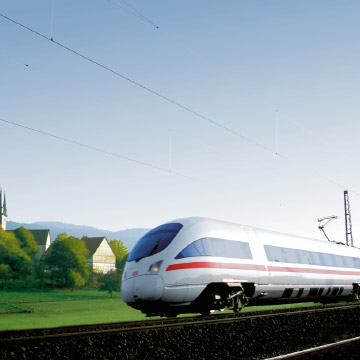 Arriving by train
© Deutsche Bahn AG / Gert Wagner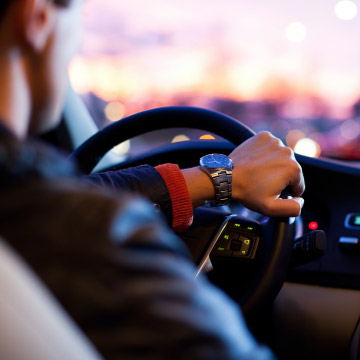 Get here by car