Services around Organic cuisine
Highlights
Hotel with charging station for e-cars
Climate-positive hotel
Services around Sustainability
Certified BIO HOTELS member since December 2011
Public interest company
Inspected by ABCERT
8,97 kg Co2-equivalents/night
12 tons Co2-equivalents/year
Highlights
Hotel with sauna
Services around Vacation
Elevator
Free WIFI
Non smoking hotel
Organic Pensions
Summer sports activities such as hiking, cycling, golfing
Highlights
Fasting leave
Hotel for allergy sufferers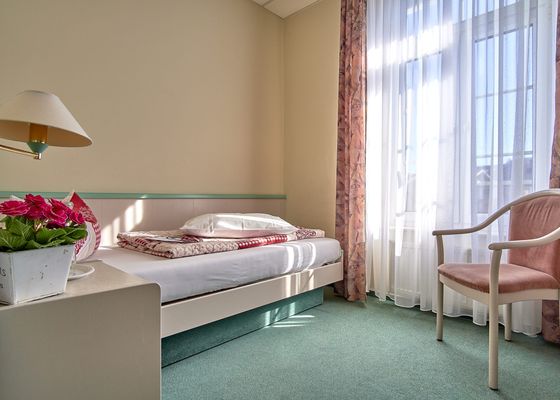 The hygiene concept in our hotel:
Trained staff who is familiar with safety guidelines of local authorities
Staff wears masks and gloves where necessary
Disinfectants in rooms and public areas
Contactless (online) check-in possible
Distance rules are observed
Self-service buffet (gloves available for guests)
Limited number of guests in the restaurant and in the wellness areas, etc.
Varying times for breakfast, lunch and dinner
Comprehensive room cleaning by the staff
Guests can indicate that housekeeping is not desired
Device for air purification in the breakfast room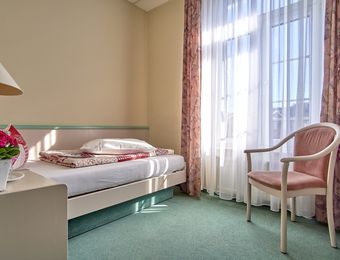 Single room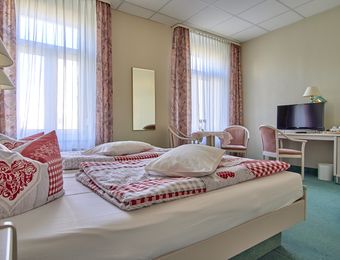 Double room economy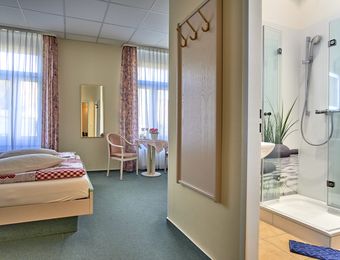 Double room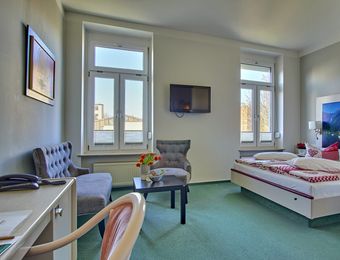 Junior suite
Double room comfort
Review date 17. January 2022
Biohotel , super Frühstück
Review date 11. January 2022
Der Service im Hotel ist sehr freundlich und hilfsbereit. Das Frühstück ist sehr gut mit Bioprodukten. Das Hotel ist sehr zentral gelegen, Innenstadt, Einkaufsmöglichkeiten, Gastronomie sowie Sehenswürdigkeiten sehr gut erreichbar. Es führt zwar direkt am Hotelzimmer eine mehrgleisige Bahnstrecke vorbei. Das Zimmer ist jedoch so gut isoliert, dass man davon nichts gehört hat. Wir haben wunderbar schlafen können.
Review date 13. December 2021
Sehr freundlich, liebevolle Ausstattung
Review date 10. December 2021
Sehr zentrale und trotzdem ruhige Lage, abgesehen von Zugverkehr. Sehr freundliche Gastgeber
Review date 20. November 2021
Super Auswahl beim Frühstück
Review date 19. November 2021
Super gelegen nahe Hauptbahnhof und Altstadt. Sehr angenehme Atmosphäre. Bequemes Bett. Leckeres Frühstück mit auch veganem Angebot.
Review date 18. November 2021
Super zentrale Lage. Parkplätze direkt auf dem Innenhof. Zimmer schön, hell und sehr ruhig. Sehr leckeres Frühstück, individuell für jeden extra zubereite Ei-Wünsche, frisch, alles in Bio-Qualität, toller Kaffee und leckere Tees. Dazu sehr, sehr nettes Personal! Ich komme sehr gern wieder…
Review date 08. November 2021
Dieses Hotel bietet alles, was man braucht. Die zentrale Lage ist top, sehr kurze Entfernungen zur Innenstadt, den Sehenwürdigkeiten und und einer sehr guten Gastronomie. Kfz-parkplatz im Hof (wenn auch bisschen abenteuerlich), nette individuelle Bewirtung ohne Massenabfertigung, aber auch ohne Aufdringlichkeit. Sauberkeit, gepaart mit Nachhaltigkeit. Bio ist nicht billig, aber gut. Somit alles sehr empfehlenswert. :-))
Review date 07. November 2021
War zentral, gute Lage und freundliches Personal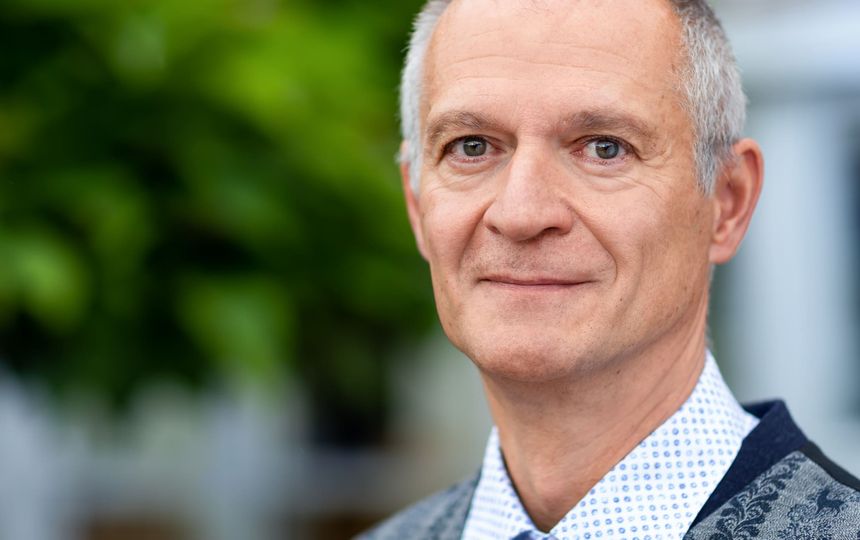 Hosts
In 2008, the hosts Katrin and Raimund Brandner acquired the over 150-year-old city villa. Step by step, it was lovingly renovated, filled with Austrian charm and developed into a climate-positive BIO HOTEL. For the two and their children, Schwerin has become the capital of life. They now offer their guests the opportunity to get to know the castle town in all its colorful facets. Whether cultural, active, fasting or family vacation - Schwerin offers just the right thing for everyone.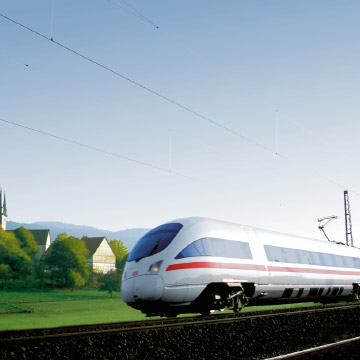 Arriving by train
© Deutsche Bahn AG / Gert Wagner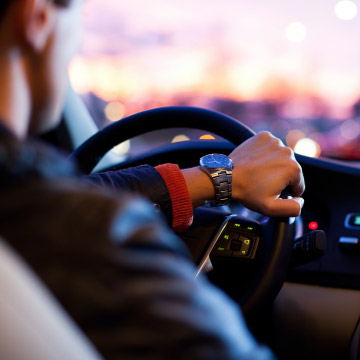 Get here by car