Highlights
Restaurant for hotel guests
100% vegetarian cuisine
Vegan dishes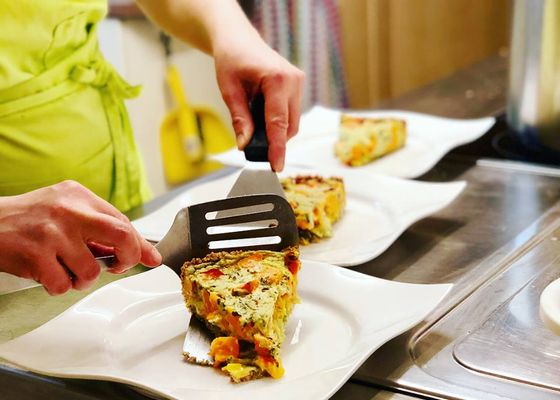 100% certified: 

We do not compromise:

100% organic, as fresh as it gets and as regional as possible. Therefore, it is not surprising that we do not ignore the vegan focus for our guests when it comes to the choice of drinks. Even when purchasing, we pay attention to the careful handling of food and to the best possible use and quantity allocation. We see certification as indispensable - it underlines our personal attitude. People who stand behind our concept are more important to us than stubborn professionalism.
Highlights
Hotel with charging station for e-cars
Climate-neutral hotel
Services around Sustainability
Certified BIO HOTELS member since August 2017
Inspected by ABCERT
4,8 kg CO2e/night
54 tons CO2e/year
Our contribution to the future: 

For less impact and a peaceful night's sleep, mains isolation switches are installed in every room. Time-controlled measures switch off the free Wi-Fi, cordless telephone and other devices during the night.

Smoking is not permitted in the hotel or on the balconies. Free parking is a matter taken for granted, as is an electricity charging station. As a climate-neutral house, we always try to incorporate building biology aspects.
Highlights
Nature hotel
Vacation with your dog
Hotel with limited wifi
Hotel with sauna
Hotel with gym
Fasting leave
Hotel with yoga
Electrosmog Reduced hotel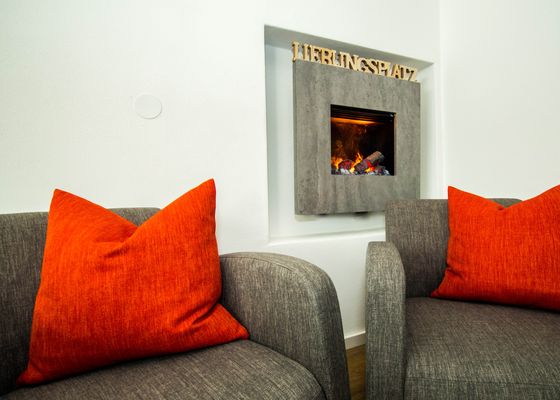 Sustainable hotel experiences:

We are participants in the Oberstaufen PLUS offer. This means that you receive this special guest card free of charge on arrival. This offers you many additional services for carefree days, for example mountain railways, adventure pool, ski lifts, e-bike, mini-golf, ice rink, free parking, local bus, high ropes course, local history museum, open-air swimming pool, public WLAN and much more!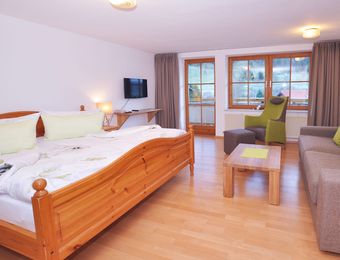 Double room Hochgrat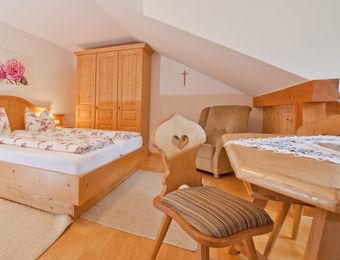 Double room Nagelfluh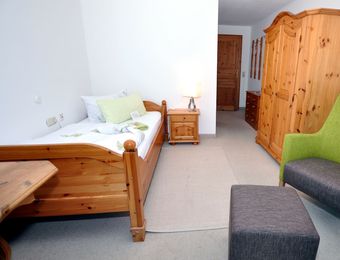 Single room mountain meadow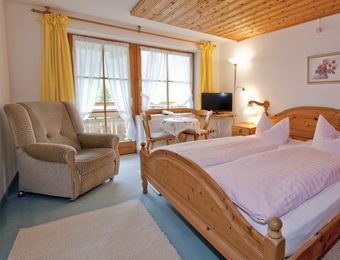 Double room Imberg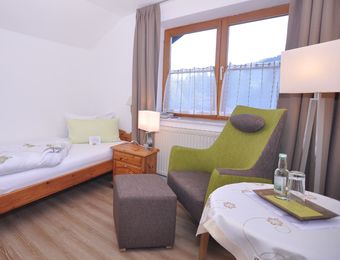 Single room alphorn
Review date 02. June 2023
Vegetarisches Biohotel. Gutes Essen. Lage direkt an Wanderwegen. Bio und viele regionale Produkte. Sehr freundliche Gastgeber
Review date 29. May 2023
Das Essen war außergewöhnlich gut, die Gäste sitzen gemeinsam an einem Tisch wodurch ich sehr nette Menschen kennen gelernt habe, die Inhaber und das Personal sind enorm hilfsbereit. Ich werde ganz sicher wieder hinfahren.
Review date 17. April 2023
Ein kleines feines Familiengeführtes Hotel, mit herzlichem Personal und einem Gastwirt, dem Markus Schratt, welcher stets dem Wohlbefinden der Gäste und einer guten Stimmung erfolgreich zu dienen bereit ist. Die Lage ist perfekt für ausgedehnte Wanderungen, daher sind besonders auch die Aktionswochen außerhalb der Wintersaison zu empfehlen. Mit einem Optionalen Begleitprogramm für Basenfasten, Wanderungen und Wellness kann jeder auf seine Kosten kommen und seinen wohlfühlurlaub individuell gestalten. Für junge Menschen, Menschen mittleren Alters und für Senioren gleichermaßen gut geeignet! Ich freue mich auf meinen nächsten Besuch!
Review date 05. January 2023
excellent food (Übersetzt von Google) Exzellentes Essen
Review date 03. January 2023
Nicht zum ersten Mal da und weiß warum. Mein Eindruck wurde aber mit einem grandiosen Silvester Menü und Abend um Vielfaches übertroffen. Ganz liebe, freundliche und warmherzigen Gastgeber. Ich komme wieder !
Review date 12. October 2022
Schöne Zimmer, guter Service, sehr leckeres Essen!
Review date 11. October 2022
Empfehlenswertes Hotel für außerordentlich gesundheitsbewusste Menschen, die gerne in Kontakt mit anderen Gästen gebracht werden wollen (vorgegebene - teils wechselnde Tischgemeinschaften). Ruhiger Nachtschlaf ist ab spätestens 22:00 garantiert - WLAN wird dann zur Reduzierung von Strahlenbelastung ausgeschaltet. Handyempfang bezüglich mobiler Daten vor Ort nur schwach / nicht vorhanden. Daher heilsam entschleunigend für Workaholics, die im Urlaub spät nachts nochmal schnell Mails checken wollen... Umweltbewusst wird auf einen Kühlschrank/Minibar im Zimmer verzichtet - gekühlte Getränke können im Aufenthaltsraum erstanden werden. Das Mobiliar des Zimmers besteht überwiegend aus Echtholz und wirkt so rustikal heimelig. Die Betten sind sehr bequem. Schön wäre noch ein Ganzkörperspiegel im Zimmer. Zimmerreinigung, Handtuchwechsel, fehlendes Toilettenpapier, Leeren des Mülleimers können in einer Liste im Eingangsbereich angefordert werden, ansonsten bleibt man völlig ungestört. Super ruhige Lage, idyllische Aussicht und das leise stete Bimmeln von Kuhglocken machen das Urlaubsfeeling perfekt. Parkplätze direkt am Haus vorhanden. Personal ist sehr bemüht. Herrliche Gegend - vielseitige Wandertouren möglich! Gästekarte bietet ein tolles Angebot an Attraktionen, die gratis genutzt werden können - absolut lohnenswert!
Review date 29. August 2022
Familie Schratt und ihr Team verbreiten eine herzliche Wohlfühl-Atmosphäre, wie man sie selten findet. Ich habe mich sofort willkommen und gut aufgehoben gefühlt. Das vegane/vegetarische 4-Gänge-Menü aus regionalen Bio-Produkten am Abend ist eine Sensation! Steibis liegt herrlich und ist ein guter Ausgangspunkt für vielfälitge Ausflüge.
Review date 29. August 2022
Leckeres vegetarisches und veganes Frühstück. Sehr freundlich.
Review date 11. August 2022
....sehr zu Empfehlen...
Review date 24. July 2022
Wir waren im Juli hier und es hat alles gepasst. Die Zimmer sind ruhig und das Essen unschlagbar. Auf Sonderwünsche wird Rücksicht genommen. Familiengeführtes Hotel, das ich mit gutem Gewissen weiterempfehle.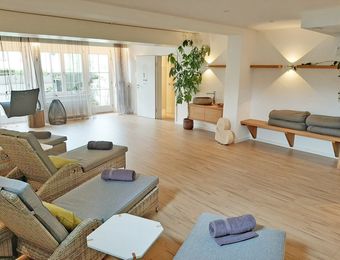 Hand Pan Workshop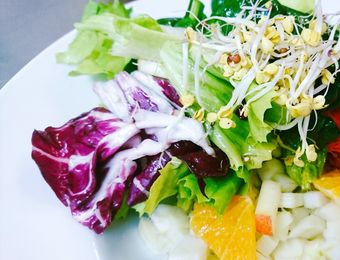 Fasting Weeks and Health Days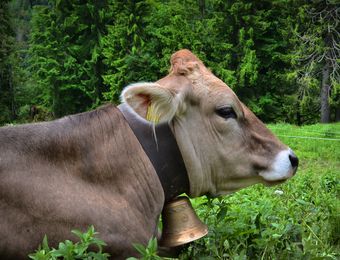 Viehscheid in the Allgäu (Alp-Abtrieb)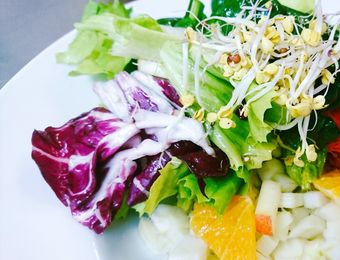 Fasting hiking weeks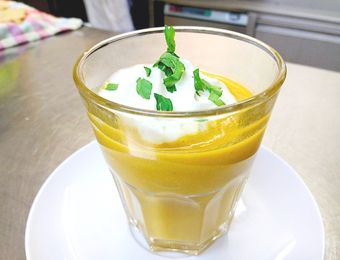 Buchinger fasting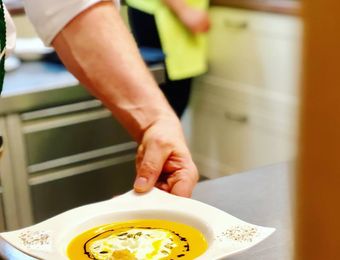 Just switch off. Enjoy the silence.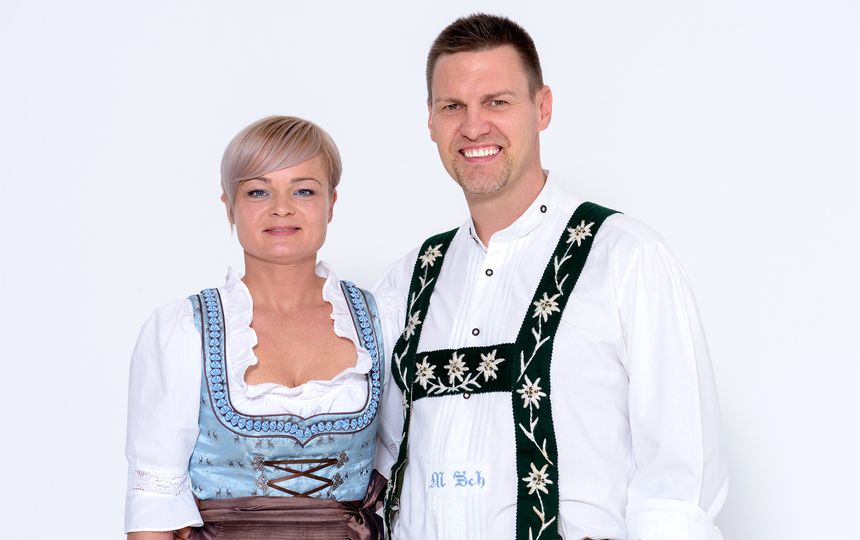 Hosts
We are simply different! For over 40 years now we have been pioneers of tourism sustainability. Over the years, our house developed from a pension to a vegetarian health resort with certified organic food.
 
We are proud to pamper our guests with the best organic quality and offer vegetarian delicacies.
 
"We are not a wellness temple, nor a luxury resort, nor a design hotel. But we have a big heart. And you can feel that with us as a guest."
 
Your hosts, Bianca and Markus Schratt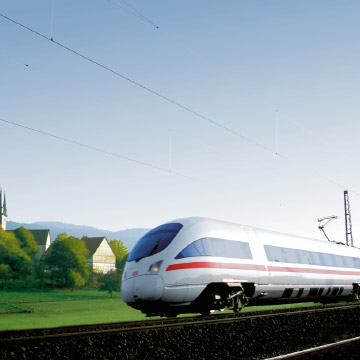 Arriving by train
© Deutsche Bahn AG / Gert Wagner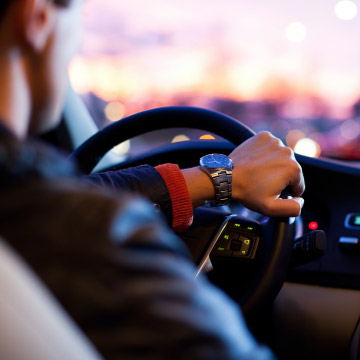 Get here by car