Highlights
Restaurant for hotel guests
100% vegetarian cuisine
Vegan dishes
Highlights
Hotel with charging station for e-cars
Climate-neutral hotel
Services around Sustainability
Certified BIO HOTELS member since August 2017
Inspected by ABCERT
4,8 kg CO2e/night
54 tons CO2e/year
Highlights
Nature hotel
Vacation with your dog
Hotel with limited wifi
Hotel with sauna
Hotel with gym
Fasting leave
Hotel with yoga
Electrosmog Reduced hotel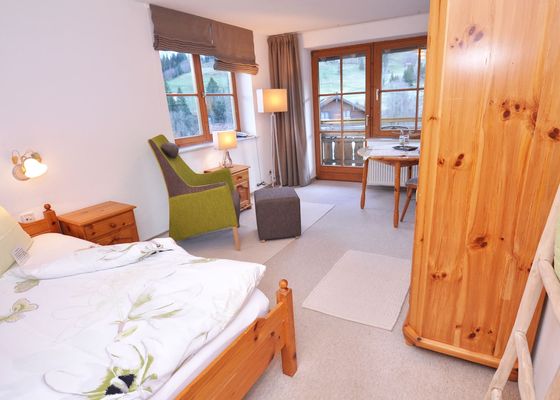 The hygiene concept in our hotel: 
Trained staff who is familiar with safety guidelines of local authorities
Staff wears masks and gloves where necessary
Disinfectants in rooms and public areas
Contactless (online) check-in possible by request
Distance rules are observed
Self-service buffet (gloves available for guests)
Visits to restaurants by prior arrangement only
Limited number of guests in the restaurant and in the wellness areas, etc.
Varying times for breakfast, lunch and dinner
Comprehensive room cleaning by the staff
Guests can indicate that housekeeping is not desired
Rapid tests are possible in the hotel and free of charge in the form of citizen testing. Testing with confirmation is officially recognized.
In all general areas there are decentralized ventilation devices for constant air exchange
Closed UV-C room systems for air purification from harmful aerosols
Lamp with integrated UV-C air purification device above all tables in the restaurant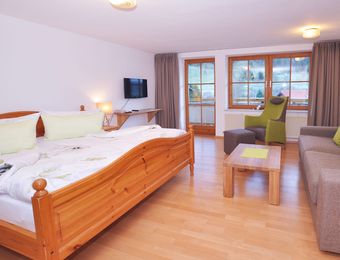 Double room Hochgrat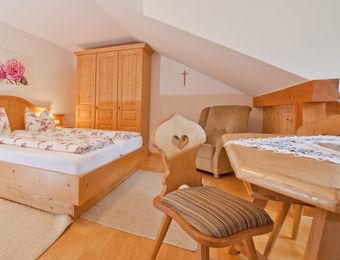 Double room Nagelfluh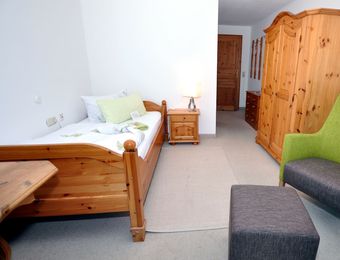 Single room mountain meadow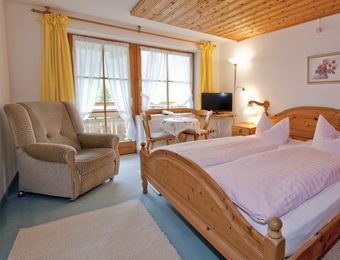 Double room Imberg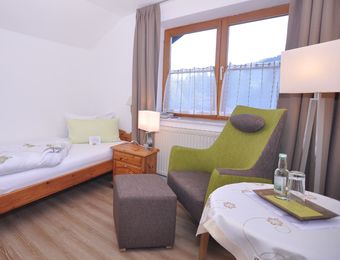 Single room alphorn
Review date 05. January 2023
excellent food (Übersetzt von Google) Exzellentes Essen
Review date 03. January 2023
Nicht zum ersten Mal da und weiß warum. Mein Eindruck wurde aber mit einem grandiosen Silvester Menü und Abend um Vielfaches übertroffen. Ganz liebe, freundliche und warmherzigen Gastgeber. Ich komme wieder !
Review date 12. October 2022
Schöne Zimmer, guter Service, sehr leckeres Essen!
Review date 11. October 2022
Empfehlenswertes Hotel für außerordentlich gesundheitsbewusste Menschen, die gerne in Kontakt mit anderen Gästen gebracht werden wollen (vorgegebene - teils wechselnde Tischgemeinschaften). Ruhiger Nachtschlaf ist ab spätestens 22:00 garantiert - WLAN wird dann zur Reduzierung von Strahlenbelastung ausgeschaltet. Handyempfang bezüglich mobiler Daten vor Ort nur schwach / nicht vorhanden. Daher heilsam entschleunigend für Workaholics, die im Urlaub spät nachts nochmal schnell Mails checken wollen... Umweltbewusst wird auf einen Kühlschrank/Minibar im Zimmer verzichtet - gekühlte Getränke können im Aufenthaltsraum erstanden werden. Das Mobiliar des Zimmers besteht überwiegend aus Echtholz und wirkt so rustikal heimelig. Die Betten sind sehr bequem. Schön wäre noch ein Ganzkörperspiegel im Zimmer. Zimmerreinigung, Handtuchwechsel, fehlendes Toilettenpapier, Leeren des Mülleimers können in einer Liste im Eingangsbereich angefordert werden, ansonsten bleibt man völlig ungestört. Super ruhige Lage, idyllische Aussicht und das leise stete Bimmeln von Kuhglocken machen das Urlaubsfeeling perfekt. Parkplätze direkt am Haus vorhanden. Personal ist sehr bemüht. Herrliche Gegend - vielseitige Wandertouren möglich! Gästekarte bietet ein tolles Angebot an Attraktionen, die gratis genutzt werden können - absolut lohnenswert!
Review date 29. August 2022
Familie Schratt und ihr Team verbreiten eine herzliche Wohlfühl-Atmosphäre, wie man sie selten findet. Ich habe mich sofort willkommen und gut aufgehoben gefühlt. Das vegane/vegetarische 4-Gänge-Menü aus regionalen Bio-Produkten am Abend ist eine Sensation! Steibis liegt herrlich und ist ein guter Ausgangspunkt für vielfälitge Ausflüge.
Review date 29. August 2022
Leckeres vegetarisches und veganes Frühstück. Sehr freundlich.
Review date 11. August 2022
....sehr zu Empfehlen...
Review date 24. July 2022
Wir waren im Juli hier und es hat alles gepasst. Die Zimmer sind ruhig und das Essen unschlagbar. Auf Sonderwünsche wird Rücksicht genommen. Familiengeführtes Hotel, das ich mit gutem Gewissen weiterempfehle.
Review date 01. July 2022
Ein Hotel mit Liebe zum Detail. Hier steckt viel Herzblut drin und das bekommt der Gast zu spüren. Sehr freundliches und aufmerkmsames Team. Das ganze Haus super sauber. Zimmer tip top. Frühstücksbüffet und Abendmenü auch für Veganer perfekt. Alles frisch und mit Liebe zubereitet. Einen besseren Aufenhalt und Gastgeber hätten wir uns nicht wünschen können.Als Chef hat Markus Schratt sich immer Zeit für seine Gäste genommen und jede Frage in aller Ruhe beantwortet.Gerne war er bereit für ein kleines Schwätzchen. Vielen herzlichen Dank an Famile Schratt und das Team. Wir kommen wieder.
Review date 01. July 2022
Familienhotel geführtes Hotel zum wohlfühlen. So herzlich und freundlich, die Familie Schratt und ihr Personal. Saubere Zimmer mit tollen Ausblick. Vegan Essen hier kein Problem. Das Essen ist so köstlich. Auch 4 Gänge in vegan kein Problem. Die veganen Aufstriche und Croissants sind der Wahnsinn. Auch mit Säugling kein Problem, man bekommt ein Beistellbett und Windeleimer. Möchten nächstes Jahr wieder kommen. Mit der Gästekarte kann man viele Seilbahnen kostenlos fahren oder Minigolf spielen.
Review date 21. June 2022
super nette Gastgeber, sehr familiär
Review date 19. June 2022
Ein Berghotel mit vegetarisch/veganer Küche. Das ganze Personal, egal ob Chef oder die Bedienungen sind super freundlich, nett und zuvorkommend. Tolle Einrichtung im ganzen Haus und sehr sauber. Hatten uns zum Essen angemeldet, ein mega leckeres veganes Menü wurde uns serviert. Das Essen ist sehr gut zusammen gestellt und abgeschmeckt. Alles Zutaten sind regional und Bio. Preisleistung ist spitze!
Review date 18. June 2022
Top location, good and healthy food, friendly staff.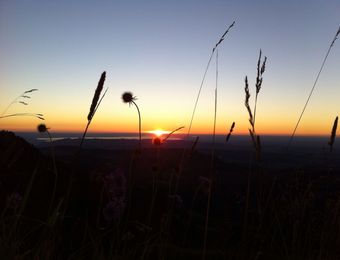 Hand pan workshop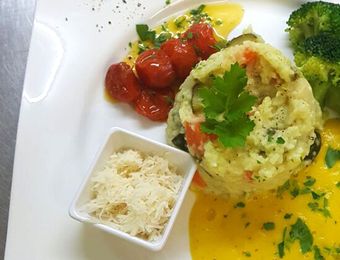 Just switch off. Enjoy the silence.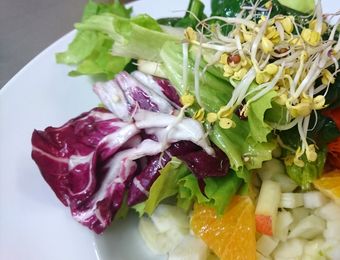 Fasting hiking weeks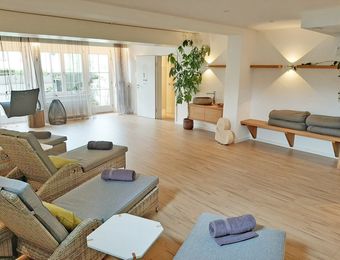 Holy Week - Fasting at Easter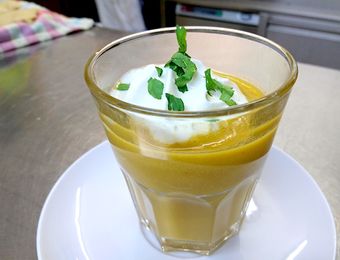 Buchinger fasting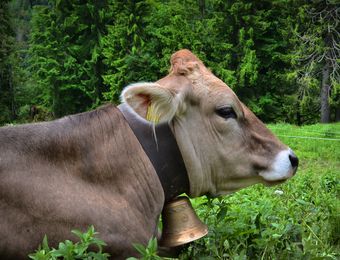 Viehscheid in the Allgäu (Alp-Abtrieb)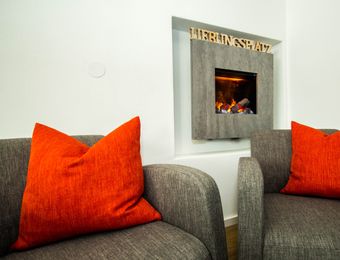 Ice bathing retreat according to the Wim Hof ​​method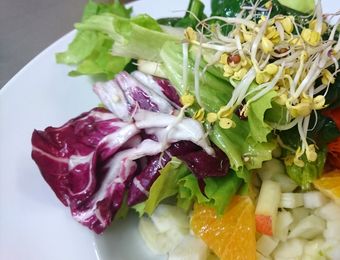 fasting weeks and health days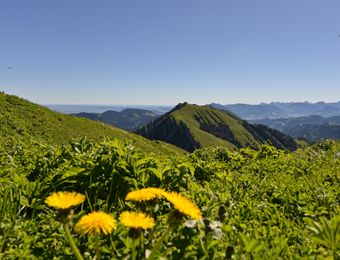 bike days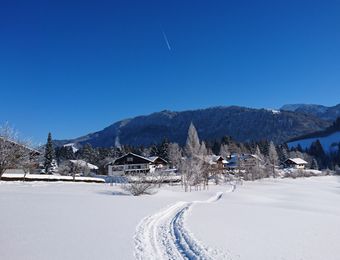 Yoga and hiking (snowshoe tour)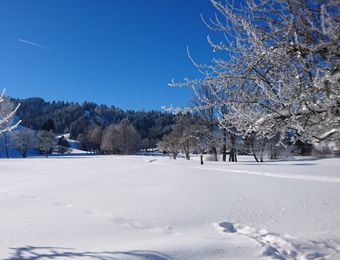 winter festival weeks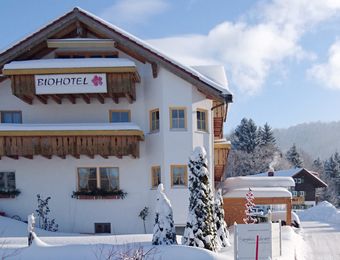 Mardi Gras week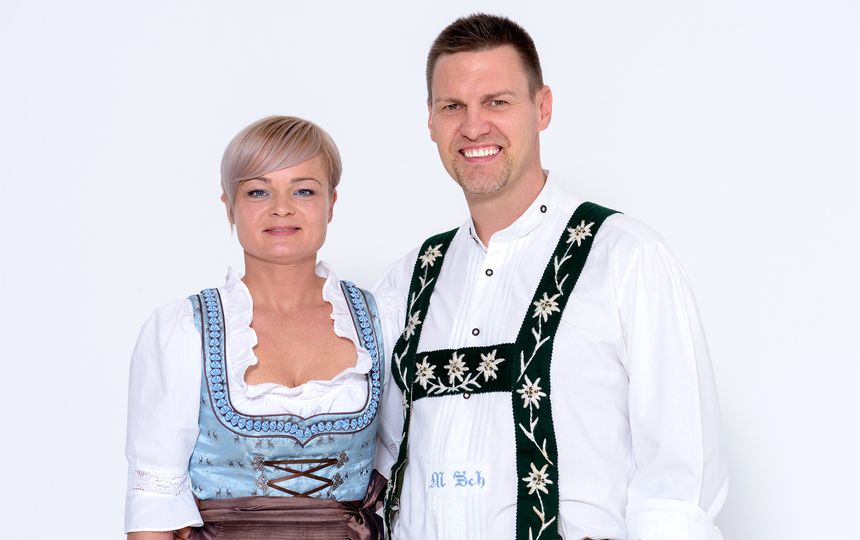 Hosts
We are simply different! For over 40 years now we have been pioneers of tourism sustainability. Over the years, our house developed from a pension to a vegetarian health resort with certified organic food.
 
We are proud to pamper our guests with the best organic quality and offer vegetarian delicacies.
 
"We are not a wellness temple, nor a luxury resort, nor a design hotel. But we have a big heart. And you can feel that with us as a guest."
 
Your hosts, Bianca and Markus Schratt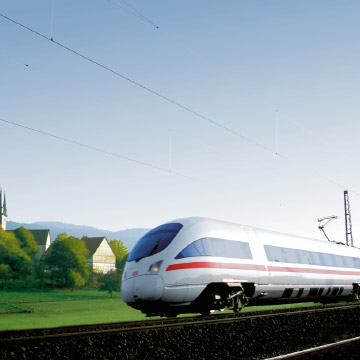 Arriving by train
© Deutsche Bahn AG / Gert Wagner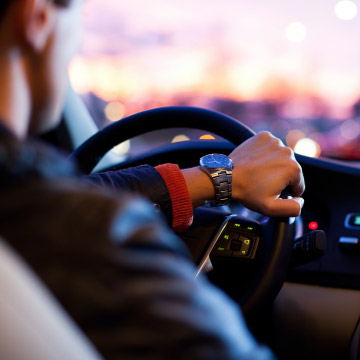 Get here by car