Services around Organic cuisine
Public Restaurant
Vegetarian menu
Services around Sustainability
Hotel with charging station for e-cars
Certified BIO HOTELS member since May 2016
Inspected by ABCERT
HolidayA retreat in the mountains. An oasis in the middle of the city. A refuge by the sea. As different as these destinations are, they share one similarity: the warmth with which hotel staff interacts with you the guests. Anyone seeking for a warm and relaxed atmosphere is welcome at the BIO HOTELS.You can expect the following:A fine cuisine with no compromises on the quality of food and beverages – BIO HOTELS stand for 100 % organic products and 100 % responsibility. Lots of freetime activities. A healthy indoor climate which allows for well-being and relaxation. Encounters with inspiring individuals.
Electrosmog Reduced hotel
Hotel with limited wifi
Nature hotel
Standard double room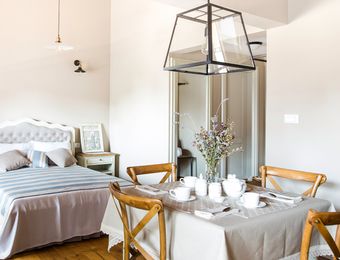 Superior double room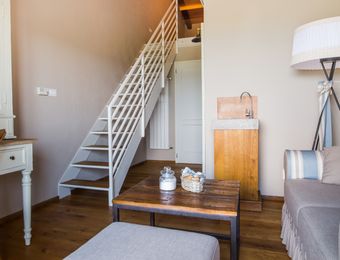 Suite
Review date 13. November 2023
We loved the place where we were staying. Very comfy and the vibe was just perfect with a glass of vine. We love this kind of style in the house/hotel. The staff is so friendly and everything was great. Definitely a place to stay and explore. There is also a small walk (20min) to Štanjel.
Review date 09. November 2023
Owners and stuff are great. Rooms are lovely...
Review date 01. November 2023
Nice place to stay. Best breakfast and diner!
Review date 30. October 2023
Das Hotel St. Daniel ist ein kleines Hotel mit nur wenigen Zimmern, genau richtig für unseren Geschmack. Das Frühstück war sehr gut und reichhaltig, mit großer Auswahl und auch sehr schön angerichtet. Das Haus ist sehr hübsch eingerichtet. Das Abendessen war ebenfalls extrem gut!
Review date 04. October 2023
Das Hotel St. Daniel ist sehr Außergewöhnlich. Schon bei der Ankunft spürt man die positive Energie des Hauses und der Menschen. Es hat einfach alles gepasst. Sehr nette Besitzer und Personal. Eine unglaubliche Herzlichkeit. Das Frühstück war sehr liebevoll angerichtet und ausgefallen. Alles war frisch und ausreichend. Die Ausstattung bis ins letzte Detail stimmig und sehr geschmackvoll. Menschen dort sehen mit mehr Augen als nur mit zwei. Wir sind sehr dankbar, dass wir tolle Menschen kennen lernen und in diesem Haus ein paar Tage des Urlaubes verbringen durften. Absolut empfehlenswert ist auch das Abendmenü, das sollte man nicht verpassen. Es wird sehr viel Wert auf Regionalität & Frische gelegt. Eine kreative und gleichzeitig traditionelle Küche, einfach toll. An den Tagen wo es kein Abendessen im Hotel direkt gab, wurde auf Wunsch ein Abendessen in der Nähe organisiert. Auch die Empfehlungen waren immer Top. Ein Service, den man nicht überall bekommt. Das Hotel legt sehr viel Wert darauf, dass sich die Gäste rundum wohl fühlen. Sogar extra über Aktivkohle und Edelsteine gefiltertes Wasser mit 51Hz gibt es in jedem Zimmer. Die Abreise ist uns sehr schwer gefallen.
Review date 02. October 2023
beautiful interior decoration lovely garden and terrace breakfast was amazing, especially the presentation was stunning and please, enjoy the diners at het hotel, great quality for a good price - our compliments to the kitchen!
Review date 01. October 2023
Wir haben sehr wohl gefühlt, da das Personal freundlich war und das Frühstück lecker und reichhaltige.
Review date 21. September 2023
Mooi en gezellig hotel, prachtig ontbijt, heel veel keuze. Het ontbijt was een sprookje !!!
Review date 20. September 2023
Freundliches Personal
Review date 19. September 2023
Das Hotel ist wunderbar ruhig gelegen, wenn man tagsüber am Pool liegt und Abends auf dem Balkon sitzt hört man keinerlei Straßenlärm oder ähnliches. Das Essen ist gesund und vegane/ vegetarische Option sind verfügbar.
Review date 09. September 2023
Ein wunderschönes Hotel mit kleinem Pool für Ruhesuchende, herzliche Gastgeber, tolles Frühstück mit regionalen Produkten, liebevoll angerichtet. Sehr nett war auch die Weinverkostung beim Nachbarn, die der Gastgeber vermittelt hat.
Review date 06. September 2023
Prachtig interieur, grote kamers en daarnaast verblijfruimtes. Maar daarbovenop super lekker dineren voor een zeer schappelijke prijs. Personeel zeer betrokken en vriendelijk
Hosts
"Sustainability is a personal choice, it's about taking responsibility for future generations and our environment. An organic lifestyle doesn't happen in one day. It is a process. The hardest thing to change is yourself. Where else can we start? Once you change and stay true to your choices, the environment changes too, slowly at first, but with a wavy effect.
 
We are social beings, dependent on our environment. Therefore, our sense of community affects the entire ecosystem. We want to be a role model and offer our guests a particularly sustainable hotel experience."
 
Your hosts, Nina & Miran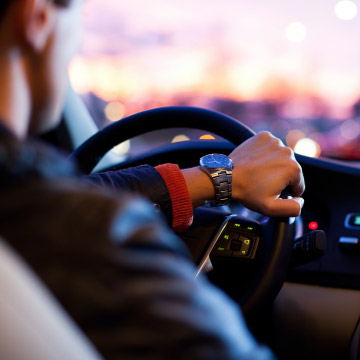 Get here by car