Highlights
Public Restaurant
Vegetarian menu
Services around Sustainability
Certified BIO HOTELS member since May 2016
Inspected by ABCERT
Highlights
Nature hotel
Hotel with limited wifi
Electrosmog Reduced hotel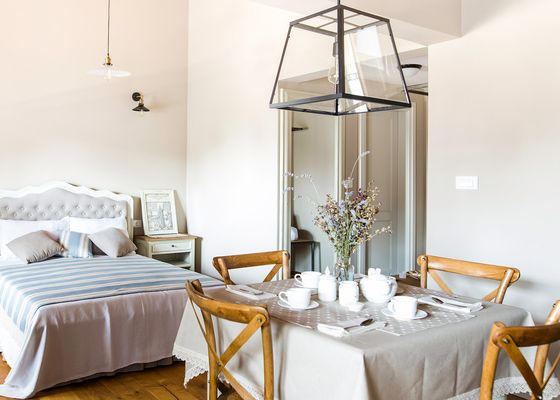 The hygiene concept in our hotel: 
Trained staff who is familiar with safety guidelines of local authorities
Staff wears masks and gloves where necessary
Disinfectants in rooms and public areas
Contactless (online) check-in possible
Distance rules are observed
Buffet with service
Visits to restaurants by prior arrangement only
Limited number of guests in the restaurant and in the wellness areas, etc.
Varying times for breakfast, lunch and dinner
Hygiene breaks during catering
Separate relaxation rooms
Special antiviral cleaning agents on an ecological basis
Comprehensive room cleaning by the staff
Guests can indicate that housekeeping is not desired
Comprehensive cleaning by specialized companies
Room Service
Flexible cancellation terms
Standard double room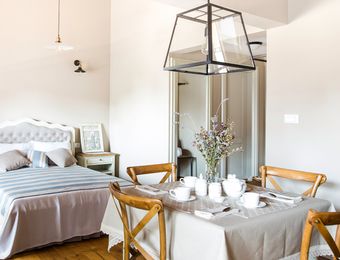 Superior double room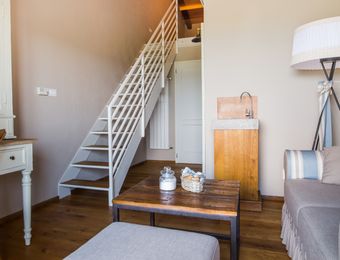 Suite
Review date 02. August 2021
Perfect location, food, atmosphere and ambiance. Hosts are extremely warm and welcoming. Highly recommend!
Review date 20. July 2021
Friendly Owners, perfect atmosphere!!!
Review date 18. July 2021
Ein Hotel, wo einfach alles passt. Das Ambiente ist geschmackvoll, alles ist sauber, jeglicher Komfort ist vorhanden. Das Personal ist überaus freundlich - ebenso wie die Besitzer. Alle sind bemüht, dass sich die Gäste wohlfühlen. Dass aufgrund der nachhaltigen Bewirtschaftung ua darauf geachtet wird Wasser zu sparen und daher zB Handtücher u Bettwäsche weniger oft automatisch gewechselt werden als man bisher gewohnt war, ist nicht weiter störend u wird einem auch sehr nachvollziehbar erklärt. Auch wenn man noch nie dort war, fühlt es sich an wie nach Hause zu kommen - das ist das Verdienst von Nina und ihrem gesamten Team (samt Hunden ) Unser erster Besuch dort wird sicher nicht unser letzter sein. Und das sind die Schlagworte, die mir zum Boutique Hydeaway Hotel St. Daniel einfallen: Idyllisch, gastfreundlich, geschmackvoll, nachhaltig, regional, bio, tierfreundlich, sauber, sozial, relaxend, hilfsbereit - und last but not least: der Kaffee ist ausgezeichnet
Review date 02. July 2021
Čisti relax in prijazno osebje
Review date 28. June 2021
Tak lepo, čisto, urejeno, domače, prijazno, dobro in zdravo
Review date 27. June 2021
Odlicno pribezalisce za naju s soprogo. Dva dni v kombinaciji s pravljicnim Krasom, slastno hrano, pomirjujocim interjerjem, nirvanskim vrtom z bazenom, dovolj kolesarskimi potmi v okolici, odlicno vodo, knjigami za branje na vabljivih pocivalnikih, zeliscnim vrtom z metulji in sivko na vsakem koraku, da o simpaticnem osebju sploh ne govorim. Se bomo se vrnili.
Review date 23. June 2021
Das ganze Hotel war sehr sauber! Das Zimmer war auch sehr schön. Das Bett recht hart aber sonst super. Auch der Aussenbereich war super sauber und schön hergerichtet!!
Review date 21. June 2021
Čudovito doživetje za dušo in telo
Review date 20. June 2021
Izredno prijetno. Hotel z "dušo". Osebje zelo prijazno in uslužno. Možnost aktivnega počitka , lahko pa tudi branja, kopanja in uživanja ob dobri (izbrani) glasbi in pijači. Toplo priporočam, midva se bova še vrnila
Review date 13. June 2021
Nadvse prijetni gostitelji in ekipa, toplo vzdušje, čudovit ambient. Zelo okusna hrana, možnost veganske hrane.
Review date 09. June 2021
Čudovita energija prostora ter enkratna lastnica ter lastnik. Psom prijazen hotel z zelo prijazno strežbo. Enkraten zajtrk. Osvežilen bazen. Priporočam vsem, ki se želijo odmakniti v mir in tišino Krasa ter zaužiti pozitivno energijo pokrajine in ljudi. Sem se bova definitivno še vračala.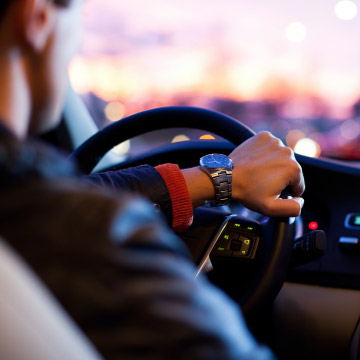 Get here by car