Highlights
Public Restaurant
Vegetarian menu
Services around Sustainability
Certified BIO HOTELS member since May 2016
Inspected by ABCERT
Highlights
Nature hotel
Hotel with limited wifi
Electrosmog Reduced hotel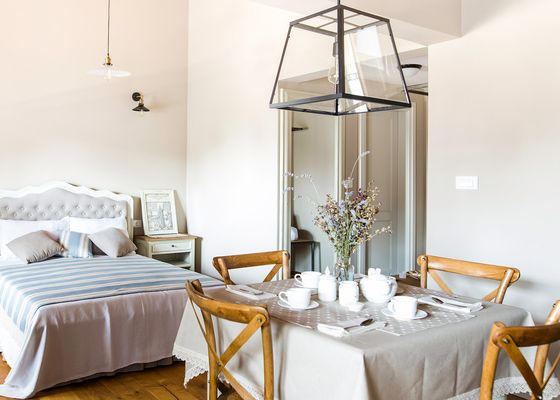 The hygiene concept in our hotel: 
Trained staff who is familiar with safety guidelines of local authorities
Staff wears masks and gloves where necessary
Disinfectants in rooms and public areas
Contactless (online) check-in possible
Distance rules are observed
Buffet with service
Visits to restaurants by prior arrangement only
Limited number of guests in the restaurant and in the wellness areas, etc.
Varying times for breakfast, lunch and dinner
Hygiene breaks during catering
Separate relaxation rooms
Special antiviral cleaning agents on an ecological basis
Comprehensive room cleaning by the staff
Guests can indicate that housekeeping is not desired
Comprehensive cleaning by specialized companies
Room Service
Flexible cancellation terms
Standard double room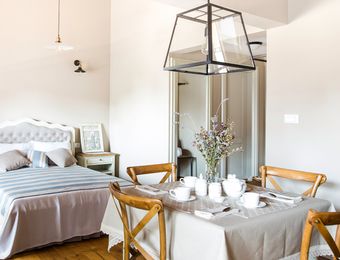 Superior double room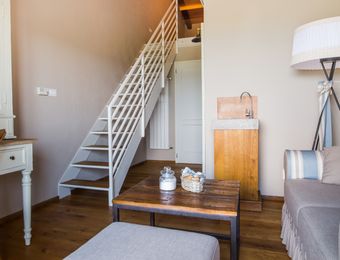 Suite
Review date 21. May 2022
Herzlicher Empfang. Persönliche Betreuung. Größe des Zimmers. Traumhaftes Essen
Review date 15. May 2022
Stil, hrana in osebje.
Review date 14. May 2022
Personnel gentil
Review date 11. May 2022
Če iščete mir v sebi in na Zemlji priporocam pocitnice v tem hotelu.
Review date 11. May 2022
Ubytování se nachází ve vinařské podhorské oblasti v klidném prostředí. Velmi laskavý a vstřícný personál. Ubytování stylové a v čistém prostředí. Postele pohodlné. Snídaně s dostatečným výběrem jídla. Vše v regionálních produktech. Jednou jsem potřeboval snídani již na 6 hodinu a personál mě překvapil, jak velkou a pestrou snídani mi přichystal.
Review date 08. May 2022
Lepo. Priporočam bio hotel.
Review date 29. April 2022
Prijazni gostitelji, odlična hrana, udobna namestitev. Prav gotovo se še vrnemo.
Review date 18. April 2022
Prijeten, odličen in družinski hotel.
Review date 18. April 2022
Hotel s srcem in dušo. Osebje prijazno, profesionalno in dostopno. Hrana zelo okusna, lokalna in pripravljena z ljubeznijo. Dekoracija je popolna. Absolutno se še vrnemo. Perfect hotel with love.
Review date 27. March 2022
Top destinacija, odlične sobe in vrhunski zajtrk.
Review date 15. March 2022
The whole place is amazing. It is beautifully decorated. The breakfasts are excellent, all freshly prepared and more than you could want. The bed was very comfortable. It was all very relaxing and we slept very peacefully. There are interesting sayings and information all around the room. More than anything Nina and her team made us feel very welcome indeed.
Review date 14. March 2022
Very friendly hosts. Wonderful interior design.
Review date 03. March 2022
Wunderschöne mediterrane Gegend. Wir wurden sehr zuvorkommend bedient und das Essen war fabelhaft. Sind von dort aus einen Tag ans Meer gefahren, haben uns am nächsten Tag Mountainbikes ausgeborgt und haben außerdem eine Höhle besucht.
Review date 12. February 2022
Hrana je bila odlična, osebje prijazno, odzivno, sam hotel je odlično opremljen, udoben in domačen, prijetna družba več domačih živalic
Review date 28. December 2021
Absolutely lovely atmosphere, food, and decor. Would easily be 5 stars with a less persistently noisy toilet+plumbing+fan, and with a selection of pillows (provided pillows were surprisingly high/firm)
Hosts
"Sustainability is a personal choice, it's about taking responsibility for future generations and our environment. An organic lifestyle doesn't happen in one day. It is a process. The hardest thing to change is yourself. Where else can we start? Once you change and stay true to your choices, the environment changes too, slowly at first, but with a wavy effect.
 
We are social beings, dependent on our environment. Therefore, our sense of community affects the entire ecosystem. We want to be a role model and offer our guests a particularly sustainable hotel experience."
 
Your hosts, Nina & Miran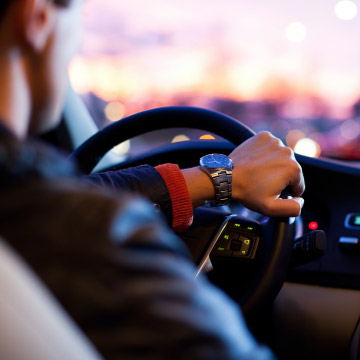 Get here by car