Highlights
Public Restaurant
Vegetarian menu
Vegan dishes
Allergy-free kitchen
Services around Organic cuisine
Diet kitchen
Buffet meals
Menu selection
A la carte meals
Hotel bar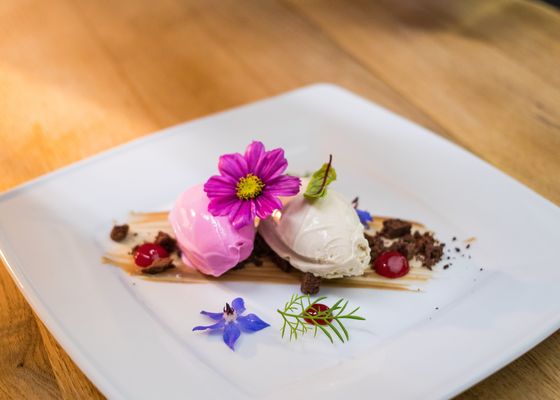 100% certified:

It makes you feel good to know that the ingredients in our dishes are 100% organic. We source many products from farmers in the region and see this as our responsibility. We attach great importance to special vegetarian and vegan dishes. Selected meat dishes, such as local venison from the Pitztal valley, are served as well as home-grown chanterelles and berries.

In our hotel we also offer "alkaline fasting" according to the Wacker method - as a consistent cure for several days or as individual dishes in your choice of menu. In addition, our kitchen is skilled in creatively dealing with food intolerances.
Highlights
Hotel with charging station for e-cars
Services around Sustainability
Certified BIO HOTELS member since April 2011
Public interest company
Climate balanced hotel
Inspected by Austria Bio Garantie
9,07 kg CO2e/night
146,5 tons CO2e/year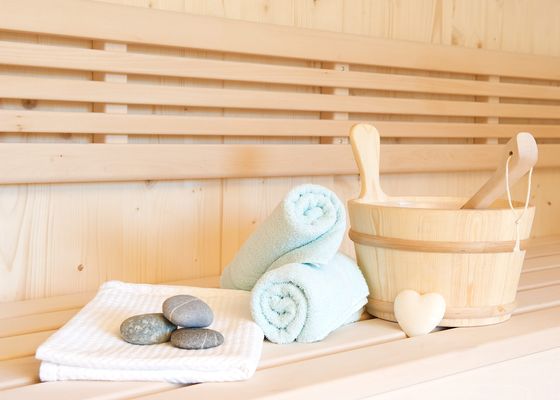 Our contribution to the future:

Climate neutral - what a great term! Of course we are happy about this, but we see this as a mission, not as an award. "Climate" happens everywhere and every commitment to it has an effect all over the world. We have invested in selected environmental projects that are accompanied by experts.

Of course, we have already made a big contribution in our own hotel, through our 100% organic food offer, but there are plenty of other ways to invest in a resource- and climate-friendly way. Most of the time it is cost-intensive and not always immediately feasible, but we have big goals and we strongly believe that we are on the path to achieving them.
Highlights
Nature hotel
Vacation with your dog
Accessible hotel
Hotel with limited wifi
Hotel for celebrations
Hotel with sauna
Hotel for allergy sufferers
Fasting leave
Hotel with yoga
Hotel with day spa
Services around Vacation
Holidays on a Farm
Elevator
Free WIFI
Non smoking hotel
Free parking
Pick-up service from train stations included
Summer sports activities such as hiking, cycling, golfing
Winter sports activities such as Skiing, tobogganing, snowshoeing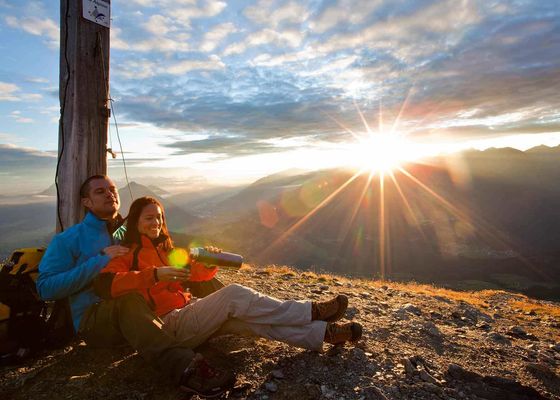 Sustainable hotel experiences:

Here in Pitztal there is plenty of room for holiday experiences: whether swimming at the mountain bathing lake, refreshing in the Kneipp garden or enjoying the generous play facilities for the little ones.

In winter, skiers enjoy the nearby glacier; cross-country skiers enjoy their laps right past the hotel. Whether hiking in the snow on silent soles or joining in curling - it is quiet, relaxing and simply beautiful!
Highlights
Vacation with animals
Services around Family
Family rooms / apartments
Children's playroom
Outdoor playground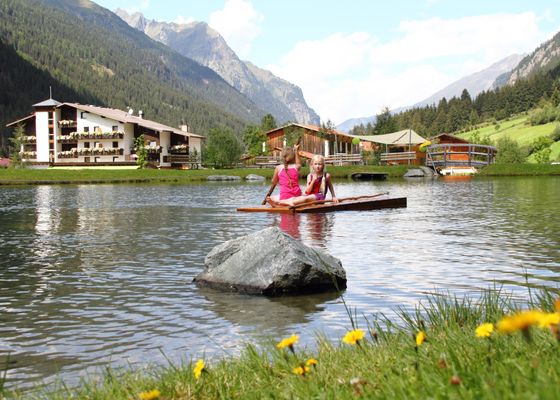 Fun for youngsters and adults:

With us you will find plenty of free space to play and the raft "Brunella" takes little adventurers safely to the other side of the lake. The large sandy area is flooded daily and ingenious water channels invite them to play.

Nautical skills are in demand: rafts are made, which are then "set sail" in the evening with lights. Host Rupert roams through the woods every week in search of fresh mushrooms. And if you want to know exactly what to look for, you'll find lots of ideas at the Adventure Forest Day in our Kaunergrat Nature Park.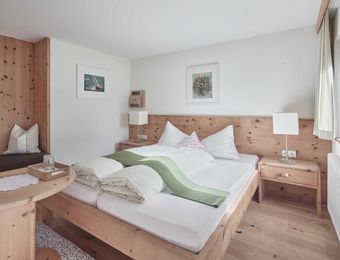 Doubleroom Wildspitzblick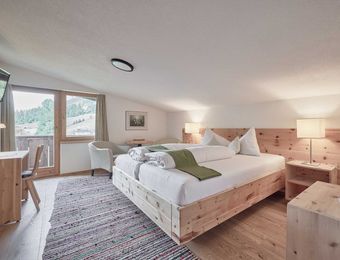 Zirben-Doubleroom Stillebach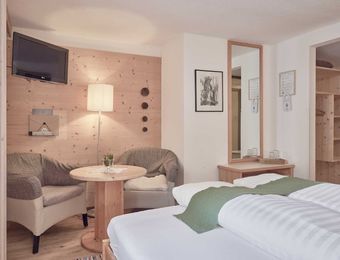 Föhren-Doubleroom Stillebach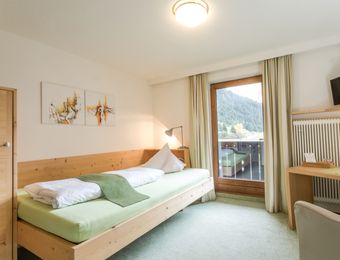 Single-room Wildspitzblick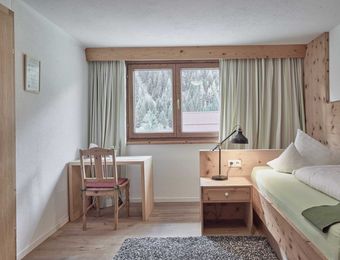 Single-room Stillebach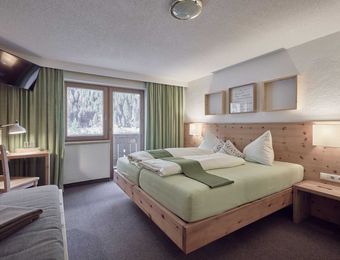 Zirben-three-bed-room Stillebach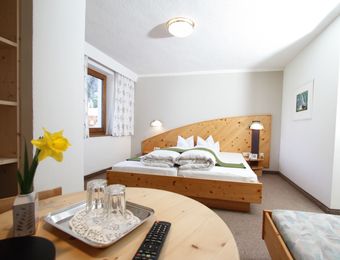 Föhren-three-bed-room Stillebach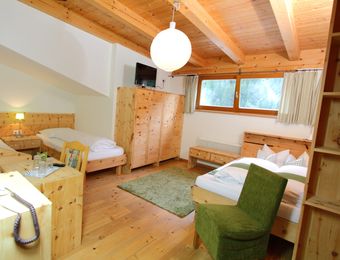 Four-bed-room Stillebach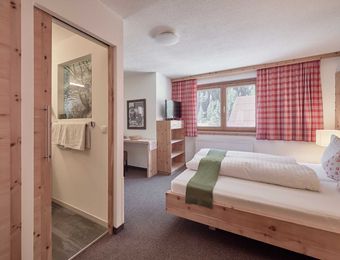 Familyroom Wildspitzblick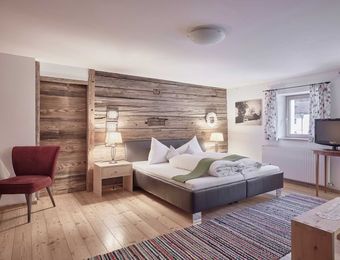 Appartement Josef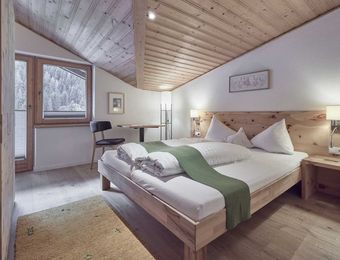 Appartement Siggi
Review date 25. September 2023
Tolles Hotel in idyllischer Lage mit einem sehr netten Team, gemütlichen Zimmern und der großartigen Umsetzung der Philosophie von Bio und Gemeinwohlökonomie.
Review date 25. September 2023
Das Personal war unglaublich freundlich und auch die Besitzer sehr offen und gastfreundlich! Das Frühstück und Salatbuffet war super vielseitig und lecker, teilweise war die Suppe und das Hauptgericht sehr salzig für unseren Geschmack, aber Geschmäcker sind ja bekanntlich verschieden;)! Wir hattein eine tolle Reise, Danke!
Review date 24. September 2023
Sehr schön gelegenes Hotel mit sehr guter Küche , zuvorgekommenes Personal. Einige Zimmer sollten mal wieder renoviert werden aber alles sehr sauber.
Review date 24. September 2023
Angenehme Atmosphäre. Netter Empfang. mit dem Fahrstuhl war unser Zimmer gut erreichbar, toller Ausblick zur Wildspitze von unserem Balkon
Review date 14. September 2023
Wir wurden als Gäste sehr herzlich empfangen. Das Hotel ist ursprünglich und hat eine schöne Atmosphäre. Das Essen ist ausgesprochen lecker, von ausgezeichneter Qualität und vielfältig. Es gab gute Busverbindungen zu Ausgangspunkten für Wanderungen. Talwanderungen entlang der Pitze waren direkt vom Hotel aus möglich.
Review date 23. August 2023
In dem Familienhotel fühlten wir uns sehr wohl, richtig zum Entspannen. Das Hotel liegt sehr ruhig in schöner Umgebung. Begeisternd sind die Gastgeber, das nette Personal und das wunderbare Essen.
Review date 21. August 2023
Einfach tolles Hotel. Lage absolut genial - Umschwung traumhaft mit Badesee, Mühle etc. Das Essen ist top und liebevoll hergerichtet. Auch für Veganer einfach nur lecker. Service durchs Band freundlich und zuvorkommend. Komme gerne wieder. Danke für alles
Review date 20. August 2023
Wir waren sehr zufrieden mit unserem Urlaub im Biohotel. Es ist sehr schön ruhig mit Blick auf einen rauschenden Wasserfall gelegen. Besonders gut gefallen haben uns die Yogastunden und geführten Wanderungen von Daniela und auch die Massagen können wir sehr weiterempfehlen. Das Essen hat uns sehr gut geschmeckt, insbesondere die sehr vielfältigen vegetarischen und veganen Optionen. Kleiner Tipp ans Hotel: bei den veganen Speisen am Buffet wären kleine Schilder hilfreich um was genau es sich handelt;) Das Servicepersonal war super freundlich und hilfsbereit. Insgesamt hat das Hotel eine sehr familiäre Atmosphäre und einen nachhaltigen Ansatz. Einziger Kritikpunkt war unser Zimmer, da es nicht den modernen Fotos auf der Website entsprach, deutlich dunkler und auch das Bad sehr altmodisch war. Wie wir erfuhren entspricht dies auch dem Nachhaltigkeitsaspekt, dass die Zimmer erst nach und nach renoviert und modernisiert werden, wenn es wirklich notwendig ist. Allerdings würden wir dann empfehlen entweder die Zimmer in unterschiedliche Kategorien aufzuteilen oder bei den bereits vorhandenen Zimmern in unterschiedlichen Preiskategorien realistische Bilder zu verwenden. So hatten wir uns extra für eine teurere Zimmerkategorie entschieden, da sie modern und ansprechend wirkte und waren von der Realität enttäuscht. Grundsätzlich können wir das Hotel aber sehr empfehlen, zumindest das Yoga Stadl und der neue Ruheraum sowie die Sauna im Hof sind sehr modern und perfekt zum Entspannen geeignet aus unserer Sicht:)
Review date 14. August 2023
Zum dritten Mal im Pitztal, zum zweiten Mal im Biohotel Stillebach (da einmal bereits ausgebucht zum entsprechenden Zeitraum) und ein Wiederkommen ist bereits geplant. Auch wenn ich immer wieder gerne Neues entdecke, so habe ich mich in dieses herrliche Tal und dieses so einladende und freundliche Hotel verliebt! Im gesamten Tal aber besonders im Biohotel Stillebach trifft man auf unheimlich nette Menschen, so dass mit dem ersten Moment der Anreise der Urlaub beginnen darf. Für mich liegt das Hotel im schönsten Abschnitt des Tales, der Blick ist fesselnd, um einen herum Platz und Natur. Leckeres Essen, gemütliche Zimmer und eine wunderschöne Sauna runden für mich das Hotel gänzlich ab. Für Wanderfreunde aber sicher auch für Familien mit Kindern, scheint das Pitztal ein passendes Ziel. In alle Richtungen gibt es wunderbare Wandertouren zu entdecken, alpin oder gemütlich. Oft denke ich, eigentlich möchte ich für immer bleiben!
Review date 13. August 2023
Kleines Bio Hotel mit schöner Außenanlagen und guten Essen. Wir kommen sicher wieder nehmen dann aber Fahrräder mit. Sehr Familienfreundlich.
Review date 11. August 2023
Wir waren für einen Kurzurlaub im Biohotel Stillebach in einem Zirben-Zimmer untergebracht. Bei unserer Ankunft waren wir etwas enttäuscht von unserem Zimmer, da die Internetpräsenz des Hotels und die online Darstellung der Zirben-Zimmer nicht zur tatsächlichen Optik passte. Unser Zimmer war sehr dunkel und kalt, zudem mit dunkelbraunem Teppichboden ausgestattet. Das Essen in der gebuchten Halbpension war hingegen super. Erstklassige Qualität und tolle Gerichte im Menü. Lediglich das Salat-Buffet hätte gerne nachgefüllt werden dürfen. Toll fanden wir auch die große und vielfältige Auswahl an vegetarischen / veganen Optionen. Die Lage des Hotels inmitten des Tales mit plätscherndem Wasserfall nebenan war für uns idyllisch und erholsam.
Review date 12. July 2023
Freundliche, familiäre und angenehme Atmosphäre. Als Biohotel hat es unseren Ansprüchen voll entsprochen. Wir hatten die Basenfastenwoche gebucht und waren mit allem rundum vollstens zufrieden.
Review date 03. July 2023
Nach unserer Erfahrung im Köflerhof (siehe andere Rezension) wurden wir hier bestens behandelt und umsorgt, persönlich von der Chefin an der Unterkunft wegen unseres Mobilitäts-Mangels (Wanderung auf dem E5) abgeholt, bestens bewirtet und wieder zurück geshuttelt. Kunde ist Konig, wird hier noch Groß geschrieben. Der Koch holte frische Kräuter aus dem Kräutergarten vor dem Restaurant. Es gibt einen herrlichen Ausblick auf einen Wasserfall und das Essen war über jeden Zweifel erhaben und sehr lecker.
Review date 22. June 2023
the most unique place I have stayed and a great location.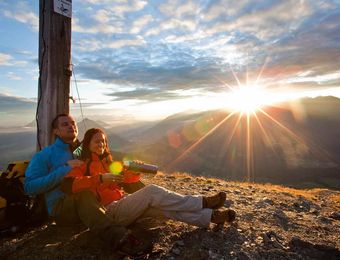 Hiking in Autumn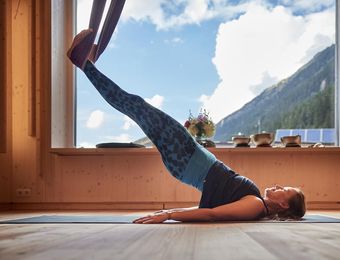 Feel yourself - Yoga week​ in Autumn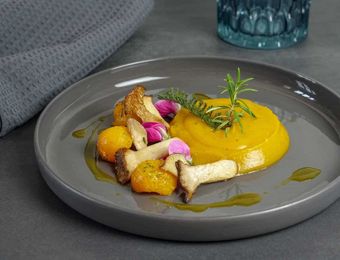 base fasting - the wacker-method® in authumn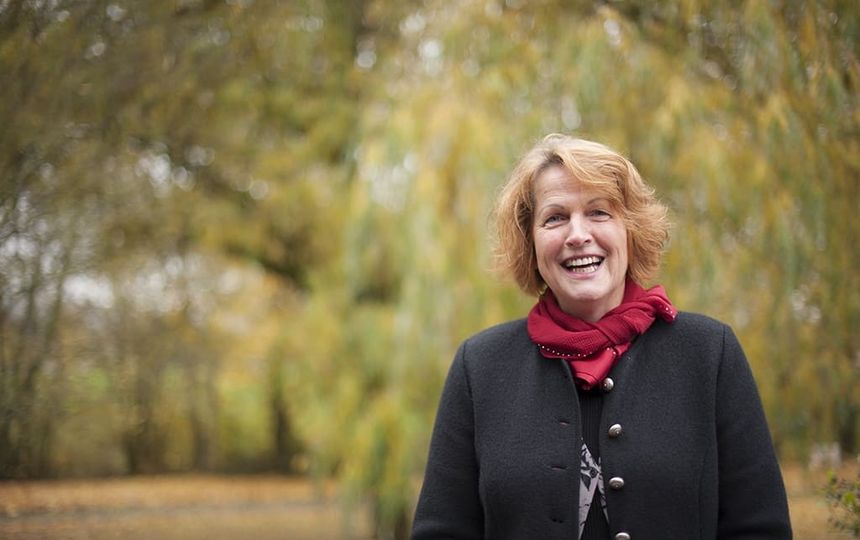 Hosts
"Wildspitzblick" was the first appropriate name of our BIO HOTEL near the Pitztal Glacier, which was built many decades ago on this beautifully quiet spot. A house with history, which is visible and tangible in many rooms.
 
A house that has developed from a simple inn to a BIO HOTEL. A house that is in the tradition and ownership of the Walser/Melmer family. In future, the hotel will be managed by Alexandra and Helmut, who have great ideas for the well-being of the guests.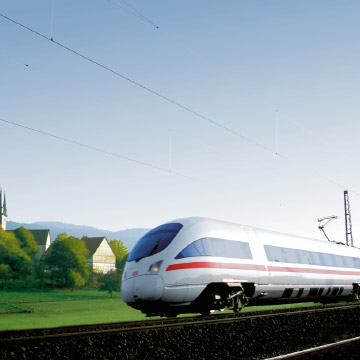 Arriving by train
© Deutsche Bahn AG / Gert Wagner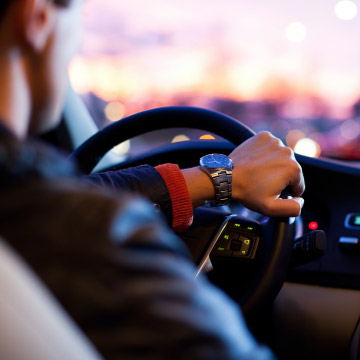 Get here by car