Highlights
Public Restaurant
Vegetarian menu
Vegan dishes
Allergy-free kitchen
Services around Organic cuisine
Diet kitchen
Buffet meals
Menu selection
A la carte meals
Hotel bar
Highlights
Hotel with charging station for e-cars
Climate-neutral hotel
Services around Sustainability
Certified BIO HOTELS member since April 2011
Public interest company
Inspected by Austria Bio Garantie
10,22 kg Co2-equivalents/night
147 tons Co2-equivalents/year
Highlights
Nature hotel
Vacation with your dog
Accessible hotel
Hotel with limited wifi
Hotel for celebrations
Hotel with sauna
Hotel for allergy sufferers
Fasting leave
Hotel with yoga
Hotel with day spa
Services around Vacation
Holidays on a Farm
Elevator
Free WIFI
Non smoking hotel
Free parking
Pick-up service from train stations included
Summer sports activities such as hiking, cycling, golfing
Winter sports activities such as Skiing, tobogganing, snowshoeing
Highlights
Vacation with animals
Services around Family
Family rooms / apartments
Children's playroom
Outdoor playground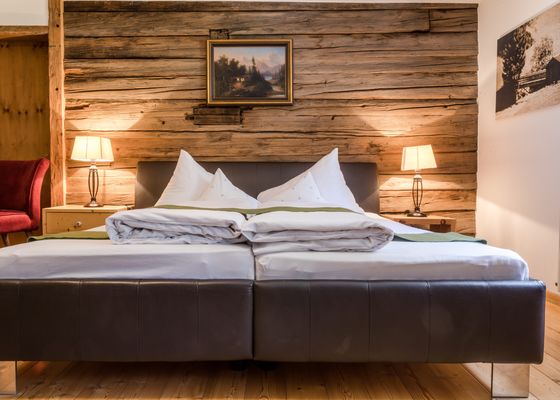 The hygiene concept in our hotel: 
Trained staff who is familiar with safety guidelines of local authorities
Staff wears masks and gloves where necessary
Distance rules are observed
Buffet with service
Visits to restaurants by prior arrangement only
Limited number of guests in the restaurant and in the wellness areas, etc.
Varying times for breakfast, lunch and dinner
Separate relaxation rooms
Special antiviral cleaning agents on an ecological basis
Comprehensive room cleaning by the staff
Guests can indicate that housekeeping is not desired
Flexible cancellation terms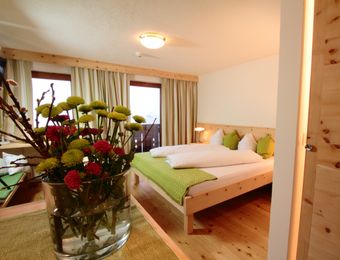 Doubleroom Wildspitzblick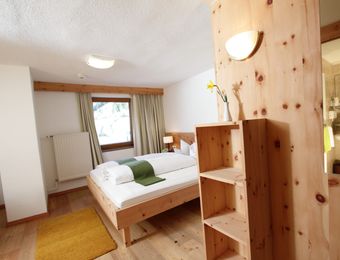 Zirben-Doubleroom Stillebach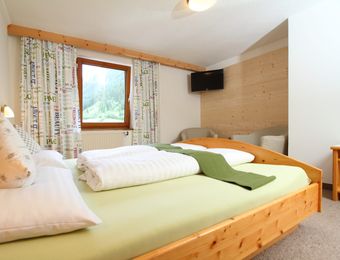 Föhren-Doubleroom Stillebach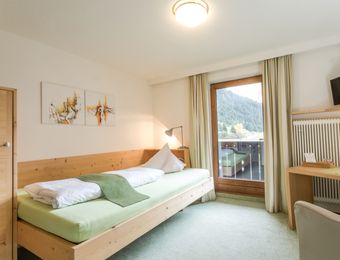 Single-room Wildspitzblick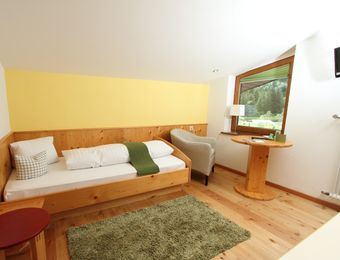 Single-room Stillebach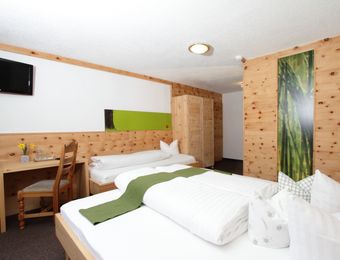 Zirben-three-bed-room Stillebach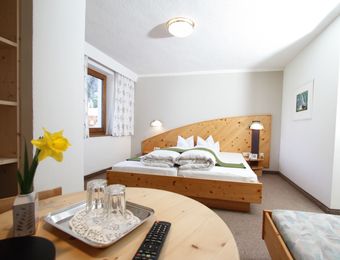 Föhren-three-bed-room Stillebach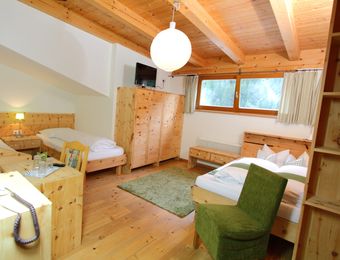 Four-bed-room Stillebach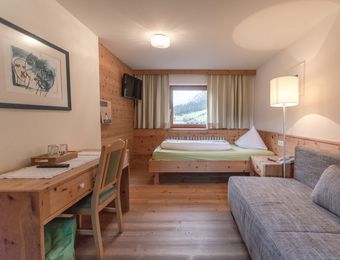 Familyroom Wildspitzblick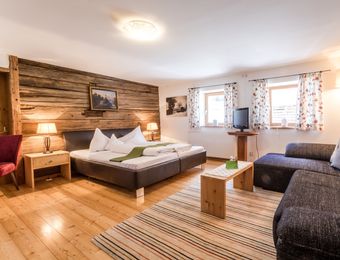 Appartement Josef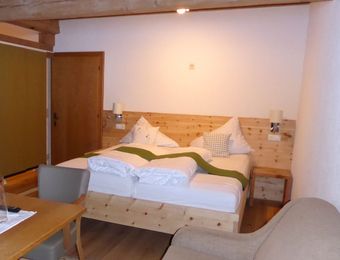 Appartement Siggi
Review date 20. January 2022
Sehr gemütliches, ruhiges, gepflegtes Haus, sehr erlesenes Essen, freundliches Personal, saubere, gemütliche Tiroler Zimmer mit viel Holz
Review date 12. January 2022
Wir waren zum zweiten Mal bei Rupert und Trudi im Biohotel Stillebach und haben uns wieder sehr wohl gefühlt.Man merkt, dass "Bio" kein Marketing-Gag ist, sondern dass es gelebt wird!<br />Wir wurden herzlich empfangen, notwendige Sonderwünsche beim Essen wurden erfüllt, das Abendessen selbst ist abwechslungsreich, immer sehr gut - nur manchmal zu viel!<br /><br />Das Frühstück lässt keine Wünsche offen und auch bei der Nachmittags-Jause findet jeder was!<br /><br />Die Zimmer sind nicht luxuriös, bieten aber alles, was man braucht, sind sehr sauber und geräumig.<br /><br />Dazu die Nähe zu 3 Skigebieten und den Skibus vorn an der Hauptstrasse. Wer nach dem Skifahren noch Kraft hat,, kann in der grossen Kletterhalle bouldern. <br /><br />Wir kommen sicher wieder!
Review date 11. January 2022
Ich war zum Basenfasten für eine Woche im Hotel und habe mich rundum wohl gefühlt. Leckeres Essen, freundliches Personal und eine sehr angenehme Atmosphäre. Loipen direkt vor der Tür und eine schöne Sauna und Ruheraum mit Aussicht in die verschneite Winterlandschaft.
Review date 11. January 2022
sehr liebevoll und geschmackvoll ausgestattet, ohne "overstyling", optimale Lage für Langlauf und auch Alpinskifahren, supertolle Bioküche, schöne Saunen, freundliches Personal - alles rundum ein wirklich sehr angenehmes Haus!.
Review date 10. January 2022
Sehr gut geführtes Familienhotel.Prinzipien und das Vorgegebene wird sehr gut umgesetzt.Tolles Preisleistungsverhältnis.Biokulinarik Vegan und ein Fleischlostag kommen sehr gut an.Passende Freizeitangebote zu verschiedenen Jahreszeiten. TOP.
Review date 08. January 2022
Es fehlte uns an nichts während unseres Aufenthaltes.
Review date 07. January 2022
Sehr ruhige Atmosphäre, engagiertes Personal, sorgfältiges Essen, auch für Veganer. Angenehme Gastgeber, überlebensfähiger Familenbetrieb.
Review date 31. December 2021
Ein sehr nettes Familien geführtes Bio Hotel! Das Personal ist zuvorkommend, immer freundlich und hilfsbereit. Die Küche bereitet Vegane, Vegetarische und "Normale" Speisen in Bioqualität und dabei so gut es geht Regional zu. Hervorragend!! Abschließbarer Skiraum.
Review date 29. December 2021
Das Restaurant ist sehr empfehlenswert. Die Karte ist schlank gehalten, das Essen ist mega lecker und sehr liebevoll zubereitet.
Review date 28. December 2021
Kurzer Zwischenstop,sehr nette Bedienung ,Hunde willkommen.Suppe hat geschmeckt.
Review date 21. December 2021
Rustig gelegen prachtig duurzaam opgezet hotel. Erg vriendelijk personeel en gedreven eigenaars.
Review date 01. November 2021
Schönes Hotel einmal ganz anders. Die Speisen sind wirklich sehr gut und der Mohnkuchen einfach nur köstlich.
Review date 01. November 2021
Wir ernähren uns seit kurzem vegan und haben für einen spontanen Kurzurlaub speziell nach Hotels mit veganer Küche gesucht. Hierbei sind wir auf das Biohotel Stillebach gestoßen. Unser Aufenthalt war sehr angenehm und ruhig. Das Hotel liegt traumhaft schön im Pitztal, hat eine tolle Parkanlage, einen kleinen aber sehr schönen Wellnessbereich und sogar eine kleine Boulderhalle, was uns sehr gefreut hat. Zum Frühstück gab es neben Wurst und Käse auch eine schöne vegane Auswahl an Aufstrichen und Marmeladen. Dazu viel Obst und Gemüse, sowie eine große Müsli Auswahl mit Milch Alternativen. Am Abend kann der Gast zwischen einem fleischhaltigen, vegetarischen oder veganen Menü wählen. Die drei Gänge waren stehts kreativ gekocht, und sehr köstlich. Das gesamte Personal war stets freundlich und sehr aufmerksam. Ein tolles Hotel, was wir sehr gerne weiter empfehlen.
Review date 26. October 2021
Tolles Essen
Review date 19. October 2021
Toplage für ambitioniertes Bergwandern, wie auch für gemütliche Touren und Spaziergänge. Dank der kostenlosen Pitztal Sommer Card, u.a. mit den Gratisfahrten mit den öffentlichen Bussen, blieb mein Auto 14 Tage unbewegt stehen.<br />Sauberes Zimmer wie auch sonst alles gepflegt war, sehr gut organisiert, leckeres sowie abwechslungsreiches Essen und ein besonders vorzügliches Frühstück - serviert von einer strahlenden Frühstücksfee.
Review date 14. October 2021
Essen war gut und immer genug Programm war auch sehr interessant
Review date 06. October 2021
Die dritte Woche im September 2021 wurde für uns zu einer besonderen Woche. Diese Woche verbrachten wir in dem wunderschönen Hotel Stillebach, welches uns mit seinem ganzheitlichen Bio Konzept total überzeugte, begeisterte und uns sehr zufrieden machte.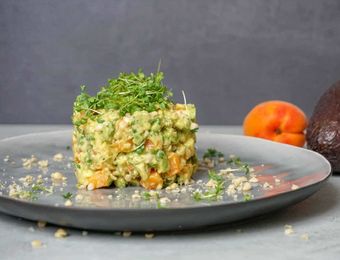 base fasting – the wacker-method®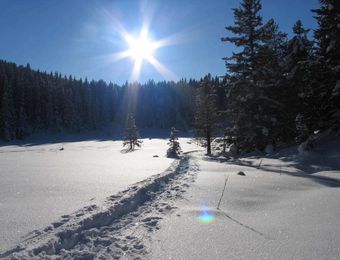 Winter Wander Weeks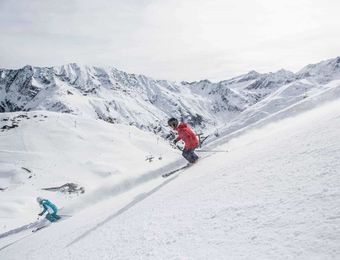 Winter Magic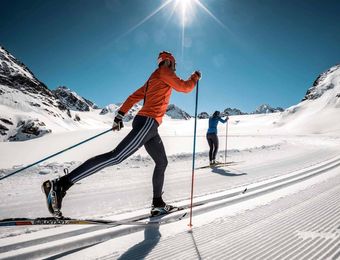 Just cross-country skiing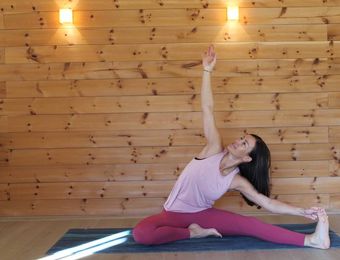 Chakra Yoga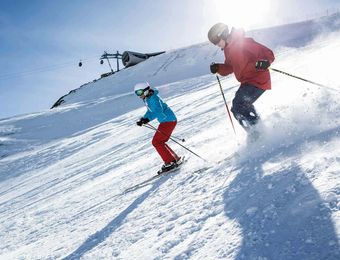 Sunshine Ski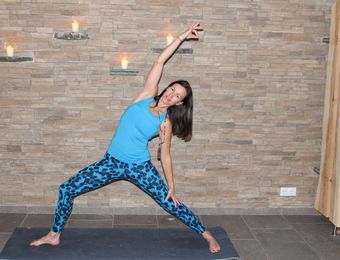 Yoga in the seasons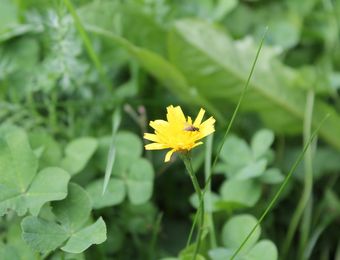 Early Summer in the Biohotel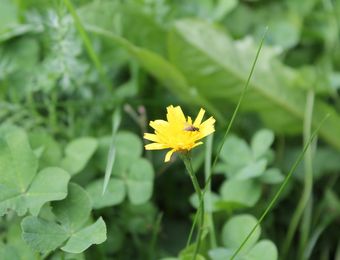 Early summer in the Biohotel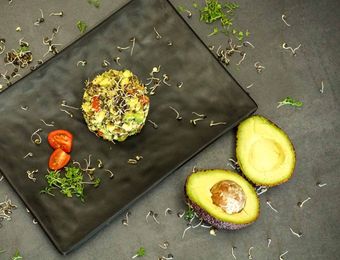 Alkaline Diet – the wacker-methode® in Early Summer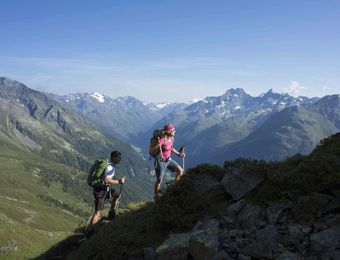 Hiking Summer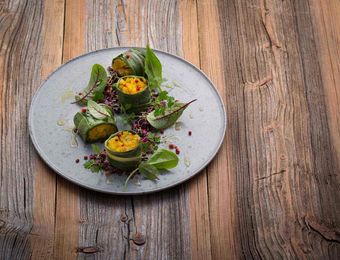 Alkaline Diet – the wacker-methode® in the Summer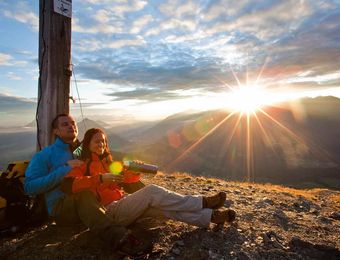 Hiking in Autumn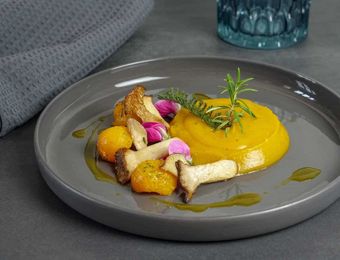 base fasting - the wacker-method® in authumn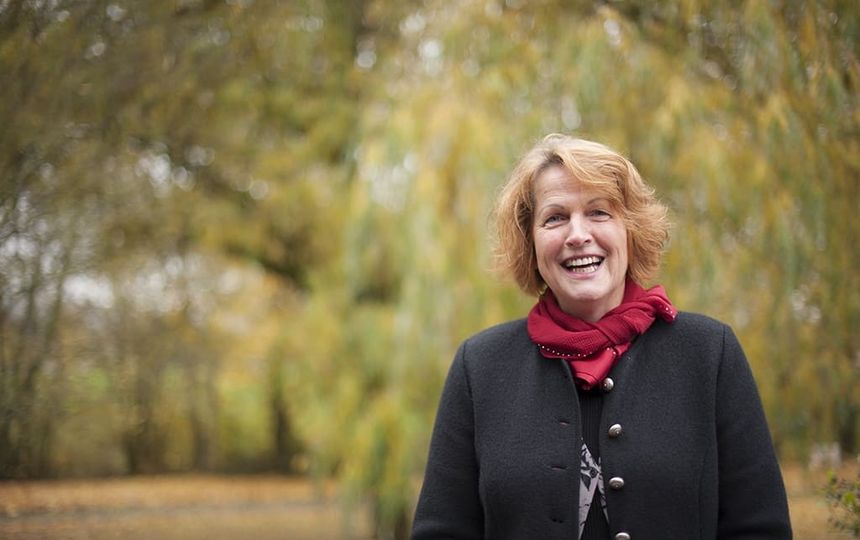 Hosts
"Wildspitzblick" was the first appropriate name of our BIO HOTEL near the Pitztal Glacier, which was built many decades ago on this beautifully quiet spot. A house with history, which is visible and tangible in many rooms.
 
A house that has developed from a simple inn to a BIO HOTEL. A house that is in the tradition and ownership of the Walser/Melmer family. In future, the hotel will be managed by Alexandra and Helmut, who have great ideas for the well-being of the guests.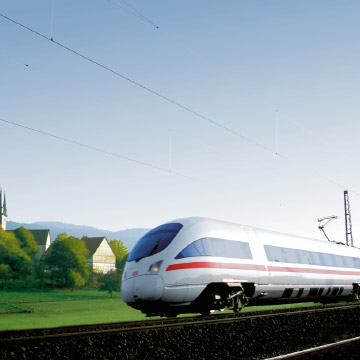 Arriving by train
© Deutsche Bahn AG / Gert Wagner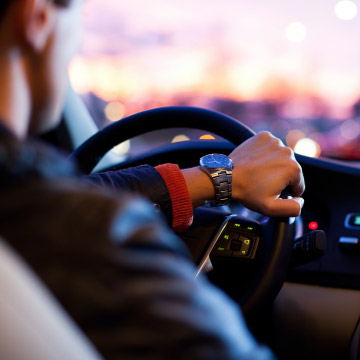 Get here by car