Highlights
Restaurant for hotel guests
Vegetarian menu
Vegan dishes
Allergy-free kitchen
Services around Organic cuisine
Vital kitchen
Diet kitchen
Buffet meals
Menu selection
Hotel bar
Highlights
Hotel with charging station for e-cars
Climate-neutral hotel
Services around Sustainability
Certified BIO HOTELS member since August 2002
Organically built building
Public interest company
Environmentally friendly and self-sufficient energy concept
Inspected by ABCERT
6,56 kg Co2-equivalents/night
209 tons Co2-equivalents/year
Highlights
Nature hotel
Accessible hotel
Hotel with limited wifi
Hotel for celebrations
Services around Vacation
Holidays on a Farm
Elevator
Free WIFI
Non smoking hotel
Free parking
Pick-up service from train stations included
Summer sports activities such as hiking, cycling, golfing
Winter sports activities such as Skiing, tobogganing, snowshoeing
Highlights
Hotel with day spa
Hotel with swimming pool
Hotel with sauna
Hotel with yoga
Services around Wellness
Massage offers
Cosmetic treatments
Energetic treatments
Steam bath
Indoor swimming pool
Outdoor pool
Relaxation area
Infrared cabin
Feel-good garden
Highlights
Electrosmog Reduced hotel
Medical Wellness
Hotel for allergy sufferers
Services around Health
Treatments such as lymph drainage, medical baths and check-ups
Doctor in house
Therapist in house
Naturopaths in house
Spa hotel
Services around Green Meetings
Meeting room with daylight
Conference equipment
Modern conference technology
Sustainable & recyclable conference materials
Network technology
Break area
Catering / brain food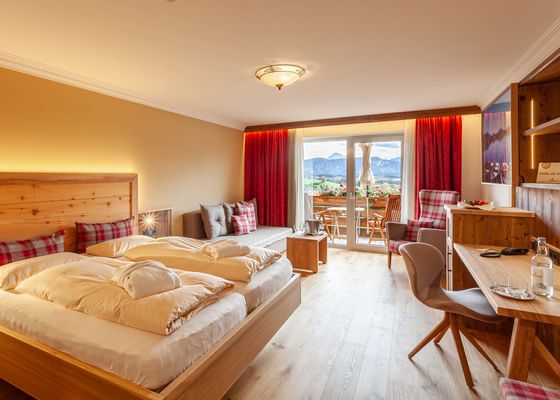 The hygiene concept in our hotel: 
Trained staff who is familiar with safety guidelines of local authorities
Staff wears masks and gloves where necessary
Disinfectants in public areas
Distance rules are observed
Self-service buffet (gloves available for guests)
Limited number of guests in the restaurant and in the wellness areas, etc.
Varying times for breakfast, lunch and dinner (if necessary)
Hygiene breaks during catering
Separate relaxation rooms
Special antiviral cleaning agents on an ecological basis
Comprehensive room cleaning by the staff at departure
Guests can indicate that housekeeping is not desired
Flexible cancellation terms (bookable at FLEX-rate)
Indoor pool list
Separate sauna area as "private" SPA (can be used exclusively after prior registration)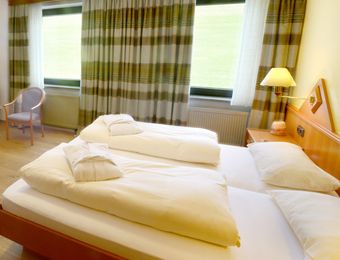 Double Room "Meadow" BASIC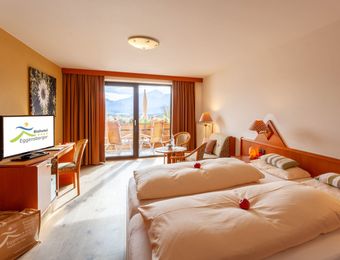 Double Room "South Panorama" COMFORT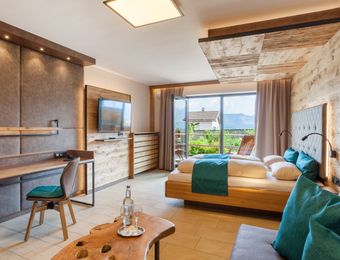 Junior Suite "Garden Happiness" SUPERIOR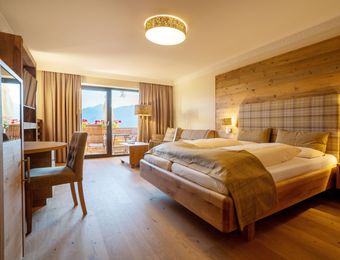 Junior Suite "Magic Meadow" SUPERIOR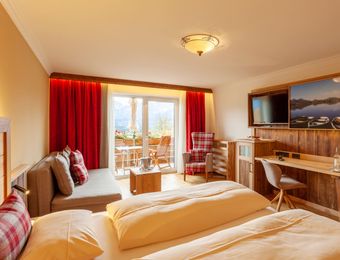 Junior Suite "Top of the Mountain" SUPERIOR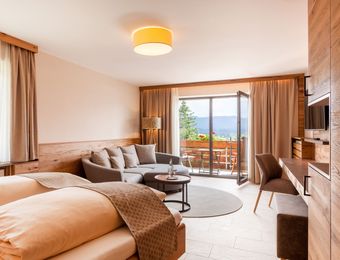 Suite "Sun View"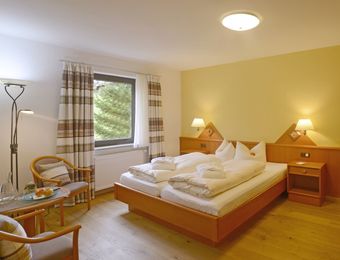 Apartment "North" BASIC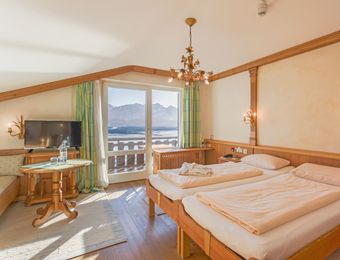 Single Room "Bio-Balance"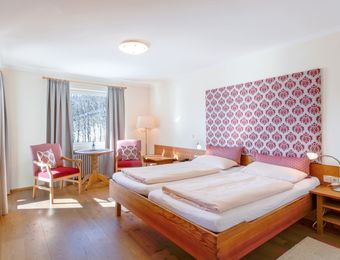 Apartment "Bio-Balance"
Review date 13. September 2021
Frühstück und Lage waren gut
Review date 05. September 2021
Frühstück war sehr lecker, Personal sehr freundlich. Hygienekonzept gut umgesetzt.
Review date 04. September 2021
Frühstück war ok, hatte aber schon besseres.
Review date 04. September 2021
Sauna, Bad innen und aussen
Review date 31. August 2021
Perfekt. Immer wieder gerne. Haben den Zug genommen, um ins schöne Allgäu zu kommen und den Service genutzt vom Hotel abgeholt zu werden.
Review date 27. August 2021
Wir hatten ein Upgrade vom Zimmer , das war ganz hervorragend. Essen sehr gut. Wellnessbehandlung 5 Sterne.
Review date 23. August 2021
Hotel Groß Zimmer groß Bad sehr klein Service schlecht Essens alternative sehr dürftig für 4 * HotelZimmer wurde nur alle 3 Tage gereinigt
Review date 19. August 2021
Weil ich mich nicht hinter Bio verstecken kann wenn Service nicht läuft.<br />Wir warten schon seit 2 Tagen für ein Gespräch beim Hotelchef,der hätte keine Zeit.<br />Das ist sehr traurig den Gästen gegenüber oder will er nur das,Geld von den Gästen ???<br />Kenne ich von anderen 4* Wellneshotels die Privat geführt nicht.Das Essen ist gut.Gibt 2 Hauptspeisen zur Wahl,die Küche ist aber sehr Spärlich für Allternative wenn man den Hauptgang nicht Vertragen kann.<br />Das Zimmer ist groß und schön,Bad ist sehr klein.Zimmer wird nur alle 3 Tage gereinigt,Toilettenpapier bzw.frische Handtücher musste man bei Zimmermädchen bestellen bei bedarf.Da fragt man sich wieso 4 *
Review date 19. August 2021
Wellness und Lage hat uns sehr gefallen
Review date 17. August 2021
Wir waren zu einem Kurzurlaub im Biohotel und haben die Zeit sehr genossen. Besonders der Naturpool war super, gerade bei den sommerlichen Temperaturen. Den Spa konnten wir eine Stunde alleine benutzen und wir fühlten uns durch das Personal im ganzen Hotel gut betreut.
Review date 16. August 2021
alles super, gute lage, gutes essen, nette bedienung. bei wanderurlaub können auch fahrräder geliehen werden. zu später std. ist einlass ins hotel möglich
Review date 09. August 2021
biohotel eggesberger,<br />schön idyllisch liegt das hotel, oberhalb des hopfensees. von der terrasse aus sieht man in der ferne das schloss neuschwanstein, auf der bergkuppe im sonnenuntergang liegen. richtung westen ergibt sich ein malerischer blick über sanfte üppig grüne wiesen, bis zu schroffer bergkette.<br />ein wunderschöner panoramablick. besonders bei einem so schönen sonnenuntergang, wie wir ihn ein paar tage hatten.<br />mein zimmer ist großzügig und modern eingerichtet, holz und steinboden wechseln sich ab. die terrasse direkt am naturteich, lädt zu verweilen ein. schön ruhig liegt das hotel und mit der natur verbunden zu sein spricht mich an.<br />das hotel bietet einen großen spa mit vielen möglichkeiten verschiedene saunen auszuwählen und zu entspannen. für kneippsche güsse gibt es ein extra kleines badehaus, mit der möglichkeit anwendungen zu bekommen.<br />hier finde ich ruhe und entspannung.<br />das reichhaltige frühstück buffet bietet regionale frische produkte. am abend wird ein mehrgängiges menü angeboten und serviert.<br />am tag spazieren gehen und die bekannten sehenswürdigkeiten besuchen oder in füssen flanieren und sich ins café setzen und eines der vielen leckeren kuchen probieren.<br />zurück im hotel finde ich dann wieder die entspannung auf meiner terrasse und etwas später gehe ich dann noch in den spa und genieße die ruhe und entspannung.
Review date 04. August 2021
Wir hatten ein sehr schönes & modernes Zimmer mit Balkon (aber leider recht laute Nachbarn), und der Wellnessbereich war sehr erholsam. Das Essen war ausgezeichnet, aber leider wirkte das Personal im Restaurant mit dem Schichtbetrieb überfordert, und wir empfanden die Abendessen dort eher als ungemütliche Fütterungen.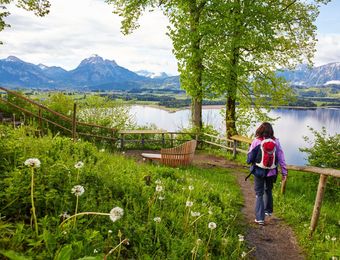 Hiking in Hopfen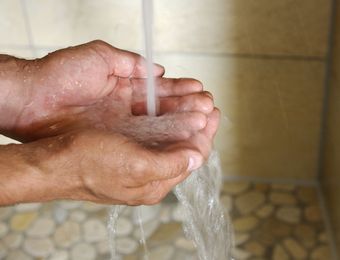 Kneipp vitality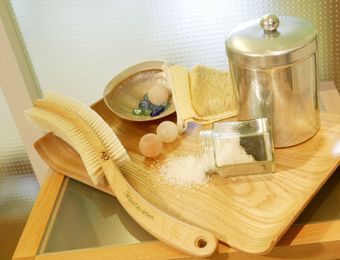 Base balance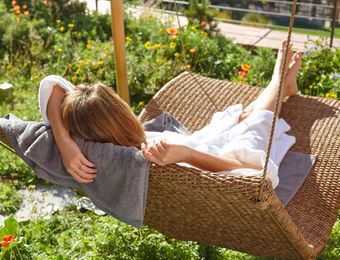 Moments of happiness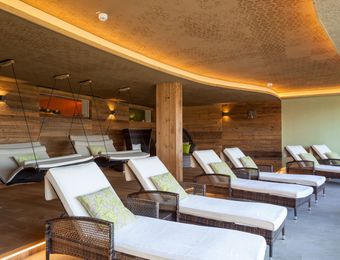 Relaxing break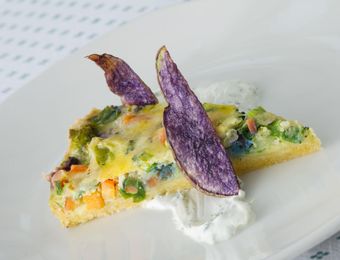 Organic Gourmet Break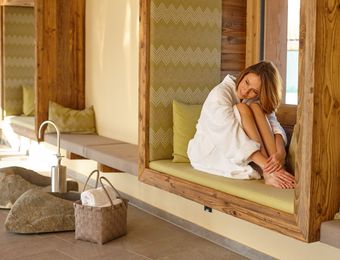 Spa Taster Break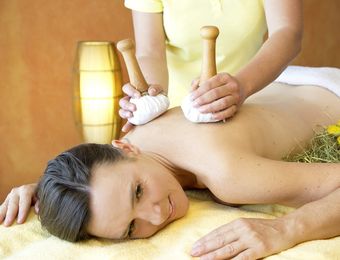 Alpine power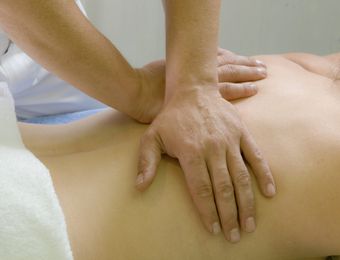 Back & spine fit days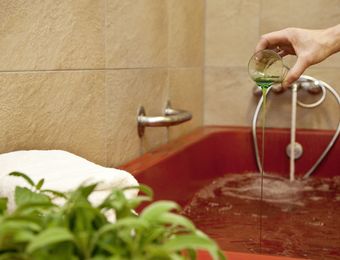 Kneipp fit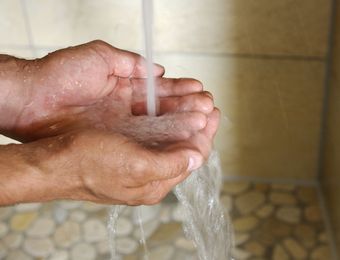 Kneipp vitality 7=6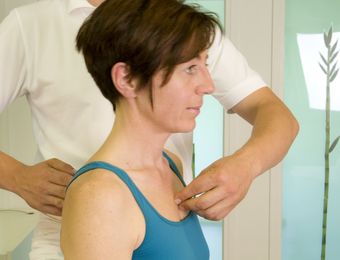 Back Strengthening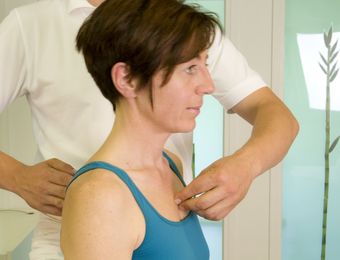 Back Strengthening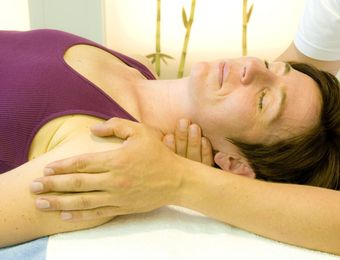 Anti-Stress & Regeneration 7=6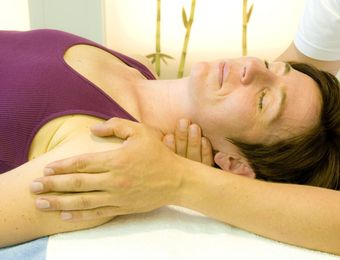 Anti-Stress & Regeneration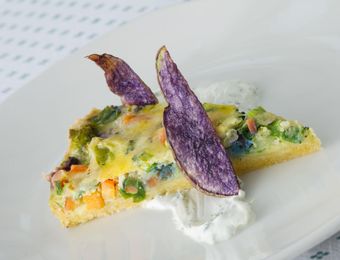 Low Carb "LOGI DIET" 7=6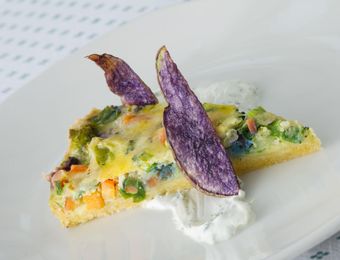 Low Carb "LOGI DIET"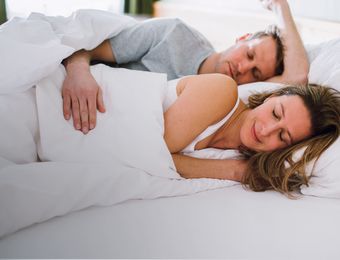 Sleep well (again!) 7=6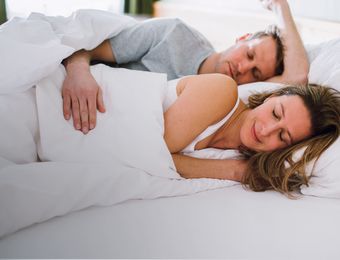 Sleep well (again!)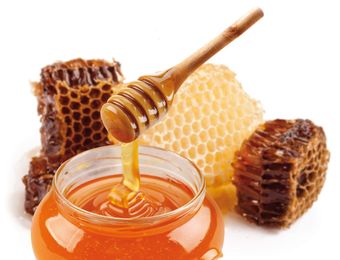 Honey-dream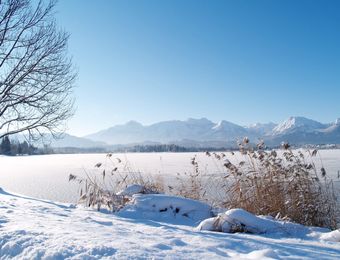 Winter-Fit 5=4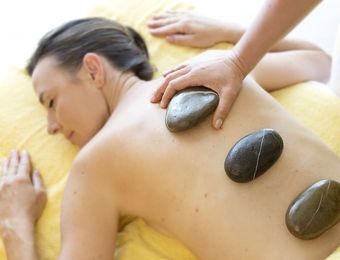 Cuddle time 5=4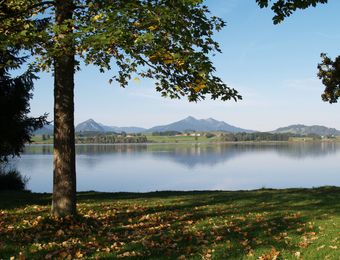 Fresh Summer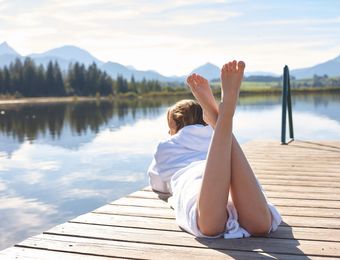 Eggensberger Summer/Autumn advantage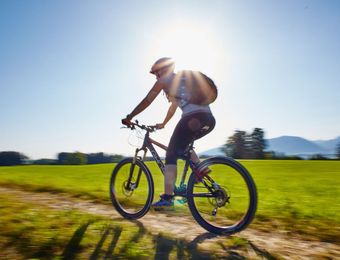 Biking in Hopfen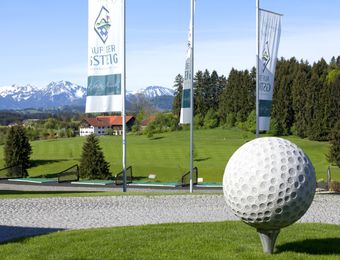 Golfing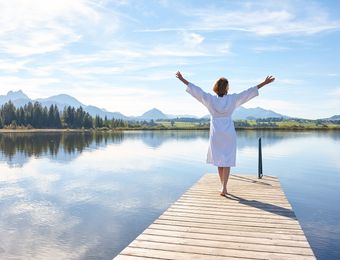 Spring-Fit 5=4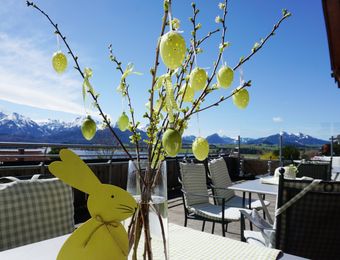 Easter Spa Taster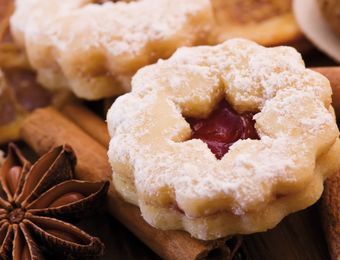 Cinnamon stars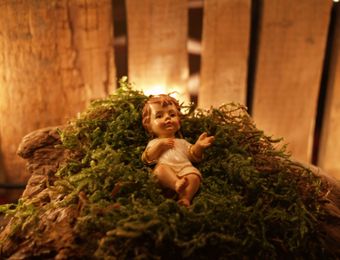 Allgäu Christmas Days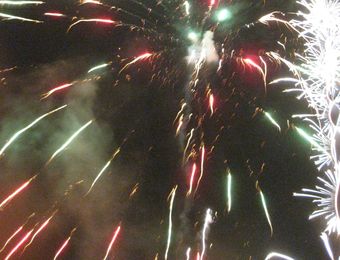 Christmas & New Year Combo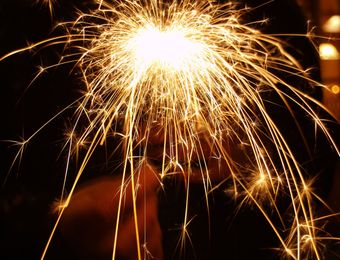 Colourful New Year Celebration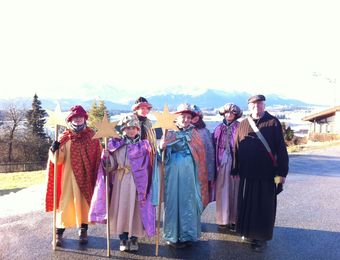 Epiphany days 03.-06.01.2022
Hosts
Of course happy to be there for you ...
 
Our BIO HOTEL has grown over the years and has been a family affair from the very beginning - since July 1976. That is why we, the Eggensberger family - now already in the 3rd generation - are serving you with passion and commitment all year round. A nature-loving, sustainable and healthy lifestyle is particularly close to the hearts of the hotel bosses Andreas and Heike. All family members have their place and their task - and contribute their part to the vacation experience at the Eggensberger: unique experiences such as morning Kneipp casts, bus trips and music evenings with the hotel boss, herb walks in the garden of the senior boss Rosemarie and beautiful things from Heike's creative workshop remain in memory. In addition, the many hardworking hands of over 60 employees all around provide everything it takes for relaxing days.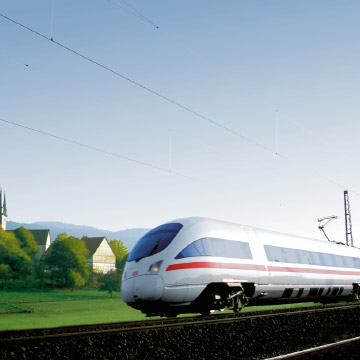 Arriving by train
© Deutsche Bahn AG / Gert Wagner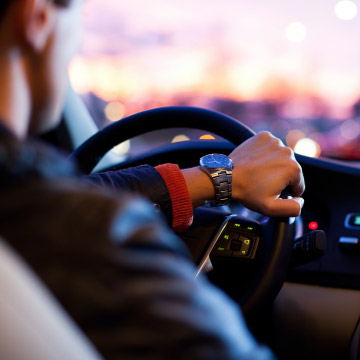 Get here by car