Highlights
Restaurant for hotel guests
Vegetarian menu
Vegan dishes
Allergy-free kitchen
Services around Organic cuisine
Vital kitchen
Diet kitchen
Buffet meals
Menu selection
Hotel bar
Highlights
Hotel with charging station for e-cars
Climate-positive hotel
Services around Sustainability
Certified BIO HOTELS member since August 2002
Organically built building
Public interest company
Environmentally friendly and self-sufficient energy concept
Inspected by ABCERT
4,68 kg Co2e/night
162,7 tons CO2e/year
Highlights
Nature hotel
Accessible hotel
Hotel with limited wifi
Hotel for celebrations
Services around Vacation
Holidays on a Farm
Elevator
Free WIFI
Non smoking hotel
Free parking
Pick-up service from train stations included
Summer sports activities such as hiking, cycling, golfing
Winter sports activities such as Skiing, tobogganing, snowshoeing
Highlights
Hotel with day spa
Hotel with swimming pool
Hotel with sauna
Hotel with yoga
Services around Wellness
Massage offers
Cosmetic treatments
Energetic treatments
Steam bath
Indoor swimming pool
Outdoor pool
Relaxation area
Infrared cabin
Feel-good garden
Highlights
Electrosmog Reduced hotel
Medical Wellness
Hotel for allergy sufferers
Services around Health
Treatments such as lymph drainage, medical baths and check-ups
Doctor in house
Therapist in house
Naturopaths in house
Spa hotel
Services around Green Meetings
Meeting room with daylight
Conference equipment
Modern conference technology
Sustainable & recyclable conference materials
Network technology
Break area
Catering / brain food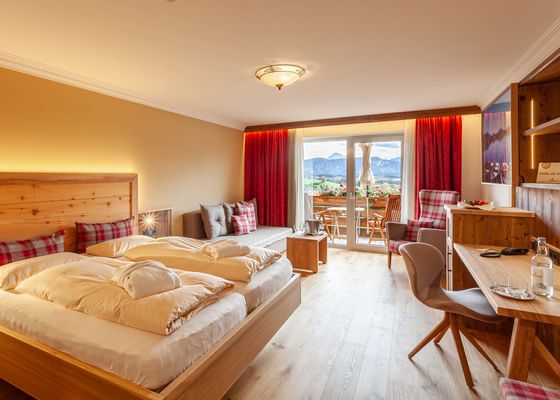 The hygiene concept in our hotel: 
Trained staff who is familiar with safety guidelines of local authorities
Staff wears masks and gloves where necessary
Disinfectants in public areas
Distance rules are observed
Self-service buffet (gloves available for guests)
Limited number of guests in the restaurant and in the wellness areas, etc.
Varying times for breakfast, lunch and dinner (if necessary)
Hygiene breaks during catering
Separate relaxation rooms
Special antiviral cleaning agents on an ecological basis
Comprehensive room cleaning by the staff at departure
Guests can indicate that housekeeping is not desired
Flexible cancellation terms (bookable at FLEX-rate)
Indoor pool list
Separate sauna area as "private" SPA (can be used exclusively after prior registration)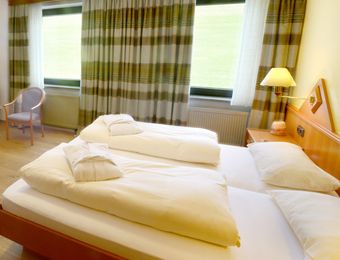 Double Room "Meadow" BASIC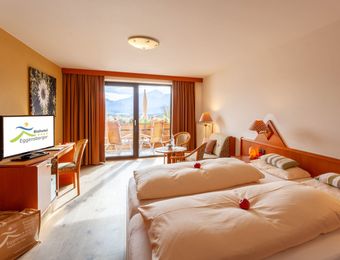 Double Room "South Panorama" COMFORT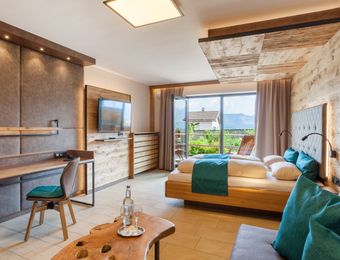 Junior Suite "Garden Happiness" SUPERIOR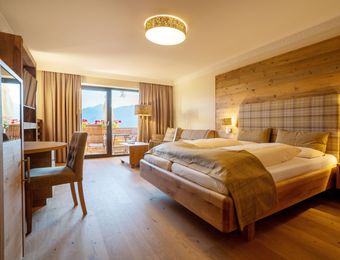 Junior Suite "Magic Meadow" SUPERIOR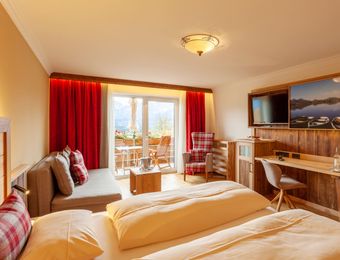 Junior Suite "Top of the Mountain" SUPERIOR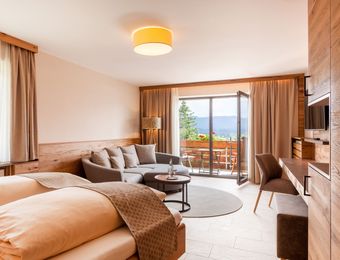 Suite "Sun View"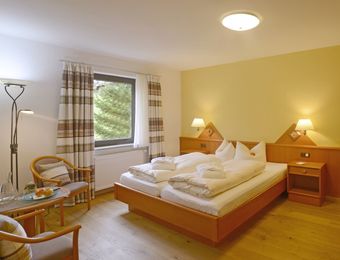 Apartment "North" BASIC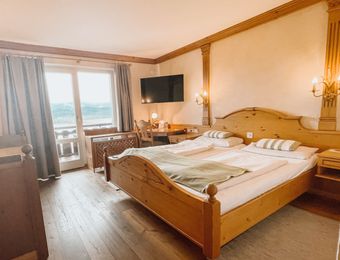 Single Room "Bio-Balance" PLUS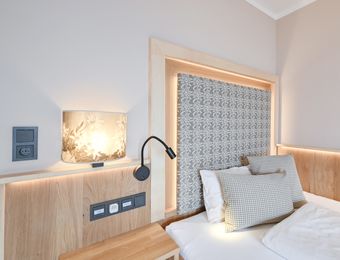 Single Room "Edelweiss" SUPERIOR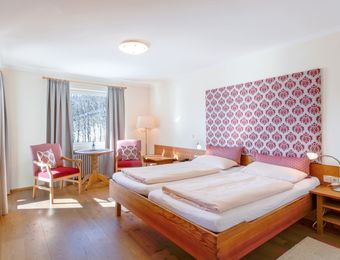 Apartment "Bio-Balance" PLUS
Review date 30. June 2022
Waren das erste Mal in dem wunderschön gelegenen Hotel und haben uns wirklich sehr wohl gefühlt. Das gesamte Personal ist einfach nur herzlich und unglaublich nett. Man fühlt sich sofort wohl und willkommen. Das Essen war sehr lecker und immer frisch zubereitet. Die Spa Anwendungen (ich hatte 3 Stück) waren durch die Bank sehr professionell und super entspannt. Das Hotel ist außen/innen super sauber und sehr gepflegt. Ich danke euch für die wunderschönen Tage. Macht weiter so.
Review date 14. June 2022
Trotz der Größe spürt man die familiäre Atmosphäre. Moderne trifft Tradition - mit viel Liebe zum Detail. So fühlen sich alle Altersgruppen wohl - hier passt einfach ALLES! Top-Lage mit super Blick auf den See von der Restaurant-Terrasse und dazu eine himmlische Ruhe!
Review date 13. June 2022
Es passt einfach alles: Wunderschöne Ausstattung, gemütliche Zimmer, toller Wellnessbereich, ausnehmend freundliches und kompetentes Personal, vielseitiges Frühstück für jeden Geschmack, Abends ein super Menü und das alles in wunderschöner Umgebung.
Review date 12. June 2022
Seit dem Besuch dieses Hotel's habe ich noch einmal mehr ein Verständnis bekommen, wie guter & herzlicher Service aussieht, um sich wohl zu fühlen. So wohl, dass mir der Abschied außerordentlich schwer fiel. Ich wäre gerne noch wochenlang geblieben, weil ich mich einfach nur gut aufgehoben gefühlt habe.<br />Die Aussicht vom Balkon unseres Zimmer runter auf den Hopfensee war einmalig schön.<br />Besonders hervorheben möchte ich den exzellenten Service am Abend, der aufmerksamer nicht hätte sein können.<br /><br />Das einzigste kleine Manko war laut meines Partners, dass die Glastür zu Dusche und Toilette etwas zu "offen" war und es leider keine Klimaanlage im Zimmer gibt, was bei den jetzt zu erwartenden heißen Temperaturen doch sehr angebracht wäre. Im Hotel haben wir uns ein Ebike ausgeliehen und sind einen halben Tag unterwegs gewesen. Sehr zu empfehlen.<br /><br />Alles in allem kommen wir gewiss bald wieder und ich freue mich jetzt schon darauf.<br /><br />P. s. Einen so herzlichen und nahen Hotel-Chef habe ich noch nie kennengelernt. Diese Chef war wirklich ganz oft mittendrin und man konnte ihn jederzeit persönlich ansprechen. Einfach nur vorbildlich.
Review date 12. June 2022
Ein zu 100% empfehlenswertes Biohotel!!!! Ausnehmend freundliches, kompetentes und engagiertes Personal, wunderschöne Zimmer, super Küche (!!!), toller Wellnessbereich mit vielseitigem Angebot an Anwendungen und das alles in traumhafter Lage.
Review date 23. May 2022
Preis- Leistung- Verhältnis steht in keiner Relation. Wellness- Bereich enttäuschend, Essen entspricht auch keinen 4 Sternen...
Review date 01. May 2022
Das Hotel ist sehr gut ausgestattet, die Lage über dem Hopfensee bietet beste Aussicht. Das Personal ist sehr freundlich und kompetent. Insgesamt eine Top-Adresse. Besonders erwähnen möchte ich noch die Qualität der angebotenen Speisen. Alles sehr gut angerichtet und sehr schmackhaft in Bio-Qualität.
Review date 28. April 2022
Ein ganz hervorragendes Haus mit bester Küche und wunderbarem Kaffee. Freundliches, zuvorkommendes Personal einschließlich Chef. Wir haben direkt wieder gebucht und sind tiefenentspannt nach Hause gefahren.
Review date 26. April 2022
Schöne Lage, gutes Zimmer
Review date 25. April 2022
Neues Zimmer war zwar schön, aber Frühstück und Abendessen haben nicht dem gewohnten Standard für ein 4-Sterne-Haus entsprochen. Wir waren vor der Pandemie öfter dort, können also gut vergleichen. Was sehr gut war: Schwimmbad, Sauna, 5-Euro-Gutschein für Zimmer-Reinigung, Massagen, Lage und Aussicht über den Hopfensee. Nicht gefallen hat uns das relativ lieblose Frühstück ( es gab "Bercher" Müsli ) und teilweis nicht definierbare Porridges und bei den Abendessen waren die mehrgängingen Menues teilweise schwach. Und als unerwünschtes Extra war auf dem Zimmer die ganze Nacht ein tief-frequentes 2er Brummen zu hören. Zwar nur von mir, männlich, 72 Jahre alt, aber mir hat es dann auch gereicht.
Review date 22. April 2022
Das Essen war top, die Lage und das Personal ebenso.
Review date 21. April 2022
Sehr schön gelegen. Sehr gutes Essen, angenehme Atmosphäre. Tolles Spa und sehr schöne und angenehme Ruheräume! Zu empfehlen!
Review date 15. April 2022
Sehr netter Empfang aufmerksamer Service und sehr leckeres Essen...
Review date 15. April 2022
Jede Gelegenheit hier sich zu erholen ist ein Geschenk mit Biokost, Saunen Programen
Review date 08. April 2022
Die Lage oberhalb Hopfen am See ist toll - und der Blick ein Traum (wenn man ein Zimmer nach Süden hat).<br />Etwas sehr "verwinkelt" (mehrere Gebäude, diverse Aktivitäten) als Anlage, aber ausreichend Platz, auch im Restaurant.<br />Freundliches und hilfsbereites Service-Team allenthalben.<br />Juniorsuite ohne Makel: Zweckmäßig eingerichtet, sympathisch viel Holz, fabelhafte Betten /-wäsche. Sanitärbereich etwas eng, moderne Installation, separates WC.<br />Frühstücksangebot in Auswahl und Frische bestens; Brot könnte vielfältiger (und krosser!) sein.<br />Abendessen in phantasievoller (Bio-) Auswahl, nett angerichtet und wohlschmeckend. Weine limitiert und nicht ganz billig.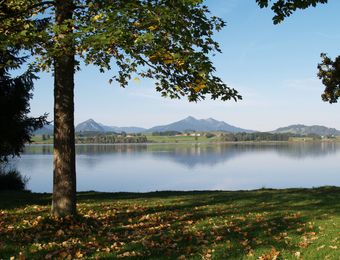 Fresh Summer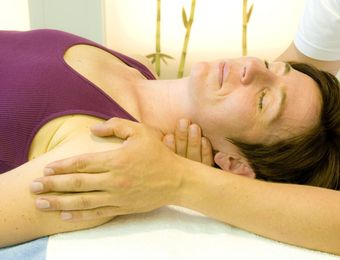 Anti-Stress & Regeneration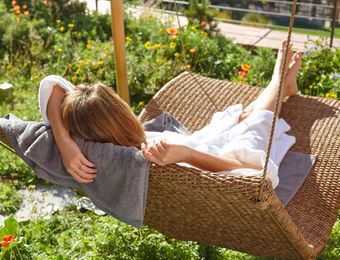 Moments of happiness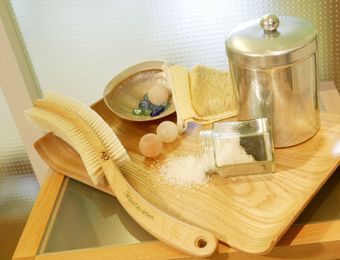 Base balance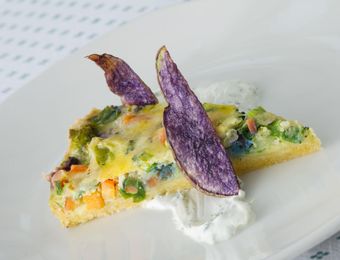 Organic Gourmet Break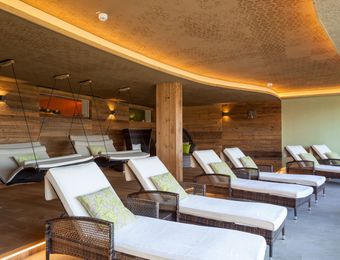 Relaxing break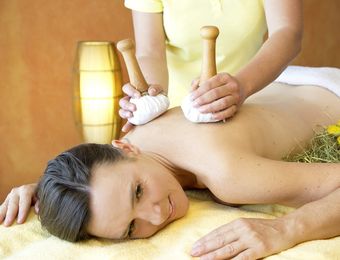 Alpine power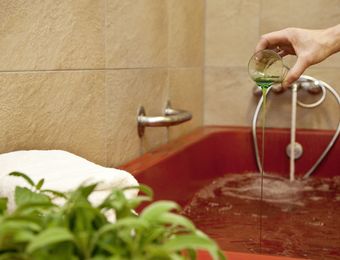 Kneipp fit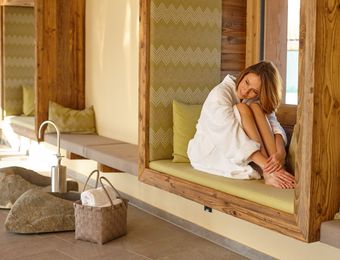 Spa Taster Break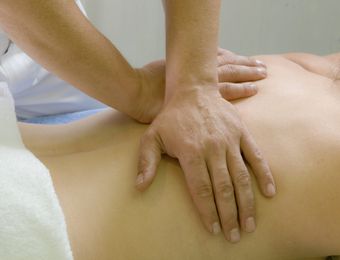 Back & spine fit days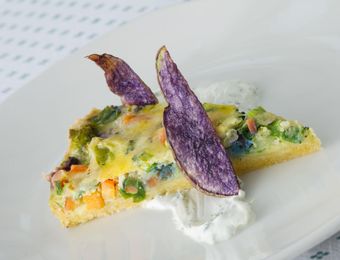 Low Carb "LOGI DIET"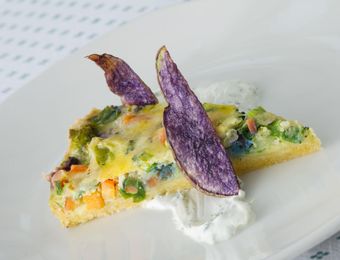 Low Carb "LOGI DIET" 7=6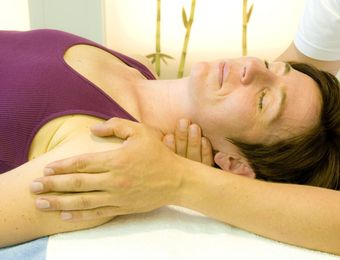 Anti-Stress & Regeneration 7=6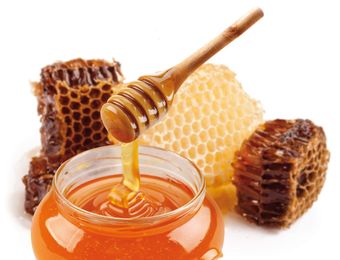 Honey-dream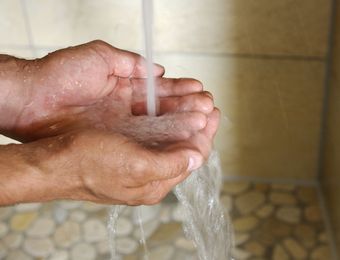 Kneipp vitality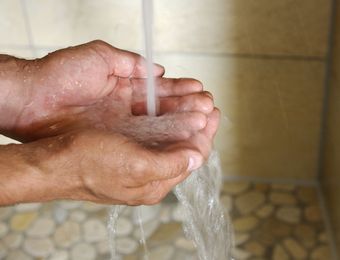 Kneipp vitality 7=6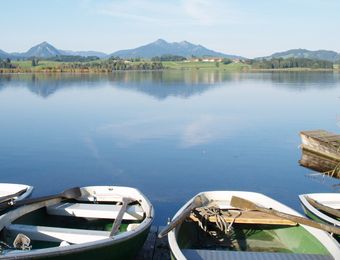 Eggensberger summer benefit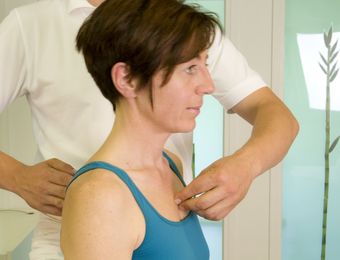 Back Strengthening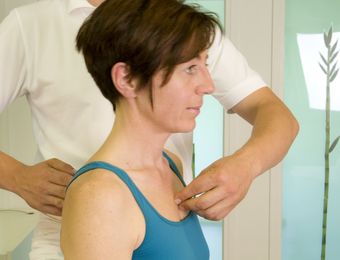 Back Strengthening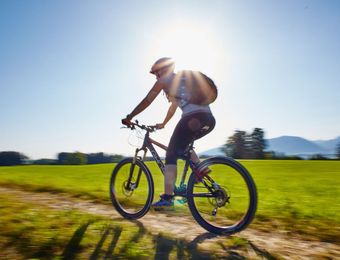 Biking in Hopfen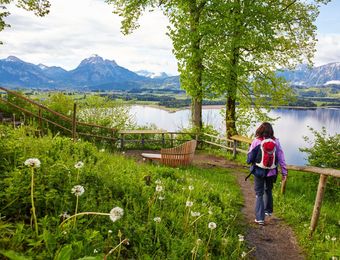 Hiking in Hopfen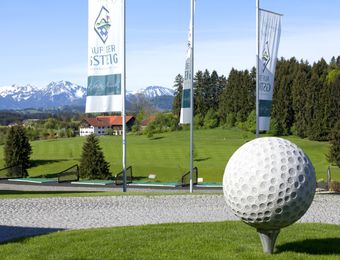 Golfing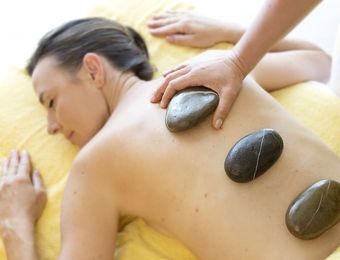 Cuddle time 5=4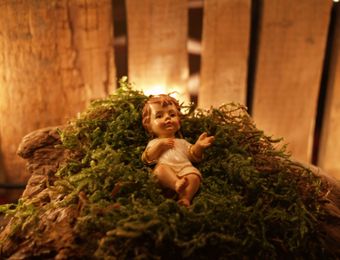 Allgäu Christmas Days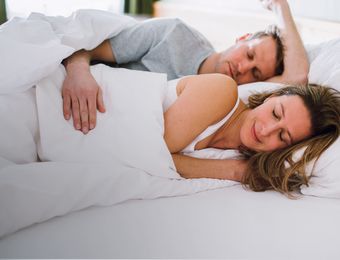 Sleep well (again!)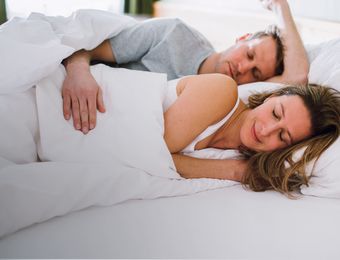 Sleep well (again!) 7=6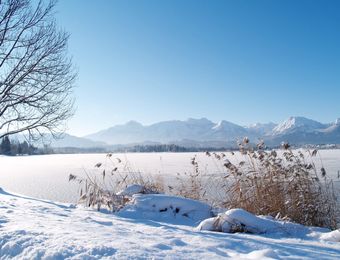 Winter-Fit 5=4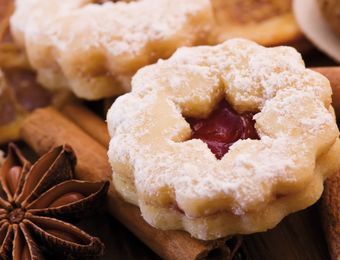 Cinnamon stars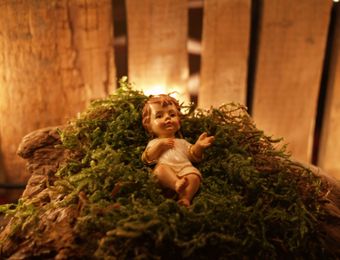 Allgäu Christmas Days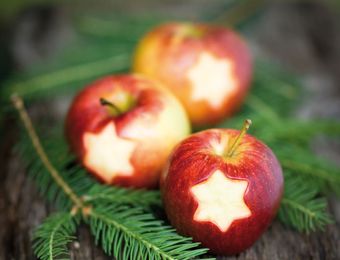 Christmas & New Year Combo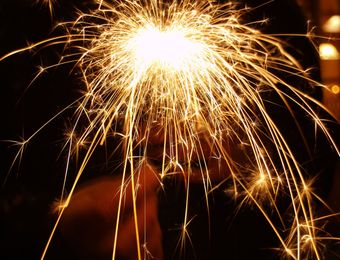 Colourful New Year Celebration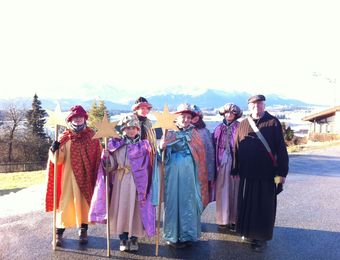 Epiphany days
Hosts
Of course happy to be there for you ...
 
Our BIO HOTEL has grown over the years and has been a family affair from the very beginning - since July 1976. That is why we, the Eggensberger family - now already in the 3rd generation - are serving you with passion and commitment all year round. A nature-loving, sustainable and healthy lifestyle is particularly close to the hearts of the hotel bosses Andreas and Heike. All family members have their place and their task - and contribute their part to the vacation experience at the Eggensberger: unique experiences such as morning Kneipp casts, bus trips and music evenings with the hotel boss, herb walks in the garden of the senior boss Rosemarie and beautiful things from Heike's creative workshop remain in memory. In addition, the many hardworking hands of over 60 employees all around provide everything it takes for relaxing days.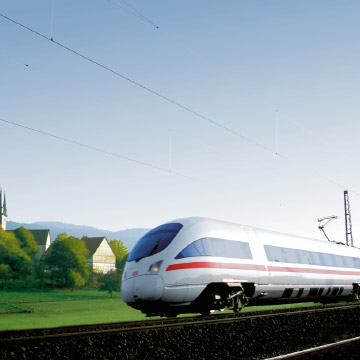 Arriving by train
© Deutsche Bahn AG / Gert Wagner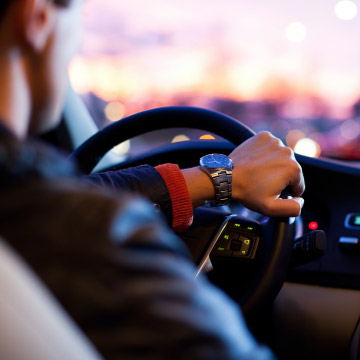 Get here by car