Highlights
Restaurant for hotel guests
Vegetarian menu
Vegan dishes
Allergy-free kitchen
Services around Organic cuisine
Vital kitchen
Diet kitchen
Buffet meals
Menu selection
Hotel bar
Highlights
Hotel with charging station for e-cars
Climate-positive hotel
Services around Sustainability
Certified BIO HOTELS member since August 2002
Organically built building
Public interest company
Environmentally friendly and self-sufficient energy concept
Inspected by ABCERT
4,68 kg Co2e/night
162,7 tons CO2e/year
Highlights
Nature hotel
Accessible hotel
Hotel with limited wifi
Hotel for celebrations
Services around Vacation
Holidays on a Farm
Elevator
Free WIFI
Non smoking hotel
Free parking
Pick-up service from train stations included
Summer sports activities such as hiking, cycling, golfing
Winter sports activities such as Skiing, tobogganing, snowshoeing
Highlights
Hotel with day spa
Hotel with swimming pool
Hotel with sauna
Hotel with yoga
Services around Wellness
Massage offers
Cosmetic treatments
Energetic treatments
Steam bath
Indoor swimming pool
Outdoor pool
Relaxation area
Infrared cabin
Feel-good garden
Highlights
Electrosmog Reduced hotel
Medical Wellness
Hotel for allergy sufferers
Services around Health
Treatments such as lymph drainage, medical baths and check-ups
Doctor in house
Therapist in house
Naturopaths in house
Spa hotel
Services around Green Meetings
Meeting room with daylight
Conference equipment
Modern conference technology
Sustainable & recyclable conference materials
Network technology
Break area
Catering / brain food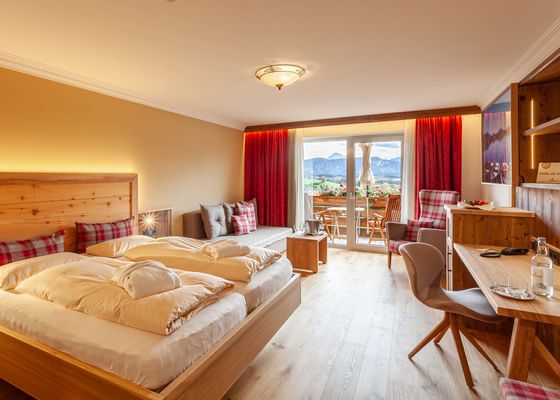 The hygiene concept in our hotel: 
Trained staff who is familiar with safety guidelines of local authorities
Staff wears masks and gloves where necessary
Disinfectants in public areas
Distance rules are observed
Self-service buffet (gloves available for guests)
Limited number of guests in the restaurant and in the wellness areas, etc.
Varying times for breakfast, lunch and dinner (if necessary)
Hygiene breaks during catering
Separate relaxation rooms
Special antiviral cleaning agents on an ecological basis
Comprehensive room cleaning by the staff at departure
Guests can indicate that housekeeping is not desired
Flexible cancellation terms (bookable at FLEX-rate)
Indoor pool list
Separate sauna area as "private" SPA (can be used exclusively after prior registration)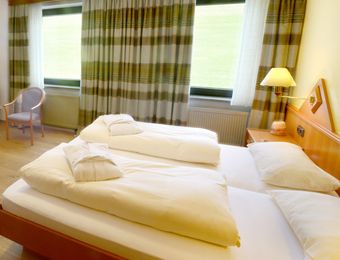 Double Room "Meadow" BASIC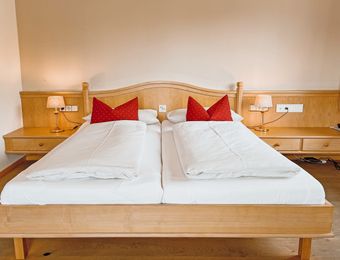 Double Room "Morning Sun" BASIC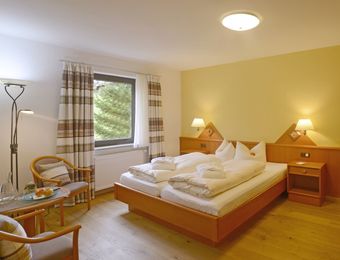 Apartment "North" BASIC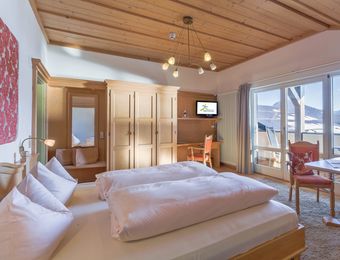 Double Room "Country Love" ECONOMY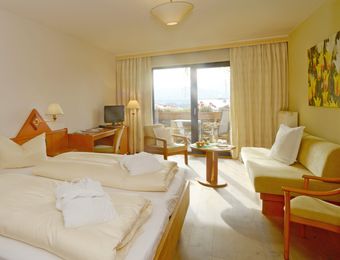 Double Room "Mountain Sun" ECONOMY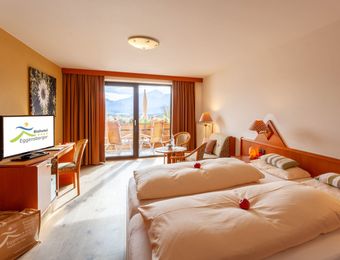 Double Room "South Panorama" COMFORT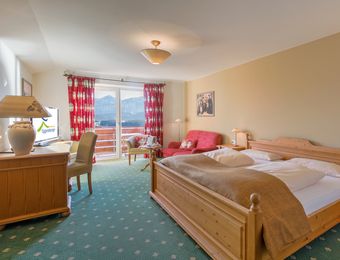 Junior Suite "Elisabeth" PLUS
Family-Apartment PLUS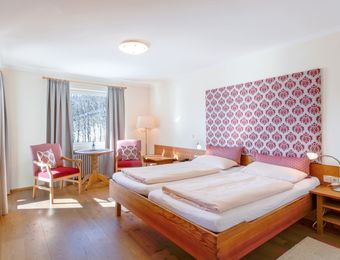 Apartment "Bio-Balance" PLUS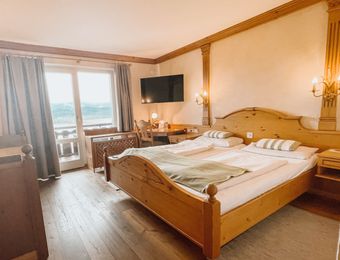 Single Room "Bio-Balance" PLUS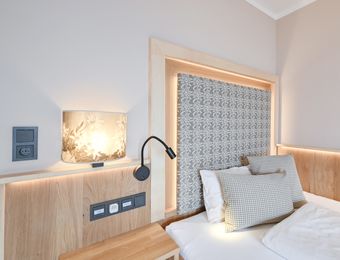 Single Room "Edelweiss" SUPERIOR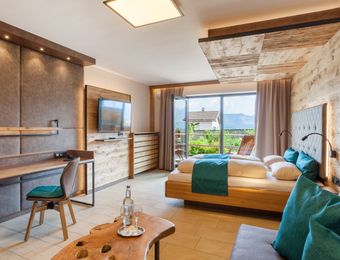 Junior Suite "Garden Happiness" SUPERIOR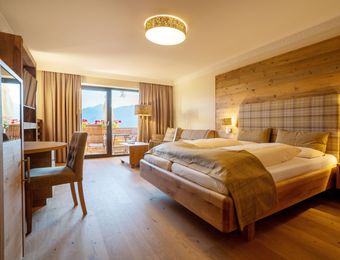 Junior Suite "Magic Meadow" SUPERIOR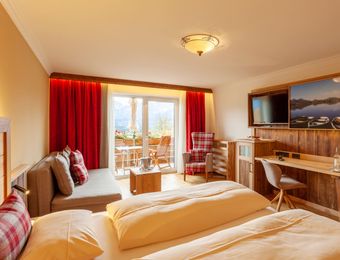 Junior Suite "Top of the Mountain" SUPERIOR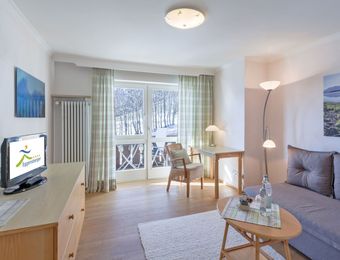 Single Room Apartment "Silberdistel" SUPERIOR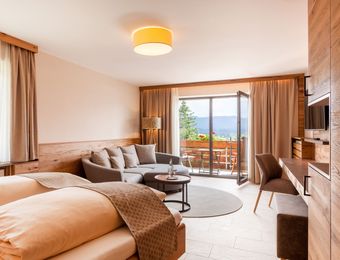 Suite "Sun View"
Review date 25. November 2022
Sehr schöne Lage mit traumhaften Blick auf den Hopfensee und die Berge! Das gesamte Team war super nett und hat alle Wünsche sehr gerne erfüllt. Man merkt, dass der Familienbetrieb mit Herz und Seele geführt wird. Für das leibliche Wohl wird mit sehr schmackhaften Bioprodukten gesorgt. Für E-Autos gibt es sogar kostenlose Ladesäulen.
Review date 24. November 2022
Seh gut.Alles war perfekt.
Review date 23. November 2022
Sehr schönes Hotel mit schönem Wellnessbereich, beheiztem Pool und leckerem Essen. Das Personal war sehr freundlich und aufmerksam, gerne wieder jederzeit.
Review date 23. November 2022
Wir hatten einen wunderbaren Aufenthalt im Eggensbeger Bio Hotel. Es ist sehr herzlich. Das Personal ist sehr aufmerksam und total freundlich! Der SPA Bereich lässt keine Wünsche offen! Sehr schöne Saunen, toller Außenbereich mit Pool und es gibt ebenso ein Hallenbad. Die Outdooraktivitäten sind sehr vielfältig. Rundum tolles Hotel! Wir empfehlen es sehr und kommen wieder. Dankeschön.
Review date 23. November 2022
Sehr schöner Wellnessbereich, mehrere Saunen und ein beheizter Pool haben den Urlaub sehr angenehm gemacht. Außerdem gibt es neben dem Schloss Neuschwanstein so viele Möglichkeiten für herrliche Wanderungen. Das Essen war super und vielfältig, das Personal war auch sehr freundlich und aufmerksam.
Review date 22. November 2022
Lage des Hauses = mit sehr schönem Blick über den und zum Hopfensee sowie in die Berge Essen (Galamenü) = sehr schön präsentiert; sehr gute Zubereitung; regionale Zutaten; sehr schmackhaft Frühstück = große Auswahl an regionalen frischen Produkten; die Angebotsmenge wurde so gehalten, dass möglichst wenig zurückgehen musste sehr ruhiges Haus Nachtruhe = völlig ungestört (fast geräuschlos) Zimmerreinigung = gutes Angebot für den Verzicht auf Zimmerreinigung und dafür ein Gutschein für das Hotellädele Servicepersonal = sehr freundlich, umsichtig und hilfsbereit Sauna = sehr angenehm durch mehrere Saunaräume und angenehme Ruheräume E-Lademöglichkeit für Kfz = im Preis enthalten; leicht erreichbar und stets für mich verfügbar gewesen TOP *****
Review date 21. November 2022
Lage, Essen, zimmer alles war gut.
Review date 07. November 2022
DerPool indoor ist schön, aber der Boden sollte öfters gereinigt werden. Im Eingangsbereich des Restaurants riecht es nicht lecker. Das Personal sollte identische Antworten geben können. Das Zimmer war sehr schön (308). Die Ukrainerin, die die Omeletts gemacht hat - spitze! Es wäre super, wenn man selbständig trainieren könnte - ohne Zusatzkosten. Crosstrainer wären auch super. Ab und an mal eine Tasse Cafe gratis wäre erfreulich.
Review date 05. November 2022
Wir sind sehr freundlich empfangen worden und haben ein sehr sauberes schönes Zimmer mit einem super Ausblick bekommen. Bei einem Willkommenstrunk wurden uns vom Chef persönlich die Highlights der Woche empfohlen.Das Essen war sehr gut und der Service freundlich. Schade fand ich, dass es kein Vollkornbrot gab, das Brot-/Brötchenangebot war zu weissmehllastig.Es gab ein abwechslungsreiches Fitness-und Wellnessprogramm (Wassergymnastik,Yoga, Achtsamkeitstraining,Sauna,Schwimmen im Naturteich) <br />Die Lage des Hotels ist sehr gut.Man ist zu Fuß schnell am See und kann vom Haus aus sofort loswandern.<br />Wir haben uns gut erholt und kommen gerne wieder.<br />Mit freundlichen Grüßen Gerda Iffland
Review date 26. October 2022
Ein Hotel mit Herz. Bio durch und durch .
Review date 26. October 2022
Liebe Familie Eggensberger, wir waren am Sonntag zum Brunch und haben das leckere Essen, den zuvorkommenden Service, die angenehme Atmosphäre und nicht zuletzt den super Ausblick wirklich sehr genossen. Wir konnten noch einen Blick in den Spa-Bereich werfen und werden uns so bald wie möglich hier eine Auszeit gönnen. Vielen Dank!
Review date 25. October 2022
das Hotel ist moder, sauber, Betten gut, Parkplätze, so wie es halt Hotels diesr Klasse sind. Und was soll ich mir jetzt noch aus den Fingern saugen?
Review date 24. October 2022
Toll geführtes Bio Wellnesshotel in super Lage über dem Hopfensee mit super Essen und sehr schönem Saunabereich. Personal sehr freundlich.
Review date 19. October 2022
Absolut empfehlenswert!<br />Schönes Biohotel mit traumhafter Lage und Sicht auf die Alpen und See. Wir haben 3 Tage in der Juniorsuite Wiesenzauber verbracht und haben es uns richtig gut gehen lassen, der Saunabereich ist sehr modern und sauber und die Zirbenöl Massagen waren top! Die Mitarbeiter im Hotel sind alle sehr hilfsbereit und freundlich. Wir kommen auf jeden Fall wieder.
Review date 03. October 2022
Super Hotel, tolle Lage und sehr ruhig.
Review date 03. October 2022
super Lage und genialer Ausblick! :-) Das Zimmer war top, Kategorie Edelweiß, Wellnessbereich ist sehr angenehm und zum wohlfühlen, Sauna, Außenpool, Gartenlounge :-)<br /><br />Das Essen war für mich regional, sehr schmackhaft, sehr gut zubereitet :-)<br />Rezeption war top, aber Luft nach oben ist noch im Service Restaurant ;-) Und ja, ich verstehe das gutes und ausreichend Personal ein schwieriges Thema ist seit Corona. Aber 4 Sterne Preise zahle ich ja auch für den Aufenthalt.<br />Also im Restaurant merkte ich leider erst ab Samstag (24.09.) das ich in einem 4-Sterne-Hotel bin ;-) Alles war zügig, es wurde nach Kleinigkeiten gefragt, alles flott mit Überblick und sehr freundlich, flexibel... :-)
Review date 03. October 2022
Sehr schönes und ruhig gelegenes Hotel mit Blick auf dem Hopfensee. Super leckeres Abendessen und Frühstück. Wir waren mehr als Glücklich und Zufrieden.
Review date 23. September 2022
Mein Mann und ich waren 6 Tage hier. Einfach hervorragend, super Atmosphäär, sehr sehr schöne Zimmer, die Sauna Landschaft, wow. Das Essen sehr vielversprechend, wir haben uns wie zu Hause mit der Familie gefühlt. Wir kommen wieder Daaaanke Johanna für den schönen Austausch und die gemeinsamen Stunden. Viele liebe Grüße Moni und Sascha ☺️☺️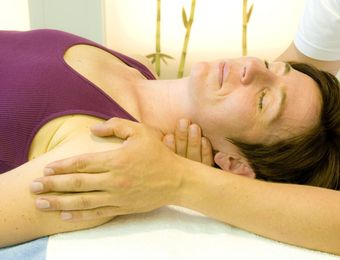 Anti-Stress & Regeneration with 10% discount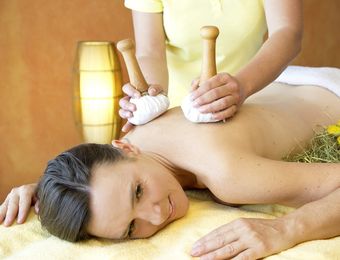 Alpine power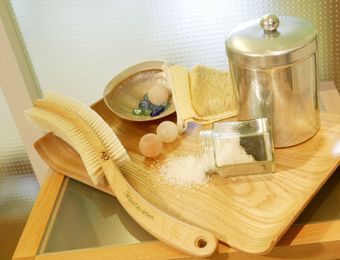 Base balance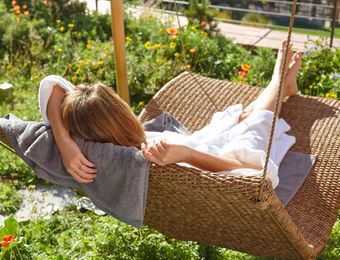 Moments of happiness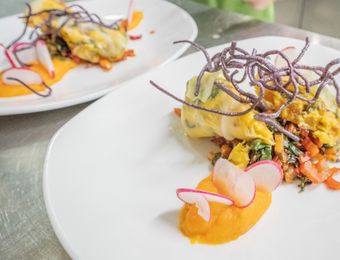 Organic Gourmet Break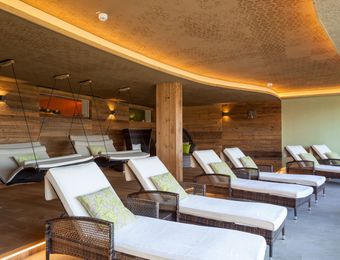 Relaxing break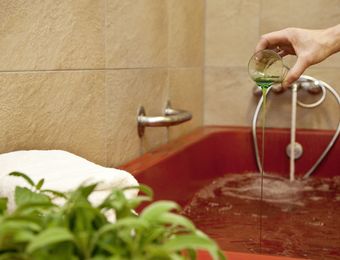 Kneipp fit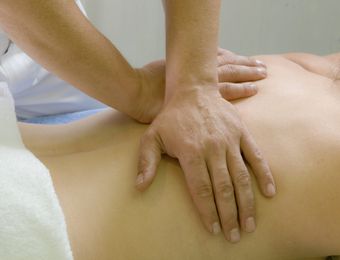 Back & spine fit days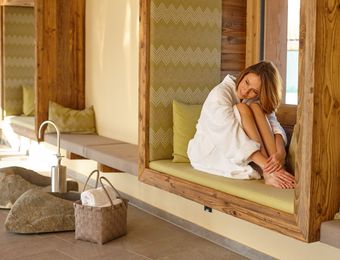 Spa Taster Break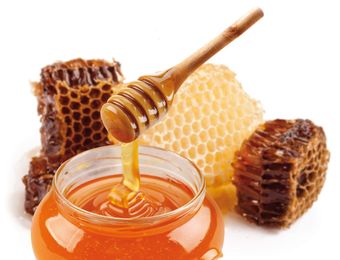 Honey-dream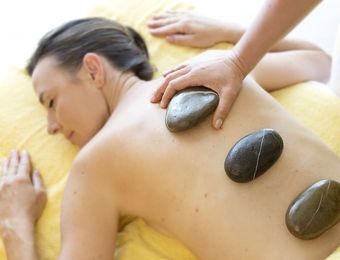 Cuddle time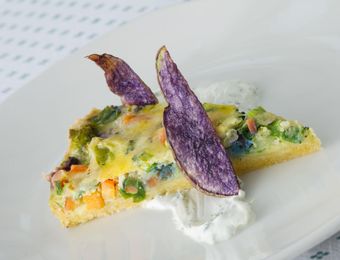 Low Carb "LOGI DIET" with 10% discount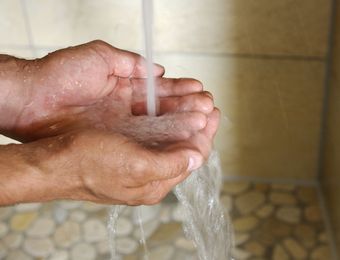 Kneipp vitality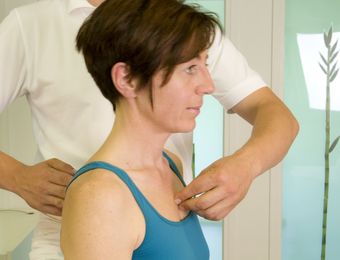 Back Strengthening with 10% discount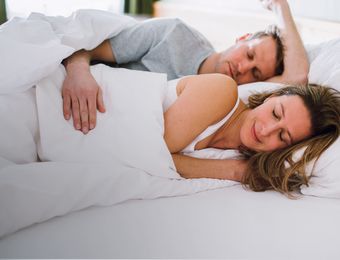 Sleep well (again!) with 10% discount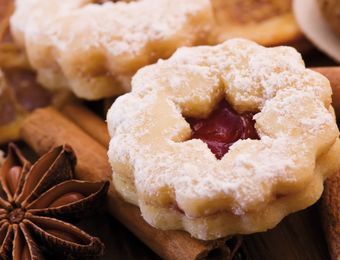 Cinnamon stars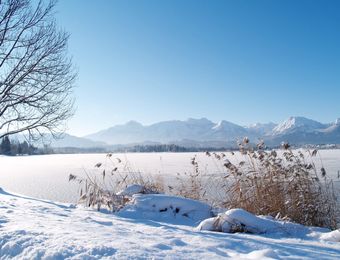 Winter-Fit with 10% discount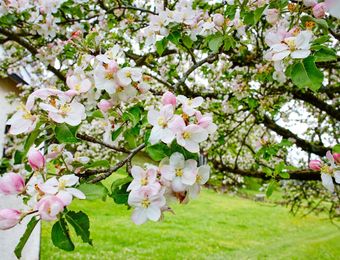 Spring-Fit with 10% discount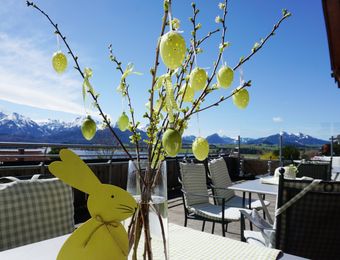 Easter Spa Taster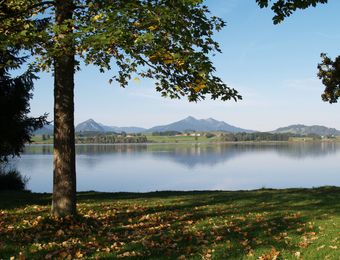 Fresh Summer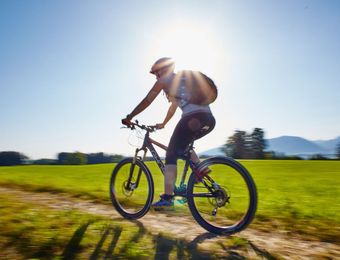 Biking in Hopfen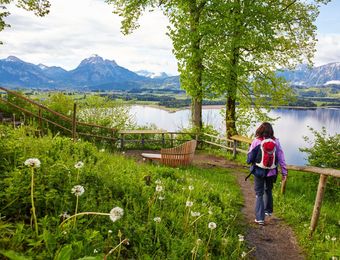 Hiking in Hopfen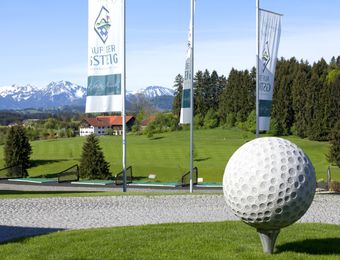 Golfing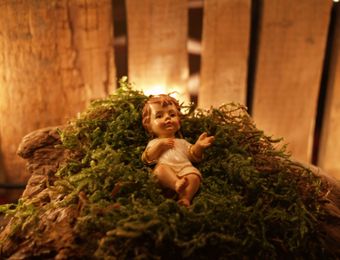 Allgäu Christmas Days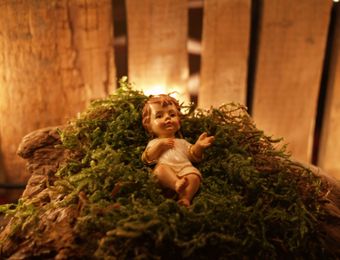 Allgäu Christmas Days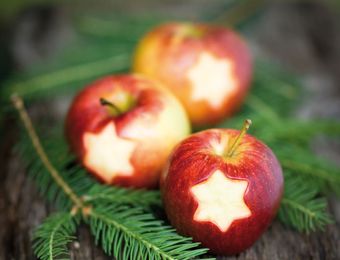 Christmas & New Year Combo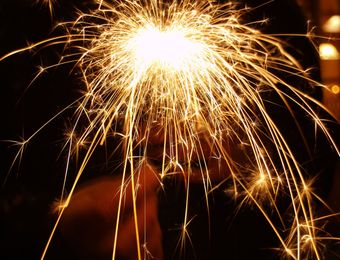 Colourful New Year Celebration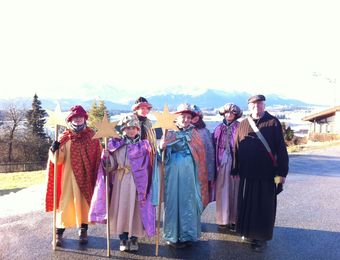 Epiphany days
Hosts
Of course happy to be there for you ...
 
Our BIO HOTEL has grown over the years and has been a family affair from the very beginning - since July 1976. That is why we, the Eggensberger family - now already in the 3rd generation - are serving you with passion and commitment all year round. A nature-loving, sustainable and healthy lifestyle is particularly close to the hearts of the hotel bosses Andreas and Heike. All family members have their place and their task - and contribute their part to the vacation experience at the Eggensberger: unique experiences such as morning Kneipp casts, bus trips and music evenings with the hotel boss, herb walks in the garden of the senior boss Rosemarie and beautiful things from Heike's creative workshop remain in memory. In addition, the many hardworking hands of over 60 employees all around provide everything it takes for relaxing days.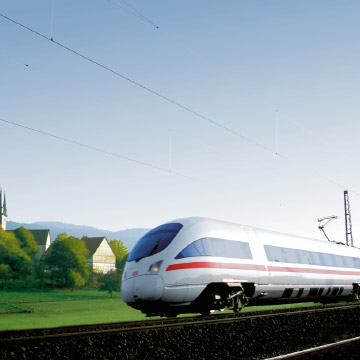 Arriving by train
© Deutsche Bahn AG / Gert Wagner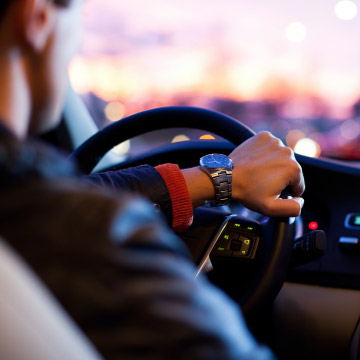 Get here by car