Highlights
Restaurant for hotel guests
Vegetarian menu
Vegan dishes
Allergy-free kitchen
Services around Organic cuisine
Vital kitchen
Diet kitchen
Buffet meals
Menu selection
Hotel bar
Highlights
Hotel with charging station for e-cars
Climate-positive hotel
Services around Sustainability
Certified BIO HOTELS member since August 2002
Organically built building
Public interest company
Environmentally friendly and self-sufficient energy concept
Inspected by ABCERT
4,68 kg Co2e/night
162,7 tons CO2e/year
Highlights
Nature hotel
Accessible hotel
Hotel with limited wifi
Hotel for celebrations
Services around Vacation
Holidays on a Farm
Elevator
Free WIFI
Non smoking hotel
Free parking
Pick-up service from train stations included
Summer sports activities such as hiking, cycling, golfing
Winter sports activities such as Skiing, tobogganing, snowshoeing
Highlights
Hotel with day spa
Hotel with swimming pool
Hotel with sauna
Hotel with yoga
Services around Wellness
Massage offers
Cosmetic treatments
Energetic treatments
Steam bath
Indoor swimming pool
Outdoor pool
Relaxation area
Infrared cabin
Feel-good garden
Highlights
Electrosmog Reduced hotel
Medical Wellness
Hotel for allergy sufferers
Services around Health
Treatments such as lymph drainage, medical baths and check-ups
Doctor in house
Therapist in house
Naturopaths in house
Spa hotel
Services around Green Meetings
Meeting room with daylight
Conference equipment
Modern conference technology
Sustainable & recyclable conference materials
Network technology
Break area
Catering / brain food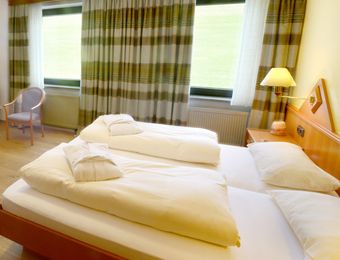 Double Room "Meadow" BASIC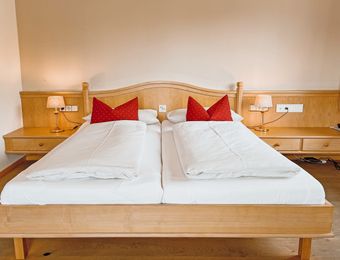 Double Room "Morning Sun" BASIC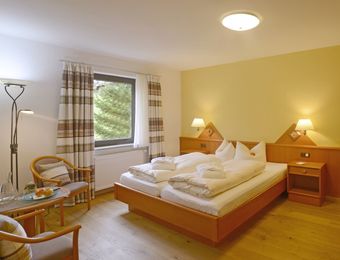 Apartment "North" BASIC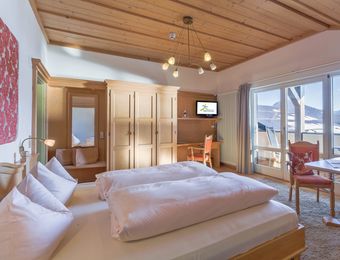 Double Room "Country Love" ECONOMY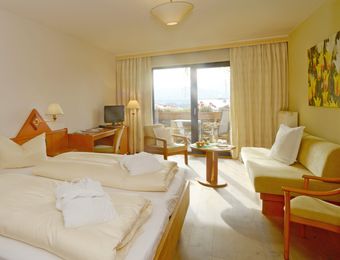 Double Room "Mountain Sun" ECONOMY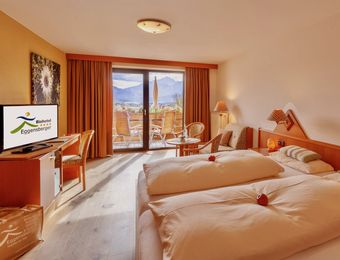 Double Room "South Panorama" COMFORT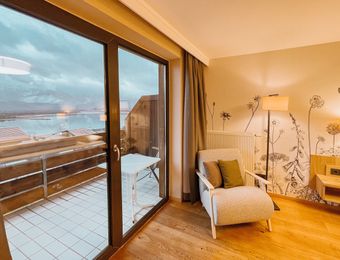 Double Room "South Panorama" PLUS "NEW"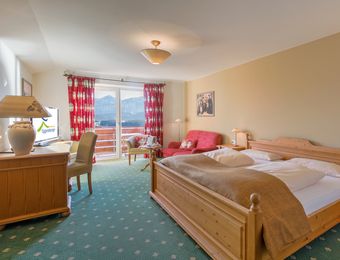 Double Room "Elisabeth" PLUS
Family-Apartment PLUS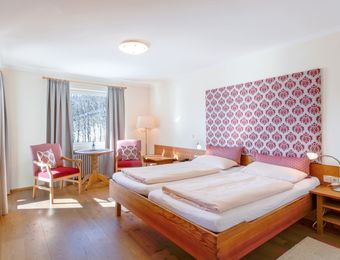 Apartment "Bio-Balance" PLUS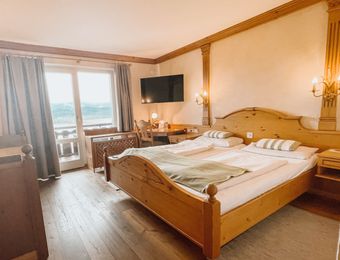 Single Room "Bio-Balance" PLUS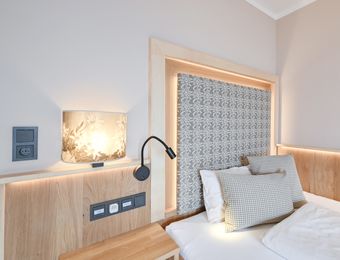 Single Room "Edelweiss" SUPERIOR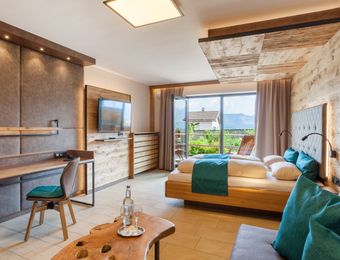 Junior Suite "Garden Happiness" SUPERIOR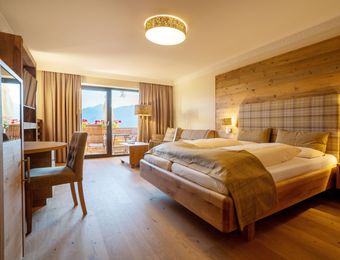 Junior Suite "Magic Meadow" SUPERIOR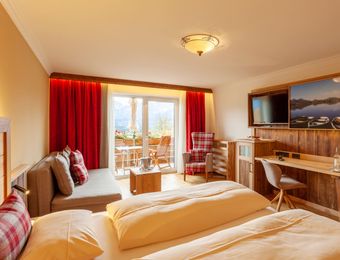 Junior Suite "Top of the Mountain" SUPERIOR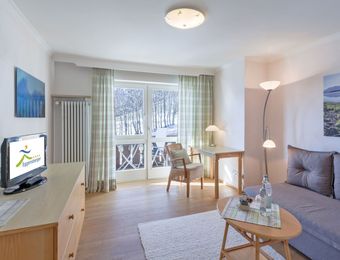 Single Room Apartment "Silberdistel" SUPERIOR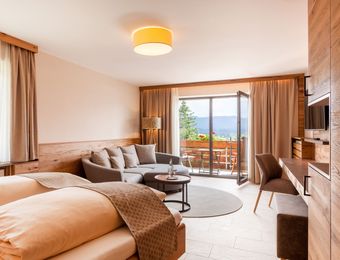 Suite "Sun View"
Review date 16. March 2023
Zimmer gut ,Essen und Frühstück sehr Gut
Review date 12. March 2023
Wunderbares Hotel in super Lage am wunderschönen Hopfensee. Das energetische Konzept und die Fokussierung auf Bio-Lebensmittel haben mich überzeugt. Das Essen ist zu jeder Tageszeit ein echtes Highlight. Auch im Spa und im Schwimmbad kann man es sich gut gehen lassen.
Review date 12. March 2023
Sehr schön gelegenes Hotel. Besonders der Wellnessbereich und das ausgezeichnete Essen haben uns sehr gut gefallen. Das Zimmer inklusive Badezimmer war sehr sauber und das gesamte Personal freundlich. Wir haben uns sehr wohl gefühlt!
Review date 12. March 2023
Ein Kurzurlaub in diesem wunderbaren Verwöhnhotel tut Herz und Seele gut. Vom ersten Tag fühlt man sich hier wohl und jeder Wunsch wird erfüllt. Das Haus verfügt über einen exquisiten Wellness-Bereich mit verschiedenen Saunen, Dampfbad und Swimmingpool. Für die persönliche Gesundheit kann man kann man verschiedene Anwendungen buchen wie Massagen, Kosmetik. Im Restaurant wird auf gesunde bekömmliche Bio-Lebensmittel wie Obst und Gemüse geachtet. Das Essen schmeckt vorzüglich und ist grandios.
Review date 10. March 2023
Personal sehr freundlich, feines Essen, Lage
Review date 06. March 2023
Der kostenlose Taxi-Transfer vom und zum Bahnhof Füssen ist ein toller Service für Bahnreisende. Umfangreiches Wellness-Angebot, schöner Spa-Bereich. Nettes und hilfsbereites Personal. Wir haben uns sehr wohl gefühlt.
Review date 05. March 2023
Ich bewerte nur den angebotenen Brunch. Der Preis derzeit liegt bei 35 Euro pro Person. Hinzu kommen dann noch diverse Getränke welche nicht im Preis inbegriffen sind. Für meinen Geschmack zu wenig Auswahl beim Frühstück. Die Backwaren waren nicht frisch und waren hart. Das Mittagessen ab 12 Uhr war gut. Vom Gesamteindruck gebe ich 3 Sterne. Zum Brunch würde ich nicht nochmal kommen.
Review date 01. March 2023
Alles zur vollsten Zufriedenheit.
Review date 28. February 2023
Ich habe eine Regenerationswoche genossen. Positiv für mich war die wlan-und elektrosmogabschaltung in der Nacht. Gutes Essen, schöner, aber nicht riesiger Wellnessbereich, mein Zimmer hatte wie viele andere auch Blick auf den See und auf Neuschwanstein. Einfach nur schön.
Review date 28. February 2023
Die Teebar nachmittags war super. Eine schöne Sonnenterasse. Freundliches Personal. Reichlich Parkplätze zur Verfügung. Wunderbare Lage in der Nähe des Hopfensees. Das Frühstück war für uns genau richtig in puncto Auswahl, das Abendessen war vielseitig und die Getränke-Auswahl dort besonders. WLAn und Strom waren auf dem Zimmer abschaltbar. Die Saunen und das Dampfbad waren gut.
Review date 25. February 2023
Sehr schönes Hotel mit mega Ausblick auf Hopfensee und Berge. Die Zimmer sind geschmackvoll eingerichtet mit gemütlichen Betten. Essen sehr lecker. Super nettes Team
Review date 22. February 2023
Wir waren für eine Woche im Biohotel Eggensberger untergebracht - samt Regenerationspaket. Das Gute zuerst: Die Lage am Hopfensee und nahe Füssen ist wirklich toll. Der neue Spa-Bereich ist schön und das Service-Personal und die Kräfte bei den Anwendungen sind freundlich. Der Bio- und Nachhaltigkeitsanspruch wirken authentisch. Das Küchenteam macht insgesamt einen hervorragenden Job. Es gibt kleine Portionen, low-Carb, aber in hoher Qualität. Doch vier (oder gar fünf) Sterne sind leider nicht verdient. Da wäre der oft verplant wirkende Service, der sich vor allem zur Mittagszeit nicht bis selten am Tisch zeigt - wir hätten sehr gerne öfter Getränke konsumiert. Man hat zwar einen festen Tisch, aber nie feste Bediener; was sehr häufig, nicht nur bei uns, zu Missverständnissen führt. Die Kräfte haben deshalb wohl schon oft ihr Fett wegbekommen und scheinen teils ängstlich und verunsichert an die Gäste heranzugehen. Am ein oder anderen Abend konnten wir weniger geduldigen Gästen beim beinahe-ausrasten zusehen. Die Zimmer sind so mittel, zwar geräumig, aber altbacken und können nicht mit anderen vier-Sterne Hotels mithalten. Der Zimmerservice prügelt die Gäste erbarmungslos aus dem Bett und reinigt nicht, wenn man diesen willkürlichen Zeitpunkt verpasst. Durchaus seltsam sind die esoterischen Elemente von Grander-Wasser über WLAN-Abschaltung des Nachts bis hin zu Chakrenmassage. Wer für derlei nicht viel übrig hat, wird das Gefühl haben, viel Geld für Scharlatanerie statt Wellness gezahlt zu haben. Das Konzept mit der im Haus liegenden Reha mischt sich nicht gut mit dem Genußanspruch; den im Paket eingepreisten Arzttermin (bei dem wir zunächst überdies versetzt wurden, da uns eine Terminänderung nicht mitgeteilt wurde) hätten wir eher nicht gebraucht. Zuletzt hatten wir noch einen größeren und klaren Fehler in der Abbuchung zu unserem Nachteil, der rausgestritten werden musste. Unterm Strich: Wer keine Esoterik, aber gutes Essen und Service, Entspannung und tolle Zimmer wie Lage schätzt, wird anderswo, möglicherweise direkt in der Nähe, wahrscheinlich besser fündig. Sonst ist das Biohotel Eggensberger schon in Ordnung, erfüllt aber nur teilweise den eigenen Anspruch. Wenn wir nochmal um die 2.500 Euro für eine Woche Aufenthalt zu zweit ausgeben, wird es nicht hier sein.
Review date 20. February 2023
Wir waren mit unserem Hotelaufenthalt sehr unzufrieden. Das Hotel profitiert einzig und allen von der Lage gegenüber dem Hopfensee und den Alpen. Im Wellnessbereich musste man z.B. jeweils mehrere Treppenstufen gehen, um entweder zur 50 Grad oder zur 90 Gradsauna zu kommen. Beide Saunen liegen weit auseinander. Die außenliegende Sauna - ein Highlight - konnte nur an einem Tag in der Woche genutzt werden. Für die beiden Saunataschen mussten 200 Euro Kaution hinterlegt werden. Ein no Go. Das Essen ist zwar im wesentlichen aus regionalen Produkten hergestellt, was zu begrüßen ist, die Zubereitung hat jedoch viele Wünsche offen gelassen, insbesondere war das Mittagessen nicht zu akzeptieren. Absolut störend beim Abendessen war, dass das Geschirr, wenn Personen an den Nachbartischen fertig waren, sofort lautstark abgeräumt wurde und die Tische für das Frühstück vorbereitet wurden. Dies entsprach alles nicht der Sternekategorie des Hotels. Damit könnte man nur einverstanden sein, wenn der Preis um 20 bis 30 Prozent niedriger wäre. Schade.
Review date 17. February 2023
Sehr schöne Lage, saubere Zimmer. Wir konnten sehr gut entspannen, schöner Wellnessbereich. Sehr gutes Essen und freundliches Personal.
Review date 15. February 2023
Wir waren für drei Nächte im Biohotel Eggensberger. Wir haben uns für das Eggensberger entschieden weil uns das Konzept und die Idee dahinter angesprochen haben. Die Pluspunkte: Das gesamte Personal war immer sehr freundlich, der Wellnessbereich ist zwar recht klein jedoch auch sehr schön, die Snacks dort ( Fruchtjogurt und Obstsalat ) sehr lecker. Belebtes Granderwasser überall im Haus. Zimmer und Bad waren ok/gut. Der Zimmersafe war bei der Ankunft leider defekt und im Bad hingen irgendwelche Kabel unter dem Waschbecken herunter, wir haben das sofort gemeldet, das Kabel wurde gerichtet, der Safe war bei unserer Abreise immer noch defekt. Die Balkontür lies sich nur schwer und mit viel Kraftaufwand schliessen. Der Zimmerservice hat, warum auch immer, nie das Tablet mit den leeren Gläsern und Karaffen vom Vortag mitgenommen, so das wir die selbst jeden Abend vom Nebenhaus ins Haupthaus zurückbringen mussten. Wir sind Vegetarier und ein Grund weshalb wir uns für das Hotel entschieden haben war die auf der Homepage gross stehende Aussage "Unsere vegetarische Küche ist uns wichtig".Das Frühstück und die 3/4 Pension entsprachen leider nicht dieser Aussage. Es gab jeden Tag im Verhältnis viel Wurst und Käse beim Frühstück ( ja es gab auch Butter, Marmelade, Müsli und Eier), die kleine glutenfreie Ecke kam recht lieblos daher und animierte nicht zum Zugreifen.Beim Abendessen gab es zwar auch immer ein Vegigericht zum Wählen aber mehrheitlich war es doch sehr fleisch- und fischlastig. Folgerichtig wäre für uns gewesen, das die Küche im Kern eine vegetarische Küche ist, die für Fleischesser flankierend Gerichte dazu anbietet und nicht ( leider ) umgekehrt. Beim Salatbuffett gab es keinerlei Variationen, jeden Tag die gleichen Salate, sowohl Mittags als auch Abends. Abschliessendes Fazit: Für uns war der Aufenthalt leider nicht das, was wir von einem Vier Sterne Hotel normalerweise gewohnt sind.
Review date 13. February 2023
sehr schöne Zimmer mit Blick auf den See und die Berge. Überaus freundliche Atmosphäre im gesamten Haus , beim Service und bei den Angestellten. Abwechslungsreiche, spannende , sehr sehr gute Bio-Küche
Review date 12. February 2023
Sehr ruhig gelegen mit Blick auf den Hopfensee und Alpenpanorama. Für ein paar entspannte Tage sehr zu empfehlen. Familiäre Atmosphäre.
Review date 11. February 2023
Excellent food, friendly and attentive staff. Location, location, location!
Review date 03. February 2023
Sehr freundliches Personal, leckeres und hochwertiges Essen. Schöner Wellnessbereich und tolle Lage am See. Biologisches, nachhaltiges Konzept in allen Bereichen super umgesetzt.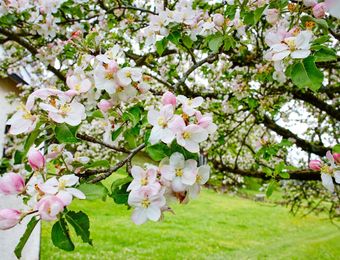 Spring-Fit with 10% discount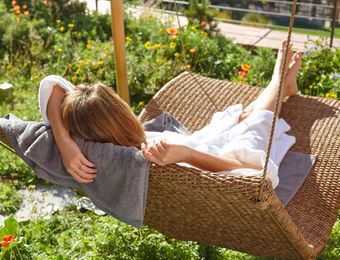 Moments of happiness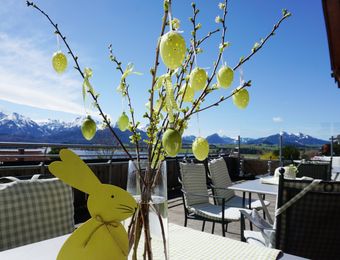 Easter Spa Taster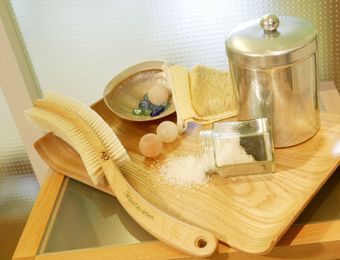 Base balance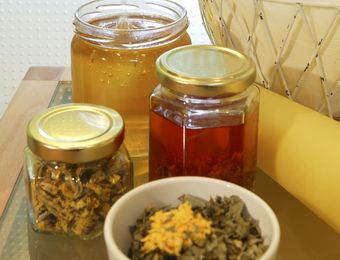 Honey-dream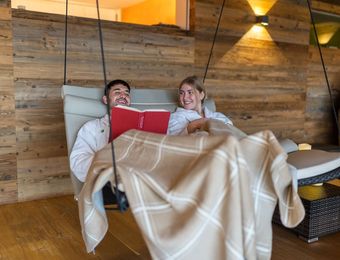 Relaxing break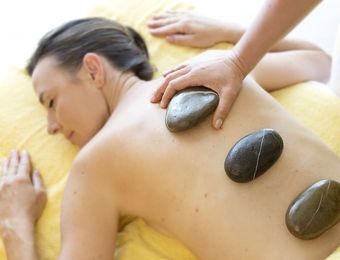 Cuddle time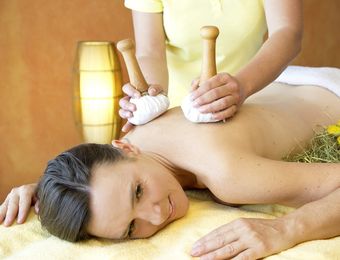 Alpine power
Organic Gourmet Break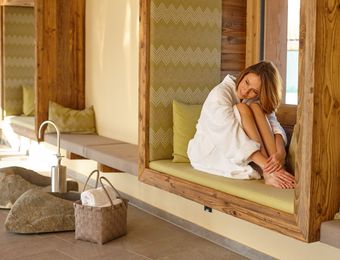 Spa Taster Break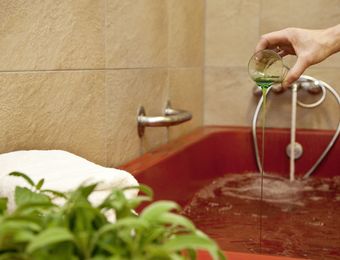 Kneipp fit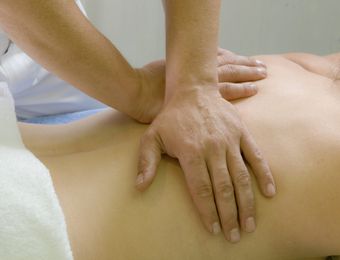 Back & spine fit days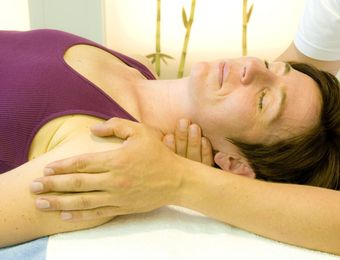 Anti-Stress & Regeneration with 10% discount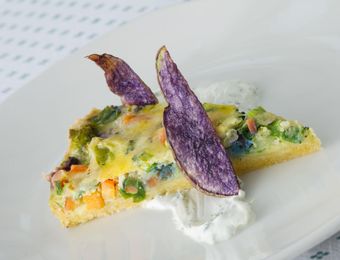 Low Carb "LOGI DIET" with 10% discount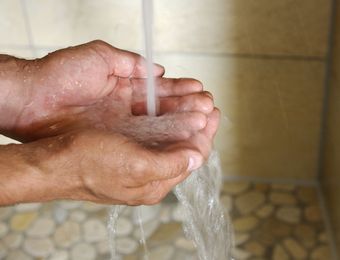 Kneipp vitality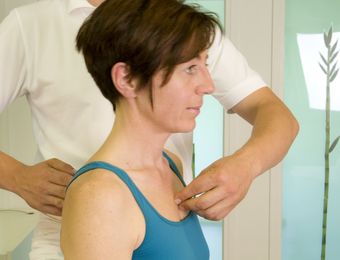 Back Strengthening with 10% discount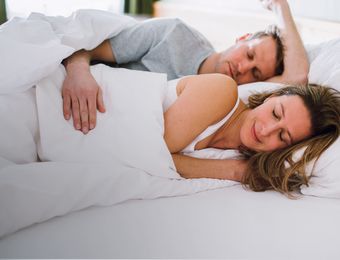 Sleep well (again!) with 10% discount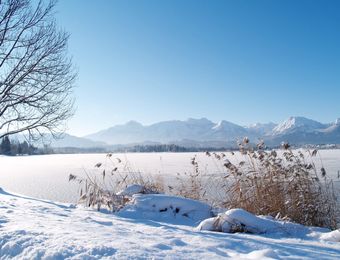 Winter-Fit with 10% discount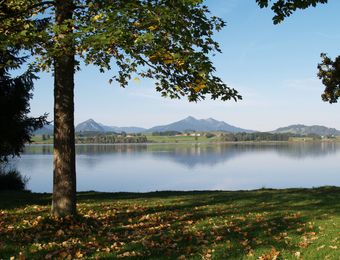 Fresh Summer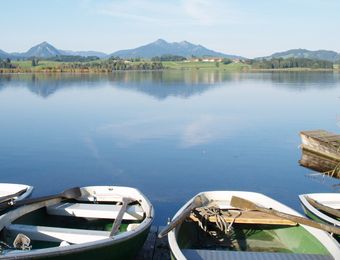 Eggensberger Summer benefit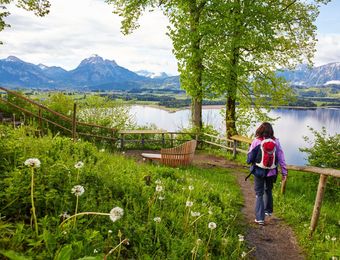 Hiking in Hopfen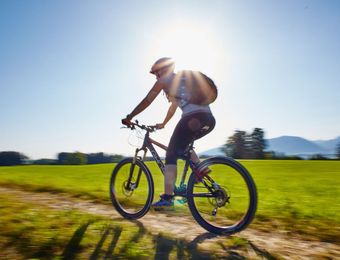 Biking in Hopfen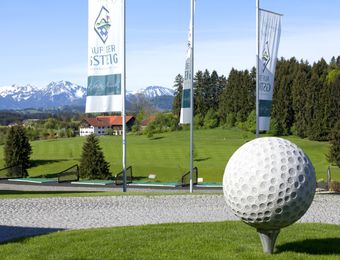 Golfing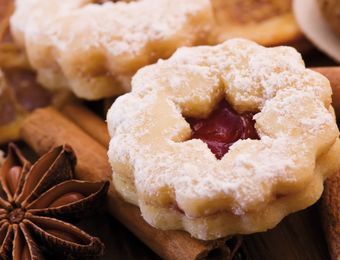 Cinnamon stars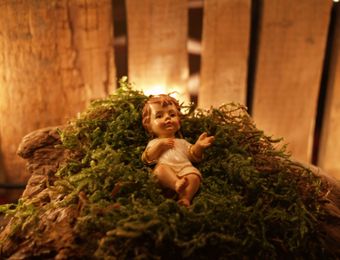 Allgäu Christmas Days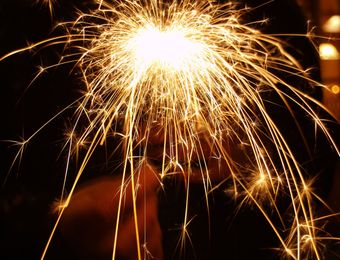 Colourful New Year Celebration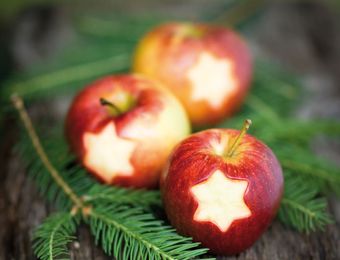 Christmas & New Year Combo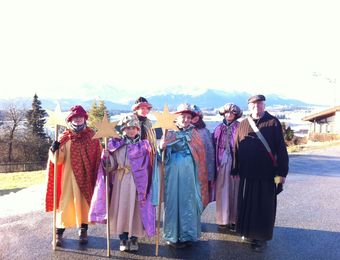 Epiphany days
Hosts
Of course happy to be there for you ...
 
Our BIO HOTEL has grown over the years and has been a family affair from the very beginning - since July 1976. That is why we, the Eggensberger family - now already in the 3rd generation - are serving you with passion and commitment all year round. A nature-loving, sustainable and healthy lifestyle is particularly close to the hearts of the hotel bosses Andreas and Heike. All family members have their place and their task - and contribute their part to the vacation experience at the Eggensberger: unique experiences such as morning Kneipp casts, bus trips and music evenings with the hotel boss, herb walks in the garden of the senior boss Rosemarie and beautiful things from Heike's creative workshop remain in memory. In addition, the many hardworking hands of over 60 employees all around provide everything it takes for relaxing days.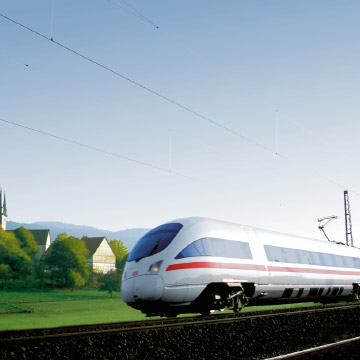 Arriving by train
© Deutsche Bahn AG / Gert Wagner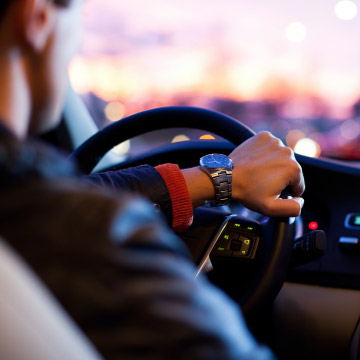 Get here by car