Highlights
Restaurant for hotel guests
Vegetarian menu
Vegan dishes
Allergy-free kitchen
Services around Organic cuisine
Vital kitchen
Diet kitchen
Buffet meals
Menu selection
Hotel bar
Highlights
Hotel with charging station for e-cars
Climate-positive hotel
Services around Sustainability
Certified BIO HOTELS member since August 2002
Organically built building
Public interest company
Environmentally friendly and self-sufficient energy concept
Inspected by ABCERT
6,56 kg Co2-equivalents/night
163 tons Co2-equivalents/year
Highlights
Nature hotel
Accessible hotel
Hotel with limited wifi
Hotel for celebrations
Services around Vacation
Holidays on a Farm
Elevator
Free WIFI
Non smoking hotel
Free parking
Pick-up service from train stations included
Summer sports activities such as hiking, cycling, golfing
Winter sports activities such as Skiing, tobogganing, snowshoeing
Highlights
Hotel with day spa
Hotel with swimming pool
Hotel with sauna
Hotel with yoga
Services around Wellness
Massage offers
Cosmetic treatments
Energetic treatments
Steam bath
Indoor swimming pool
Outdoor pool
Relaxation area
Infrared cabin
Feel-good garden
Highlights
Electrosmog Reduced hotel
Medical Wellness
Hotel for allergy sufferers
Services around Health
Treatments such as lymph drainage, medical baths and check-ups
Doctor in house
Therapist in house
Naturopaths in house
Spa hotel
Services around Green Meetings
Meeting room with daylight
Conference equipment
Modern conference technology
Sustainable & recyclable conference materials
Network technology
Break area
Catering / brain food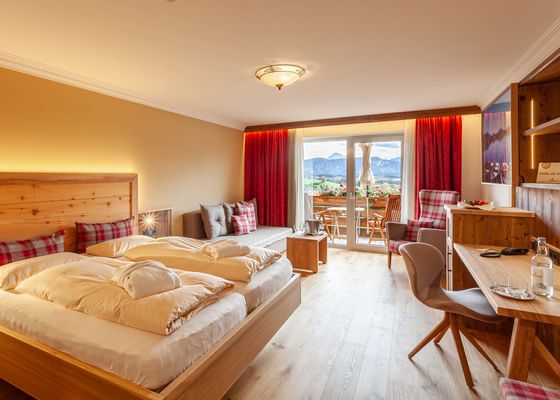 The hygiene concept in our hotel: 
Trained staff who is familiar with safety guidelines of local authorities
Staff wears masks and gloves where necessary
Disinfectants in public areas
Distance rules are observed
Self-service buffet (gloves available for guests)
Limited number of guests in the restaurant and in the wellness areas, etc.
Varying times for breakfast, lunch and dinner (if necessary)
Hygiene breaks during catering
Separate relaxation rooms
Special antiviral cleaning agents on an ecological basis
Comprehensive room cleaning by the staff at departure
Guests can indicate that housekeeping is not desired
Flexible cancellation terms (bookable at FLEX-rate)
Indoor pool list
Separate sauna area as "private" SPA (can be used exclusively after prior registration)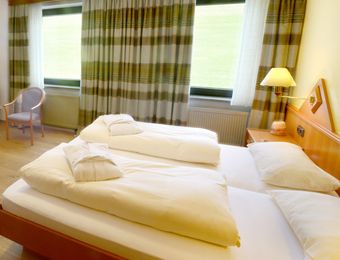 Double Room "Meadow" BASIC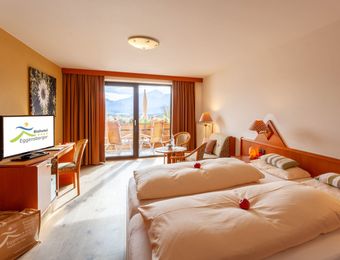 Double Room "South Panorama" COMFORT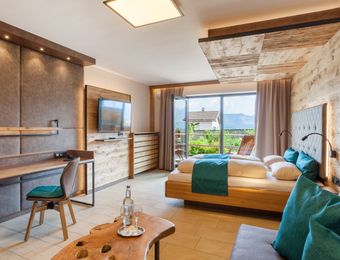 Junior Suite "Garden Happiness" SUPERIOR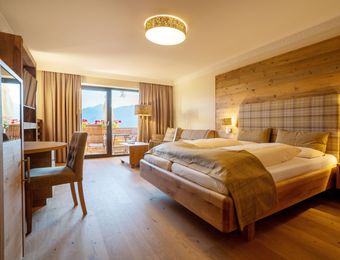 Junior Suite "Magic Meadow" SUPERIOR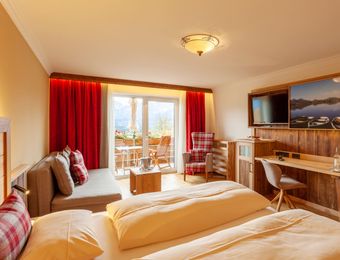 Junior Suite "Top of the Mountain" SUPERIOR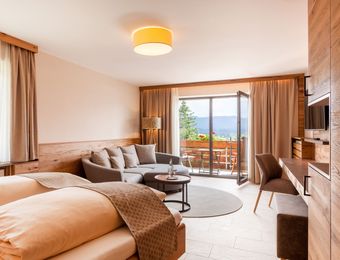 Suite "Sun View"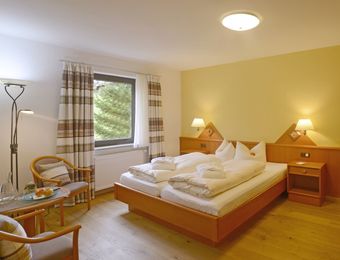 Apartment "North" BASIC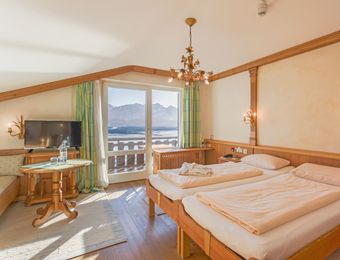 Single Room "Bio-Balance"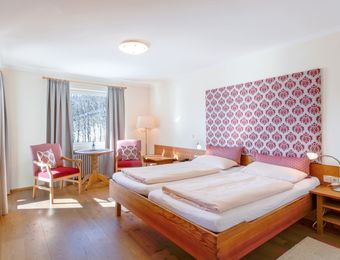 Apartment "Bio-Balance"
Review date 28. December 2021
Wunderbar gelegenes Wellnesshotel!<br />Hier passt alles. Angefangen von der schönen ruhigen Lage mit Blick auf den Hopfensee unweit gelegen von der herrlichen Altstadt von Füssen und den zahlreichen Schlössern und weiteren Sehenswürdihkeiten, über den tollen aufmerksamen Service bis hin zum tollen Essen.<br />Die Zimmer (wir hatten die Sonnensuite) sind sehr großzügig und modern gehalten. Alles ist top sauber und gepflegt.<br />Wir kommen gerne wieder und können dieses sehr persönlich von den Ihnabern geführte Hotel vorbehaltlos weiterempfehlen!
Review date 12. November 2021
Kleineres und schönes Hotel. Familiär und sehr freundliche Mitarbeiter.<br />Sehr schöner Wellnessbereich. Sehr geschulte Mitarbeiter im Wellness-Bereich. Schöne Lage oberhalb des Sees mit perfektem Bergblick.
Review date 04. November 2021
Meine Freundin und ich wollten uns eine Auszeit- etwas gutes gönnen. Wir hatten uns für das Day- Spa in diesem schönen Biohotel entschieden. Der Tag war wunderschön, sehr sehr nettes , freundliches, hilfsbereite Personal. Das Haus ist sehr sehr sauber, freundlich, einladend. Die Anwendungen waren super angenehm mit vielen Tipps und ebenfalls von einer sehr netten freundlichen Therapeutin durchgeführt worden. Wir fühlten uns sehr aufgehoben und werden noch lange an diesen schönen Tag zurückdenken, ihn auf jeden Fall regelmäßig in diesem wunderschönen Haus wiederholen.<br />Ein großes Kompliment auch an den Koch, unser Essen war hervorragend- sehr schön angerichtet und sooooo lecker. Die Bedienung überaus freundlich.<br />Könnten wir eine Schulnote vergeben wäre es eine 1++.<br />Danke für diesen wunderschönen Tag und all ihre Bemühungen.
Review date 04. November 2021
Im Hotel eggersberger hat man einen traumhaften Blick auf den Hopfensee. Wunderbare bergkulisse auf Schloss Neuschwanstein.<br />Wellness top, Bio Sauna, Dampfbad, Sauna mit echtem "Lagerfeuer" und natürlich eine normale Sauna. Da ist für jeden etwas dabei. Aber was wirklich bemerkenswert und super professionell war, ist das Therapiezentrum. Ich habe ein Paket "Rückenfit" dazugebucht und der Physiotherapeut war in seiner einstündigen Anamnese derart detailliert und professionell, dass sich mein Hausarzt mal bei ihm beraten lassen könnte.
Review date 30. October 2021
Wir haben uns hier wirklich sehr wohl gefühlt und hatten eine ganz wunderbare Zeit. Das Zimmer war sehr sauber und schön, der Ausblick auf den See und die Berge hat uns besonders gut gefallen. Das Abendessen und das Frühstücksbuffet waren sehr gut und empfehlenswert. Alle Servicekräfte waren sehr zuvorkommend und stets freundlich. Alles in allem tip top.
Review date 28. October 2021
Eine super schöne Aussichtslage mit sehr gutem Essen, aber der Service ist bei dieser Preiskategorie nicht angemessen
Review date 24. October 2021
Das Frühstück war ausgezeichnet.
Review date 17. October 2021
Grundkonzept sehr gut
Review date 21. September 2021
Das Biohotel besticht durch seine tolle Lage oberhalb des Hopfensees. Wir hatten ein Comfortzimmer mit tollen Ausblick. Leider hat das Bad nur eine Badewanne mit einer zu knappen Spritzschutzwand gehabt und keine Duschkabine. Dies führt zu einer regelmäßigen Überschwemmung beim Duschen in der Badwanne, die aufgrund des dreitägigen (!) Reinigungsintervalls auch nicht täglich entfernt wird. Im Gegenteil ist dann z.B. der Badvorleger durchnässt, der natürlich auch erst in drei Tagen gewechselt wird. Hier wird Corona als nicht nachvollziehbare Begründung dafür genommen, Reinigungsintervalle aus Kostengründen zu strecken, was sich schon vor Corona in einigen Hotels abgezeichnet hat. Ärgerlich ist dann, dass nach drei Tagen z.B. noch nicht einmal eine neue Seife hingelegt wird und man dann wieder an der Rezeption nachfragen muss.<br />Ferner hat das Bad für einen Urlaubsaufenthalt zu wenige Ablageflächen, obwohl Platz für weitere Ablageregale vorhanden wäre.<br />Das Bett war sehr bequem.<br />Eine gute Idee ist das "Privat-Spa", in dem man für eine Stunde einen abgeschlossenen Saunabereich buchen kann. Allerdings ist eine Stunde für ein Entspannungserlebnis eindeutig zu kurz, da man ständig auf die Uhr schauen muss, wann man den Bereich wieder verlassen muss und die Putzfrau kommt auch schon fünf Minuten vor Zeitende zum Durchwischen. Hier sollte zumindest zwischen den gebuchten Zeiten ein Reinigungspuffer von 5 bis 10 Minuten sein, damit wenigstens die Stunde voll genutzt werden kann.<br />Für die Einnahme des Frühstücks und Abendessen wurde man in feste Zeitblöcke eingeteilt, die auch nicht getauscht werden konnten, wenn man z.B. eine Abendveranstaltung geplant hatte.<br />Das Frühstücksbuffet war nicht sonderlich attraktiv und bei der zweiten Essensausgabezeit schon ziemlich leergeräumt. Das Personal ist oftmals nicht von selbst auf die Idee gekommen, dies aufzufüllen, dies ist erst passiert, wenn man das Personal darauf angesprochen hat. Ferner war das Angebot für Vegetarier in einem Biohotel beim Frühstück überschaubar. Es gab jeden Tag die gleichen Scheibenkäsesorten in einer Region, die sich für ihre Käsevielfalt rühmt. Vegane pikante Aufstriche, wie sie inzwischen in vielen Vier-Sterne-Häusern Standard sind, suchte man an vielen Tagen vergeblich. Wenn überhaupt, war dies der Dip vom Vorabend, der zum Brot gereicht wird. Der Obstsalat war der üblich aufgetaute Hotelobstsalat und bei dem frischen Obst suchte man regionales und saisonales Obst (Zwetschgen, Mirabellen, Heidelbeeren etc.) vergeblich.<br />Beim Abendessen konnte man immer zwischen einem vegetarischen und einem Fisch-/Fleischgericht auswählen. Der zweite Gang war immer eine Cremesuppe, die in der Regel nicht nach dem schmeckte, was sie sein sollte, so war z.B. die Karottencremesuppe eigentlich eine Ingwersuppe oder die Tomatencremesuppe eine Chilisuppe, d.h. die Suppen wurden überwürzt.<br />Durch die strikt einzuhaltenden Zeitfenster in allen Bereichen des Hotels leidet der Erholungsfaktor. Für den stolzen Zimmerpreis passt das Preis-Leistungsverhältnis insgesamt nicht.
Review date 20. September 2021
Das Essen war sehr gut, hatte Frühstück gebucht und dreimal das hervorragende Abendbrot gebucht. Die Zimmereinrichtung war rustikal und dem Land entsprechend. Zu viel Service mit den Handtüchern, immer für zwei bekommen und einen Tag vor Abreise noch mal alles neu, das wäre nicht nötig gewesen.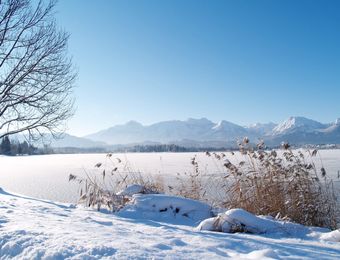 Winter-Fit 5=4
Stammgäste-Wochen 2022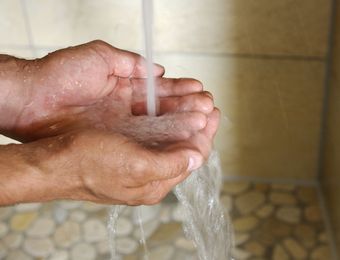 Kneipp vitality 7=6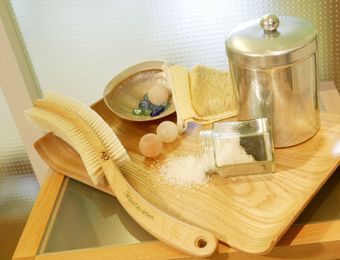 Base balance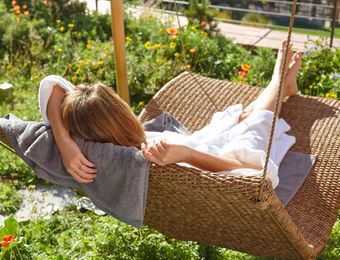 Moments of happiness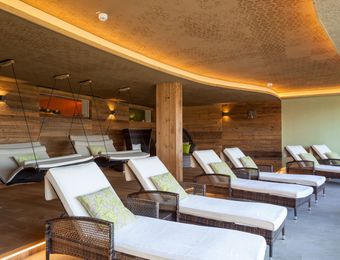 Relaxing break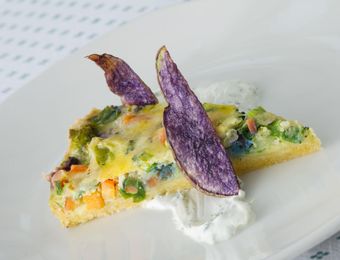 Organic Gourmet Break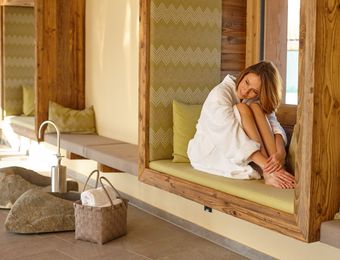 Spa Taster Break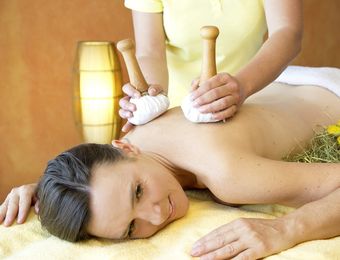 Alpine power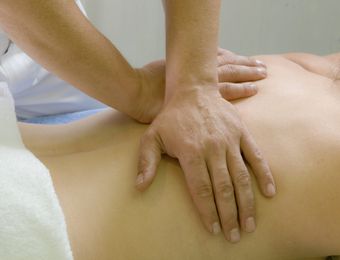 Back & spine fit days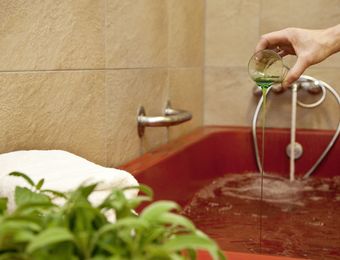 Kneipp fit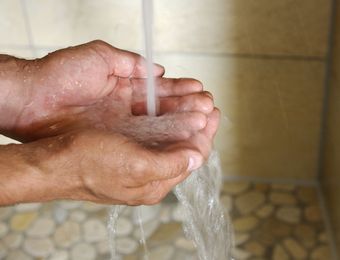 Kneipp vitality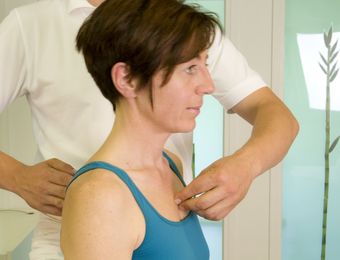 Back Strengthening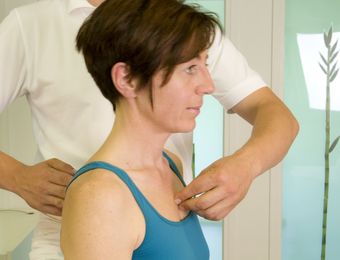 Back Strengthening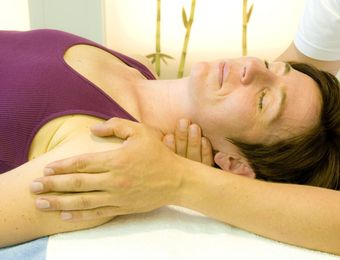 Anti-Stress & Regeneration 7=6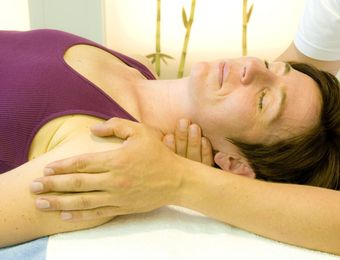 Anti-Stress & Regeneration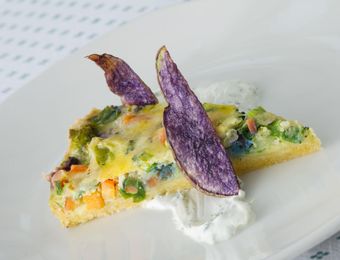 Low Carb "LOGI DIET" 7=6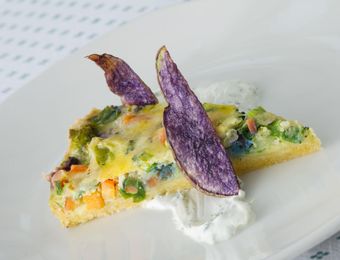 Low Carb "LOGI DIET"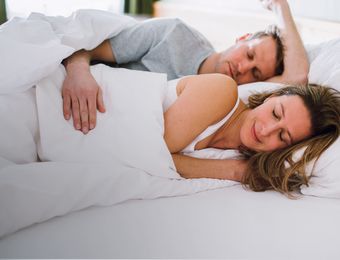 Sleep well (again!) 7=6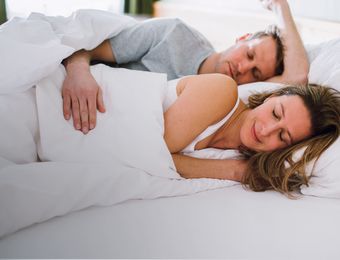 Sleep well (again!)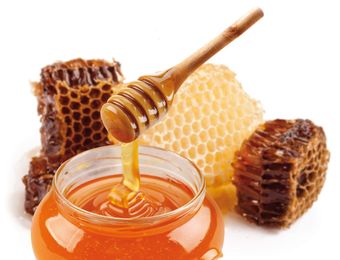 Honey-dream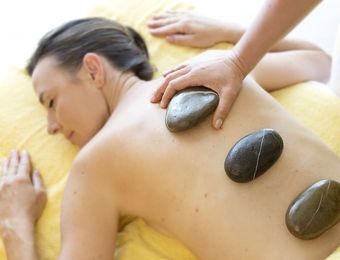 Cuddle time 5=4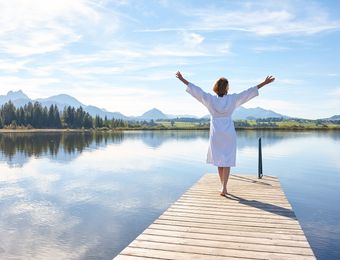 Spring-Fit 5=4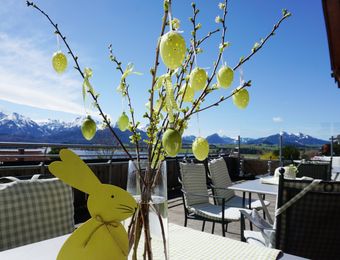 Easter Spa Taster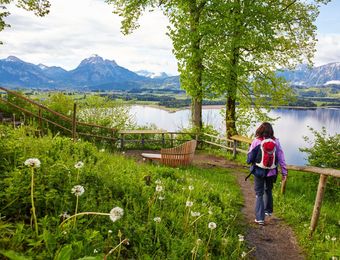 Hiking in Hopfen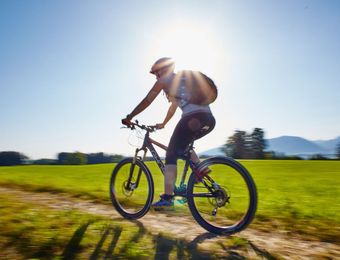 Biking in Hopfen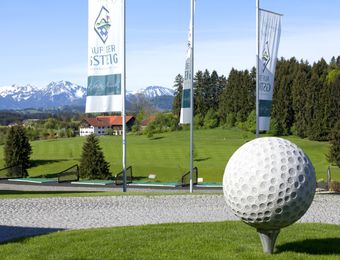 Golfing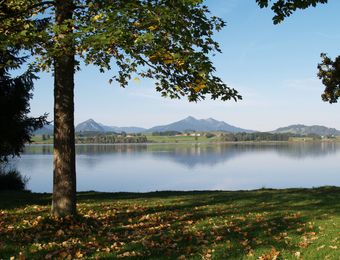 Fresh Summer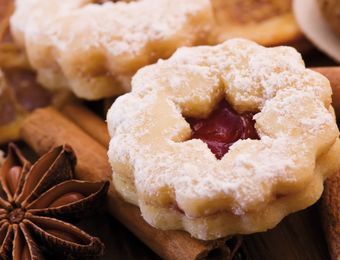 Cinnamon stars
Hosts
Of course happy to be there for you ...
 
Our BIO HOTEL has grown over the years and has been a family affair from the very beginning - since July 1976. That is why we, the Eggensberger family - now already in the 3rd generation - are serving you with passion and commitment all year round. A nature-loving, sustainable and healthy lifestyle is particularly close to the hearts of the hotel bosses Andreas and Heike. All family members have their place and their task - and contribute their part to the vacation experience at the Eggensberger: unique experiences such as morning Kneipp casts, bus trips and music evenings with the hotel boss, herb walks in the garden of the senior boss Rosemarie and beautiful things from Heike's creative workshop remain in memory. In addition, the many hardworking hands of over 60 employees all around provide everything it takes for relaxing days.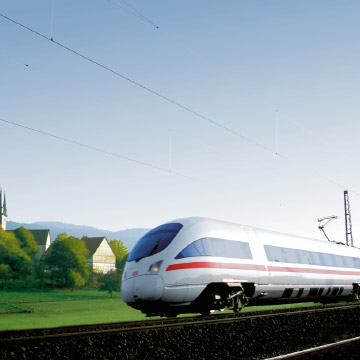 Arriving by train
© Deutsche Bahn AG / Gert Wagner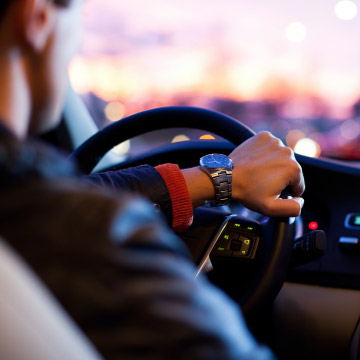 Get here by car