Yoga and Hiking with Annja Dubau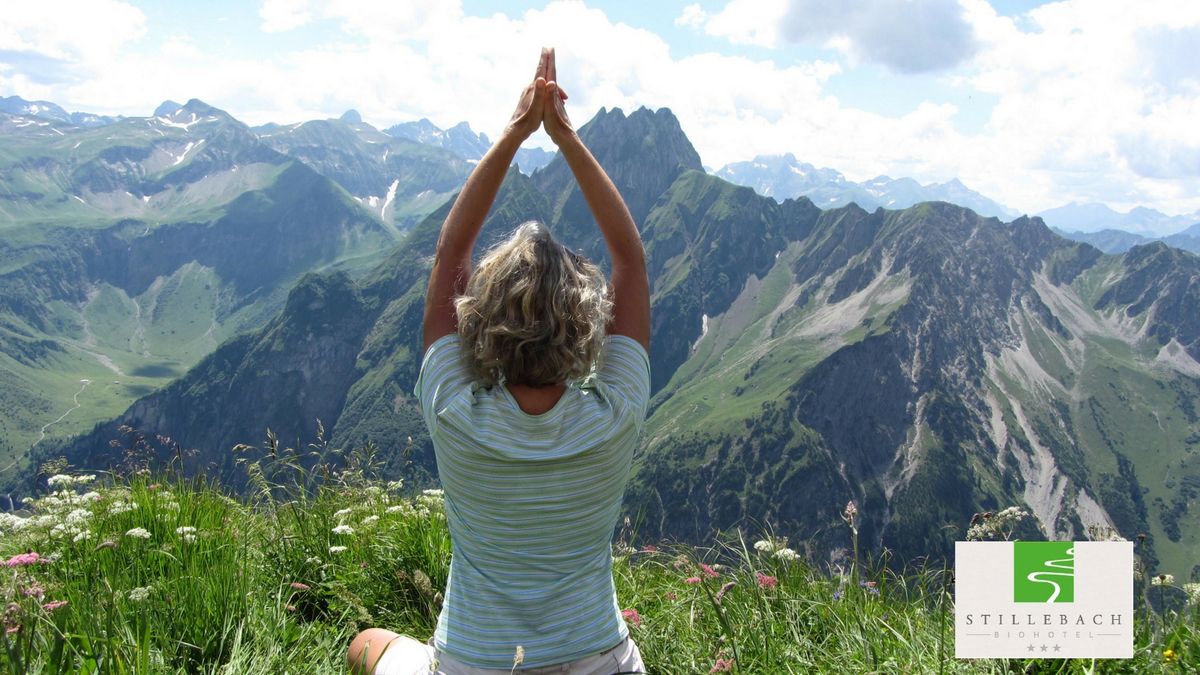 Be enchanted by the beauty of nature and follow Annja Dubau on leisurely-paced pasture hikes and high up onto impressive mountain summits.
The day starts with pranayama (breathing exercises). After a leisurely breakfast, the surrounding mountains are already waiting for us. After the hikes you have got time for yourself … 
In the late afternoon, you will deepen your yoga practice with classic yoga poses (asanas) and breathing exercises (pranayama). Deep relaxation (savasana) prepares you perfectly for a relaxing evening.
Prerequisites: Physical and mental health as well as stamina for hikes of 4 – 6 hours with some proper ascents and descent (up to 1000m of altitude difference). The yoga practice is suitable for both beginners and advanced.
6 nights
Bio pamper-board
4 - 6 hrs. of hiking
approx. 2.5 hrs. of yoga
incl. Pitztal Summer Card
loving care and good mood
plus all Biohotel inclusive service
Please note:, arrival is only possible on the following days:
Sunday