Highlights
Restaurant for hotel guests
Vegetarian menu
Vegan dishes
Allergy-free kitchen
Services around Organic cuisine
Vital kitchen
Whole food
Diet kitchen
Menu selection
Hotel bar
Highlights
Hotel with charging station for e-cars
Services around Sustainability
Certified BIO HOTELS member since March 2010
Inspected by ABCERT
5,7 kg Co2-equivalents/night
40,0 tons Co2-equivalents/year
Highlights
Vacation with your dog
Hotel with limited wifi
Hotel for celebrations
Vacation with animals
Fasting leave
Services around Vacation
Holidays on a Farm
Elevator
Free parking
Free WIFI
Non smoking hotel
Pick-up service from train stations included
Summer sports activities such as hiking, cycling, golfing
Highlights
Vacation with animals
Services around Family
Family rooms / apartments
Children's playroom
Outdoor playground
The hygiene concept in our hotel: 
Trained staff who is familiar with safety guidelines of local authorities
Staff wears masks and gloves where necessary
Disinfectants in public areas
Distance rules are observed
Comprehensive room cleaning by the staff
Guests can indicate that housekeeping is not desired
Flexible cancellation terms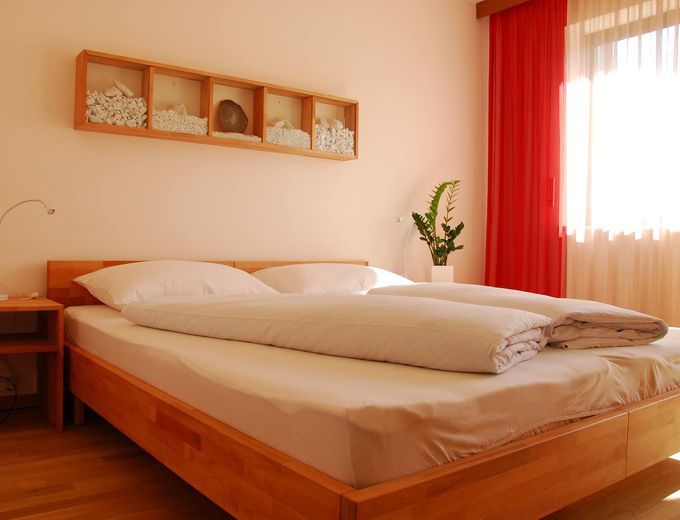 Bio-double room with balcony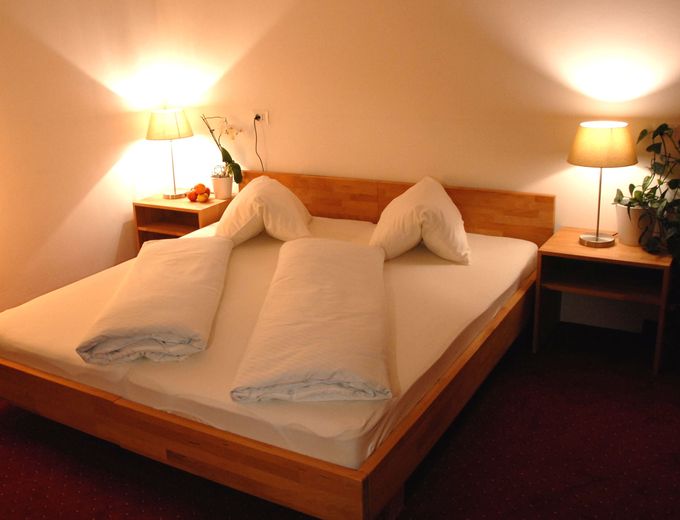 Double room with balcony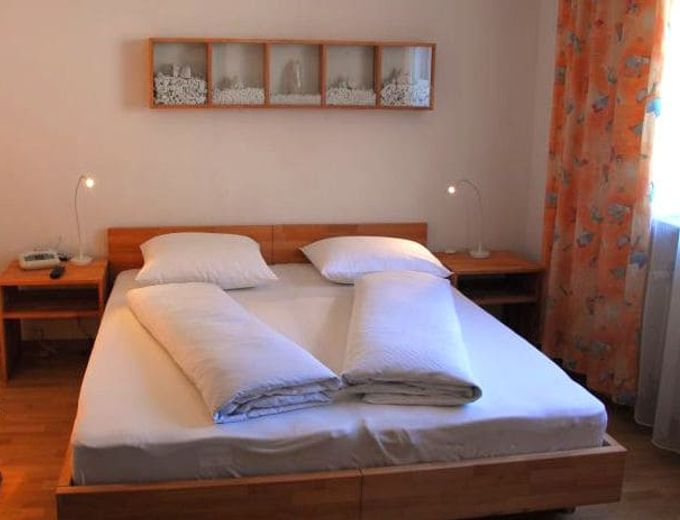 Organic double room without balcony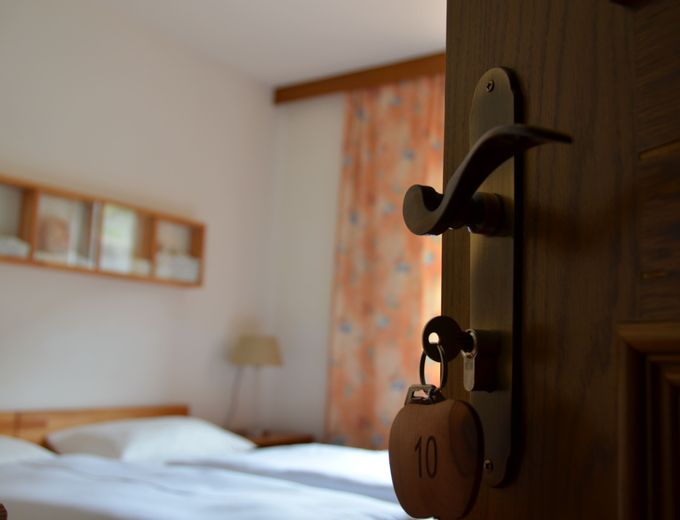 Double room without balcony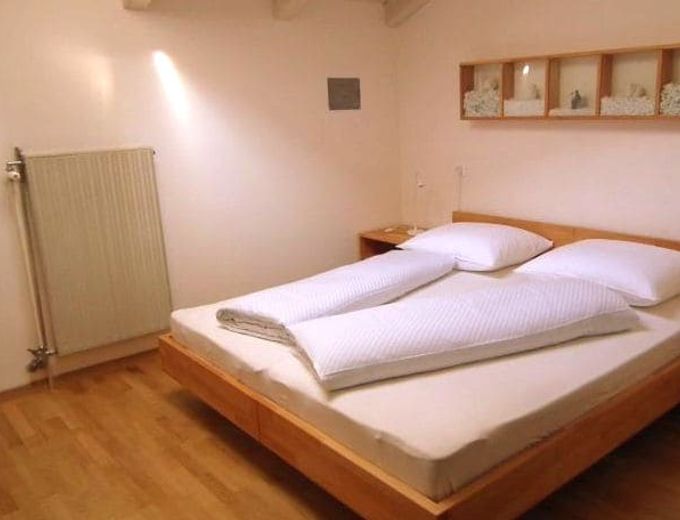 Organic attic double room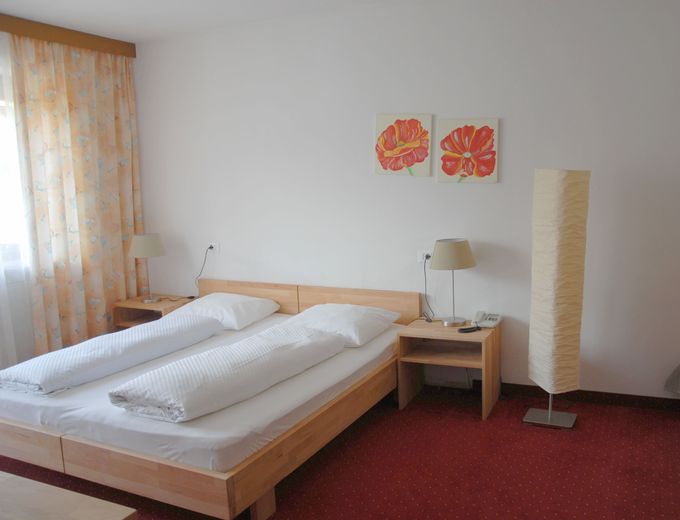 Shared rooms with balcony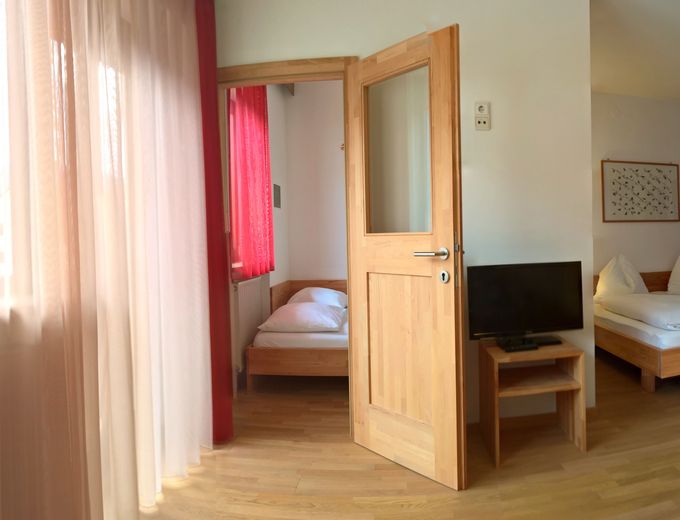 Organic shared rooms with balcony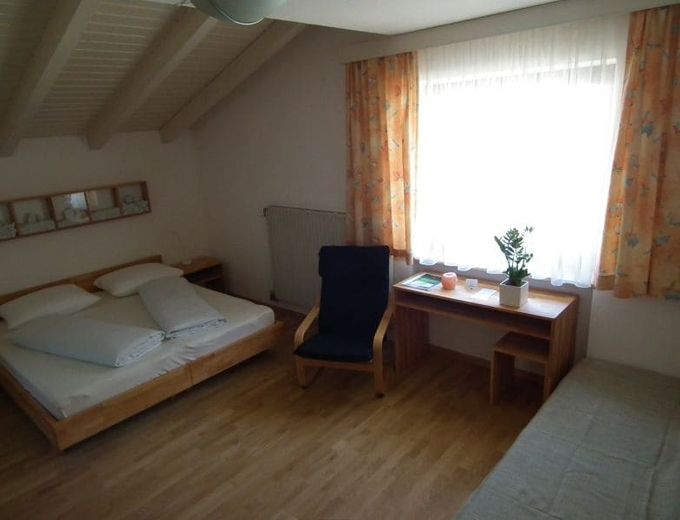 Organic shared rooms with balcony
Organic shared room with roof window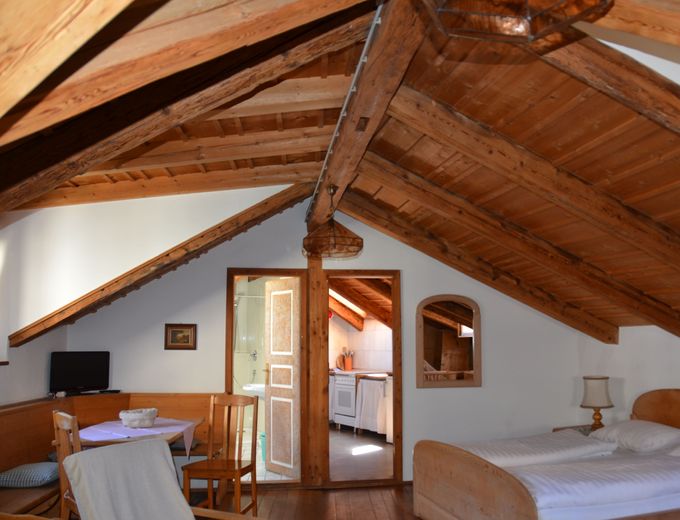 Farm holiday - Appartment A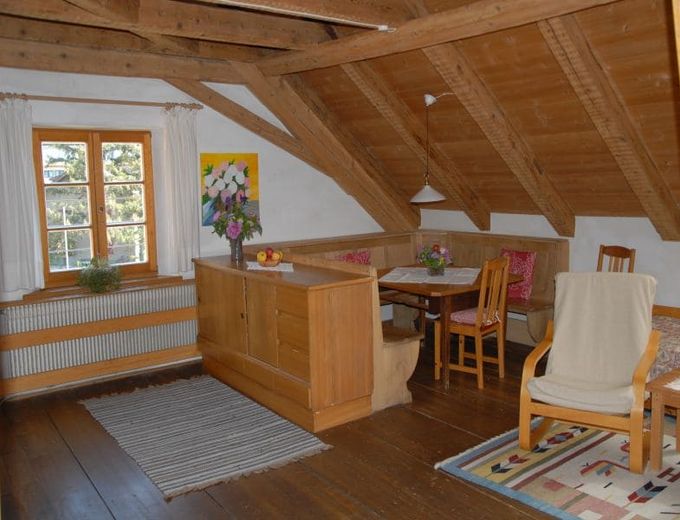 Farm holiday - Apartment B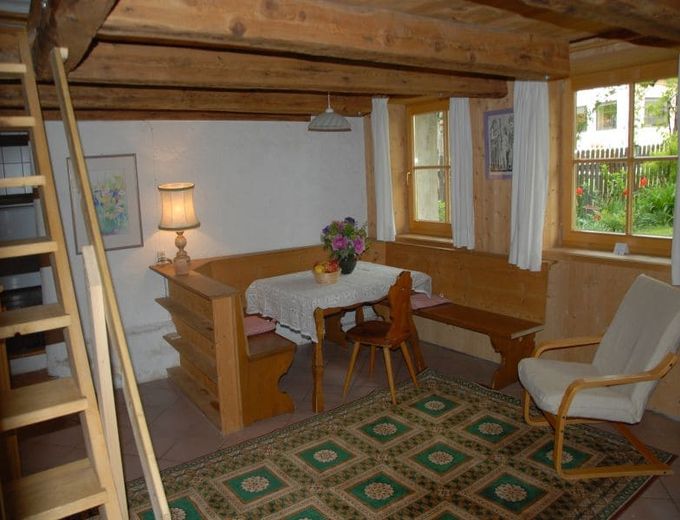 Farm holiday - Apartment C
Review date 07. June 2021
Sehr freundliches Personal, wunderschöne Aussicht und lebendige Atmosphäre. In anderen Bewertungen wurde bemängelt, dass insbesondere die Bäder mal wieder renoviert werden sollten. Ich stimme da nicht zu, da alles tadellos sauber, gepflegt und voll funktionstüchtig war. Daher toll, dass im Landhotel Anna etwas nachhaltiger entschieden wird. Unsere Kinder wollen ja auch noch ein gutes Leben haben, daher bitte mal umdenken, wer ohne Not Renovierung fordert!
Review date 06. June 2021
Wir haben einen wunderschönen Urlaub im Landhotel Anna verbracht. Super Essen, immer freundliches Personal, eine 1a-Lage im Ort und eine tolle Aussicht auf die Berge haben uns die Tage in Schlanders versüßt. Und die herzliche Gastfreundschaft der Familie Vill ist unbezahlbar. Drei Generationen haben sich so wohl gefühlt.... wir kommen auf jeden Fall wieder!
Review date 06. June 2021
Cortesia, pulizia, cucina
Review date 01. June 2021
Cordialità del personale e la posizione veramente incantevole
Review date 07. May 2021
Colazione e cena ottime e abbondanti ma soprattutto sono stati molto flessibili con gli orari della colazione anticipata su nostra richiesta.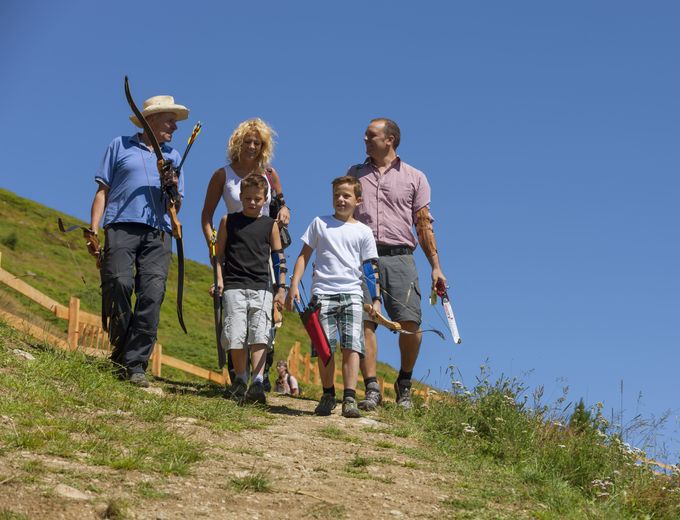 Happy family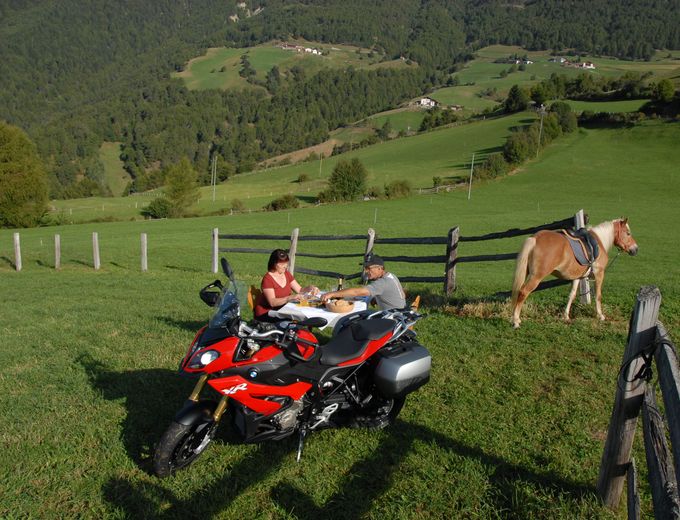 Horseback and motor riding - for her and for him!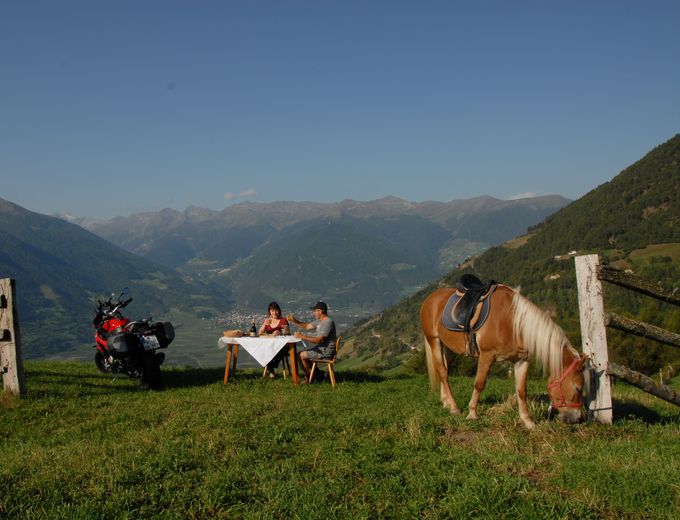 Horseback and motor riding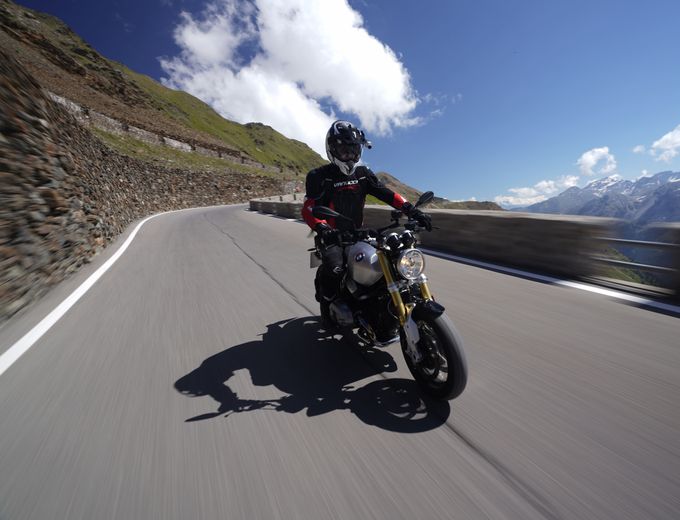 Two wheels freedom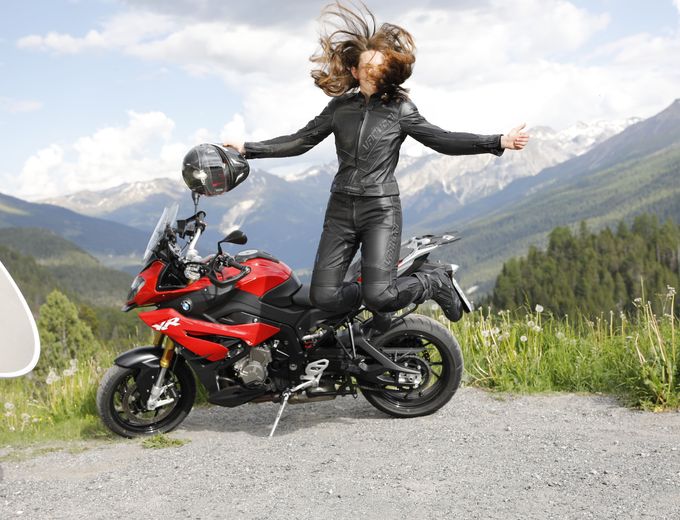 Two wheels freedom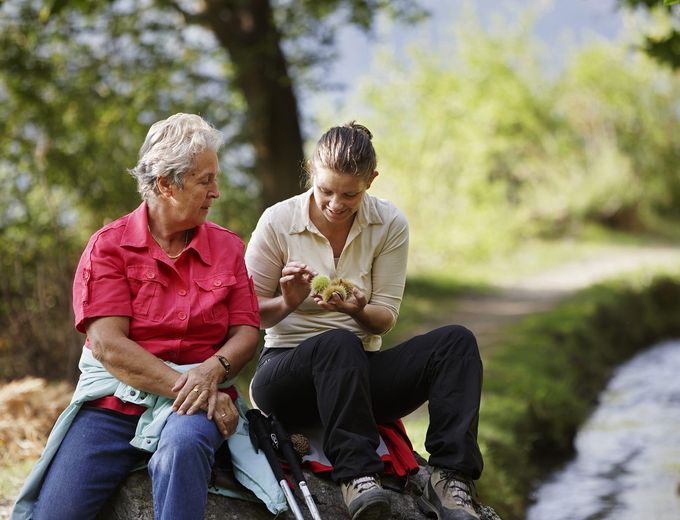 Hiking week in South Tyrol discovering brooks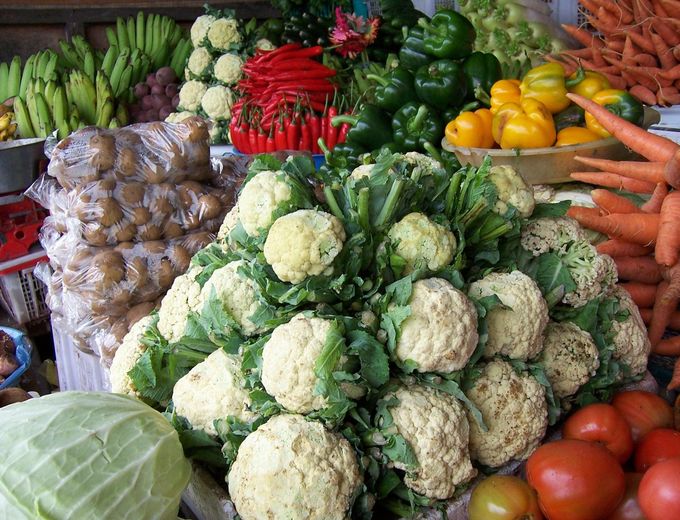 Fasting with fun - Hippocrates´ program
Arriving by train
© Deutsche Bahn AG / Gert Wagner
Get here by car