Highlights
Restaurant for hotel guests
Vegetarian menu
Vegan dishes
Allergy-free kitchen
Services around Organic cuisine
Vital kitchen
Whole food
Menu selection
Hotel bar
Services around Sustainability
Certified BIO HOTELS member since December 2014
Environmentally friendly and self-sufficient energy concept
Inspected by ABCERT
Highlights
Nature hotel
Vacation with your dog
Hotel with limited wifi
Vacation with animals
Hotel with swimming pool
Services around Vacation
Holidays on a Farm
Free WIFI
Non smoking hotel
Free parking
Pick-up service from train stations included
Summer sports activities such as hiking, cycling, golfing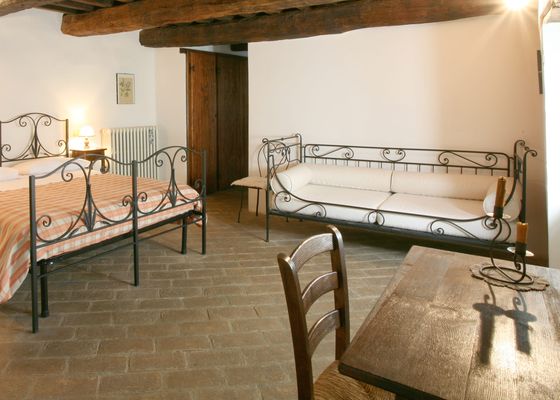 The hygiene concept in our hotel: 
Trained staff who is familiar with safety guidelines of local authorities
Staff wears masks and gloves where necessary
Disinfectants in rooms and public areas
Distance rules are observed
Buffet with service
Visits to restaurants by prior arrangement only
Limited number of guests in the restaurant and in the wellness areas, etc.
Special antiviral cleaning agents on an ecological basis
Comprehensive room cleaning by the staff
Guests can indicate that housekeeping is not desired
Flexible cancellation terms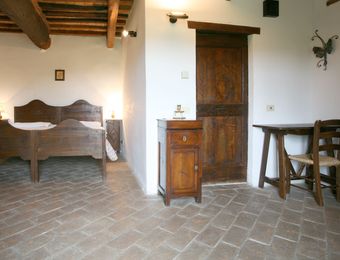 Double Room "Ulme"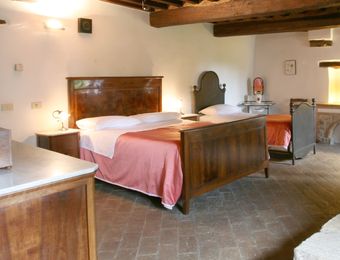 Multi-Bed Room "Feldahorn"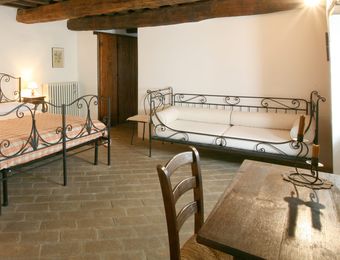 Multi-Bed Room "Flaumeiche"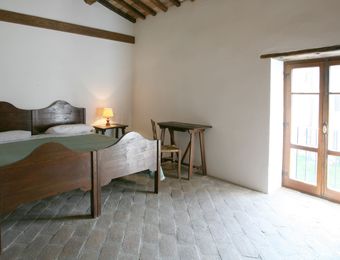 Double Room "Manna-Esche"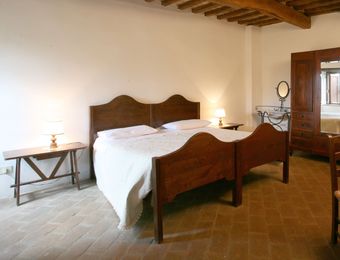 Double Room "Hopfenbuche"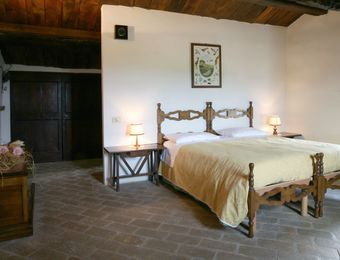 Mulit-Bed Room "The Italian Maple"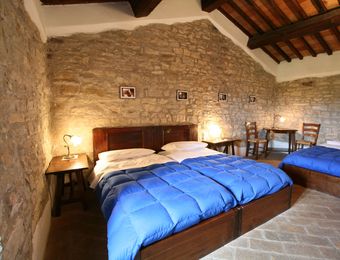 Multi-Bed Room "Wild Service Tree"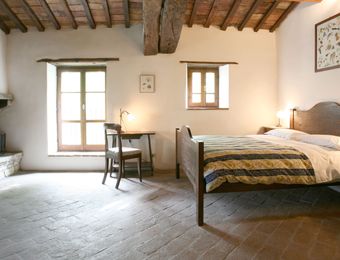 Double Room "Turkey Oak"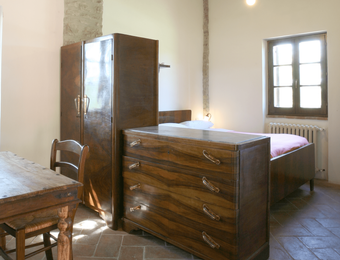 Double Room "Weide"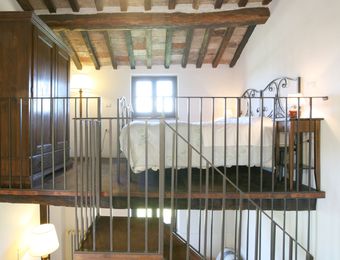 Multi-Bed Room "Pappel"
Review date 18. July 2021
Agriturismo dal calore familiare: non sei solo un ospite ma componente della famiglia che tiene le redini di più strutture in maniera perfetta. Ecologico, biologico a 360°: tutto è imperniato sul massimo rispetto della natura. Alloggi e sale comuni con mobilio stile contadino, spaziosi, funzionali e confortevoli, pulizia maniacale. Il pezzo forte è la cucina dove la Silvana impera e trasforma con amore, materie prime eccellenti, in manicaretti strepitosi. Grazie Silvana, Gino, Filippo, Armonia e tutti i loro deliziosi animali per la stupenda vacanza!
Review date 24. June 2021
Raccomandato quale location. Interessanti le attività da fare per i bambini sia a livello artigianale che manuale. Ottimi istruttori d'equitazione. Tiro con l'arco, passeggiate trekking alle cascate vicine. Ottimi cibi biologici e x ciliaci. Birra raccomandata. Presenza e disponibilità assoluta del personale. Piscina e relax x grandi e piccoli. Unica nota da correggere i chiodi a vista dei teli copri piscina senza protezione che sono pericolosi x i bambini.
Review date 11. October 2020
Antico Monastero ristrutturato, questo posto è semplicemente fantastico sia per l'ambiente in completa sintonia con la natura circostante sia per la cortesia e professionalità dei proprietari, abbiamo avuto anche la possibilità di immergerci in un'esperienza culinaria unica, lo consiglio vivamente.
Review date 16. September 2020
Posto fantastico immerso nella natura. Gino, Silvana, Filippo e Armonia trasmettono benessere e tranquillità. Da non perdere. Non è un semplice agriturismo.....
Review date 30. August 2020
Abbiamo trovato per caso questo posto, districandoci tra i moltissimi presenti su internet, impresa ardua quando sai benissimo che tanti mentono spudoratamente.<br />Quando siamo arrivate, ad accoglierci c'era la tenerissima Zoe, la cagnolona educata dei padroni, che ha subito messo a proprio agio i nostri cani, ed un casolare incantevole immerso nel verde della foresta Umbra.<br />Il bioagriturismo la Cerqua è come dire casa, attenta alla salvaguardia dell'ambiente, alla cura del cliente e alle tradizioni.<br />Non potremo più dimenticare la signora Silvana, per la sua arte culinaria e la sua cultura, la dolcezza e la disponibilità delal cara Armonia e di Filippo, e la stravaganza e la simpatia del signor Gino. <br />Non ci sono parole che rendano giustizia, bisogna solo provare!
Review date 27. August 2020
Ottima l'accoglienza e le cene sono veramente gustose.
Review date 27. August 2020
Struttura immersa nel verde con piscina. Pace e relax ma anche possibilità di fare tiro con l' arco o passeggiate nei boschi e nella foresta di Pietralunga. Il punto forte è la cucina, abbiamo scelto la mezza pensione il menù era a "sorpresa" ma ogni sera è stata una piacevole scoperta di sapori.
Review date 27. August 2020
Vengo in questo posto incantevole già da qualche anno ed è sempre un piacere ritornarci. Un grazie di cuore a tutto lo staff perché come sempre ci fa sentire a casa, un grazie speciale a Silvana per l'ottimo cibo... l'altra sera ha fatto i pici a mano ed erano squisiti, abbiamo chiesto il tris camere belle spaziose e pulite, colazione buona con ottimi dolci fatti in casa, grazie a Gino per le sue escursioni, insomma che dire un posto incantato nel meraviglioso paesaggio umbro... grazie a tutti e a presto... SUPER SUPER CONSIGLIATISSIMO!!!!!
Review date 25. August 2020
Abbiamo passato 3 giornate meravigliose in questo posto che merita in pieno il titolo di agriturismo: bellissima struttura in pietra viva, cibo tipico e curato nel servizio, camere pulite e confortevoli, animali da fattoria e maneggio, tiro con l'arco, sentieri, barbecue... insomma non manca nulla e tutto al meglio accompagnato dalla squisita gentilezza di tutti.
Review date 20. August 2020
L' eccellenza in Umbria!
Review date 14. August 2020
Grazie di cuore per l'accoglienza ricevuta ottima cucina, personale come se fossi a casa tua.<br />Consiglio vivamente la struttura per una vacanza in relax e tranquillità.<br />Grazie alla posizione abbiamo potuto girare questa splendida regione.
Review date 13. August 2020
Luogo incantevole accoglienza cortese e cibo delizioso
Review date 13. August 2020
Agriturismo molto bello, in una posizione comoda per visitare l'Umbria. Personale disponibile e gentile, ottime cene.
Review date 27. July 2020
Un agriturismo spettacolare, accoglienza, gentilezza, relax, cucina eccellente, che altro di più. Ringrazio il Sig. Gino e tutto il suo staff, che hanno saputo rimediare ad un errore di Hotels.com, veramente delle brave persone. <br />Misure covid rispettate.<br />Grazie ancora.<br />Alberto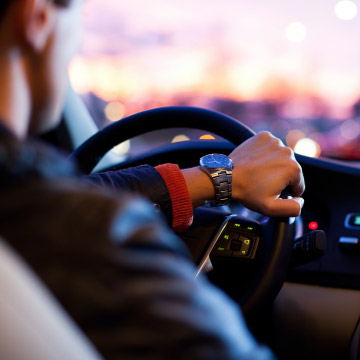 Get here by car