Highlights
Public Restaurant
Vegetarian menu
Vegan dishes
Services around Organic cuisine
Vital kitchen
Whole food
Menu selection
A la carte meals
Hotel bar
Ayurvedic cuisine
Highlights
Hotel with charging station for e-cars
Climate-positive hotel
Services around Sustainability
Certified BIO HOTELS member since September 2020
Public interest company
Environmentally friendly and self-sufficient energy concept
26,29 kg Co2e/night
120 tons CO2e/year
Highlights
Vacation with your dog
Hotel for celebrations
Services around Vacation
Elevator
Free WIFI
Non smoking hotel
Free parking
Pick-up service from train stations included
Summer sports activities such as hiking, cycling, golfing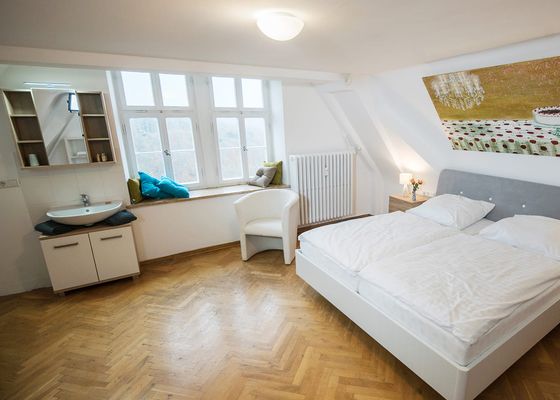 Sustainable hotel experiences:

Hikers and cyclists get their worth in Hohenlohe. Many of our guests come to us on the Kocher-Jagst cycle path, the Kocher-Jagst trail or the Way of St. James. But in the Hohenlohe region you can also discover a number of cultural treasures, such as castles and monasteries. The Biohotel Schloss Kirchberg can become your starting point for a medieval city tour to Schwäbisch Hall, Dinkelsbühl or Rothenburg ob der Tauber. Especially in Schwäbisch Hall, top-class museums, such as the Kunsthalle Würth or the Freilandmuseum Wackershofen, are waiting for a visit.

We also have a lot to offer you indoors. For example, discover our new Ayurveda spa center. Here, the Indian culture and healing art is authentically lived and offered. Whether Panchakarma cure, Ayurveda massages or Yoga - our Indian Ayurveda doctors and therapists will inspire you with the entire spectrum of Indian healing art. We also offer active weekends, for example with yoga and Nordic walking. Another focus are seminars in the field of resilience strengthening and stress reduction. You will also find cooking courses and enjoyment tours regularly on offer.
Services around Romance
Special offers for couples in love
Services around Green Meetings
Meeting room with daylight
Conference equipment
Modern conference technology
Sustainable & recyclable conference materials
Network technology
Break area
Catering / brain food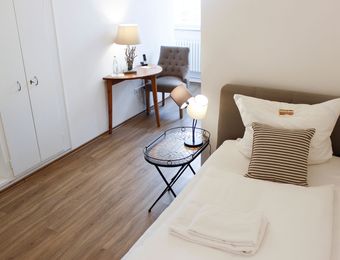 Single room comfort with bathroom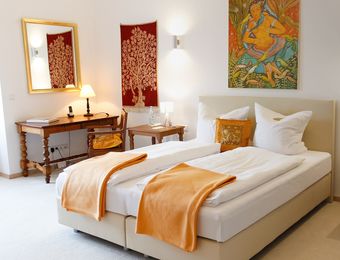 Double room comfort with bathroom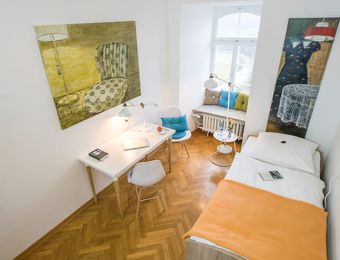 Standard single room with bathroom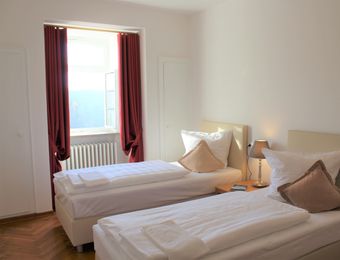 Double room twin with bathroom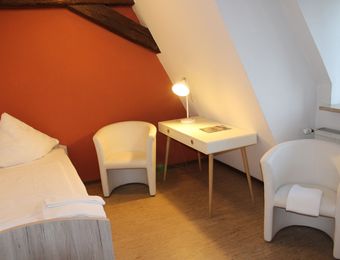 Double / multi-bed room with shared bathroom
Review date 27. March 2023
Frühstück war ausreichend und es gab einen leckeren Obstsalat, gekochte Eier waren lecker.
Review date 23. March 2023
Die Lage und das Flair sind sicher einzigartig. Das war es dann auch schon. Das Frühstück war angemessen abwechslungsreich.
Review date 13. March 2023
Sehr schönes Schlosshotel mit gemütlichen Zimmern. Sehr freundlicher Service. Leckeres Frühstücksbuffet. Sehr zu empfehlen.
Review date 05. March 2023
Le château et la vieille ville valent vraiment le détour. Le sentier de randonnée circulaire désigné autour du château est sympatique.
Review date 01. March 2023
Zu den Zimmern und zum Service kann ich dieses Mal nichts sagen, denn wir waren ausschließlich zum Bogenturnier auf dem gleichzeitig stattfindenden Mittelaltermarkt im Februar 2023. Daher gilt meine Bewertung allein der Lage. Diese ist fantastisch. Man erreicht das Schloss in kürzester Zeit von der Autobahn. Historisch einfach toll anzusehen und durch den Bogenparcours ging es an die entlegensten Winkel um das Schloss herum. Auf jeden Fall ist hier ein Besuch sehenswert.
Review date 27. February 2023
Besonders ist die Freundlichkeit der Dame beim Frühstück hervorzuheben.
Review date 27. February 2023
Wir sind als Gruppe von acht Personen angereist. Obwohl es schwierig für das Personal war, haben uns die Belegschaft- ein ausgezeichneter Koch, die freundliche Damen am Empfang und die aufmerksamen Service Kräfte - ein köstliches, großzügiges Abendessen ermöglicht. Das Frühstücksbuffet ist gesund, vielfältig und ebenfalls sehr zu empfehlen. Wir wünschen dem Haus eine erfolgreiche Saison mit motiviertem verlässlichen Personal und zahlreichen, freundlichen Gästen. Wir planen 2024 wiederkommen!
Review date 18. February 2023
Außergewöhnliche Lage mit wunderbarem Ausblick. Frühstück war individuell auf die eigenen Wünsche und Bedürfnisse zusammengestellt.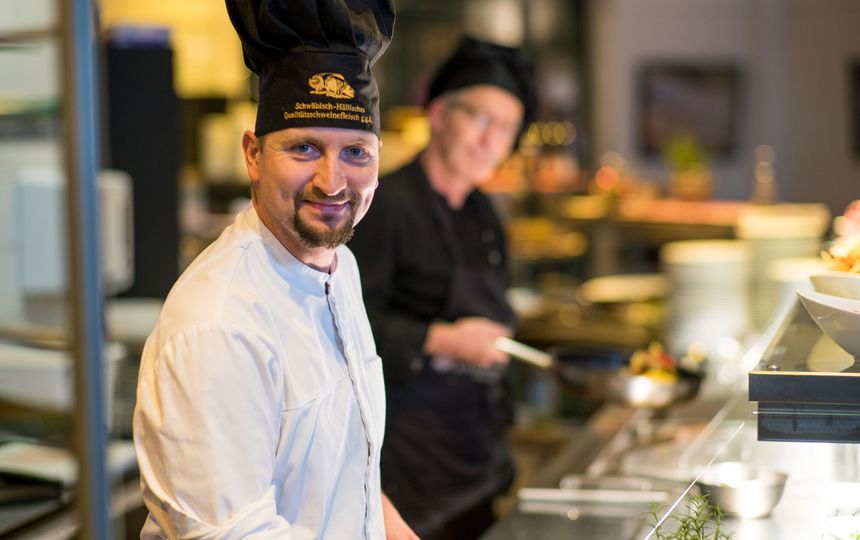 Hosts
"We want to be a place of power for people who support our striving for sustainability and mindfulness" explains Maximilian Korschinsky, host and head chef. We have our roots in the Schwäbisch Haller Foundation "House of Farmers", which is committed to freedom, cultural self-determination and social justice for the peasant and rural population in the Hohenlohe region, in Europe and beyond. We are committed to these values in our actions for our guests.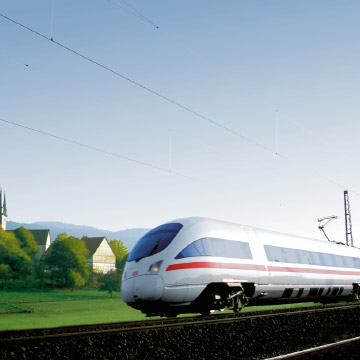 Arriving by train
© Deutsche Bahn AG / Gert Wagner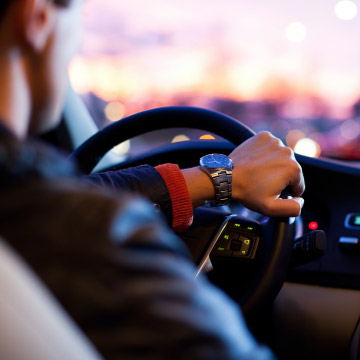 Get here by car