Services around Organic cuisine
Restaurant for hotel guests
Vegetarian menu
Vital kitchen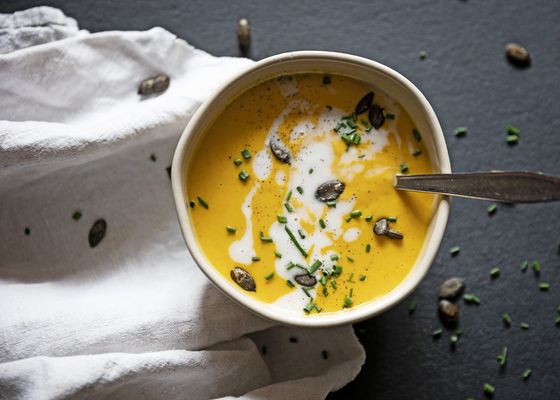 100% certified: 

Something healthy. Something good. A fine combination of Bavarian tradition and vegetarian lightness. The organic breakfast buffet, classic or naturally healthy according to Hildegard. The lunch snack with soup and herbal tea for the little hunger in between. The organic vitality cuisine, based on the Hildegard herbal teachings, serves you meat, fish and vegetarian delicacies. Mainly from our own Naturland farm and the region. Garden-fresh Hildegard herbs delight the palate and unfold their healing powers. A light way to new energy and vitality - with pleasure!
Services around Sustainability
Hotel with charging station for e-cars
Certified BIO HOTELS member since July 2008
Inspected by ABCERT
Climate balanced hotel
7,53 kg CO2e/night
77 tons CO2e/year
Environmentally energy concept
HolidayA retreat in the mountains. An oasis in the middle of the city. A refuge by the sea. As different as these destinations are, they share one similarity: the warmth with which hotel staff interacts with you the guests. Anyone seeking for a warm and relaxed atmosphere is welcome at the BIO HOTELS.You can expect the following:A fine cuisine with no compromises on the quality of food and beverages – BIO HOTELS stand for 100 % organic products and 100 % responsibility. Lots of freetime activities. A healthy indoor climate which allows for well-being and relaxation. Encounters with inspiring individuals.
Holidays on a Farm
Elevator
Non smoking hotel
Free parking
Pick-up service from train stations included
Hotel with sauna
Medical Wellness
Hotel with swimming pool
Hotel with limited wifi
Nature hotel
Summer sports activities such as hiking, cycling, golfing
Winter sports activities such as Skiing, tobogganing, snowshoeing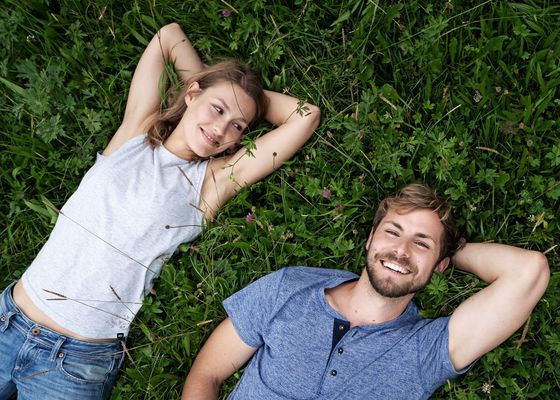 Sustainable hotel experiences:

Are you specifically looking for organic holidays with health for body and soul? Sustainable and noticeably different? Well, then you've found the right place! Your organic spa hotel and Naturland farm with Hildegard philosophy in a heavenly quiet location. A place of power for nature lovers, spa guests and organic connoisseurs. MOOR vitality cures made to measure: purification, healing, rebuilding, Hildegard bloodletting weeks, desire for children and menopause.
The first hiking trails open up directly at the hotel. Whether skiing, cycling or hiking on the local mountain - the Hörnle. The paths are short. Travel close to nature. Travel sustainably with our electronic guest card.
HealthA wholesome breakfast. An appointment with health-care specialists. Mud baths or crystal saunas. A healthy and delicious dinner.Our BIO HOTELS health specialists trust in the power of nature and support you in achieving a sustainable and healthy life balance. All with the help of well trained and qualified therapists and acknowledged specialist staff members.You can expect the following:Individual consulting through verified health-care staff. A great variety of applications and therapeutic offerings from different natural medicine fields (massages, lymphagic drainage, kneipp fonts, kinesiology, etc.). Health checks. Nutritional advice. Delicious diet cuisine.
Spa hotel
Medical Wellness
Therapist in house
Naturopaths in house
Medical treatments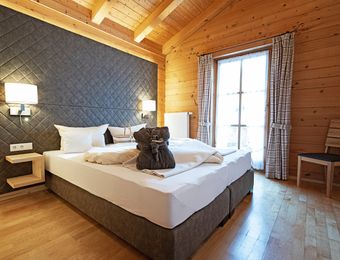 Organic Chalet Suite "Edelkastanie"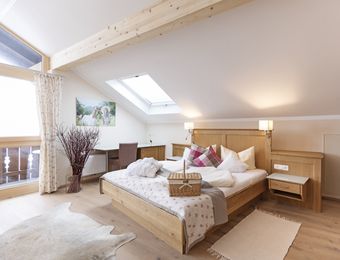 Panorama-Suite Wildrose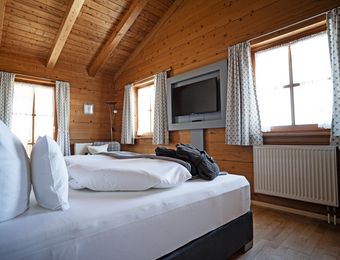 Organic Chalet - Double Room "Edelkastanie"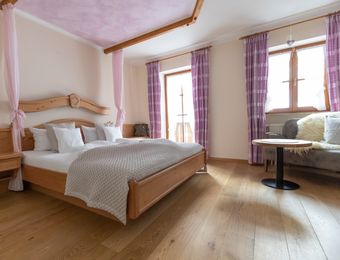 Organic Romantic Double Room "Lavender" South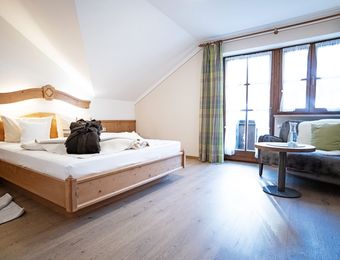 Comfort double room Elderberry South with balcony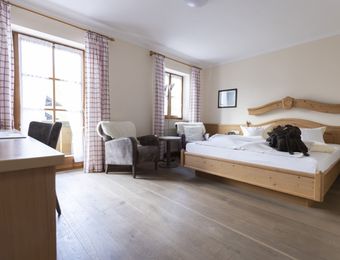 Comfort Double Room "Holunder" with Balcony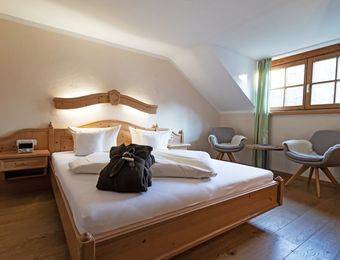 Luxury double room "Holunder" without a balcony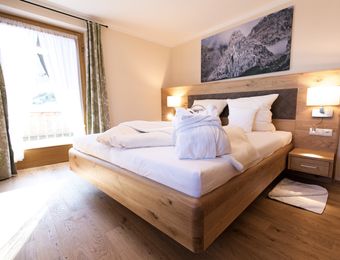 Double room "Minze" (two beds)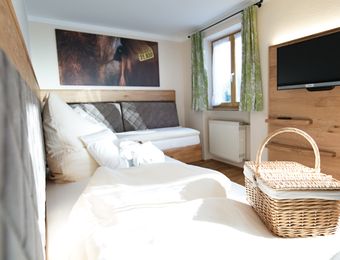 Twin room mint with south-facing terrace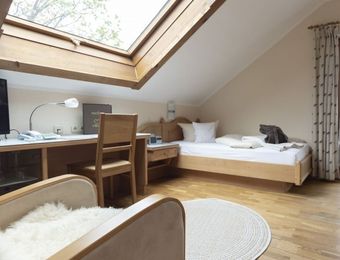 Comfort single room Elderberry with balcony / I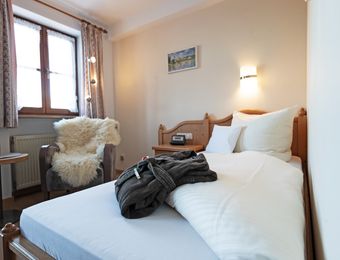 Comfort Single Room "Holunder" with Balcony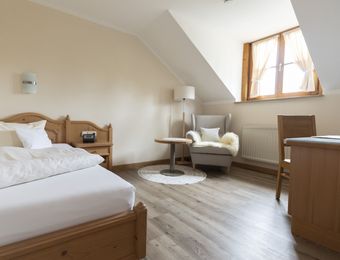 Comfort Single Room "Holunder" without Balcony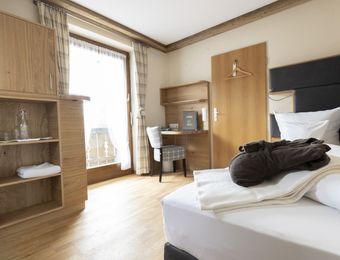 Single room mint with balcony
Review date 17. October 2023
Für mich war es genau passend. Nette Gäste, ruhige Lage, guter Service. Die Anwendungen sind gut koordiniert Würde es nochmal machen
Review date 17. September 2023
ein qualitativ hochwertiges Familienhotel in ruhiger Umgebung. Optimal zum Ausruhen, Kuren und Geniessen. Ich musste mich um nichts kümmern, alles wurde für mich organisiert. Das Haus wird mit Herzblut geführt und ich habe mich bestens aufgehoben gefühlt. Frau Fend verfügt über ein enormes Fachwissen über Gesundheit und ihre Empfehlungen haben mir sehr geholfen.
Review date 29. August 2023
Ein familiäres Bio Kurhotel mit zahlreichen buchbaren Anwendungen und einem Wellnessbereich mit Sauna und Innenpool. Wunderschöne Hanglage mit herrlichem Ausblick.
Review date 28. August 2023
Es ist einfach eine gigantisch schöne Lage und der Service ist sehr gut super das Hochmoorbad im Holzzuber. Zimmer sehr schön. Die Massage war auch sehr gut. Heilpraktiker kann ich auch nur empfehlen. Beratung zu den Kuranwendungen sehr gut.
Review date 27. August 2023
Hab im Februar 2009 im moor&mehr Biohotel übernachtet und hab mich dort sehr wohl gefühlt. Ich vergesse nie, wo diesen tollen Duft (in einer Schälchen) im ganzen Hotel verteilt.
Review date 24. August 2023
Jungbrunnen lange gesucht und endlich gefunden: im Juni 2023 war ich für zwei Wochen im Biohotel Moor & Mehr. Erholsame Bergkiefernhochmoorbäder, Massagen, kompetente Beratung durch Frau Fend, leckeres Essen, tolle Landschaft. Es war so schön, dass ich im nächsten Jahr wieder meinen Urlaub im Hotel Moor & Mehr verbringen werde. Bis bald Ute
Review date 23. August 2023
Durch die Empfehlung meines Sohnes der im Januar 2023 in diesem Bio-Hotel war, war mein Entschluss gefasst, auch dieses Bio-Hotel zu besuchen
Review date 17. August 2023
Ich fahre hier unglaublich gerne Hin! Alles ist Tip top! Die Eigentümerfamilie und alles Mitarbeiter sind unglaublich freundlich und sympathisch! Das Haus ist wunderschön mit allem was hier geboten wird! Die Betreuung in der Badeabteilung ist Goldwert! Die Küche ausgezeichnet! Wunderschöne Zimmer!also alles T O P!
Review date 16. August 2023
Ruhe Oase, , Heilmittel Moor, Hildegard von Bingen Arznei, leckeres vegetarisches (auf Wunsch) veganes Essen, das frisch zubereitet wird, sehr sauber, tolle Ausgangslage für E Bike Touren und Wanderungen,
Review date 10. August 2023
Sehr sauber sehr freundlich kompetentes Personal sehr gute Massagen Moorbäder super Frühstück alles zu meiner vollsten Zufriedenheit.
Review date 28. July 2023
Die Kombination Moorbad und herrliche Natur hat wundervoll zusammengepasst. Die Moorbäder hatten eine sehr wohltuende Wirkung, dies in Kombination mit einem sehr gut geführten Hotel mit freundlich-familiärer Atmosphäre. Sehr reichhaltiges und schmackhaftes Frühstücks- und Abendessenangebot in Bioqualität. Das Haus ist sehr sauber und liebevoll gepflegt. Reichhaltiges Angebot an Anwendungen wie Moorbad, Massage, Physiotherapie - kompetent und sehr herzlich. Inmitten einer herrlichen Natur mit vielfältigen Möglichkeiten zum Wandern, Fahrradfahren oder Baden, oder auch Kulturgenuss (Museen z.B. in Murnau oder Kochel), Cafés, einladende Biergärten ohne Ende, machten meinen Aufenthalt zu einem echten Vergnügen! Ich komme gerne wieder!
Review date 23. July 2023
Wir haben eine wundervolle Zeit bei moor&mehr gehabt. Alles war von erster Klasse: Die Lage ist traumhaft mitten in den Ammergauer Alpen. Das Hotel ist eine gelungene Mischung aus modern und traditionell. Das Personal war sehr freundlich und hilfsbereit, wir haben uns wirklich sehr wohl gefühlt. Das Moorbad ist das Highlight und absolut zu empfehlen für eine totale Entspannung. Einfach 5 Sterne von 5! Filippo und Carina
Review date 22. July 2023
Tolle Lage, sehr freundliches, gut ausgebildetes Personal, herzlicher Empfang, man spürt, dass jeder in diesem Haus seinen Job wirklich gerne und damit auch sehr gut macht; viel Ruhe, keine Hektik, Entspannung pur, sehr leckeres und gesundes Essen, schöne, gemütliche und saubere Zimmer (über das Schlafkörbchen haben wir uns besonders gefreut!)… u.v.m. Wir wollten "nur" mal eine Woche entschlacken - bekommen haben wir eine großartige Gesundheitswoche mit viel Aufmerksamkeit und tollen Tipps, die wir gerne mit nach Hause genommen haben. Auch unser Hund, Pepe, wurde herzlich aufgenommen und hat die Zeit mit den vielen Sonderstreicheleinheiten sehr genossen! Wir kommen wieder!!!
Review date 11. July 2023
Das besondere hier ist die fachliche Kompetenz hinsichtlich der Therapien und Behandlungen der Ernährungsberatung nach Hildegard von Bingen. Zudem ist es ein BIO-Hotel das durch und durch Bio ist. Das vegetarische Essen ist Lecker und es sind einfach alle hier sehr nett, höflich und zuvorkommend.
Review date 15. June 2023
Mein Aufenthalt im familiengeführten Bio Hotel war wieder einmal sehr wohltuend und heilend.Dazu tragen besonders die gut ansprechbare Familie Fend, alle freundlichen , kompetenten Mitarbeiter, die sehr gute Beratung von Frau Fend in der Hildegard von Bingen Heilkunde, die heilenden Anwendungen, Moorbäder u.a. und die wunderschöne Umgebung bei. Das gute biologische Essen, die freundlichen, angenehmen Gäste und die gesamte ruhige, angenehme Atmospäre im Haus tun ihr übriges zur guten Erholung von Körper, Geist und Seele.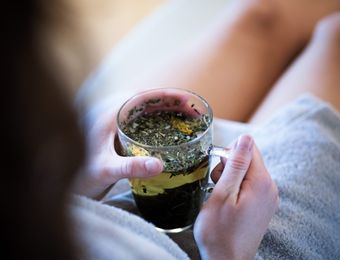 Purging for newcomer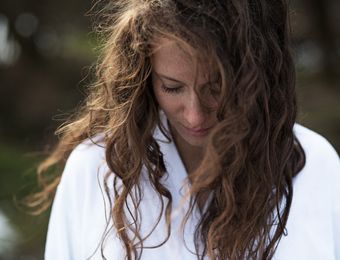 holistically detoxification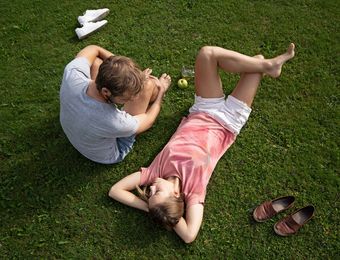 assembly days for newcomer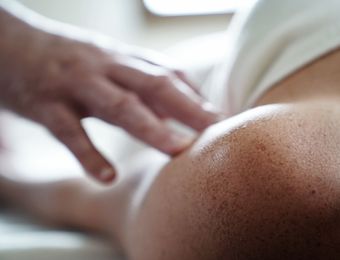 moor vitality regimen made to measure
moor vitality regimen made to measure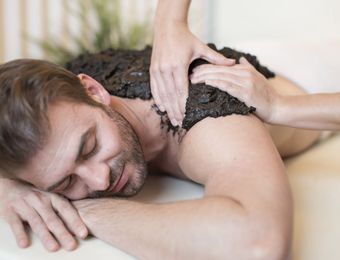 moor vitality regimen made to measure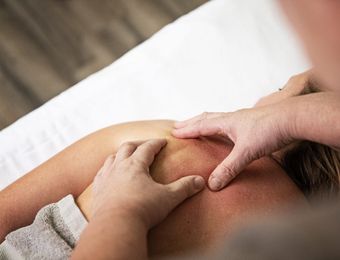 moor vitality regimen made to measure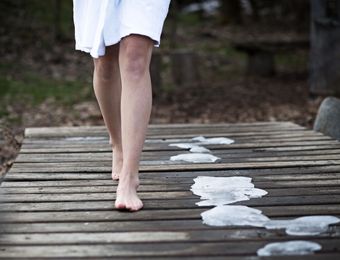 moor vitality regimen made to measure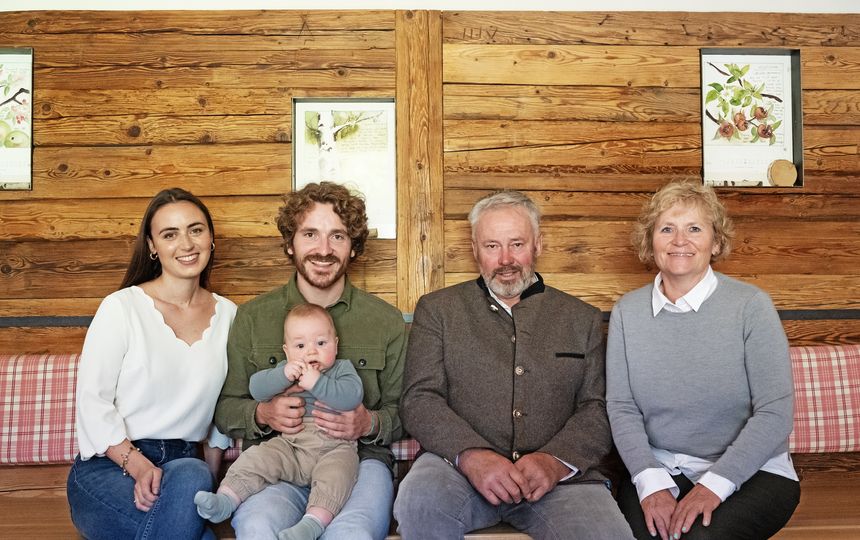 Hosts
We are your hosts: Martin and Andrea Fend with our children Martin, Maximilian and Felix. We combine organic vacation with health for body and soul. Caring and mindful. With over 25 years of experience and a large portion of heart and soul. Because the future lies in health. And there is one thing you can trust with us: We only do if we really know how to do. Because sometimes less is more.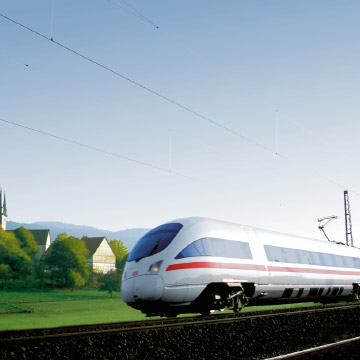 Arriving by train
© Deutsche Bahn AG / Gert Wagner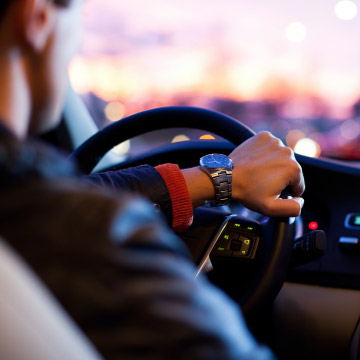 Get here by car