Services around Organic cuisine
Highlights
Hotel with charging station for e-cars
Climate-positive hotel
Services around Sustainability
Certified BIO HOTELS member since January 2021
Organically built building
Environmentally friendly and self-sufficient energy concept
0,63 kg Co2e/night
8,8 tons CO2e/year
Highlights
Nature hotel
Vacation with your dog
Services around Vacation
Summer sports activities such as hiking, cycling, golfing
Winter sports activities such as Skiing, tobogganing, snowshoeing
Highlights
Hotel with swimming pool
Hotel with sauna
Services around Wellness
Infrared cabin
Cosmetic treatments
Relaxation area
Massage offers
Indoor swimming pool
Feel-good garden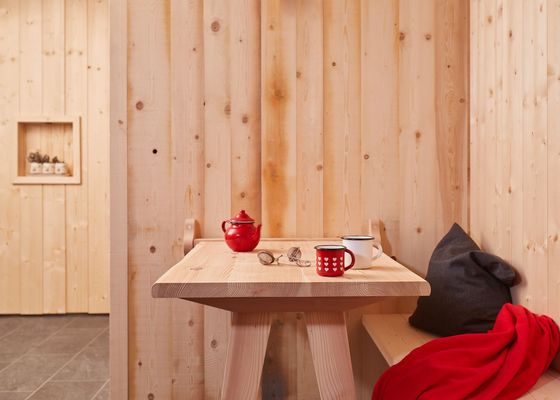 The hygiene concept in our hotel: 
Trained staff who is familiar with safety guidelines of local authorities
Staff wears masks and gloves where necessary
Disinfectants in rooms and public areas
Contactless (online) check-in possible
Distance rules are observed
Self-service buffet (gloves available for guests)
Visits to restaurants by prior arrangement only
Limited number of guests in the restaurant and in the wellness areas, etc.
Special antiviral cleaning agents on an ecological basis
Comprehensive room cleaning by the staff
Guests can indicate that housekeeping is not desired
Flexible cancellation terms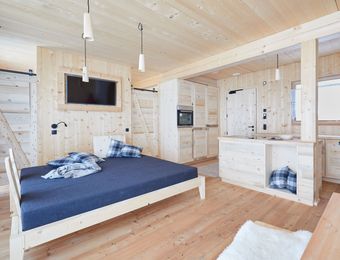 Groudo Michl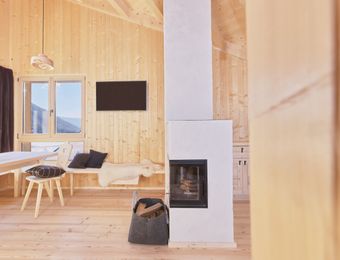 Blasla Sterngugga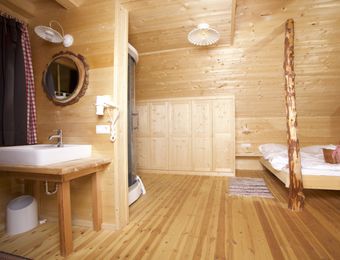 Almsuite Almwissile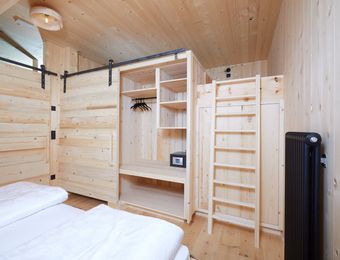 Blasla Olbe (for 2-3 people)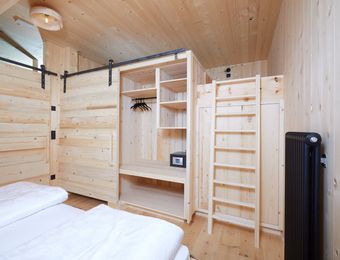 Blasla Olbe (for 3-4 people)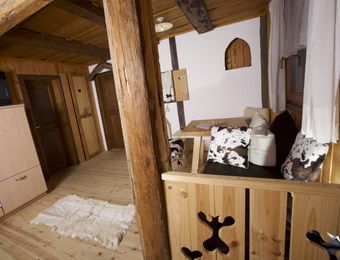 Heidi & Peter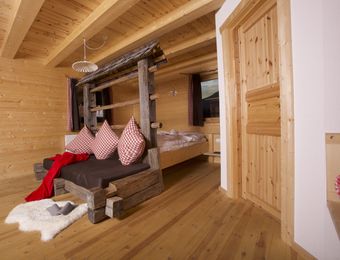 Almsuite Laniga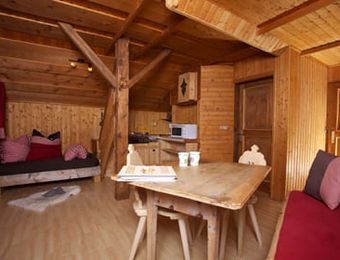 Kornkostn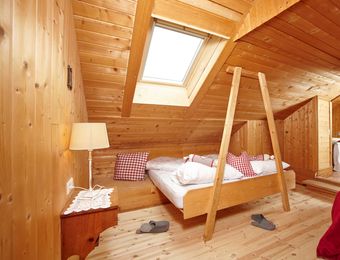 Schiesse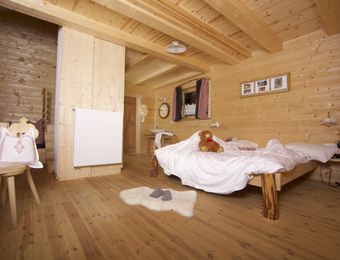 Almsuite Gallfall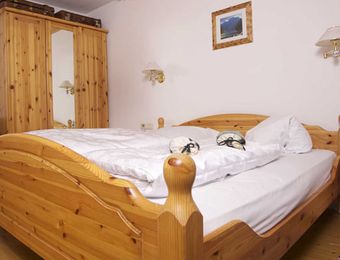 Hörneckele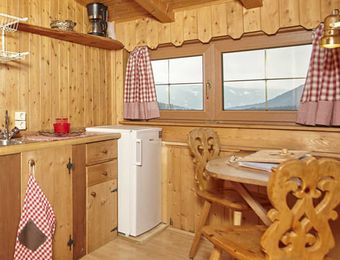 Gitschnkommo
Gruimatdille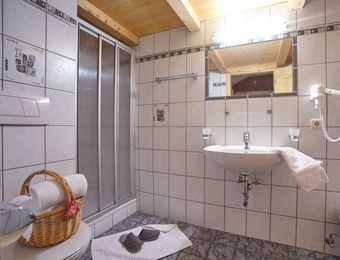 Dolomitenblick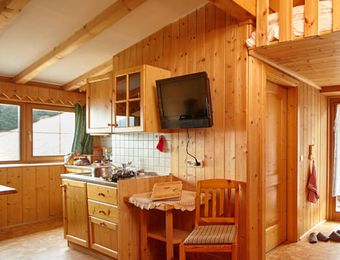 Schrienbach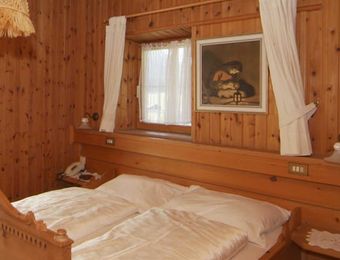 Hochzeiterzimmer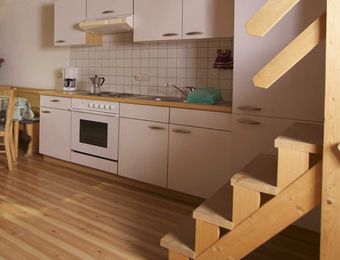 Untostan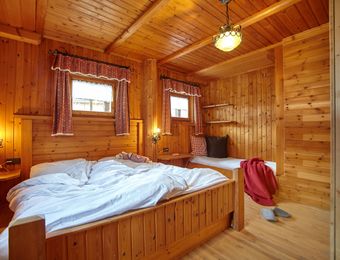 Heustodl
Review date 22. March 2022
Toller Sauna Bereich mit freiem Blick in die Berge
Review date 16. March 2022
Wer Ruhe und Erholung sucht, ist im Blaslahof genau richtig. Die Gastfreundschaft und immer gute Laune des Teams ist ansteckend. Wir empfehlen das exzellente Frühstück – frisch zubereitete Pfannkuchen, perfekte Spiegeleier, frisch gebackener Kuchen aber auch alles andere ist selbst hergestellt. Alles mit viel Liebe zum Detail, man kann sich einfach nur wohlfühlen.<br />Herzlichen Dank für die wunderschöne Zeit.
Review date 09. March 2022
Bei Martin und Iris ist es einfach schön, gemütlich und heimelig.<br />Iris Essen ist einfach köstlich! Die Herzlichkeit der beiden trägt dazu bei, dass man sich sehr willkommen fühlt. Die gesamte Anlage ist wunderschön modern und zu gleich urig. Besonders toll ist der Kinderbereich, so können die Eltern noch einen Kaffee genießen während sich die Kinder schön in Sichtweite beschäftigen können.
Review date 06. March 2022
Luogo è appartamento magnifico, colazione non ricchissima ma di eccellente qualità, personale gentile. Unico problema i giardini degli appartamenti non sono giardini per il semplice fatto che non sono recintati.
Review date 17. February 2022
Wir sind Wiederholungstäter. Weil alles einfach so wunderschön entspannt ist und man einmalig gut versorgt wird. Obwohl unsere Kinder langsam größer werden, ist die Spielescheune für sie immer noch ein Magnet. Herzlichen Dank an die Gastgeberfamilie!
Review date 17. February 2022
Appartamento pulito, ordinato e caldo. Piscina, anche se piccola, molto bella e pulita. La sauna è grande ed ha due grandi finestre di cui una con panorama sulla val Casies. Dopo una bella sudata hai la possibilità di prepararti un infuso alle erbe e riposarti nella sala relax. <br />La colazione è molto ricca e varia dal dolce al salato. Buonissima la torta di mele appena sfornata e ancora calda! <br />È ideale per famiglie con bambini in quanto dispone di un'area gioco interna per la stagione invernale.<br />Martin e Iris sono persone gentilissime e sempre disponibili e ci hanno fatto sentire a casa.<br />Molto consigliato.
Review date 17. February 2022
a lot of thought has gone into the creation of this unique and special accommodation . simple , natural yet luxurious
Review date 12. February 2022
B&b immerso nel verde della val casies, una parte ristrutturata e moderna nel classico stile tirolese, un altra parte legata alle origini del posto. Locali suggestivi e molto ben tenuti,sauna davvero spettacolare con le sue vetrate con vista natura. Sala comune tipicamente in legno,anch essa molto curata e ben tenuta. Cibo ottimo praticamente a km 0,l unica pecca è la poca conoscenza dell italiano non da parte del proprietario(molto gentile e accogliente) ma di tutti gli altri membri dello staff(con modi un po' più freddi e rudi se paragonati a quelli del proprietario).Prezzo più che onesto,davvero un posto bellissimo se la vostra idea è quella di rilassarvi e riposarvi nel verde
Review date 06. February 2022
Die Kinder wollten gar nicht mehr weg einfach toll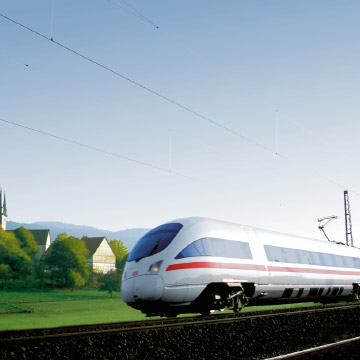 Arriving by train
© Deutsche Bahn AG / Gert Wagner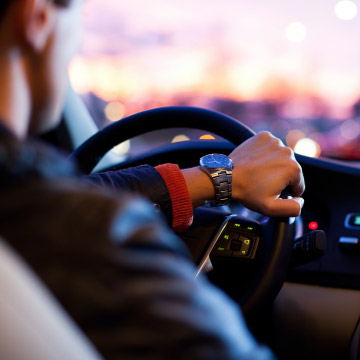 Get here by car