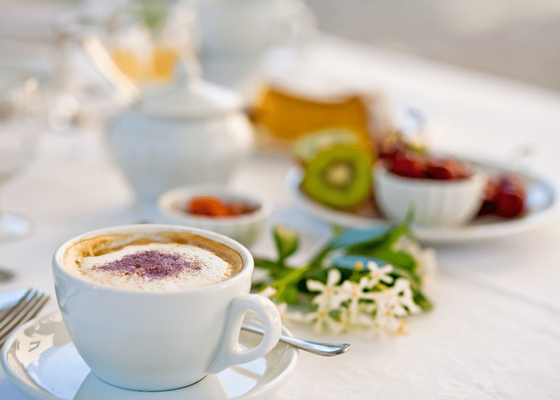 Enjoy with security:

We serve breakfast daily in the restaurant or on the terrace in front of our main building. A large buffet is available for you: bread, home-baked cakes, yogurt, fresh vegetables from our own garden, cheese, sausage, muesli, juices, eggs - everything organic from the region.

A sweet awakening where you can experience the Tuscan colors of the morning and look forward to a new day of vacation with joy.
Services around Sustainability
Certified BIO HOTELS member since December 2011
Inspected by ABCERT
2,4 kg CO2e/night
Highlights
Nature hotel
Vacation with your dog
Hotel with swimming pool
Services around Vacation
Holidays on a Farm
Free WIFI
Free parking
Organic Pensions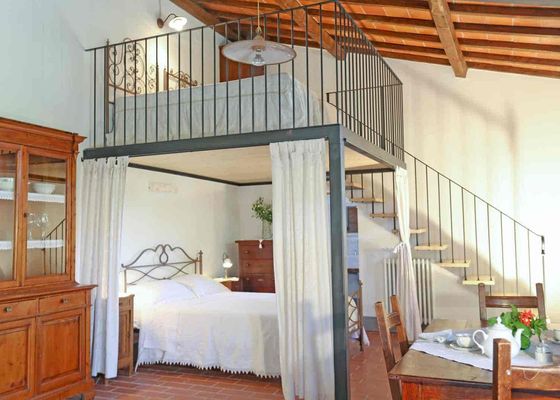 The hygiene concept in our hotel: 
Staff wears masks where necessary
Contactless (online) check-in possible
Distance rules are observed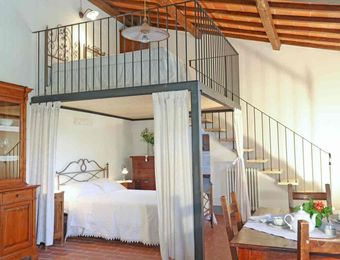 Apartment Vite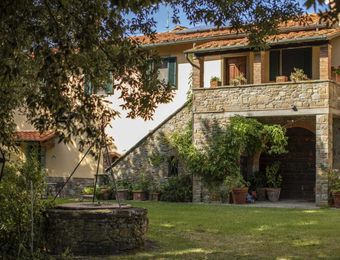 Apartment Mimosa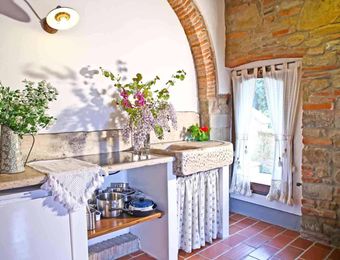 Apartment Margherita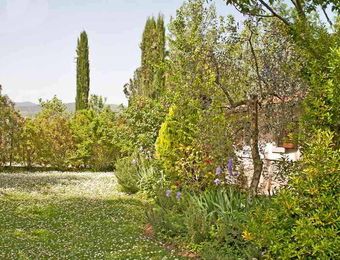 Apartment Girasole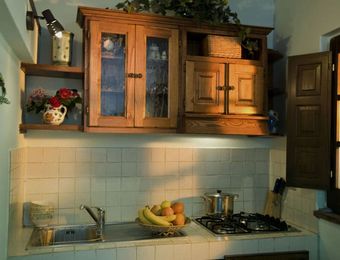 Apartment Edera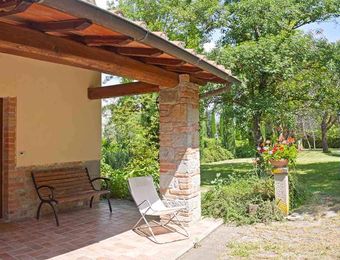 Apartment Peonia
Review date 24. September 2021
Il posto è molto bello, il servizio ottimo, i proprietari sono cordiali e c'è un panorama meraviglioso
Review date 20. June 2021
Sehr Schöner Urlaub.. unglaublich leckeres Frühstück.. tolle Gegend
Review date 26. September 2020
Ottimo il vino!!
Review date 17. January 2020
A truly organic winery, We all loved the great tour all round the property. The winery was really interesting, really cool things organic and sustainable. After the tour we had a tasting of 5 different wines: all for 10 € per person. We enjoyed the wines expecially the "rosato" milamè. Excellent way to spend a few hours. Will recommend and visit again.
Review date 18. December 2019
Posto incantevole, vino sublime e Riccardo da portare via con te ❤️
Review date 18. December 2019
Quasi tutti gli anni ormai compriamo olio e vino biologici di alta qualità. L'amore e la professionalità che Riccardo e la sua famiglia mettono nel proprio lavoro sono unici.
Review date 18. October 2019
Eine unglaubliche Ruhe, eine unglaubliche Weite, Familienfreundlichkeit und Bio-Landwirtschaft. Das ist Urlaub!<br /><br />Die Toskana kennt man von allerlei Fotos. Und genauso ist es dort auch. Egal wo man hinschaut.<br />So liegt auch dieses Hotel in weiter Natur und Landschaft, unweit von einigen größeren Städten wie Arezzo entfernt.<br />Das Hotel könnte man sogar international mit der Bahn erreichen, fährt doch bis Castiglion Fiorentino ein Zug. Nur von dort aufs Land wird es dann schwierig. Aber trotzdem...<br />Die meisten kommen sowieso mit dem Auto und erreichen das Hotel in dem kleinen Ort Pievuccia ganz bequem.<br />Am Fuße einer Burgruine, zwischen Olivenbäumen kann man sich priam erholen. Nur eine Straße führt am Grundstück vorbei.<br /><br />Unser Zimmer war liebevoll gestaltet. In rustikalerem Stil mit viel Stein und schweren, dunklen Möbeln. Aber so passt das hier.<br />Jedes Zimmer hat Bad mit Dusche, Doppelbett und Balkon/Terrasse. Wir hatten KEIN TV! Herrlich, mal eine Woche ohne.<br />Auf dem Land ist Mückenspray, auch für den ganzen Raum, ratsam.<br /><br />Das Zimmer wird nur vor dem Einchecken gereinigt. Unter der Woche nicht. So muss man nicht darauf achten, was man ggf. vor dem Personal "verstecken" muss. Uns hat das nicht gestört.<br />Auf dem Gelände selbst kann man sich im Garten bedienen und hat so immer Obst und Gemüse auch für die Tagesausflüge. Weinverkostung und eine deutsch-italienische Gastgeberfamilie runden alles perfekt ab.<br /><br />Das Frühstück am Morgen war reichhaltig und sehr frisch. Es gab Waren aus der nahen Umgebung, Obst und Gemüse aus dem Garten. Für das Frühstück arbeitet eine Servicekraft für alle Gäste. Man wird echt entschleunigt.<br />Zweimal pro Woche kocht ein Team ein Mehrgängemenü, in das man sich einkaufen kann. Mit den Weinen der Gastgeber ein Genuss!<br />Bei schönem Wetter sitzt man auf einer großen Terrasse.<br /><br />Arezzo, Florenz, Sienna, Pienza, San Gimignano ... es gibt unglaublich viel zu entdecken.<br />Oder man entspannt am kleinen Pool.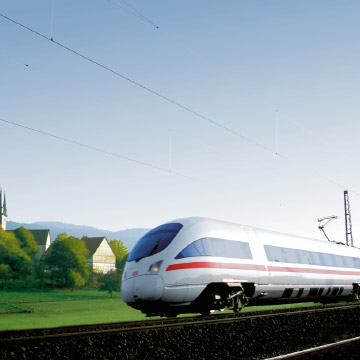 Arriving by train
© Deutsche Bahn AG / Gert Wagner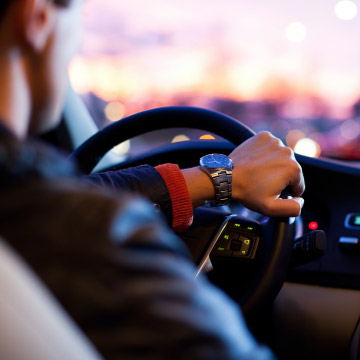 Get here by car