Highlights
Public Restaurant
Vegetarian menu
Vegan dishes
Services around Organic cuisine
Menu selection
A la carte meals
Highlights
Hotel with charging station for e-cars
Services around Sustainability
Certified BIO HOTELS member since November 2018
Public interest company
Environmentally friendly and self-sufficient energy concept
Inspected by ABCERT
Highlights
Nature hotel
Vacation with your dog
Accessible hotel
Hotel for celebrations
Services around Vacation
Elevator
Free WIFI
Free parking
Pick-up service from train stations included
Summer sports activities such as hiking, cycling, golfing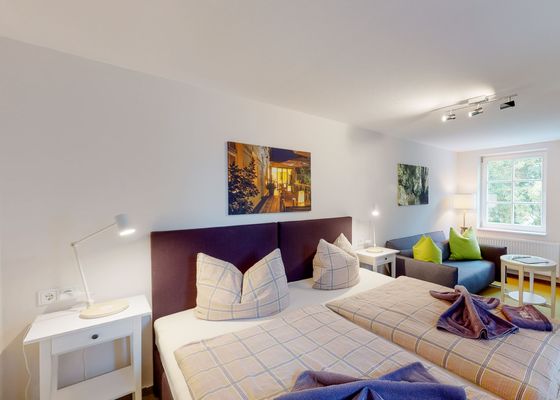 The hygiene concept in our hotel: 
Trained staff who is familiar with safety guidelines of local authorities
Staff wears masks and gloves where necessary
Disinfectants in rooms and public areas
Contactless (online) check-in possible
Distance rules are observed
Visits to restaurants by prior arrangement only
Limited number of guests in the restaurant and in the wellness areas, etc.
Varying times for breakfast, lunch and dinner
Hygiene breaks during catering
Special antiviral cleaning agents on an ecological basis
Comprehensive room cleaning by the staff
Guests can indicate that housekeeping is not desired
Room Service
Flexible cancellation terms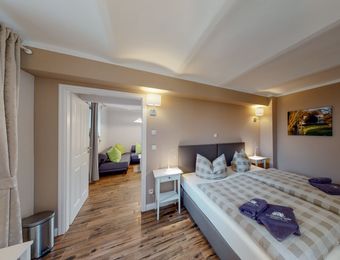 Junior suite in the horse stable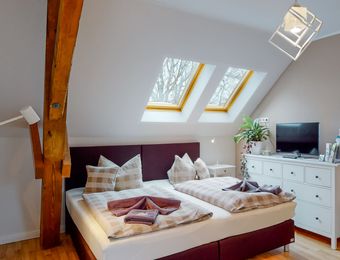 Twin room in the horse stable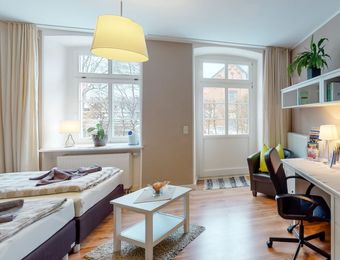 Appartamento comfort nella casa del mulino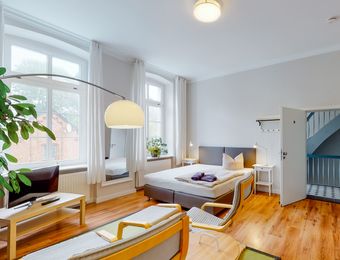 Double room in the mill house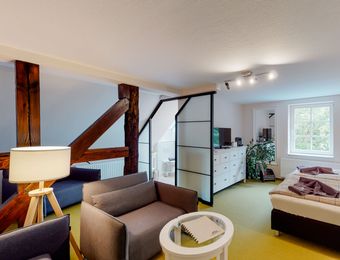 Double room in the attic on the left
Double room in the attic on the right
Review date 14. October 2021
The surroundings
Review date 11. October 2021
Ich habe mit 2 Hunden in der Ferienwohnung neben dem Pfarrhaus gewohnt und mich sehr wohl gefühlt. Es gab eine Fußbodenheizung, die kuschelig an war, als ich unverhofft spät ankam. Ich wurde herzlich empfangen, unkomplizierte und zügige Abwicklung Check-in. Die Wohnung ist sehr gemütlich eingerichtet, Sauberkeit ist super.<br />Ich komme gerne wieder und empfehle sowohl die Zimmer in der Mühle als auch die Fewo sehr gerne weiter.
Review date 11. October 2021
Hervorragendes Frühstück. Am Tisch serviert und sehr abwechslungsreich. Alle Wünsche werden erfüllt. Ein sehr ruhiges Hotel mit einem wunderschönen Park.
Review date 09. October 2021
Großartiges Hotel mit großzügigen Zimmern und Ferienwohnungen, hervorragendem Frühstück (und hoffentlich bald genesenem Koch, der dann auch wieder abends in der Küche zaubern kann) und super nette Inhaber und freundliches Personal. Wir kommen gerne wieder dank des riesigen Erholungsfaktors und großartigen Services.
Review date 05. October 2021
Ein wirklich schönes und modernes Bio-Hotel! Alles super gepflegt und das Personal ist sehr freundlich und zuvorkommend. Das Zimmer war sehr gut ausgestattet und überdurchschnittlich wohnlich eingerichtet.<br />Das Paar, welches das Hotel leitet, ist wirklich bemüht den Gästen jeden noch so kleinen Wunsch zu erfüllen. Das hat mich sehr begeistert. Denn hier wird alles mit viel Liebe gemacht!<br />Das Frühstück kann ich auch sehr empfehlen. :)
Review date 04. October 2021
Frühstück war überragend. Der Service war außergewöhnlich.
Review date 03. October 2021
Wir waren mit 13 Leuten über ein Wochenende untergebracht & können dieses schöne und sehr stylisch eingerichtete Hotel wärmstens weiterempfehlen!<br />Es lässt keine Wünsche offen!<br />Der Service ist einmalig & in der Form wirklich herausragend, selten so ein tolles Frühstück in einem Hotel genossen!<br />Die Zimmer sind sehr individuell & geschmackvoll eingerichtet, mit viel Liebe zum Detail!<br />Für uns eine klare 10/10! Einfach buchen & geniessen, es lohnt sich!
Review date 27. September 2021
Es war rundum ein sehr schöner Kurzurlaub mit unseren Freunden ,alle waren von dem Komfort und der Ausstattung begeistert. Frühstück und Service waren top
Review date 23. September 2021
Die Überschrift ist Programm:ländlich, köstlich, fein.<br />Die Lge war sehr ländlich und entspannt, das Frühstück war super, mein behindertengerechtes Zimmer war sehr schön.
Review date 20. September 2021
super Ambiente, alles mit Stil und viel Liebe eingerichtet, Frühstück zwar rel, teuer, aber war den Preis wert.
Review date 19. September 2021
Die Herzlichkeit des Gastgeberteams. Das Frühstück und der Frühstücksraum.Das Zimmer. Genaugenommen Alles.
Review date 18. September 2021
Bio Hotel<br />Sehr gutes Frühstück mit selbstgemachter Marmelade.<br />Hatte Zimmer 1 = mit Küche, Terrasse und ist sehr geräumig.<br />Durch den Fluss neben der Terrasse, viele Mücken gehabt aber hat mich persönlich nicht gestört.
Review date 09. September 2021
schönes Bio-Hotel, angenehm eingerichtet, flexibel gutes Frühstück. meine Frau lobt die Bio-Käseauswahl noch heute
Review date 07. September 2021
Phantastisch, sehr nett, ruhige Lage und freundlich und liebevoll eingerichtet.
Review date 31. August 2021
Wunderbare Lage am plätschernden Bach, superschöne Zimmer, beste Wurst- und Käse-Platten mit knackigsten Brötchen zum Frühstück ! Sehr, sehr angenehm !
Review date 27. August 2021
Tolles Ambiente, sehr freundliche, zuvorkommende und flexible Wirtin, die fast alles möglich macht und uns sehr persönlich betreut hat, in der hochwertig sanierten Mühle.<br />Wir kommen wieder! Rotraud Bergner und Freundinnen
Review date 25. August 2021
Wir waren unterwegs zur Ostsee und hatten nur eine Übernachtung dort. Die Mühle liegt sehr ruhig im Grünen und wir hätten es dort sicher auch noch länger ausgehalten, so schön war alles. Das Zimmer war sehr liebevoll und hochwertig eingerichtet. Es wurde an alles gedacht, genügend Stauraum war selbst im Badezimmer vorhanden. Das Frühstück war mit ausgezeichneten Lebensmitteln bestückt - für jeden Geschmack war etwas dabei und reichlich vorhanden. Wir kommen sehr gerne wieder.
Review date 25. August 2021
Lage, Ausstattung
Hosts
Mühlenhaus owner, Thomas Krummsdorf, has always sought culinary experiences on his travels through Germany and Europe and brought them home to the Prignitz for his guests. "Good food makes you happy" - this conviction has accompanied the passionate gourmet his whole life. Thomas is convinced that the quality and origin of the food is what makes it enjoyable. He himself and his urbane cook prepare meals and dishes from fine and fresh delicacies. They have fresh and delicious food delivered directly from family farms or traditional food crafts to the organic restaurant at Schönhagener Mühle.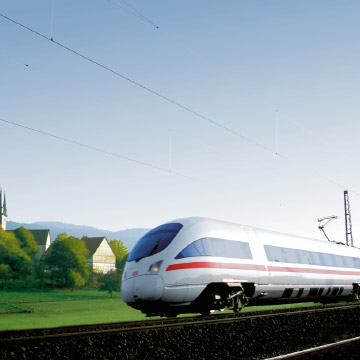 Arriving by train
© Deutsche Bahn AG / Gert Wagner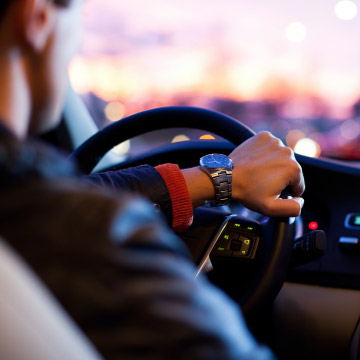 Get here by car