Highlights
Restaurant for hotel guests
100% vegetarian cuisine
Vegan dishes
Services around Organic cuisine
Award-winning cuisine
Vital kitchen
Whole food
Diet kitchen
Ayurvedic cuisine
Buffet meals
Hotel bar
Highlights
Hotel with charging station for e-cars
Climate-positive hotel
Services around Sustainability
Certified BIO HOTELS member since November 2001
Organically built building
Public interest company
Environmentally friendly and self-sufficient energy concept
Inspected by Austria Bio Garantie
6,59 kg Co2-equivalents/night
61,2 tons Co2-equivalents/year
Highlights
Nature hotel
Vacation with your dog
Accessible hotel
Hotel for allergy sufferers
Electrosmog Reduced hotel
Vacation with animals
Services around Vacation
Holidays on a Farm
Free WIFI
Non smoking hotel
Free parking
Summer sports activities such as hiking, cycling, golfing
Winter sports activities such as Skiing, tobogganing, snowshoeing
Highlights
Hotel with day spa
Hotel with sauna
Hotel with yoga
Services around Wellness
Massage offers
Energetic treatments
Steam bath
Relaxation area
Infrared cabin
Feel-good garden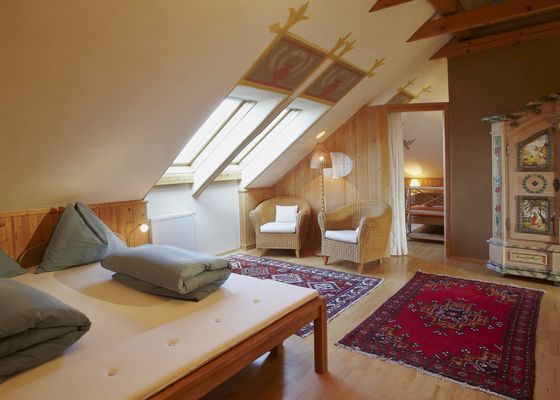 The hygiene concept in our hotel: 
Trained staff who is familiar with safety guidelines of local authorities
Staff wears masks and gloves where necessary
Disinfectants in rooms and public areas
Contactless (online) check-in possible
Distance rules are observed
Self-service buffet (gloves available for guests)
Limited number of guests in the restaurant and in the wellness areas, etc.
Varying times for breakfast, lunch and dinner
Separate relaxation rooms
Special antiviral cleaning agents on an ecological basis
Comprehensive room cleaning by the staff
Guests can indicate that housekeeping is not desired
Flexible cancellation terms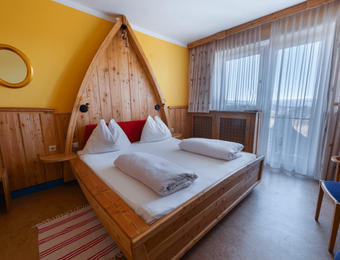 Comfort room panorama view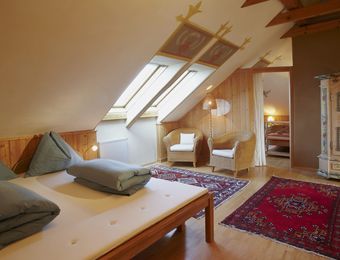 Bionest I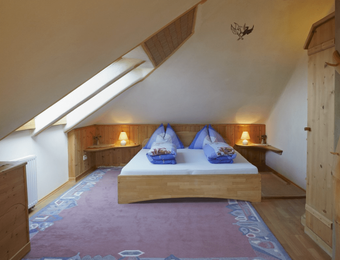 Bionest II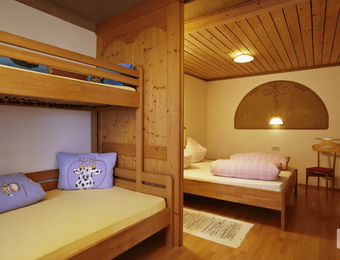 Bionest III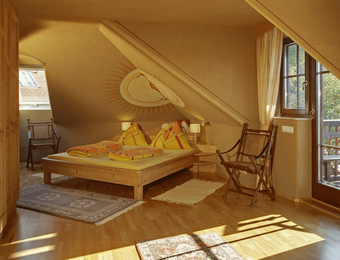 Bionest IV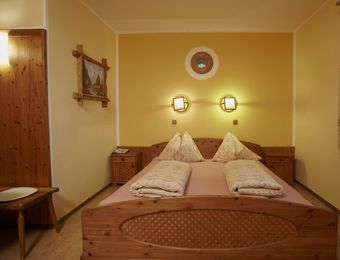 Bernstein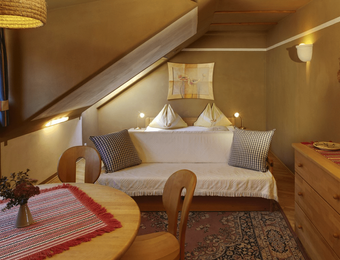 Double Room Niklas Ilmar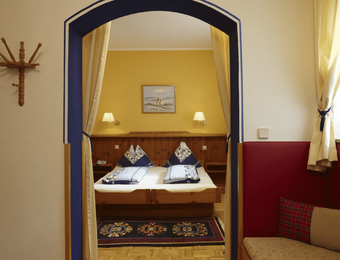 Picasso Junior Room
Sonnenquelle double room
Review date 30. August 2021
Tolle Lage, das Essen ist exzellent, sehr freundlicher Empfang.
Review date 30. August 2021
Panoramablick, Frühstück
Review date 24. August 2021
Sehr leckeres vegetarisches Biofrühstück, sensationelles Abendessen. Nette Gastgeber und die ganze Mannschaft, süße Katze und Schafe. Die Aussicht aus dem Zimmer bzw. von der Wiese kann man stundenlang genießen. Direkt vom und am Hotel zahlreiche Wanderwege; Fahrradrouten, Naturdenkmäler und Museen in der Nähe, einzigartige Landschaft!
Review date 22. August 2021
Lovely hotel, with nice people. Excellent food. We had a great time in this hotel.
Review date 22. August 2021
,Der Frühstücksumfang war ausgezeichnet (sofern man das nur vegetarische Angebot liebt)
Review date 22. August 2021
Visited the hotel twice now, for two weeks. The hotel is located high upon the mountain, therefore very clean air and beautiful view from the dining room. <br /><br />The vegetarian breakfast buffet is enormous and full of variaty. The four-course vegetarian diners are delicious. The kids are thought of as well. The bar offers a lot of different drinks. <br /><br />The rooms are nice and cleaned daily. The owners are very friendly and interested in their guests. A great location for hiking and road trips in the area. In the large garden you can relax, play table tennis or join one of the activities like lama trekking. I definitely will visit the Arche again in the future.
Review date 21. August 2021
Die Lage ist ausgezeichnet, wenn man einen Wanderurlaub buchen möchte. Es gibt genügend Wanderwege rundum. Vom Haus aus genießt man eine geniale Aussicht und empfindet eine wunderbare wohltuende Ruhe.<br />Das Foto vom Haus auf der homepage verspricht ein neues, modernes Haus. Das Innenleben ist jedoch urig und romantisch, mit alten Vollholzmöbeln zweckmäßig eingerichtet. Die Matrazen sind gut und ich habe alles als sauber empfunden.<br />Das Essen ist gut und voll auf Vegetarier ausgerichtet (wie beschrieben und versprochen). Auf Sonderwünsche wie Pflanzenmilch zum Kaffe wird freundlich eingegangen.<br />Das Personal, im speziellen der englischsprechende Praktikant, ist sehr freundlich.<br />Dass man das Frühstück extra bezahlt, ist zwar etwas befremdend, steht aber in den Bedingungen gut beschrieben, ebenso die über 4,-- Euro pro Tag und Person, die einem bei der Abreise etwas überraschen könnten.
Review date 19. August 2021
Das Haus ist etwa 40 Jahre alt, wunderschön gelegen, mit herrlichem ebenen Garten, auf einer Anhöhe gelegen. Parkplatz neben dem Haus. Die Verpflegung (Abendessen) hat leider dieses Mal sehr zu wünschen übrig gelassen. Und die bekleckerten Tischsets sind eine Zumutung. Das muss man echt mögen, sonst graust es einen leicht. Das Frühstück mit allerlei Käsesorten und vielen Arten von frischem Brot sowie Müsli und Säften war in Ordnung, allerdings ist dafür auch pro Person 13,50 Euro zu bezahlen, was auch nicht gerade wenig ist.....Genauso wenig finde ich die tägliche Gästepauschale von über 4 Euro nicht in Ordnung so viel habe ich noch nirgends vorher bezahlt. Die Zimmer sind leider schon abgewohnt. Gigantischer Ausblick von den Balkonen und von der Upgrade Panoramablick 8 Euro). Der Chef des Hauses ist für meine Begriffe wortkarg bis mürrisch.
Review date 16. August 2021
Super mooi uitzicht.
Review date 09. August 2021
Die ruhige Lage. Das Essen.
Review date 04. August 2021
Hezké místo naprosto výjimečná snídaně rozhodně doporučuji
Review date 02. August 2021
Ein wundervolles Landhaus, das Essen ist vegetarisch und sehr sehr gut gewesen! Sehr viele regionale Produkte und total herzliches und hilfsbereites Team!<br />Das Zimmer war so romantisch eingerichtet, sauber und wundervoll beleuchtet. Vom Balkon aus hat man auch eine atemberaubende Aussicht! Erholung für Körper und Geist! Wir kommen gerne wieder!
Review date 01. August 2021
Alles außergewöhnlich super Zimmer essen perfekt
Review date 30. July 2021
Tolles Hotel! Sehr freundlich, ausgezeichnete Verpflegung, sehr empfehlenswert für alle, die Ruhe und vegetarische Naturkost schätzen und leben!
Review date 28. July 2021
gute, ruhige Lage. Schöner Balkon. Perfekter Service. Wunderbares Frühstück. Faires Preis-Leistungs-Verhältnis
Review date 26. July 2021
Sehr freundliche Mitarbeiter. In mitten der Natur. Bio Hotel. Das essen ist auch super.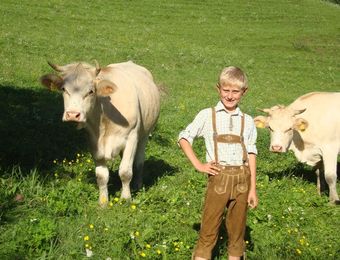 Family weeks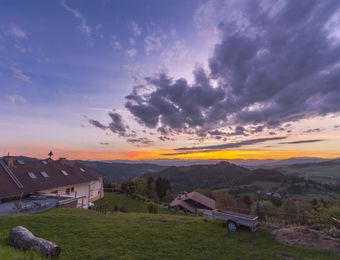 End of summer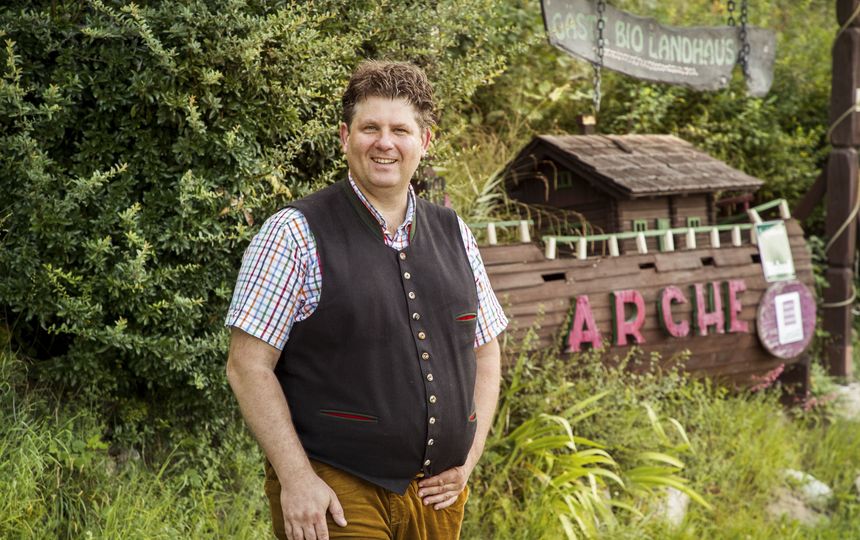 Hosts
Your hosts Rosalinde and Ilmar Tessmann are pioneers of sustainable hospitality. Rosalinde, for example, cooks as a vegetarian "bionier" according to the finest recipes (which, by the way, she has also immortalized in her cookbook) in the certified organic kitchen. Ilmar is a cabaret artist, extremely knowledgeable about history and passionate about regional development. He also strives to preserve domestic animal breeds that are likely to extinct.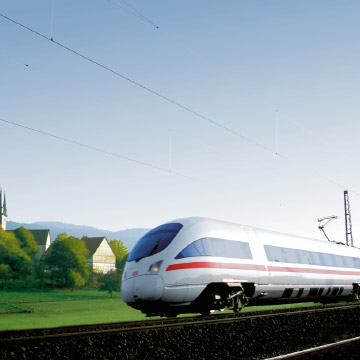 Arriving by train
© Deutsche Bahn AG / Gert Wagner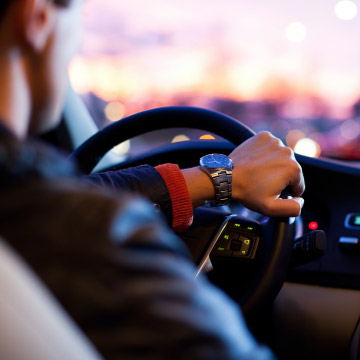 Get here by car