Highlights
Public Restaurant
Vegetarian menu
Vegan dishes
Allergy-free kitchen
Services around Organic cuisine
Highlights
Hotel with charging station for e-cars
Services around Sustainability
Certified BIO HOTELS member since April 2020
Inspected by ABCERT
Highlights
Nature hotel
Vacation with your dog
Accessible hotel
Hotel for celebrations
Services around Vacation
Elevator
Free WIFI
Non smoking hotel
Free parking
Pick-up service from train stations included
Summer sports activities such as hiking, cycling, golfing
Services around Green Meetings
Meeting room with daylight
Conference equipment
Modern conference technology
Sustainable & recyclable conference materials
Network technology
Break area
Catering / brain food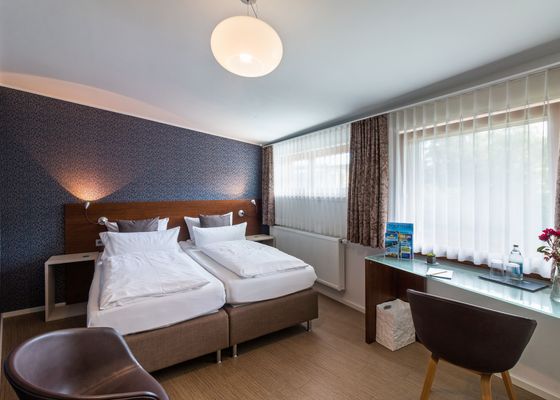 The hygiene concept in our hotel: 
Trained staff who is familiar with safety guidelines of local authorities
Staff wears masks and gloves where necessary
Disinfectants in rooms and public areas
Distance rules are observed
Limited number of guests in the restaurant and in the wellness areas, etc.
Varying times for breakfast, lunch and dinner
Hygiene breaks during catering
Comprehensive room cleaning by the staff
Guests can indicate that housekeeping is not desired
Flexible cancellation terms
La colazione è a la carte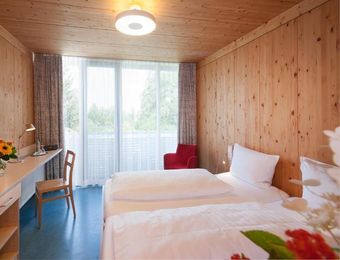 Gallery - double room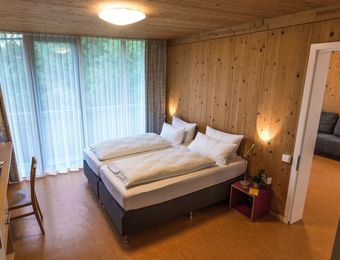 Gallery - Family Room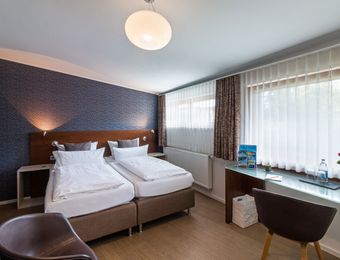 Atelier - Double room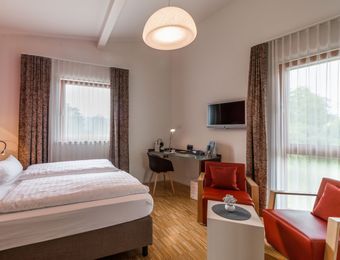 Atelier - Double Room - Komfort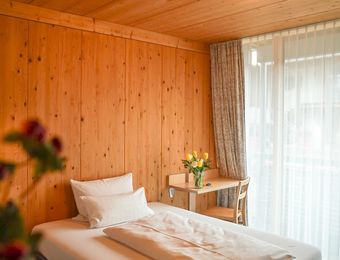 Gallery - Single Room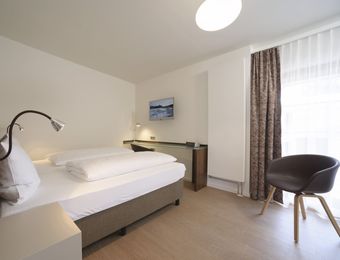 Atelier - Single Room - Balcony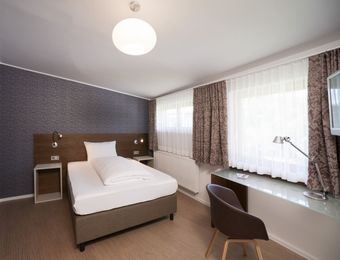 Atelier - Single Room
Overall rating
1362 rating
Review date 19. October 2021
Schönes Hotel in ruhiger Lage - ideal zum Spazierengehen und um den Bodensee zu erkunden. Alles sehr sauber und bequem. Trotz Corona-Bedingungen (leider kein Buffet möglich) gab es ein leckeres Frühstück mit allem, was das Herz begehrt (auf Wunsch auch vegan). Die Restaurantküche ist ebenfalls durchaus empfehlenswert.
Review date 19. October 2021
Die Lage direkt am Naturschutzgebiet ist super, für mich als E-Fahrzeug wurde extra eine Kabeltrommel sowie ein Reserviert Schild montiert. Das Abendessen und das Frühstück ist super, die Bedienung freundlich, alle Erwartungen wurden erfüllt.
Review date 18. October 2021
Alles hat sehr gut gepasst und im BIO-Restaurant bzw. beim Frühstück gehen sie schon erste Schritte zu veganem Essen. Für die Zukunft wünschen wir uns veganes Essen nicht als Verzicht auf Fleisch etc. sondern eine kleine Auswahl an den eigentlichen reichhaltigen veganen Alternativen.
Review date 16. October 2021
Ich habe mich sehr wohl gefühlt und das liegt in erster Linie am freundlichen und herzlichen Personal.
Review date 16. October 2021
Das Personal ist außergewöhnlich freundlich und zuvorkommend
Review date 16. October 2021
leckeres Essen, vorwiegend bio und regional. gute Betten.
Review date 11. October 2021
Wir waren mit dem Service rundum zufrieden.<br />Am letzten Abend war im Restaurant Personalmangel sehr offensichtlich. Trotzdem war das Servicepersonal freundlich und aufmerksam.<br />Die nur befriedigende Schlafqualität (s.u.) hing mit der für mich zu harten Matratze zusammen. Ansonsten war es sehr ruhig.
Review date 11. October 2021
Sehr netter Empfang und Verabschiedung Wir erhielten sogar ein kleines Upgrade… herzlichen Dank ! Sehr gutes Essen, Frühstück und Abendessen Tolle Lage , ruhig, seenah …. Wir kommen wieder!
Review date 10. October 2021
Angenehmes Ambiente und für barrierefreie Bedürfnisse nur zu empfehlen. Vom Personal über das Essen- alles in allem das richtige für einen schönen Urlaub
Review date 09. October 2021
Sehr nettes hotel und toll nettes Personal wo mit Menschen mit Einschränkung super um geht. Ich hab mit einer Behinderengruppe Urlaub gemacht. Super Essen. Ich durfte einmal aushelfen. Gerne wieder;)
Review date 09. October 2021
Sehr idyllische Lage. Sehr zuvorkommende und freundliche Mitarbeiter, vor allem beim Frühstück auf der Terrasse. Wunderbar erholsame Zeit.
Review date 08. October 2021
Das Seehörnle überzeugt durch seine überaus engagierte Mannschaft. Alle geben spürbar ihr Bestes: die Leitung, Rezeption, Küche, der Service, das Housekeeping ... In diesen schwierigen Zeiten eine wahre Wohltat!
Review date 07. October 2021
Lage sehr gut ,direkt am Bodensee Radweg und extrem ruhig , sehr gut
Review date 04. October 2021
Personal herzlich und zuvorkommend.Frühstück leider im Separee, Raum mit Jugendherbergscharme und aufgebackenen Brötchen, die nicht mehr ganz frisch schienen.
Review date 01. October 2021
Kleine aber feine Speisekarte sowie gutes Pils-Bier.
Review date 28. September 2021
Ein super schönes, freundliches Hotel. Es ist ein Freude zu erleben, wie Gastfreundschaft so entspannt und liebevoll mit Freude gelebt wird.
Hosts
Ludger Ferber-Thiel and Thomas Kopacevic manage the BIO HOTEL Seehörnle together. Ferber-Thiel is responsible for the gastronomic area, Kopacevic for hotel operations and event management.
 
Both are happy for the fact that the Seehörnle has been an officially certified three-star establishment since 2017: "With the three stars, we take into account the demands of our guests and make our quality even more visible."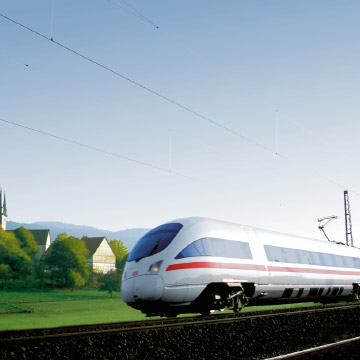 Arriving by train
© Deutsche Bahn AG / Gert Wagner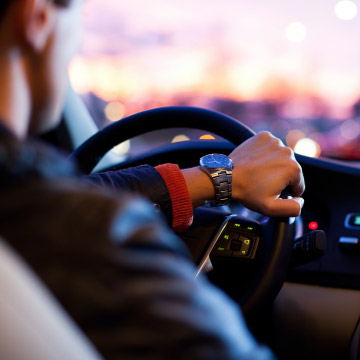 Get here by car