Highlights
Public Restaurant
Vegetarian menu
Vegan dishes
Allergy-free kitchen
Services around Organic cuisine
Vital kitchen
Whole food
Buffet meals
Menu selection
A la carte meals
Services around Sustainability
Certified BIO HOTELS member since October 2008
Organically built building
Environmentally friendly and self-sufficient energy concept
Inspected by ABCERT
Highlights
Nature hotel
Vacation with your dog
Hotel with limited wifi
Services around Vacation
Free WIFI
Non smoking hotel
Free parking
Summer sports activities such as hiking, cycling, golfing
Winter sports activities such as Skiing, tobogganing, snowshoeing
Highlights
Hotel with day spa
Hotel with sauna
Hotel with yoga
Services around Wellness
Massage offers
Cosmetic treatments
Energetic treatments
Relaxation area
Feel-good garden
Highlights
Electrosmog Reduced hotel
Hotel for allergy sufferers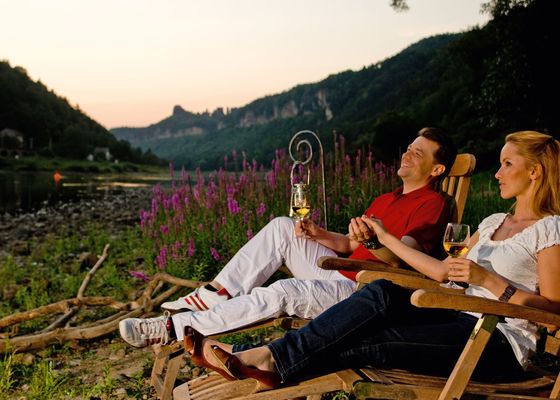 Experience romantic moments:
From the candlelight dinner in the evening to a contemplative, fragrant romantic bath in the Biohotel Helvetia to a campfire on the Elbe meadows: Schmilka offers plenty of options for unforgettable moments for two.
Climb mountains together, walk along wild rivers and warm up again in the sauna in the evening.
In exclusive rooms and apartments like the light-flooded "Bel Etage" with its own sauna or the country-themed design villa Waldfrieden, you can enjoy togetherness.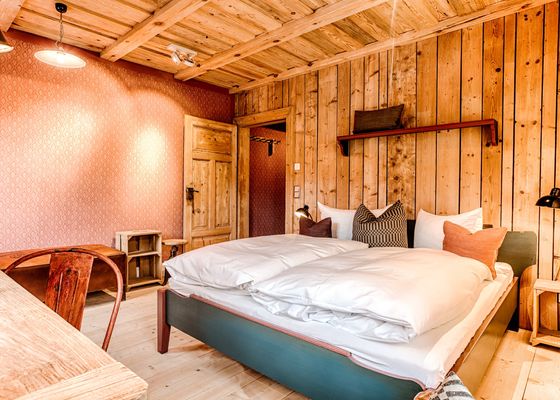 The hygiene concept in our hotel: 
Trained staff who is familiar with safety guidelines of local authorities
Staff wears masks and gloves where necessary
Disinfectants in rooms and public areas
Distance rules are observed
Buffet with service
Visits to restaurants by prior arrangement only
Limited number of guests in the restaurant and in the wellness areas, etc.
Special antiviral cleaning agents on an ecological basis
Comprehensive room cleaning by the staff
Guests can indicate that housekeeping is not desired
Flexible cancellation terms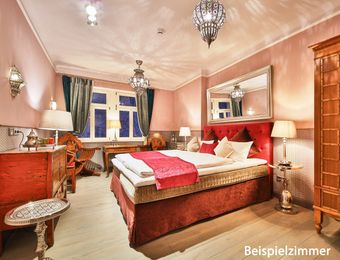 Villa Waldfrieden double room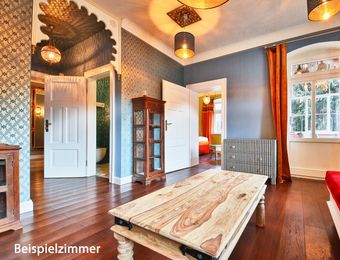 Villa Waldfrieden premium doubleroom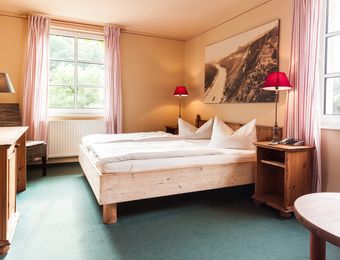 Helvetia double room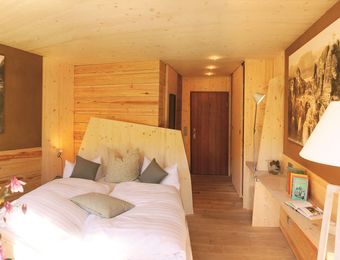 Helvetia Eco comfort room with balcony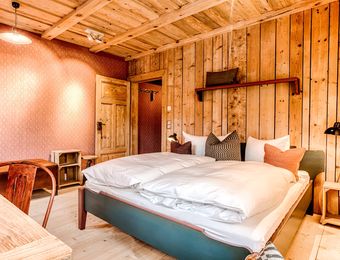 Hotel Muhle double room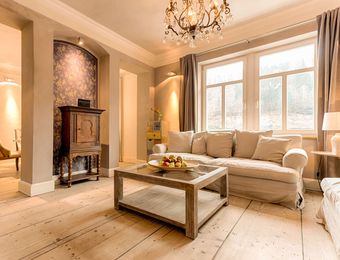 BelEtage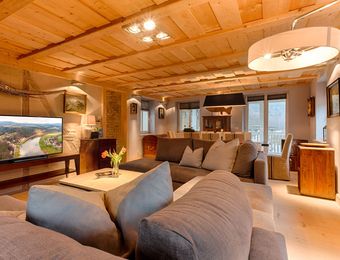 Captains loft
Review date 09. May 2022
Die Sauna ist super! Zimmer sind in Ordnung.<br />Bloß zum Abendbrot empfehle ich lieber das Strandgut Restaurant.. Gehört ja auch zum Hotel.
Review date 27. April 2022
Wir waren zu einem Kurzurlaub über Ostern mit Hund im "Helvetia". Zuerst möchte ich das Essen loben, wirklich sehr lecker. Die 2-er Tische im "Strandgut" stehen etwas sehr eng. Die Bedienung ist sehr freundlich und aufmerksam. Schön wäre, wenn man zum Frühstück die Möglichkeit hätte, gegen einen entsprechenden Betrag, ein Lunchpaket zu erhalten.<br />Das Zimmer war sauber. Nicht der neueste Stand, aber das muss, glaube ich, auch nicht immer sein.<br />Sogar ein Handtuch für den Hund lag bereit. Kostenloses Laden für das E- Auto!- Wir kommen gern wieder.
Review date 20. April 2022
The area is a beautiful part of the world. The hotel is clean and tidy... the food is wonderful. The service is with a smile and a joke ..... but here comes the bits that are annoying, considering the price.<br /><br />Rooms are not big and not for relaxing in.... they are there for sleeping in, the beds were comfortable. The bathrooms were spotless, but design and items were old. Example: no light in the shower and the shower itself.... The warm water was limited at peak times and went through a cycle of warm, cold, warm, cold. A feeling of "That will do" in the rooms. Whilst, we were there we noticed a destinct smell on the 2nd floor corridor, a musty smell but not sure what it was. Also, no minibar in the room.<br /><br />The staff didn't really explain the "Half-pension" and we ended up missing out on our meal in the evening due to a needed "time slot" You have to choose an early or late time-slot.<br /><br />The last and most annoying issue is the "Spa/sauna" it isn't at the hotel but some 500m away and needs to booked on a first-come basis and only holds 10 people at a time. The evenings are booked solid way ahead of time and we had no chance to see if the sauna was worth it or not.<br /><br />Will I return to this area ....? Certainly.... To this hotel? Not sure.<br /><br />Let me finish on a plus. The food here was perfect, the breakfast/evening buffet was delicious and the "a la carte" meanu was lovely.
Review date 17. April 2022
Sehr leckeres Essen. Super Bedienung. Sehr schöne Räume mit einen traumhaften Blick. Super
Review date 02. April 2022
Sehr gutes essen
Review date 07. March 2022
Ich war zum Wochenend-Wandertrip und habe das erste Mal in Schmilka im Hotel Helvetia übernachtet. Das Zimmer zeigte zur Elbseite mit einem herrlichen Blick. Das Zimmer selbst empfand ich als Standard, aber ich glaube, es gibt schon modernisierte Zimmer. Auch das Bad ist schon in die Jahre gekommen. Aber alles funktionstüchtig und sauber. Ich hätte mir wirklich WLAN auf dem Zimmer gewünscht, der normale Funkempfang funktioniert zumindest im Telekomnetz nicht. Und wenn man die Zeitung digital liest, vermisst man es doch. Auch wenn es angeblich nicht gewünscht ist, man kann ja selbst entscheiden, ob man digital sein möchte oder nicht. Außerdem hätte ich mir einen Wasserkocher auf dem Zimmer gewünscht (so als kleine Anregung), damit man sich außerhalb der Küchenzeiten mal einen Tee oder Kaffee zubereiten kann. Außerhalb der Saison hat man in Schmilka keine Chance, zu vorgerückter Stunde irgendwo etwas zu bekommen. Deswegen 4 der 5 Sterne. Ein großes Lob an das gesamte Personal. Sie alle waren zuvorkommend, freundlich und aufmerksam. Und die Küche einfach nur mega. Vom Frühstücksbuffet angefangen bis zum Dreigang-Menu am Abend; es fehlte an nichts, war super Qualität und absolut lecker. Danke dafür! Schade war, dass die Bäckerei am Sonntag geschlossen war, wir hätten gern mehr von dem leckeren Biobrot zum Mitnehmen gekauft. Wir kommen bestimmt wieder.
Review date 05. March 2022
Bin gespannt wie es wirklich aussieht.<br />Die Bilder im WAP sehen gut aus.
Review date 22. December 2021
Tolle Location, um nach einer Wanderung einzukehren
Review date 22. November 2021
essen war sehr sehr gut, bedienung sehr freundlich leider nur 4 sterne weil wlan nur an 3 orten auf dem gelände vorhanden ist.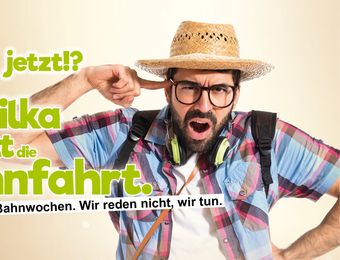 Railway tickets for free!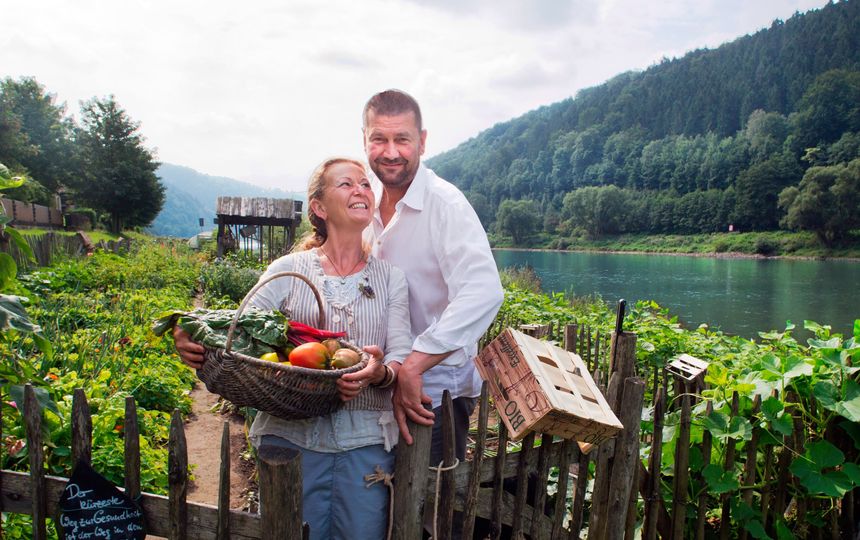 Hosts
We welcome you warmly!
 
"We pursue the organic idea sustainably and with a lot of cordiality, because we love what we do. Our guests are always the focus. Organic does not only having to do with abandonment and compromise. Organic means enjoying sustainably, in harmony with the environment, our fellow human beings and our own bodies."
 
In order to offer their guests safe enjoyment, the Hitzer family in Schmilka is constantly implementing their vision of an organic retreat down to the smallest detail.
 
"Organic" is not seen as a trend for the sustainable development of the small former boatmen's village, but as a prerequisite for a healthy lifestyle and the preservation of natural resources for the future.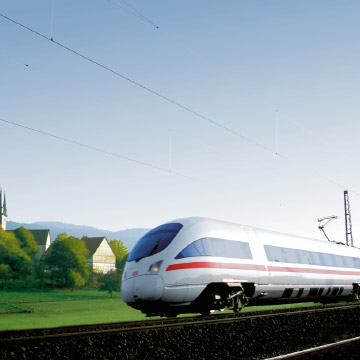 Arriving by train
© Deutsche Bahn AG / Gert Wagner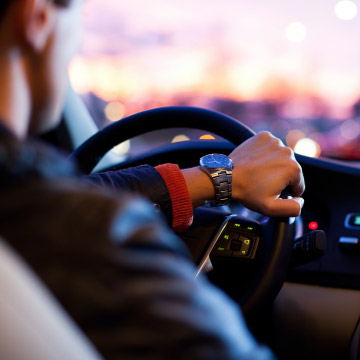 Get here by car