Highlights
Restaurant for hotel guests
Vegetarian menu
Vegan dishes
Allergy-free kitchen
Services around Organic cuisine
Whole food
Menu selection
Vital kitchen
Hotel bar
Diet kitchen
Highlights
Hotel with charging station for e-cars
Services around Sustainability
Certified BIO HOTELS member since March 2010
Inspected by ABCERT
5,7 kg Co2-equivalents/night
40,0 tons Co2-equivalents/year
Highlights
Vacation with your dog
Hotel with limited wifi
Hotel for celebrations
Vacation with animals
Fasting leave
Services around Vacation
Holidays on a Farm
Elevator
Free parking
Pick-up service from train stations included
Non smoking hotel
Free WIFI
Summer sports activities such as hiking, cycling, golfing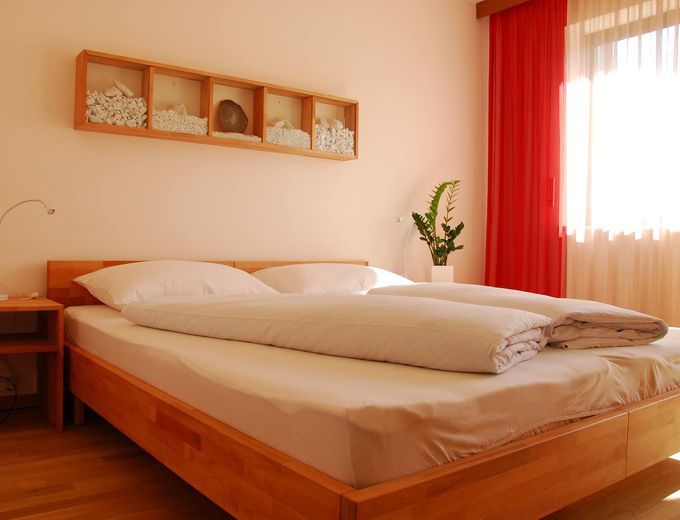 Bio-double room with balcony
Meal plan
Keine Verpflegung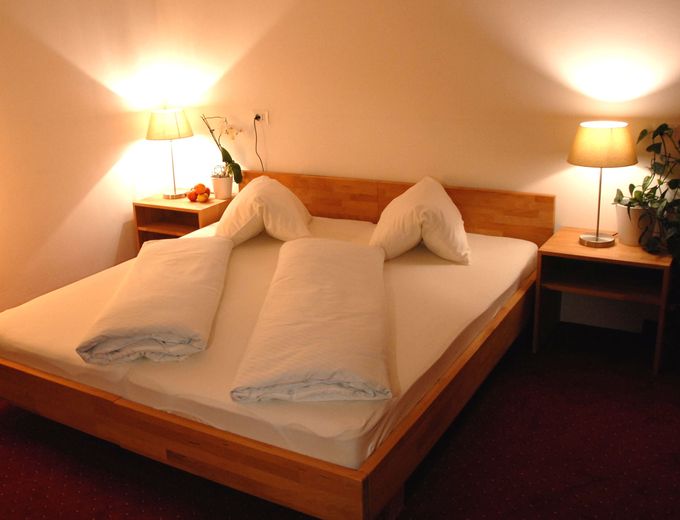 Double room with balcony
Meal plan
Keine Verpflegung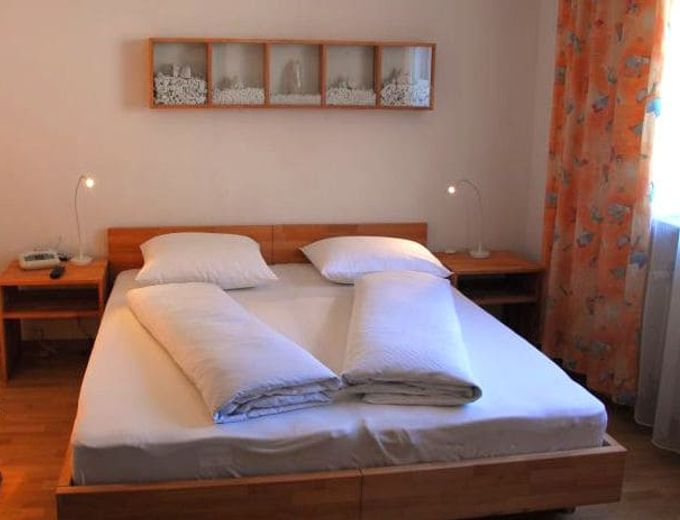 Organic double room without balcony
Meal plan
Keine Verpflegung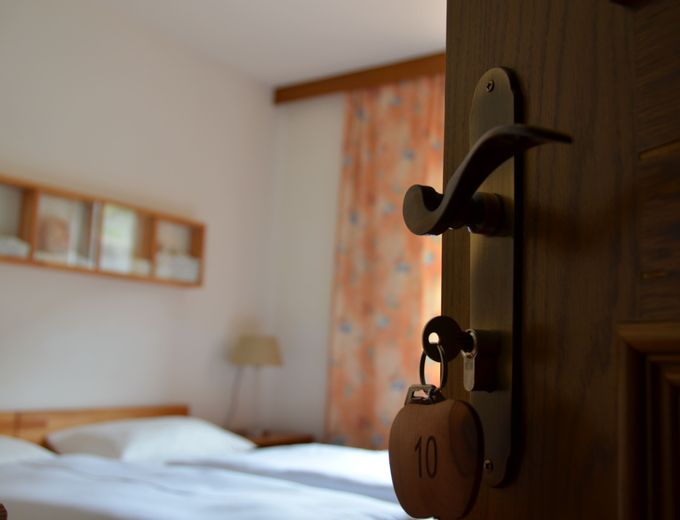 Double room without balcony
Meal plan
Keine Verpflegung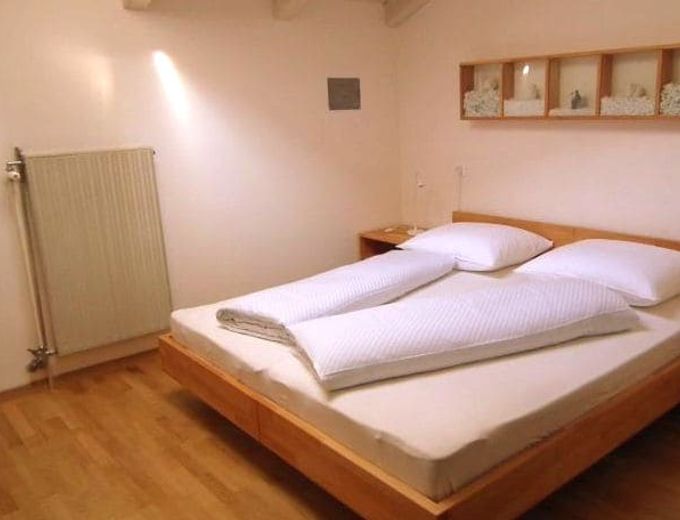 Organic attic double room
Meal plan
Keine Verpflegung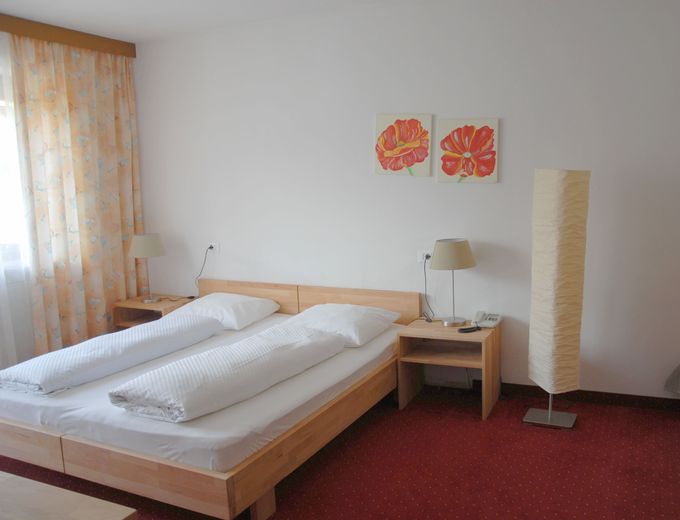 Shared rooms with balcony
Meal plan
Keine Verpflegung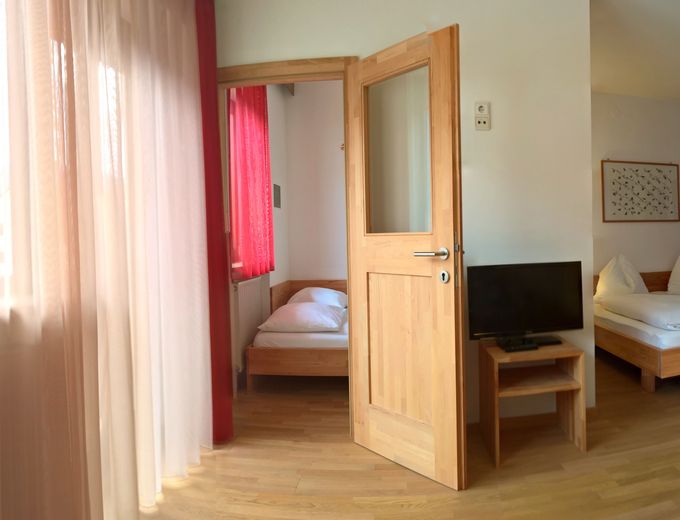 Organic shared rooms with balcony
Meal plan
Keine Verpflegung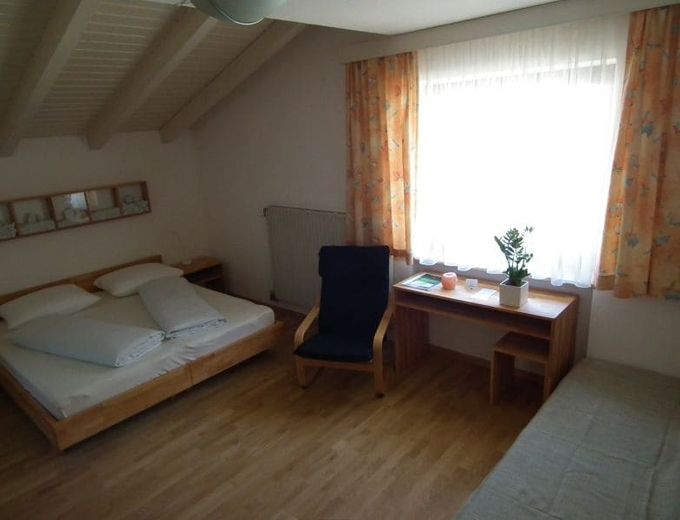 Organic shared rooms with balcony
Meal plan
Keine Verpflegung
Organic shared room with roof window
Meal plan
Keine Verpflegung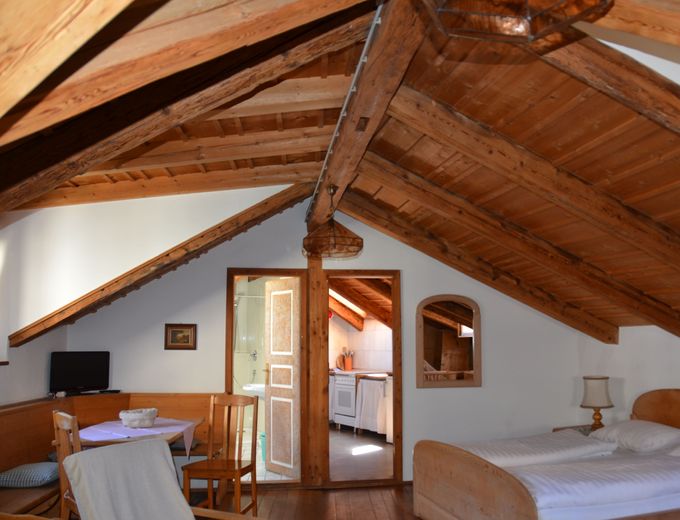 Farm holiday - Appartment A
Meal plan
Keine Verpflegung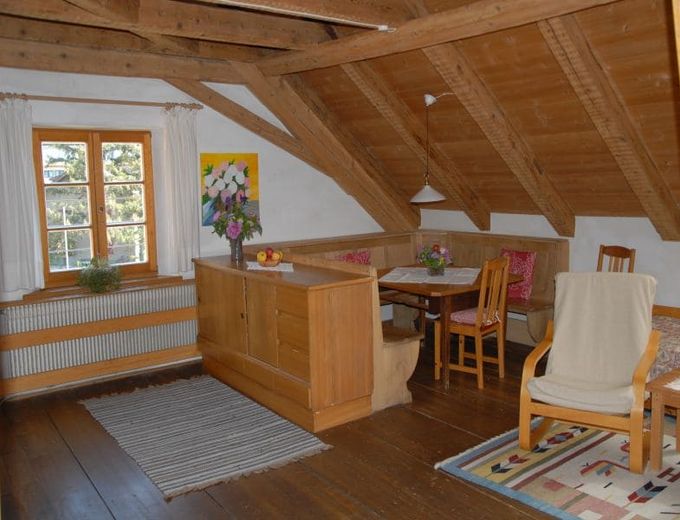 Farm holiday - Apartment B
Meal plan
Keine Verpflegung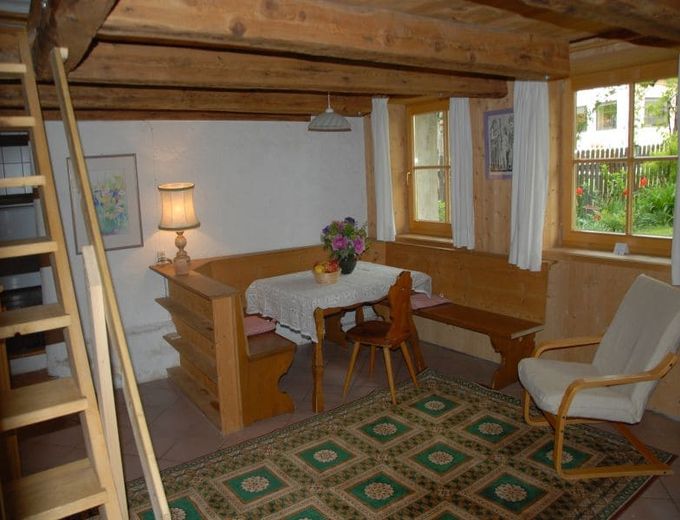 Farm holiday - Apartment C
Meal plan
Keine Verpflegung
Review date 09. October 2020
Sehr freundlich und sehr sauber
Review date 19. September 2020
Das Personal war sehr aufmerksam, hilfsbereit und herzlich -- man hat sich direkt wohlgefühlt. Auch war das Essen qualitativ hochwertig und sehr lecker! Außerdem sind die Zimmer sehr geräumig und sauber.<br /><br />Die Pferde, die im dazugehörigen Bio-Reiterhof Vill untergebracht sind, sind ausdauernd, trittsicher und zugleich ausgeglichen, weshalb das gebuchte "Pferdeerlebnis Vinschgau" großen Spaß bereitet hat. Hier ist auch zu erwähnen, dass der Reitlehrer sehr freundlich war und man bei den Ausritten die Landschaft auf eine andere, sehr schöne Art und Weise erleben konnte.<br /><br />Ich kann einen Aufenthalt im Bio Landhotel Anna wärmstens weiterempfehlen!
Review date 17. September 2020
Tutto perfetto staff accogliente e colazione super
Review date 14. September 2020
Pulito e attento a norme anti Covid-19 personale gentile e disponibile
Review date 08. September 2020
Super Freundlich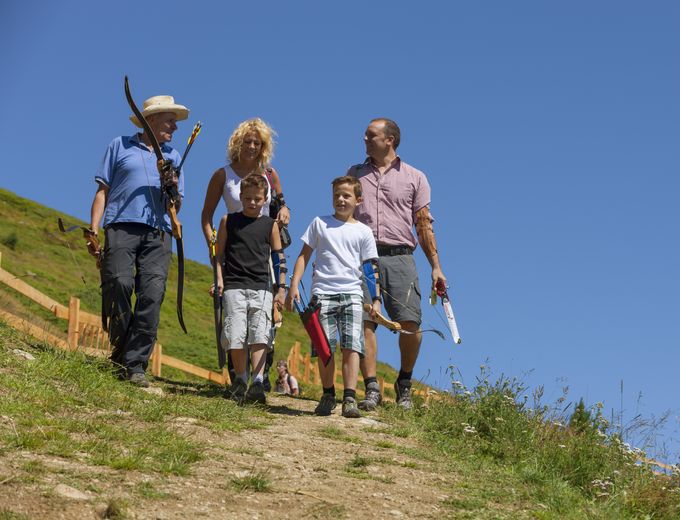 Happy family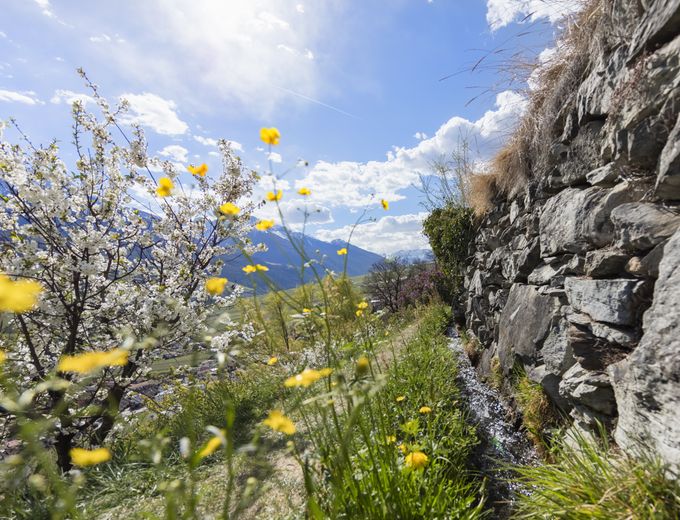 Spring hiking week in South Tyrol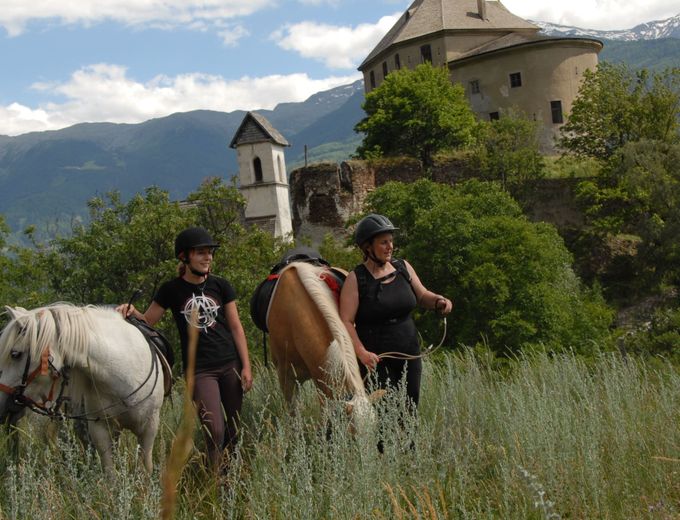 Horse riding experince in Val Venosta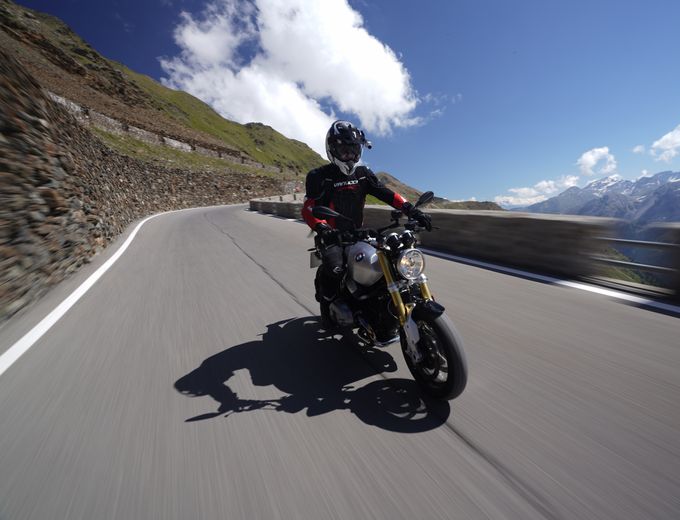 Horseback and motor riding - for her and for him!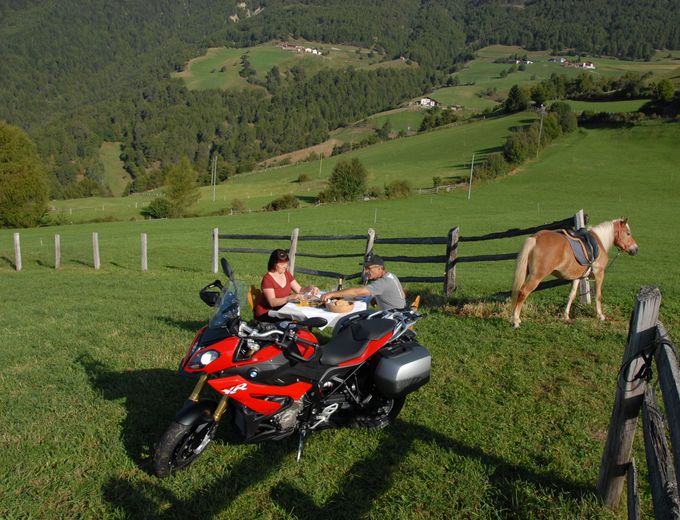 Horseback and motor riding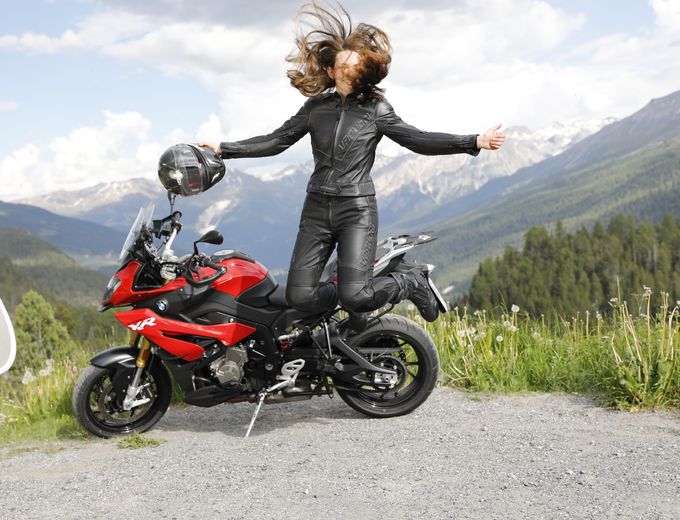 Two wheels freedom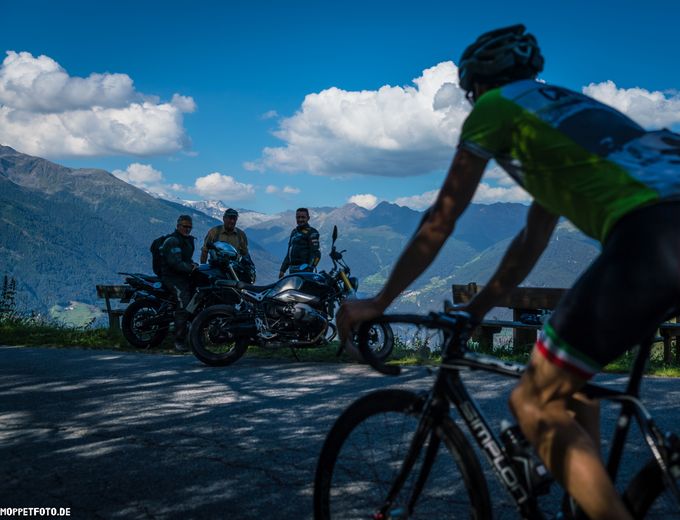 Two wheels freedom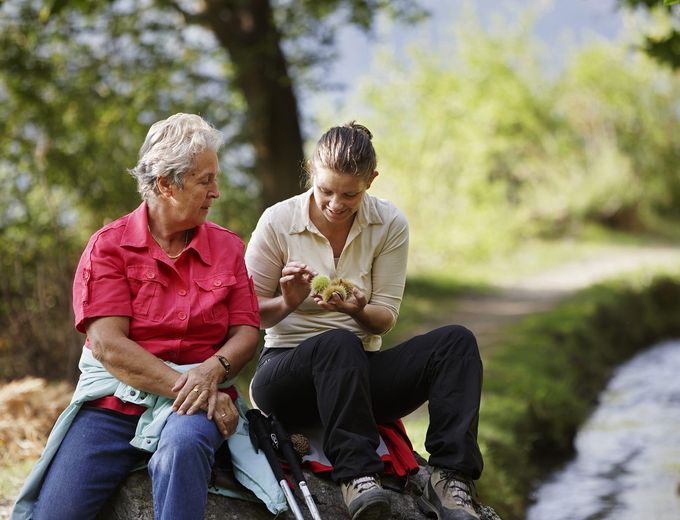 Hiking week in South Tyrol discovering brooks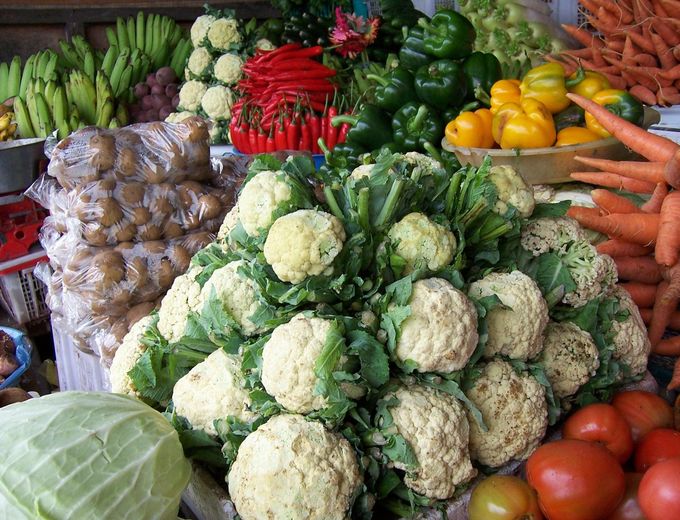 Fasting with fun - Hippocrates´ program
Get here by car