Highlights
Public Restaurant
Vegetarian menu
Vegan dishes
Allergy-free kitchen
Services around Organic cuisine
Vital kitchen
Whole food
Buffet meals
Hotel bar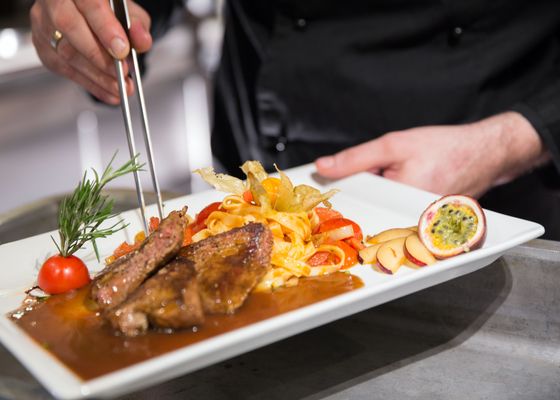 100% certified:

From the vital breakfast buffet to the evening live cooking buffet, only freshly prepared, organically grown are served, whenever possible from the region. Our partner company, a local Bioland gardener, ensures that herbs, salads and vegetables are available during harvest time through daily consultation with the team of chefs. Creativity and initiative as well as regular workshops with top organic chef Bernd Trum have an impact on the variety of buffet offers. From eggs to self-smoked fish from organic farms and regional dry age Galloway beef, there is a choice of high-quality meat and fish dishes, as well as vegetarian delicacies and vegan creations.
Services around Sustainability
Organically built building
12,13 kg CO2e/night
468,7 tons CO2e/year
Our contribution to the future:

We are committed to sustainability in thinking and acting. In our mission and vision, resource conservation is a value that we implement in our daily activities. All areas that are visible, such as the building biological design of the rooms, through the extensive restaurant-offers and the original wellness- and conference offer, reflect the sustainability concept. It continues behind the scenes. From cleaning agents and detergents to green electricity, a holistic organic concept is present.
Highlights
Nature hotel
Vacation with your dog
Hotel for celebrations
Services around Vacation
Elevator
Free WIFI
Non smoking hotel
Free parking
Summer sports activities such as hiking, cycling, golfing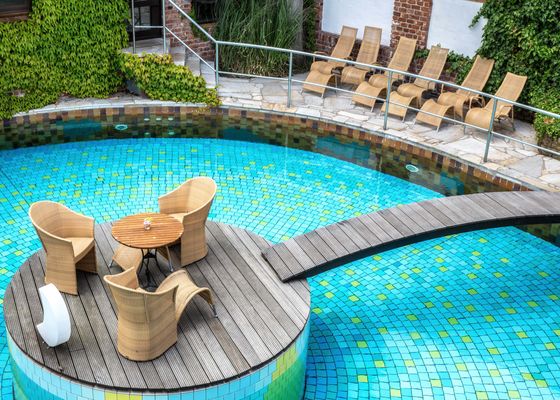 Sustainable hotel experiences:

Whether short or long, whether alone or with others: a vacation from everyday life begins with the sight of Land Gut Höhne. It feels like a small world of its own, far removed from the usual normality. The variety of room choices is as great as taste and needs allow. Stay by the outdoor pool, enjoy healthy culinary delights from morning to evening, find peace with the variety of mindfulness courses or enjoy our various sports offers. There is always something to find for the young and the young at heart in every season.
Highlights
Hotel with day spa
Hotel with swimming pool
Hotel with sauna
Hotel with gym
Hotel with yoga
Services around Wellness
Relaxation area
Outdoor pool
Energetic treatments
In-house thermal bath
Feel-good garden
Steam bath
Indoor swimming pool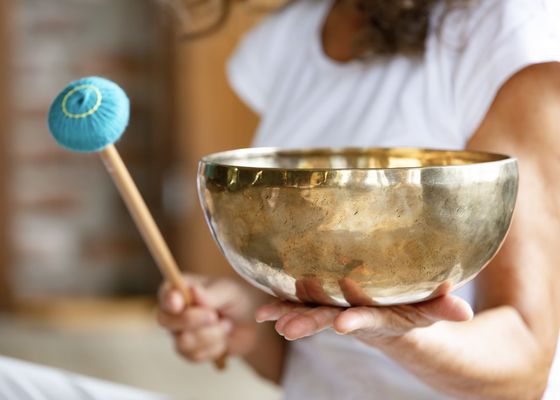 Sustainable wellness experiences:

Original wellness in the Neandertal Therme on Land Gut Höhne – the natural form of wellbeing. Enjoy activating courses, sport activities and mindfulness courses. Sustainable massage alternatives are, for example, yurashi and sound massages to get rid of permanent tension. In small groups, forest bathing, foot feeling, sound massages, meditation, dream trips to Qi Gong and mindfulness yoga are on offer, too. Surely everyone takes the good effect of our wellness offer back to their home!
Services around Green Meetings
Meeting room with daylight
Conference equipment
Modern conference technology
Sustainable & recyclable conference materials
Network technology
Break area
Catering / brain food
Make your events green:

At Land Gut Höhne you can take the term Green Meeting literally. All conference rooms are, if not located directly in the natural park, at least equipped with a terrace. Green is not only the view through the windows, also the outdoor area offers green open spaces for workshops or group works. It is not surprising that the range of measures to promote learning in the outdoor area is also creative. The latest technology powered by green electricity, such as Clevertouch, an 86-inch display with an integrated camera for digital meetings, also replaces paper, pens or index cards. If desired, these utensils are of course available – all of them in recycled quality.
The hygiene concept in our hotel: 
Trained staff who is familiar with safety guidelines of local authorities
Staff wears masks and gloves where necessary
Disinfectants in rooms and public areas
Distance rules are observed
Self-service buffet (gloves available for guests)
Buffet with service
Visits to restaurants by prior arrangement only
Limited number of guests in the restaurant and in the wellness areas, etc.
Varying times for breakfast, lunch and dinner
Hygiene breaks during catering
Separate relaxation rooms
Special antiviral cleaning agents on an ecological basis
Comprehensive room cleaning by the staff
Guests can indicate that housekeeping is not desired
Flexible cancellation terms
Hygiene concept based on the current status of the applicable local CoronaSchVo.
The hygiene concept can be made fully accessible to guests.
Hygiene officers in the company: Miriam Trinkaus, Marc-Tilo Reucher.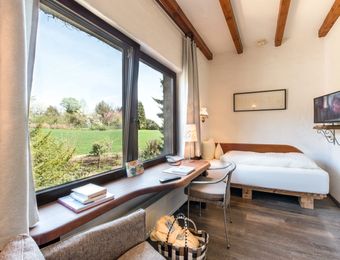 Single room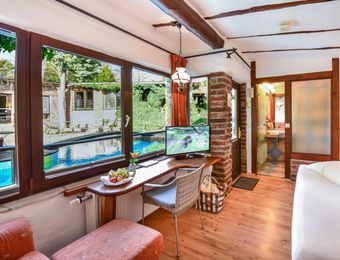 Pool-Feeling single room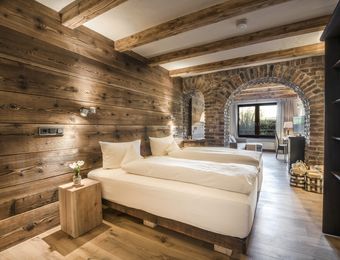 Gutshof double room
"Land Gut"-room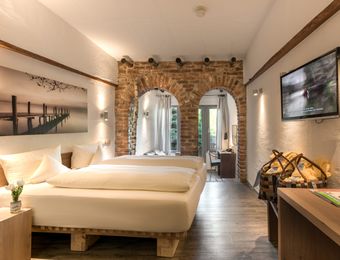 "Pool-Fühl"-room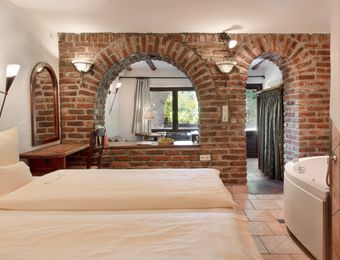 Comfort double room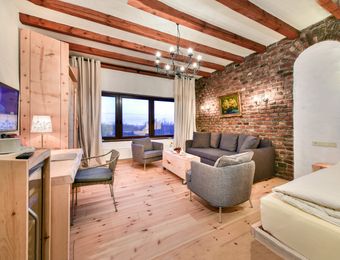 Wellness Appartement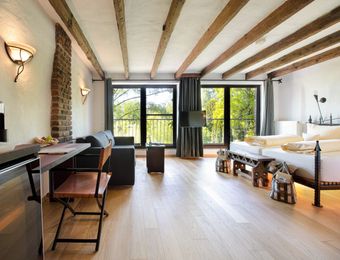 Yellow Wellness Suite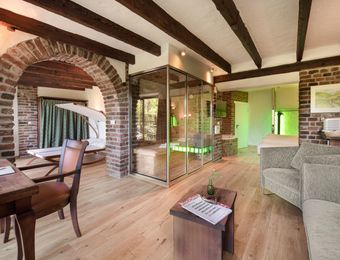 Green Wellness Suite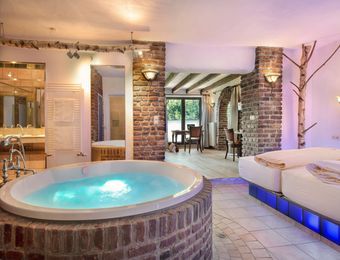 Blue Wellness Suite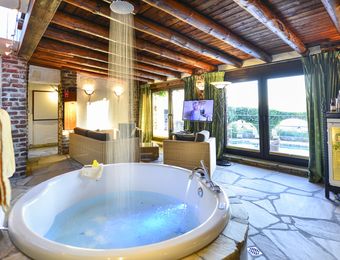 Pool Wellness Suite
Overall rating
3664 rating
Review date 22. May 2022
Einfach genial, wir kommen wieder!
Review date 21. May 2022
Sehr netter Kontakt!
Review date 20. May 2022
Sehr schön gelegenes Hotel. Die Anlage ist mit viel Liebe zum Detail gestaltet.<br />Personal ist ausgesucht freundlich und die Küche sehr gut.<br />Auch als Tagungshotel empfehlenswert.
Review date 19. May 2022
Ein Labyrinth im Grünen
Review date 18. May 2022
Fantastic conference venue. Five star service in a rural location with outside relaxation areas.
Review date 18. May 2022
Underbart !
Review date 17. May 2022
Very friendly personnel. Cosy rooms. Great breakfast.
Review date 16. May 2022
Ein unglaublich schönes Hotel! Idyllisch, nachhaltig, hochwertig und mit sehr sehr freundlichem Personal.
Review date 15. May 2022
Gut gemeint ist leider nicht gut gemacht. Meine Frau hat uns ein Wellness-Wochenende im Hotel geschenkt, in erster Linie ging es also um die Entspannung. Entsprechend große Hoffnung hatten wir also in die "Neandertal-Therme" gelegt. Leider waren wir davon maßlos enttäuscht - drei Saunen und ein Dampfbad, dazu neue Erlebnisräume und zwei Pools. Zwei der Saunen lagen außen, waren aber nicht mal groß genug um sich zu zweit hinzulegen. Die Innensauna war extrem dunkel und roch unangenehm, das Dampfbad haben wir uns gar nicht mehr angeschaut. Generell machte der Wellnessbereich den Eindruck, die besten Jahre lang hinter sich zu haben - gedrückte Atmosphäre, extrem dunkel, Umkleiden im Schulsport-Flair. Die neuen "Erlebnisräume" sind äußerst kitschig - auch wenn die Idee sicher gut gemeint war. Da wir ein Arrangement inklusive Wellness hatte, jedoch zwei Stunden eher angereist sind, wurden uns noch je 20€ extra berechnet, hätten wir gewusst, was uns erwartet, hätten wir uns das sicher erspart. Der Außenbereich ist sonst zwar großzügig, zum Teil sind die Liegeflächen aber direkte Ausläufer einer Hofeinfahrt, wo dann auch ein Auto steht. Wirkt leider alles zusammengewürfelt.<br /><br />Das ist leider auch der Gesamteindruck - auf dem Weg zu einem Bio-Hotel gibt es sicher Bereiche, die einladend daherkommen - das ganze ist leider nicht zu Ende gedacht. Hier fehlt das ganzheitliche Konzept. Die Lobby ist noch angenehm, dann gelangt man aber in das geflieste Treppenhaus in Schullandheim-Charakter. Die Teppichböden vor den Zimmern lieblos - Kabelkanäle an der Decke dann in anderem Holz, ein seltsamer mix aus Landhaus-Stil, Mittelalter und modern - es sieht alles selbstgemacht aus.<br /><br />Das Zimmer hatte ein wirklich großzügiges, geschmackvolles und modernes Bad, der Wohnraum hatte ein "Bio-Bett" mit entsprechenden Nachttischen, dazu passte dann aber die alten Einbauschränke und Sideboard, zusammen mit der alten Zimmertür nicht wirklich - die Zimmer wirken kühl und wenig gemütlich.<br /><br />Das Abendessen war gut, wenn auch vom Buffet her überschaubar und qualitativ durchschnittlich. Das Sushi-Live-Cooking bestand leider nur aus sehr einfachen Maki-Rollen, am anderen Live-Bereich wurden Gnocchi mit Tomatensauce zubereitet. Der vegane Part bestand dann leider nur aus Salat, eingelegtem Gemüse und einer Tomaten-Zucchini-Pfanne.<br /><br />Da das Personal außerordentlich freundlich und bemüht war, wären 2 Sterne zu wenig. Für ein Wellness-Wochenende zu zweit kann ich das Hotel leider nicht empfehlen und würde nicht wiederkommen - hier gibt es viel zu tun, um es attraktiv zu machen. Als Business-Hotel kann man sicher nichts verkehrt machen.
Review date 15. May 2022
Eine wunderbare, ruhige Atmosphäre bei wundervollem Essen! Der Wellnessbereich ist auch sehr schön. Das Personal ist ausgesucht freundlich.
Review date 14. May 2022
Wir haben den Aufenthalt im Rahmen eines Golf- und Wellnessarrangements gebucht. Es war wirklich ein sehr schönes, erholsames Wochenende. Wer Wert auf gutes und gesundes Essen legt,ist hier genau richtig. Die Golfanlagen waren fußläufig und unkompliziert zu erreichen. Das Personal war immer nett,freundlich und sehr hilfsbereit.<br />Unsere Zimmer lagen sehr ruhig in Richtung des Gartens inmitten der Natur. Wir werden auf jeden Fall noch einmal wieder kommen!
Review date 13. May 2022
Wir waren von Beginn an begeistert! Bedenken hatten wir wegen des Essens im Restaurant, aber es war perfekt. Ein hervorragend organisiertes, dekoriertes und leckeres Buffet mit fantastischer Auswahl an Bio-Speisen; auch für Veganer und Fleischesser. Die Qualität hätte nicht besser sein können.<br />Das Zimmer war modern im Stil des Hotels und überzeugte sogar besser als auf den Fotos. Alles war top-gepflegt, sauber und technisch durchdacht.<br />Alle im Service waren freundlich, sehr hilfsbereit und nie aufdringlich. Die Umgebung ist ebenfalls sehr schön.<br />Der perfekte Ort zum Entspannen und Erholen.
Review date 13. May 2022
Es ist alles vorhanden. Es wirkt bereits sehr abgenutzt und die Dusche könnte nach meinem Emfinden größer sein. Das Poolzimmer ist im Vergleich zu den anderen Zimmer sehr klein und weniger luxuriös, wobei der Pool zwar vor der Tür liegt. Dies, meiner Meinung nach, jedoch nicht den Preis von 165€ im Vergleich zu den anderen Zimmern erklärt. Service sehr gut, nettes freundliches Personal.
Hosts
Land Gut Höhne is a living whole. Now, in third generation, the hotel family together with the next generation, a great team of employees and a lot of real manual work and passion is developing the company structurally and in terms of content through many a change phase into a successful future. The conviction that hospitality is part of a good life, that people respectfully exchange ideas in an inspiring place and want to eat and enjoy well together at a long table, gives work real meaning.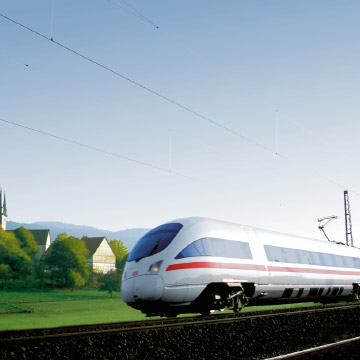 Arriving by train
© Deutsche Bahn AG / Gert Wagner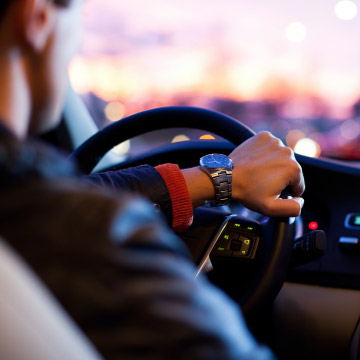 Get here by car