Services around Organic cuisine
Public Restaurant
Vegetarian menu
Vegan dishes
Allergy-free kitchen & intolerances
Buffet meals
Vital kitchen
Whole food
Hotel bar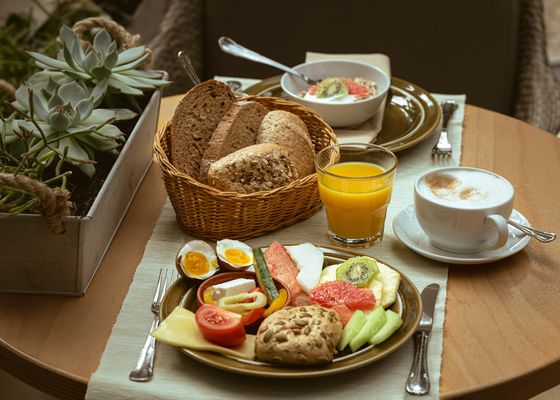 100% certified:

From the vital breakfast buffet to the evening live cooking buffet, only freshly prepared, organically grown products are served, whenever possible from the region. Our partner company, a local Bioland gardener, ensures that herbs, salads and vegetables are available during harvest time through daily consultation with the team of chefs. Creativity and initiative as well as regular workshops with top organic chef Bernd Trum have an impact on the variety of buffet offers. From eggs to self-smoked fish from organic farms and regional dry age Galloway beef, there is a choice of high-quality meat and fish dishes, as well as vegetarian delicacies and vegan creations.
Services around Sustainability
Hotel with charging station for e-cars
Inspected by ABCERT
Climate balanced hotel
12,13 kg CO2e/night
468,7 tons CO2e/year
Resource-saving building biology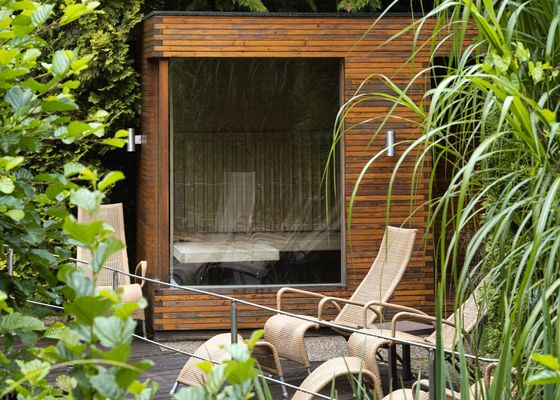 Our contribution to the future:

We are committed to sustainability in thinking and acting. In our mission and vision, resource conservation is a value that we implement in our daily activities. All areas that are visible, such as the building biological design of the rooms, through the extensive restaurant-offers and the original wellness- and conference offer, reflect the sustainability concept. It continues behind the scenes. From cleaning agents and detergents to green electricity, a holistic organic concept is present.
HolidayA retreat in the mountains. An oasis in the middle of the city. A refuge by the sea. As different as these destinations are, they share one similarity: the warmth with which hotel staff interacts with you the guests. Anyone seeking for a warm and relaxed atmosphere is welcome at the BIO HOTELS.You can expect the following:A fine cuisine with no compromises on the quality of food and beverages – BIO HOTELS stand for 100 % organic products and 100 % responsibility. Lots of freetime activities. A healthy indoor climate which allows for well-being and relaxation. Encounters with inspiring individuals.
Elevator
Free WIFI
Non smoking hotel
Free parking
Nature hotel
Summer sports activities such as hiking, cycling, golfing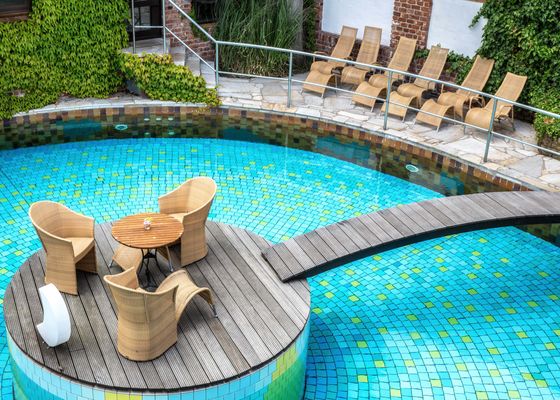 Sustainable hotel experiences:

Whether short or long, whether alone or with others: a vacation from everyday life begins with the sight of Land Gut Höhne. It feels like a small world of its own, far removed from the usual normality. The variety of room choices is as great as taste and needs allow. Stay by the outdoor pool, enjoy healthy culinary delights from morning to evening, find peace with the variety of mindfulness courses or enjoy our various sports offers. There is always something to find for the young and the young at heart in every season.
Wellness:A delicious extensive breakfast.  A walk over meadows and along green lanes. Sweat bathing in the sauna and a jump in the pond. Our BIO HOTELS wellness specialists invite you to take a breath and relax. 100 % certified and natural cosmetic products is a must-have. Furthermore, resource-saving operation is a quintessential providing you with relaxation on a whole new level of environmental certainty.You can expect the following:Hours of bathing joy in luxurious swimming pools and ponds. A great variety of saunas and steam baths. A nice offering of certified natural cosmetics. Fitness, Yoga, and meditation rooms. Massages, energetic treatments, revitalizations, and many other beauty applications. A well trained and qualified staff.
Hotel with swimming pool
Indoor swimming pool
Outdoor pool
In-house thermal bath
Hotel with sauna
Steam bath
Hotel with day spa
Hotel with gym
Hotel with yoga
Energetic treatments
Relaxation area
Feel-good garden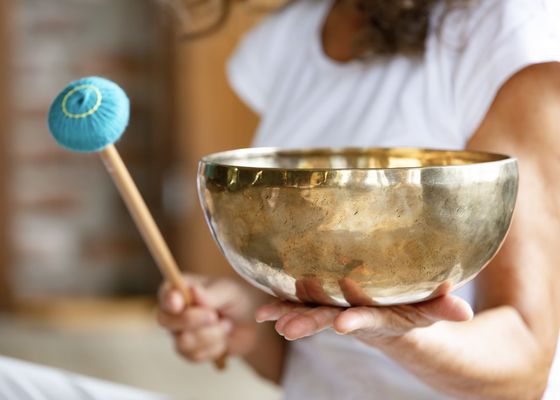 Sustainable wellness experiences:

Original wellness in the Neandertal Therme on Land Gut Höhne – the natural form of wellbeing. Enjoy activating courses, sport activities and mindfulness courses. Sustainable massage alternatives are, for example, yurashi and sound massages to get rid of permanent tension. In small groups, forest bathing, foot feeling, sound massages, meditation, dream trips to Qi Gong and mindfulness yoga are on offer, too. Surely everyone takes the good effect of our wellness offer back to their home!
Meetings: Start your meeting with rested mind and clear outlook. Work concentratedly and enjoy vitamin boosts during the break. Experience a healthy mix of intensive teamwork and relaxation programs. Our BIO HOTELS focused on Green Meetings offer great and sustainable conditions for meetings and workshops of all sorts.You can expect the following:Inspiring rooms with great daylight. State-of-the-art equipments. Vitamin-packed breaks. Flexible eating hours. Possibilities to relax and move actively. Receive a Green Meeting certificate on request.
Catering & brain food
Break area
Sustainable & recyclable conference materials
Modern conference and network technology
Conference equipment
Meeting room with daylight
Meeting packages
DenkBar concept
DenkBar concept with a coffee break
Contact
+49 2104 7780
info@guthoehne.de
Brainfood: nuts, banana bread, granola bars, fruit, smoothies and much more.
Buffet: appetizers, main course (vegetarian, fish, meat, vegan)
Non-alcoholic drinks
Alcoholic drinks
Restaurant: 12:00-14:30 and 18:00-22:00
Hotel bar: From 20:00
Framework programme
Sauna
Wellness area
Fitness room
Indoor pool
Outdoor pool
Tennis court
Horse riding
Yoga
Hiking
Cycling
Table tennis
Billiards
mindfulness courses
guided hiking tours
Surroundings
Neanderthal Museum
Stinderbach Valley
Düsseldorf
Seminar
Conference
Workshop
Creative processes
Training
Meeting times
Monday-Sunday, 7:00–20:00
Deviations are possible by arrangement.
Equipment
Elevator
Barrier-free (not all meeting rooms are barrier-free)
Hybrid meetings (additional technology subject to charge)
Location and parking
On the outskirts of the city
Nearest train station: Düsseldorf (distance approx. 20 km)
Nearest bus stop / cab rank: Am Lindchen (distance approx. 250 m)
In-house parking spaces: 130 (free of charge)
E-charging stations: 2
Maximum meeting capacity
Max. Number of persons: 517
Total event area: 900 m²
Total number of meeting rooms: 15 (from 10 to 110 people)
Maximum overnight capacity
Max. Number of persons: 222
Total number of hotel rooms: 126 (30 single rooms / 89 double rooms / 2 multi-bed rooms / 5 suites)
Check-in 15:00 / Check-out 11:00 (hotel rooms)
Break area
Terrace: 70 persons distributed on 3 terraces
Smoking area: in front of the main entrance, at the fire bowl
Foyer: 50 persons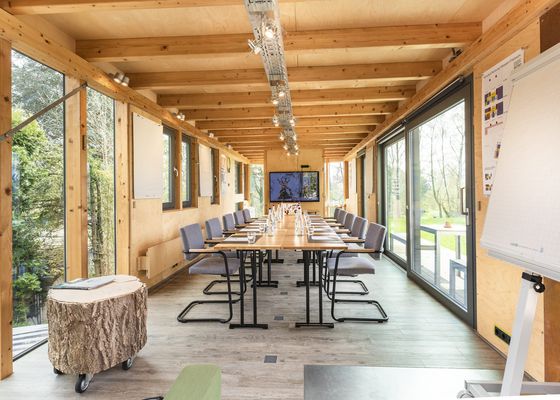 Make your events green:

At Land Gut Höhne you can take the term Green Meeting literally. All conference rooms are, if not located directly in the natural park, at least equipped with a terrace. Green is not only the view through the windows, also the outdoor area offers green open spaces for workshops or group works. It is not surprising that the range of measures to promote learning in the outdoor area is also creative. The latest technology powered by green electricity, such as Clevertouch, an 86-inch display with an integrated camera for digital meetings, also replaces paper, pens or index cards. If desired, these utensils are of course available – all of them in recycled quality.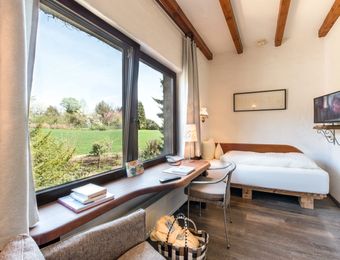 Single room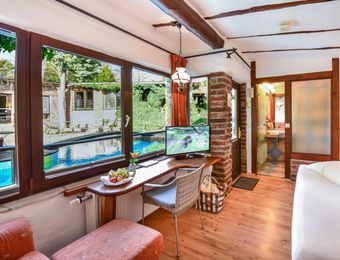 Pool-Feeling single room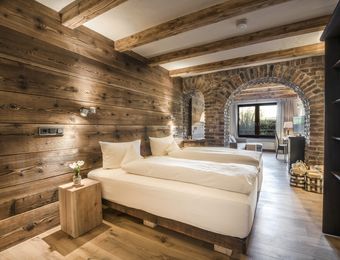 Gutshof double room
"Land Gut"-room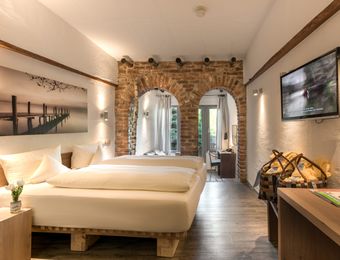 "Pool-Fühl"-room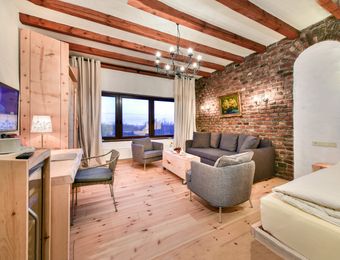 Wellness Appartement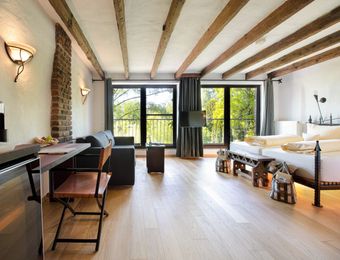 Yellow Wellness Suite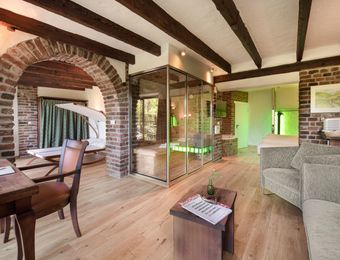 Green Wellness Suite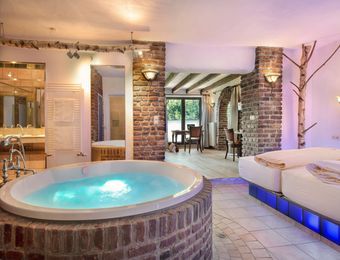 Blue Wellness Suite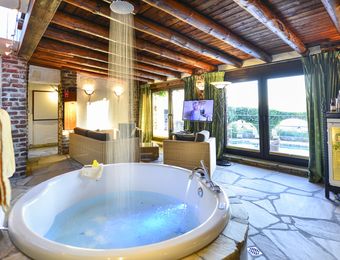 Pool Wellness Suite
Overall rating
5483 rating
Review date 30. November 2023
Unfassbar leckeres Essen, tolles Ambiente. Die Zimmer sind super, insbesondere die Betten sind phantastisch, haben lange nicht mehr so gut geschlafen.
Review date 29. November 2023
Das Hotel insgesamt, Frühstück, Zimmer, Schwimmbad, Fitnessstudio.
Review date 27. November 2023
Ein wunderschönes Hotel, dass bis ins Detail abgestimmt ist. Der Wellnessbereich ist super und das Frühstück schwer zu übertreffen. Frische Säfte und Produkte, von guter Qualität.
Review date 22. November 2023
Das Personal ist sehr nett und kompetent, der Wellness Bereich sehr gut organisiert und kann sehr schön draußen sitzen und einfach nur die Natur genießen. Auch lassen die verschiedenen Saunen keine Wünsche offen
Review date 21. November 2023
Sehr schönes Tagungshotel
Review date 21. November 2023
Eine große Matratze wäre schöner. Ansonsten war alles perfekt, besonders der Service und das Essen. Die Auswahl bei jeder Mahlzeit war grandios und wirklich alles war super lecker. Wir hatten ein tolles Wochenende und kommen gern wieder.
Review date 20. November 2023
Wir haben die Zeit im Land Gut Höhne zu jeder Sekunde absolut genossen. Die Gestaltung des Hotels ist sehr geschmackvoll, gemütlich und einladend. Der Service war ausgezeichnet, sodass wir alle Anspannung des Alltags vergessen konnten. Das Essen war ebenfalls sehr vielfältig, gesund und von ausgezeichneter Qualität. Im Spabereich gibt es vier Saunen, die jedoch an dem Wochenende unseres Besuchs oft voll waren; nichtsdestotrotz haben sich genug Gelegenheiten für eine Nutzung ergeben. Insgesamt wurden all unsere Erwartungen um Längen übertroffen. Wir sehnen uns jetzt schon zurück!
Review date 20. November 2023
Es war ein sehr schönes langes Wochenende,für eine kurze Auszeit sehr zu empfehlen.Essen und Service sehr gut, Zimmer ausgezeichnet. Kommen gerne wieder,sehr zu empfehlen.Haben uns sehr wohl gefühlt.!
Review date 17. November 2023
Ein wunderschönes Hotel zum Wohlfühlen und Relaxen.
Review date 16. November 2023
Ganz toller Flecken Erde. Vielen Dank für den schönen Abend, ganz besonders an Manolito und Maurice. Es war sehr, sehr lecker. Sehr aufmerksamer, dezenter Service. Weiter so! LG, Spoo
Review date 14. November 2023
Wunderschönes Hotel, ein bisschen wie ein verwunschenes Märchenschloss, ziemlich verwinkelt, aber mit ganz vielen liebenvollen Kleinigkeiten ausgestattet. Besonders gut haben mir die Eierbecher beim Frühstücksbüffet und die Lampenschirme beim Abendessen gefallen ;-). Wir waren leider nur eine Nacht hier, da wir auf der Durchreise von Amsterdam nach München waren, wären aber gerne länger geblieben. Das Gutshof-Zimmer mit Badevergnügen ist romantisch, gemütlich, bequem, nicht hellhörig - einfach zum Wohlfühlen.(Und riecht auch noch gut). Personal war freundlich und nett. Alles sehr sauber. Ich liebe die Mischung aus alt und modern, die in diesem Hotel wirklich außerordentlich gut gelungen ist. Die Ausstattung ist gleichzeitig chic und modern und urgemütlich - muss man erstmal schaffen. Man hat die Möglichkeit, an Aktivitäten wie Meditationen, Waldspaziergängen, Qui Gong und Ähnlichem teilzunehmen, aber dazu hat für uns die Zeit leider nicht gereicht. Der Spa-Bereich ist klein, aber fein. Viele kleine, zunächst unauffällige Extras verleihen dem Hotel wirklich einen außergewönlichen Charme. Für Veganer und Vegetarier (ich gestehe, ich gehöre nicht dazu), muss das Frühstücksbüffet das Paradies sein. Ich habe noch nie in einem Hotel so eine enorme Auswahl an "gesunden" Speisen gesehen. Für alle anderen - es ist trotzdem lecker ;-)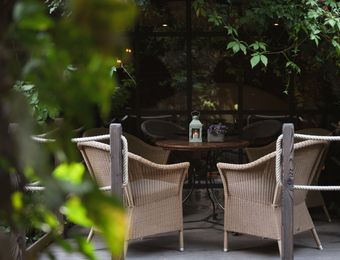 Land Gut Zeiten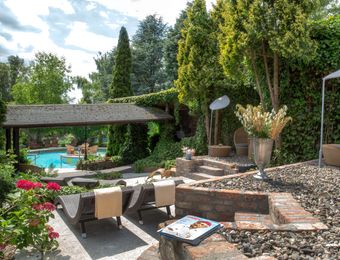 Land Gut Zeiten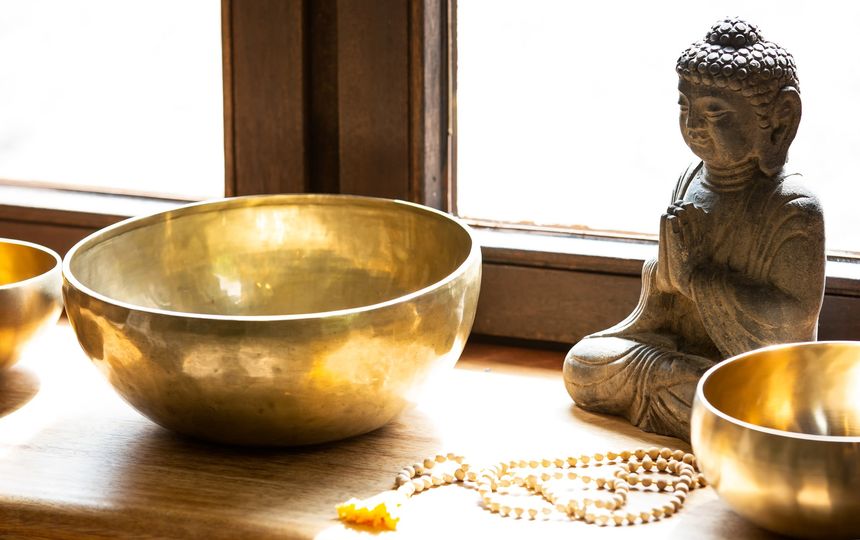 Hosts
Land Gut Höhne is a living whole. Now, in third generation, the hotel family together with the next generation, a great team of employees and a lot of real manual work and passion is developing the company structurally and in terms of content through many a change phase into a successful future. The conviction that hospitality is part of a good life, that people respectfully exchange ideas in an inspiring place and want to eat and enjoy well together at a long table, gives work real meaning.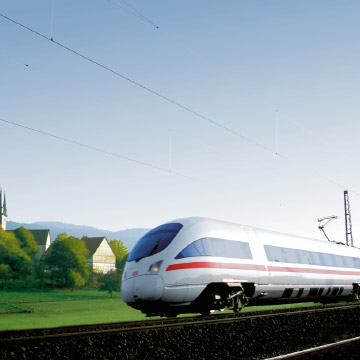 Arriving by train
© Deutsche Bahn AG / Gert Wagner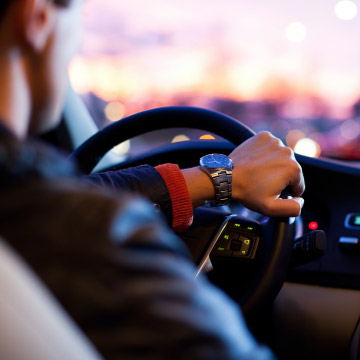 Get here by car