Services around Organic cuisine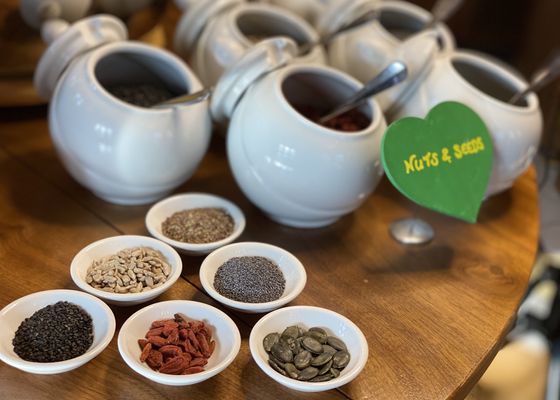 Whether in the hotel bar, minibar or at the breakfast buffet, all food served is organic and mostly regional. We are well known for our rich breakfast buffet, where vegetarians, vegans and guests with intolerances are also fully satisfied.
Services around Sustainability
Certified BIO HOTELS member since February 2018
Public interest company
Inspected by bio inspecta
6 kg Co2-equivalents/night
126 tons Co2-equivalents/year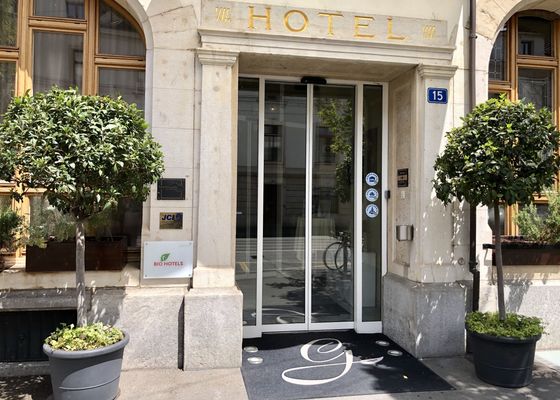 Sustainability is a concern for us in all areas. It is our goal to be a Zero-Waste Hotel. We do a lot to achieve this:
Our stale bread goes to the elephants at the Basel Zoo – they love it! Our used coffee grounds go to the Urban Agriculture Basel association, where they are used to cultivate quality mushrooms.
Our used guest soaps are recycled by the Sapocycle foundation and redistributed in vulnerable areas.To clean your rooms we use exclusively environmentally-friendly, non-toxic cleaning products from Steinfels-Swiss.Our organic waste is turned into humus at a nearby biogas plant.
Highlights
Vacation with your dog
Services around Vacation
Elevator
Free WIFI
Non smoking hotel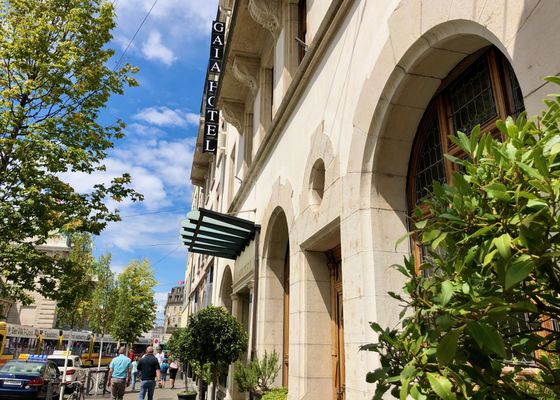 Basel is a pocket-sized metropolis. The distances are short and the cultural offerings are huge. Over 40 museums, including the world-famous Kunstmuseum, offer something for every taste. Or how about a walk along the Rhine, where countless restaurants and cafés invite you to linger a while? Either way, the GAIA Hotel is the ideal starting point: centrally located, yet quiet, and the spa area promises the best relaxation after an extended stroll through the city.
Highlights
Hotel with sauna
Services around Wellness
Massage offers
Relaxation area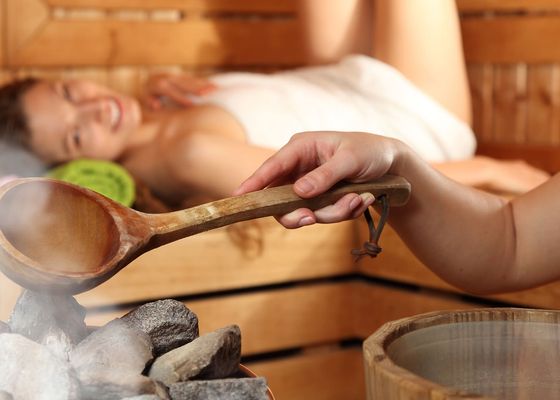 Our spa area is equipped with a Finnish sauna, a Kneipp bassin and rain showers. A samovar is available in the relaxation room, with which we prepare fresh organic teas. Or would you like a massage? In our treatment room we are happy to offer you a massage according to your wishes.
Services around Romance
Special offers for couples in love
Romantic ambience in the room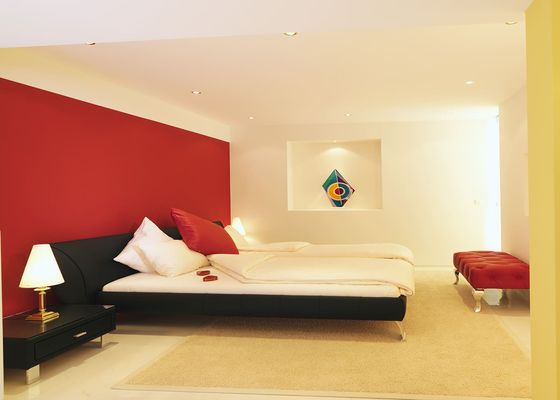 What is more romantic than spending the night in a 4* hotel room decorated with petals of roses? And that in a city that doesn't have to fear the comparison with Paris. Many museums, beautiful promenades, top-class gastronomy and savoir vivre – that is Basel. For your romantic time-out, we will decorate your room and put a bottle of apple sparkling wine in the fridge. Indulge yourself in our spa area or enjoy romantic strolls through the city.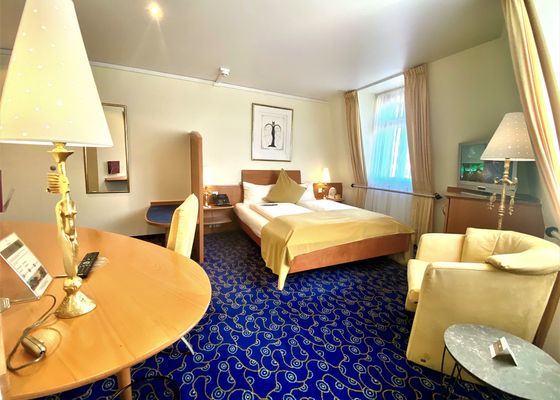 The hygiene concept in our hotel: 
Trained staff who is familiar with safety guidelines of local authorities
Staff wears masks and gloves where necessary
Disinfectants in rooms and public areas
Contactless (online) check-in possible
Distance rules are observed
Self-service buffet (gloves available for guests)
"Buffet with service (Drinks and egg dishes are served at breakfast)
"
Visits to restaurants by prior arrangement only
Limited number of guests in the restaurant and in the wellness areas, etc.
"Varying times for breakfast, lunch and dinner (with high workload if necessary)
"
Comprehensive room cleaning by the staff
Guests can indicate that housekeeping is not desired
Room Service
Flexible cancellation terms: Our flexible rate can be canceled free of charge up to 2 p.m. the day before arrival.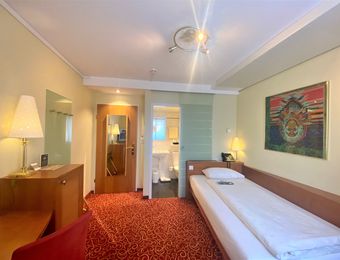 Single room "Eco"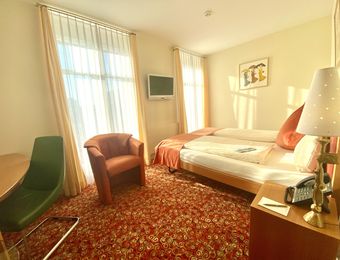 Double room "Smart"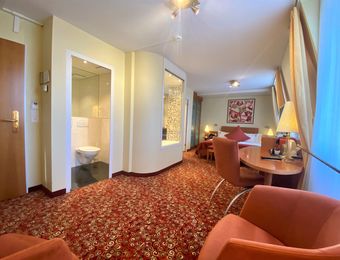 Double Room "Gorgeous"
Overall rating
2760 rating
Review date 02. August 2021
The location next to the train station and the straight-forward approach
Review date 01. August 2021
Central location Polite staff Amazing breakfast Comfortable bed A real 4 stars hotel
Review date 31. July 2021
Fantastic hotel. Beautiful room, great breakfast and lovely staff. The spa was more intense than relaxing but I'm pregnant which probably made a difference. The free drinks in the minibar were fab! Free public transport around Basel as well!
Review date 25. July 2021
Lage hervorragend, Personal sehr freundlich, Hausbar kostenlos und Möglichkeit zum Kaffee kochen im Zimmer. Zimmer sehr geschmackvoll, Dusche sehr angenehm. Frühstück prima.
Review date 19. July 2021
Très bon hôtel, excellent accueil, idéalement situé à côté de la gare et proche du centre ville.<br />Et de petites attentions très agréables tout au long du séjour.<br />Tout est très propre et les chambres confortables.
Review date 17. July 2021
Excellent breakfast buffet - wide choice with many healthy options, lovely setting, good staff
Review date 16. July 2021
Das Hotel liegt schön zentral. Das Zimmer bot alles, was man von einem guten Hotel erwartet: gute Betten, perfekte Dusche, gutes wlan, gefüllte Minibar. Das Hotel hat ein sehr ansprechendes Design und ist liebevoll und detailreich gestaltet. Das Frühstücksbuffet ist eher durchschnittlich bis knapp gehalten. Obwohl es bis 10:00 morgens Frühstück gibt, gab es bereits um 9:30 Uhr keine Auswahl mehr bei Brot und Brötchen und die gekochten Eier waren kalt. Das Personal ist überwiegend sehr freundlich und hilfsbereit.
Review date 16. July 2021
Schönes Hotel mit freundlichsten Mitarbeitenden, Frühstück lecker, Dusche funktioniert perfekt wie sonst selten. Und noch die Bahnhofnähe. Dass es Bio ist freut uns zusätzlich. Auch Diätwünsche werden zuvorkommend erfüllt.
Review date 27. June 2021
Tolles Hotel direkt am Bahnhof. Besonders möchte ich mich für den freundlichen und zuvorkommenden Service bedanken. Liebe Leute falls ihr irgendwelche Fragen habt in und um Basel fragt. Das Personal hilft sehr gerne. Man fühlt sich hier sehr wohl. Unser Zimmer lag zur Rückseite ausgerichtet und somit hatten wir eine sehr ruhige Nacht. Das Morgenbuffet hat meiner Meinung nach alles was man braucht. Backwaren Käse Eier Speck etc. Müsli Saft... Wir freuen uns auf den nächsten Aufenthalt. Danke für alles.
Review date 27. June 2021
Le melange moderne et traditionnel à la fois
Review date 21. June 2021
Everything was at an excellent standard. and the staff were very helpful both at front desk and in the breakfast room.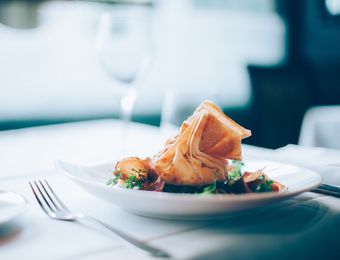 Discover the Culinary City of Basel!
from
CHF 289,-
per person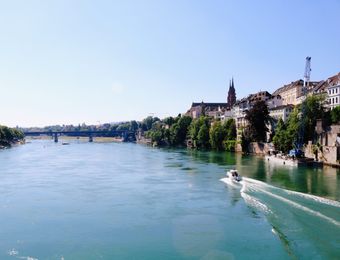 Experience the beach feeling in Basel!
from
CHF 209,-
per person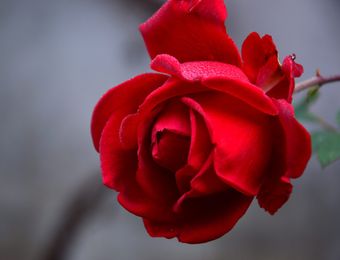 Rendezvous in Basel!
from
CHF 214,-
per person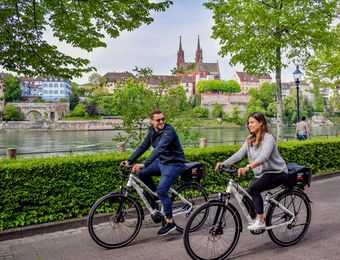 Discover the Basel Region by e-Bike!
from
CHF 189,-
per person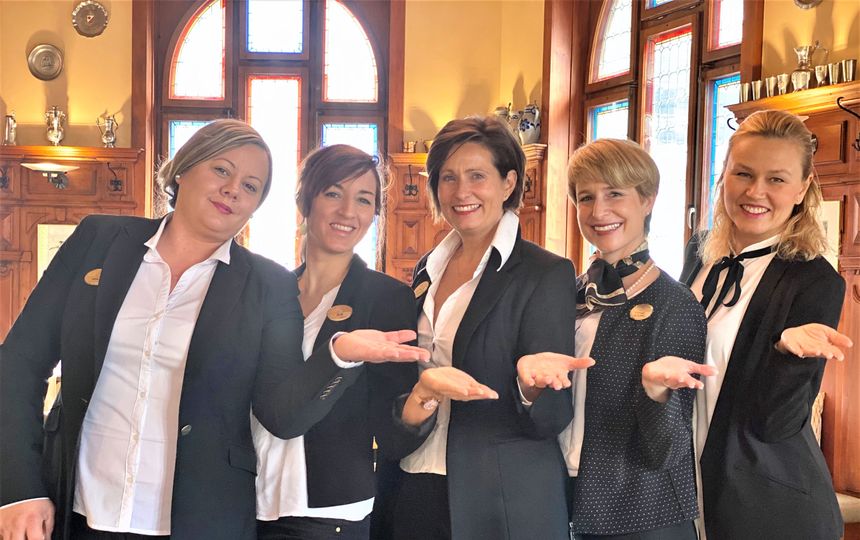 Hosts
Since 1929 the Geyer family has been running the former Hotel St. Gotthard Basel, which has been called GAIA Hotel since 1 October 2015. The GAIA Hotel is managed in the 4th generation by the two sisters Natalie Durrer-Geyer and Selinda Geyer. The birth of Selinda's daughter has inspired the sisters to reposition the hotel in 2015 and to put sustainability at the centre of the family business. "GAIA" means "Mother Earth", who personifies the entire ecosystem of our planet. The name represents our commitment to doing our bit for the wellbeing, happiness and hope of future generations.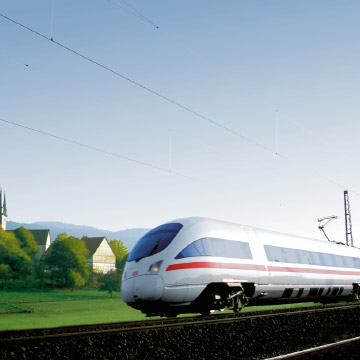 Arriving by train
© Deutsche Bahn AG / Gert Wagner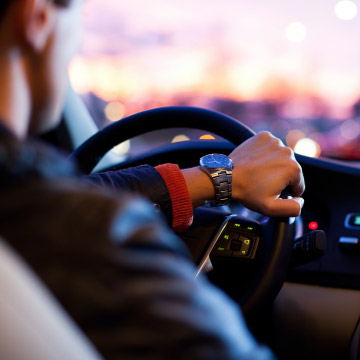 Get here by car