Services around Organic cuisine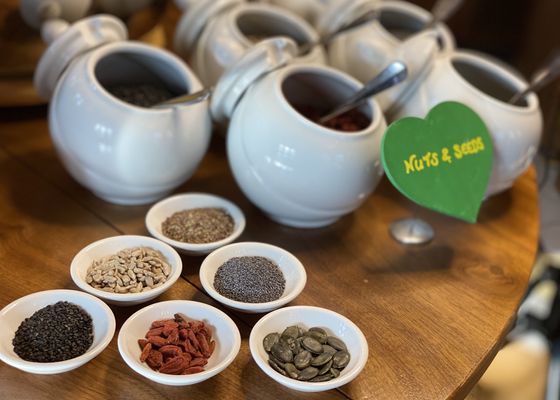 100% certified:

Whether in the hotel bar, minibar or at the breakfast buffet, all food served is organic and mostly regional. We are well known for our rich breakfast buffet, where vegetarians, vegans and guests with intolerances are also fully satisfied.
Highlights
Climate-neutral hotel
Services around Sustainability
Certified BIO HOTELS member since February 2018
Public interest company
Inspected by bio inspecta
5,59 kg Co2e/night
43,5 tons CO2e/year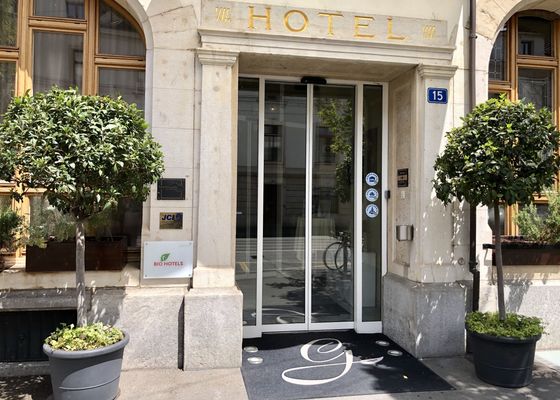 Our contribution to the future:

Sustainability is a concern for us in all areas. It is our goal to be a Zero-Waste Hotel. We do a lot to achieve this:Our stale bread goes to the elephants at the Basel Zoo – they love it! Our used coffee grounds go to the Urban Agriculture Basel association, where they are used to cultivate quality mushrooms.Our used guest soaps are recycled by the Sapocycle foundation and redistributed in vulnerable areas.To clean your rooms we use exclusively environmentally-friendly, non-toxic cleaning products from Steinfels-Swiss.Our organic waste is turned into humus at a nearby biogas plant.
Highlights
Vacation with your dog
Services around Vacation
Elevator
Free WIFI
Non smoking hotel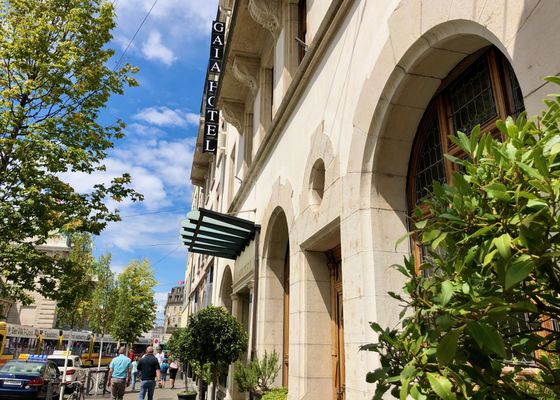 Sustainable hotel experiences:

Basel is a pocket-sized metropolis. The distances are short and the cultural offerings are huge. Over 40 museums, including the world-famous Kunstmuseum, offer something for every taste. Or how about a walk along the Rhine, where countless restaurants and cafés invite you to linger a while? Either way, the GAIA Hotel is the ideal starting point: centrally located, yet quiet, and the spa area promises the best relaxation after an extended stroll through the city.
Highlights
Hotel with sauna
Services around Wellness
Massage offers
Relaxation area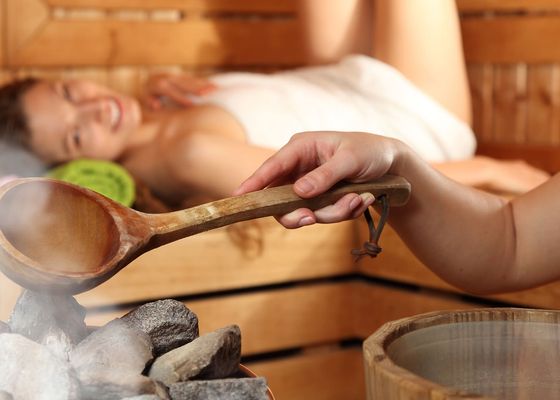 Sustainable wellness experiences:

Our spa area is equipped with a Finnish sauna, a Kneipp bassin and rain showers. A samovar is available in the relaxation room, with which we prepare fresh organic teas. Or would you like a massage? In our treatment room we are happy to offer you a massage according to your wishes.
Services around Romance
Special offers for couples in love
Romantic ambience in the room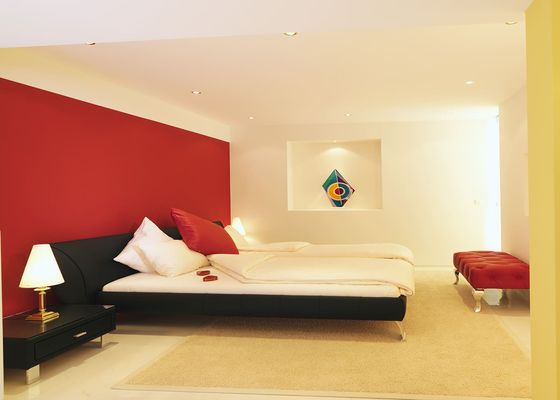 Enjoy romantic ambience:

What is more romantic than spending the night in a 4* hotel room decorated with petals of roses? And that in a city that doesn't have to fear the comparison with Paris. Many museums, beautiful promenades, top-class gastronomy and savoir vivre – that is Basel. For your romantic time-out, we will decorate your room and put a bottle of apple sparkling wine in the fridge. Indulge yourself in our spa area or enjoy romantic strolls through the city.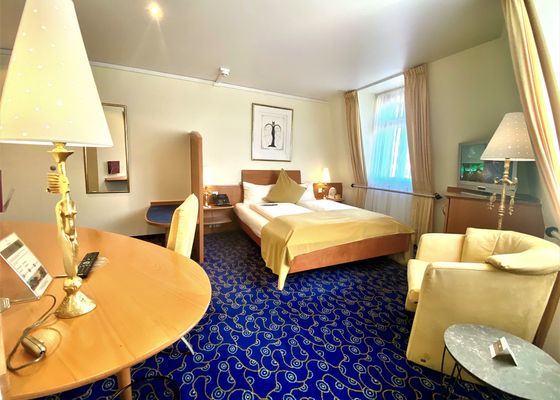 The hygiene concept in our hotel: 
Trained staff who is familiar with safety guidelines of local authorities
Staff wears masks and gloves where necessary
Disinfectants in rooms and public areas
Contactless (online) check-in possible
Distance rules are observed
Self-service buffet (gloves available for guests)
"Buffet with service (Drinks and egg dishes are served at breakfast)
"
Visits to restaurants by prior arrangement only
Limited number of guests in the restaurant and in the wellness areas, etc.
"Varying times for breakfast, lunch and dinner (with high workload if necessary)
"
Comprehensive room cleaning by the staff
Guests can indicate that housekeeping is not desired
Room Service
Flexible cancellation terms: Our flexible rate can be canceled free of charge up to 2 p.m. the day before arrival.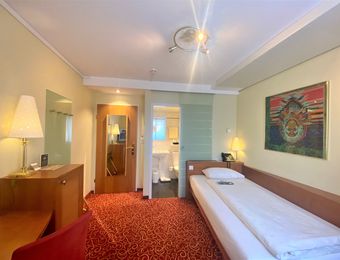 Single room "Eco"
from
CHF 149,-
per person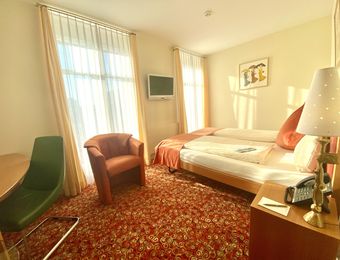 Double room "Smart"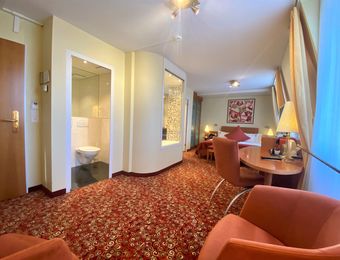 Double Room "Gorgeous"
from
CHF 124,-
per person
Overall rating
2856 rating
Review date 02. October 2022
Chambre très agréable, literie confortable. Le personnel est très accueillant et aux petits soins. Excellent petit déjeuner bio et local, dans un espace très joli. Bonne situation à côté de la gare, mais tout de même calme. Le spa est sympa.
Review date 01. October 2022
Magnifique pièce pour le petit déjeuner. Zone Spa agréable. Personnel fort sympathique.
Review date 29. September 2022
Wonderful hotel with friendly helpful staff. Perfectly located near the train station with lots of restaurants nearby.
Review date 29. September 2022
Breakfast was wonderful
Review date 29. September 2022
Розташування біля вокзалу, просто рядом.
Review date 28. September 2022
Friendly staff. Excellent breakfast included
Review date 27. September 2022
The hotel was eco-friendly, very well appointed
Review date 26. September 2022
L'emplacement près de la gare est très pratique
Review date 24. September 2022
Lovely hotel in great location.
Review date 24. September 2022
Wonderful front desk staff who did a fabulous job of arranging a large screen to enable us as Britons to watch Queen Elizabeth's funeral. This was very much appreciated and very kind.
Review date 23. September 2022
I booked this hotel as part of holiday where I wanted to focus on being environmentally friendly.<br />GAIA proved to me that this doesn't mean that you can't spoil yourself a bit too!<br />In all kinds of small ways one notices the hotel is mindful of both their environmental impact and the guest experience. They strike an excellent balance.<br /><br />The location is just brilliant, with everything from shops, restaurants and the tram within a minutes walk. The Basel card you receive with your stay gives you free usage of the trams, as well as 50% reduction on museums and the zoo.<br /><br />The room was very pleasant and quiet. The bed was comfortable and various pillows were available to choose from.<br /><br />I also enjoyed the sauna, which you can currently book for private use for an hour.<br /><br />The staff is very friendly and does everything to make your stay as pleasant as possible.<br />Special thanks to the service I received after checkout, while waiting for the train home.
Review date 23. September 2022
The balance between environmental impact and guest experience.
Review date 23. September 2022
Stayed one night in September. Rooms are quiet, clean, good shower, comfortable beds and lovely staff. We arrived by train and it was easy to cross the road and reach the hotel. The breakfast was very good and overall a good experience.
Review date 23. September 2022
You cant get a better location for a Hotel in Basel ,across the road from the railway station ,and round the corner from the tram hub.<br />You can travel on the tram free of charge ,to visit the places of interest in this city.<br />The Zoo which is great to walk round is 4 minutes from the hotel.<br />There is also a free bus to the airport which you can get outside the railway station.<br />The hotel was spotlessly clean the staff were very helpful and efficient and very friendly,a great breakfast choice if you are going to Basel book this hotel.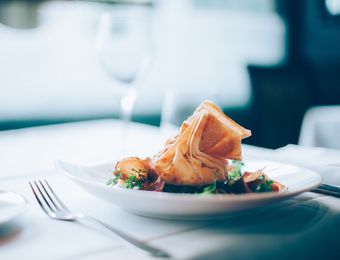 Discover the Culinary City of Basel!
from
CHF 145,-
per person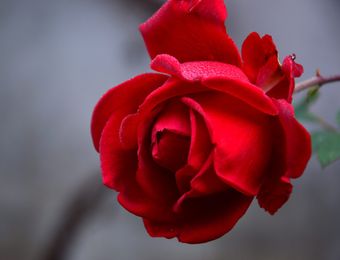 Rendezvous in Basel!
from
CHF 107,-
per person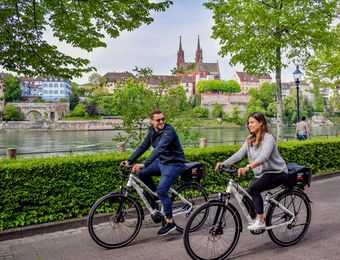 Discover the Basel Region by e-Bike!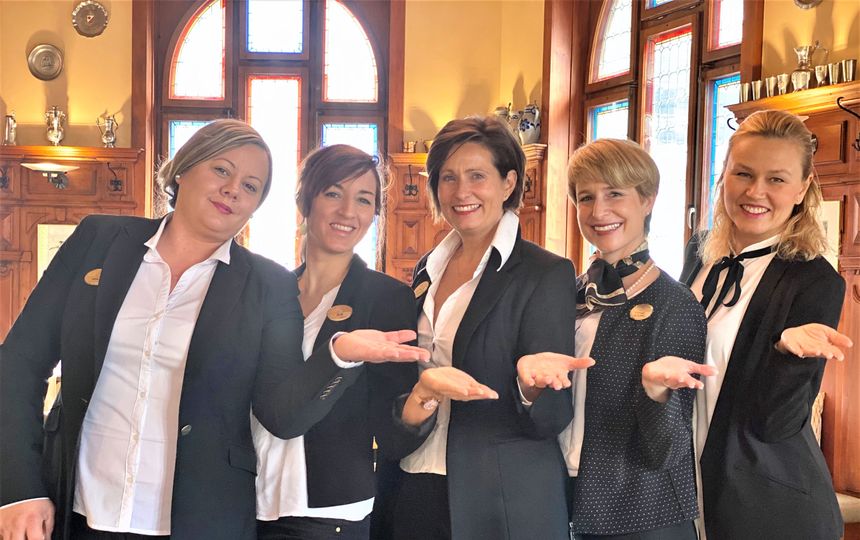 Hosts
Since 1929 our family Geyer runs the former Hotel St. Gotthard Basel, which is called GAIA HOTEL since October 1, 2015. The hotel is managed in 4th generation by the two sisters Natalie Durrer-Geyer and Selinda Geyer. The birth of Selinda's daughter in 2015 inspired the sisters to realign the hotel and make sustainability the focus of the family business. "GAIA" means "Mother Earth" and thus embodies the entire ecosystem of our planet. This name is a commitment for us to make our direct contribution to the well-being, happiness and hopeful future of generations to come.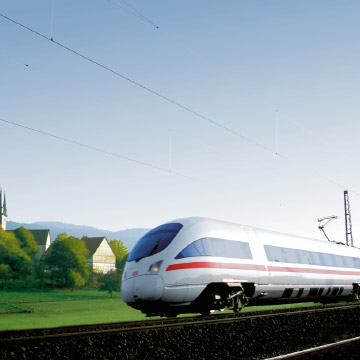 Arriving by train
© Deutsche Bahn AG / Gert Wagner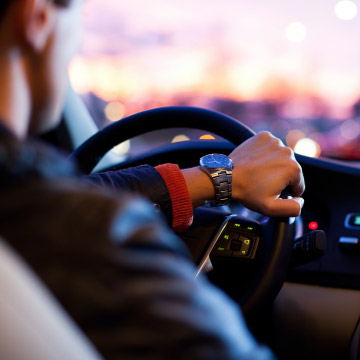 Get here by car