Highlights
Restaurant for hotel guests
Vegetarian menu
Vegan dishes
Allergy-free kitchen
Services around Organic cuisine
Vital kitchen
Menu selection
Services around Sustainability
Certified BIO HOTELS member since June 2010
Inspected by ABCERT
14,6 kg Co2-equivalents/night
56,9 tons Co2-equivalents/year
Highlights
Nature hotel
Vacation with your dog
Hotel with sauna
Fasting leave
Hotel with gym
Services around Vacation
Free WIFI
Non smoking hotel
Free parking
Summer sports activities such as hiking, cycling, golfing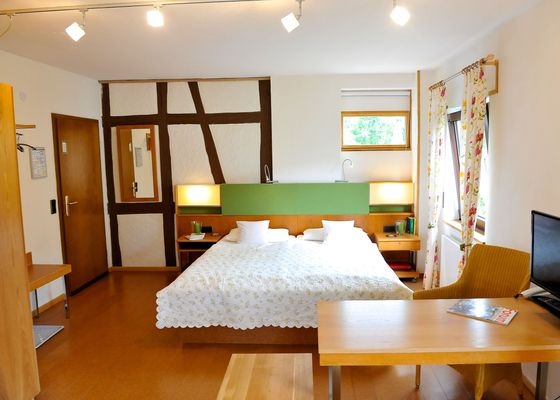 The hygiene concept in our hotel: 
Trained staff who is familiar with safety guidelines of local authorities
Staff wears masks and gloves where necessary
Disinfectants in public areas
Distance rules are observed
Buffet with service
Limited number of guests in the restaurant and in the wellness areas, etc.
Special antiviral cleaning agents on an ecological basis
Comprehensive room cleaning by the staff
Guests can indicate that housekeeping is not desired
Flexible cancellation terms
Cold steam device for room-disinfection
One-way streets as far as possible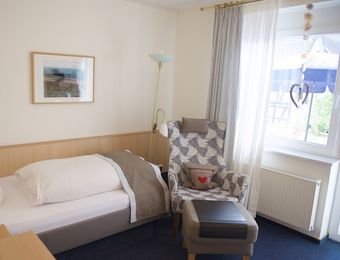 Single Room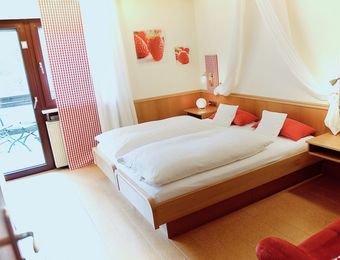 Double room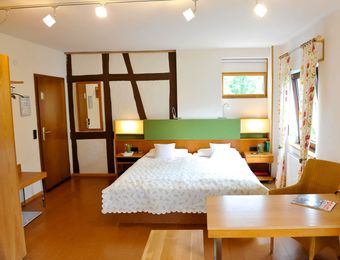 Eco double room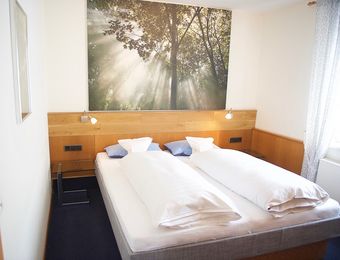 Junior Suite
Review date 05. September 2021
Sehr schöne Zimmer. Sauber. Exzellentes Essen und sehr aufmerksame Inhaberinnen!
Review date 15. August 2021
Hier wird jeder Wunsch erfüllt,<br />Nette zuvorkommende Gastgeberinnen die sich nicht nehmen lassen jeden Tag und bei jeder Mahlzeit nachzufragen ob alles zur Zufriedenheit ist, ohne dabei irgendwie aufdringlich zu sein!<br />Bio ist hier nicht nur ein Wort sondern wird auch an allen Ecken und Kannten gelebt!<br />Alles ist sauber und gepflegt!<br />Es ist sehr ruhig und ländlich! Verschiedene abwechslungsreiche Wanderwege ermöglichen einen Erholungsurlaub ohne viel Autonutzung!<br />Kleiner Wermutstropfen: es gibt keine Fliegengitter im Zimmer
Review date 29. October 2020
Was soll ich sagen. Ich könnte jetzt von den hervorragenden Betten / Matratzen schwärmen. Das Zimmer mit Balkon ist gemütlich und hat eine bequeme Hängeliege. So richtig zum runter kommen.<br />Das Frühstück ist klasse. Wie man möchte gibt es frisch zubereitet Spiegeleier, Rührei oder Ei gekocht. Frische Brötchen, lecker Kaffee oder Tee und alles in Bio. Das Abendessen darf man vorbestellen. Nein, man muß es bestellen. Sonst verpasst man ein mit Liebe und Leidenschaft zubereitetes Essen. Einfach eine Wucht.<br />Corona verdirbt einem hier NICHT den Aufenthalt. Ein sorgfältig ausgearbeitetes Hygienekonzept lädt zu mitmachen ein. Einbahnstraßenregelung, Desinfektionsspender sind gut sichtbar platziert. Das ganze Haus und die Betreiber sind sehr einladend.<br />Sehr zu Empfehlen!!
Review date 29. October 2020
Das Hotel und das Zimmer waren sehr schön und sauber. Das Zimmer ist sehr groß und mit Balkon. Das Hotel ist sehr schön eingerichtet. Die zwei Schwestern sind sehr freundlich und führen das Hotel mit Herz-das spürt man.<br />Ich kann jedem das Hotel empfehlen, da man sich dort einfach nur wohl fühlt. Das Drei-Gänge-Menü am Abend war einfach nur ein Traum. Auch spezielle Wünsche (vegan) wurden super umgesetzt und es hat hervorragend geschmeckt. Das Frühstück war super lecker und es war für alle Geschmäcker was dabei - viele Sachen werden auch frisch zubereitet.
Review date 05. October 2020
War ein schöner Urlaub, das Essen war genial, wenn auch die Essenszeiten nicht ganz meinem natürlichen Rhythmus entsprechen..
Review date 05. June 2020
Für das gute Hygienekonzept, für den entspannten Aufenthalt und das sehr ansprechende und leckere Essen möchten wir uns bei den Inhaberinnen herzlich bedanken.
Review date 05. December 2019
Klein und fein
Review date 05. November 2019
Sehr nettes Team super Lage immer wieder
Review date 05. November 2019
gutes Frühstück, Freitags gibt s Forelle, tolle Gastfreundschaft
Review date 05. November 2019
Wir hatten eine sehr schöne Woche vor Ort. Herzlicher Empfang und tolle (Bio-) Küche. Hier wird mit Freude gekocht! Alles ist schon lange auf Nachhaltigkeit angelegt und nicht weil es grad Mode ist. Wir kommen gerne wieder :)
Review date 05. November 2019
nettes Hotel, Ausstattung bisschen in die Jahre gekomm. Mal runter komm. Frühstück sehr gut.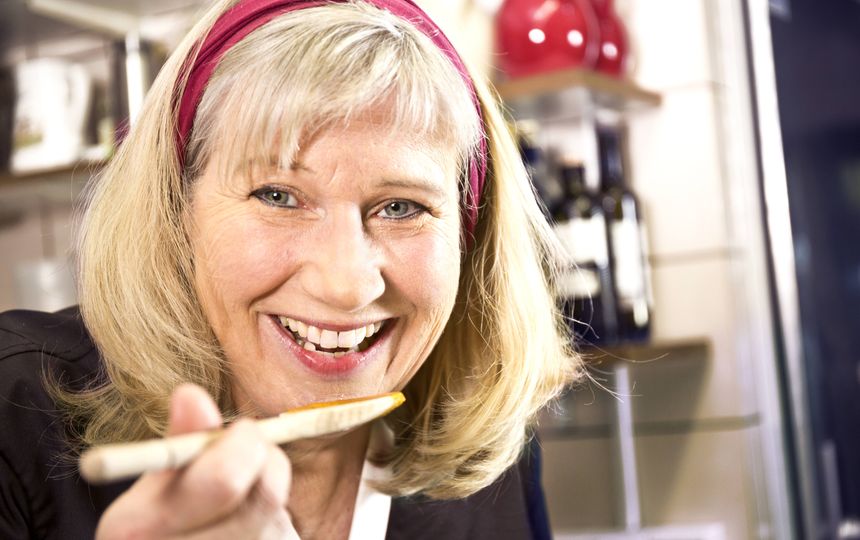 Hosts
Your two hosts Jutta Rink and Ute Heck will ensure a relaxing stay. Authentic cordiality, caring service and refined prepared dishes are just a few things you can expect as a guest with them.
 
With their sustainable philosophy, together with the BIO HOTEL Forellenhof, they are shaping the development for sustainable recreation and hospitality in the region.
 
"Even as a child, I loved working in the kitchen with my grandmother. The joy of fine food and lived hospitality has remained with me to this day."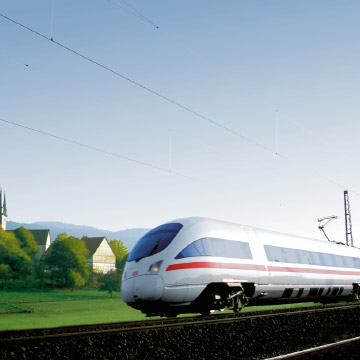 Arriving by train
© Deutsche Bahn AG / Gert Wagner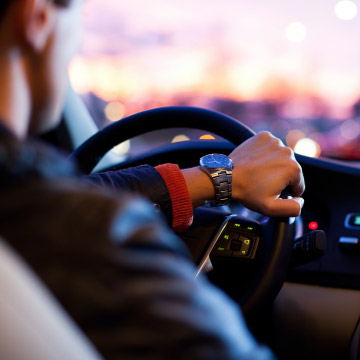 Get here by car