Highlights
Restaurant for hotel guests
Vegetarian menu
Vegan dishes
Allergy-free kitchen
Services around Organic cuisine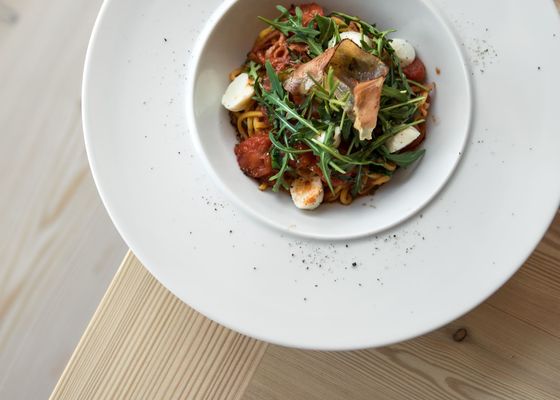 100% certified:

The beauty of South Tyrol can be found directly out front of the hotel – and also in our certified organic restaurant. Every day, chef de cuisine Michi Moser and his team serve true South Tyrolean quality meals with a delightful variety and a creative touch. Enjoy!  One menu is always vegetarian – upon request, we will be happy to provide you with vegan dishes as well. Friday is our meat-free day!
Highlights
Climate-neutral hotel
Services around Sustainability
Organically built building
2,54 kg Co2e/night
94,1 tons CO2e/year
Our contribution to the future:

Fruit and vegetables from the home garden, products from the farmer next door and materials directly from the surrounding area - regionality and short transport routes are of particular importance to us. In our business we use 100% green electricity. Our electrical energy is generated by the power of water in the Alperia hydroelectric power plants in South Tyrol in an environmentally conscious, renewable way and without CO2 emissions. Whether in the bathroom or during a wellness treatment - we offer you certified organic and natural cosmetics, which are subject to strict quality controls and whose manufacturers are committed to an environmentally friendly production and delivery process.
Highlights
Nature hotel
Accessible hotel
Services around Vacation
Elevator
Free WIFI
Non smoking hotel
Free parking
Summer sports activities such as hiking, cycling, golfing
Winter sports activities such as Skiing, tobogganing, snowshoeing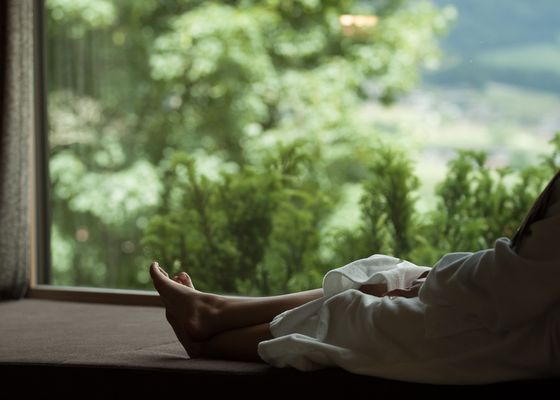 Sustainable hotel experiences:

A place to restore vitality, with a view of breathtaking mountains. In the Ahrn / Aurina Valley, the beauty of Mother Nature surrounds you. The landscape is primeval, untamed, and beautiful. The forces of nature are palpable here. Experience majesty and beauty. Recharge your spiritual batteries and find peace. Enjoy unspoilt beauty of the great outdoors. Mild exertion, fresh air, the sun and wind – the exhilarating, carefree feeling of freedom!
Highlights
Hotel with sauna
Hotel with yoga
Services around Wellness
Massage offers
Relaxation area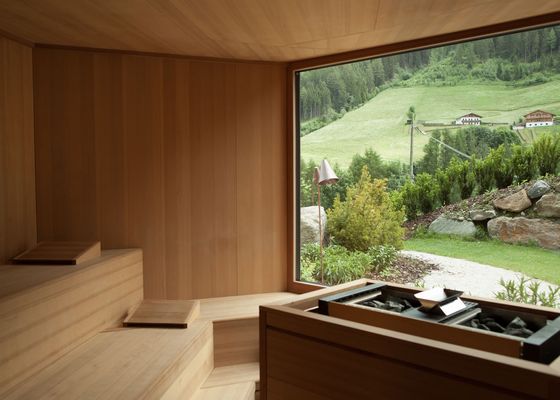 Sustainable wellness experiences:

Here at the Bühelwirt, wellness means: relaxing and unwinding. Enjoying an invigorating session in the sauna. Resting in the relaxation room while admiring the landscape. And experiencing the regenerative effects of a professional treatment in the massage room. It's all you could dream of ... and more!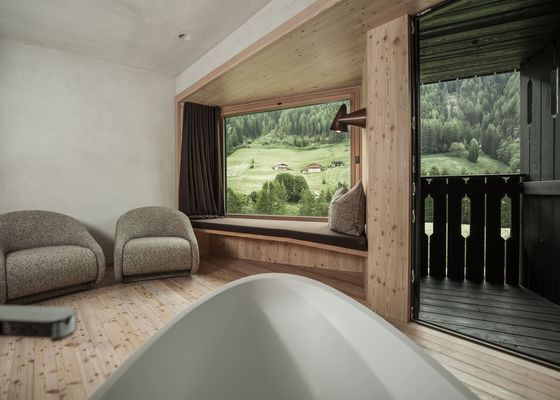 The hygiene concept in our hotel: 
Trained staff who is familiar with safety guidelines of local authorities
Staff wears masks and gloves where necessary
Disinfectants in rooms and public areas
Contactless (online) check-in possible
Distance rules are observed
Self-service buffet (gloves available for guests)
Buffet with service
Limited number of guests in the restaurant and in the wellness areas, etc.
Varying times for breakfast, lunch and dinner
Separate relaxation rooms
Special antiviral cleaning agents on an ecological basis
Comprehensive room cleaning by the staff
Guests can indicate that housekeeping is not desired
Flexible cancellation terms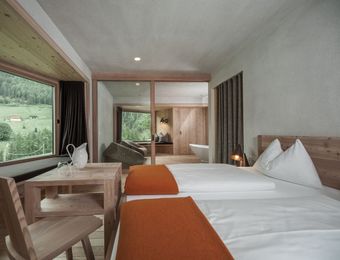 Panorama Suite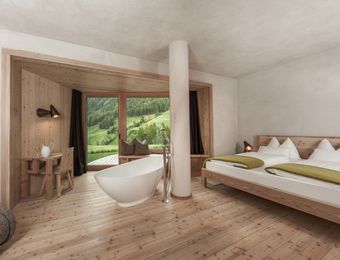 Garden Suite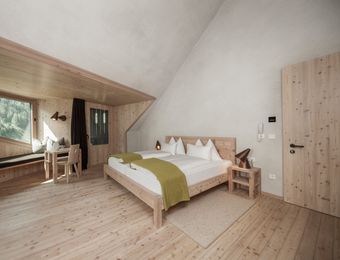 Loft
Junior Suite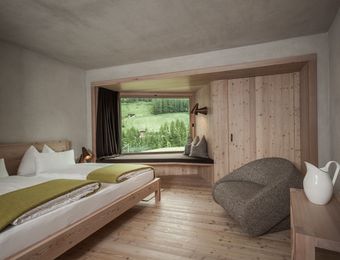 Panorama room L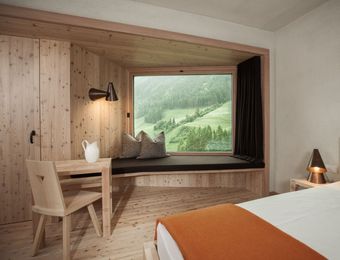 Panorama room M
Review date 29. September 2022
Es war ALLES zu unsrer vollsten Zufriedenheit! Wunderschönes Zimmer (schön minimalistisch und beruhigend, gemütlicher Balkon, herrliche Aussicht), super leckere Mahlzeiten (toll angerichtet & man schmeckt, dass es bio ist), tolle Weine, toller Service (vielen Dank für die handgeschriebene Geburtstagskarte für meinen Freund!), sehr schöner Sauna Bereich und insgesamt eine sehr entspannte Atmosphäre zum Runterkommen. Wir kommen gerne wieder :)
Review date 22. September 2022
Der Südtirol Urlaub, gemeinsam mit meiner Frau, im wunderschönen Ahrntal, beim Bühelwirt in St. Jakob war für uns Erholung pur. Die alpine Luft und das weiche Bergwasser gaben uns Kraft und Energie zurück. Besonders dazu aber half auch die tägliche, stets freundliche Betreuung und individuelle Fürsorge durch das Hotelpersonal. Die Panorama-Zimmer sind heimelig und der Blick auf die Berggipfel vom Tal-Ende einfach super. Auch die Bio-Sauna mit Ruheraum und Garten waren für uns ein wahrer Gesundbrunnen. Besonders empfehlenswert sind auch die verschiedenen Massagen und Wellness-Angebote. Daher nachträglich auch ein besonderes Dankeschön an unsere Masseuse. Rundum: "Ein Urlaub im Bühelwirt, ist einfach Spitze!"
Review date 22. September 2022
Ho solo bevuto un caffè, buono e constatato che il vino al calice costa la metà rispetto Milano
Review date 19. September 2022
Ich war auf Empfehlung im Bühelwirt.<br />Ich habe hier 10 Tage Erholung wirklich genossen.<br />Mein Hund durfte auch mit, auch ohne Aufpreis!<br />Die Lage ist super, die Möglichkeiten wandern zu gehen.<br />Und was mich am meisten beeindruckt hat, war das gute und nachhaltige Essen. Ich habe in meinem Leben noch nie so gut gegessen.<br />Auch waren alle Angestellten super freundlich und entgegenkommend. Auch wenn es einem mal nicht so gut geht kann man sich auf die Leute von Bühelwirt verlassen.<br />Gerne nächstes Jahr wieder!
Review date 16. September 2022
Das Hotel liegt wirklich perfekt im Ahrntal. Die Aussicht aus den Zimmern ist ein Traum. Das Design der Zimmer sowie des gesamten Neubaus gefällt uns sehr. Das Frühstück bot eine sehr große Auswahl und war super lecker. Auch vegetarische und vegane Optionen waren reichlich vorhanden. Es handelt sich um ein umfangreiches Buffet sowie bestellbare Eierspeisen. Auch die Massagen und Behandlungen sind sehr gut. Das 4-gänge Abendmenü wurde auf Wunsch in eine Vegane Variante angepasst. Die Auswahl war abwechslungsreich. Leider hätten wir uns geschmacklich mehr erhofft.<br />Sollten wir wieder ins Ahrntal kommen werden wir gerne wieder im Bühelwirt bleiben. Wir können das Hotel weiterempfehlen!
Review date 11. September 2022
Wir haben 9 wunderbare und erholsame Urlaubstage im Bühelwirt verbracht. Unsere Tochter hat uns das Hotel, nach wiederholtem Urlaub, empfohlen und wir sind genau so begeistert wie sie. Für uns passte einfach alles! Das Hotel ist sehr sauber, das moderne Design und die gemütliche Atmosphäre wirken sehr beruhigend auf Geist und Seele. Das geschmacklich hervorragende Essen und die Kreativität der Küche haben uns sehr beeindruckt. Auch beim Frühstück fehlte es an nichts, die Produkte waren durchgehend sehr hochwertig.<br />Das Personal war durchgehend sehr freundlich und zuvorkommend. Herr Haller hat uns, als nicht Weinkenner, sehr gut beraten und informiert, sehr nett und unaufdringlich, wie alle in diesem Hotel.<br />Also rundherum genau das was man für einen erholsamen Urlaub braucht, Ruhe, gutes Essen, freundliche Menschen und eine schöne Atmosphäre und Umgebung.<br />Wir kommen wieder und werden Sie auf jeden Fall uneingeschränkt weiter empfehlen.<br />Herzliche Grüße<br />C. + M. Risse
Review date 09. September 2022
Sehr gutes Bio Hotel - hält was es verspricht.<br />Das Essen, das Personal, die Zimmer (Anbau) und der kleine Wellness Bereich sind sehr zu empfehlen.
Review date 06. September 2022
Ein modernes und zugleich unglaublich gemütliches Haus.<br />Super leckere, regionale und doch ausgefallene Küche gepaart mit einer wahnsinnig tollen Weinkarte. Auch die Beratung hierzu war einfach nur klasse!<br />Dazu kommt ein wirklich herzliches, zuvorkommends Personal.<br />Von der plastikfreien regionalen Duschseife bis hin zum Papierkugelschreiber an der Rezeption, hier wird bei jeder Kleinigkeit mit Herz hingeschaut!<br />Danke für den tollen Aufenthalt- wir kommen gerne wieder!!!
Review date 27. August 2022
Camera tradizionale per un albergo che ti rimane nel cuore. Potrei riassumere dicendo :-"tutto meraviglioso".Ottimo centro benessere con veduta sulla valle,personale ultragentile assieme ai proprietari,ma LA CUCINA!!!!ECCEZIONALEEE!!(Il proprietario ha paura che gli portino via il cuoco). Ogni piatto meritava una foto ed una recensione da guida Michelin!Il posto è bello ma lontano, ma il soggiorno vale più del viaggio.
Review date 26. August 2022
Top Personal, sehr nett und professionell <br />Top Essen <br />Top Zimmer <br />Schöne Sauna<br />Gute Tipps täglich fürs wandern <br />einfach Klasse <br />Gerne kommen wir wieder, weil man hier sehr gut abschalten kann <br />Vielen Dank !
Review date 25. August 2022
Ho soggiornato nella parte tradizionale dell'hotel in una camera essenziale ma pulitissima. In generale si percepisce la cura e l'attenzione per ogni minimo dettaglio oltre alla coerenza con la filosofia dichiarata dai gestori. Cibo buonissimo evidentemente realizzato con materie prime di alta qualità. Personale cortese e disponibile.<br /><br />I servizi di cui ho potuto usufruire sono gli stessi di chi soggiorna nella parte moderna.<br /><br />L'albergo è in posizione defilata per chi cerca tranquillità; tuttavia in pochi minuti si possono raggiungere i paesi vicinì. Utilissimo il bus che percorre la valle per tutto il giorno; ci sono 2 fermate comode all'albergo.
Review date 16. August 2022
Valle bellissima, che non conoscevo. Paesaggi spettacolari ed ecosistema rispettato. Escursioni per camminatori di tutti i livelli. L'hotel si trova un po' defilato dalla (unica) strada principale per cui gode di quiete e riservatezza. La struttura è nuova e costruita con attenzione e rispetto per l'ambiente e per il contesto naturale e architettonico originale. Ho molto apprezzato l'attenzione verso i vegetariani, e il venerdì meat-free. Bellissima la sauna con vetrata sul giardino, area relax e tisaneria. Consiglio vivamente.
Review date 16. August 2022
Ad un anno di distanza siamo ritornati... poco è cambiato nella squisita ospitalità di questa struttura immersa nella quiete della valle Aurina. Camere pulitissime e confortevoli con una vista pazzesca sulla valle. Colazione ottima e molto varia. A cena sono proposti sempre piatti ben curati, con prodotti locali e di prima scelta. La cortesia dei proprietari e del personale è davvero inappuntabile. Comodità di parcheggio e ottima base di partenza per le escursioni. Sicuramente un punto di riferimento per una prossima vacanza in montagna.
Review date 10. August 2022
Siamo tornati al Bühelwirt per il secondo anno perché è un luogo di pace dove rilassarsi davvero. La qualità dell'accoglienza è alta. Il cibo è buono e curato, soprattutto è apprezzabile avere in menù sempre delle opzioni vegetariane, molta frutta e verdura. Probabilmente torneremo.
Review date 09. August 2022
Es war alles wunderbar.<br />Tolles Zimmer, sehr schöne Umgebung.<br />Wir kommen wieder!
Review date 07. August 2022
Wunderbare Auszeit, tolles, ruhiges Hotel.
Review date 03. August 2022
Lovely hotel with great views, good architecture and design, excellent food and caring hosts.
Review date 03. August 2022
Wir waren 14 Tage im Bühelwirt. Die Zeit war sehr kurzweilig, die von Matthias empfohlenen Wandertouren mit wunderbaren Ausblicke ins Ahrntal und auf die umliegenden Berge der Zillertaler Alpen einfach traumhaft.<br />Das Personal im Haus war sehr zuvorkommend und immer auf das Wohl der Gäste bedacht.<br />Die Speisen haben unsere Erwartungen weit übertroffen.<br />Wir sagen nochmals danke und weiter so !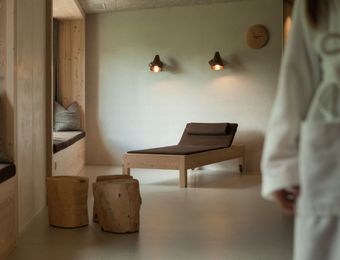 Enjoy an extra night 4 = 3
Enjoy an extra night
Hosts
Our philosophy is to establish harmony between the inside and the outside. A lot of different factors are involved here. The unique location, the coworkers with their commitment to the hotel philosophy and their efforts to ensure that our guests are enjoying themselves. The architecture that redefines the Bühelwirt as a sanctuary for people seeking strength and inspiration. For us, true luxury consists in choosing wisely. We place more importance on securing the essentials than amassing a surfeit of features. It's this quality that makes up our unique character!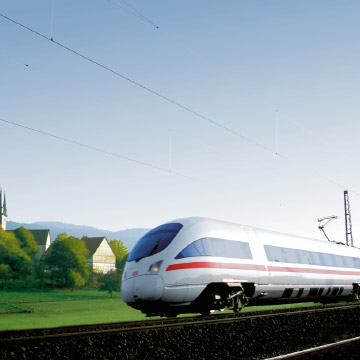 Arriving by train
© Deutsche Bahn AG / Gert Wagner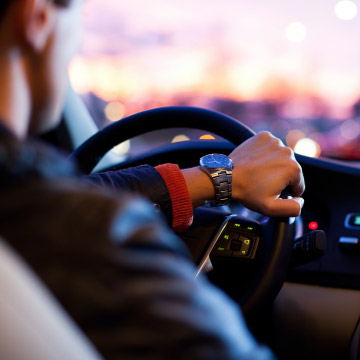 Get here by car