Highlights
Restaurant for hotel guests
Vegetarian menu
Vegan dishes
Allergy-free kitchen
Services around Organic cuisine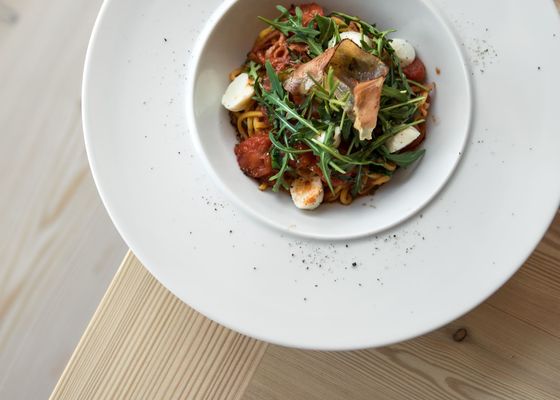 100% certified:

The beauty of South Tyrol can be found directly out front of the hotel – and also in our certified organic restaurant. Every day, chef de cuisine Michi Moser and his team serve true South Tyrolean quality meals with a delightful variety and a creative touch. Enjoy!  One menu is always vegetarian – upon request, we will be happy to provide you with vegan dishes as well. Friday is our meat-free day!
Highlights
Climate-neutral hotel
Services around Sustainability
Organically built building
95 tons Co2-equivalents/year
Our contribution to the future:

Fruit and vegetables from the home garden, products from the farmer next door and materials directly from the surrounding area - regionality and short transport routes are of particular importance to us. In our business we use 100% green electricity. Our electrical energy is generated by the power of water in the Alperia hydroelectric power plants in South Tyrol in an environmentally conscious, renewable way and without CO2 emissions. Whether in the bathroom or during a wellness treatment - we offer you certified organic and natural cosmetics, which are subject to strict quality controls and whose manufacturers are committed to an environmentally friendly production and delivery process.
Highlights
Nature hotel
Accessible hotel
Services around Vacation
Elevator
Free WIFI
Non smoking hotel
Free parking
Summer sports activities such as hiking, cycling, golfing
Winter sports activities such as Skiing, tobogganing, snowshoeing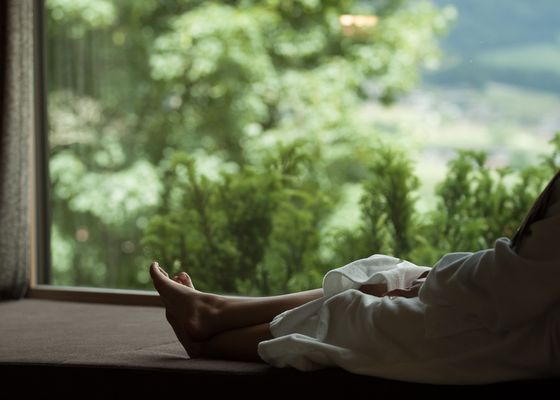 Sustainable hotel experiences:

A place to restore vitality, with a view of breathtaking mountains. In the Ahrn / Aurina Valley, the beauty of Mother Nature surrounds you. The landscape is primeval, untamed, and beautiful. The forces of nature are palpable here. Experience majesty and beauty. Recharge your spiritual batteries and find peace. Enjoy unspoilt beauty of the great outdoors. Mild exertion, fresh air, the sun and wind – the exhilarating, carefree feeling of freedom!
Highlights
Hotel with sauna
Hotel with yoga
Services around Wellness
Massage offers
Relaxation area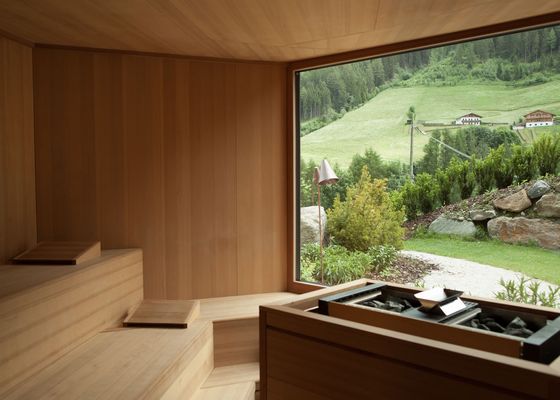 Sustainable wellness experiences:

Here at the Bühelwirt, wellness means: relaxing and unwinding. Enjoying an invigorating session in the sauna. Resting in the relaxation room while admiring the landscape. And experiencing the regenerative effects of a professional treatment in the massage room. It's all you could dream of ... and more!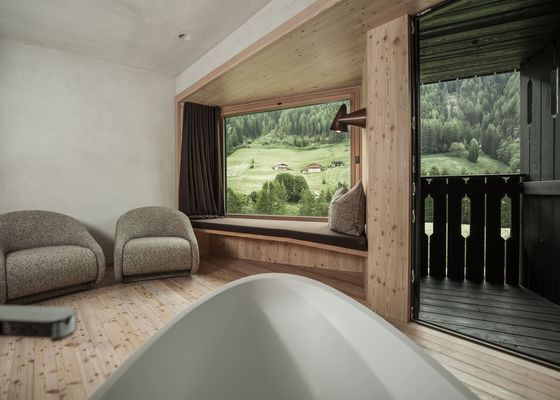 The hygiene concept in our hotel: 
Trained staff who is familiar with safety guidelines of local authorities
Staff wears masks and gloves where necessary
Disinfectants in rooms and public areas
Contactless (online) check-in possible
Distance rules are observed
Self-service buffet (gloves available for guests)
Buffet with service
Limited number of guests in the restaurant and in the wellness areas, etc.
Varying times for breakfast, lunch and dinner
Separate relaxation rooms
Special antiviral cleaning agents on an ecological basis
Comprehensive room cleaning by the staff
Guests can indicate that housekeeping is not desired
Flexible cancellation terms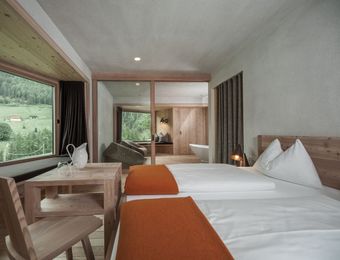 Panorama Suite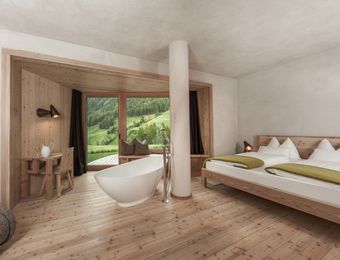 Garden Suite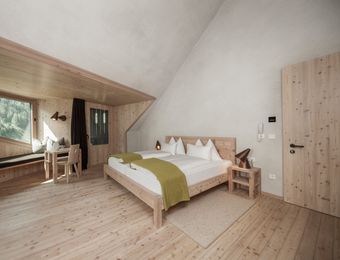 Loft
Junior Suite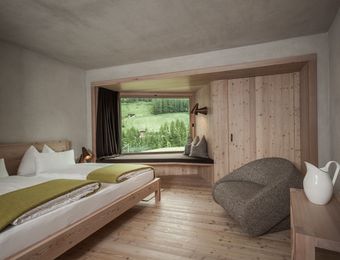 Panorama room L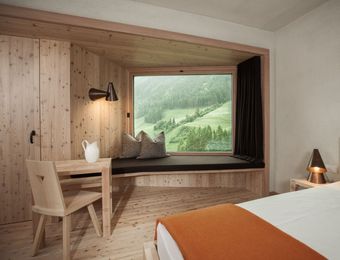 Panorama room M
Review date 09. December 2021
Quando stai cercando dove andare per ritrovarti e per riuscire a staccare la spina e trovi proprio quello di cui avevi bisogno. La struttura dell'hotel comprende l'hotel storico e la nuova ala, l'integrazione delle due strutture è impercettibile dall'interno e completamente integrata dall'esterno. Ho alloggiato in una camera dell'ala nuova, arredamento minimale, molto curato nei dettagli e nella scelta dei materiali. La zona SPA è davvero a misura di persona, delle misura giusta per riuscire a rilassarsi. Offrono molteplici tisane, frutta fresca e un mix di frutta secca eccezionale. Dopo la sauna è fantastico uscire all'esterno per rinfrescarsi e calarsi nella natura ed in reale silenzio. <br />La colazione è ricca di ogni cosa possiate cercare, dal dolce al salato, al gluten free, al vegetariano ed al vegano. A completare il buffet potrete chiedere alla cucina di esaudire le vostre richieste.<br />La proposta per le cena è ampia e con la possibilità di scegliere almeno tra tre piatti diversi tra loro per ogni portata. Le porzioni sono calibrate, né poco né troppo, in perfetta sintonia con il suo essere un Bio Hotel.<br />Ho pernottato anche in altri hotel bio ma qui ho davvero trovato un'attenzione ed una coerenza quasi perfetta in ogni aspetto.<br />Lo consiglio a chiunque stia cercando dove ritrovarsi, dove ritrovare il contatto con la natura che rigenera e dove stare in tranquillità.
Review date 07. November 2021
Camera pazzesca, cibo ottimo, il tutto molto ricercato...peccato non ci sia la piscina
Review date 01. November 2021
Sehr schön gelegener Gasthof mit tollen Zimmern.
Review date 01. November 2021
Hervorragend
Review date 01. November 2021
Vermutlich zuviel erwartet…<br />Dennoch sollte man nicht vergessen, dass eine 3-Sterne Bewertung eine GUTE Bewertung darstellt.<br />Der Empfang war weder herzlich noch gastfreundlich. Jedes Mal bei der Rezeption hatte man das Gefühl man sei nicht willkommen. Generell ist bis auf zwei Mitarbeiterinnen im Restaurant ( eine jüngere Blonde und die dunkelhaarige mit Brille ) das Personal eher unaufmerksam und das Lächeln wenn vorhanden, aufgesetzt.<br />Wir bekamen leider kein Zimmer im Neubau und buchten deshalb die etwas günstigeren Zimmer im Bestand. Zum Glück war das Wetter immer schön, denn einen Aufenthalt in diesem Zimmer kann man nur bei Nacht ertragen. Es ist immer dunkel, man muss immer Licht machen. Das klitzekleine Bad hat kein Fenster. Die einzige natürliche Lichtquelle ist die Balkontür. Die Bilder auf der Internetseite vermitteln ein cosy Zimmer. Zweckmäßig passt besser.<br />Wir werden hier nicht mehr nächtigen.<br />Das Abendessen könnte traditioneller sein und mit weniger Gängen. Gefühlt passt das Konzept nicht zusammen.
Review date 11. October 2021
Cortesia, pulizia e struttura eccellenti
Review date 10. October 2021
Bereits vor der Anreise hatten wir einen angenehmen E-Mail Kontakt mit dem Hotel um die geplanten Massagetermine zu buchen. Alles lief reibungslos, der Kontakt war freundlich und auch unsere Anmerkung betreffend veganer und teils glutenfreier Ernährung nahm man ohne Wimpernzucken entgegen und versicherte uns, dass das kein Problem sei. Die Anreise verlief problemlos und der Check-In, inkl. Covid-Zertifikat, ging zügig und entspannt von der Hand. Dies war nebst der freundlich gelassenen Art der Mitarbeiter auch dem Pre-Checkin E-Mail zuzuschreiben, über welches wir bereits vorab mittels Web-Formular dem Hotel die Personaldaten übermitteln konnten. Perfekt, da man sich nach einer langen Fahrt eher ungern mit Formularen, Ausweisen und Personalien beschäftigen möchte. <br /><br />Aufgrund eines kurzfristigen Krankheitsfalls mussten die gebuchten Massagen etwas umdisponiert werden, alles hervorragend organisiert durch Herr & Frau Haller. Die eine Massage konnten wir in einem Hotel in einem benachbarten Ort geniessen und die 2. durch einen organisierten Ersatz im Bühelwirt selbst. Krankheitsfälle kommen vor und sind nicht planbar. Diese Herausforderung wurde exzellent gemeistert und äussert zuvorkommend mit uns abgesprochen & organisiert. Einfach toll. <br /><br />Eines der absoluten Highlights war die kulinarische Verköstigung. Neben dem regulären Tagesmenü gab es täglich auch ein veganes & glutenfreies Menü mit 4 Gängen. Wir wählten es immer, da uns auch bereits die Beschreibungen das Wasser im Munde zusammenlaufen liess. Am Ende unseres Aufenthalts waren wir uns einig, dass in der Küche des Bühelwirts lediglich ein Zauberer diese kulinarischen Werke hervorbringen konnte. Das Essen war ausnahmslos (wirklich ausnahmslos!) perfekt. Exzellent abgeschmeckt, abwechslungsreich, geschmacklich ein pures Erlebnis und zusammengestellt aus 100% toller Bio-Zutaten und saisonalen Produkten. Es war einfach perfekt! Egal ob 5/5 oder 10/10. Das Essen hat auf jeder Wertungsskala das absolute Maximum verdient und wir verliessen den Tisch jeden Abend überglücklich. <br /><br />Für uns ist der Bühelwirt ein leuchtendes Vorbild für alle Hotels und Resorts – speziell was die unkomplizierte und flexible Umsetzung verschiedener Ernährungsformen angeht. Gerade im Lichte der Nachhaltigkeit ist die Wahl der Produkte wichtig (saisonal, lokal produziert, etc.) und darauf wird hier besonders Wert gelegt. Ein Werteverständnis welches wir teilen. Den Bühelwirt können wir daher aus tiefstem Herzen und aus vollster Überzeugung weiterempfehlen und werden wiederkommen.
Review date 01. October 2021
Wir haben uns 2 Wochen im Bühelwirt verwöhnen lassen. Ein sehr schönes Hotel mit sehr freundlichem Personal. Alles ist möglich und Nichts ein Problem. Das Essen war jeden Abend eine Freude. Ein sehr schöner Ort um Ruhe zu finden und die Natur zu genießen. Wir hatten Glück mit dem Wetter und konnten alle Touren mit dem Bus machen. Es hat uns sehr gut gefallen, vielen Dank für 2 Wochen Verwöhnen in einem sehr geschmackvollen Hotel.
Review date 22. September 2021
Quest'anno, tornando per la quarta volta al Bühelwirt, abbiamo apprezzato il valore aggiunto di una progettualità alberghiera ancor più rispettosa della sostenibilità ambientale e del benessere degli ospiti.<br />Non deve essere stato per nulla facile realizzare la trasformazione di un già eccellente Hotel in un BioHotel di altrettanto successo, ma constatandone il risultato non possiamo che complimentarci con Michaela e Mathias Haller per la loro scelta.
Review date 03. September 2021
Ho soggiornato nella parte nuova: tutto eco green. Personale gentile e disponibile. Stanza di ampie dimensioni con una bellissima finestra sulla valle. Molto pulita. Bella e confortevole la sauna.<br />Variegata e molto buona la colazione, scelta molto limitata per la cena (al di là del menù proposto).
Review date 28. August 2021
Personale molto gentile!
Review date 23. August 2021
Hotel speciale, perché di Hotel con la filosofia (veramente) Bio in Italia, sono veramente pochi.<br /><br />L'hotel è diviso in 2 parti, quella tradizionale e quella di nuova costruzione.<br />Noi abbiamo soggiornato nella parte tradizionale in una camera doppia all'ultimo piano.<br />La camera non era grande devo essere sincero ma avendo prenotato ad agosto, una settimana prima della partenza ci siamo dovuti accontentare.<br /><br />Camera a parte il resto dei servizi è eccellente.<br /><br />La cucina è straordinaria ed il personale super gentile e disponibile, (sono sempre riusciti a modificare i piatti per una persona allergica al lattosio).<br />La carta dei vini è ricca di scelte per tutti i gusti.<br />La colazione a buffet offre sempre cibo a km0, non aspettatevi prodotti della grande distribuzione (come ad esempio la Nutella.. Qui troverete un ottima crema di nocciole molto più buona!)<br /><br />È inoltre possibile farsi dei panini con l'affettato da portare con sé durante le escursioni giornaliere.<br /><br />Il parcheggio fronte all'hotel è ampio,<br />ci sono inoltre 2 postazioni per la ricarica di veicoli elettrici.<br /><br />I prezzi sono nella media della zona.<br /><br />Hotel super consigliato, se poi soggiornate nella parte nuova, prenotate subito!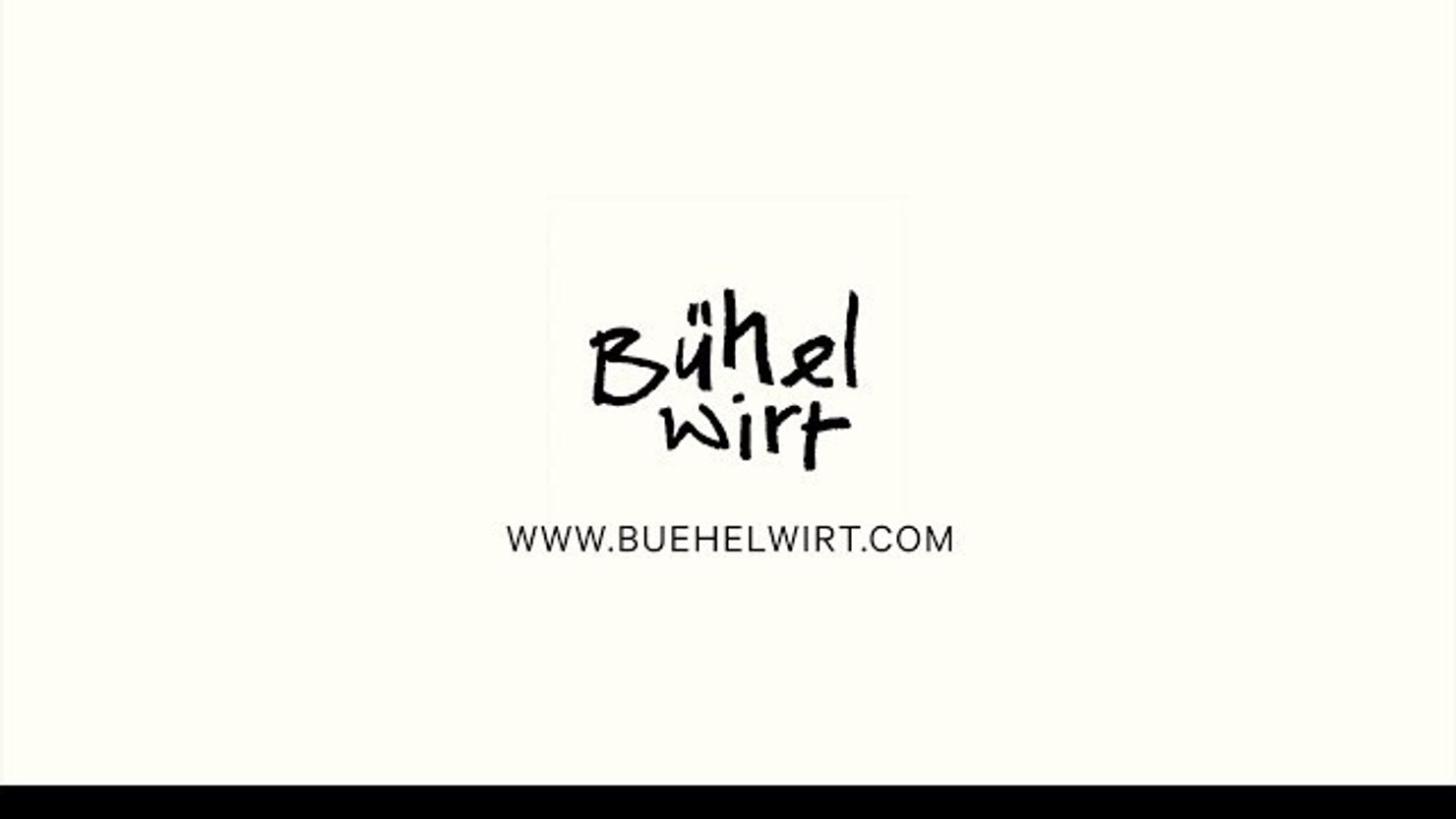 Hosts
Our philosophy is to establish harmony between the inside and the outside. A lot of different factors are involved here. The unique location, the coworkers with their commitment to the hotel philosophy and their efforts to ensure that our guests are enjoying themselves. The architecture that redefines the Bühelwirt as a sanctuary for people seeking strength and inspiration. For us, true luxury consists in choosing wisely. We place more importance on securing the essentials than amassing a surfeit of features. It's this quality that makes up our unique character!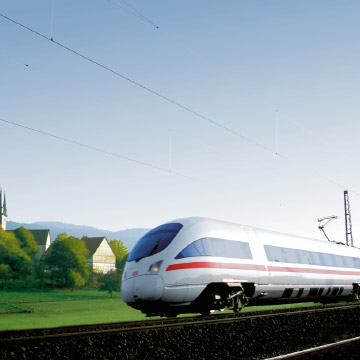 Arriving by train
© Deutsche Bahn AG / Gert Wagner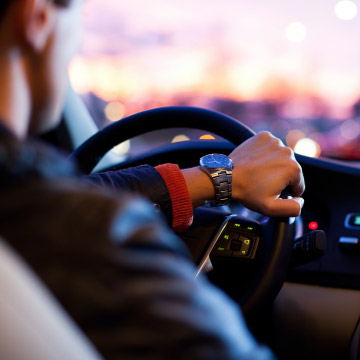 Get here by car