Highlights
Restaurant for hotel guests
Vegetarian menu
Highlights
Climate-neutral hotel
Services around Sustainability
Certified BIO HOTELS member since November 2001
Public interest company
Environmentally friendly and self-sufficient energy concept
Inspected by Austria Bio Garantie
3,29 kg Co2-equivalents/night
41 tons Co2-equivalents/year
Highlights
Nature hotel
Hotel with limited wifi
Fasting leave
Services around Vacation
Elevator
Non smoking hotel
Free parking
Summer sports activities such as hiking, cycling, golfing
Winter sports activities such as Skiing, tobogganing, snowshoeing
Highlights
Hotel with swimming pool
Hotel with sauna
Hotel with gym
Hotel with yoga
Services around Wellness
Massage offers
Cosmetic treatments
Ayurvedic treatments
Steam bath
Swimming pond
Relaxation area
Infrared cabin
Feel-good garden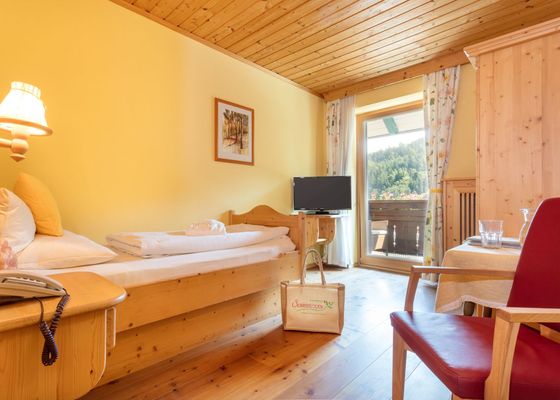 The hygiene concept in our hotel: 
Staff wears masks and gloves where necessary
Disinfectants in rooms and public areas
Distance rules are observed
Limited number of guests in the restaurant and in the wellness areas, etc.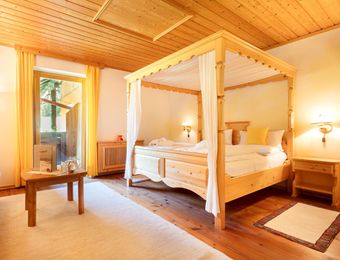 Double room BIO-Wohlfühl with balcony
Meal plan
Basenfastenverpflegung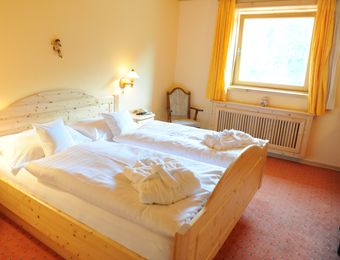 Double room BIO-Wohlfühl without balcony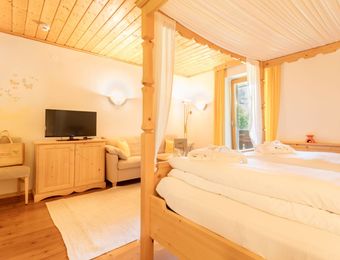 Double room organic wellbeing
Meal plan
Basenfastenverpflegung
Single room organic wellbeing with balcony
Meal plan
Basenfastenverpflegung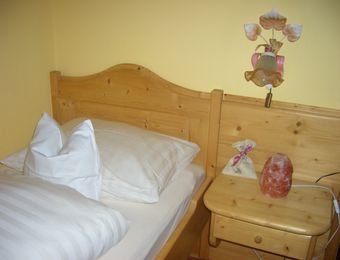 Single room BIO wellbeing without a balcony
Meal plan
Basenfastenverpflegung
Single room organic wellbeing
Meal plan
Basenfastenverpflegung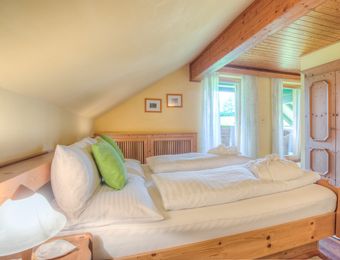 Bio-Wellbeing Suite with balcony
Meal plan
Basenfastenverpflegung
Review date 28. June 2021
Ich war 1 Woche Basenfasten in diesem wunderbaren und freundlich-familiären Hotel, in dieser traumhaften und besonderen Gegend und ich kam mit einem Glücksgefühl nach Hause. Die Behandlungen waren top und sehr professionell und der Naturteich ein Erlebnis. Nächstes Jahr sicher wieder.
Review date 06. November 2020
Gerne wieder! Genau richtig zum Kopf ausschalten und Körper regenerieren. Mein Go-to-Hotel wenns ums Fasten geht!
Review date 18. October 2020
Es war einfach ein Traum. Ruhe und Erholung war sensationell.<br />Wer diese Ruhe und Stille mag ist hier genau richtig. Behandlungen großartig.
Review date 04. September 2020
Ein wunderbares Biohotel in einer kraftvollen Landschaft. Erdung und Natur pur. Sehr empfehlenswert. Immer wieder gerne und das seit 10 Jahren.
Review date 23. July 2020
Sehr nettes, super gepflegtes Hotel. Top Saunabereich mit einem Naturschwimmteich. Aufgrund der Größe nicht überlaufen. Schöne Gegend für Wanderungen und Mountainbiketouren Das Wellnessteam ist total nett und äußerst kompetent.
Review date 13. July 2020
War Ende Juni 1 Woche zum Fasten hier, sehr nettes Hotel mit großem Garten inklusive Schwimmteich und tollem Spabereich, v.a. der Zubau mit schönem Ruheraum und Panoramasauna. Das Essen ist (soweit als Fasterin beurteilbar) sehr gut und auch die Angestellten sind freundlich und hilfsbereit. Auto ist von Vorteil da die schönen Wanderwege nicht direkt vom Hotel wegführen.<br />Einziger Minuspunkt: finde es nicht nachvollziehbar, dass man für ein kleines Zimmer mit Einzelbett dasselbe bezahlt wie für die schönen großen Doppelzimmer mit Blick in den Garten! Daher würde ich nicht - ohne vorher abzuklären, welches Zimmer ich bekomme - wiederkommen....
Review date 18. February 2020
Wunderbares Biohotel!! Äußerst freundliche, kompetente und aufmerksame Führung und Mitarbeiter. Das Hotel ist wirklich einzigartig und dabei noch umweltfreundlich, nachhaltig. Hat auch viele dementsprechende Auszeichnungen.<br />Habe das erstemal Basengefastet und bin vom geschmackvollen Essen begeistert!<br />Etliche Inklusivleistungen!<br />Traumhafter Wellnessbereich!<br />Mein neues Stammhotel!!
Review date 18. January 2020
Eine wirklich bereichernde Erfahrung in einem familiengeführten Bio-Hotel mit zahlreichen zusätzlichen Anwendungen. Ich habe eine einwöchige Buchinger Fastenzeit dort durchgeführt und habe tolle Leute kennenlernen dürfen und bin sehr überzeugt vom Preis-Leistungsverhältnis dieser Kur. Es ist alles erneuert, es wurde angebaut, es gibt 2 Saunen, ein Dampfbad, 2 Ruheräume, einen Seminarraum, eine kleine Bibliothek, einen kleinen Verkaufsstand, ein Außenbecken, einige Behandlungsräume für Massagen und Anwendungen aller Art, gutes Essen....und vieles mehr wie beispielsweise 3fach verglaste Fenster (Ruhe in den Räumen) Pelletheizung...Die Landschaft ist außerdem wunderschön zum Wandern.<br />Nach der Fastenwoche inkl. Aufbautagen habe ich mich sehr wohl gefühlt!<br /><br />Vielen Dank an Fam. Neureiter!!
Review date 18. December 2019
Sehr empfehlenswert
Review date 18. November 2019
Ein tolles Hotel richtig zum chillen
Review date 16. November 2019
Super Essen (der beste Kaiserschmarren in ganz Österreich), toller und moderner Spabereich mit vielfältigen Anwendungen, viele Möglichkeiten für Wander- und Mountainbiketouren, sehr ruhig gelegen, sehr nettes Personal. Wir kommen wieder!
Review date 18. August 2019
Wir waren zwar nur für ein Wochenende da, aber es war wirklich super. Die Besitzer sind super nett und kümmern sich sehr um ihre Gäste.<br />Die Sauna und der Naturteich sind ebenfalls hammer gewesen. Genau wie das Essen!<br />Preis-Leistung stimmt hier einfach:)<br />Besonders lobenswert ist auch die Sauberkeit überall!<br /><br />Sehr gerne wieder!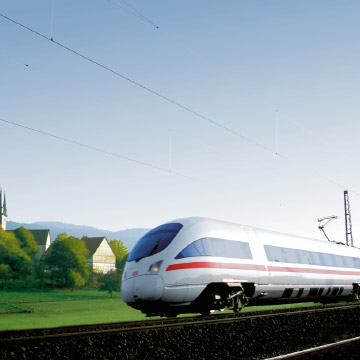 Arriving by train
© Deutsche Bahn AG / Gert Wagner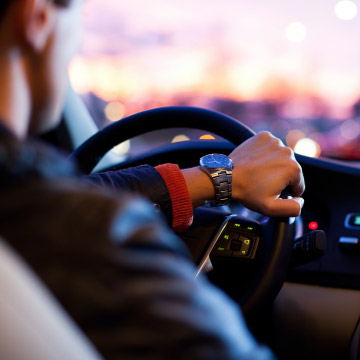 Get here by car