Highlights
Restaurant for hotel guests
Vegetarian menu
Vegan dishes
Allergy-free kitchen
Services around Organic cuisine
Highlights
Climate-positive hotel
Services around Sustainability
Certified BIO HOTELS member since November 2001
Inspected by Austria Bio Garantie
5,19 kg CO2e/night
41,6 tons CO2e/year
Highlights
Nature hotel
Vacation with your dog
Electrosmog Reduced hotel
Fasting leave
Services around Vacation
Elevator
Free WIFI
Non smoking hotel
Free parking
Organic Pensions
Summer sports activities such as hiking, cycling, golfing
Winter sports activities such as Skiing, tobogganing, snowshoeing
Highlights
Hotel with sauna
Hotel with yoga
Services around Wellness
Massage offers
Cosmetic treatments
Energetic treatments
Steam bath
Relaxation area
Infrared cabin
Feel-good garden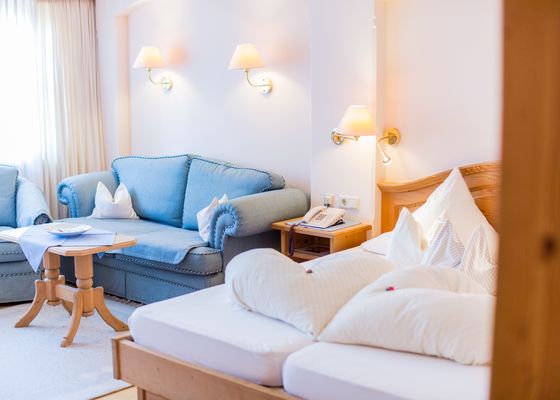 The hygiene concept in our hotel: 
Trained staff who is familiar with safety guidelines of local authorities
Staff wears masks and gloves where necessary
Disinfectants in public areas
Distance rules are observed
Self-service buffet (gloves available for guests)
Buffet with service
Special antiviral cleaning agents on an ecological basis
Comprehensive room cleaning by the staff
Guests can indicate that housekeeping is not desired
Flexible cancellation terms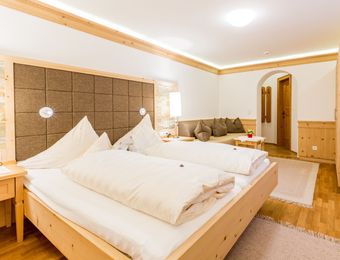 Swiss stone pine organic room without balcony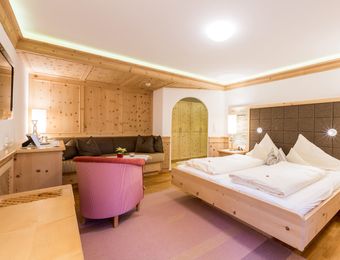 Swiss stone pine organic room with balcony
Wohn-Schlafzimmer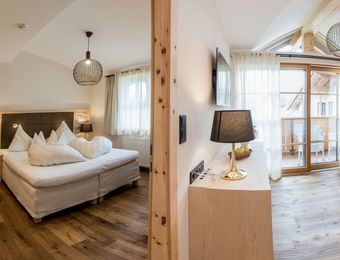 Biosuite Zirbe mit Balkon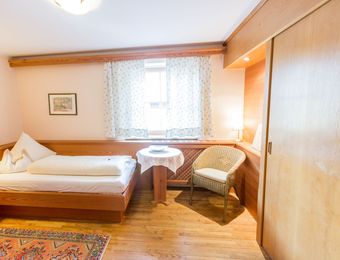 Single room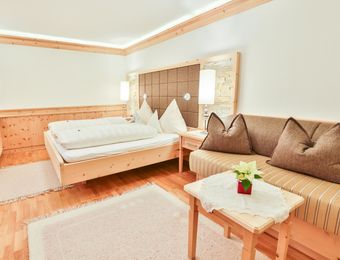 Single room stone pine without balcony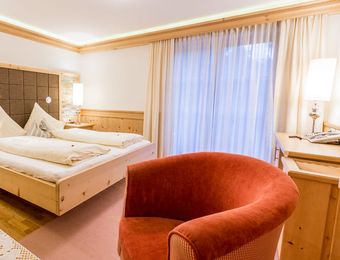 Single stone pine with balcony
Review date 09. May 2022
Service und Mitarbeiter waren sehr freundlich und zuvorkommend. Das EZ+Bad war ziemlich neu, zweckmäßig und sehr ansprechend ausgestattet. Komme gerne wieder,
Review date 05. May 2022
Es war ein rundum toller Aufenthalt! Ein tolles Haus , wunderbares Essen und sehr nettes Personal ! Empfehlenswert!!!!
Review date 26. April 2022
super freundlich, leckeres essen, alles tiptop
Review date 24. April 2022
Bei meinem mittlerweile 3. Besuch im Schweitzer ist weiterhin ein sehr hohes Niveau hinsichtlich Qualität der Getränke und Speisen, als auch in der sehr familiären Gästebetreuung erkennbar. Allerdings hat es mir erkennbare Eintrübungen, nämlich insofern, dass die geschmackliche Abstimmung (welche bei den vergangenen Besuchen für eine nächst-höhere Kleidergröße sorgte) nicht mehr ganz so "Umami" waren. Beispielsweise die Salatdresseing senfscharf etc. Wenngleich "jammern" auf sehr hohem Niveau, die meisten Gerichte schmecken nach wie vor sehr gut- der Hirsch beispielsweise fantastisch - so ist hier evtl. ein Muster erkennbar, wo noch rasch eingegriffen und "zu alter Stärke" eingelenkt werden kann.<br />Auch das bewohnte (Einzel)Zimmer war für das Preis-Leistungsverhältnis hart an der Grenze.<br />Nichts desto trotz und gerade auch in Verbindung mit dem Day-SPA im 5* Schwesternhotel Schwarz eine fantastische Kombination.<br />Einerseits das (Boutique) & Bio-Hotel Schweitzer und andererseits kombinierbar mit den Annehmlichkeiten des 5*Sternehotel Schwarz.<br />Ich hoffe das kann auch weiterhin so kombiniert werden und, dass das Biohotel nicht daneben "untergeht" sondern auch marketingtechnisch als bewusst kleingehaltenes Bio-Boutique-Hotel weitergeführt und weiterentwickelt wird.<br /><br />Bis zum nächsten Mal.
Review date 17. April 2022
Wirklich perfekt!
Review date 09. April 2022
Wir waren auf der Durchreise für eine Nacht dort. Sehr freundlicher Service, schönes Zimmer, gute Betten. Das Abendessen ausgezeichnet, kleine Menüauswahl. Beim Frühstück fehlte mir etwas Obst und mehr Auswahl beim Belag, aber es war trotzdem gut. Beim Zimmer ziehe ich einen Stern ab weil das Badezimmer sehr beengt war.
Review date 09. April 2022
freundliches Personal. Ruhige Lage. Schönes Zimmer, gute Betten. Das Badezimmer war etwas beengt, sonst waren wir zufrieden.
Review date 07. March 2022
Wunderschönes Hotel, klein und fein
Review date 06. March 2022
Hervorragendes kleines, gemütliches Hotel mit familiärer Atmosphäre durch Frau Schweitzer, ihr Kuchen ist nach wie vor ein Highlight!
Review date 05. March 2022
Ein Hotel, das alle Erwartungen übertrifft. Wir fühlten uns sehr gut aufgehoben und können das "kleine aber sehr feine" Hotel uneingeschränkt weiter empfehlen.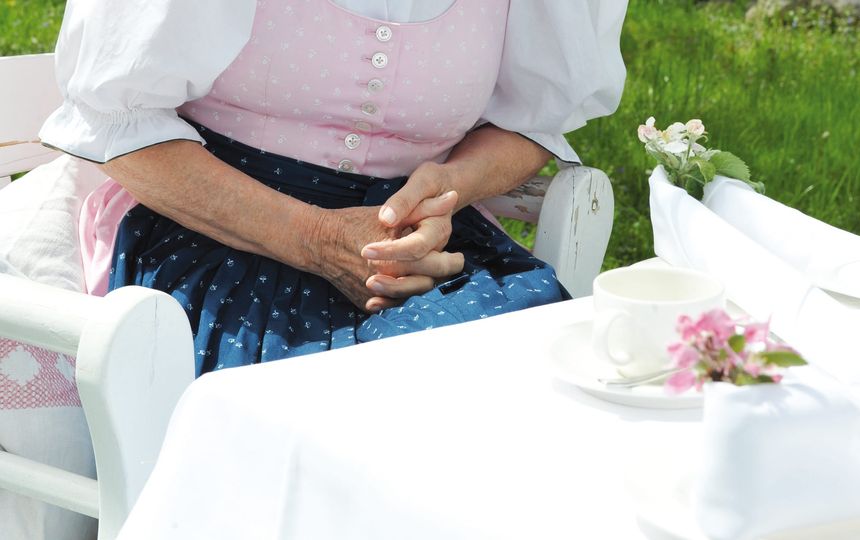 Hosts
Holistic sustainability and the highest demands on the kitchen are still the base of our certified organic cuisine. Organic pioneer Maria Schweitzer already cooked with her passionated mother and was able to learn a lot from her. Today she passes on the knowledge of her natural cuisine to the chef. He reinterprets her traditional recipes - for the well-being of the guests!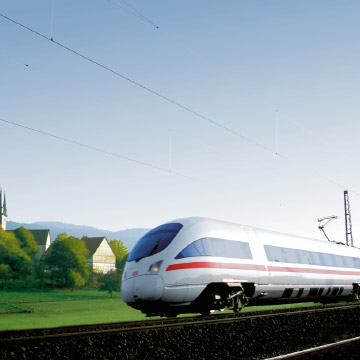 Arriving by train
© Deutsche Bahn AG / Gert Wagner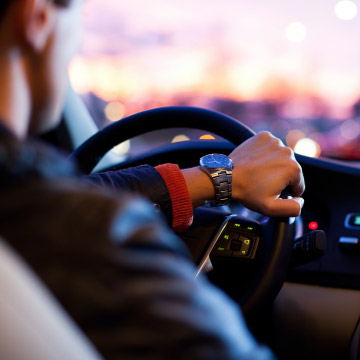 Get here by car