Highlights
Restaurant for hotel guests
Vegetarian menu
Vegan dishes
Allergy-free kitchen
Services around Organic cuisine
Highlights
Climate-positive hotel
Services around Sustainability
Certified BIO HOTELS member since November 2001
Inspected by Austria Bio Garantie
5,19 kg CO2e/night
41,6 tons CO2e/year
Highlights
Nature hotel
Vacation with your dog
Electrosmog Reduced hotel
Fasting leave
Services around Vacation
Elevator
Free WIFI
Non smoking hotel
Free parking
Organic Pensions
Summer sports activities such as hiking, cycling, golfing
Winter sports activities such as Skiing, tobogganing, snowshoeing
Highlights
Hotel with sauna
Hotel with yoga
Services around Wellness
Massage offers
Cosmetic treatments
Energetic treatments
Steam bath
Relaxation area
Infrared cabin
Feel-good garden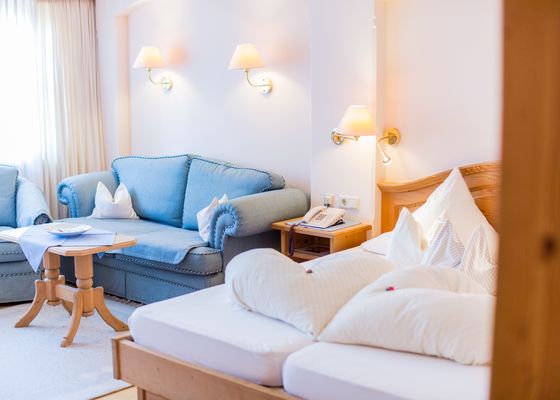 The hygiene concept in our hotel: 
Trained staff who is familiar with safety guidelines of local authorities
Staff wears masks and gloves where necessary
Disinfectants in public areas
Distance rules are observed
Self-service buffet (gloves available for guests)
Buffet with service
Special antiviral cleaning agents on an ecological basis
Comprehensive room cleaning by the staff
Guests can indicate that housekeeping is not desired
Flexible cancellation terms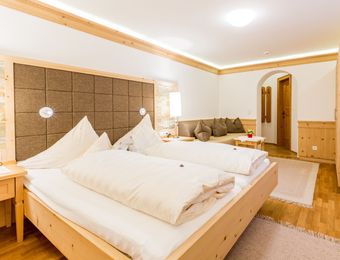 Swiss stone pine organic room without balcony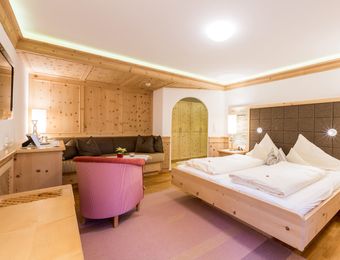 Swiss stone pine organic room with balcony
Wohn-Schlafzimmer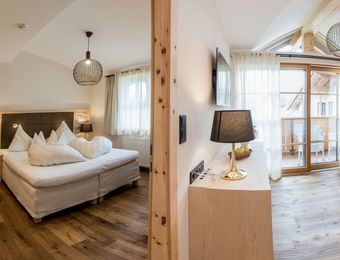 Biosuite Zirbe mit Balkon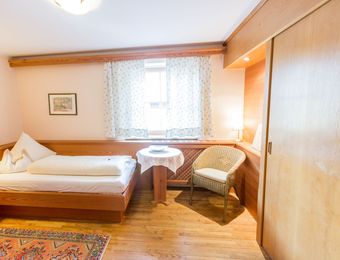 Single room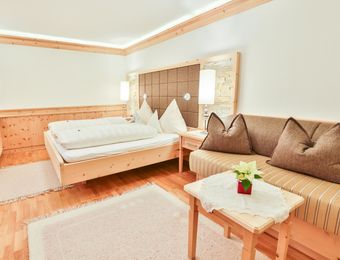 Single room stone pine without balcony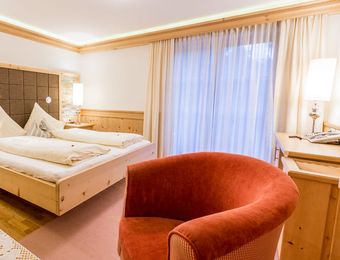 Single stone pine with balcony
Review date 06. January 2023
Wunderbarer Ort für Veganer!!
Review date 11. December 2022
Hier wir die Auszeit zur Schmauszeit. Österreichs erste Biohotel ist weiter eine erste Adresse für Genuss, Wohlergehen, liebevolles Umsorgtsein in einem herzlich geführten Familienhotel und Urlaubsfreuden in der Tiroler Bergwelt. Ja, das Kulinarium ist Extraklasse und es sind die vielen köstlichen Bio-Details, die den Gast verzaubern. Das Biohotel Schweitzer verwöhnt ganzheitlich und bietet ganzheitliche Urlaubsfreuden, wie man sie sich kaum schöner vorstellen kann. Wir reisten komfortabel mit Bahn (aus Kärnten) und Bus (aus Innsbruck) an. Sehr zu empfehlen.
Review date 09. December 2022
Als erstes österreichisches Bio-Hotel hat dieses Haus Tradition, aber noch erbaulicher sind die Herzlichkeit des Personals. Klein und fein hat eben seinen Reiz. Das spürt man in vielen Details. Liebevoll eingerichtete Zimmer, geschmackvolle Dekoration, geschmackliche Sensation. Urlaub wird hier gern als Schmaus-Zeit und sohin kulinarischer Höchstgenuss zelebriert. Eben in Bio-Qualität. 100 prozentig! Wunderbare Freizeitangebote in der Natur des Mieminger Plateaus, tolle Sport-Angebote und so wie in dieser Woche spezielle Yoga-Wochen. Angebote für viele Urlaubsfreuden und die Möglichkeit im Partnerhotel Schwarz in Mieming in ein Wellness-Paradies einzutauchen, wie es nur wenig vergleichbare gibt. Ein Urlaubsangebot für Bio-Fans und Ernährungsbewusste, wie es besser nicht geht. Wir kommen wieder! Jedes Gericht ein Gedicht!
Review date 09. December 2022
Das Hohe Lied der Liebe zum Gast, zu seinem Wohlergehen, zur biologischen Zelebrierung des Genusses, wird hier angestimmt. Bio-Erlebnisse der feinsten Art. So detailverliebt und perfektionistisch. Man spürt hier einen Geist der Gastfreundschaft und Liebe. Wohl auch ein Zeichen der Verwandtschaft zu Albert Schweitzer, an dessen Bildnis wir auf dem Weg zum Yoga- und Meditationsraum immer vorbeigehen. Das Biohotel Schweitzer war das erste richtige Biohotel Österreichs. Ein kleines, feines Haus, mit herzensfreundlichem Personal. Urlaub hier am Mieminger Sonnenplateau ist eine Wohltat. 300 Meter vom Haus entfernt beginnen die Waldwanderungen. Die Bergwelt ist imposant. Und im Bruderbetrieb Hotel Schwarz wartet ein unvergleichlich gelungenes Wellness-Paradies auf seine Nutzung.
Review date 15. November 2022
Schönes familiäres Hotel. Das Essen ist Top. Zimmer sind gross und gemütlich. Man fühlt sich einfach wohl Und mit der Möglichkeit den Wellnessbereich im Hotel Schwarz zu genießen, einfach perfekt. Kommen gerne wieder.
Review date 18. October 2022
Alles super, der Sauna Bereich ist klein und süß, die Zirben Zimmer sind wunderschön, es ist ruhig und trotzdem top gelegen, das Frühstücks-Bufftet ist ein Traum!! Gerade für Veganer ein rundum sorglos Paket :-) Wir wurden eine Nacht "ausquartiert" in ein Restaurant außerhalb und waren deshalb ein bisschen enttäuscht (Restaurant hatte kaum vegane Alternativen und uns wurde im Vorhinein ein 5-Gang Menü verkauft). Allerdings hat das Hotel super darauf reagiert und ist uns total entgegen gekommen. Für diesen Dienstleitungsgedanken nochmal einen zusätzlichen Stern! :-) Ich komme immer wieder gerne.
Review date 12. October 2022
Sehr gut. Wunderschöner Spabereich. Balkon mit toller Aussicht. Sehr viele Köstlichkeiten am Frühstückstisch. Gerade für Veganer. Hervorheben möchten wir die vegane Butter und die aufgeschnittene Avocado.
Review date 08. October 2022
Das man als Nicht-Frühstücker sich belegte Brote mitnehmen konnte.
Review date 30. September 2022
In erster Linie die gelebte Gastfreundlichkeit und die Kreativität und Flexibilität hauptsächlich bei der Verpflegung. So können alle Gäste mit ihren Wünschen und Präferenzen auf ihre Kosten kommen (vegetarisch oder vegan, oder, oder...) - familiäre Atmosphere, ruhig und erholsam.
Review date 17. September 2022
Wir können das Hotel voll und ganz weiterempfehlen und sind bereits zum zweiten Mal hier. Wir schätzen das sehr gute Essen in Bio-Qualität, sowie das freundliche und zuvorkommende Serviceteam. Das Zimmer ist gepflegt und die Ambiente ansprechend, sodass wir uns hier rund um wohl fühlen. Die Betten sind gut für einen erholsam Schlaf. Besonders hervorheben möchten wir den wunderschönen Garten zu einem entspannenden Aufenthalt. Alles in allem war es ein gelungener Urlaub und wir kommen gerne wieder!
Review date 11. September 2022
Ruhige Lage, freundliches Personal, bequemes Zimmer, sehr gutes Frühstück
Review date 10. September 2022
Gute Lage des Hotels in ruhiger Umgebung. Sehr freundliches Personal, aufmerksam aber nicht aufdringlich. Sehr gutes Frühstück mit hervorragenden Bioprodukten, frischen Säften. Betten gut, leider waren die Kofkissen sehr dünn.
Review date 02. September 2022
Klein aber fein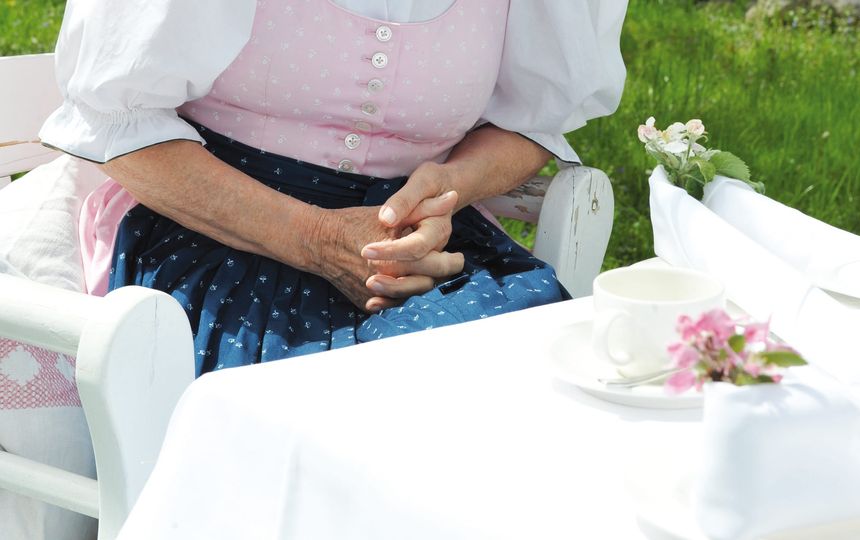 Hosts
Holistic sustainability and the highest demands on the kitchen are still the base of our certified organic cuisine. Organic pioneer Maria Schweitzer already cooked with her passionated mother and was able to learn a lot from her. Today she passes on the knowledge of her natural cuisine to the chef. He reinterprets her traditional recipes - for the well-being of the guests!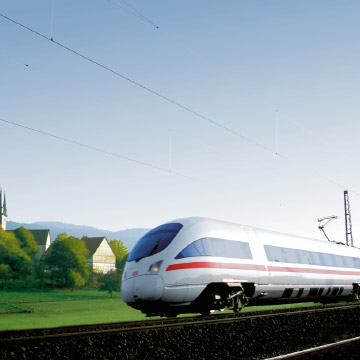 Arriving by train
© Deutsche Bahn AG / Gert Wagner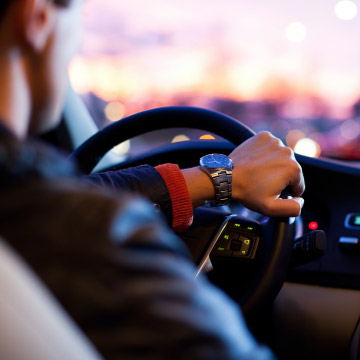 Get here by car