Highlights
Public Restaurant
Vegetarian menu
Vegan dishes
Allergy-free kitchen
Services around Organic cuisine
Whole food
Menu selection
Diet kitchen
A la carte meals
Highlights
Hotel with charging station for e-cars
Climate-neutral hotel
Services around Sustainability
Environmentally friendly and self-sufficient energy concept
Organically built building
Public interest company
Inspected by Austria Bio Garantie
5,5 kg Co2-equivalents/night
7,3 tons Co2-equivalents/year
Highlights
Nature hotel
Vacation with your dog
Electrosmog Reduced hotel
Services around Vacation
Holidays on a Farm
Non smoking hotel
Free WIFI
Free parking
Summer sports activities such as hiking, cycling, golfing
Highlights
Hotel with sauna
Hotel with gym
Services around Wellness
Relaxation area
Massage offers
Services around Romance
Special offers for couples in love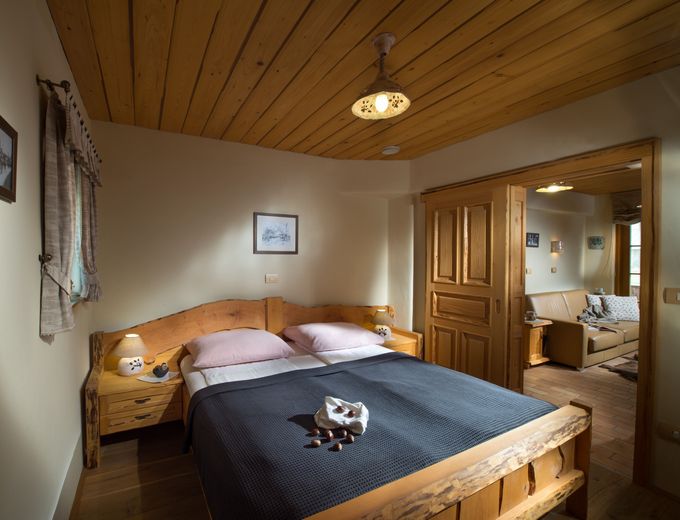 Apartment Konplja
Meal plan
Keine Verpflegung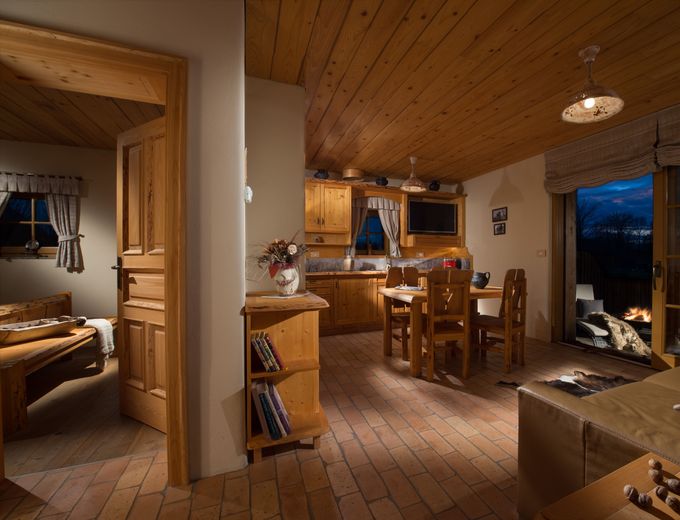 Apartment Tritikala
Meal plan
Keine Verpflegung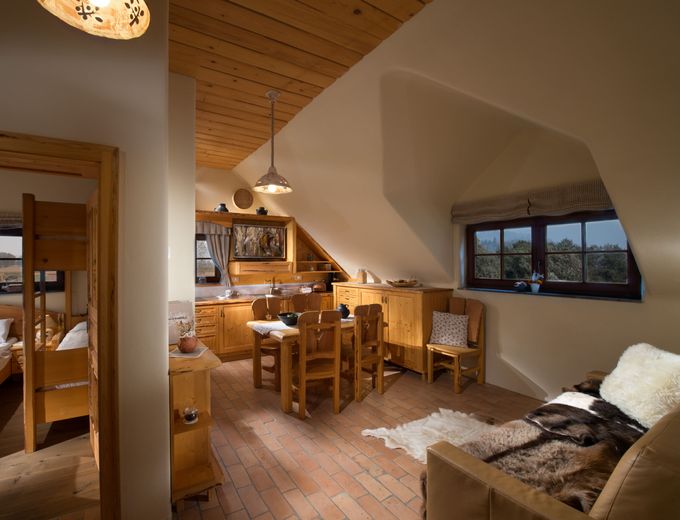 Apartment Koruza
Meal plan
Keine Verpflegung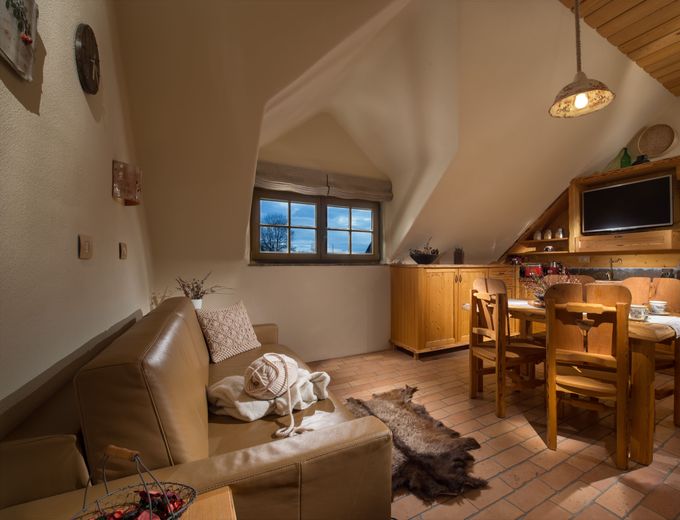 Apartment Ajda
Meal plan
Keine Verpflegung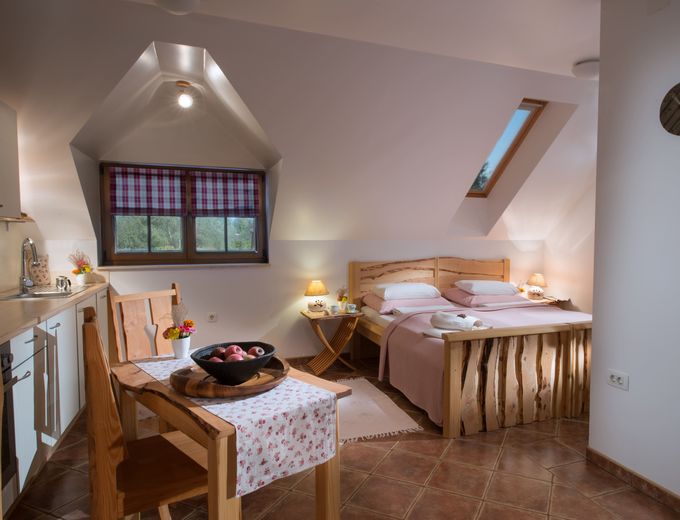 Apartment Studio
Meal plan
Keine Verpflegung
Review date 08. September 2020
Mirno, lepo okolje, dobra hrana in prijazna postrežba
Review date 06. September 2020
La tranquillità della posizione degli appartamenti è invidiabile. Proprietari sono persone veramente piacevoli.
Review date 05. September 2020
Nur 15 min in die Stadt und das Personal sehr freundlich. Netter kleiner See in 15 min Fahrzeit.
Review date 01. September 2020
Potrjujem odlično lokacijo in vrhunsko kulinariko. Krasni ste. 100 zvezdic, če bi šlo. LP Matija
Review date 19. August 2020
cleaniness of the room
Review date 17. August 2020
La personne qui nous a acceuillis etait parfaite ! Agreable, pleine d'information sur les lieux et environs. Nous avons adore cet accueil ! Le studio est impeccable, bien equipe et confortable.
Review date 16. August 2020
Les + <br />- l accueil et la gentillesse de la propriétaire <br />- la proximité avec la capitale (compter 20 minutes en voiture)<br />- la literie est confortable et propre<br />- le petit-déjeuner "bio" avec des produits de la ferme etait bon et très copieux. Nous n'avons pas mangé la moitié.<br /><br />Les -<br />- la reception ferme tôt! Elle ferme ses portes à 18h. Si vous avez du retard par rapport à l'heure que vous avez renseigné, il vaut mieux téléphoner pour que la réceptionniste vous attende! <br />- Le restaurant n'ouvre que le midi. <br />- il faut prévenir 24h en avance pour le petit dejeuner. <br />- le wifi n'a pas fonctionné.<br /><br />En conclusion:<br />Nous ne reviendrons plus dans cet établissement. Trop cher et surcoté. Une nuit à 180 euros + un petit dej à 19 euros par personne. Pour ce prix, nous avons déjà trouvé beaucoup mieux ailleurs.
Review date 30. July 2020
Het personeel was heel vriendelijk. Bij aankomst kregen we allerlei folders en tips ok te bezoeken. We mochten tomaatjes uit de tuin plukken. De airco en WIFI werkten uitstekend. Er was een wasmachine aanwezig en ook een vaatwasser inclusief vaatwastabletten.
Get here by car