Highlights
Public Restaurant
Vegetarian menu
Vegan dishes
Allergy-free kitchen
Services around Organic cuisine
Vital kitchen
Whole food
Buffet meals
Menu selection
A la carte meals
Services around Sustainability
Certified BIO HOTELS member since October 2008
Organically built building
Environmentally friendly and self-sufficient energy concept
Inspected by ABCERT
Highlights
Nature hotel
Vacation with your dog
Hotel with limited wifi
Services around Vacation
Free WIFI
Non smoking hotel
Free parking
Summer sports activities such as hiking, cycling, golfing
Winter sports activities such as Skiing, tobogganing, snowshoeing
Highlights
Hotel with day spa
Hotel with sauna
Hotel with yoga
Services around Wellness
Massage offers
Cosmetic treatments
Energetic treatments
Relaxation area
Feel-good garden
Highlights
Electrosmog Reduced hotel
Hotel for allergy sufferers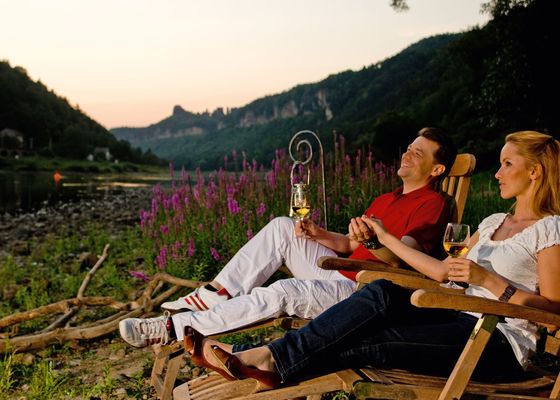 Experience romantic moments:
From the candlelight dinner in the evening to a contemplative, fragrant romantic bath in the Biohotel Helvetia to a campfire on the Elbe meadows: Schmilka offers plenty of options for unforgettable moments for two.
Climb mountains together, walk along wild rivers and warm up again in the sauna in the evening.
In exclusive rooms and apartments like the light-flooded "Bel Etage" with its own sauna or the country-themed design villa Waldfrieden, you can enjoy togetherness.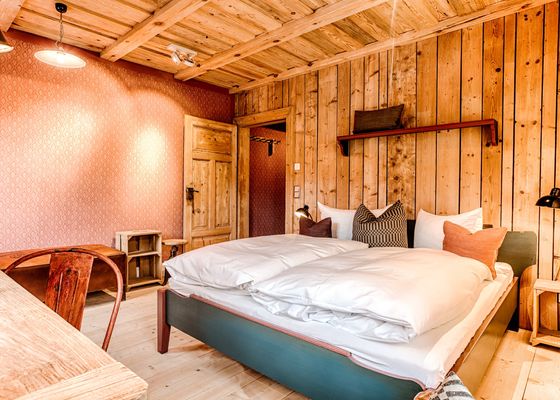 The hygiene concept in our hotel: 
Trained staff who is familiar with safety guidelines of local authorities
Staff wears masks and gloves where necessary
Disinfectants in rooms and public areas
Distance rules are observed
Buffet with service
Visits to restaurants by prior arrangement only
Limited number of guests in the restaurant and in the wellness areas, etc.
Special antiviral cleaning agents on an ecological basis
Comprehensive room cleaning by the staff
Guests can indicate that housekeeping is not desired
Flexible cancellation terms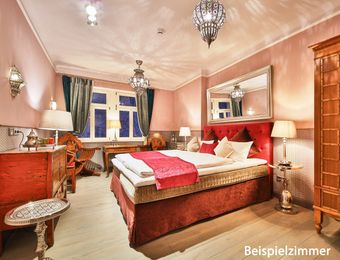 Villa Waldfrieden double room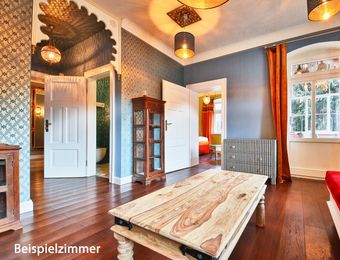 Villa Waldfrieden premium doubleroom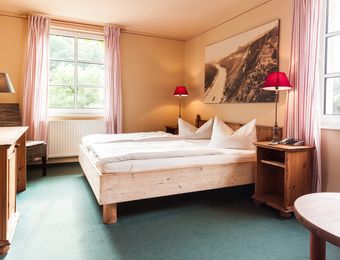 Helvetia double room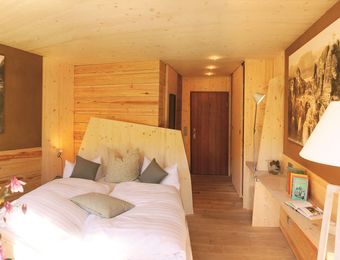 Helvetia Eco comfort room with balcony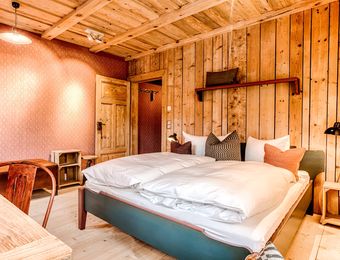 Hotel Muhle double room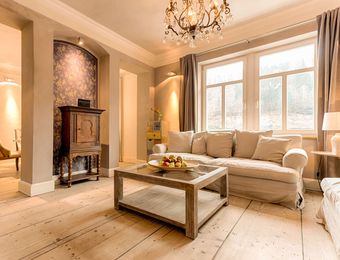 BelEtage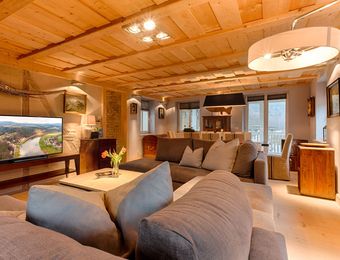 Captains loft
Review date 21. June 2022
Sehr schönes nachhaltiges Hotel zum ausspannen und Kraft sammeln. Wandern, Kultur, Wellness oder einfach nur Zeit genießen - alles ist möglich.
Review date 21. June 2022
Das Frühstück ist ne glatte Eins, das Abendessen war ebenfalls sehr gut, die Weinauswahl war stimmig. Eins der wenigen Hotels, die Bio-Regional mit Kreativität und höchster Qualität kombinieren. Sehr schön an der Elbe gelegen und sogar die stündlich ratternden Züge auf der anderen Flussseite vermögen das Idyll nicht zu trüben - möchte aber wetten, bei einer Stadtunterkunft würde der Krach nicht klaglos hingenommen werden..... :-). Tolle (Rad-)Wanderungen und touristische Ziele in der Gegend!
Review date 20. June 2022
Sehr nette Bedienung und herausragendes Essen. Gern wieder.
Review date 17. June 2022
Hôtel Bio... donc pas de WiFI (WLAN). Chambres petites et propres. La réception n'est pas à l'hôtel, mais au carrefour du village de Schmilka. Il n'y a pas de sauna à l'hôtel même (ce qui n'est pas dit dans la brochure de l'hôtel...), et le service de restauration, le soir quand il y a du monde, est rapidement dépassé. Donc, il faut être (très) patient. Pourrait bien mieux faire !
Review date 14. June 2022
Das Frühstück war hervorragend, es hat an nichts gefehlt. Auch das Abendessen war sehr gut. Die Lage des Hotels war wunderbar. Auf der Terrasse konnte man sich super aufhalten.
Review date 10. June 2022
Wir waren im Mai fünf Tage hier und haben uns total wohlgefühlt.<br />Das gesamte Konzept dieses beschaulichen Bio-Dorfes fanden wir sehr außergewöhnlich.<br />Das Hotel Helvetia war auch klasse, unser Zimmer war schon etwas älter aber trotzdem sauber und absolut ausreichend. Das Frühstücksbuffet lässt keine Wünsche offen und auch das Abendmenü war stets ein Hochgenuss. Die Servicekräfte sind sind auch sehr freundlich und zuvorkommend- wirklich klasse!<br />Zu empfehlen sind auch die täglichen Anwendungen wie Yoga oder Meditationen…<br />Alles in Allem fanden wir den Preis auch vollkommen gerechtfertigt.<br />Wir kommen definitiv wieder!<br />Absolute Empfehlung!
Review date 07. June 2022
Kulinarisch ist das Hotel auf jeden Fall ein Erlebnis, sowohl das reichhaltige Frühstücksbuffet als auch das Abendessen. Trotz der vielen Gäste am Pfingstwochenende war es zur Schlafenszeit immer schön ruhig und daher sehr erholsam.
Review date 06. June 2022
Kompetentes Personal, sie gehen auf die Wünsche der Hotelgäste ein.
Review date 01. June 2022
Sehr gut, aber teuer.
Review date 29. May 2022
Ich war wieder mal hier, die Umbauten gefallen mir sehr gut , Zimmer war super , das Hauskeeping sehr gut. Die Anmeldung und die mit Chip-Bezahl-Idee ist eigentlich gut, nur leider hat es nur einmal so funktioniert wie Frau es sich vorstellt . Es gibt keinerlei Möglichkeit zu sehen was/ wieviel/ und was man damit bezahlt hat, das ist echt nicht gut. Das sollte noch verbessert werden.<br />Die Halbpension war 99% super. Für uns Vegetarier gab es Mittwoch und Donnerstags als Hauptgang "Nudeln" , welche am Mittwoch lecker waren, die vegetarische Lasagne war ... hat mir und meinem Tischnachbarn überhaupt nicht geschmeckt schade.<br />Alles in allem waren wmes schöne Tage. Vielen Dank auch an Servicekräfte.
Review date 29. May 2022
Service wird großgeschrieben! Herzlichen Dank an die liebe Servicekraft, die uns mit unserem kranken Kind geholfen hat!
Review date 09. May 2022
Die Sauna ist super! Zimmer sind in Ordnung.<br />Bloß zum Abendbrot empfehle ich lieber das Strandgut Restaurant.. Gehört ja auch zum Hotel.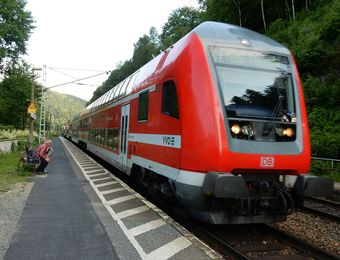 Railway tickets for free!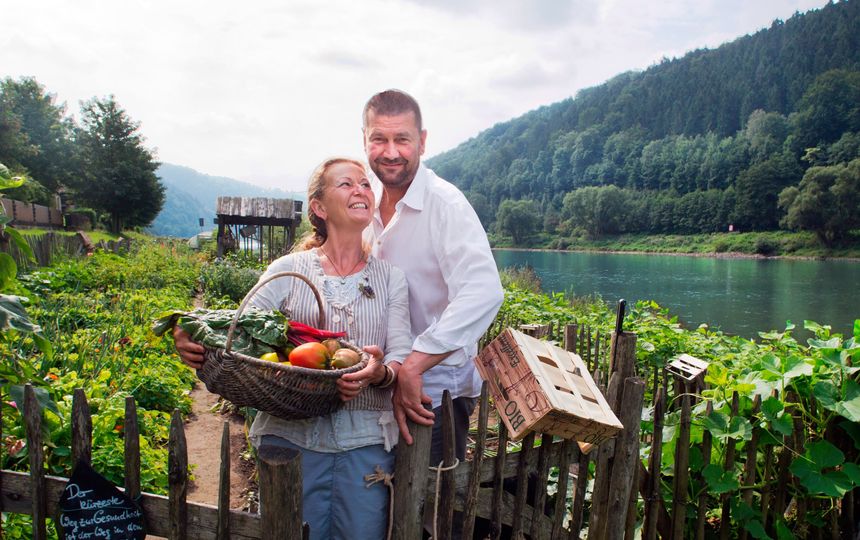 Hosts
We welcome you warmly!
 
"We pursue the organic idea sustainably and with a lot of cordiality, because we love what we do. Our guests are always the focus. Organic does not only having to do with abandonment and compromise. Organic means enjoying sustainably, in harmony with the environment, our fellow human beings and our own bodies."
 
In order to offer their guests safe enjoyment, the Hitzer family in Schmilka is constantly implementing their vision of an organic retreat down to the smallest detail.
 
"Organic" is not seen as a trend for the sustainable development of the small former boatmen's village, but as a prerequisite for a healthy lifestyle and the preservation of natural resources for the future.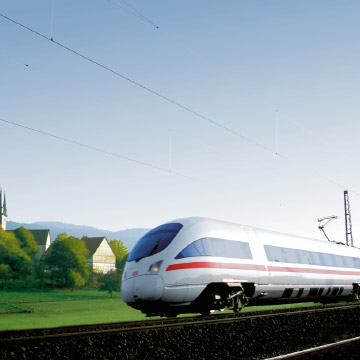 Arriving by train
© Deutsche Bahn AG / Gert Wagner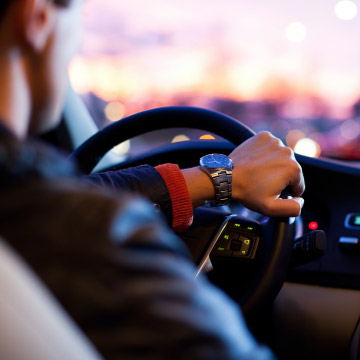 Get here by car